'Ford Model T Coast to Coast: A Slow Drive Across A Fast Country' by Tom Cotter
Before the Model T came along , automobiles were mere playthings for the rich. Henry Ford's T didn't just put America on wheels, it put the world on wheels. The Model T was the first truly affordable car for the working man. Initially priced at $850 in 1908, the price dropped to $390 by 1914 due to production efficiencies. By 1927, a new Model T could be had for as little as $260. At its peak popularity, 1.25 million Model Ts were sold each year.
The Model T was effectively the first global car. By 1918, Ford's American market share was an astonishing 49%, while 40% of the cars on British roads were Ts. By 1921, the Model T commanded 60% of the new car market around the world. Over 15 million Model T Fords were eventually produced.

Auto scribe/engineer/philosopher L. J. K. Straight wrote, "So profound was the effect of the Model T Ford on America, so much did it change the nature of the nation … its art, its music, its social structure …, that Henry Ford, who was responsible for it all, must be seen as the most effective revolutionary." In 'Cannery Row', John Steinbeck wrote, "Someone should write an erudite essay on the moral, physical and esthetic effect of the Model T Ford on the American nation. Two generations of Americans knew more about the Ford ... planetary systems of gears than the solar system of stars." The Model T is on my list of '10 Cars That Changed Everything'.
The T also put the brakes on the proliferation of horsecrap. In his book, 'The Good Old Days, They Were Terrible', Otto Bettmann wrote of "streets caked with animal waste", noting that there were over three million horses in American cities at the turn of the Century, each producing 20-25 pounds of manure per day. During dry spells, the pounding of hooves refined the manure to dust which blew "from the pavement as a sharp, piercing powder to cover our clothes, ruin our furniture and blow up our nostrils."
Then there were the flies. Disease-carrying flies. And the smell. New York City of the period was described by a visitor as a "nasal disaster."
Bettmann noted that the 15,000 horses of Rochester NY produced enough manure in 1900 to cover an acre of ground with a layer 175 feet high. This steadily increasing production caused more pessimistic observers of the period to predict that American cities would disappear like Pompeii - but not under ashes.
Unfortunately, the Ford Model Ts time came and went. Henry Ford failed to realize this and had to play catch-up with the Model A successor. By the 1920s, the 20 horsepower Model T was underpowered and its simple planetary transmission and lack of adequate braking system rendered it unsuitable for modern roads. In the late 1980s, I belonged to a local historic auto club. When we did tours, members with stock Model Ts couldn't bring their flivvers along, because they couldn't keep up with traffic, even on a 50 mph road.
This book documents a cross-country trip along the Lincoln Highway in a modified Model T Ford. Yes, it did have the planetary transmission, but the engine had an Rajo overhead-valve conversion kit and other modifications which doubled the horsepower and allowed the car to cruise at speeds of 55 mph or so. This T, dubbed Something Special, had been modified as a speedster - a fenderless two-seat roadster with a chopped top and modern four-wheel hydraulic brakes.
The book is a diary of this driving adventure, mixed in with Lincoln Highway history, tales of local people and the small towns in which they live, the limitations of the 90+ year-old vehicle, nostalgic musings, visits to car museums and interesting historic sights along the way.
There are lots of pictures and sidebars to entertain in this 220-page book and it all makes for an easy read.
I had one problem with the book; the author has written about other cross-country trips before. After selling his company in 2000, Tom Cotter bought himself a 289 Cobra and drove across the United States with his writer pal Peter Egan. And wrote about it. Later, Tom authored 'Barn Find Road Trip' and 'Route 66 Barn Found Road Trip'. I didn't know this until he mentioned it in 'Coast to Coast'. Somehow, this knowledge took some of the magic out of the story. Imagine a traveling magician, telling his audience, "Hey, if you thought that was good, you shoulda seen the trick I did in Cleveland last week."

In 1978, my family and I drove from New Jersey to Oregon. We made many stops along the way, visiting friends and taking our kids to local attractions and points of interest. Both of them kept scrapbooks of that journey and still remember it with fondness. We've never done another cross-country driving trip; that first one couldn't be topped. That's just my opinion.
Verdict: Recommended. 'Coast To Coast' is eminently readable and the stories will make you feel you're along for the ride. While auto enthusiasts will find the book of particular interest, you don't have do be a gearhead or old Ford lover to enjoy it. (Review copy supplied by Motorbooks.) (posted 1/18/19, permalink)
---
'None Of My Business: P.J. Explains Money, Banking, Debt, Equity, Assets, Liabilities, and Why He's Not Rich and Neither Are You' by P.J. O'Rourke
This book is allegedly about banking and finance but is in reality a collection of O'Rourke's essays which are kinda, sort-of related to the subject at hand. This 244-page mini-tome was very disjointed, lacking flow between chapters.
Many years ago, Mr. O'Rourke wrote brilliantly-witty books on a variety of subjects. At his best, P.J. O'Rourke is a thoughtful Hunter S. Thompson, with considerably lower systemic drug levels. His trademark rapier wit was often seen on various on-air cable news gigs.
Entropy - the enemy of all of us aging geezers - is clearly at work here, although Mr. O'Rourke is three years younger than me. His last offering, 'How The Hell Did This Happen: The Election Of 2016', was particularly awful, full of Never-Trump vitriol.
This book is not as bad, although it is mostly devoid of even a laugh or a chuckle. I did enjoy his comparison of 'The Jetsons' versus what the future actually turned out to be. His musings about The Future offer the same cautions and warning about predictions about which I have previously written.() O'Rourke also mused about Eloi and Morlocks, from H. G. Wells' 1895 novel 'The Time Machine', noting that most Trump voters were Morlocks. He meant that as an insult but I believe that it's mostly true.
I've been a Morlock - the worker class that keeps the economy going - during much of my life. I remember my days at the R&H Plastics Engineering Lab, when I worked in the processing group. We kept our fingernails dirty dealing with manufacturing solutions. I used to refer to the lab's Design and Testing Groups as Eloi because they had cleaner fingernails and were granted the leisure of dealing with more esoteric and theoretical subjects. Most of my fellow engineers had no idea what I was talking about because, like most engineers, they had a minimal literary exposure and had no idea who H.G. Wells was.
Several years later, I owned my own business and, in the early years, spent a lot of time running machinery to fulfill customer orders - sweat equity, I suppose.
Back to the book … it is unfortunate that it was so poorly-composed and lacking in humor. In early chapters, O'Rourke's anti-Trump shots were inferential; toward the end of the book they were out in the open and quite obvious. I guess P.J. just couldn't help himself.
Verdict: Not much to see (or learn) here. (posted 1/14/19, permalink)
---
'Jaguar XK: A Celebration of Jaguar's 1950s Classic' by Nigel Thorley
Since its founding in the 1920s, Jaguar has always offered sporting cars. Yes, saloons were produced for gentlemen who required extra doors or wealthy, portly lads who couldn't fit in a sports car, but Jaguar's flagship was always a sports car. When the Jaguar XK120 burst on the automotive scene at the 1948 London Motor Show, the British sports car stunned the public. Its swoopy lines were quite a contrast with other British two-seaters - as well as older Jags - and made all of them look stodgy and ancient by comparison.
The original Jaguar XK was to be a four-cylinder car called the XK100. Thankfully, that idea was scrapped. The 1948 Jaguar XK120 was powered by a new overhead-cam six-cylinder engine used by Jaguar until 1992. The XK 120 was wickedly fast for its time.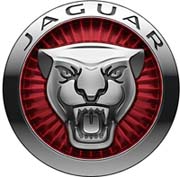 The XK120 became a big hit in the U.S., after the British government reduced the value of the pound by 30% against the dollar in September 1949. By 1952, Jaguar was exporting 96% of its annual output, much of it to the U.S. The XK series became the car of movie stars, wealthy enthusiasts and sporting, trust-fund cads. Its sleek body, tuned chassis and powerful engine made everyone want one. Or want to copy one. The XK120 was GM's 'bogey' for the 1953 Corvette, although the Chevy missed the target by a country mile. If there hadn't been a Jag XK120, there probably would have never been a Corvette of any kind. Or a two-seat Thunderbird, either.
Despite being far pricier than Volkswagen or MG, in the U.S., Jaguar was the third best-selling imported car in 1955. Not only were the XK series great cars but, as the author points out, the company was smart enough to establish a solid distribution system in America early on. In the book, Mr. Thorley provides tables comparing Jaguar with its "rivals," listing cars such as the AC Ace, Frazer Nash, Sunbeam Alpine, Jensen Interceptor and Bristol 403. These cars were either unknown or sold in relatively small quantities in the U.S. because they had limited distribution and support. In early postwar Britain, exports were a key to rebuilding the country's treasury. Auto exports, especially MG and Jaguar, played an important role in restoring the country's economy.
I still have a silver-colored XK150 catalog obtained at the 1960 Philadelphia Auto Show. The 150 was introduced in mid-1957 and was the evolutionary successor to the 120 and 140 models. It's the only catalog I've kept from that show because I was so taken with the exotic lines of that Jaguar. In 1998, I finally bought a Jag and thoroughly enjoyed owning it. I think everyone should have a Jaguar at least once in their lives.
Author Nigel Thorley is a true Jaguar expert - he's owned 70 of them and is co-founder of the Jaguar Enthusiasts' Club. This high-quality, informative book, printed on heavy glossy stock, is full of facts, stories from factory, race track tales and contains many gorgeous photos.
Verdict: Highly recommended for all auto enthusiasts, not just Jaguar fans. The author stressed the importance of the XK legacy, noting that "the range played a vital role in developing Jaguar's export business, proving its reputation for quality, longevity and performance in competition." (Review copy provided by Veloce Publishing.) (posted 1/10/19, permalink)
---
'The Perfectionists: How Precision Engineers Created the Modern World' by Simon Winchester
This 352-page book (plus acknowledgements, bibliography and index) traces the development of precision manufacturing from the very imprecise pre-Industrial Age to the digital world of the 21st Century. This is a not-very-technical work, although there are some interesting historical stories within its covers. And parts of the book are fascinating, such as the development of Johansson blocks (aka: gauge blocks), something I'm familiar with because they were used by the precision tool shop at the lab where I once worked.
The author mistakenly intermingles the terms precision, standardization, repeatability and quality. They are not the same thing, although they are cousins. The book suffers because of it. The author seems to have a bias toward English tech history, although American technical development had superseded the Brits by the 1870s. The author does point out that, in the early 19th century, inventor Thomas Blanchard developed methods for producing interchangeable, standardized components for guns produced at the Harpers Ferry Armory. These components were machine-made in their entirety, inspiring the American phrase "lock, stock and barrel."
I was frustrated by the lack of explanatory drawings/images in the early part of the book. Later on, the photos were too small and inferior in quality. There were no color photos in the book. At the end, the author inexplicably moved from the super-accuracy of jet engines, clean rooms and satellite components to the art of bamboo. It's as if he ran out of stuff to write about. Go figure.
Verdict: While I learned a few things from 'The Perfectionists', and the book's concept was intriguing, the delivery left much to be desired. Far from perfect, it wasn't awful but I'm hesitant to recommend it. (posted 1/2/19, permalink)
---
copyright 2019 - Joseph M. Sherlock - All applicable rights reserved
---
Disclaimer
The facts presented in this blog are based on my best guesses and my substantially faulty geezer memory. The opinions expressed herein are strictly those of the author and are protected by the U.S. Constitution. Probably.
If I have slandered any brands of automobiles, either expressly or inadvertently, they're most likely crap cars and deserve it. Automobile manufacturers should be aware that they always have the option of trying to change my mind by providing me with vehicles to test drive. I'll dutifully report my road test impressions on this car blog.
If I have slandered any people or corporations in this blog, either expressly or inadvertently, they should buy me strong drinks (and an expensive meal) and try to prove to me that they're not the jerks I've portrayed them to be. If you're buying, I'm willing to listen.
---