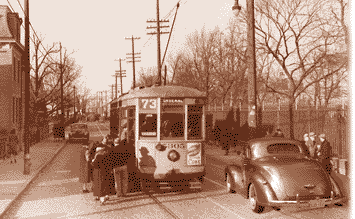 In 1958, the U.S. experienced the worst recession since World War II. Jimmy Hoffa took over the Teamsters Union; Nikita Kruschev took over the USSR.

At Arlington Cemetery, the Tomb of the Unknown Soldier was completed. In March, Elvis Presley was inducted into the U.S. Army and became a Very Well-Known Soldier.

First-class letter postage increased from 3¢ to 4¢. Explorer I, the first U.S. satellite, was launched.

Starting in 1958, automobile manufacturers were required to post factory sticker prices in the windows of all cars sold in the U.S.

New products included Sweet 'n Low and Bic pens. The hula hoop was introduced; 25 million were sold in the first four months. The first Pizza Hut opened in Wichita, Kansas.

New TV shows included 'Peter Gunn', 'The Rifleman' and '77 Sunset Strip'.

'Volare' was awarded record of the year at the Grammys. Other hits included 'At The Hop' by Danny and the Juniors, Frank Sinatra's 'Witchcraft', Chuck Berry's 'Johnny B. Goode', Jerry Lee Lewis' 'Great Balls of Fire', Get A Job' by The Silhouettes and 'Tom Dooley' by The Kingston Trio. Rock and roller Little Richard quit the music biz and enrolled in preacher school at an Alabama Negro college run by Seventh Day Adventists.
New movies included 'Gigi', 'South Pacific' and 'Cat on a Hot Tin Roof'. In 1958, an unknown named Steve McQueen appeared in a B-grade horror flick, 'The Blob'. The title song became a minor hit that year; it was written by another unknown, Burt Bacharach. In 1958, a movie ticket cost 65¢.
Tropical fish were the most popular pet for Americans in 1958; 120 million of them resided in tanks in American homes. (On any given morning, a million or two were found floating upside down.)
Lana Turner's daughter, Cheryl Crane, fatally stabbed her mother's mobbed-up boyfriend, Johnny Stompanato, in Lana's Beverly Hills mansion.
Famous people born in 1958 Include Michael Jackson, Ellen DeGeneres, Madonna, Prince, Kevin Bacon, rapper Ice-T, Drew Carey, rocker Joan Jett, Jeff Foxworthy, Jamie Lee Curtis, Sharon Stone and Andrea Bocelli.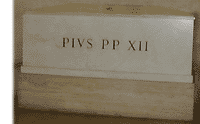 Pius XII tomb
Other deaths included Pope Pius XII, songwriters Lew Brown and Harry Revel, blues composer and musician W. C. Handy, actor Tyrone Power, radio and television actor Tim Moore (he played The Kingfish on 'Amos 'n' Andy'), rocker Chuck Willis who performed 'C.C. Rider' (a #1 R&B hit as well as a #12 pop hit in 1957. Willis' version of the old blues song gave birth to the dance craze The Stroll), Elvis' mom, Gladys Presley, and movie producer Mike Todd, killed in an New Mexico air crash (he was married to Elizabeth Taylor).
The NY Yankees won the World Series, beating the Milwaukee Braves 4 to 3.