In Hoffa's Shadow: A Stepfather, A Disappearance In Detroit, And My Search For The Truth' by Jack Goldsmith
Longtime Jimmy Hoffa associate Chuckie O'Brien was a suspect in Hoffa's disappearance for many years. He claimed not to be involved in it but knew who did it and why. But O'Brien died earlier this year and took many untold details and secrets to his grave.
The author was O'Brien's stepson and this book is part Chuckie biography and Goldsmith autobiography, with the story of Hoffa's rise and fall and his feud with Bobby Kennedy thrown in. And therein lies the problem. The book doesn't know what it wants to be. It plods and meanders with a few exciting parts and a lot of boring details. You'll learn some things from the book but you'll really have to work hard to get them.
Verdict: Not recommended unless you're a diehard Hoffa conspiracy theorist. (posted 8/12/20, permalink)
---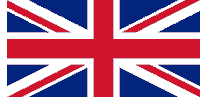 'The Splendid and The Vile: A Saga of Churchill, Family, and Defiance During the Blitz' by Erik Larson
I've read and enjoyed Mr. Larson's other books, including 'Devil In The White City', 'In The Garden Of Beasts' and 'Dead Wake: The Last Crossing of the Lusitania'.
The term 'nonfiction chronicle' is easily and often applied to Larson's books. They are based entirely on well-researched facts but are written with the excitement and intrigue of a novel. 'The Splendid and The Vile' is no exception.
The book chronicles the first year or so of Winston Churchill's Prime Ministership, following the epic fail of predecessor Neville Chamberlin. On Churchill's first day, Adolf Hitler invaded Holland and Belgium. There was the unfortunate British evacuation at Dunkirk. Then came the fall of France. In such difficult days, which continued with the Nazi bombing of England, it became Churchill's job to hold the country together by calming the populace, putting together an air campaign against Germany and cajoling Franklin Roosevelt into supporting Great Britain.
Larson traces the ups and downs of the lives of Winston Churchill, his family, closest advisors, assistants and hangers-on, while blending in the actions and thought processes of Hess, Goebbels, Goring, and Hitler. The book is gossipy at times, mixing scandal with horrific damage from Germany's bombing campaign. The combo may be disconcerting to the reader but it's the author's way of showing that life goes on, despite the war.
The book ends with the bombing of Pearl Harbor and America's entry into World War II.
Verdict: Very much recommended - dense content, full of fascinating details - large and small - and a well-told history. A very engaging book. (posted 7/29/20, permalink)
---
'The Brown Bullet: Rajo Jack's Drive to Integrate Auto Racing' by Bill Poehler
Born Dewey Gatson in Texas, Rajo Jack was one of the first African-American race car drivers and became well-known to dirt track aficionados up and down the west coast during the period from the 1920s to the early 1950s. Despite the serious anti-black prejudice at the time - he was banned from some tracks and racing organizations, it was difficult to get meals, lodging or even gas while on the road - he managed to find places to race and win. Rajo Jack was a skilled driver and eventually was admired and respected by his white racing competitors. He was known as a friendly, gregarious man and raced fairly. Later in life, he became good friends with Eddie Anderson, who played Rochester on 'The Jack Benny Show'.
Prejudice was everywhere in the 1920s. There was serious, grinding racial prejudice, not just in the South, but throughout the nation. Neighborhoods in the north were quite segregated - white-only designations - helped by real estate agencies, developers and banks. It wasn't just about blacks. In many cities, Jews were restricted to their own neighborhoods. Jewish people built their own country clubs because they couldn't get into existing private clubs. Catholics were subjected to prejudice, too. My grandparents witnessed the Klu Klux Klan erect a burning cross on the front lawn of their new Roman Catholic parish - Catholics weren't welcome there in the 1920s. The KKK hated everyone: blacks, Jews, Catholics and others. Everyone except themselves, it seemed.
After World War II, racism and prejudice began to recede. Over the next 30-40 years, it lessened almost to the point of inconsequentiality. Today, we live in a world of hurt feelings and perceived "microaggressions" - a word that defies description. Most of those who write about "systemic racism" - a trendy, vague term that cannot be quantified and is, therefore, meaningless - have never experienced genuine, ugly racial prejudice. Rajo Jack did - and it was still around the day he passed away.
Today's American Automobile Association is a member service organization, offering travel guides, maps, roadside assistance, travel agency cruise packages and insurance plans to its aging members. In its early years, it was also a race-sanctioning organization - and quite a high-handed, arbitrary and racist one at that. Rajo Jack was banned from AAA-controlled races including the Indianapolis 500. (Light-skinned Rajo sometimes tried to pass himself off as Portuguese to get into a race.) Racing at Indy was Rajo's dream and, although he made many attempts to race there, he never succeeded because he was black.
For Rajo Jack, racing became the most important thing in his life, causing him great financial distress and eventually breaking up his marriage. Racing took a toll on Rajo too; he lost an eye, broke multiple limbs, suffered concussions and eventually had an arm so damaged, he could hardly steer. His limited finances meant that his homebuilt racers were mostly made of junk parts and were inferior to other cars on the track. But his superior driving skills made up for any vehicle's shortcomings.
In 1956, Rajo Jack died at age 50 of a heart attack - his beat-up body worn out. While he was pretty-much broke when he died, his funeral was packed with friends and admirers.
This is a thoroughly-researched and well-written book that puts Rajo's story in the context of the cultural and racial tone of the period. I learned much about the hardscrabble working and living conditions of the time - especially for minorities. And of the relatively crude race cars of the 1920s and '30s and the not-so-honest race promoters, especially at outlaw race tracks.
Verdict: Definitely recommended. This long-forgotten race driver is a compelling character and the author tells his story in an interesting fashion. I enjoyed the read and learned much. (Review copy provided by Lawrence Hill Books, an imprint of Chicago Review Press.) (posted 7/15/20, permalink)
---
'Why We Drive: Toward a Philosophy of the Open Road' by Matthew B. Crawford
Crawford is the author of 'Shop Class as Soulcraft'; I've quoted from that compelling book on several occasions. 'Why We Drive' is also a thoughtful and provocative read. I finally finished this 300+ page tome, having struggled through it off and on for over a week. This was not because it's poorly-written or dull. Rather, it was because the information presented was so dense. I would read a few pages and then have to stop and absorb the facts and ideas therein. And mutter 'Holy Cow' a lot. (Perhaps I'm the one who is dense.)

The book is about driving in a very broad sense. Early in the book, Crawford detailed an experiment which involved teaching lab rats to drive. He later discusses the history of the automobile and bemoans the fact that too many functional old cars are no longer driven, rather they are trailered to events and exhibited as "touring conversation pieces." True dat - such is the fate of my old Continental Mark II.
Throughout the book, the false promises and dark aspects of technology are laid bare, from fake Tesla crash data, to now-mandatory rear-view cameras which are inefficient, costly and unnecessary, to self-driving or semi-autonomous vehicles and to big brother - speed traps, automated red light cameras and other Orwellian intrusions. Crawford posits - correctly, I think, that all of these assists cause an erosion of driving skills. Such skills are learned by making mistakes which cause the driver to be "scared shitless" on occasion.
I am amused by today's performance cars which are frequently equipped with "launch control" to get maximum acceleration off the line. This is something that most teenage car guys of my generation learned by doing - even if it did ruin dad's clutch or drop the family car's driveshaft on occasion. Crawford cites the example of the 2009 controlled ditching of an Airbus A320 into the Hudson River by pilot Chesley 'Sully' Sullenberger as something which could never be done by an autopilot. 60 year-old Captain Sully's many years of flight experience and the skills learned in the days before autopilot made this near-miraculous landing possible. Crawford mocks the absurdity of Porsche's quest to use technology to reproduce the skills of Michael Schumacher in a street vehicle, noting, "In such a vision, the performance car becomes, essentially, an amusement park ride."
We should be drivers not mere passengers - that is the author's message. He puts his money where his mouth is, too. Crawford is resurrecting a 'sleeper' Volkswagen Beetle from a derelict car. He is re-engineering it with better wheels, tires, brakes, transmission (with efficient straight cut gears which are noisier than a howler monkey that has been set on fire) and powering it with a Beetle-based engine which will put out 300-plus horsepower. The components of this engine include special pistons which he had to sign a non-disclosure agreement to purchase. But the finished car will not contain the myriad of electronic nannies - power steering, power brakes, electronic stability control, traction control, lane-keeping sensors and the like which have proliferated in modern vehicles.
Even though the book is about cars (and motorcycles), there are lots of philosophical musings and digressions to be found in it. It reminded me of John Muir's 1969 classic 'How To Keep Your Volkswagen Alive'. (I still have a pristine copy around here somewhere. When I wanted to fix my Beetle, I Xeroxed the required pages so that I didn't get oily smudges on the original. I've been told that my spiral-bound copy is now worth over $200.) Crawford cites Muir's book within the pages of 'Why We Drive'.
Mr. Crawford also berates what he terms Bicycle Moralists; I call them Bicycle Terrorists. If you want to curse them out - or anyone else, for that matter, the author supplies a list of insults from other countries. I liked the one from Bulgaria best: "May you build a house from your kidney stones!" He also describes an adult soap box derby in Portland, where there were generally-ghastly 'art cars' driven with much drama caused by "engineering decisions … (made by) … humanities majors."
A continuing theme of the book is that we want to control our lives and our cars without silly regulations from officious popinjays. He weaves Brexit as a outraged response to the draconian EU regulations with the current threat to London taxi drivers - who spend years preparing for a test called The Knowledge - from the mendacious yet still-not-profitable Uber and "its standing army of subsistence drivers."
Verdict: Highly recommended. A thought-provoking read wherein the author uses driving as a looking glass into the impact of technology on contemporary life, freedom and privacy. Looking glass? Hmmm. Sounds a bit like The View Through The Windshield. No wonder I enjoyed this book! (Review copy supplied by William Morrow, an imprint of HarperCollins Publishers.) (posted 7/9/20, permalink)
---
'Tom Hartley The Dealmaker' - transcribed by Ken Gibson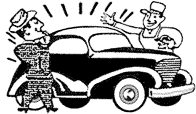 I wouldn't normally be attracted to autobiographies of British used car dealers, but Tom Hartley is no ordinary bloke. He dropped out of school at age 11. He worked for his dad for a while - his dad sold carpets out of a van, although he later had a retail store. Well before he could even drive, Tom began buying cars from auto auctions, using his uncle as a front, and reselling them at a profit after minor repairs and detailing. By age 17, he was worth over a million pounds.
Over the years, his business has had its ups and downs but today, his firm is a successful family auto dynasty, specializing in used and nearly-new luxury and high-end performance cars - Ferraris, Bentleys, Rollers, Bugattis, Aston Martins, McLarens, Lamborghinis, Porsches, etc. Hartley himself is now a multi-millionaire and admitted workaholic. British car buff mag Autocar refers to him as the "world's most famous peddler of supercars."
His book - transcribed by ghost writer Ken Gibson because Hartley is dyslexic - is a part-autobiography, part-business advice and part inside look at the car biz (or, as they call it in Great Britain, The Motor Trade). He has done transactions with the rich and famous, including Elton John, Andrew Lloyd Webber and Nicholas Cage. Some have criticized the book as a braggart's tale - an unfair accusation, in my opinion. Mr. Hartley details his many successful accomplishments (as well he should) but also discusses his failures, business difficulties and serious illnesses. He shares what he learned from each and how he solved various problems. The business advice he provided rang true for me.
In recent years, Hartley has expanded his business empire, owning and managing gated retirement estates with manufactured homes. He has also gotten into the personalized license plate business. In the UK, this is a big business - one in five vehicles has a personalized plate. They are subject to free-market auctions, commanding prices of up to a million pounds for a set.
There is a lot of name-dropping along with reprints of favorable news articles about Tom, but these are minor distractions.
Verdict: Recommended. Tom Hartley's life makes for an amazing story and the stories about the cars he sells (he once bought a car while meeting the seller in a sauna) and their owners makes this book even more enjoyable. (Review copy was supplied by Veloce Publishing.) (posted 7/3/20, permalink)
---
'Nissan Z: 50 Years Of Exhilarating Performance' by Pete Evanow
Like many Japanese manufacturers, Nissan had a humble start in the U.S. In 1960, U.S. sales amounted to a mere 1,640 Datsun vehicles. The American branch hustled for sales, signing up used car dealers and gas stations. I remember having my VW Beetle serviced at a gas station/repair shop in the Philadelphia suburbs. A small addition had been made to the white-painted cinderblock building and a minuscule showroom added. It held a lone Datsun 1500 roadster inside. It was a nice little car, less-costly, better-looking and more reliable than its MGB competitor. I liked the guy who owned the shop and I hope he made a mint selling Datsuns. Many of his counterparts did; by 1970, Datsun's U.S. sales had reached 155,012. Buyers came from both coasts; the firm had little presence in the midwest.
This book is mostly about the history-making Z-cars, beginning with the Datsun 240Z which debuted in late 1969 as a '70 model. The 163-inch long car was beautifully-styled with a hint of Ferrari. Its 151 horsepower engine provided plenty of pep and, while it was sold in other countries, the vast majority of 240Z sales came from the United States, where it was a big hit. By 1977, over 380,000 Zs had been sold in America, a remarkable feat for a small sports car. In 1977, a total of 488,217 Datsuns found U.S. buyers, including pickup trucks and small sedans, such as the cheap and cheerful B210. My parents owned two of them.
The 240Z was followed by the 260Z, the 280Z and later the 300Z and ZX of the 1980s. Through the years, the Z lost some of its style and charm. Bumper and crash regulations made it heftier and the car lost some of its beauty. The U.S. emissions regulations chocked power output and the Z gradually became more expensive, evolving from a true sports car to a softer touring machine. Nevertheless, the Z was a survivor - the MGB and other British sports cars were long gone from America. Prospective buyers became further confused when Nissan dropped the well-known, iconic Datsun badge in favor of the Nissan nameplate. By the mid-1980s, Americans were buying 90% of Z production. In 1985, Nissan sold 830,797 vehicles of all types in the U.S.
Positive change came when the fourth-generation 300Z and ZX twin-turbo models were introduced in 1989. These were true sports cars, offering numerous cutting-edge technological features. Prices were increased and the 300ZX was competitive with Corvette and Porsche - although at a significantly lower price. I can speak from personal experience, having owned a 1992 300ZX:

I have fond memories of my 300ZX which I purchased new in February 1992. It would do 0-60 in 6 seconds and the quarter mile 13 seconds or so. Top speed was governed at 155 mph. It was faster than Superman on crack and cornered like it was on rails and had Lionel Magna-Traction. It was undoubtedly the best cornering car I've ever owned. My gorgeous two-seater had all the luxury touches - including a titanium ignition key - and a good-looking, understated, functional interior with leather bucket seats.
---
The next-generation Z sought a lower price - those high tech features such as four-wheel steering didn't come cheap and the unfavorable yen/dollar ratio made the Z-car a $50,000 proposition by 1996. By 1999, Nissan was near bankruptcy. Carlos Ghosn was brought in to fix it. Now, he's out and is a fugitive and Nissan is back in trouble again. Peter De Lorenzo recently wrote, "Nissan's very survival is in question. The company is in dire straits financially, and every move it makes of late is either the wrong move, or insufficient to make a difference. I can easily see the company succumbing to its serial incompetence and being absorbed by another automaker."
Despite the financial turmoil, Nissan never stopped making Z-cars and is celebrating the 50th anniversary of the Z with a special edition 370Z. The 2021 Nissan 400Z is rumored to offer 400 horsepower and a return to more graceful styling.
Pete Evanow's book is a celebration of all things Z and covers everything from the beginning of Datsun's sports car roots through the current 370Z model. Beyond the history of the model, this handsomely-illustrated book also covers the Z's significant racing successes. It also has chapters on Z Car Clubs, Z enthusiasts as well as modified and tastefully customized Zs, especially 240Zs. It is large format, approximately 9 x 11, 176 pages in length and has over 200 photographs, most of them in color.
Verdict: Highly recommended. A well-written and comprehensive story of a great sports car with a remarkable history. I thoroughly enjoyed reading it. (Review copy was supplied by Motorbooks, a Quarto imprint.) (posted 6/25/20, permalink)
---
'Junkyard: Behind The Gates At California's Secretive European-Car Salvage Yard' by photographer Dieter Rebmann and author Roland Lowisch
Entropy is all around us. Everything goes downhill; that's why there are graveyards for people and junkyards for cars. I once spoke with a curator at the Henry Ford Museum in Dearborn, Michigan about the one-off concept cars on display. He described their care as "controlled decay," explaining that everything deteriorates with time - leather, paint, etc. - even under museum-controlled air quality and lighting. These 1950s-era machines are being preserved as well as possible but decline is inevitable.
When new, exotic cars are a delight to their wealthy owners but, as they are driven, problems crop up, the owner tries of them and trades them for something newer. After multiple owners, the car is eventually wrecked, neglected or abused to the point where it is not worth fixing.
Even in really good condition, old exotics may not be worth much in the marketplace. The October 1957 issue of Road & Track listed a pre-war BMW 327 convertible, described as "mint condition throughout" for only $1,400. A Bugatti Type 35 - "excellent condition throughout" - could be had for $1,900 (or best offer). A 1972 R&T classified offered a '68 Lamborghini Miura for $9,000. Several Mercedes 300SL gullwings were available at prices ranging from $5-12,000. A '57 Porsche Speedster could be had for $2,000. These prices are in ordinary used car territory; a fender-bender with a gullwing might render it a scrap candidate because the expense of proper repair might exceed the value of the car.
This helps explain how exotic dream cars of yore end up in a junkyard.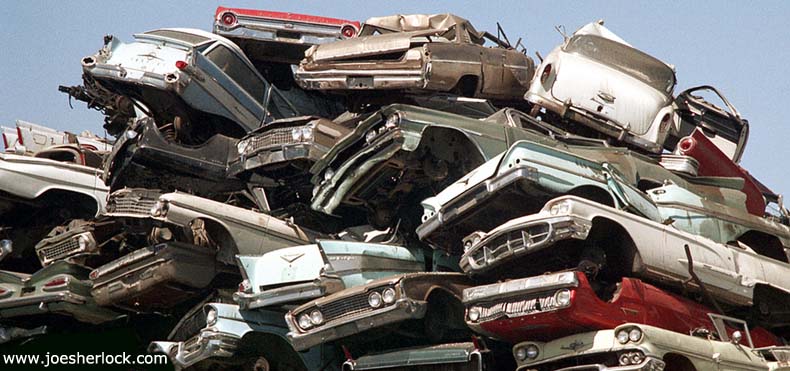 This is not a photo from Rudi's salvage yard. But these 1950s and '60s American cars were once prized by their original owners and are on the 'bucket list' of many of today's wanna-be collectors.
---
This large-format (10.2" x 11.8"), photo-filled book provides a tour of one such scrapyard, full of rare automobiles. Located in South Central Los Angeles, this yard contains over 4 acres of mostly-rare machines, including some 2,000 Porsches, 5,000 Mercedes, Hugh Hefner's 1969 Mercedes 600 Pullman, a green Lamborghini Miura, German racer Rudy Caracciolo's 1935 Mercedes 500K Special Coupe, an Iso Grifo grand touring coupe, as well as lesser machines scattered here and there: a Pontiac, Lincoln, Nash and a Type 1 VW bus. Some cars and parts are stored outside, exposed to the elements, others are housed in huts and barns on the property.
In 1967, Rudi Klein began quietly buying up wrecked, damaged, and worn-out high-end European cars, concentrating on German marques. His junkyard was never open to the public and Rudi himself was secretive and distrustful of outsiders. Shortly before he died in 2001, Rudi allowed Rebmann and Lowisch to visit his holy grail wrecker yard, giving an interview and allowing some photographs to be taken. The results are found in this book. Today, Klein's sons run the place and sell pieces primarily online.
There is a macabre interest in decayed vehicles. A niche market exists for "barn find" books, photo calendars of abandoned, rust-coated vehicles with trees growing through empty engine compartments and the like. Personally, I would rather see old autos in their prime, either lovingly-restored ones or vintage images of the cars when they were new. I'd also rather see 1957 Elvis Presley in his prime than 1977 bloated drugged-up Elvis. Or a picture of Elvis' grave. But that's me. "Chacun à son goût," as they say in France and some of the better parts of Haiti.
Verdict: Very much recommended, especially if you are an auto salvage fan. This book does a terrific job of covering a very unusual wrecking yard and is complete with artistically-composed, poignant photographs. (Review copy supplied by Motorbooks, an imprint of Quarto.) (posted 6/3/20, permalink)
---

---
'Faster: How a Jewish Driver, an American Heiress, and a Legendary Car Beat Hitler's Best' by Neal Bascomb
As a decade, the 1930s offered little joy to the world. There was a great depression which encompassed most of the world. There was a rise of dictators across Europe: Nationalist Franco in Spain, Fascist Mussolini in Italy and Nazi Hitler in Germany. The world saw the dark clouds of war begin to form. Germany became aggressive as it fought its way back from the Weimar Republic's worthless currency and restrictions under the Treaty of Versailles.
As Hitler rebuilt his country's military might and began to rattle his saber at Austria, Poland, Belgium, France and other countries, he also looked to promote the image of unconquerable Aryan superiority in sports, including motor racing. Germany long had a reputation for technical prowess in engineering, metallurgical and chemical development. These skills were applied to the development of advanced race cars, developed by Mercedes and Auto Union with government financial backing.
The mighty Mercedes W154 racer was powered by a supercharged 3.0-liter V12 engine. It made such a screaming racket at high revs that one reporter likened it to the "cry of ten-thousand scalded cats."
But, for one brief shining moment (to borrow from 'Camelot') there was a triumphant win for a French race car - driven by a Jew and backed by a wealthy American - at the 1938 Grand Prix in Pau, France at the foot of the Pyrenees mountain range. The relatively underpowered Delahaye 145 scored a stunning victory over the Mercedes, enraging and humiliating the Nazis.
The book relates the story of this race but most importantly, provides a great deal of context so that the reader can understand and appreciate how this one racing victory came about. You will learn about the development of the European automobile industry, the political unrest in Europe between wars, the various racers and teams, their quirks, personalities and romantic escapades. The author has thoroughly researched his subject but has written it in such a way that it reads like a thrilling novel.
The story focuses on racing driver René Dreyfus, race team leader/backer Lucy Schell with her Écurie Bleue team and Delahaye, a French manufacturer of automobiles and trucks.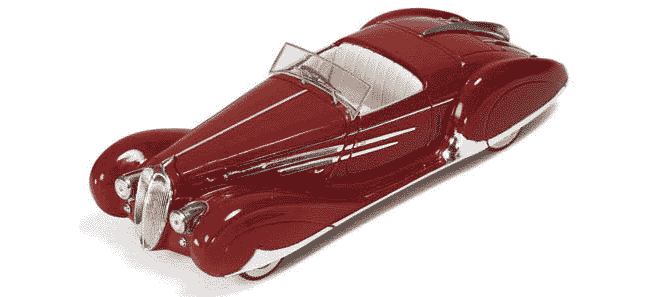 1938 Delahaye 165 V12 Grand Sport convertible with a swoopy, full-skirted body by Figoni et Falaschi in a Bordeaux color. The Delahaye 165 was derived from the famous Delahaye 145 racer of the period and used a detuned form of the V12 racing engine. I saw this gorgeous car when it was displayed at Balboa Park's San Diego Auto Museum in 1995. Delahayes featured coachbuilt bodies and the marque was considered "the undisputed star of the salons" in its heyday. Sadly, the demand for expensive coach-bodied one-offs dropped precipitously after World War II and the Delahaye brand was gone by the mid-1950s.
---
Delahaye's Operations Manager Charles Weiffenbach and chief engineer Jean François figure prominently in the story and in the development of a competitive race car. Delahaye had fallen on hard times during the depression and, following a series of mediocre passenger cars, developed race and rally cars to improve the brand's image. Lucy Schell was a wealthy American who had participated in rallies throughout Europe along with her husband, Laury. With her racing/rally days behind her, she founded Écurie Bleue (Blue Team) to secure French victories in rallies and Grand Prix racing.
René Dreyfus was a former top driver on the international race car circuit, who had been banned from the best European teams and their fastest cars because of his Jewish heritage. (Interestingly, he wasn't a particularly observant Jew and when he married longtime girlfriend Chou-Chou, he converted to her Roman Catholic religion. But this made no difference to anti-Semites Hitler and Mussiolini.) He finally found a home at Écurie Bleue and worked with Delahaye's Jean François to make the Delahaye more competitive on the track.
The racetrack battles between the Germans, French and Italians are brought to life by author Bascomb. Events are well described, bringing to life a glamorous, dangerous and troubled era of the sport.
I have read numerous books dealing with the history of the 1930s and the events leading up to World War II. This one, as seen through European racing goggles, provides a unique perspective on that era.
Verdict: Very highly recommended - this is a must read for all automobile enthusiasts as well as history buffs. (Published by Houghton Mifflin Harcourt. My review copy was supplied by the author, since HMH couldn't ship due to the virus lockdown. Thanks, Neal.) (posted 5/20/20, permalink)
---
'Billion Dollar Brand Club: How Dollar Shave Club, Warby Parker and Other Disruptors Are Remaking What We Buy' by Lawrence Ingrassa
Too many business books are informative but dull as dishwater. Not this one. The author is a good storyteller, making each business story an adventure and adding a lesson at the end. Ingrassa takes us inside the revolution of upstart brands disrupting markets and stealing market share from established (big, comfortably-lazy) giants.
You'll learn how Dollar Shave Club found out what annoyed blade buyers most - because of shoplifting, blades were locked away and you had to find a clerk to grudgingly unlock the case - and realized that they could sell blades online with a monthly subscription program to generate repeat business and a steady cash flow. Then they added other complementary products such as shave cream. Locked in a retail program dependent on in-store distribution, Gillette couldn't effectively compete and it cost the razor giant more than $100 million in lost revenue. Four years after it was founded, Dollar Shave Club was acquired in 2016 by Unilever for $1 billion in cash., making founder Michael Dubin a very rich guy.
Making customers less annoyed is a great way to capture business and its an ancient formula. Back in the early 1980s, my plastics manufacturing company offered a line of stock clear acrylic store displays. These were ready-made items for those customers who needed displays immediately and couldn't wait for a custom design to be manufactured. So did a lot of other plastic fabricators. But we built stockpile of finished goods inventory for immediate shipment. The biggest company in the business built to order (rather than keeping items in stock) and the long and unpredictable delivery times ("Six weeks to never," according to one customer), drove customers crazy. We offered a solution and in five years became the largest manufacturer of acrylic displays and fixtures in North America.
Warby Parker broke the fear curse of selling eyeglasses online by mailing prospects five pairs of glasses to choose from. Third Love merchandised brassieres online by addressing the problems of ill-fitting store-brought bras. Their online quiz for prospects allowed them to tailor a product specifically for each customer's body.
The book also tells stories of struggles, marketing missteps, ideas which everyone liked but no one bought (Buy any business owner a drink or two and every one of them will have one or more stories of unexpected, colossal failures which "seemed like a good idea at the time.") and new markets which were soon flooded with imitators because the cost to enter the business was relatively low. One example involved trying to sell a new, high-tech hearing aid online.
You'll also read the entertaining story of Quiet Logistics, a fulfillment company that employed Kiva robots in its warehouse. Amazon bought Kiva and then refused to service QL's robots. QL responded by getting into the robot business and making a big success of it, selling to pretty much everyone (except Amazon - QL refuses to sell to Jeff Bezos and his minions). The Quiet Logistics chapter contained some interesting stats about Amazon: the company shipped 5 billion packages in 2017. By 2019, Amazon operated 390 warehouses, covering a total of 142.3 million square feet. If paced side by side, it would cover about one-fourth of Manhattan.
Much of the disruption in staid markets is caused by technology, artificial intelligence combined with the ability to make sales online. But, surprisingly, the book points out areas where traditional brick-and-mortar retail spaces are being updated. Malls aren't dead yet.
Verdict: Highly recommended: You'll enjoy the stories and learn much as well, even if you're not in business. (posted 5/6/20, permalink)
---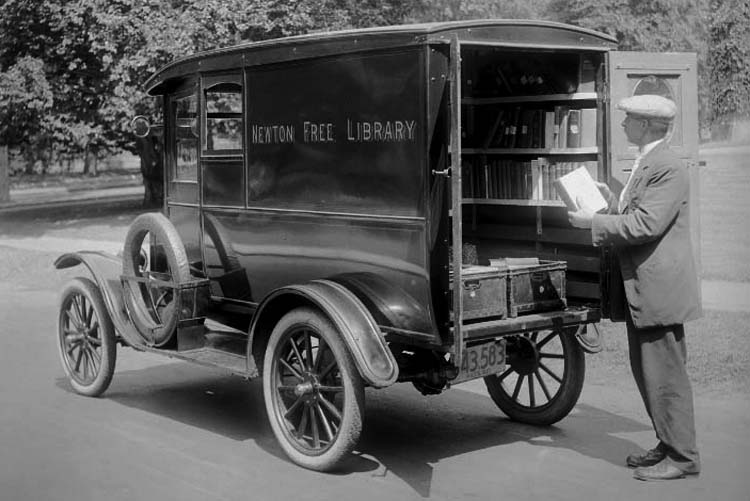 ---
'Profiles In Corruption: Abuse of Power by America's Progressive Elite' by Peter Schweizer
Five-time New York Times bestselling investigative reporter Peter Schweizer has written another bombshell book. He does a documented, deep-dive into the private finances and secret deals of some of America's top political leaders. His book demonstrates that the political abuse of power does indeed run deep. The author examined eight well-known politicians: Kamala Harris, Joe Biden, Cory Booker, Bernie Sanders, Elizabeth Warren, Amy Klobuchar, Eric Garcetti and Sherrod Brown.
The Biden Family story of corruption and selling influence was particularly disturbing, given that he is now the Democrats' presidential nominee. I've read a lot of books and articles on political influence but even this cynic found the details in Schweizer's book shocking.
Verdict: Highly recommended. A must-read. (posted 4/30/20, permalink)
---
'Why Meadow Died: The People and Policies That Created The Parkland Shooter and Endanger America's Students' by Andrew Pollack, Max Eden and Hunter Pollack (with contributions by many others)
In February 2018, Nicholas Cruz, a 19-year-old former student at Marjory Stoneman Douglas High School, returned to the school entered and opened fire with a semi-automatic rifle, killing 17 people and injuring 17 others. One of the dead was Meadow Pollack, a pretty and well-liked senior at the school. Meadow was shot four times and had attempted to avoid the shooter while struggling to get into a classroom. Teachers and students were not able to open the classroom door. As the shooter returned, Meadow covered another student in an attempt to protect her. She was then shot five more times, killing her and the freshman student she shielded. Sheriff's Deputy Scott Peterson, the only armed person on school property, cowered by a pillar outside the school while the gunman massacred those inside.
Cruz was born to a drug-addled, career criminal mother and was adopted by an older couple when he was a baby. Even as a small child, Cruz was deeply disturbed, a major discipline problem at school - even in kindergarten - and was described by teachers and fellow students as evil. As a teen, he made numerous death threats. Despite Cruz's psychopathic tendencies, school administrators ignored the pleas of teachers and students. The politically correct school management created a culture of unaccountability in order to "improve their numbers," sweeping troubled students like Cruz under the rug.
Andrew Pollack started the ball rolling on what finally became this book by trying to find out the reasons behind the shooting that took his daughter's life. What he found was shocking - a morally bankrupt school system run by self-aggrandizing, clueless administrators who put political correctness above learning, discipline and child safety. And an incompetent sheriff's department to boot.
The scary part is that many of the Broward County (Florida) School District's policies and methods were hailed as a national model by numerous public educators. The same mindset which begat this tragedy can be found in school districts all over the U.S. The content of his book is a lesson and a warning about the sorry state of school systems, which mishandle and ignore dangerous, troubled students in the name of not wanting to offend anyone.
Verdict: Highly recommended. I learned much from reading this book. It also made me furious and disgusted at the flawed and stupid policies promoted and implemented by hapless liberal administrators. The blood of innocents is on their hands. (posted 4/22/20, permalink)
---
'Great Society: A New History' by Amity Shlaes
I have read and enjoyed Ms. Shlaes' previous books, 'The Forgotten Man: A New History of the Great Depression' and 'Coolidge'. Shlaes' latest book covers the idealism of 1960s and early 1970s. The Great Society is often thought of as the Lyndon Johnson presidential era, but it began with some of JFK's programs, such as the Peace Corps and continued under Richard M. Nixon as he tried to gain popularity with liberals.
Just as governments Best and Brightest couldn't fix the Vietnam quagmire, governmental efforts in curing poverty and racism were equally ineffective. For example, after almost 60 years of existence, the $7-plus billion-per-year Head Start program has apparently done nothing for the children it was supposed to help, according to a study. Instead, it's about the jobs it creates in poor neighborhoods. This is blue liberal thinking at its most self-parodic: we can't develop social programs that will accomplish something worthwhile, but we can at least use the illusion that such programs work to create jobs for people who will then vote for the politicians who give them make-work jobs.
While the author spends much of her time criticizing liberal Democrats, she doesn't spare Richard Nixon and his administration. White House aide Daniel Patrick Moynihan gets lots of mention (and skewering), although - later in life - he realized the folly of various government welfare schemes. She scorns Walter Reuther as well - the head of the UAW was, at best, a socialist.
I learned much from the book (although most of the events in the book took place during my adult life) but found it less engaging than Ms. Shlaes' previous writings. This book gets very much in the weeds in parts and I found it hard to keep my attention. I think the author lost focus from time to time; that detracted from my enjoyment of her book.
Verdict: Recommended, with reservations. (posted 4/16/20, permalink)
---
---
'Funny Man: Mel Brooks' by Patrick McGilligan
I really enjoy Mel Brooks - his comedy, his interviews and many of his movies. My buddy, Marty Hayes, had a reel-to-reel tape recorder. In high school and college, several of us used to gather in his parents' pine-paneled basement rec room and record our own skits, often based on Brooks' 'The 2000 Year-Old Man' (the record album came out in 1960) or Steve Allen's 'Man on the Street' television interviews. Occasional friends and dates were written into these skits as murmuring crowds or angry mobs. Great fun was had by all and our performances would have been much different without the inspiration of Mr. Brooks.
All of us watched early-1950s television shows including Sid Caesar's very funny 'Your Show Of Shows'. Mel Brooks was part of the show's writing team. In the mid-1960s, Brooks created the hit spy-spoof television series, 'Get Smart'.
Naturally, I wanted to enjoy this biography. Mel Brooks is an Oscar, Emmy, Tony, and Grammy award–winner and is known to be generous to numerous charitable causes. His movies have enjoyed worldwide popularity. So, I expected to enjoy reading this extensive, detailed biography. Sadly, I didn't. The book was an uncharitable hit job; the author had few positive things to say about his subject.
Mel Brooks grew up in poverty living in the tenements of New York. He became driven to succeed. He worked very hard to become a comedy legend. The author provides many instances where other writers felt they were short-changed in dealing with Brooks or his companies. The author seems to forget that all of these people negotiated contracts and agreed to the terms. If Brooks and his lawyers were better dealmakers, these aggrieved individuals should place the blame on their own agents, lawyers and/or themselves. Show business is tough and comedy may be the toughest of all show biz gigs. Many of the complainants came off as whiners who were jealous of Brooks' entrepreneurial success.
Trivia Fact from the book: In the late 1950s, Mel Brooks owned shares of Wellington Fund. So did my grandmother. And, these days, so do I.
The author spends much time on Brooks' failed first marriage and his ex-wife's complaints. I prefer to hear the stories about his second marriage. Dick Cavett once asked Anne Bancroft what it was like to be married to Mel. She replied, "When he comes home at night and I hear his key in the lock, I say to myself, 'Oh good! The party's about to begin'."
In addition, the book is also far too long and full of unnecessary details about things such as who did camera work on what portion of a particular film - minutiae which is only of interest to AFI members and obsessive film buffs.
Verdict: Too lengthy, too negative and too boring to recommend. I'll end on an upbeat note with a quip from Mel himself: "I met a beautiful girl last night, but she was rather thin. I mean this is a skinny girl. You never saw anybody so thin. She turned sideways you didn't see her. I took her to a restaurant and the maître'd said to me, 'Can I check your umbrella?'" (posted 4/9/20, permalink)
---
'Cranswick On Porsche: A Modern Interpretation of the Porsche Story' by Marc Cranswick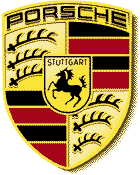 Car enthusiasts generally have universally positive impressions of iconic vehicles such as old Jeeps, Corvettes that are 50+ years old, vintage Jaguars, pagoda-roofed Benz SLs and the like. Most will agree that Porsche is an iconic brand but reactions to the marque vary from adoration, to indifference, to outright dislike.
Most books written about Porsche are fawning billet doux. Marc Cranswick has penned a Porsche history that doesn't hide the flaws, while still giving the brand its proper due. He acknowledges that early Porsches - up to and including the early 356 models - had a lot of Volkswagen DNA in them yet they cost 2-3 times as much as a Beetle. I still think of the early models as glorified, squashed VWs.
On the other hand, the 911 was a beautiful car, dominated its class in racing and led to race-specific designs that brought much glory to Porsche beginning in the late 1960s.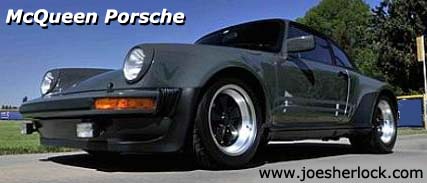 Steve McQueen's 1976 Porsche 930 Turbo Carrera (aka: 911 Turbo)
---
Porsche's success was based on excellent engineering. In the 1970s, the firm lost its way - marketing-wise. An attempted tie-up with Volkswagen begat the squarish and pricey 914 - the least Porsche-looking Porsche ever made. It was originally designed to be VW's replacement for the Karmann Ghia and probably would have been better-looking if Ghia had designed it. But alas, it was apparently styled by a Bauhaus aficionado and looked asexually Bauhausian rather than sexy Italian. The 914 couldn't compete with the Datsun 240Z which offered better looks, a much lower price and was far less trouble prone. No wonder 914s are seen as infrequently as Volkswagen Things. Curiously, almost every Thing or 914 I've ever seen has been orange in color.
The entry-level Porsche 924 ended up competing with the lower-priced Volkswagen Scirocco. And later, the Audi Quattro. And the Porsche 928, which was to be Porsche's front-engined V8 flagship, has become the Titanic of the collector car world with values seeming to sink each time one changes hands. My Porsche-knowledgeable friend Ray Lukas has called the 928 "a maintenance nightmare" and "not worth the pain, expense and trouble."
The book doesn't steer away from these topics while still highlighting Porsche's successes in the air-cooled era. The book provides little coverage of today's models; Porsche is more of a truck company now - 62% of sales are SUVs. Porsche sells almost 50,000 vehicles in the U.S. each year, including the Panamera sedan, designed for prosperous geezers - 53% of Porsche Panamera buyers over 65.
It is doubtful that I'll ever own a Porsche. Even though I was once an interested buyer with cash-in-hand for a new 911, I was hi-hatted by snobby Porsche dealers. Nevertheless, I must admit that the original 911 design remains a milestone for purity of line. And the 356 models have a certain 1940s-aero look, which I now find attractive.
Verdict: Highly recommended. A pleasant 240-page read with lots of photos, the book presents the Porsche brand in a fair but honest manner. (Review copy was supplied by Veloce Publishing Ltd.) (posted 4/3/20, permalink)
---
'The Harder You Work, The Luckier You Get' by Joe Ricketts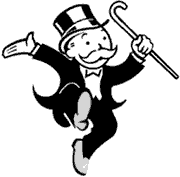 Joe Ricketts founded what eventually became TD Ameritrade, the large online brokerage firm. It made for an interesting comparison with Charles Schwab's biography, since they were fierce competitors in the marketplace. Ricketts is two years older than me and started his company three years before mine but both of us experienced the big recession of 1980-82 and the crash of '87, although the crash had far less impact on my business because our company's health was affected by the overall economy rather than the stock market. I found Ricketts' takes on the dot-com bust of 2000-02 and the great recession of 2008-09 - I lived through both - interesting and insightful.
This a detailed and very authentic memoir; the author tells his story with warts and all. Ricketts worked relentlessly, often seven days per week and didn't see much of his family. In fact, he missed two of his kids' graduations. I thought that part of the story was very sad and wondered if he had taken a break from being a nonstop workaholic, he might have made better decisions.
In my article 'You Can't Save Your Company on Weekends', I wrote that "we stopped working so hard in the business. That gave us more time to work on the business. We now had the spare time to set up cost control systems, to evaluate employees, to fire the ones who made most of the mistakes (except, of course, ourselves), and to praise and reward the good ones. We had time to make a business plan, to set goals, and take actions. We not only wrote a business plan, we stuck to it, too. We now had a period to pull our business plan out of the file and act on it.
This gave us a chance to re-evaluate our customers, too. We learned to work hard to keep the good ones and get rid of the bad ones - those who made unreasonable demands and expected us to drop everything and move them to the top of the list.
We learned to stand up to such bullies. We counter-demanded that they pay more for extra services. Some went elsewhere. Some sheepishly complied. Others stopped making demands once they learned about the increased cost consequences. In any case, our misery ceased. … There was now enough leisure that we could ask our good customers questions about how we could do a better job for them. We learned from their comments and made appropriate changes to better serve them."
I must admit that Joe Ricketts made a lot more money than me … something like $8 billion when he sold Ameritrade, so perhaps he should be above criticism. Particularly, when one considers that his business was a price-driven commodity operation - vulnerable to anyone offering lower commissions. But I'm glad I got the chance to watch my kids grow up. And I never missed a graduation - or any other significant event in their lives. And my company's return on investment was actually higher than Ameritrade's in the mid-1980s. In fact, all the data he revealed about Ameritrade's financials prompted me to update and expand the financial data section of my Discovery Plastics story.
The book really held my interest. I enjoyed the author's life story, including his humble, hardscrabble upbringing, and I learned a lot about the brokerage business and the evolution of its marketing model from paper to online trading.
Verdict: Highly recommended. But don't let the book inspire you to work 24/7 and neglect your family. (posted 3/26/20, permalink)
---
'With All Due Respect: Defending America with Grit and Grace' by Nikki R. Haley
This is no gossipy, tell-all book. Rather, it is about the author's journey from Governor of South Caroline through her time as United States Ambassador to the United Nations from 2017 through 2019. While Haley has often been critical of Donald Trump, she respected him and worked well with him because they had an honest, no-games relationship. She found a lot of backbiters in the administration, including Rex Tillerson and John Kelly.
The reader will come away with little respect for the United Nations - a corrupt, self-serving bunch of money-wasters, crooks and phonies. Ms. Haley's stories are real eye-openers.
This book is informative, readable and inspiring. I found Haley's views on immigration and refugee policies to be sensible and laudable.
Verdict: Highly recommended. (posted 3/18/20, permalink)
---
'Catch And Kill: Lies, Spies, and a Conspiracy to Protect Predators' by Ronan Farrow
This book is about the author's attempts to investigate Hollywood producer Harvey Weinstein's sexual crimes, his troubles at NBC and sexual harassment issues with 'Today' star Matt Lauer and others. Unfortunately, there's too much about Ronan Farrow in this book.
It is too long, with excessive details about minutiae. There is much repetition and the book is filled with almost-random anecdotes.
Inexplicably, Farrow swerves into various salacious gossip about Donald Trump. Perhaps it's not so inexplicable - in 2011, Ronan Farrow was appointed by Secretary of State Hillary Clinton as her Special Adviser for Global Youth Issues and Director of the State Department's Office of Global Youth Issues.
A lot of females accusers of Weinstein, Lauer and other notable men are discussed in the book with details of their encounters. Because of the large number of his accusers, there seems to be little doubt that Weinstein is, at a minimum, a scumbag and, at worst, a rapist. Some of the other harassment stories within the book are quite compelling, while other accounts seem sort of transactional in nature.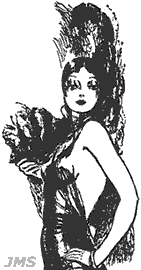 Which reminded me of an event I witnessed in the 1980s. One of our customers was a large, well-recognized firm. In nationally broadcast commercials, the firm's president made an occasional appearance, endorsing the quality of its products. We produced store displays for them.
Before a meeting with a bunch of people, including said president, a friendly executive pulled me aside and warned me about 'Margaret'. She was their in-house designer and, while apparently quite dumb, was the president's mistress. The executive warned me not to argue with Margaret, just praise her suggestions and promise to look into the cost of such changes and get back to her. "Don't worry," he said. "Within 10 minutes after she speaks, she'll completely forget whatever she said."
So, I walked into the meeting and was introduced to Margaret. She was fairly ordinary except for her eyes. She wore interesting makeup that gave them an exotic, slightly-Asian appearance. Margaret was in her late 20s; the president looked to be around 50 or so. Sure enough, as the meeting progressed, Margaret interrupted with a couple of really stupid, impractical suggestions. I said that they sounded great, that we'd look into them and advise her of any additional costs. She smiled seductively and said not another word. We kept the account and I never heard from Margaret again.
Her relationship with the boss seemed transactional - he apparently got what he wanted and she was paid far more than she was worth. When I later learned that the division was spun off and sold a few years later, I wondered what happened to Margaret.
Back to the book. I found it a difficult read because it was so poorly written and edited.
Verdict: Skip it. (posted 3/12/20, permalink)
---
'Formula One: The Champions - 70 Years Of Legendary F1 Drivers' by Maurice Hamilton
Please don't pass this book off as a slapped-together coffee table book about Formula 1 racing. At 10.5 x 12.5 inches, it may indeed be coffee table-sized but it is far more. Author Maurice Hamilton has provided biographies and accomplishments of 33 men who have attained F1 World Champion status. The bios, while brief, are well-written and provide the necessary details for each individual. More importantly, the book contain more than 3,000 captioned photos (the early ones are mostly black and white) by award-winning photographers Bernard Cahier and son Paul-Henri Cahier. More than half the photos have never been published before.
I remember the late Bernard Cahier well. His European race reports, accompanied by his dramatic photos, graced the pages of those Road & Track and Motor Trend magazines I used to purchase in the 1950s and '60s. In this high-quality contemporary book, the photos become even more dramatic.
Within these pages, you'll reacquaint yourself with the accomplishments of such racing giants as Juan Manuel Fangio, Ayrton Senna, Michael Schumacher, Phil Hill, Jim Clark, Jackie Stewart, Niki Lauda and Lewis Hamilton. All in all, this is a wonderful book for anyone with even a passing interest in F1 racing. To most enthusiasts, Formula One racing represents the pinnacle of motorsport.
Verdict: Highly recommended. Come for the photos; stay for the prose. (Review copy was provided by White Lion Publishing, a Quarto imprint.) (posted 3/4/20, permalink)
---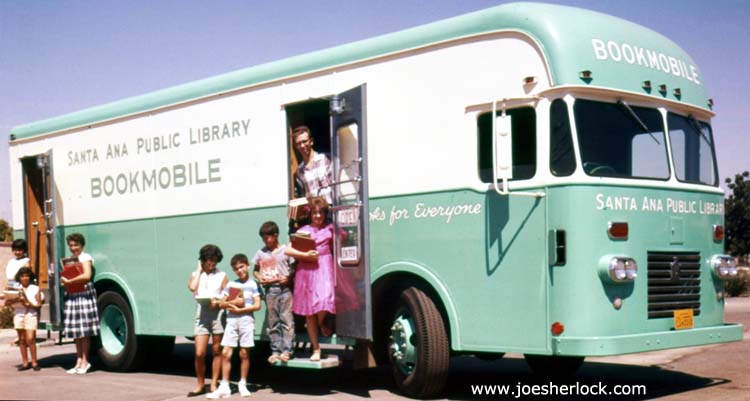 ---
'The Bourbon King: The Life and Crimes of George Remus, Prohibition's Evil Genius' by Bob Batchelor
This is a tale about George Remus who went from a druggist's assistant to drug store owner, to flamboyant Chicago attorney to a wealthy bootlegger, to a murderer (of his wife in broad daylight in front of many witnesses), to beating the murder rap by claiming to be "momentarily insane." This true story should have been an action-packed, exciting adventure rivaling the best fiction books, but author Bob Batchelor managed to make it dull, tiresome and plodding.
Verdict: A big disappointment. This is a great story but it is so poorly told that, if you read the book, be prepared to do a lot of page-skimming to get through it. (posted 2/27/20, permalink)
---
'Homewreckers: How a Gang of Wall Street Kingpins, Hedge Fund Magnates, Crooked Banks, and Vulture Capitalists Suckered Millions Out of Their Homes and Demolished the American Dream' by Aaron Glantz
This is an angry book written by an angry man. Early on, the author excoriates Donald Trump for remarking that after the housing meltdown of 2007, that it was a good idea to pick up some good property cheaply. That's reasonable advice and Mr. Trump was a private citizen at the time. No matter. Author Aaron Glantz is angry because … well … Trump. Despite the fact that Mr. Glantz did a little of his own vulture capitalism, picking up a foreclosed fixer-upper for himself.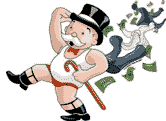 Self-interest, greed, irresponsibility and corruption should not be encouraged. Especially with the government and Congress sprinkling their own self-serving fragrances in the mix. Let's not forget that the Clinton administration, obsessed with multiculturalism, expanded the scope of the Carter-era Community Reinvestment Act, dictating where financial institutions could lend and thereby facilitating the birth of the high-risk subprime loan market. And Congress - Republicans and Democrats - went along, mandating substandard lending to low-income groups. And, as the high-risk loans mounted, the same Congress - under the gun of political contributions - continued to promote the fiscal follies of Fannie Mae, Freddie Mac and their ilk.
When the Fed cut interest rates to 1% in 2003, it created an enormous credit bubble. Leverage-based strategies became so lucrative that many financial market players jumped to leverage up the most leveraged asset on Main Street – housing.
Banks that should have known better made huge loans to people who had insufficient verified income, assets or collateral to purchase houses. (The institutions were later shocked to learn these folks would not repay their obligations. Well, duh!)
Crap mortgage loans were combined and bundled into cleverly decorated packages but - let's face it - they were still sacks of crap. These foil-wrapped stench bombs were marketed by investment houses as fixed income 'investments' which offered better returns than certificates of deposit. Many were sold to foreign buyers when the dollar was down: "Just think how much you'll make when the dollar goes back up!" Yes, think of it as a large, diversified container of feces with possible upside potential.
Then the housing bubble burst. When the highly-paid CEOs of Fannie Mae and Freddie Mac saw everything falling apart, they ran to their buddies in Congress - Banking Committee Chairman Chris Dodd, Barney Frank, Barack Obama et al. (After all, they had given Obama more than $126,000 in less than four years.) While Fannie and Freddie were running off the rails, Dodd, Obama, Frank and Congress looked elsewhere.
Too many financial firms (banks, mortgage companies, investment firms, etc.) have been busy courting stupid people who haven't a clue how to manage money. Lead by Congressional Banking Committee members who haven't a clue how to manage money either.
For many years (30 that I know of), there was a rule in the real estate business: You can't buy a house priced at more than 2.5 times your annual income. Sometimes, if you had a really secure job, exceptionally good credit and/or a larger-than-normal down payment, lending institutions would go to 3.0. This changed in the late 1990s. The magic ratio grew every year, peaking at 5.0 nationally, an unbelievable number.
California was vulnerable to foreclosures because the median value of owner-occupied housing in 2007 was 8.3 times the median family income, while the 2007 national average was only 3.2 times higher than median family income. California had only 10% of the nation's housing units but it had 34% of foreclosures in 2008. Almost 90% of all troubled mortgages and foreclosures were concentrated in California, Florida, Nevada and Arizona. 5.0? 8.3?! No wonder the housing market crashed. And caused the banking system to collapse.
Obviously, there were a lot of stupid people who overextended themselves in the mid-2000s, buying houses they clearly couldn't afford and/or taking out big home equity loans they could never hope to repay. But the author wants to blame bankers, the government and … Donald Trump for this mess. The book lacks facts, statistics and solutions. It is simply a bunch of stories about gullible (and greedy) people who lost their homes during the housing crisis. Boo-freaking-hoo.
As I read this book, I wondered why the author bothered to write it in 2019 - it's all very old news and other books covered the subject much more thoroughly and factually many years ago, including 'Panic: The Betrayal of Capitalism by Wall Street and Washington', ,'The Lost Bank' and 'Bull By The Horns: Fighting to Save Main Street from Wall Street and Wall Street from Itself'.
Verdict: Not worth a minute of your time. As a reviewer, I read such dreck so you don't have to. (posted 2/19/20, permalink)
---
'Invested: Changing Forever The Way Americans Invest' by Charles Schwab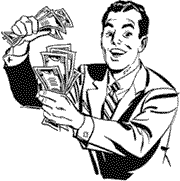 This book is basically an autobiography and it includes much detail about Charles Schwab - the pioneer discount brokerage firm and more recently, investment advisor firm.
Schwab is somewhat forthcoming about his successes and missteps although he managed to "forget'" his time running Investment/Indicators Fund, one of the first mutual funds shut down by the Securities and Exchange Commission. In January 1971, share redemption was halted and redemptions were prevented for several months. The SEC's complaint alleged "the adviser was insolvent and unable to account to and reimburse the Fund for certain expenses in accordance with the terms of its advisory agreement with the Fund; that it had converted to its own use moneys belonging to the Fund by continuing to accept advisory fees from the Fund while insolvent and indebted to the Fund; and that the Fund and the adviser had sold Fund shares without complying with applicable state securities laws."
My wife owned Investment/Indicators shares in 1970-71. And when I called to complain about the shutdown, the person I spoke with was the one and the same Charles Schwab. My brush with fame.
A June 2003 article in USA Today discussed the worst mutual funds of the past decade. During the last 10 years, $10,000 invested in the Standard & Poor's 500 stock index became $24,900, a 149% gain. During the same period American Heritage Fund was down 94%. "American Heritage has as one of its ancestors the Investment/Indicators Fund, run by Charles Schwab."
There is much in the book about the birth of discount brokerage, the problems encountered in handling rapid growth and the cash-flow problems created by a fast-growing company - something I explained in detail in my review of Phil Knight's 'Shoe Dog'.
I was surprised at how tumultuous Schwab's brokerage business was. The book covers a lot of management turnover and turmoil. I found Schwab's takes on the crashes of 1987 and the big one of 2008-09 - I lived through both - interesting and insightful. Although Charles Schwab is an important figure in modern retail investing, his accomplishments are not nearly as profound as those of the late John C. Bogle of Vanguard.
Verdict: Flawed … but worth a read. (posted 2/13/20, permalink)
---
'How America's Political Parties Change (And How They Don't)' by Michael Barone
The author is a well-known political pundit and historian. Barone is Senior Political Analyst for the Washington Examiner and a Resident Fellow at the American Enterprise Institute. His latest book is short (136 pages) and to the point. It is an excellent look at the history of political parties, starting with the founding of the Democratic Party in 1832. The Republican Party was resurrected from the remnants of the Whig Party in 1854 to oppose slavery.
Looking at political and electoral history, Michael Barone makes the case that parties are always changing and adapting and that predictions about the deaths of either party have always been wrong. Parties are resilient - the election of outsider Donald Trump was predicted to be the end of the Republican Party; instead, Republicans have gathered around President Trump and largely support his populist/conservative policies.
This remarkably nonpartisan book is a reminder that our political system, for all its faults and ugliness, has worked remarkably well over many generations.
Verdict: Recommended - I found Barone's book to be both interesting and informative. (posted 2/7/20, permalink)
---
'How Things Work: The Inner Life Of Everyday Machines' by Theodore Gray
I really liked the pictures in the book; many of them were items molded in or fabricated from clear acrylic. Having been in the acrylic business, I enjoyed examining the photos. That said, many of the devices would have been better explained using line drawings. I did enjoy the section on clocks, sundials and hourglasses.
Unfortunately, much of the book was dull and uninteresting.
Verdict: Skip it or skim it. (posted 2/3/20, permalink)
---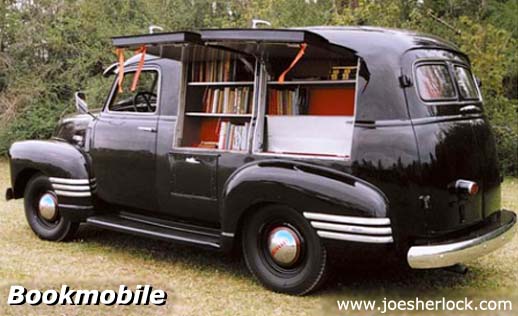 ---
'Ghost Work: How to Stop Silicon Valley from Building a New Global Underclass' by Mary L. Gray and Siddharth Suri
In the last century, there was much piecework. "I'll pay you $x to clear this land." "I'll pay you y¢ per button to sew them on shirts." Because of abuses by unscrupulous employers in the early 20th Century, various labor laws were enacted, causing employers to offer guaranteed hourly wages rather than paying by the task.
In the 1980s, my plastics company offered a piecework bonus program to our hourly manufacturing and warehouse employees, where we compared their paid 'piecework output' with a guaranteed hourly wage and paid whichever was higher. (We also offered fringe benefits - vacations, health insurance and a retirement program.) Our employees found ways to improve their personal productivity and therefore received larger paychecks. Some employees were earning up to 85% more money under the bonus program. All of our workers were much happier and employee turnover was reduced by more than 70%. It was a very successful program, although anti-business, bureaucratic drones at Oregon's Department of Labor were always hassling us, claiming that we were violating state law. We weren't and we won whenever challenged.
Thirty-five years later, the workplace has greatly changed and payment-per-task has returned but with no minimum wage guarantee and no fringe benefits. Such digital-age workers are known as Ghost Workers and there are estimated to be 20 million worldwide. In the U.S., fully 10% of the workforce are part of the so-called 'gig' economy. They have no permanent job; they are hired for specific tasks or gigs.
Amazon, through its Mturk division, pays people a fixed amount per task to check that images on a page match the product being described. Other organizations pay a fixed sum per minute of movie to translate and create foreign subtitles. One U.S. independent contractor, Joan, was paid to categorize a section of news texts as politics, sports, business, etc. She was paid 2¢ per task. After two years of gaining expertise, she was only averaging $7.25/hour with zero benefits.
This book shines a light on this invisible workforce. The authors have created a well-documented and heartfelt exploration of how digital technologies have allowed corporations to dehumanize the workforce, rendering contractors as mere exchangeable and easily-replaced parts in the global machine.
Verdict: Recommended - an educational read made interesting by the details and personal stories. (posted 1/30/20, permalink)
---
'How We Win: How Cutting-Edge Entrepreneurs, Political Visionaries, Enlightened Business Leaders, and Social Media Mavens Can Defeat the Extremist Threat' by Farah Pandith
While this book contained an interesting analysis and detailed information about the threat of radical Islam, it offers little in the way of easily implemented solutions. Farah Pandith served in the Bush 41, Bush 43 and Obama Administrations and her ideas seemed to me to be expensive, impractical to implement and difficult to analyze on a return on taxpayer investment basis.
Verdict: Bureaucratic mush. (posted 1/28/20, permalink)
---
'Talking To Strangers: What We Should Know about the People We Don't Know' by Malcolm Gladwell
I once worked with a guy who was always helpful to me and, as an old hand, taught me a lot about the industry I had just entered. He later murdered his wife in cold blood with a shotgun. Everyone at work was shocked; they always thought of him as a nice guy. Boy, were we fooled.
Malcolm Gladwell believes that something is wrong in the way we perceive others. His book is full of vastly different stories involving the famous (Fidel Castro, Adolf Hitler, CIA spies, Bernie Madoff, those falsely-accused of murder, and others) and non-famous, demonstrating that we are sometimes awfully wrong when it comes to judging people.
I learned much about the misconceptions surrounding suicide in the section on poet Sylvia Plath. And about England's use of town gas for stoves and ovens. And I found some of the other stories challenged my preconceived notions - a good thing. Unfortunately, the book failed to provide any sort of solutions - no how-to guide, no ten tips to spot a chronic liar or the like. So, I found the usefulness of 'Talking To Strangers' to be quite limited.
This book is 346 pages long (plus notes and index) and that's too long. Author Gladwell could have made his points in half the number of pages.
Verdict: Semi-recommended … with reservations. (posted 1/22/20, permalink)
---
'Those Were The Days ... The American Dream: Chevrolet Impala 1958-1970' by Norm Mort
As I've mentioned before, "Those Were The Days …" is a series of small (7.5 x 8 inches), 100 or so page, softcover books about specialty automotive subjects. The books are moderately-priced ($25) and chock-full of photos, mostly in color.
The Impala name was first used in 1956 on a 4-5 passenger one-off, concept car - the Corvette Impala. This GM Motorama show car featured a Corvette-style grille and a C-pillar/rear window treatment similar to the production 1958 Impala. Otherwise, the concept car and production car had little in common.
General Motors introduced the production Impala in 1958 as a name for Chevrolet's top of the line Bel Air hardtops and convertibles, featuring unique, symmetrical triple bullet taillights (the center one was a clear back-up light). Lesser models - Bel Air sedans, Biscyane and Delray - had double or single bullet taillights. In 1958 only, the cars carried the awkward name Chevrolet Bel Air Impala.


1959 Chevrolet Impala convertible
In 1959, all Chevrolets received new bodies with batwing fins and Impala became the top-of the line model, offering a broader range of body styles. Bel Airs were relegated to second-tier status. The Impala was quite a success: by 1964, Impala sales had grown to 889,600, representing 38% of total Chevrolet production.
In 1965, the Chevrolet Caprice was introduced as a top-line Impala Sport Sedan. In 1966, the Caprice became the top of the line Chevrolet and the Impala moved down a notch. By 1976, Impala sales (including station wagon models) had dropped to 239,217 cars - about 11% of Chevrolet brand sales. The Impala model name soldiered on until the end of the 1985 model year. The name reappeared in 1994 as the Impala SS - a high performance version of the four-door Chevrolet Caprice sedan. The SS was offered for only two years. In 1999, the Impala reappeared as a front-wheel drive, mid-to-large size sedan, replacing the Chevrolet Lumina. Impalas of the 21st Century were often found doing taxi or police car duty and U.S. rental agency lots were full of them.
I've rented a 2006 Impala, a 2011 example and a 2012 model which quickly broke down. None were impressive.
The book offers a good general history and overview of the 1958-70 Impalas and contains 116 photos - most in color. There is also a section on customized Impalas, including lowrider vehicles.
Verdict: Recommended. If you're a Chevy fan, you'll certainly enjoy this book. For me, seeing images of Impalas from the late 1950s and early 1960s brought back many memories, especially riding in my friend Marty's black 1959 Impala convertible. (Review copy was supplied by Veloce Publishing.) (posted 1/16/20, permalink)
---
'Finding The Bright Side: The Art Of Chasing What Matters' by Shannon Bream
Shannon Bream is well known to Fox News viewers. She is bright, intelligent, thoughtful and asks good questions of guests. 'Finding The Bright Side' is her autobiography. It is a story of many challenges faced, including childhood poverty, eye problems and breast cancer.
While I feel certain that Ms. Bream writes authentically, she comes off as a little too wholesome and Goodie Two-Shoes. I enjoy her work on television but found the book not particularly interesting.
Verdict: Just OK. (posted 1/8/20, permalink)
---
More book reviews are posted here.
---
Other Pages Of Interest
| blog: 'The View Through The Windshield' |
| greatest hits: index of essays & articles | blog archives | '39 Plymouth |
| model train layout | about me | about the blog | e-mail |
copyright 2020 - Joseph M. Sherlock - All applicable rights reserved
---
Disclaimer
The facts presented in this blog are based on my best guesses and my substantially faulty geezer memory. The opinions expressed herein are strictly those of the author and are protected by the U.S. Constitution. Probably.
If I have slandered any brands of automobiles, either expressly or inadvertently, they're most likely crap cars and deserve it. Automobile manufacturers should be aware that they always have the option of trying to change my mind by providing me with vehicles to test drive. I'll dutifully report my road test impressions on this car blog.
If I have slandered any people or corporations in this blog, either expressly or inadvertently, they should buy me strong drinks (and an expensive meal) and try to prove to me that they're not the jerks I've portrayed them to be. If you're buying, I'm willing to listen.
---
---