---
Packard Automobiles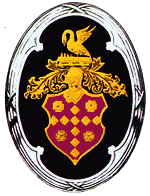 A Brief History: Founded by James Ward Packard with two partners in 1899, Packard was an American luxury automobile marque built by the Packard Motor Car Company. Packard automobiles were produced from 1899 until 1958.
Early Packards quickly gained an excellent reputation and, from the start, were priced above lesser competitors. Early in the 20th century, a Packard cost four times the price of an Oldsmobile Runabout.
Packard quickly became the most well-known of the premium brands. From the very beginning, Packard featured innovations, including the modern steering wheel. The marque developed a following among wealthy purchasers both in the United States and abroad.
The famous and iconic Packard slogan, 'Ask The Man Who Owns One' first appeared in an October 1901 print advertisement.
In 1916, Packard sold 10,645 vehicles. By the 1920s, Packard was exporting more cars than any other in its price class. When the ticker tape rained down on Charles A. Lindbergh during the New York City parade celebrating his historic flight, he was riding in an open Packard. In 1927, Packard sold over 36,000 cars; the following year, over 50,000 were sold. By the end of the 1920s, Packard was outselling every other luxury car in the world.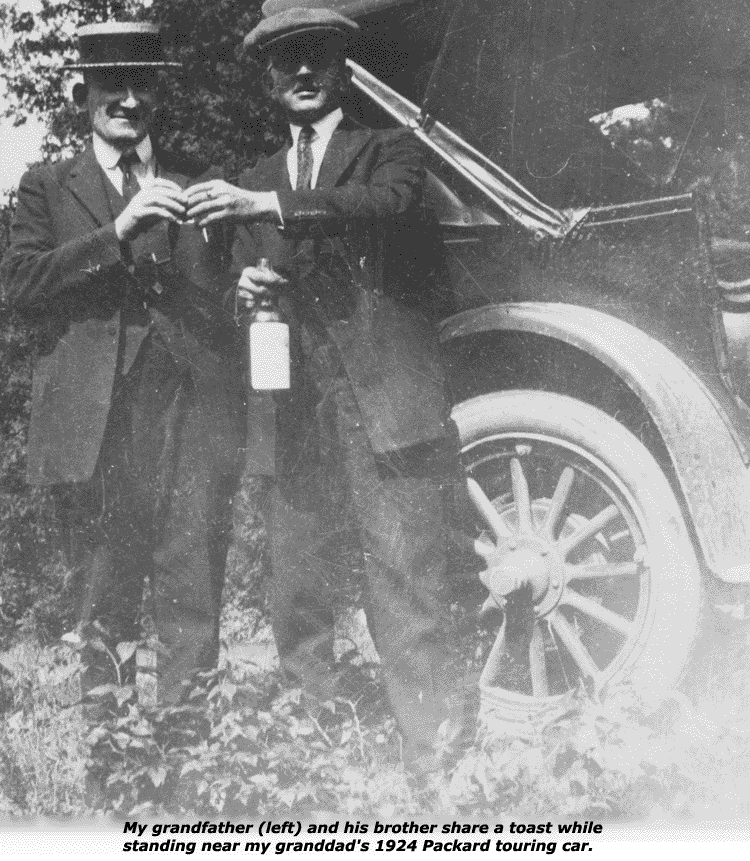 In 1930 - the year after the stock market crash, Packard managed to sell 35,443 cars. Cadillac sold 17,117 vehicles, LaSalle - 14,986 and Cord - 1,700.
The depression of the 1930s, which truly didn't end until the pre-war military build-up of 1940, changed the way wealthy Americans lived. Conspicuous consumption became muted. Household staffs were reduced - fewer gardeners, chauffeurs, maids and other servants. Cars were often piloted by owners themselves. The first three years of the Great Depression slashed the number of U.S. automakers almost in half.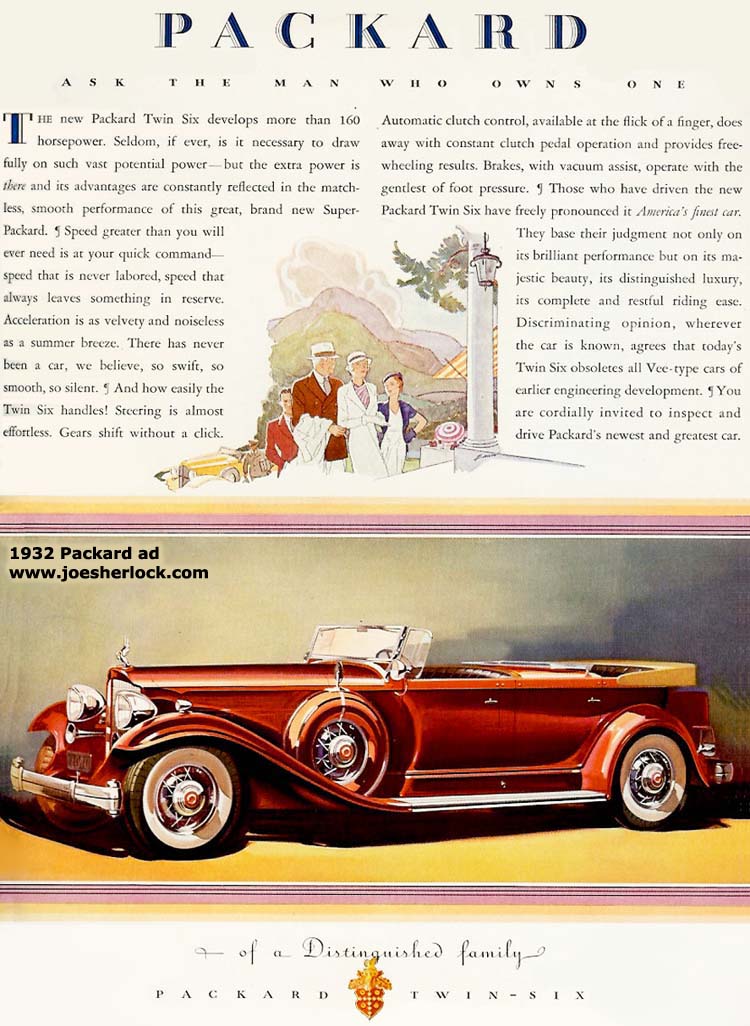 Many luxury cars perished during the Crash and subsequent Great Depression: Cord, Duesenberg, Franklin, Marmon, Pierce Arrow and others. The survivors lived on because they became less luxurious.
Packard Motor Car Co. remained an independent automaker and Packard was its only brand. Sales of its very luxurious vehicles dropped to 8,000 in 1934. In 1935, the firm introduced the lower-cost 120 models; sales jumped to almost 32,000 units. Packard introduced the Six, a 6-cylinder version of the 120, in 1937 and saw sales soar to over 122,000 cars that year. These lower-priced Packards looked very much like their large brothers.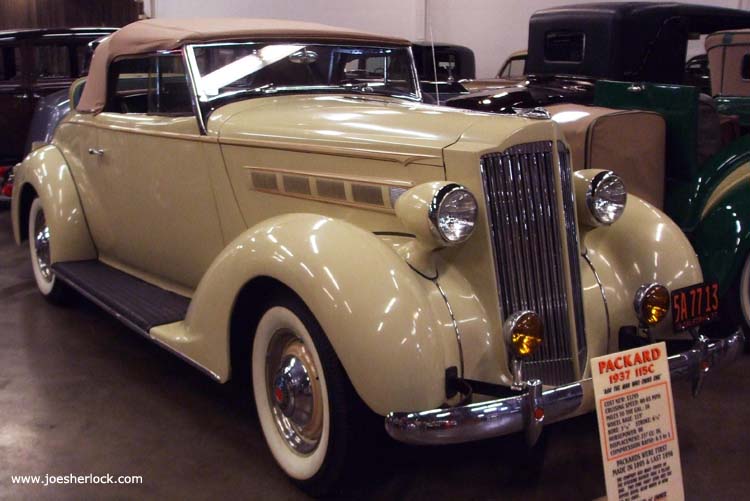 1937 Packard Six
Similar strategies were employed by competitors: Cadillac dealers also sold the near-luxury, almost-Cadillac LaSalle, while, beginning in 1936, Lincoln offered the mid-priced, mass-produced Zephyr to make up for fast-dwindling sales from its large, expensive K-Series automobiles.
A comparison of prewar sales from 1930 to 1941 shows that Packard more than held its own with its competitors:
Year

Packard
sales (units)

Cadillac/LaSalle
sales (units)

Lincoln
sales (units)

1930

20,633

22,559

3,212

1931

9,441

15,012

3,535

1932

5,941

8,084

3,647

1933

2,407

6,665

1,515

1934

8,000

13,014

2,418

1935

31,889

12,287

1,411

1936

61,027

25,884

16,509

1937

122,593

46,152

30,974

1938

56,168

24,843

19,527

1939

22,075

35,582

21,133

1940

98,000

37,176

22,046

1941

56,155

66,130

21,994
Then came World War II and the cessation of automobile production. Automakers shifted production to tanks, Jeeps, aircraft components and powerplants for airplanes and boats.
After the war, Cadillac introduced a new, sleek body for its 1948 models. Lincoln had all-new bodies for its '49 models introduced in April 1948. Packard didn't offer a new body style; it simply updated the prewar Clipper model in 1948, giving it a more bulbous look. These models were known as Bathtub Packards because they reminded people of upside-down bathtubs.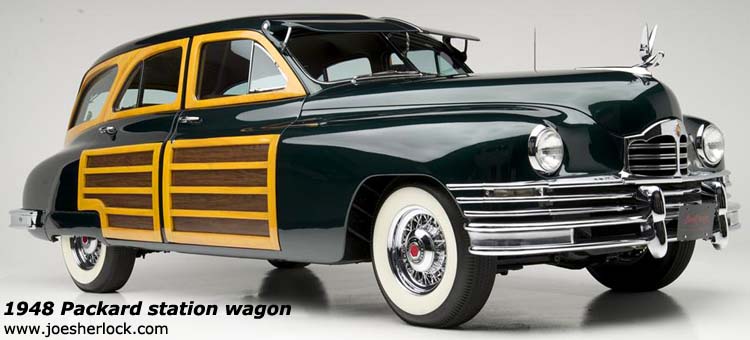 Writing in 'Mechanix Illustrated,' road test guru Tom McCahill referred to the newly designed Packard as "a goat" and "a dowager in a Queen Mary hat." Still, demand for any car was high in those days and Packard sold 92,000 vehicles for 1948 and 116,000 of its 1949 models. And the Fashion Academy of New York named the Bathtub Packard its Fashion Car of the Year. In 1951, Packard finally rebodied its line of cars - a pleasantly modern but undistinguished design.
One would expect that the lack of a modern powerplant combined with styling misfires would have sunk Packard. These shortcomings didn't seem to bother Packard's loyal cadre of aging customers in the early 1950s. What killed Packard was mismanagement and it caused a dramatic sales slide beginning in 1954.
Packard president James J. Nance, a former appliance man - described as having "a wildly-exaggerated notion of his skills as an automotive leader," made several critical mistakes. He decided to produce more components in-house. This led to production problems, which reduced the supply of finished vehicles to dealers. He rejected a merger with Nash, then a relatively healthy auto company, in favor of a merger with Studebaker, a disaster of a car firm. Studebaker was losing money, although Packard's management failed to discover, during its due diligence, that the financial disclosures presented by Studebaker were essentially fraudulent.
The 1954 acquisition of Studebaker and resultant cash problems forced Packard to delay the introduction of its all-new models for a year, leaving 1954 as a year of stale Packard offerings - compared with Cadillac, which sported an all-new body for 1954 and an even more-powerful V8 than before - 230 horsepower. That year, Packard's longer-wheelbase Cavalier model had a 185 horsepower motor. Entry-level Clipper models were powered by engines with as little as 150 hp.
After the last 1954 Packard rolled off the line, the company relocated to a new assembly plant, which caused production difficulties and raised quality issues. The big changes in design of the '55 Packard exacerbated problems. Dealers were becoming fed up with Packard and begun deserting the firm, especially when the all-new 1955 models were fraught with quality, reliability and supply problems. In early 1955, there were 4,000 Studebaker-Packard dealers; by early 1956 there were only 3,000 remaining.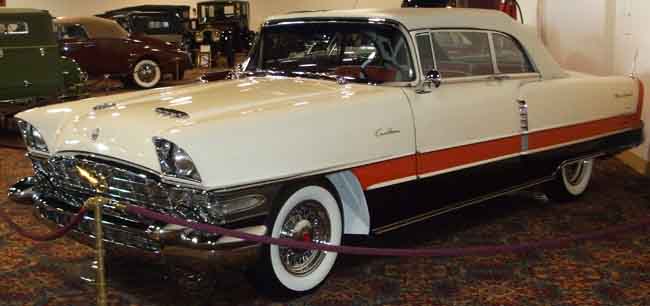 1956 Packard Caribbean convertible
In July 1956, desperate for cash, Studebaker-Packard was effectively taken over by aircraft manufacturer Curtis-Wright. Nance left Studebaker Packard in 1956 when the company was on the verge of insolvency and, ironically, was soon named vice-president of Ford's new division in charge of producing Edsels.
The planned 1957 Packard models were scrapped, replaced by a smaller Studebaker-based Clipper model:
When former Packard dealers were shown previews of the '57 Packardbakers (as detractors called them), many ripped up their franchise contracts in disgust. Customers weren't impressed, either. In two model years, fewer than 6,800 Packardbakers found buyers. The last Packard rolled off the line on July 13, 1958 - a '58 model carrying the 1957 Studebaker body with an ungainly facelift.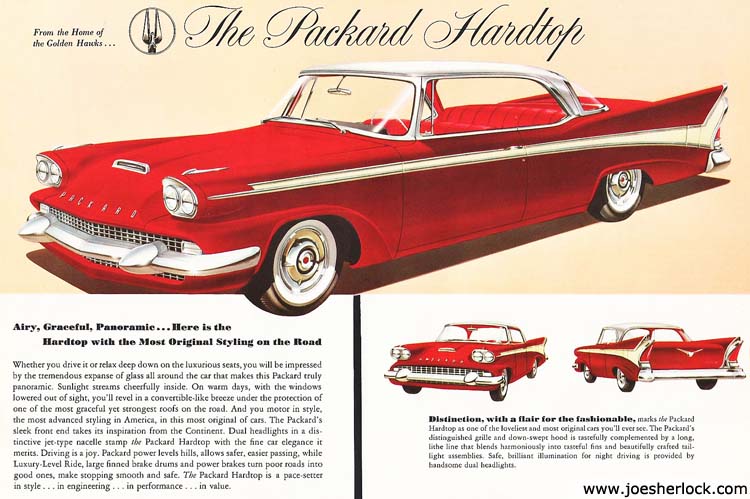 Production of 1958 models was stopped on July 13, 1958 and no more Packards were ever made. Sales history clearly illustrates Packard's rapid decline:
Year

Packard
sales (units)

1951

100,312

1952

62,921

1953

89,720

1954

30,965

1955

55,517

1956

28,799

1957

4,089

1958

2,622
Of the 1,600,000 Packards produced, 48% were made during the post-war years, which says a lot about the revival of the luxury car market following the war's end. And the loyalty of the Men Who Owned One. (posted 3/3/15, permalink)
---
Prewar Woody: Neo is offering a 1:43 scale Neo model of a 1941 Packard One-Ten Deluxe woody station wagon finished in metallic green. I received one as a recent Christmas gift.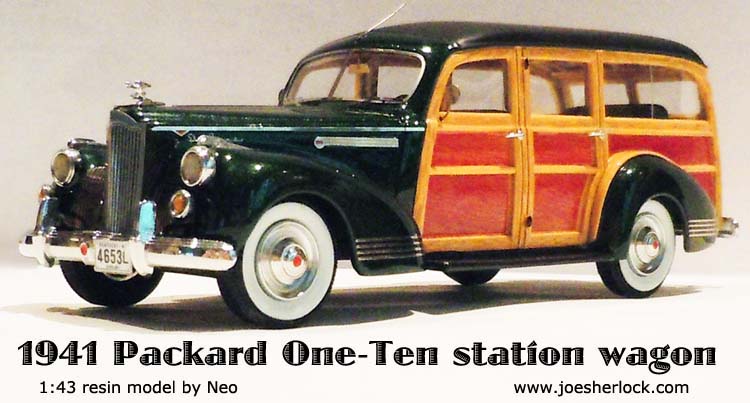 In 1941, less than 140 One-Ten mahogany and ash woody wagons were built. These entry-level Packard models were powered by a 100 horsepower, six-cylinder flathead engine. In 1941, you could buy a brand-new, full-size example for $1,236.
Packard's wood bodies were built by Hercules in Evansville, Indiana. From the cowl forward, the car was all steel, but ... (more >>>)
---
1940 Packard Darrin - Driving In Style: The first Packard automobile was produced in 1899. Packard quickly became the most well-known of the premium brands. The marque developed a following among wealthy purchasers both in the United States and abroad. In the 1920s, Packard exported more cars than any other in its price class. By the end of the 1920s, Packard was outselling every other luxury car in the world. During the mid to late 1930s, Packard outsold Cadillac by 2 to 1.
Packard cars were elegant and handsome, whether factory-bodied or custom-bodied by coachbuilders. But, one of the best-looking Packards of all time was the Packard Darrin, a semi-custom created by Howard A. 'Dutch' Darrin.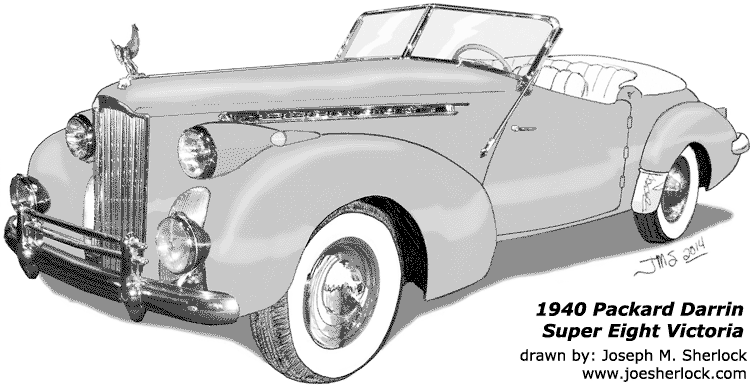 Dutch, the man behind the 1937-1942 Packard Darrin, left an indelible imprint on the brand. He spent most of the 1920s and '30s building custom bodies for the cream of European society, operating from his shop in Paris. In 1937, he relocated to southern California to make semi-custom vehicles for Hollywood's elite, including Clark Gable, Constance Bennett, Carole Lombard, Dick Powell, Rosalind Russell, Preston Foster, Chester Morris, Al Jolson and others ... (more >>>)
---
Birthday Packard: Over the weekend we celebrated my daughter's 44th birthday. She is a fan of Packard automobiles, so I presented her with a 1:24 scale diecast model of a 1953 Caribbean.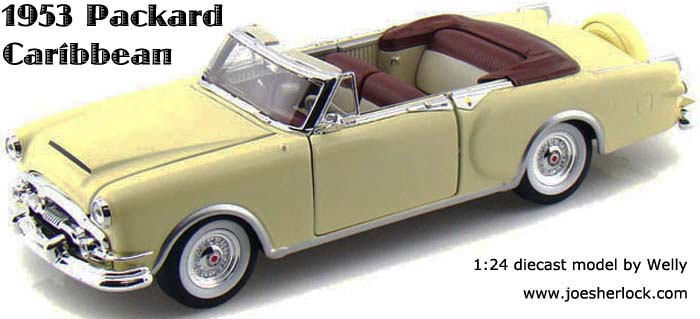 This pricey top-of-the-line offering was Packard's 'halo' model; much of its styling was derived from the Packard Pan American show car of 1952. Offered only as a convertible, 750 Caribbeans were built for the '53 model year. Priced at $5,210, the Caribbean carried quite a premium over the regular Packard convertible ($3,486), although it was far less costly than ... (more >>>)
---
Model Mania: For my daughter's 41st birthday this month, I gave her a 1:43 scale model of a 1934 Packard Le Baron V12 boat tail roadster. (She's quite a Packard enthusiast.)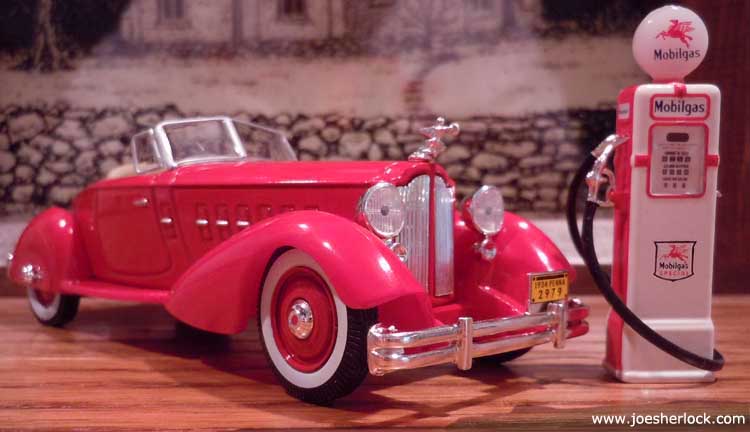 The model is manufactured by Ixo, but this one was part of a limited edition in red for Edison Giocattoli, a leading Italian ... (more >>>)
---
Black Bess Redux: Every time I read something about the over-hyped Chevrolet Volt plug-in hybrid, I am reminded of Packard's Black Bess.
In the desperate days of the mid-1950s, Packard did a bit of promising and hyping too. The disastrous match up with Studebaker had left the company woefully short of funds.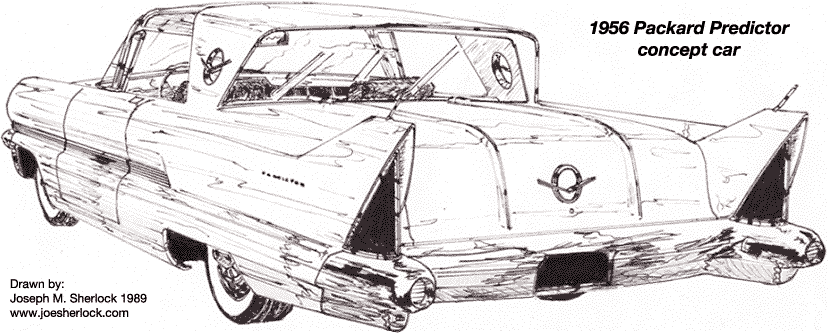 The proposed 1957 Packard redesign was to fix all that. It was inspired by the styling of the ... (more >>>)
---
Special Gift: Over the weekend, we celebrated our daughter's 38th birthday. I gave her a car - a 1:18 scale model of her favorite classic marque, Packard. It was a candy apple red 1953 Caribbean model with wire wheels and wide whitewall tires.

The Caribbean was a limited production convertible, initially based on Packard's 1952 Pan American showcar designed by Richard Arbib and built by Henney Company of Freeport, Illinois - long-time supplier of professional-car bodies (hearses, ambulances) for Packard.
The Caribbean's interior was luxurious and leathery. Power was supplied by Packard's 327-cubic-inch, 180 horsepower straight eight. The Caribbean was priced at ... (more >>>)
---
Who Says I'm Not A Good Dad? For my daughter's 36th birthday, I gave her a Packard, her favorite marque: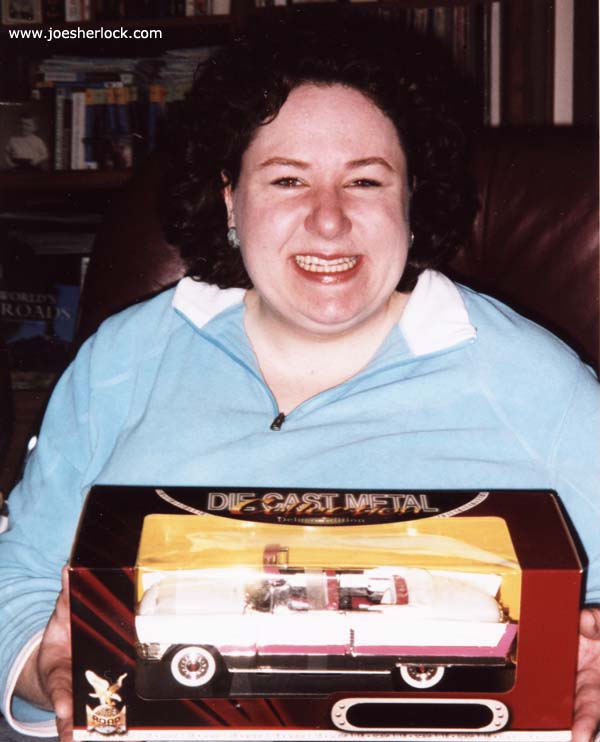 It's a 1:18 scale diecast 1955 Packard Caribbean made ... (more >>>)
---
Other Pages Of Interest
| blog: 'The View Through The Windshield' |
| greatest hits: index of essays & articles | blog archives | '39 Plymouth |
| model train layout | about me | about the blog | e-mail |
copyright 2006-15 - Joseph M. Sherlock - All applicable rights reserved
---
Disclaimer
The facts presented in this blog are based on my best guesses and my substantially faulty geezer memory. The opinions expressed herein are strictly those of the author and are protected by the U.S. Constitution. Probably.
Spelling, punctuation and syntax errors are cheerfully repaired when I find them; grudgingly fixed when you do.
If I have slandered any brands of automobiles, either expressly or inadvertently, they're most likely crap cars and deserve it. Automobile manufacturers should be aware that they always have the option of trying to change my mind by providing me with vehicles to test drive.
If I have slandered any people or corporations in this blog, either expressly or inadvertently, they should buy me strong drinks (and an expensive meal) and try to prove to me that they're not the jerks I've portrayed them to be. If you're buying, I'm willing to listen.
Don't be shy - try a bribe. It might help.
---
---