---

---
Jaguar Automobiles
Book Review: 'Jaguar Century: 100 Years of Automotive Excellence' by Giles Chapman
Jaguar is one of the world's iconic brands and is still sold worldwide. Unlike Triumph, MG and other British sports cars of yore, it still exists and produces sports cars - the Jaguar F-Type.
Since its launch as a separate marque, Jaguar has always offered sporting cars. Yes, saloons were produced for gentlemen who required extra doors or wealthy, portly lads who couldn't fit in a sports car, but from the 1930s onward, Jaguar's flagship was always a sports car. When the Jaguar XK120 burst on the automotive scene at the 1948 London Motor Show, the British sports car stunned the public. Its swoopy lines were quite a contrast with other British two-seaters - as well as older Jags - and made all of them look stodgy and ancient by comparison.
The XK120 became a big hit in the U.S., after the British government reduced ... (more >>>)
---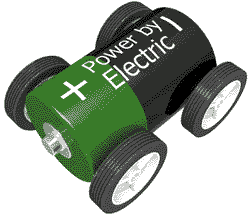 Doesn't Jaguar Make Another New Turnaround Plan Every Year? As part of an aggressive turnaround plan, Jaguar has now committed to making its entire product line electric by 2025, while its Land Rover stablemate will follow. The first battery-electric Land Rover will debut as a 2024 model, to be followed by five more in rapid fire within two years.
Jaguar Land Rover CEO Thierry Bolloré "admitted the company was likely to sacrifice volume for profit on the journey to a zero-emission target of 2039 for the two premium brands, and zero tailpipe emissions by 2036." JLR is also cutting 2,000 salaried workers worldwide from its payroll in an attempt to reduce costs.
Jaguar sold only 21,786 vehicles in the U.S. last year, a decline of 30% from 2019. In 1999, Jaguar sold 35,039 cars. At the time, only three modes were offered: the large XJ sedan, the smaller S-Type sedan and the XK sports/grand touring coupe and convertible. Today, Jaguar offers more models but garners significantly lower sales.
Jaguar Land Rover's global vehicle sales fell 24% to 425,974 last year. Of those sales, 323,480 were Land Rovers, down 18%, and 102,494 were Jaguar models, down 37%.
In related news, the planned all-electric Jaguar XJ large sedan programs has been scrapped, despite the fact that near-production prototypes have been spotted testing on public roads.
The 21st Century question remains unresolved - what is a Jaguar anyway? I'm not sure anyone in the company knows the answer. But I don't think the answer should be 'just another electrified car'. (posted 3/1/21, permalink)
---
Book Review: 'Jaguar From The Shop Floor: Foleshill Road and Browns Lane 1949 to 1978' by Brian James Martin
This is Mr. Martin's memoir of his time as a Jaguar employee. He began working there in 1949, during the early days of the XK120 sports car and left for good in 1978, after the execrable British Leyland took over the firm and the XJS touring car had been introduced as a replacement for the iconic E-Type sports car (much to the chagrin of sports car types). Even after leaving, Brian has stayed connected through his active membership in several Jaguar clubs.
Martin's stories provide a glimpse of the difficult overall conditions ... (more >>>)
---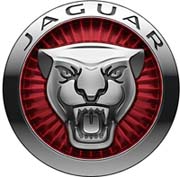 It's Hard To Argue With Success: Since it went on sale in May, the Jaguar F-Pace SUV has already effectively doubled Jaguar's monthly volume. My problem with it is that I always felt that a Range-Rover is a Jaguar SUV. But that's just me.
Nevertheless, Dan Neil reviewed the F-Pace, which costs between $41,000 and $70,000 depending on model and options. He noted sadly, "Inside, the cabin trim feels less fine than previous Jag offerings, as the cost of materials is ever so gently dialed down to mass-class."
"All for a price that would make dear old Sir William Lyons (the founder of Jag-U-arrr) plotz. Last year, Jaguar announced a major reset on its prices - between -4 and -8%, depending on the model - with a focus on lowering the brand's price of entry, as well as upping standard content, and fattening warranties. In other words, they totally went Hyundai/Kia. Everything but balloons for the kiddies."
It seems like every luxury automaker is going downmarket these days - except Rolls Royce and Porsche. But Jag's sales are soaring and, I guess, that's what's important - in the short term anyway.
Dan concluded, "If ever there was a fork in the road where management might have chosen to keep Jaguar a more rarefied, boutique brand, the F-Pace drives by it at 1,000 mph. My sources tell me Tata management is aware of the hazard in turning Jag into a volume player. Sales volume has its own essence for luxury brands since it is correlated with rarity and therefore an owner's sense of exclusivity. More Jaguars on the road equals more sightings and diminished occasion.
Michelangelo's first David was art; the second was a lawn ornament." (posted 8/26/16, permalink)
---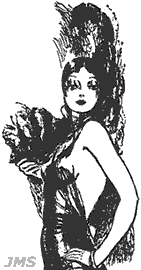 Of Cars And Mistresses: Dan Neil used the inevitable and predictable sports cars/mistresses analogy as he tested the Jaguar F-Type R coupe.
He began, "The 911 is the sports car you marry, the sports car you drive to church, the sports car that bears your children. A Porsche 911 is a car that you will let sit in your garage undriven for days at a time, for years on end, drinking the full draught of depreciation, because you just can't … let go. History. Motorsports glory. Flawless performance. It's all there."
Then appeared the Jaguar F-Type R Coupe, "our cool six-figure test car ... a whole different proposition. L'affaire, if you will. However you see yourself, whatever the color of the sky in your world, the R Coupe has to be a temporary thing in your life - a phase, your wife calls it - because the car is so frank and so candidly on-the-make that even you, would-be man whore, cannot bear the attention for long."
"Driving around Raleigh, NC, I did feel distinctly like a one-man heterosexual pride parade. ... Establishing dominance? I'm afraid so. There's obviously a degree of leg humping in the purchase of a 550-hp British sports car that sounds like a grumpy Mount Vesuvius."
He posited that the Porsche 911 is more like a dependable wife: "Let's be reasonable. The one thing about the Porsche is that you can pull one off the dealer's lot, take it right to the track and know you can lap it until the tires give out. The R Coupe doesn't inspire that kind of confidence."
"The elephant in the garage is the Chevrolet Corvette Stingray, another desperately fast, reclining nude with tailpipe histrionics. The Z51 3LT Corvette - dry-sump lubrication, electronic limited-slip differential, cooling circuits for the differential and transmission - is nicely track-hardened and costs about $30,000 less than the R Coupe. If one's relationship with a 911 has the high solemnity of Lutheran matrimony, the 'Vette is a hookup in Ibiza."
Conclusion: "So go ahead, have your fling with your British chippy or even your complaisant Yank. The 911 will still love you when you come back."

This is all very interesting in that TTAC has reported that Jaguar is selling lots of those swoopy, slutty F-Types but not much else. U.S. sales of the big XJ sedan "are down 16% through the first seven months of 2014 to just 2,627 units." 42% of Jaguar's U.S. sales come from the F-Type sports car - a situation reminiscent of Jaguar in the 1950s and '60s.
Speaking of the '50s and '60, at the 2014 Monterey Week auto auctions, a lovely white 1958 Jaguar XK150 drop head coupe with period whitewalls and chrome wire wheels was auctioned for $100,000.
A maroon 1961 Jaguar XK150 fixed head coupe sold for $59,000. This late-production example was a multiple First Place Award winner in Jaguar Club North America Concours competition, with scores ranging from 99.93 to 99.96 out of 100 points. It had the same owner since 1980. The 1961 model was the last of the sporty 140/150 Jags and was replaced mid-year by the E-Type (aka XKE).
A gorgeous green 1961 E-Type fixed-head coupe crossed the auction block at $95,000.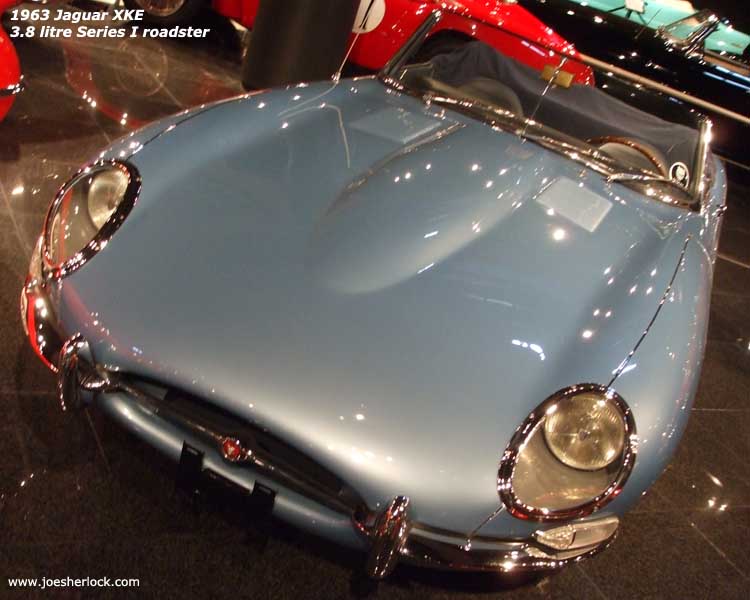 Older Jags are masterpieces of style. I think everyone should have a Jaguar at least once in their lives. (posted 8/19/14, permalink)
---
Vintage Stunner: Since its founding in the 1920s, Jaguar has always offered sporting cars. Yes, saloons were produced for gentlemen who required extra doors or wealthy, portly lads who couldn't fit in a sports car, but the Jag flagship was always a sports car.
When the Jaguar XK 120 burst on the automotive scene at the 1948 London Motor Show, the British sports car stunned the public. Its swoopy lines were quite a contrast with other British two-seaters - as well as older Jags - and made all of them look stodgy and ancient by comparison.
The XK became a big hit in the U.S.; in fact, almost all early XKs were exported to North America. It became the car of movie stars, wealthy enthusiasts and sporting, trust-fund cads.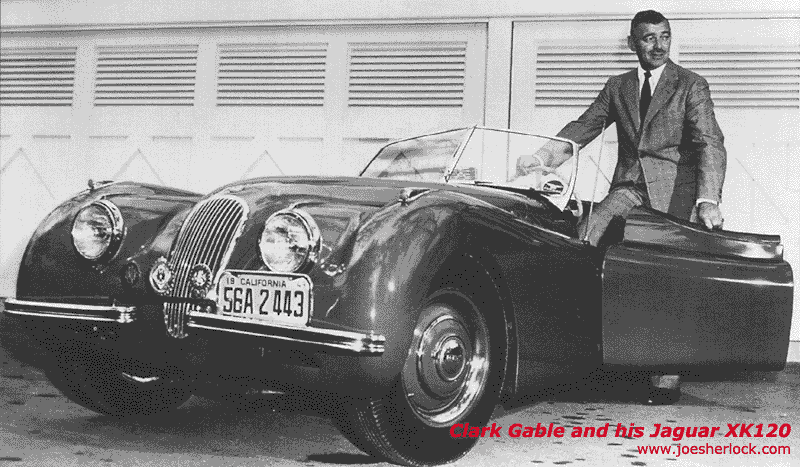 ---
Uninspiring: Since its founding in the 1920s, Jaguar has always offered sporting cars. Yes, saloons were produced for gentlemen who required extra doors or wealthy, portly lads who couldn't fit in a sports car, but the Jag flagship was always a sports car.
Jaguar gained fame and fortune by producing a series of eye-catching sports marchines, such as the XK 120 of 1949 - later evolving into XK 140 and XK 150. In 1961 the E-Type (aka - XKE) was introduced and it was a real head-turner.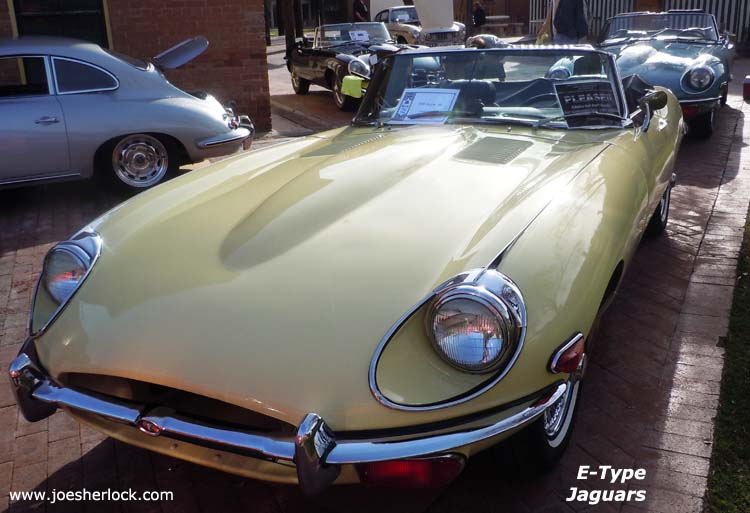 Sadly, the next sports model, the 1975 XJS, lacked the dramatic styling of its predecessors and didn't even look particularly British. It's wide, generic lines could have easily been designed in Detroit. This style shortcoming was finally remedied with the introduction of the XK8 in 1997 and its 2005 successor, the XK. These cars recalled the sleek lines of the E-Type although they were not quite as lean.
The latest Jaguar sports car, the F-Type, was revealed at the 2012 Paris Auto Show and will hit American streets shortly. Pricing starts at $70K but the supercharged model with options can easily top $100,000.
Unfortunately, the F-Type looks like something from the shores of Japan. Squint and you'll see kinship with the Subaru BRZ. Or some 10 year-old Honda concept. Neither the interior nor the exterior display any 'Britishness'. Odd, because we know that's possible: Land Rover, Mini, Bentley and Rolls Royce have all managed to successfully blend modern with English tradition.
Peter De Lorenzo of AutoExtremist wrote that, while the F-Type design "is competent, it's certainly not the design "reach" that I expected from a new sports car from Jaguar. In many ways it's too predictable and too grounded in the contemporary idiom, and it doesn't say "OMG, did you see that new Jag?" like it needed to. When you only get one shot at it I expected to be wowed, but the new F-Type is merely okay.
The bad news for the F-Type is that it will make a splash on the scene and be an afterthought within a year. It's just not memorable. And that's really unfortunate."
Amen. Jaguar should have built the Lyonheart. (posted 5/27/13, permalink)
---
Jag Sighting: A 2012 Jaguar XJ was on display on El Paseo Drive in Palm Desert showing a sticker price of $91,575.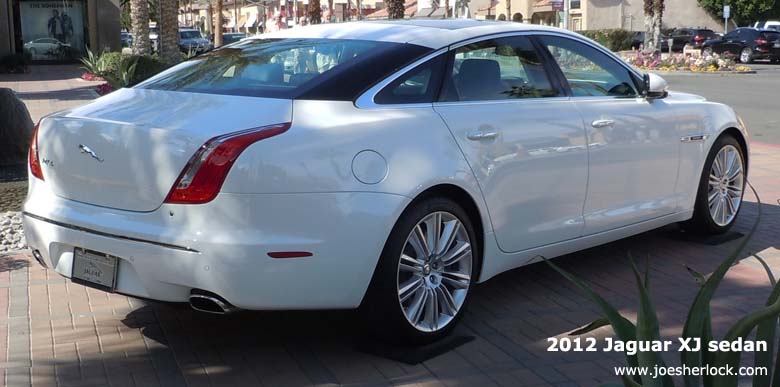 I continue to be unimpressed with the styling of this car, especially the otiose black-painted rear sail panel. It is supposed to mimic wraparound pillarless glass but fails miserably.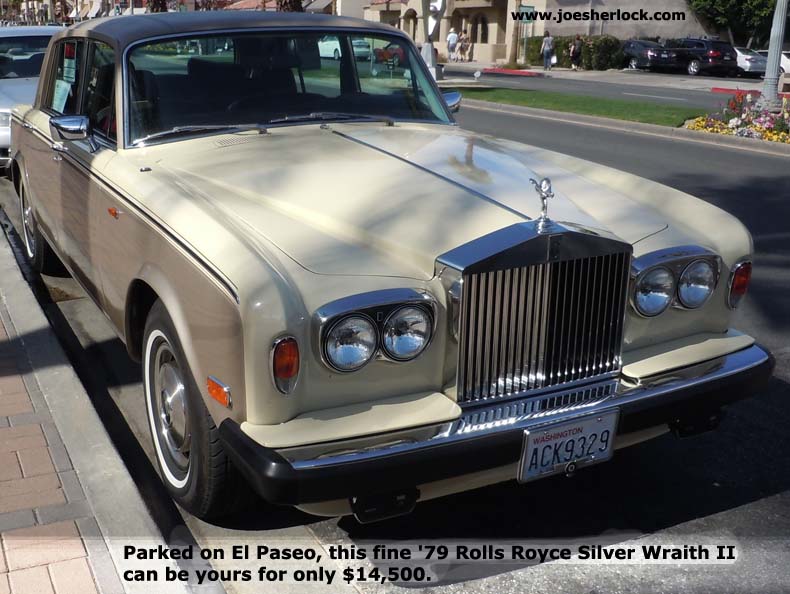 A block away, a very nice - and better-looking - 1979 Rolls Royce Silver Wraith II had a for sale sign in the window. It was a relative bargain at $14,500. (posted 2/24/12, permalink)
---
Jaguar Final Thoughts: It's now been over two months since I traded in my Jaguar for a new Lexus LS460. Enough time has passed that I have sorted out my thoughts and can write objectively about it.
I purchased my 1996 Carnival Red Vanden Plas as a Select Edition with extended factory warranty in June 1998. The car had 34,000 miles on it. I saved about $30,000 over the cost of a new model, letting someone else take the big depreciation hit. When I sold it, the odometer read just over 101,000 miles.

I always thought my Jag was a handsome car. I got compliments on it from friends, clients, colleagues and even strangers. The styling, while not quite timeless, aged gracefully and my Jaguar was relatively trouble-free. It got even more so after I cut all ties with the troublesome Portland Jaguar dealer, Monte Shelton Motor Co., and began using The Jag Shop in Portland - an independent repair establishment - for routine service. (Good folks - I recommend them highly.)
The Jaguar was a joy to drive, especially when the weather was nice. It felt tight, handled very competently and had a ride as good as any luxury car I'd previously owned. In the rain - and we get a lot - it was a bit less fun. It did not have traction control or stability control, so one had to be careful on wet roads. And the single windshield wiper had one intermittent speed - a setting which was maddeningly incorrect for Northwest drizzle. And mine didn't have the optional heated seats, which made wintertime commuting less pleasant.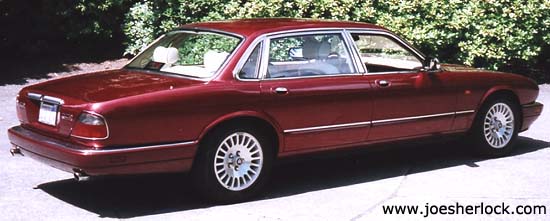 While I had a good experience with my Jaguar, I decided against buying another one. Aside from the dealer problem, the offerings - including the new XF - didn't excite me. The current XJ sedan looked far less impressive in person than in photos - tall and ungainly compared with mine. The lines were too Ford-ish with not enough Jaguar DNA. The interior was generic-luxury and, except for the J-shifter, it could have passed for a Lexus or Cadillac. Nice enough car, perhaps, but not good enough to be Jaguar's flagship. Older Jags do have a certain elegance. The new ones have, sadly, been decontented - less wood, far less fine leather touches, no leaper on the hood.
When I first revealed that I was going to replace my Jag with Something Else, several people wailed, "How can you?! It's such a cool car." Unfortunately, none of them were interested in putting their money where their mouths were and actually buying the car. I even ran ads in the local Jag Club publication. Zero interest. So I traded the old Jag for a new car.
In my life, there are three cars which I remember with a particular fondness. All were good-looking (to my eyes anyway) and were symbolic of something: my '63 Corvette Sting Ray (my first post-college purchase, a sign of getting an actual, decently-sized full-time paycheck), my '84 Lincoln Mark VII (my first luxury car and a symbol of my business' growing success) and the '96 Jaguar. My daughter once said, "I always knew you'd get a Jaguar someday. You've admired them for as long as I can remember." I guess the Jaguar was also a symbol of sorts at the time. A sort-of pinnacle.
In summary, I enjoyed my ownership of the Jag and have no regrets whatsoever about buying it and keeping it for as long as I did.
I think everyone should have a Jaguar at least once in their lives. (posted 2/29/08, permalink)
---
Big Cat Reality Check: Here's what AutoExtremist wrote recently about Jaguar: "Prime target on the hit list is Jaguar, the once-heroic British brand that had the misfortune of falling into the wrong hands, in this case the stumbling, bumbling and flat-out incompetent managers assigned by Ford to "right" the company, but who instead damn near ran it right into the ground with a series of missteps, ill-conceived strategies and rampant cluelessness. ... a wildly attractive brand ripe for the picking when Ford acquired it in 1989 for $2.5 billion. Who knew back then that the initial purchase agreement would be the high point of the association?"
In my judgment, this is an unfair statement, made without a proper nod to history. The fact is, Jaguar was a profitable entity producing reasonably reliable vehicles until it was acquired by British Leyland in 1968. BL's management destroyed Jaguar's quality and brand image so badly that, by 1980, Jaguar only produced 14,000 cars. Ford bought Jaguar in late 1989 and immediately began taking steps to save it.
A source in the auto business told me that - following the acquisition - Ford was appalled at the poor quality of vendor components supplied to Jaguar, especially electrical ones. Initiating frank discussions with suppliers, Ford got the equally frank reply that crap was supplied because Jaguar was a crappy customer and very slow in payment. Ford traded prompt payment and other 'relationship' changes in exchange for improved component quality. Jaguar quality and reliability began to markedly improve.
Ford moved to replace the ancient (1976-era) and non-Jag-looking XJS with a more stylish design, the XK8, with sleek lines reminiscent of the legendary E-Type. FoMoCo also put a 'face' back on the XJ sedan, dumping the generic rectangular headlights and blacked-out taillights in favor of a more traditional look. Ford also oversaw and funded development of a modern V-8 to replace the long-in-the-tooth six and 12-cylinder engine offerings.
By the end of the 20th Century, Ford had a worthy Jaguar lineup - a swoopy touring car (XK8), a luxury sedan (XJ8) and a smaller sports sedan (S-Type) which recalled the old 3.8S of the 40-plus years ago. And Jaguar was making money. Then came the dotcom bust, the fall of the House of Jac and 9/11. Followed by a weakening dollar - a big deal because the U.S. is Jaguar's largest market. All of these things had a profoundly negative effect on Jaguar's fortunes.
Jac Nasser's big blunder was the X-Type but, to be fair, other luxury car manufacturers were dipping their corporate toes into the entry-level luxury market at the same time. The problem was that the little X looked too much like the big XJ in style and was too much like its Ford Mondeo brother in many other ways. By that time, FoMoCo had so many other problems (Lincoln, Mercury, Ford Explorer rollovers, product recalls, management turmoil, cash flow, etc.) that it lacked the energy and money to properly address Jaguar's problems.
In 1989, Ford saved Jaguar from the brink.
The question now is - who will save Ford from the brink? (posted 8/16/06)
---
Kitty Losses: Jaguar took a 534 million-pound ($1.02 billion) charge to cover a writedown on the company's investments after losing 601.1 million pounds ($1.148 billion) in 2003, double the previous year. Worldwide, Jaguar sells about 120,000 vehicles per year. So, just to break even, the price of each vehicle would have to be increased by almost $10,000! And, to cover a decent profit and the losses from the drop in the value of the dollar, a price increase of $15,000 per vehicle would be needed. Which would price Jaguar completely out of the market.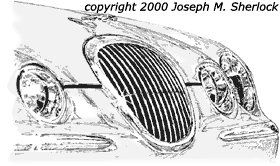 Justauto.com's Dave Leggett has written: "The big question for Jaguar is this: how much of its losses are down to an excessive cost base (basically too many assembly plants), weak dollar against sterling (certainly a factor) or just plain inferior product lines/wrong pricing versus strong competition – especially in the US market?"
Jaguar will continue to lose money until 2007. One of the problems is the dollar's decline. By late 2004 the British pound had reached $1.86. When we vacationed in the UK in 2001, it was less than $1.40. Jaguar prices haven't changed much since then, so it's selling cars to Americans at a 25% discount. (posted 11/9/04)
But It's Not Just The Money: Jim Burt wrote in The Car Connection: "Jaguar has well-documented problems - an X-Type that is not seen as a legitimate Jaguar; British manufacturing costs and quality; and an S-Type whose pedigree is only slightly less suspect than the X-Type's and of questionable design taste. Advertising can be added to that list of problems. ... At the heart of the Jag problem is, "What is a Jaguar in the 21st Century?" and "Why should anyone aspire to own a Jaguar in a crowded field of worthy and better put together vehicles from BMW, Mercedes, Acura, Lexus, and Infiniti?"" (posted 11/17/04)
---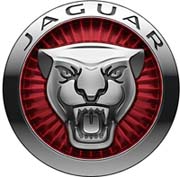 Jaguar Undefined: In October 2004, AutoWeek concurred with Burt in an October, 2004 article: "Fifteen years after buying Jaguar Cars Ltd., Ford Motor Co. is still struggling with a simple question: What is a Jaguar? The automaker is stuck between Jaguar opulence and Ford bean counting. Jaguar's XJ flagship has a cutting-edge platform but a built-to-price interior. And the X-Type is a mass-market sedan gussied up in luxury garb."
Eric Noble, president of the Car Lab consultancy in Orange, Calif., says Jaguar "blew it" by giving "abominable" interiors to a sedan that goes for $61,495, including freight. "The interiors just reek of Ford," Noble says. "How is that part of the Jaguar heritage? The XJ is a fantastic platform. That Ford bean counters are unwilling to spend another $250 on piece costs for the interior is a crime. They aren't willing to admit the problem, much less fix it."
My take - if, after 15 years of ownership, Ford still can't answer the What-is-Jaguar question, then the brand is doomed to suffer the same mediocre fate as the present Mercury and Lincoln offerings. Which is not good. (posted 11/17/04)
---
Telling Symptoms: In September 2004, Jaguar announced that it is pulling out of Formula One racing at the end of this season after just two top-three finishes since joining the circuit in 2000. A Jaguar spokesman said, "... it was our collective view that it is time for Jaguar cars to focus 100 percent on our core business." Yeah ... selling cars. And making good ones. And making money.
Jaguar has been making cars in Coventry since 1928. Ford Motor Co. announced that it is planning to close that plant (where the XJ sedan and XK sports car are made) at a cost of more 1,100 jobs in the face of falling sales and plant overcapacity.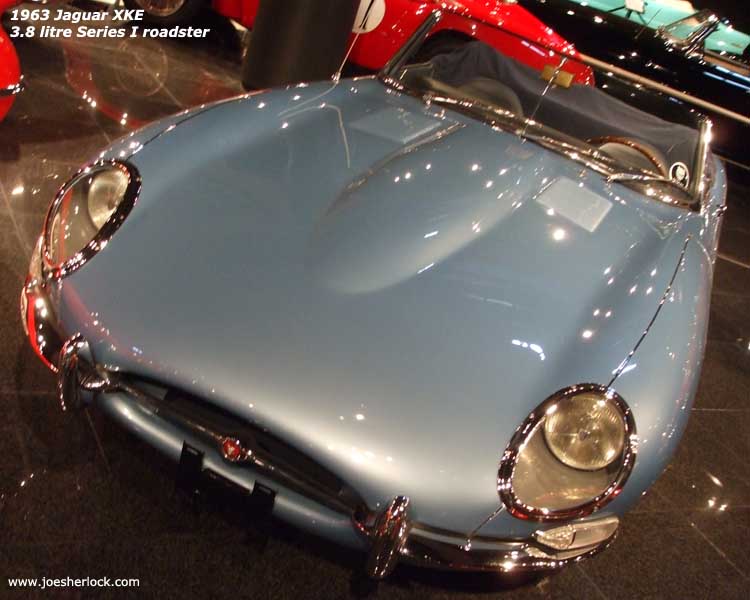 It's a shame. Jaguar has a great heritage but even The Faithful are dismayed. A Jaguar enthusiast rolled up at the firm's Coventry plant last week in a black E-Type with the words "RIP - JAG" stuck to the hood.
The November, 2004 Consumer Reports survey placed the Jaguar X-Type and S-Type sedans in the "least reliable" column. Jaguar had a whopping 38.3% drop in August 2004 sales. The all-new XJ flagship sedan is off by 46.8 percent. I guess people don't like the new design. Or maybe it's the recent devastating report on AutoWeek's long-term test XJ - reliability and quality problems combined with bad dealer experiences. And when AutoWeek finished their one-year test, they found that the resale value of the XJ was about half the original purchase price. Ouch!
Automobile magazine also reported problems with their Jaguar XJ in the April 2004 issue. Jamie Kitman - a very knowledgeable writer who has appeared in other car buff mags - pens a column, 'Noise, Vibration and Harshness.' April's is titled 'Crapulent Luxury' and tells the tale of making an uneventful drive in an economy Mitsubishi from New York to Detroit in order to pick up a luxurious 2004 Jaguar XJ8 sedan. Then things got eventful. Warning lights flashed for no reason. After a tire blowout on the road, Kitman couldn't change the tire because the factory wrench stripped three of the "cheap, soft and unremovable aluminum glamorizing covers on the lug nuts." The $66,000 Jaguar was hauled away on a flatbed, with an $800 alloy wheel ruined and no replacement in-stock.
Kitman's article arrived (via one of my car buddies) in the mail along with a separate package from Jaguar USA, urging me to buy a new 2004 XJ8. Dripping with unplanned irony, the package contained an 80-page special report on the technically sophisticated beast, prepared by - guess who? - the staff of Automobile.
After reading Kitman's column about the horrors of the 2004 "advanced" Jaguar, I'm definitely keeping my aging but reliable 1996 XJ6 Vanden Plas. It has never left me stranded. My straight-six Jag seems every bit as fast as a V-8 Jaguar sedan I test drove. When my Jag reaches 100,000 miles in a few years, I may get the front-end repainted (to eliminate many years of stone chip accumulation) but, at this point, I have no interest in replacing this fine-looking, trustworthy machine with the kind of techno-nightmare described by Kitman.
---
Looks Are Everything: I have closely examined a 2004 Jaguar XJ sedan. It looked far less impressive in person than in photos - tall and ungainly compared with its predecessor - parked nearby. The lines were too Ford-ish with not enough Jaguar DNA. The interior was generic-luxury and, except for the J-shifter, it could have passed for a Lexus or Cadillac. Nice car but not good enough to be Jaguar's flagship.
The Jaguar S-Type is a unique, eye-catching design but something about the proportions is 'off'. And the grille needs to be bolder and better defined. I once saw a white S-Type coming toward me - all I could see was a shiny oval surrounded by white. It reminded me of a urinal. The old Jaguar grilles had relatively thick-walled chromed vertical ribs which were visible from far away. From a hundred feet away, the new S-Type has much thinner ribs which visually disappear.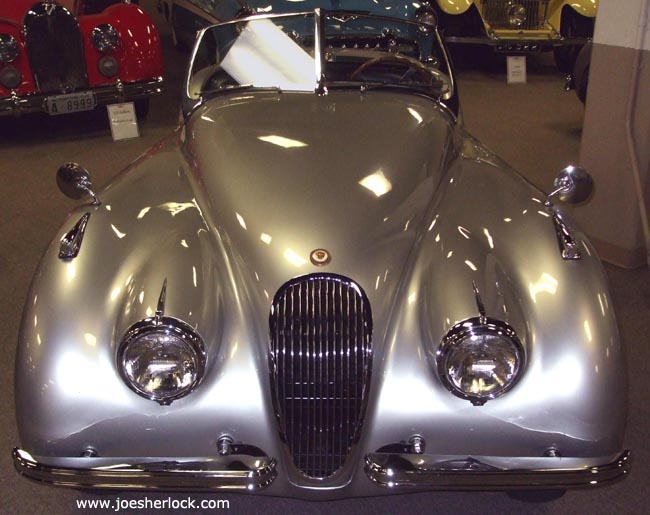 The old XK 120 and 140 oval and rib grilles (from the 1950s) were one-piece die casting with thicker ribs and was probably cheaper to produce than today's multi-piece assemblies. Too bad they don't go back to the classic design and construction. (posted 9/20/04)
---
Fixing a Broken Kitty: If I were running Jaguar, I'd make the following changes:
1. Stop importing the entry-level X-Type to the U.S. At $36,000, it's not really "entry-level" anyway. And it is cheapening the brand. If non-U.S. sales aren't enough to support the model, kill it off.

2. Do a mild restyle of the S-Type and move production to the Lincoln plant in Wixom, Michigan. The plant has been able to manufacture cars with pretty good quality in the past - something the British plants have not been able to accomplish. North American production would protect Jaguar from the winds of currency shifts. Build the S-Type alongside the Lincoln LS - they share the same platform anyway. Stretch the wheelbase to give the S-Type more interior room. Use Connolly hides and import the woodwork from England. Price Jaguar models at a $6,000 more than comparable LS models. This would reduce the selling price of the V-8 S-Type by about $7,000 - and improve sales remarkably. The "entry level" S-Type V-6 would sell for about $40,000.

3. Leave the XJ sedan and XK sports car production in the U.K. Establish a "crash programme" to improve quality in a drastic way. Add more luxury to the interior. If these changes require bumping the selling price of the cars a couple of grand, do so.

4. For every future model, Jaguar must use Lexus as the benchmark for quality.
I believe these four changes would result in a good-selling brand with a good reputation. And I believe that Jaguar would finally make a profit. Quit making 'problem' cars, cheapie cars, market-segmentation cars and line-extending cars. Make Jaguar the jewel of Ford Motor Company. It deserves nothing less. (posted 9/24/05)
---
Customer Service: Recently, I lost one of the decorative center caps from my Jaguar's alloy wheels. It's a two-piece heat-staked plastic assembly. An injection molded acrylic center has a silver face of a jaguar against a black background. It is attached to a 'chrome' ring which is, in reality, a chrome-plated ABS molding with snap tabs to secure the assembly to the alloy wheel.
I'm convinced that the tire store broke the snap tabs when removing it, but 85,000 miles of heat and weather takes its toll on the ABS plastic tabs.
I Googled to find a replacement and sent e-mails to eight possible suppliers. Four never responded. Two replied with "we don't have it." One wrongly stated that Jaguars only came with gold-toned cat's face emblems.
Coventry West, Inc. of Atlanta Georgia e-mailed "we have it in stock" and invited me to call their toll-free number. I did so and they shipped my order the same day. It arrived two days later; the new cap looks great and fits perfectly. Guess who I'll call the next time I need a Jaguar part? Thanks to Pete Bond and the Coventry West team.
I love the internet - it makes buying stuff - even relatively obscure items - a painless experience. (posted 9/20/04)
---
Other Pages Of Interest
---
Disclaimer
The facts presented on this website are based on my best guesses and my substantially faulty geezer memory. The opinions expressed herein are strictly those of the author and are protected by the Constitution. Probably.
Spelling, punctuation and syntax errors are cheerfully repaired when I find them; grudgingly fixed when you do.
If I have slandered any brands of automobiles, either expressly or inadvertently, they're most likely crap cars and deserve it. Automobile manufacturers should be aware that they always have the option of giving me free cars to try and change my mind.
If I have slandered any people or corporations, either expressly or inadvertently, they should buy me strong drinks (and an expensive meal) and try to prove to me that they're not the jerks I've portrayed them to be. If you're buying, I'm willing to listen.
Don't be shy - try a bribe. It might help.
---
copyright 2004-21 - Joseph M. Sherlock - All applicable rights reserved
---
---