Thursday August 6, 2020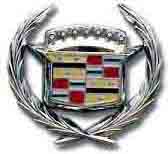 Something Cadillacy: I watched a Cadillac commercial last week. It showed all the models in motion. I thought, "Take the Cadillac crest off these vehicles and they could be anybody's brand." All of them looked generic to me.
On the other hand, the most Cadillac-looking of the 2020 offerings is the Genesis G90 sedan. It has a big, in-your-face grille which commands your attention if not your respect. It just needs a Caddy emblem on the grille and you'll fool most admirers.
Road & Track tested the Genesis and found it impressive. Mack Hogan of R&T wrote, "Regardless of whether you get the 3.3-liter V-6 or the 5.0-liter V-8, effortless torque is available everywhere. The 8-speed automatic slides through gears with no noticeable jerk or harshness, serving up quick downshifts for passing when necessary. Neither powertrain can keep up with what Mercedes, BMW, and Audi will sell you for $60,000 more, but hopefully you're not drag racing your 17-foot luxury barge anyway."
The G90 offers "a serene cabin, a great place to spend time. But that's always been true. The difference is, with its imposing looks and bold design choice, the G90 no longer feels like a cheap imitation. It feels like a statement piece, proof that the Genesis brand finally has found its footing."

Meet The New Boss … Same As The Old Boss: Jim Farley, who was responsible for the launch of the failed Scion brand and left Toyota for Ford Motor Co. in 2007, will replace hapless Jim Hackett as Ford's CEO effective October 1st. Ford is a company that has been on a downward ski slope since the day Alan Mulally retired. Take away the F-150 and FoMoCo's sales have been sinking like a mastadon in a tar pit.
Ford continues to struggle with a "turnaround" that has extended - with little progress - over three years.
At the press conference covering his promotion, Farley said that "the company is on the proper course, with no need to reverse the tech-driven direction taken under the outgoing Jim Hackett." Remember when Kevin Bacon's ... (more >>>)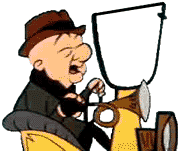 Old Iron: IHS Markit analyzed ownership data and revealed that the average car plying America's roadways is 11.9 years old.
Todd Campau, associate director of Aftermarket Solutions at IHS Markit, said that the COVID-19 pandemic has created the perfect storm to accelerate U.S. light vehicle average age in coming years. This should be a positive side effect for the aftermarket, as the majority of repairs for older vehicles come through the aftermarket channel." The average age of vehicles is about to rise.
We have three vehicles: our newest one is almost 13 years old, another is over 15 years old and the third is 81+ years old. And we have no plans to replace any of them.
New JLR Boss: Jaguar Land Rover parent Tata Motors has announced the hiring of Thierry Bolloré, ousted CEO of Groupe Renault, as the automaker's new CEO. A Frenchman? Zut alors! I wish they'd picked someone with a proper British-sounding name, such as Sir Manfred Whittingbone, Geoffrey St. James or Colonel Nigel Pipington or such.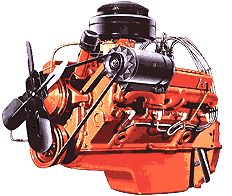 Be Careful Who You Vote For: Joe Biden says that on his first day in office, he will develop "rigorous new fuel economy standards aimed at ensuring 100% of new sales for light- and medium-duty vehicles will be zero emissions." If you care about cars, this should be upsetting. No more internal combustion engines. No more V12s, V8s or twin-turbo V6s for you. Or me. Few sounds in this world are sweeter than an American small-block V8 at full song.
"The Green New Deal was never about saving the planet. It's always been about the left's desire to gain control of every aspect of our economy and our lives. Biden's version might be a modestly watered-down version of the one proposed by socialist Alexandria Ocasio Cortez, but it's hardly any less crazy."
Here is a list of 42 disastrous things Joe Biden would do if elected President.
Scott Adams recently tweeted, "Democrats are waking up to the terrifying realization that if Hollow Joe debates, he's done. And if he doesn't debate, he's done because he didn't debate. Dems also suspect they really did push Trump supporters to lie to pollsters." I agree.
I would add that, if he can't make a timely decision on his VP running mate, how can voters expect him to be decisive during a crisis? Remember the 3:00 am phone call ad?
One-Word Brand Identity: Jeremy Clarkson wrote that "advertising men will tell you that when it comes to cars they need to attach a single word to the brand. So if you want a 'safe' car you buy a Volvo. If you want a 'reliable' car, you buy a Volkswagen. And if you have a small 'penis' you buy a BMW."
Milestone: Yesterday, I turned 77. My wife and I had a quiet celebration with takeout from Olive Garden and a nice bottle of wine. We already had a big celebration last weekend. My kids showed up to celebrate a joint birthday for me and my wife. There were cakes: Boston cream pie for me and a strawberry cheesecake for my wife. There were lots of nice gifts, too.
Yesterday, I went for a birthday spin in my '39 Plymouth business coupe. When I arose, it was quite foggy but the sun began to poke through at 10:00 am. About 15 minutes later, I fired up my old coupe and went for a drive. The temperature was 66 degrees and there was blue sky to be seen to the south and west but it was still foggy and overcast to the north and east.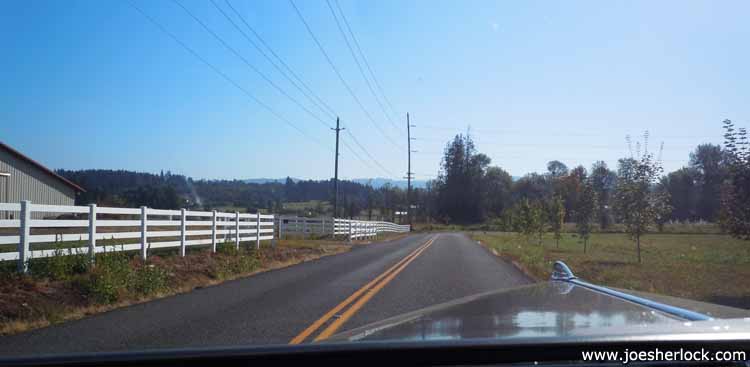 As I drove along and sighted down the hood of the Plymouth, I was reminded that, 61 long years ago, I was sighting down the hood of my first 1939 Plymouth coupe, probably at the New Jersey shore.
Driving my old car always brings back a lot of good memories from times past.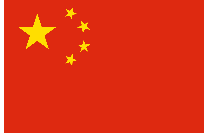 Was The Wuhan Flu Really An 'Accident'? John Hinderaker at Powerline asked: "If you ran the Chinese Communist Party, what would your number one strategic goal have been in late 2019? Undoubtedly, to get rid of China's nemesis, Donald Trump, and replace him with Beijing Joe Biden. How far would China's rulers have gone to achieve that goal? Look what they have done to get rid of the Uighurs, a minor annoyance."
"Could the Chinese have deliberately arranged for the worldwide dissemination of the Wuhan virus? Yes, rather easily. They could have created the virus, too, but that isn't necessary. Once the virus escaped from a laboratory in Wuhan, by means unknown, the rest was probably inevitable."
Of course, the virus did some damage within China, but ... (more >>>)
Best Tweet Of The Week is is from C.J. Pearson: "Keeping colleges closed this fall is far more likely to stop the spread of communism than it is to stop the spread of covid."
Thankfully, I'm Older Than Average ... and I don't live near San Francisco. So, you don't have to worry about me.
"The average Golden Gate Bridge jumper is a 41.7-year-old white guy. A study of jumpers from the past decade reports the youngest was a 14-year-old girl and the oldest an 84-year-old man. Men outnumbered women almost 3 to 1. Although jumpers came from all races, 83% were white."
Many: There are at least Eight Americas.
In the mid-1960s, there were only Two Americas: People who preferred 'The Addams Family' and people who preferred 'The Munsters'. Life was simpler then.
Exchange Of The Day ... is from the old 'Hollywood Squares'. Peter Marshall: "Paul, is there such a thing as a female rooster?" Paul Lynde: "Yeah, they're the ones who just go "a doodle doo!""
---
Tuesday August 4, 2020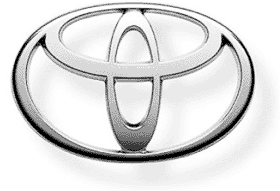 It's Supposed To Go Anywhere: The Toyota Land Cruiser has lots of loyal fans in third-world zones where roads are bad or nonexistent: Outer Mongolia, mountainous sections of Patagonia, the Australian Outback, bombed-out parts of Iraq and South Boston.
Now things are changing - Toyota is pondering the future of its big SUV - often seen in white with UN logos on the side - especially since Mitsubishi announced that it is discontinuing its smaller but mighty Panjero in 2021 - another third-world fave.
Zach Bowman wrote in Road & Track: "It feels like a betrayal when automakers attempt to apply one model's glory to a less-deserving product.
A Mustang is Parnelli Jones and Frank Bullitt, equal parts hair and grit. Not an electric crossover. A Blazer is a classic K5 SUV on mud terrains, its flanks spattered with black earth torn free by a ripping V-8. Not a compromised soft-roader. And a Land Cruiser is Toyota's globe-conquering standard-bearer, the model that defined the brand as the pinnacle of reliability and capability. For more than two decades, Toyota has attempted to walk a fine line with its range-topping SUV, appeasing comfort-addicted Americans while maintaining the truck's legendary build quality and off-road prowess. Now, at the end of the line for the 200 Series, Toyota is wrestling with the future of its longest-running nameplate. Will it abandon the traits that made it an enthusiast darling?"
Zach tested the tarted-up, 5,700 pound, $88,000 Land Cruiser Heritage Edition. It got stuck in mud. "We extracted ourselves by switching off every aid, every bit of traction control, and getting righteous with the throttle, reversing out of the rut. Mud went atmospheric, and the Land Cruiser wallowed its way out, its sides sprayed in Pollock arcs and splotches. I got out and eyed the truck. The rear valance was scratched and punched in, that special black paint marred by pebbles. We'd been on the trail for less than five minutes."
Getting stuck so easily was disconcerting; Zach felt that "the mighty Land Cruiser has lost its place in this world and that we've lost something because of it. Now, in a time when fewer and fewer automakers are willing to carry the enthusiast banner forward. When BMW will water down its steering and slap ever more obnoxious grilles on its vehicles. In our world of crossover Blazers and Mustangs, of baby Broncos and automatic-only Supras, this felt like a betrayal. "Yeah … well Zack, I've felt betrayed ever since automakers removed vent windows from cars.
"Toyota plans to unveil the next-generation 300 Series later this year, and rumors already point towards a more efficient driveline, among other changes. We hope there's room in the new Land Cruiser for the traits that have made generations of off-road enthusiasts fall for the machine over and over again. That it earns the badge we all hold dear."
Toyota has sold over 10 million Land Cruisers since 1951.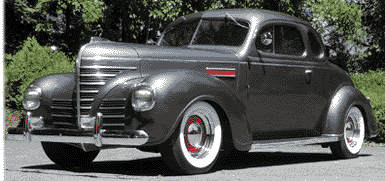 How Many Summers? Some twenty years ago or so, I visited a custom car builder in Portland as part of a car club meet. The owner used to do restorations of classic cars - Cords, Packards and the like - but he switched to creating high-end, custom resto-rods because the profits were better and, unlike many of his classic car customers, the resto-rod patrons never ran out of money in the middle of the job.
When I was there, he was doing a Chevy Nomad, coupling a clean '55 wagon with an almost-new Corvette that had been rolled. The Nomad was sectioned and slightly chopped and the Corvette frame was stretched and narrowed to fit the Nomad's revised body. Finished price was around half-a-million bucks. His typical customer was a wealthy, aging California tech wizard who wanted to relive his somewhat-to-mostly fictional dream youth.
Speed of completion was far more important than cost. Said the contract designer hired for this job: These guys are feeling the weight of age upon them and ask, "How many summers have I got left?" Indeed.
I ask myself that same question from time to time; that's why I try to take as many drives in my '39 Plymouth coupe as I can. So, even though Sunday dawned clouds with a bit of haze/fog, I said to myself, "Let's go. No time to waste." At 8:30 am, the traffic was quite light on the Hockinson loop and the temperature was a moderate 60 degrees. The sun didn't appear until about 10:15 am or so. On Saturday, it didn't show up until afternoon.
I had the windows down and played '50s American rock-n-roll through the old coupe's twin speakers during my travels. Good drive - I hope to get in many more before this summer's end .. and any/all future summers in my life.
What Price Luxury? For the 1956 model year, the ultra-exclusive Continental Mark II was introduced. It carried a price tag of $10,000 - almost as much as a Rolls-Royce. Using an inflation calculator, that translates to $95,385 in today's dollars.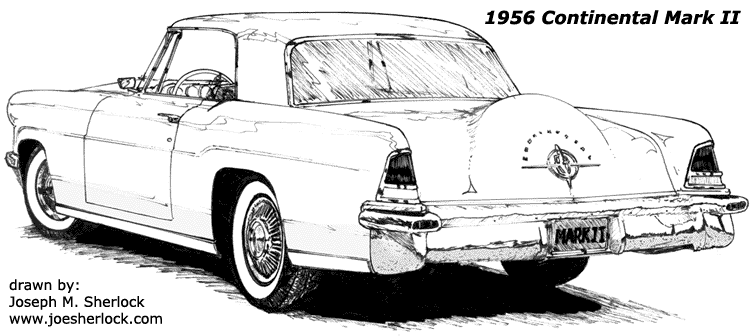 Such a sum is chump-change in today's super-luxury market. It won't even buy you a decent 7-Series or S-Class Mercedes. Even a well-equipped Lincoln Navigator Black Label Edition costs close to $100,000. And Roller prices begin well north of $300,000.
The Mark II was very exclusive not only because of its price but because it was to be offered only to 'selected' buyers. Presumably, this would weed out the riff-raff. There is no evidence that this selectivity was ever enforced; if you could come up with the money, you could buy the car.
Famous (and infamous) Mark II owners included Nelson Rockefeller, Barry Goldwater, Frank Sinatra, Cecil B. DeMille, R.J. Reynolds, Bill Harrah, Elvis Presley and the Shah of Iran.
Were they still alive, I wonder what these folks would be driving today? I could picture Elvis being chauffeured around in a bullet-proof stretched Escalade or Navigator. Sinatra would probably be behind the wheel of a Bentley Continental drop top. The Shah? Probably a heavily-armored Rolls-Royce.
Another Cancellation: The 2021 Consumer Electronics Show will be digital only. I'm sure businesses in Las Vegas aren't happy.
"Amid the pandemic and growing global health concerns about the spread of COVID-19, it's just not possible to safely convene tens of thousands of people in Las Vegas in early January 2021 to meet and do business in person," said Gary Shapiro, president and CEO of the Consumer Technology Association. "Technology helps us all work, learn and connect during the pandemic – and that innovation will also help us reimagine CES 2021 and bring together the tech community in a meaningful way. By shifting to an all-digital platform for 2021, we can deliver a unique experience that helps our exhibitors connect with existing and new audiences."
Yeah, but what about all those good-looking spokeschicks in the low-cut gowns?
Back in 2016, as more automakers were touting their electronic stuff, news sources declared with the Voice of Authority that the Consumer Electronics Show "is now a car show." Huh? There have been cars at CES for decades. Back in the early-1980s at the CES, I saw the mega-hyped Vector W2 mid-engined supercar, with its twin-turbocharged, 600 horsepower V8 motor on display. Top speed was claimed to be 242 mph. The Vector was the Tucker of the late 20th Century.
In recent years, there were usually ten or so car manufacturers with booths plus a horde of vendors hawking vehicle accessories, especially audio-related. CES was becoming more like SEMA in many ways, except there was more chrome at SEMA.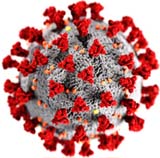 Virus Update: Cumulatively, there have been 40 deaths in Clark County, Washington, a death rate of 83 per million from the China virus - as of last Friday. 23 of the deaths were age 80 or older, according to the Clark County Public Health which used the phrase "Covid-associated deaths" - whatever that really means. Females are more likely to test positive but have a death rate which is half that of males.
The death rate for Washington State is 206/million people. The U.S. death rate is 471,/MM. The U.S. death rate is below those of Belgium, UK, Spain, Italy, Peru, Sweden and Chile.
So far, there have been a total of 1,778 cases of the Wuhan flu in Clark County, a rate of 3,704 per million people. Over 32,378 tests have been conducted in the county. As of last Friday, 20 people were hospitalized with coronavirus.
Washington State has a total cumulative case rate of 7,547/million, ranking 40th among the 50 states. The U.S. coronavirus case rate is rate is 14,105/MM. Washington States total cumulative death rate is 7,547/million ranking 40th among the 50 states. The U.S. covid-19 death rate is rate is 14,105/MM.
Governor Jay Inslee has further restricted indoor restaurant dining by declaring that only family members may sit at a table. No friends or neighbors. Why? Not because there's any scientific data behind this. Apparently, because he wants more establishments to fail.
The U.S. population is over 330 million. Between February and now, there have been 4,668,940 cases (1.4% of the population) and 156,015 deaths (0.47% of the population).
A recently-issued, detailed scientific study concluded:
• According to the latest immunological studies, the overall lethality of covid-19 is about 0.1% to 0.3% and thus in the range of a severe influenza (flu).

• For people at high risk or high exposure (including health care workers), early or prophylactic treatment is essential to prevent progression of the disease.

• In most places, the risk of death for the general population of school and working age is in the range of a daily car ride to work.

• Countries without lockdowns, such as Japan, South Korea, Belarus and Sweden, have not experienced a more negative course of events than many other countries.

• At no time was there a medical reason for the closure of schools, as the risk of disease and transmission in children is extremely low. There is also no medical reason for small classes, masks or 'social distancing' rules in schools.
Scott Grannis wrote, "The risk of Covid to the world has been blown all out of proportion, and the lockdowns have been totally unnecessary and egregiously expensive. Once again, I reiterate what I said many months ago: The shutdown of the US economy will prove to be the most expensive self-inflicted injury in the history of mankind."

RIP: Wilford Brimley has died at age 85. An actor who appeared in numerous films and television shows, Brimley became widely known for portraying gruff or stodgy old men. My favorite Brimley performance was in he 1981 flick, 'Absence of Malice', as the curmudgeonly, outspoken Assistant U.S. Attorney James A. Wells. Best line: "Wonderful thing, a subpeenie."
Mr. Brimley was the long-time face of television advertisements for the Quaker Oats Company. He has also promoted diabetes education and appeared in related commercials for Liberty Medical. He played an intimidating United States Postmaster General Henry Atkins in a 1997 episode of 'Seinfeld' ('The Junk Mail'), who forced Kramer to end his boycott of the mail service.
Geezer Joke: An elderly couple had dinner at another couple's house and, after eating, the wives left the table and went into the kitchen. The two men were talking, and one said, "Last night we went out to a new restaurant and it was really great. I would recommend it very highly."
The other old guy said, "What's the name of the restaurant?"
The first man thought and thought and finally said, "What is the name of that flower you give to someone you love? You know ... The one that's red and has thorns."
"Do you mean a rose?"
"Yes, that's the one," he replied.
He then turned towards the kitchen and yelled, "Rose, what's the name of that restaurant we went to last night?"
Thought For Today: When any Marketing War draws to an end and the last battle is being fought, the MBAs saunter on to the battlefield to bayonet the wounded and forage for whatever's left in their wallets.