Tuesday December 12, 2017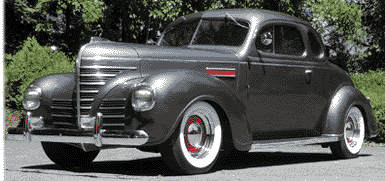 Fresh Juice: When I fired up my '39 Plymouth coupe last Thursday, the starter motor spun a coupe of times and then slooowwwwwed down to a dying groan. But the engine caught and I took the old car for a drive, hoping naively that the tired 12-volt battery would charge up and return to its old reliable self.
No such luck. When I started the car Friday in 37-degree weather, the same thing happened. So I wised up and headed to Battle Ground for a new battery.
Things were very busy at Les Schwab and there was no place for me to park. When I exited my still-running car and explained that the battery is in a wooden box underneath the front seat and that the seat needed to be removed for access, a Schwab tech moved me to the head of the line and replaced my nine-plus year-old Schwab battery with a brand new one, while I stood by and showed them how to remove/reinstall the seat and access the battery in the box with the bolted-down lid.
Thanks to Cory who did a fantastic job. He and other dedicated staff are why I keep returning to Les Schwab. My new battery carries a seven-year warranty.
When I got home, I continued my fresh battery theme and put a new nine-volt one in the Plymouth's dead garage-door opener. The opener now works. All in all, it was a good day.
On Saturday, I took the Plymouth out again. At 12:30 pm, the temperature was a mere 39 degrees and there were still frosty spots on shady road portions from the overnight sub-freezing temperatures. The blue sky was so pale it looked almost gray. It may not officially be winter yet, but it certainly looks and feels like it. I had a nice peaceful drive, though.
Beetlemania: Paul McCartney's 1964 Aston Martin DB5 sold for $1.8 million at auction, while Ringo Starr's old Mini Cooper went to Geri Horner, nee Hollowell, formerly Ginger Spice of the Spice Girls for $137,000.
Meanwhile, at RM Sotheby's New York auction, a 1965 Aston Martin DB5 Drop Head Coupe was sold for a fee-inclusive price of $2.7 million, establishing a new record for a DB5 convertible sold at auction. A 1952 Jaguar C-Type (chassis XKC 007) also crossed Sotheby's block at $5,285,000, selling faster than spare electrical parts at a British car meet. It was the first example to win a race on U.S. soil, at the hands of the legendary Phil Hill no less.
In related news, rocker Neil Young's red 1953 Buick Roadmaster Skylark convertible brought $400,000 at auction. His collection of Lionel toy trains sold for almost $300,000. A custom psychedelic-painted Lionel Commodore Vanderbilt 4-6-4 locomotive and tender, looking as gaudy as Liberace's Christmas decorations, sold for $10,000.
There's a sucker born every minute.

Vantage Point: Speaking of Aston Martin, I like the looks of the all-new Aston Martin Vantage.
"It is powered by a 503-hp, 513-lb-ft 4.0-liter twin-turbo V8. 0-60 times are expected to be 3.6 seconds - give or take a tenth - and top speed should be around 195 mph." The new Vantage will be priced at less than $150,000.
Making A List: One of my crazy Canadian buddies jokingly planned to takeover the U.S. government by coup. Because I'm the only car guy in his circle of friends, he was planning on installing me as Secretary of Transportation.
Then he canceled the whole thing because "no one seemed to be interested." I replied, "What?!? Rats! I had already started on my Action List as Transportation Overlord." Here's what I had so far:
• Raise the National Speed Limit to 85 mph.

• Eliminate all electric/hybrid subsidies.

• Discard all CAFE regulations.

• Mandate Glasspack straight-through mufflers on all cool-sounding car engines so they will sound even cooler.

• Eliminate all federal subsidies for mass transit. And bring back old-style metal tokens because they always worked unlike these new-fangled smart cards.

• Get rid of ethanol in gasoline. Bring back lead additives if needed. (We chewed on lead paint on cribs and windowsills as teething toddlers and breathed leaded gas fumes for the first 42 years of our lives and we turned out awesome!!!)

• Bring back 100-octane fuel. Zooooooom!!!!

• Make AMTRAK self-supporting and redesign its locomotives to look more like Japanese bullet trains even if they don't go fast, because perception is reality.

• Make postal delivery vehicles look Jetsons cool - rather than something styled in 1951 using a discarded Animal Crackers box, scissors and Elmer's Glue.

• Reintroduce supersonic passenger jets, to make up for time wasted in TSA lines.

• Institute the death penalty for people who drive too slow in Interstate left lanes and won't pull over.
Remembering Aunt Ceil: My godmother and favorite aunt died 63 years ago at the young age of 38.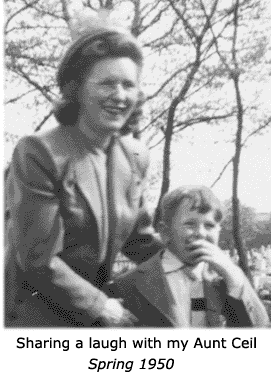 She suffered many health problems in her lifetime and endured a lot of pain especially in her final battle with breast cancer but always had a smile and a kind word for me. And others. She was a generous woman and my best presents - toys, books, etc. - came from Aunt Ceil ... (more >>>)
The Eighties Called ... and they mailed me a catalog: The Sharper Image, a mail order establishment where I bought too much mostly-useless electronic gizmos and overpriced glitzy crap in the fabulous 1980s, has returned. I received a new catalog in the mail recently. It almost inspired me to put on one of those yellow-with-small-red-dots power ties of the era, push up my sport coat sleeves and listen to The Pointer Sisters' 'Neutron Dance'.
At one time, The Sharper Image sold over $750 million worth of merchandise though its catalog and almost 200 brick-and-mortar stores. The company went spectacularly bankrupt in 2008. In the 1990s, I sometimes visited its store in Portland while killing time. I never bought anything in the store and never saw anyone else buy anything there either. (Interestingly, the black population of the Portland metro area is around 3%. But, inexplicably, a third of the people wandering around Sharper Image were Afro-American.) I couldn't understand how the Pioneer Place location stayed in business. Then it closed. No surprise there.
The new catalog is a pale imitation of Richard Thalheimer's original. The prose is no longer full of carefully-crafted exuberance and it kinda looks like every other catalog. No longer California tech-cool, the company is now based in Farmington Hills, Michigan - a suburb of Detroit.
The new Sharper Image still offers a nose-hair trimmer for $29.95, the same price the original Sharper Image charged in 1986. It's a good thing that the government's Consumer Price Index isn't based on nose-hair trimmers. If it was, we'd have zero percent inflation over the past 31 years and my Social Security payments would be much less.
Quote Of The Day is from Steven Wright: "I didn't get a toy train for Christmas like the other kids, I got a toy subway instead; you couldn't see anything but every now and then you'd hear this rumbling noise go by."
---
Friday December 8, 2017

Winter Drive: At 1:00 pm yesterday, it was sunny and cold (44 degrees). It had been a few days since we had rain, so I fired up my '39 Plymouth coupe and took a drive. The skies were pale winter-blue, almost cloudless and clear enough to see snow-covered Mt. St. Helens to the north and the now-white Cascades peeking over the eastern hills.
I had an enjoyable drive, partly because I wore gloves and dressed warmly, since I have 23 seasons of experience with the Plymouth's original, anemic heater.
It's Not Even 2018 Yet ... and the 2019 models are already out. Case in point: the 2019 Lincoln MKC compact crossover which has the new Continental corporate grille and looks like a shrunken version of its big brother, the Navigator.
As a way of vacuuming more money out of your pockets, MKC buyers "can also opt for the Lincoln Black Label treatment, which includes premium trim upgrades but also a roster of membership perks: annual vehicle detailing, anytime car washes and access to a curated list of restaurants where feted chefs will prepare a special dining experience. There are three Black Label themes, each inspired by the arts, travel, fine food and culture:
• Modern Heritage, defined by a clean, modern aesthetic and Vianca White Venetian leather

• Indulgence, which lives up to its billing with surfaces trimmed in Venetian leather and Alcantara and accents from Ziricote wood

• And Center Stage, inspired by the world of theater, featuring a diamond-L perforation pattern on the Alcantara cloth inserts finished with precisely stitched Foxfire Red piping, exotic wood accents and Jet Black Venetian leather with Firefox Red accents."
All this ... in an entry-level, small Lincoln SUV. My stars!
Bangle's Back: No, not The Bangles, the comely 1980s girl band of 'Walk Like An Egyptian' fame.
I'm referring to the tortured automotive artist, Chris Bangle, who drove many luxury car buyers to Mercedes-Benz during his tenure as BMW Group design honcho. He is best known for the Bangle Butt of the 2002 BMW 7-Series.
"After he packed up his desk at BMW in 2009, he set out and started his own design company, forming Chris Bangle Associates. Since then, the company has designed buildings and art but, tellingly, never a car. Until now."
Mr. Bangle "has been tagged by a Chinese firm to design an electric car for its Redspace Project, a venture bent on creating an EV for urban environments." The resulting white, black and orange vehicle can best be described as Cuisinart meets Fisher Price. And not in a good way. If there is a good way for such a pairing.
"Billed as a new visual language for EVs, the REDS (short for Redspace), is "a space, a space that became a car." A project developed by Bangle and his team for CHTC (China Hi-Tech Group Corporation), it is not considered by the company to a concept car, a research program, or a even a design exercise. Instead, according to its creators, it is the first phase of a program with the aim to start manufacturing in the near term." Good luck with that.
As for The Bangles, I always felt that their 1988 'Eternal Flame' could be revived as a hymn, if they'd simply replace Darlin' with Jesus.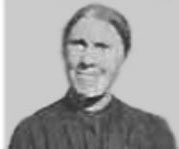 Happy Birthday, Kate: My great-grandmother, Catherine Sherlock, was born 181 years ago today in Clooneen, County Mayo in western Ireland. She married Tom Sherlock in 1858 and together they had nine children. One died in infancy; the remaining eight emigrated to the U.S. in the late 19th Century.
Tom & Kate emigrated too, arriving in September, 1893 on the S.S. Teutonic at Ellis Island. They soon traveled to Cincinnati, OH - where children and Kate's brothers helped them get settled. By 1900, they had relocated to Philadelphia where Tom's bother lived. Kate died in 1908 and is buried in Holy Cross Cemetery, located in the Philadelphia suburb of Yeadon. I have a scan of the memorial card from her funeral.
Freezing Pioneer: Snow Crop was the first frozen orange juice. The brand was later extended to other frozen foods, especially fruits and vegetables. Snow Crop orange juice concentrate was introduced to the Philadelphia and New York City marketplace in 1946.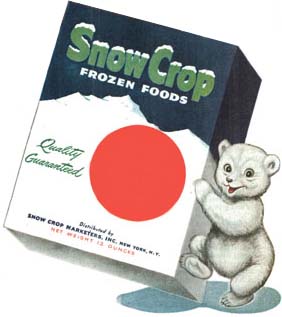 Natural food freezing (using winter frosts) had been in use ... (more >>>)
"I'm Good Enough ... I'm smart enough, and, doggone it, people like me." You're wrong, Al Franken. Most people despise you. You were rarely funny on SNL and I always suspected you were a creep in real life. Turns out I was right. Hope you're gone from the Senate real soon, doggone it.
Franken was a serial harasser. Mygood friend Steve told me that Al hit on his daughter (who is almost 20 years younger) several years ago at a Harvard function. His pick up line: "I'm a U.S. Senator, you know."
Quote Of The Day: Politicians are like Christmas lights. They all hang together, half of the suckers don't work and the ones that do aren't that bright.
---
Wednesday December 6, 2017
Happy Birthday: My 2008 Lexus LS 460 turned 10 years old today. It still looks like new inside and out: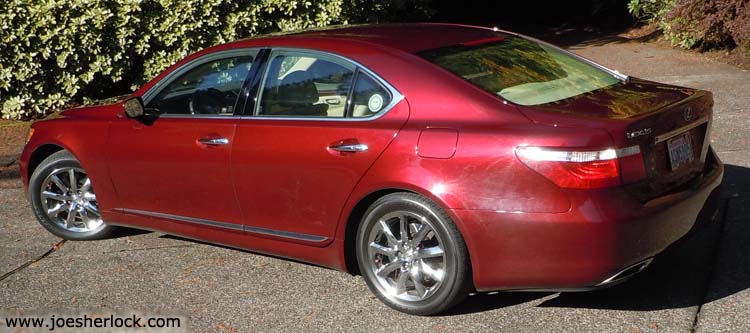 Everything still works, too. It lives a generally gentle life, is garaged regularly and has a mere 32,680 miles on its odometer. I treated it to a birthday car wash. (permalink)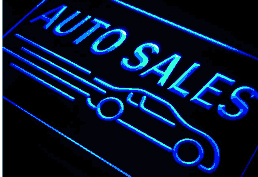 November Auto Sales: Light vehicle sales were at a 17.35 million SAAR (Seasonally Adjusted Annual Rate) in November, down 1% from November 2016, and down 4% from last month. Forecasters are now proclaiming a blindingly bright outlook for 2018, despite the fact that everyone who needs a new car pretty much has one and auto loan delinquencies are rising. In today's auto marketing biz, there is a great deal of mumbo with generous portions of jumbo added.
General Motors reported a 3% dip in sales with inventory levels at 83 days, up from 81 last month. Fleet sales now account for almost 20% of GM's sales. Total Chevrolet deliveries decreased by 1% year over year to 167,777 units, while Buick experienced a year-over-year sales decline of 3%. GMC sales declined 6%. while Cadillac's sales tumbled 13% in November to 13,359 units.
Ford Motor Company was the only Detroit automaker to record a sales increase in November; sales increased 7% year-over-year to 210,771 Ford and Lincoln vehicles. Passenger car sales rose 2% in the month and SUV sales rose 13%. Truck sales rose 4% for the month. Ford Mustang sales rose by 9% year-over-year. Fiesta sales rose 7%.
Sales of the Lincoln brand slipped by 6% year-over-year in November to 8,909 units. Sales of Lincoln cars tumbled 29%; only 923 Continentals found buyers in November. SUV sales rose 12% year-over-year; sales of the all-new Lincoln Navigator jumped 82%.
Fiat-Chrysler reported a 4% sales drop. The Jeep brand posted a sales drop of 2%. Ram pickup sales decreased 5% to 40,390 units. The Chrysler brand jumped 14%; sales of the Chrysler 300 rose 15% to 2,951 units and the new Pacifica minivan posted sales of 13,195 (up 51% year-over-year).
The company's Dodge brand sales fell 15% year over year in November. The Journey compact SUV saw sales drop by 32% year-over-year to 4,868 units. FCA sold 1,440 Alfa Romeo Giulia sedans last month.
Fiat sales plunged 28% in November to a mere 1,733 vehicles, sinking like a mastadon in a tar pit. Fiat did poorly in Italy, too. New-car sales in Italy rose 7% to 156,332 in November, while Fiat sales fell 15% in its home market. It seems nobody wants a Fiat these days. In Rome, Pizza Hut is more popular than Fiat.
Back in the USA, Toyota was down 2% and Lexus was off 7%. Sales of the new flagship LS 500 fell 19% to 358 sedans. I don't like the LS's fierce front-end styling and I guess a lot of other people don't either. Ten years ago, Lexus LS sedan sales topped 2,900 per month; what a difference a decade makes.
Audi sales rose 12% due to Q5, Q7 and A5 Sportback demand. Volkswagen sales dropped 2%. Honda was up 8%, while Acura rose 10%, setting new records for November. Mini sales fell 10.4% to 4,038 vehicles. Porsche and Subaru were up slightly. Mercedes sales increased 4%, while competitor BMW rose 7%. These happy German purveyors of luxury and faux-luxury vehicles are so delighted, they're giggling like a Japanese schoolgirl in a Hello Kitty store.
Jaguar sales fell 19% to 3,061 kitties. Land Rover sales jumped 20% to 6,801 vehicles. Hyundai sales fell 9%, while Kia sales dropped a surprising 16%. Smart car sales plummeted 77% to only 130 units. The smart car is even less popular than Matt Lauer. Or Garrison Keillor, which is surprising since smart owners are probably the kind of people who would be fans of his.
Kelley Blue Book noted that much of the consumer demand geared toward small SUVs, which saw prices rise by 3%, in addition to strong sales growth. This segment features many recent redesigns, and shows no signs of weakness despite the overall weakening market for new vehicles.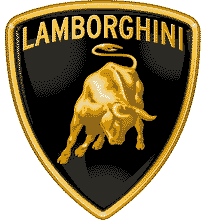 Answering The Question No One Asked: The $200,000 (and up) Lamborghini Urus SUV is powered (to all four wheels, of course) by a 4-liter, twin-turbo V8 delivering 650 horsepower and 626 lb-ft of torque mated to an automatic eight-speed gearbox.
"With a 0-to-62 time of 3.6 seconds and a top speed of 190 mph, the Urus is a little faster than the Jeep Grand Cherokee Trackhawk on a long-enough road. But, then again, you'd expect it to be. You'd also expect it to be more flamboyant, which it is."
The Urus rides on the same platform found under the Bentley Bentayga and Audi Q7. Deliveries begin in Spring 2018.
Book Review: 'Option B: Facing Adversity, Building Resilience, and Finding Joy' by Sheryl Sandberg with Adam Grant
The author became well-known because of her 2013 bestseller 'Lean In', which is about workplace empowerment for women. I never read it. Sandberg's most recent offering is, according to the jacket blurb, about building resilience and moving forward after a major setback. In reality, the book is more of a memoir/journal detailing her feelings and experiences following the unexpected death of her husband from an undiagnosed heart condition.
Sheryl Sandberg, COO of Facebook, is quite wealthy and ... (more >>>)
Might Be True Unless The Cinnamon Is In A Cinnabon: University of Michigan researchers found an essential oil in cinnamon attacks fat cells and could be used as a treatment to fight obesity.
"Cinnamon has been part of our diets for thousands of years, and people generally enjoy it," said Jun Wu, a research assistant professor at UM's Life Sciences Institute. "So if it can help protect against obesity, too, it may offer an approach to metabolic health that is easier for patients to adhere to."
Good Idea: Dave Burge quipped, "Twitter should probably have an "I don't give a shit" button, but I'm not sure what it should look like."
It probably should be brown in color, though.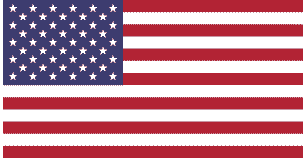 Make America American Again: Illegal border crossing tumbled 25% to a 45-year low and interior arrests of illegal immigrants soared in 2017. "U.S. Immigration and Customs Enforcement agents, who are responsible for capturing and deporting illegal immigrants, made 110,568 arrests - a 40% increase from the previous year."
92% of all aliens arrested by ICE this year had criminal convictions, pending criminal charges, were an immigration fugitive, or were an illegal reentrant.
Thank you, President Trump.
Quote of the Day is from Victor Borge: "Santa Claus has the right idea. Visit people only once a year."
---
Monday December 4, 2017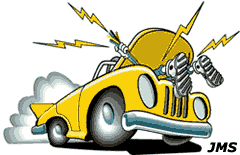 Electric Growth: According to the Boston Consulting Group, pure electric vehicles will not begin to gain serious traction in most global markets until after 2025 and will likely account for only 14% of total global vehicle production by 2030.
By then, improved battery technology, lower costs and government mandates will drive greater consumer demand for EVs, which this year will account for less than 1% of the nearly 100 million vehicles sold worldwide and only 6% by 2025.
Paul Lienert observed, "Wall Street may love the shares of Silicon Valley electric carmaker Tesla, but Americans love big, fuel-thirsty trucks like Ford's bestselling F-Series pickups and are paying ever higher prices to buy them."
Electric vehicles may eventually dominate in major U.S. metro areas, especially as short-commute vehicles, but in less-populous areas, electric and/or autonomous vehicles will be relatively scarce and internal combustion engines will dominate.
Elsewhere on the planet, expect to see more rapid acceptance in Europe, due to the regulation-loving EU, as well as polluted, high density areas in China and India. Japan will go big on electric minicars because they have dense urban areas and EVs appeal to their tech-longings.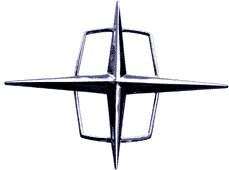 What's In A Name? Quite a lot, thinks Lincoln. The confusing three-letter monikers seem to be disappearing from Lincoln vehicles. First, the MKS became the Continental. Now, the MKX SUV has gotten a facelift (with a Continental-esque nose) and has been rechristened as Nautilus.
Hopefully, Lincoln will see fit to rebadge the compact MKC crossover as the Capri. Can a Premier, Town Car and/or Zephyr be far behind?
Or, continuing the nautical theme, perhaps the worst selling model, the Lincoln MKT - only 161 found buyers last month, could be renamed Boat Anchor.
I Hereby Declare ... that the Christmas Season has begun. I installed a Christmas CD in my car on December 1st. We already have our tree and all inside and outside decorations up. Let the preparations begin.
Andy Who? Recently, James Lileks remembered a mostly-unfunny and bizarre comic, who was once a frequent guest on Saturday Night Live in its early years: "We laughed at Andy Kaufman because he was different and funny; then we laughed, a little less, at Andy Kaufman because he was Andy Kaufman, and then we stopped laughing at Andy Kaufman because we were tired of pretending this stuff was funny."
It Was Probably Rump Roast: The Italian Supreme Court has ruled that an unexpected slap on a woman's bottom (aka - pacca sul sedere) at work could not be labeled sexual harassment as long as men didn't make a habit of it.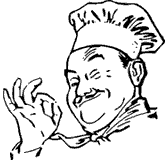 I swear I saw 'Pacca sul Sedere' on the menu at the Olive Garden. On the 'Taste of Tuscany' page, I think. (permalink)
Bad Pun of the Day: Sign at a nudist camp: 'Sorry - Clothed for Winter'.