Thursday December 12, 2019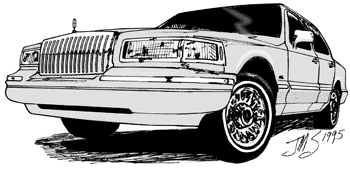 Ersatz Luxury; Faithful Fans: Mike Seely of The New York Times wrote an article on the cult of the mythical Lincoln Town Car, a model discontinued in 2011.
People Have Too Much Money: Thor24, a 24-cylinder, 12-supercharger, 3,424-horsepower big rig truck with a cowcatcher-like front, was recently auctioned off for $12 million.
People Have Too Much Money (Part II): A banana duct-taped to a wall sold for $120,000 at Art Basel Miami.
"The humorous minimalist artwork comes from Italian artist Maurizio Cattelan and is titled 'Comedian'."
Quote Of The Day is from Frank J. Fleming: "Due to rising energy costs, Santa will no longer leave a lump of coal in your stocking if you're naughty and instead just punch you while you sleep."
---
Tuesday December 10, 2019
Bookies: The Old Motor recently published a photo of Jean and John M. Taxin, owners of the famous Old Original Bookbinders Seafood Restaurant, posing in their near new 1953 Cadillac Eldorado.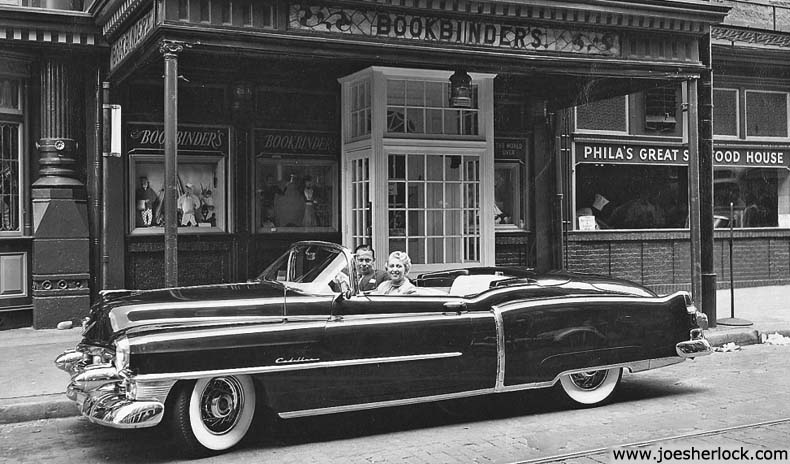 "The first year Eldorado of which 533 were built was essentially a restyled 1952 Cadillac GM Motorama dream car based on a 126-inch wheelbase chassis powered by a 210 horsepower, 331 cubic-inch OHV V-8 engine backed up by a four-speed Hydra-Matic automatic transmission. The suspension system consists of a coil-spring independent front suspension, and live rear axle with semi-elliptic leaf springs, equipped with four-wheel hydraulic drum brakes."
Old Original Bookbinders opened in ... (more >>>)

More Bling Than A Tricked-Out Navigator: The 2021 Mercedes-Maybach GLS 600 SUV has lotsa chrome.
"The GLS 600 receives the twin-turbocharged, 4.0-liter V8 engine that's omnipresent in the Mercedes range. It delivers 550 horsepower from 6,000 to 6,500 rpm and 538 pound-feet of torque between 2,500 and 5,000 rpm in this application, and it spins the four wheels via a nine-speed automatic transmission and 4Matic all-wheel drive. Mercedes pegs its zero-to-60-mph time at 4.8 seconds."
Made in Alabama, the 2021 Mercedes-Maybach GLS 600 will arrive in American showrooms by the end of 2020. Pricing hasn't been released yet, but it could start in the vicinity of $200,000.
What A Sports Car Should Look Like: Ferrari's newest model, the Roma, "mixes historic design with new technology for a stunning grand tourer putting out 612 hp and speeding from 0 to 62 mph in just 3.4 seconds and topping 200 mph." Note the lack of odd creases, off-putting bulges and strange scoops that seem to plague other sports cars these days.
Silver Bells: Last week, as I was headed home from PT, I spotted a late-1950s. silver-colored Rolls-Royce Silver Cloud coming my way. Interestingly, my Christmas CD was playing 'Silver Bells' at the time. Coincidence? Or what?!
As I listened to my custom CD mix of Christmas songs, I realized that almost every performer on it is now dead: Judy Garland, Bing Crosby, Perry Como, Nat King Cole, Elvis Presley, Burl Ives, Gene Autry, Jimmy Durante, Lena Horne and others. But, for me, old Christmas music is the best music.
Speaking of old music, while I was at physical therapy, a radio was playing in the background and its music was being piped into my treatment room. An announcer proudly informed listeners that the station features "classic oldies." Songs I heard included: 'Sharp Dressed Man' - ZZ Top (1983); 'Girls Just Want to Have Fun' - Cindi Lauper (1983); 'We Are the Champions' - Queen (1977) and 'Get Down Tonight' - KC and the Sunshine Band (1975).
Well, the announcer was technically correct since all the music was 36-44 years old. But, as a geezer, I was waiting for some Little Richard, the Beach Boys, Connie Francis, the Coasters or Bobby Darin.
Sign Of The Season: From our Christmas tree ...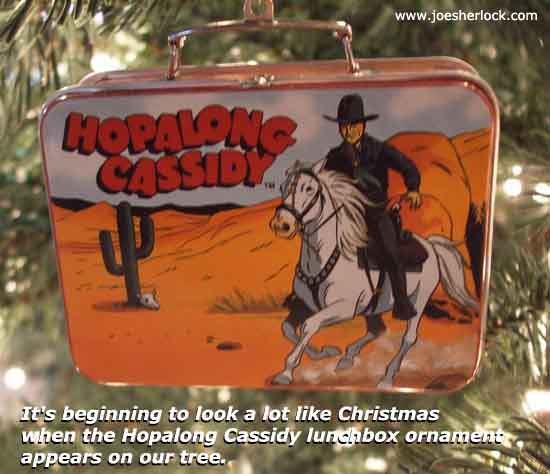 Biden Campaign Update: Dave Burge tweeted, "In fairness, 'Vote For Me, You Fatass' is a better campaign slogan than 'No Malarkey'."
In Related News ... His Pompousness John Kerry has endured fellow-geezer, Joe Biden, for president and joined Joe on the 'No Malarkey' bus tour over the weekend. This reminded me of a couple of John Kerry jokes:
Q: How many John Kerrys does it take to change a lightbulb?

A: At least four: One to unscrew the old lightbulb. One to simultaneously announce his courageous commitment to replacing the old bulb. One to vote against funding the new light bulb. And one to denounce Donald J. Trump and America's Benedict Arnold CEOs for leaving everyone in the dark.

Q: Why did John Kerry cross the road?

A: He didn't cross the road. He crossed to the middle to demonstrate his grasp of the nuances and subtleties involved in crossing the road, and was still explaining them to the New York Times reporter when the logging truck hit him.

Finance Guru: Paul Volcker has died at age 92 from prostate cancer. He was chairman of the Federal Reserve during the key period from 1979-87 when inflation was wrung out of the American economy, a painful, though necessary move whose long-run benefits we are still experiencing today.
Under his reign, the prime rate climbed to a record 20.5% by May 1981. Unsecured personal loans were actually cheaper at Household Finance Corporation than small business loans were at my local banks in those days. The unemployment rose to 11% nationally (it peaked at 27% in my neck of the woods - Linn County Oregon where my business was then located) and the country was steeped in economic malaise. Yet between 1980 and 1983, inflation fell from nearly 15% to a far more manageable, single-digit number, averaging 3.6% for the remaining seven years of the Reagan presidency.
Working with Ronald Reagan, the pair saved the U.S. economy and rebuilt the mighty economic engine of America. RIP.
Quote Of The Day is from Steven Wright: "I didn't get a toy train for Christmas like the other kids, I got a toy subway instead; you couldn't see anything but every now and then you'd hear this rumbling noise go by."
---
Friday December 6, 2019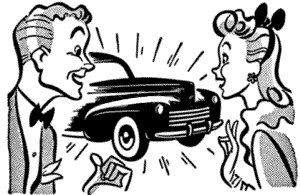 November Vehicle Sales: Total light-vehicle sales reached a seasonally-adjusted annualized rate (SAAR) of 17.5 million in November, a touch better than 17.4 million a year ago, according to LMC Automotive and J.D. Power.
American Honda set a new November sales records for total vehicles (up 11%) and trucks (up 18%) and Acura brand increased 3%, mostly SUVs/CUVs. Toyota Motor North America reported November 2019 sales of 207,857 vehicles, an increase of 9%. The RAV4 led the way with a sales increase of 26%, marking a best-ever November. Lexus division posted its best-ever November with 30,093 vehicles sold; an increase of 14%.
Hyundai Motor Co. reported a solid 6% rise in November sales to 60,601 vehicles. It was the company's 15th gain in the last 16 months. The firm's retail sales jumped 19% last month. SUVs including the compact Tucson and mid-size Santa Fe and Palisade models led the way, but its hybrid and electric vehicles are also on the ascent, soaring 78% for the month.
Nissan didn't fare as well: Nissan brand sales dropped 13% and Infiniti brand sales dropped by 33%. Deliveries of Nissan's top seller, the Rogue SUV, sank 25% and demand for the Murano crossover and Frontier pickup also declined by double digits. Only three Nissan models notched gains in the month, led by a 37% surge in sales of the Altima sedan. Audi saw its sales rise 21% to 20,618 units from 17,082 last November. Audi's increase was led by its SUV line-up. Volkswagen posted a 9% gain, buoyed by sales of its mid-size Tiguan and three-row Atlas SUVs.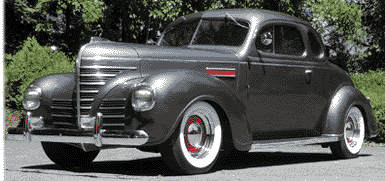 Feels Like December: Yesterday, the temperature was 47 degrees at 11:30 am, so I fired up my '39 Plymouth coupe and went for a drive. The roads were dry - important because rain is forecast for the foreseeable future. The sky was very cloudy to the north - no Mt. St. Helens to be seen - and partly sunny to the south, with a blue sky that was so pale it looked almost gray. It may not officially be winter yet, but it certainly looks and feels like it. It felt colder than it was - as we used to say back east, the weather felt raw.
Nevertheless, I had a good drive on the lightly-traveled back roads of North Clark County, partly because I wore gloves and dressed warmly, since I have 23 seasons of experience with the Plymouth's original, anemic heater. Afterward, I carefully parked the Plymouth in the garage, based on the assumption that I won't be taking any more rides for a while.
Happy Birthday: My 2008 Lexus LS 460 turned 12 years old today. It still looks like new inside and out.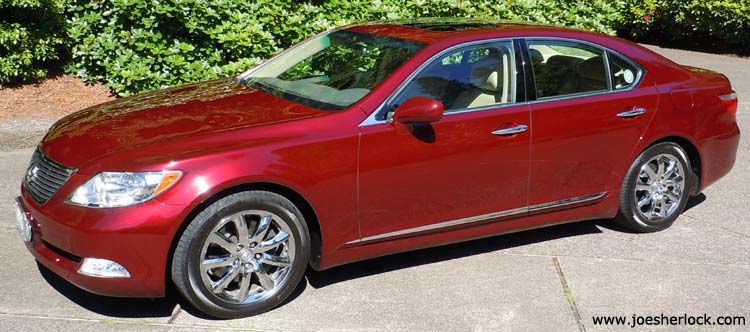 Everything still works, too. It lives a generally gentle life, is garaged regularly and has a mere 39,121 miles on its odometer. This week I installed a Christmas CD, signaling the official start of the Season. (permalink)
Motor Trends: Car windows keep getting smaller, all-wheel-drive is becoming ubiquitous, people buy SUVs to get more ground clearance, tires are becoming larger and pedestrian crash requirements are making front ends blunt and more massive.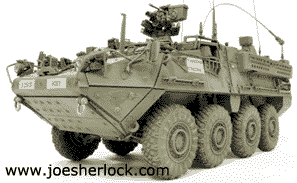 Jeeez. In five years, we'll probably all be driving Stryker combat vehicles. (permalink)
Impeachment Hoax: Conservative writer Michael Anton gave four reasons why President Trump committed no impeachable offense:
A. No aid was actually withheld.
B. No investigation was actually launched.
C. The American people don't care about Ukraine and would probably prefer to get their $400 million back.
D. They would inevitably ask: so were, in fact, Joe Biden and his son on the take from a foreign government? And if it looks like they might have been, why, exactly, was it improper for the president to ask about it?
"A Date Which Will Live In Infamy ..." On December 7, 1941, Pearl Harbor was attacked by the Japanese. This event galvanized our nation and made us officially part of the Second World War, even though we had already been involved in assisting England - and other nations - against the Nazis.
Family legend has it that my dad and a couple of his brothers hitchhiked down to a recruiting office the following day and put their names on the enlistment roll. My dad chose the Navy but wasn't called to active duty until 1944. Probable reasons were not enough ships available plus his critical worker status as an experienced freight railroader.
His supply ship, LSM 448, was commissioned in January 1945; he had received special training to be a radar operator. While he didn't talk much about his wartime experiences, I know that he traveled to Guam, the Philippines and to Japan. Just after the atomic bomb was dropped, his ship delivered a company of Marines who were part of the occupying forces. He had a map of Nagasaki, showing the areas to avoid - too radioactive.
LSM 448 usually carried supplies, tanks, half-tracks, fuel and other supplies to wherever they were needed.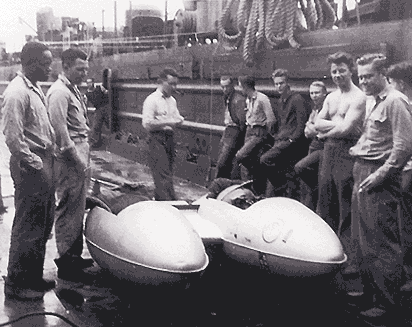 The crew of LSM 448 once made a 'boat' out of some scrap gas tanks. That's my dad on the right, holding a cigarette.
---
One of his shipmates told me of a typhoon the LSM 448 experienced "at Okinawa in October 1945. It was the most violent and destructive storms of the century. When the storm approached the island, we were ordered to put to sea to ride out the storm. The wind was blowing about 200 mph and the rain was so heavy you could not see anything in front or to the side." The LSM came very close to sinking.
I was born in 1943, so I have no memories of World War II or of my dad's absence from home. I still have a pristine 1944 Hawaiian dollar which he brought back for me as a souvenir.
My dad got out of the Navy around May 1946 and, like most vets, quietly returned to normal civilian life.
On this somber anniversary, let us give thanks to all who serve or have served. (permalink)
Quote Of The Day: Politicians are like Christmas lights. They all hang together, half of the suckers don't work and the ones that do aren't that bright.
---
Wednesday December 4, 2019
Dead? Or Just Hibernating? For the past five years, I've been reading about the death of the sedan now that we're living in an SUV world.

Nissan begs to differ. It introduced an all-new Sentra at the LA Auto Show last week and claimed that 80% of buyers under 50 are considering a sedan for their next purchase. The new Sentra is even available in purple, something you couldn't get on a 1947 Mercury sedan.
Worst Metaphor Ever: Robert Farago once wrote, "Testing a Lamborghini Gallardo SE in Miami is like sipping Chateau Lafite Rothschild in a public urinal."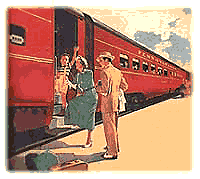 Off The Tracks: AMTRAK's total annual revenues (less subsidies from states): $2.432 billion. Total losses $2.7 billion. This means that AMTRAK would have to more than double the price of its train tickets just to break even.
Randall O'Toole commented, "But with losses of $2.7 billion, $1.1 billion of which was from operations, there is no way that Amtrak trains will ever earn a profit."
Per capita rail passenger miles peaked in 1919 and fell by half during the Roaring '20s. There was a brief resurgence of passenger railroading during World War II due to gas rationing. Once the war ended, it was all downhill. By 1949, per capita passenger miles had fallen to 1929 levels.
Book Review: 'Tracks Through Our Lives … Stories Told On Philly El Trains' by John A. McCabe
This is a 180-page softcover book, containing 17 short stories sort-of-built around various El stops on Philadelphia's Frankford-Market Street Elevated train line. Some may be true, some allegorical, others hyperbole, still others fictional. Some of the stories seemed cliched and boring, others poignant. Some were hard to follow, narrated in an almost stream-of-consciousness fashion.
I grew up in ... (more >>>)
I Always Thought Cloud City Seemed A Little Off: Star Wars actor Billy Dee Williams has come out as gender-fluid. What do you expect from someone who plays a character named 'Lando'. On the other hand, it doubles his chances for a date on Saturday night, which is important if you're 82 years old.
Back in the 1970s, gender fluidity was known by a less-PC moniker: switch hitting.
Quote of the Day is from Victor Borge: "Santa Claus has the right idea. Visit people only once a year."
---
Monday December 2, 2019
Best-Looking American Production Cars: Beauty is, of course, in the eye of the beholder.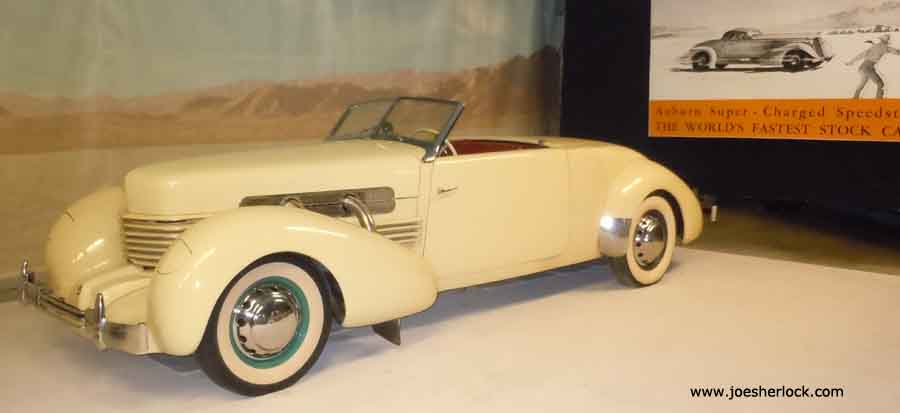 That qualification aside, I hereby announce my choices for the ten best-looking American production (no concepts, no one-offs, no customs) cars (no trucks or SUVs) ever manufactured ... (more >>>)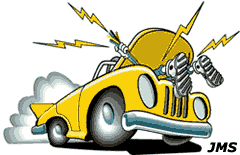 Small, Expensive Niche: Roger Penske's Penske Automotive Group operates more than 150 dealers across the U.S. and he "isn't very excited about electric vehicles, as he's seen how easily they sell."
During the most recent quarter, battery-electric vehicles represented only 1.9% of U.S. sales. 79% were Teslas.
In general, EVs "have not had the lift that [the industry] expected," Penske said. He added that he's aware of many Audi E-Tron pre-orders cancelled in the interest of affordability. "I think there is some sticker shock. The customers that thought these would be more affordable, like a Q5," Penske said. "But when you're looking at an $80,000 vehicle in a $1,500 payment, it gets - it's really aggressive from the OEM standpoint."
"Never Give Up, Never Surrender!" That's what they said on 'Galaxy Quest'. Michael Lamm is a respected auto writer. I've read much of his stuff and purchased his wonderful book, 'A Century of Automotive Style', over 20 years ago. I recommend it highly. It's probably the best tome on car design and covers everything from the coachbuilders of the 1920s and '30s to the in-house design stories at automobile manufacturers.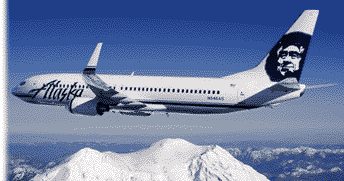 How Boeing Lost Its Way: The airplane company was once the Province of engineers seeking technical excellence; now its run by a bunch of MBAs who've never spent a minute riveting or welding.
Glenn Reynolds wrote, "Move your company HQ to Chicago, a city run by grifters and crooks, then lose your bearings and values? Who could have seen that coming? Executive offices should be in the factories, and you should have to walk through the shop floor to get to them."
Jerry Useem wrote in The Atlantic: "For about 80 years, Boeing basically functioned as an association of engineers. Its executives held patents, designed wings, spoke the language of engineering and safety as a mother tongue. Finance wasn't a primary language."
And: "When the headquarters is located in proximity to a principal business - as ours was in Seattle - the corporate center is inevitably drawn into day-to-day business operations," a senior Boeing executive explained at the time. "And that statement, more than anything, captures a cardinal truth about the aerospace giant. The present 737 Max disaster can be traced back two decades - to the moment Boeing's leadership decided to divorce itself from the firm's own culture."
Global Warming Alert … from the blog Borepatch (via The Woodpile Report): "We haven't seen a record high temperature set in any of the fifty States in over 20 years despite the run of reported Hottest Year Ever."
Bad Pun of the Day: Sign at a nudist camp: 'Sorry - Clothed for Winter'.