Thursday June 13, 2019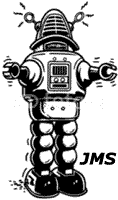 Robot Cars: John Whitehead at The Rutherford Institute wrote, "There is no such thing as a driverless car. Someone or something will be driving, but it won't be you."
He added, "We are living the prequel to The Matrix with each passing day, falling further under the spell of technologically-driven virtual communities, virtual realities and virtual conveniences managed by artificially intelligent machines that are on a fast track to replacing us and eventually dominating every aspect of our lives."
And: "Look around you. Everywhere you turn, people are so addicted to their internet-connected screen devices - smart phones, tablets, computers, televisions - that they can go for hours at a time submerged in a virtual world where human interaction is filtered through the medium of technology. This is not freedom. This is not even progress. This is technological tyranny and iron-fisted control delivered by way of the surveillance state, corporate giants such as Google and Facebook, and government spy agencies such as the National Security Agency."
"Eventually … we will all be made to suffer the same consequences in the electronic concentration camp that surrounds us."
Love Those Miniskirts: Spokesmodels from the 1968 Chicago auto show can be found here.
Book Review: 'Mini: 60 Years' by Giles Chapman
Introduced in the Spring of 1959, the original Mini (sold as the Austin Se7en and the Morris Mini-Minor) was an exercise in clever packaging and minimalist design. It had sliding windows, and external door hinges to increase useable storage space and was powered by a small four-cylinder engine mounted transversely to save room and coupled to a front-wheel drive transaxle.
Wheels were tiny (10 inches) to increase interior space. The car seated four passengers in relative comfort but rode on an 84-inch wheelbase and was only 120 inches long - more than three feet shorter than a VW Beetle.
The Mini came about because of ... (more >>>)
Sadly, Everyone May Lose In The End: Gibson's Bakery and Market (a fifth-generation family operation founded in 1885) near Oberlin College in Ohio had its reputation severely damaged when it reported shoplifting by three black Oberlin students in 2016. The bakery was besieged by demonstrators charging "racism." In the midst of the ruckus, Oberlin's Dean of Students, Meredith Raimondo, drew up a flyer, claiming Gibson's had a history of racial profiling and urged students to boycott the bakery. The college also discontinued purchasing baked goods from Gibson's.
Gibson's and its owners sued the college and Raimondo for libel, tortuous interference with business relationships and contracts, intentional infliction of emotional distress, and trespass. The bakery claimed long-term damage to its business and reputation for the allegedly defamatory accusations and other torts. Last week, a jury awarded $11.2 million in compensatory damages to Gibson's from Oberlin College. The award could triple in a new hearing on punitive damages.
The small private liberal arts college apparently is in some financial peril anyway and many end up going out of business as a result of the verdict. Oberlin is a small town with a population of 8,000 or so. Without patronage from students, Gibson's Bakery may not survive either, even though it was the victim here. Everybody loses.
To All Dads: Happy Father's Day. I've posted my thoughts about fathers here. And here.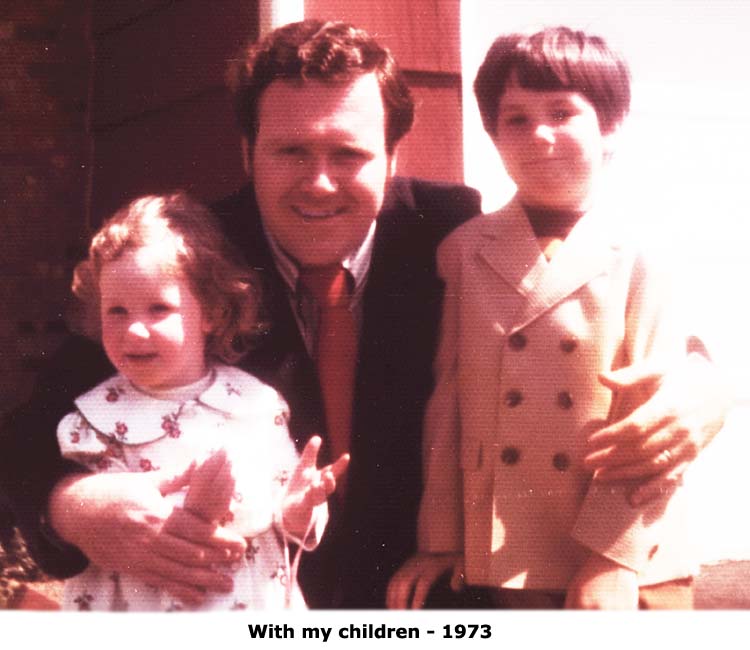 I miss my dad; he would have turned 100 this year.
Heaviest Present Ever: 25 years ago, my Father's Day gift was my 1939 Plymouth coupe.
Thought For Today: A recent study has found women who carry a little extra weight live longer than men who mention it.
---
Tuesday June 11, 2019

Who's Sorry Now? With apologies to Connie Francis, it's time to ask that question about GM's Buick division. To save a few bucks, Buick decided to make its mid-size Envision SUV in China. Now, the Trump administration has denied a General Motors request for an exemption to the new 25% U.S. tariff on its Chinese-made Buick. So that $35,000 Envision will soon cost a lot more - unless they move production back to the good ol' USA.
America bailed out General Motors. It thanked us by importing vehicles from China. Time for a little payback.
U.S. Buick Envision sales fell by nearly 27% to 30,000 last year and fell another 21% in the first three months of 2019.
How The Hell Do You Clean Them? The Michelin Uptis tire is designed to provide proper grip and durability at highway speeds, too. But it is airless. Sandwiched between the outer tread and the inner aluminum wheel are a bunch of spokes or ribs that substitute air pressure. These spokes are made of a combination of rubber and fiberglass reinforced resin.
Once mud or snow packs into those spokes, the wheel balance would quickly become an unholy mess.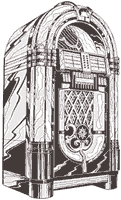 Car Tunes: James Lileks has replaced his green 2005 Honda Element with a new car of some sort. When he was looking at cars, one of the things he checked was the CarPlay interface because music and podcasts are important to him.
He wrote, "And hey, my car now has Bluetooth, so I can play my songs without getting out cords. I'd already set that up, but was surprised to find that the car started playing what I'd been listening to on my phone. It picked up where I'd left off. It was a sultry electronic number with a good beat and some Miami-Vice vibes. I was on the highway in four minutes. Turned into the sunset. Punched it."
Our family didn't have a car with a working radio until my dad bought his 1962 Volkswagen Beetle - and it had a radio only because I paid for it. I didn't have a car with prerecorded music until I installed a tape deck in my abominable 1980 Oldsmobile Omega in 1982 or so.
If anything happened to our current daily drivers (my Lexus has a 6-CD player; my wife's Avalon has a 6-CD player and a tape deck), I think I'd buy something quite used so that I could get a car with a CD player. I can't handle all this CarPlay technology and do not own a modern musical smartphone - just a dumb phone. I've burned CDs with the music I like. I get about 30 songs on a CD and 180 songs per car is enough musical variety for me.

Early Run: After returning from Mass on Sunday, I fired up my '39 Plymouth business coupe and went for an early morning drive. At 8:45 am, there was bright sun, blue skies with puffy clouds here and there and almost-empty roads. It was brisk (50 degrees) but I got a good look at Mt. St. Helens, which is still snow-covered but is no longer smooth and round. The creases, folds and crevasses are now visible; snow is melting and in another couple of months, it will be mostly bare dirt.
The last several days have been overcast with rainstorms but the sun returned and I wanted to get another old car ride in while the weather was on my side. As usual, the Plymouth ran fine. Afternoon temperatures eventually reached 78 degrees.
If I Were Still Working ... I'd want to drive this on my daily commute. Outta my way, peasants!

I Met Him Once Or Twice: Vincent L. Gregory Jr., retired president and CEO of the former Rohm & Haas Co., has died of a chronic respiratory illness at his home in Hampshire, England. He was 95.
Vince Gregory was born into a poor family with 9 children in Oil City, PA. Because his father had trouble finding work during the Great Depression, young Vince chopped firewood to help support his family. Gregory was a fighter pilot in Europe during World War II and joined Rohm & Haas in 1949 as a junior accountant responsible for conducting internal audits at three of the chemical company's plants.
Mr. Gregory served as head of Rohm & Haas from ... (more >>>)
Quote Of The Day is from Steven Wright: "If at first you don't succeed, skydiving is not for you."
---
Friday June 7, 2019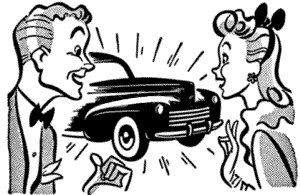 May Vehicle Sales: Many auto analysts have been predicting doom for several months now but May wasn't too bad for car sales. The seasonally adjusted, annualized rate of sales (SAAR) in May came in at 17.4 million, well above the 16.9 million forecast. That is up 1.2% from 17.26 million in May 2018 and April's 16.41 million pace. The SAAR had slipped below 17 million three months this year, an early sign that the U.S. market continues to cool after four straight years of sales above 17 million units.
Nevertheless, sales in the American car market are down by 2.4% so far this year Monthly winners included Volvo (+5%), Hyundai (+4%) and Subaru, which has recorded 90 consecutive months of yearly month-over-month growth and was up 6% in May. Fiat-Chrysler, Toyota and Nissan posted higher U.S. new vehicle sales for May as well. GM and Ford don't report monthly sales anymore but outside estimates show drops of 1% and 4% respectively.
Fiat-Chrysler Automobiles reported a 2% rise in sales, as demand for both light- and heavy-duty pickup trucks remained strong. The Ram pickup, a major profit-driver for FCA, had a 33% gain in sales versus May 2018. It was also the best May ever for the Jeep Grand Cherokee and the highest level of May sales for the Dodge Charger in six years. Overall, total sales rose to 218,702 vehicles. Fleet represented 31% of total FCA sales during the month. The Chrysler brand dropped 26%, while the Fiat brand declined 29% to 1,025 vehicles. Alfa-Romeo sales dropped a whopping 34% to 1,572 units.
Japanese automaker Toyota posted a 3% sales increase, boosted by strong demand for its Camry sedans. Nissan's sales rose fractionally, driven by SUV and truck sales. Mazda sales declined 16%. Hyundai rose 2%, while its Genesis brand experienced a sales leap of 115% to 2,313 automobiles.
Honda Motor Co. reported a 5% drop in sales for May, driven by declining sedan sales. Honda brand sales dropped 6%, but Acura sales climbed 6% on strong sales of RDX and MDX crossovers. Volkswagen sales increased 14% year-over-year. Mini sales dropped 33% in May to 2,822 vehicles.
Mercedes-Benz sales declined 15%, while BMW sales increased 2%. Lexus sales declined by 3%, while Audi sales dropped 2%. Porsche sales fell 10%.
Lamborghini sales jumped 86% to 232 vehicles, outselling the Smart car more than 2 to 1.
When Air Was Free:
Wedding Called Off: The proposed Fiat-Chrysler merger with Renault appears to be dead.
Fiat-Chrysler blamed French politics: "It has become clear that the political conditions in France do not currently exist for such a combination to proceed successfully." France's finance minister, Bruno Le Maire, said that the government, which has a 15% stake in Renault, had not been prepared to back a deal that was not supported by Renault's alliance partner Nissan.
Some Interesting Observations Here: George Paolini has provided eight reasons why Apple should buy Tesla.
Language, Please: The New York Times tried to dehumanize unborn babies, calling a baby's heartbeat "embryonic pulsing."
Micaiah Bilder observed, "This new terminology is not based on facts or scientific evidence. It's based on an agenda that supports abortion on demand."
"He's A Sick Man," His Attorney Said. He most certainly is. George Aref Nader, who was a key witness in special counsel Robert Mueller's Russia investigation, was arrested on child pornography charges this week in New York.
"Nader was arrested upon arrival at John F. Kennedy International Airport for "transporting visual depictions of minors engaged in sexually explicit conduct." He previously pleaded guilty to the same charge in 1991, the Justice Department said." The Mueller report mentions Nader in nearly four dozen footnotes, including references to his interviews with special counsel investigators, and other materials, like his e-mails and text messages.
Nader flew to the United States "in order to attend an appointment with a doctor at Mount Sinai Hospital, according to both his attorney and a government prosecutor. He had open-heart surgery five weeks ago, his attorney said, and more recently experienced complications." "He's a sick man," the attorney said. In many ways.

New Orleans Son: Singer and songwriter Dr. John has died at age 77 of a heart attack. He won six Grammys and was inducted into the Rock and Roll Hall of Fame in 2011.
Dr. John was best known his blend of music that touched on blues, New Orleans R&B and pre-War Tin Pan Alley songs. He helped define and popularize New Orleans music through his long and colorful career. I especially liked his version of the 1928 classic, 'Makin' Whoopie', with fellow singer Rickie Lee Jones. RIP.
Sad To Say, But There Seems To Be One Of These In Every Town: In Sacramento, a serial 'Americans With Disabilities Act' lawsuit filer faces charges as store owners rejoice.
"Across Northern California, (Sacramento attorney) Scott Johnson has filed thousands of lawsuits alleging ADA violations, collecting settlements and, sometimes, driving business owners to close their doors. Now, Johnson is facing charges that he filed false tax returns on income received from such lawsuits."
A disabled guy in Vancouver - the bane of many storefront business owners - tried to do the ADA hustle with me about a dozen years ago and I called him on it and shut him right down. He left and never bothered me again It's nothing but a racket for certain scumbags.
Quote Of The Day is from Dave Burge: "Let's be honest: pretty much everything you know about world history or opera or Shakespeare or philosophy is the result of a cartoon making fun of it."
There's 'The Homer of Seville' episode where Homer Simpson became an opera star. You can get other new insights on the cultural arts from The Simpsons, too, such as when Homer, Lenny and Carl thought ballet involved a circus bear driving a little car. Actually, I thought so too.
---
Wednesday June 5, 2019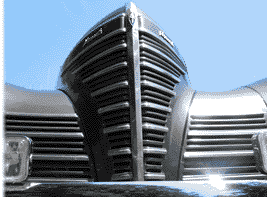 Can't Wait For Summer To Arrive: At 10:30 on Monday, the temperature was 60 degrees and the sky was a light blue with lots of clouds, in which the sun occasionally hid. Nevertheless, I fired up my '39 Plymouth business coupe, drove to the library - returning one book and picking up another one - and then took a little back roads drive.
The library wasn't busy and neither were the roads. I had the windows down for part of the trip, listening to the V8 rumble through the Glasspacks.
It was a pleasant drive and I'm looking forward to more as summer makes its way into my life. Do stuff while you're still able, I say. Sadly, the forecast calls for clouds, rain and a doctor appointment later in the week.
Odd Choice: Petula Clark is a very talented British singer and actress. She is much more famous in Britain and continental Europe than she ever was in America. (In the mid-1990s, we saw her star in 'Sunset Boulevard' in London's West End and she was fabulous.) So, it seemed strange that she would be hired to sing the praises of the 1969 Plymouth line-up in a one-minute U.S. television spot.
Did Nancy Sinatra, Aretha Franklin or Lani Hall (from Brazil 66) want too much money?
Brexit Blues: Production by automakers in the U.K. plummeted in April as factories were halted and shifts rescheduled to brace for Brexit. A total of 70,971 vehicles were produced, 45% fewer than a year earlier. Manufacturing for domestic and overseas markets fell 44% and 45% respectively, as most major companies brought forward and extended production stoppages normally scheduled for the summer holidays.
Overall European car sales declined for an eighth straight month in April amid weak demand in the U.K., where Brexit uncertainty prompted consumers to hold off big-ticket purchases. Monthly deliveries dropped 1% to 1.22 million cars, the European Automobile Manufacturers Association said.
Chug, Chug, Chug, Chug … Woooooooo… Wooooo: A very nice video of the fully-restored Union Pacific 'Big Boy' 4-8-8-4 steam locomotive in action is posted on Jesse Bowers' Just A Car Guy website.

The Big Boy's engine and tender total 133 feet in length. (permalink)
You Too Can Have White Privilege. Here's how: Go to school and study your ass off. Graduate from high school. Obey the law. Avoid recreational drugs and alcohol. Get a job. Consider no job, if it is honest work, to be beneath you. Work your ass off. Go to church. Avoid pre-marital sex and all-night partying. Do not have a child unless you're married and are able to support one. Live beneath your means. Save money for emergencies. Do not hang out with criminals, slackers, or losers.
This is white privilege in a nutshell. And what's great about white privilege is, get this, you don't have to be white to get it.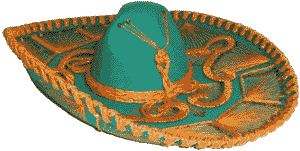 Is There A Mexican Version Of 'Seinfeld'? Since his election, President Trump has tried everything within the U.S. to stop the flow of illegal immigrants and drugs. He has been thwarted by Democrats, sometimes by his own political party and by judges. So, like George Constanza on 'Seinfeld', he declared that if "nothing works, do the opposite." Now he is putting the onus on Mexico by threatening ever-increasing tariffs on them until they stop the flow. Starting June 10th.
I think it's a good idea. Mexico can stop the invasion of Central Americans any time it wants to. It just doesn't want to. Mexico has a massive flow of income from those Coyotes that traffic people. And there are all the remittances that flow back to Mexico from Mexicans living in the U.S. I think a tax on remittances to Mexico would also be a great idea. If Mexican tariffs hurt Ford, Chrysler, GM, Volkswagen et al, so be it. Japanese car makers produce approximately 1.3 million cars in Mexico, many of them were exported to the U.S. No one asked auto companies to relocate plants to Mexico. But they did and now they'll have to pay the consequences. Until Mexico caves.
It is time to bring trade back to a level playing field. Trade wars are far less expensive than military wars in terms of human and dollar costs. Americans - individuals and businesses - need to have patience until things settle down.
Doing the opposite certainly worked for George Constanza - he got a new job, new clothes and a new girlfriend.
Remembering D-Day: 75 years ago tomorrow, many American and British soldiers - over 4,000 by some estimates - lost their lives during the Normandy Invasion - the turning point in World War II's European Theater. Ol' Remus of The Woodpile Report observed that it is "a pivotal event outlasting its time to become the Gettysburg of the twentieth century, equally rich with consequences and subtexts and what-ifs." In addition to the 4,000+ known dead, there were thousands more wounded or missing.
Next year will be the 75th Anniversary of the bombing of Hiroshima and Nagasaki with atomic weapons - the turning point in World War II's Pacific Theater. There probably won't be much of a celebration because … well … nuclear bombs. That's a shame because President Truman's decisive action probably saved 200,000 American lives by several estimates.
Book Review: 'Trumponomics: Inside the America First Plan to Revive Our Economy' by Stephen Moore and Arthur B. Laffler
If you watch Fox Business, Stephen Moore is a familiar face. Formerly of the Wall Street Journal editorial board, he looks like Steve Martin's younger, egghead brother. Art Laffler, of Laffler Curve fame, was a member of President Reagan's Economic Policy Advisory Board. Both men have served as advisers to Donald Trump, starting in 2016.
Candidate Trump promised a substantial and a transformative change in economic policy ... (more >>>)
Quote Of The Day is from Bertoit Brecht ('Life of Galileo', 1939): "The aim of science is not to open the door to infinite wisdom, but to set a limit to infinite error."
---
Monday June 3, 2019

Ford Struggles ... to make money selling vehicles, so it wastes time and energy on robots. "Digit is a two-legged robot designed and built by Agility Robotics to not only approximate the look of a human, but to walk like one, too." So says a press release from Ford Motor Co. touting the automaker's partnership with the company that builds high-tech, scary-looking robots that unfurl from the back of a van.
Coming Soon: Autoblog has posted photos of the 2020 Mini Cooper S E electric car.
"From the front you'll immediately notice the filled-in grille. It's bisected in the middle by a highlighter yellow stripe that contains a small opening, just like on the concept. It's basically the inverse of a gas-powered Mini's grille. There's also a circular medallion attached to the grille indicating its electric powertrain. The only other exterior changes include the electric logo debossed in the fuel-filler door, which is obviously now a charging port cover, and the wheels, which are smaller versions of the asymmetric pieces seen on the concept. Otherwise the metal body panels, bumpers, lights, windows and everything else on the body is taken directly from the regular Mini hatch."
No details about powerplant ratings, battery range or pricing have been released.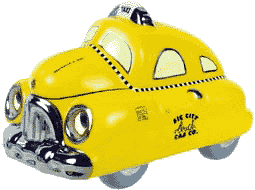 Four-Wheel Train Wreck: Uber is destroying the traditional cab business. Uber's employees, contractors, associates or whatever it calls them are whining that they can't make a living as Uber drivers. Last month, Uber reported a quarterly loss $1 billion. On revenues of $3.1 billion. So, its loses about 30¢ on every sales dollar and would have to raise prices by 32% just to break even. And that won't solve the driver compensation issue - doing so might mean an additional 25% price increase.
If it raises prices by 50%, Uber will cost as much as a taxi ride and loses its cost advantage. How can this company stay in business? Don't say more volume, that's the old Vinnie-and-Tony theory of business. If you can't make money as a huge $13 billion per annum outfit, scaling up further isn't going to help you Uber.
Hail Uber rides if you must, but avoid buying the stock.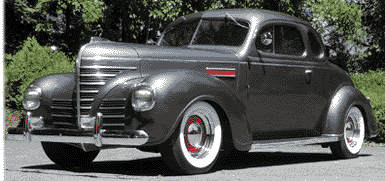 Buttermilk Sky: When I looked out the window Friday morning, I was reminded of the old Hoagy Carmichael standard. The sky was indeed cloudy, almost the color of buttermilk. We've been having a lot of clouds and cool weather lately. I haven't had the Plymouth out of the garage in three weeks.
At 11:00 am, the temperature was 57 degrees and it was still overcast. Nevertheless, I fired up my '39 Plymouth coupe, drove into town, fueled up and went for a drive in rural Clark County. Saturday had better weather, but some of my backroads route was closed because of Hockinson Fun Days events.
As usual, I played '50s rock-n-roll through the old coupe's twin speakers during my travels. The Plymouth ran great … as usual.
What About That 'At Some Point You've Made Enough Money' Thing? Barack Obama was paid almost $600,000 to speak at a marketing conference in Bogota, Colombia.
Stephen Green quipped, "That's different because he's better than you bitterly clingy proles."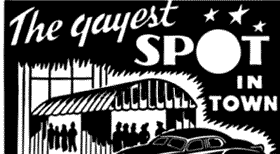 But … I Thought Stereotyping Gays Was Forbidden: Christina Cauterucci, a writer at Slate, contends that because gay presidential candidate Pete Buttigieg looks straight, is well-dressed, well-spoken, and has no overt flamboyance, he is unable to empathize with the hurdles other LGBT community members have to face. Jacob Bacharach of The Outline went a step further and demanded that Buttigieg is actually bad for the LGBT community.
Complaining, once again, that Buttigieg is white, educated, and boring, his main argument posits Buttigieg is far too conservative to adequately represent LGBT Americans. He seems uneasy that Buttigieg is not actively on the gay hook-up app Grindr, which he finds suspicious and offputting.
Perhaps Mayor Pete should call Elton John for a fashion consult.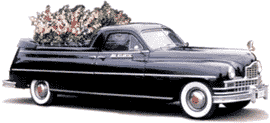 Funny, Talented And One-Of-A-Kind Performer: Singer-songwriter and guitarist Leon Redbone has died at (actual) age 69, after a long illness. He lived in New Hope, PA.
Leon's distinct, quirky, whimsical style and passion for ragtime, vaudeville and old-time blues made him semi-famous although he never became a household name. Born in Cyprus, he usually wore dark glasses and a Panama hat. NPR noted that "Redbone's career was defined by biographical mystery and a musical ear obsessed with the sounds of yesteryear." On his Christmas Island album, Leon did a duet of 'Frosty The Snowman' with Dr. John.
Leon's website noted his passing, writing that he "crossed the delta for that beautiful shore at the age of 127. He departed our world with his guitar, his trusty companion Rover and a simple tip of the hat." The statement added: "He's interested to see what Blind Blake, Emmett and Jelly Roll have been up to in his absence, and has plans for a rousing sing-along number with Sári Barabás. An eternity of pouring through texts in the Library of Ashurbanipal will be a welcome repose, perhaps followed by a shot or two of whiskey with Lee Morse, and some long-overdue discussions with his favorite Uncle, Suppiluliuma I of the Hittites."
Rest in Peace. Or, as Iowahawk tweeted: "RIP to a wonderful anachronism."
Been There, Done That: Amazon is developing a voice-activated wearable device that can recognize human emotions. Anybody else remember Mood Rings of the 1970s?
The ring was created in 1975 by two New York inventors, Josh Reynolds and Maris Ambats, who bonded liquid crystals with quartz stones set into rings.
Thought For Today: I love being 75; I learn something new every day and forget 5 others.