Thursday August 22, 2019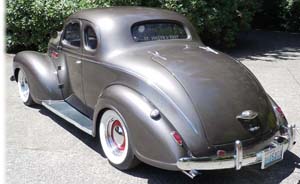 Cool Summer: We haven't had many 90 degree days this year and we've had a lot of cloudy days. Tuesday dawned bright and sunny, so I fired up my '39 Plymouth coupe at 10:00 am when the temperature was a comfy 68 degrees. Then I went for a spin along the back roads of unincorporated Battle Ground.
I had a good drive, although the sky - while light summer blue, was hazy - and Mt. St. Helens was totally bare. My drive was uneventful except that I had to pass a lumbering dump truck on a narrow road. But the Plymouth and I were up to the task. I'm glad I got out and about on Tuesday; it rained Wednesday.
Ominous Sign: German car rental company Nextmove has walked away from a $5.55 million order for 85 Tesla Model 3 electric vehicles following a dispute over how to fix quality issues. Nextmove said its Model 3 vehicles had paint defects, faulty wiring, scratches on the dashboard, faulty wheels and condensation in the headlights.
Clever Thieves: Here's how to break into a vehicle using only packing tape.
Book Review: 'The American Steam Locomotive in the Twentieth Century' by Tom Morrison
This 624-page book thoroughly covers its subject. You'll find little mention of the early days of railroading, nor of 19th Century westward expansion. This book focuses on its subject, so there's not a lot of information about electric locomotives, nor are diesels covered in detail. This is about steam - from the small yard switchers to the powerful Mallets and articulateds.
The various engineering efforts and 20th Century developments such as roller bearings, compounding and superheated steam are reviewed in depth. The level of detail is ... (more >>>)
You Want These People As President? U.S. Senator Cory Booker has missed more congressional votes than any other lawmaker running for president in 2020. The New Jersey Democrat missed 45% of the votes brought before the Senate in the 116th Congress, which began January 3rd.
Fellow Senator Kamala Harris of California was second with an absentee rate of 44%, missing one fewer vote than Booker. She entered the presidential race more than a week before he did. Both U.S. Senators Kirsten Gillibrand of New York and Bernie Sanders of Vermont missed 40% of their votes.
If Congress were run like a business, these miscreants would have been fired long ago for gross absenteeism.
Scary But Believable Prediction: David Cole recently wrote, "More and more, I think the only "solution" to a problem like Baltimore is the one I outlined in arguably my grimmest column to date, back in February 2018. Mainstream conservatives will continue to spew their fairy-tale solutions ("Oh boy, Spanky - a scrap metal drive!") and leftists will continue to spew theirs ("Reparations! More welfare!").
But in the end, like it or not, we're heading for the age of the de facto "urban reservation." The salvageable people will get out, the salvageable surrounding land will be gentrified, and the remaining detritus will be boxed in and forgotten. The fact that most Americans expressed outrage at the recent spate of mass shootings while continuing to ignore gun crimes in black inner cities shows the increasing popularity of 'What happens on the reservation is none of my business.'"
Bad Pun Of The Day: A hangover is the wrath of grapes.
---
Tuesday August 20, 2019
2019 Monterey Week: Last week's annual car festival offered the usual mix of spectacular and fascinating vehicles on display as well as always-interesting auto auction results. Once simply the Pebble Beach Concours, this car-centric, scenic venue has been expanded to include week-long events, including exclusive new vehicle launches by manufacturers as well as numerous track and rally events. And humongous traffic jams as people try to attend every attraction.

This year, $245.5 million worth of wheels were sold at six auction houses, according to Hagerty, the classic-car insurance and market-research company. This figure represents a decline of 34% from last year, even though Bonhams and RM Sotheby's added an early and extra day to their annual collector car auctions during Monterey Car Week. The classic-car market has lost some traction from the 2014-2015 peak, when Monterey sales totaled $396 million.
Hagerty added that average ...(more >>>)
Newspaper Death Watch - 2019 Edition: Once upon a time, the newspaper and magazine industry was one of the largest employers in America. No more. New research shows that over 2,000 newspapers have closed in the last 15 years. The newspaper industry has continued its relentless downward spiral, which started with the advent of the internet and accelerated during the Great Recession. The pace of the decline ... (more >>>)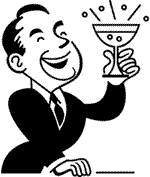 Drinking Demographics: Winemakers have assumed that consumption of their offerings will be on an upward sloping growth path for the foreseeable future. Weekend Financial Times noted that, sadly, that is not the case.
"Millennials are not that interested in wine. Citing the Wine Intelligence US Landscapes 2019 report, there are apparently three million fewer wine drinkers between the ages of 21 and 35 than there were in 2015. What are they drinking? Mixed drinks and/or artisanal beers. The patience to do tastings to figure out what you like is not there. This will have implications for a number of the spirits companies that still have major wine operations, or those companies that are primarily wine producers. Wine making is a capital-intensive business that has a lot of moving pieces, as well as a number of things that can go wrong before you can actually bring product to market, including disease, weather, failed crops, pestilence, and sometimes, just bad luck."
These trends were confirmed in a recent interview with Rob McMillan, an executive vice president and founder of Silicon Valley Bank's wine division. He indicated that "his survey showed the dominant consumers of fine wine to be the baby boomers, who want to hear about how the wine was produced. And, they want to meet the Wine Whisperer who spoke to the grapes. The Millennials are avoiding wine because of price – it costs more than either beer or spirits. Unless that can change, the wine industry down the way will hit a brick wall."
I dunno. I shunned wine when I was younger and didn't take it seriously until I was in my mid-30s.
Thought For Today: A penny saved is a government oversight.
---
Friday August 16, 2019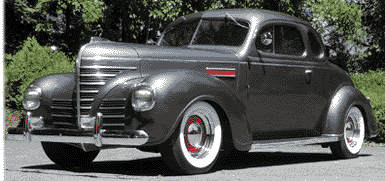 How Many Summers? I tell this story every year but, for people over 60, it's worth repeating. Especially since one of my car buddies is now terminally ill, can no longer drive his old cars and is, in fact, now confined to a wheelchair. He's only 67. Two years ago, he was in great shape and undoubtedly thought he had many summers remaining.
About twenty years ago, I visited a custom car builder in Portland as part of a car club meet. The owner used to do restorations of classic cars - Cords, Packards and the like - but he switched to creating high-end, custom resto-rods because the profits were better and, unlike many of his classic car customers, the resto-rod patrons never ran out of money in the middle of the job. These customers gladly made payments up-front, so cash flow was no longer a problem.
When I was there, he was doing a Chevy Nomad, coupling a clean '55 wagon with an almost-new Corvette that had been rolled. The Nomad was sectioned and slightly chopped and the Corvette frame was stretched and narrowed to fit the Nomad's revised body. Finished price was around half-a-million bucks. His typical customer was a wealthy, aging California tech wizard who wanted to relive his somewhat-to-mostly fictional dream youth. (Perhaps he had watched 'American Graffiti' too many times.)
Speed of completion was far more important than cost. Said the contract designer hired for this job: "These guys are feeling the weight of age upon them and ask, 'How many summers have I got left?'" Indeed.
I ask myself that same question from time to time; that's why I try to take as many drives in my '39 Plymouth coupe as I can. So, when Wednesday dawned bright and sunny, I said to myself, "Let's go." There was lots of blue sky and, at 10:00 am, the temperature was already 70 degrees. I had the windows down and, as usual, played '50s rock-n-roll through the old coupe's twin speakers during my travels. Good drive. Another box checked.
Is Tesla Toast? Karl Denninger thinks so. He noted that Porsche board member Andreas Haffner told German newspaper Handelsblatt that the company now has 30,000 deposits of 2,500 euros for the high-performance electric sports car. That puts it in a strong position to rival Tesla's global Model S sales when deliveries begin later this year, and Porsche North America CEO Klaus Zellmer told CNET in December that the majority of depositors currently own a Tesla.
Karl wrote ... (more >>>)
No Convenience Here: The Minneapolis City Council has voted to deny any proposals to build new drive-thrus in the city. It is part of the city's plan to limit automobile usage. It includes food, banks, ATMs, or any other drive-thru facility where business transactions can take place.
Hard For Me To Believe ... but Elvis Presley died 42 years ago. He's now been dead for as many years as he was alive. On August 16, 1977, I was in Chicago on a business trip. It was sunny and hot. I had finished a meeting and was driving east on I-90 in a rented Buick Century - with the A/C going full blast - headed toward South Bend, when I heard the news on the radio. I don't know why I remember these details but I was wearing a gray wool, three-piece suit with a white button-down shirt and maroon club tie - my 34 year-old brain's idea of a corporate Dress-for-Success outfit.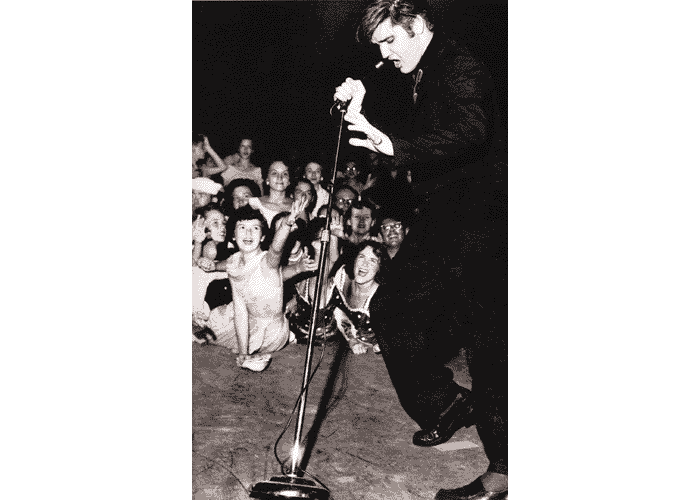 That night, I watched the 11:00 pm news in a depressingly dark motel room and saw a old b&w clip of a young Elvis performing 'Ready Teddy' on The Ed Sullivan Show. I had seen that very show when it originally aired on September 9, 1956. It was one of Elvis' finest live television performances. Ed Sullivan was in the hospital after a serious car accident in his big '56 Lincoln Premiere sedan. Substitute host Charles Laughton introduced Elvis; he performed from a remote hookup in Hollywood where he was making his first movie, 'Love Me Tender'.
In 1956, Elvis Presley was an awesome talent. I have more thoughts on Elvis here.
A recent Hemmings article about the hot road roadster used by Elvis in the movie, 'Loving You', drew a number of reader responses, including this one from teacher Joe Essid: "Not one of my college students knew who Elvis was, when the reference appeared in a reading recently." Elvis is as alien to them as Enrico Caruso was to me when I was in college. Google tells me that Caruso was hot stuff in 1910.
Killer Cabinets: U.S. Commerce Secretary Wilbur Ross has slapped a whopping $4.4 billion countervailing duty on Chinese cabinet manufacturers. The rate of manufacturing subsidy identified within the 'wood cabinet' study shows a massive 229% subsidy rate via discounted land, free lumber, electricity, raw materials, direct grants from government and discounted loans from Chinese banks to enhance export incentives.
Unfair competition is killing American woodworking businesses. It is also killing Chinese laborers: As a Bassett Furniture vice-president, Rob Spilman visited China and toured furniture manufacturer Lacquer Craft. Rob was appalled by the "lack of safety measures in the finishing rooms - no fans, no masks, nothing." Rob actually had a fondness for the smell of finishing material, but these fumes were so strong he had trouble catching his breath. "How do they stand it?" he had asked the plant manager, choking as he spoke. "Spray two years and die," the manager replied.
I'm glad that the Trump Administration is doing a trade reset with China. It is long overdue. In 1969 over one-quarter of our nation's workforce were employed in factories. Fifty years later, the figure had declined to less than 9%. Faced with ever-increasing labor regulation, upwardly-spiraling health care costs and the like, many companies reduced their workforce by subcontracting - often overseas. Goodbye to high-paying, union jobs as well as lower paying cabinet-making jobs.
Banana Split-Decision: Dave Burge tweeted, "I think it will take at least 200 more years of historical perspective to determine if Sid & Marty Krofft were visionaries or monsters."
I'm convinced that, if JFK had lived and kept taking medication for Addison's disease, by 1970, he would have looked just like H.R. Pufnstuf.
Book Review: 'Mostly Sunny: How I Learned to Keep Smiling Through the Rainiest Days' by Janice Dean
This is a breezy autobiography by one of the many blond Fox News ladies. Janice Dean is most frequently seen on 'Fox & Friends' and is a senior meteorologist at Fox News. In this book, she discusses her life and career, as well as her struggles with MS.
I first heard of Janice when she was in charge of The Scum Report ... (more >>>)
What?! Was She Trying To Get The Wrinkles Out? A woman suffered painful second-degree burns after steam cleaning her vagina. Feel free to take a moment and make all the steamed clam jokes you want.
"The patient, a 62-year-old woman, had tried vaginal steaming at home on the advice of a traditional Chinese doctor. After two sessions of sitting atop a pan of boiling water mixed with unknown herbs, the results - which included an alarming discharge - sent her looking for help at the emergency department."
Glenn Reynolds quipped, "I was expecting the 21st Century to be less stupid."
Where's Frank Rizzo When You Need Him? Watching the shooting drama in Philadelphia on Wednesday, I recalled a time when a gunman holed-up in a home firing at police and homes of neighbors would have been quickly dispatched and brought out in a body bag. Especially with six cops wounded. All of the rowhomes in this Nicetown-Tioga neighborhood have back alleys, so surrounding the place wouldn't have been a problem.
Reporters noted that, after awhile, residents were taunted officers and laughed at them. Rude behavior to be sure - but I'm not surprised. Seeing the packs of cops standing around a couple of blocks away, seemingly doing nothing and watching the press conference with an FOP rep who looked like Jabba the Hut and with hapless Philly Mayor Jim Kenney alternately looking bored and providing a pinched-faced "Who farted?" expression, I was hurling insults at the televised images myself.
It took seven hours until the perp, Maurice Hill, a 36-year-old felon with an extensive criminal history for drug and weapons offenses, surrendered after conferring with his lawyer Shaka Mzee Johnson. Frank Rizzo must be spinning in his grave.
Quote Of The Day is from Rita Rudner: "I rationalize shopping. I think a lot of women do that. Like, I buy a dress because I need change for gum."
---
Wednesday August 14, 2019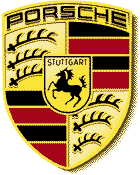 Porsche Or Not? An early Type 64 racing coupe is expected to fetch $20 million or so at the Pebble Beach Concours. A number of experts have opined that it is not a Porsche at all, but rather a Neanderthal precursor.
"It's not," says Andy Prill, a mechanical engineer and owner of Prill Porsche Classics in England. "This is one thing I've been at pains to point out to people." Prill conducted the presale inspection for RM Sotheby's, compiling a 53-page dossier on the car. His take: "While the Type 64 is a direct ancestor of the Porsches that came later, its mixing-bowl heritage disqualifies it from branded distinction."
The car "was built on a modified VW chassis, using a body made by German fabricator Reutter, with a VW engine customized to enhance power. In 1948 it underwent styling modifications at the coachbuilder Pininfarina. Later, parts added from Fiat and the Austrian conglomerate Steyr altered it further." The Porsche badging on the front of this car was added years after it was made.
Remembering The 1970s: Autoblog reported, "Tomica, Asia's leading die-cast toy car brand, is taking on Hot Wheels on its home turf. The 49-year-old company inked a deal with Walmart to distribute its thumb-sized cars in the United States. Already present in 130 countries, Tomica competes against Hot Wheels, Matchbox, Majorette, and other die-cast brands for the attention of collectors. Getting your hands on one previously required shopping online and paying exorbitant shipping fees, or flying to Japan. Starting in August 2019, you can conveniently put a Tomica on your shelf by driving to the nearest Walmart."
Actually, Tomica diecast cars were a staple of many chain stores in the 1970s and '80s. I used to buy ... (more >>>)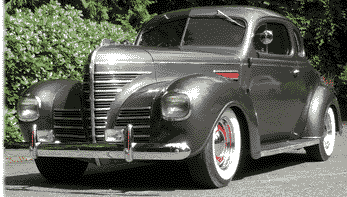 'In The Summertime': With apologies to Mongo Jerry:
"In the summertime when the weather is hot
You can stretch right up and touch the sky
When the weather's fine
You've got Plymouth rides on your mind."
And I sure did. But I hadn't taken any drives in a week because the weather lately has been non-conducive to old car drives: overcast, raining and/or dark clouds. Monday dawned bright and clear, so at 9:30 am, I fired up my '39 Plymouth coupe and went for a drive.
The temperature was 68 degrees (high of 84 Monday) and the sky was blue with a few clouds here and there. There was some morning traffic but nothing to slow me down. Mt. St. Helens was visible and is snow-free at the peaking making it a mound of brown-gray dirt.
I had the windows down so that I could hear the V8 rumble and burble of the Glasspacks as I also played '50s rock-n-roll through the old coupe's twin speakers.
Why There Are Mass Murderers: Recently, David P. Goldman wrote, "Mass shootings are a special form of suicide. The shooter never expects to survive. But the shooter combines self-hatred with group hatred. Hate becomes so melded with the shooter's identity that he determines to take as many people as he can with him. They are of the same order as the pilot who crashed a Germanwings airliner into the Alps in 2015.
Emil Durkheim's 1897 diagnosis of "anomic suicide" describes the Columbine perpetrators as well as the 2016 San Bernardino attack by Muslim fanatics, the "right-wing" shooter in El Paso and the "left-wing" shooter in Dayton. They are individuals cut off from society, destabilized by change and despairing of their own place in the world. Such monsters always have been among us. But now we are cultivating such monsters by destroying the ties that bind us to each other, to our past and to our future.
Everyone used to matter. No-one matters anymore, not at least in the postmodern dystopia of invented identity. In the good old days we mattered because each of us was radically unique. We were unique as members of a congregation standing before the God who made us, and unique as parents watching over the children we had brought into the world. We knew that each of us had a singular purpose, first because God does nothing in vain. We hoped to make the previous generation proud of us, and the next generation worthy of its predecessors."
Read the whole article. Americans once stood together on the shoulders of giants, inspired by their accomplishments. Today, too many people are inspired by thoughtless tweets and superficial selfies.
Goldman concluded, "I find it especially loathsome that the liberal ideologues who have done everything in their power to undermine family allegiance, congregational devotion and patriotic loyalty now blame the problem on guns."
Pay No Attention To What Francis Says: Pope Francis doesn't like the idea of capital punishment. I'd rather pay attention to Pope Pius XII, who wrote, "The State does not dispose of the individual's right to life. In this case it is reserved to the public power to deprive the condemned man of the enjoyment of life in expiation of his crime when, by his crime, he has already disposed himself of his right to live."
In related news, satire site The Babylon Bee reported ... (more >>>)
Quote Of The Day is from Conan O'Brien on Germany: "The great 20th-century power that said, 'Ditch Einstein, get Hasselhoff'."
---
Monday August 12, 2019
Got A Lot Of Livin' To Do: The 1929 Ford hot rod roadster (with a '32 Ford grille) that the Elvis Presley drove in the 1957 film 'Loving You' is being offered for sale for the first time in its hot rod history. It will be auctioned on August 31st at a Kruse event in Hollywood.
Elvis wanted to buy it, but Athan refused to sell it to him. The roadster had too much sentimental value; owner John Athan and his wife had driven it from LA to Las Vegas to get married.
I posed with the Ford during 2002's Great California Adventure at the NHRA Museum in Pomona, CA.
Magnum Force: Funny car drag racer John Force did his 700th race at age 70. He won with a time of 3.971 seconds at 320.58 mph final speed for the win.
Why Millennials Are Poor: There are many people who complain that young people can no longer afford a new car because prices are too high. For example, Jack Baruth recently wrote that young people "can't afford $24,000 HR-V EX-L AWD automatic-transmission transportation pods with all the charm of pre-chewed gum. Why don't you try making a car a young person would actually want to buy?"
It is not the fault of automakers. The reason young people feel so poor is because ... (more >>>)
Is Lyle Langley Involved In This? Poverty-stricken Egypt is going to build a $4.5 million dollar monorail. "The project, signed with the National Authority for Tunnels in Cairo, includes a 54-kilometre monorail system connecting the New Administrative City with East Cairo and a second 42-kilometre line linking 6th October City with Giza."
Sing along now: "... But Main Street's still all cracked and broken. Sorry, Mom, the mob has spoken ... Monorail! ... Monorail! ... Monorail!"
Book Review: 'The Case For Trump' by Victor Davis Hanson
Victor Davis Hanson is a conservative icon, award-winning historian and has a chair at the Hoover Foundation of Stanford University. His book, 'The Second World Wars', was a masterpiece of dispassionate analysis.
Hanson applies the same analysis to Donald J. Trump. He views this president as the ultimate change agent. Hanson compares him to ... (more >>>)
Quote Of The Day is from Kat Timpf: "Most people my age are raising children and meanwhile I won't buy AirPods because I do not think I could be responsible for something small."
---
Thursday August 8, 2019
July Vehicle Sales: The seasonally adjusted, annualized sales pace came in at 16.6 million, based on average estimates from J.D. Power/LMC Automotive, ALG, Edmunds and Cox Automotive. This is the fourth month this year that the SAAR has dropped below 17 million. The sales pace was 17.3 million in June and 16.7 million in July 2018. Higher interest rates and rising transaction prices are undermining showroom traffic, said analysts, even as overall U.S. economic and job growth continues, though at a slower rate.

Honda, Toyota, Subaru, Hyundai and Kia posted higher U.S. sales in July while Nissan and Mazda fell in the first monthly sales report without a Detroit 3 participant (GM, Ford and Fiat-Chrysler only report quarterly sales). At Honda, July volume edged up 2% to 141,296 units, with sales up 3% at the Honda division but slipping 4% at Acura. July volume rose fractionally at the Toyota division but slipped 2% at Lexus. Sales dropped 9% at the Nissan brand and 11% at Infiniti, extending the luxury brand's losing streak to seven months. Hyundai's U.S. light-vehicle sales advanced 12% in July, helped by higher retail demand driven by new and redesigned crossovers. Mazda sales fell 4% but Subaru sales rose 8%.
Things could be worse - much worse. July vehicle sales in Great Britain fell to their lowest level since 2012.
Unusual Engine: This highly-modified 1939 Plymouth pickup is powered by ... (more >>>)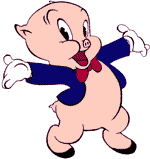 Lipstick On A Pig: Fiat had originally positioned its 500 minicar as stylish as Italian supermodel Bianca Balti. U.S. sales of the tiny auto have shown that Americans perceive the little Fiat as more like Ugly Betty. Sergio Marchionne stated that the 500 would "transform the U.S. market" and that the automaker would easily sell 50,000 units in the first year. Never happened.
The Fiat 500 is like a pig and no one wants to buy one these days. Not even in Italy. So what does Fiat do? "Fiat Chrysler Automobiles will spend $788 million to convert the Fiat 500 to electric power." Expect to see these electric porcinemobiles in the 2020 model year. Yeah, that really worked out well for the Smart car, which went all-electric this year. Oink.
Book Review: 'The Electric Car in America, 1890–1922: A Social History' by Kerry Seagrave
In 1895, it would have been difficult to place bets on the choice of motive power for the new-fangled automobile. Steam was familiar from locomotives and could run on almost any kind of fuel. But it took a long time to get the boiler up to operating temperature and frequent water stops were necessary. Gasoline motors were temperamental, the crank could break one's arm if it snapped back, engines were noisy and emptied noxious smoke.
Electric power looked like a winner back in those days .... (more >>>)
Sounds Racist To Me: CNN is developing an all-black panel show. The cable network hopes to hire regular CNN contributors April Ryan, Andrew Gillum, Angela Rye and Bakari Sellers as panelists for a brand-new show.
This should be a time for unity, not once-sided divisiveness. However, CNN should notify me when they decide to broadcast a hot, passionate, naked, lesbian nymphomaniac panel show.
Repositories Of Knowledge: Philanthropist Andrew Carnegie singlehandedly upgraded American attitudes about access to knowledge. He funded the creation of more than 1,600 libraries across the land, more than a century ago. 25 were located in Philadelphia - built between 1906 and 1930. Carnegie selected the ... (more >>>)
Thought For Today: The older we get, the fewer things seem worth waiting in line for.
---
Tuesday August 6, 2019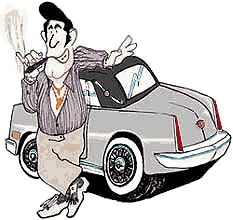 Investing In Wheels: Cars from the 1970s, '80s, and '90s are white-hot in their popularity. But older cars, not so much. That means iconic vehicles such as Mercedes SLs and Chevrolet Corvettes aren't expected to gain real value anytime soon - and according to the latest Hagerty Vehicle Rating, even the stunning Porsche 911 Turbo and the hipster-cool Porsche 924 have already had their day in the sun. Same with pagoda-roofed 1963-71 Mercedes-Benz 230SL/280SL and 1967-71 Mercedes-Benz 280SE. One exception is 1960s-era except for VW Microbuses. But this too shall pass.
"The adage, 'You can't sell an old man's car to a young man' is true for a reason. Buyers tend to get vintage cars they lusted after as kids - so Volkswagen Golfs and Buick GSXs are popular again, 30 or 40 years on. Conversely, the 1968 Lincoln Continental your dad kept parked in the garage for years may not be as appealing." Same with cars from the 1930s, such as my 1939 Plymouth.
I saw this happen with ... (more >>>)
Birthday Celebration: My birthday was yesterday and my wife and I had a quiet celebration. We already had a big celebration during the last weekend in July. My kids showed up to celebrate a joint birthday for me and my wife. There were cakes: Boston Cream Pie for me, a nice lemon cake for my wife and a Dutch Apple Pie to celebrate my son's upcoming retirement. There were lots of good gifts, too.

Yesterday, I went for a birthday spin in my '39 Plymouth coupe. At 9:00 am, the temperature was already 68 degrees. Skies were blue and there was still some morning haze at the horizon. I had the windows down, enjoying the fresh air and burble of the Glasspacks. Traffic was light and I had a good ride. By afternoon, the thermometer exceeded 90 degrees.
I Feel Less Alone Now: Last week, James Lileks wrote, "It's not that I lack for things to write, but do you really want to hear about my problems with Photoshop, and how it's bombing every time I use it, and this means I am faced with a choice of going with their ($*%#$*$#!#)_@# subscription model (NO) (NO THANK YOU) (NO) to pay monthly in perpetuity for software that expires the minute I don't pay? Or how it means I use an overpowered program that does most of the same things with an interface I don't like, or an underpowered program that does most of the same things with an interface I don't like for different reasons?
Or the fact that my main web-creation software will die with the next Mac OS, unless I subscribe to Adobe (SEE ABOVE, NO, OP CIT) or use another program that's missing two or three key things I must have? I've worried for a long time that I'd become too dependent on certain programs, and it seems the day is coming."
Me, too. All of my Adobe software is already paid for but it doesn't work on my newer computer which has the Mac Sierra operating system. Everything you see on this blog is created on my old 2009 MAC OS X computer. All images you see on my blog are either created, resized or modified with Photoshop. The blog is created on ancient 2003 Adobe GoLive software. I have 2009 Dreamweaver webpage builder software but could never figure out how to use it.
When my old computer croaks, that will be the end of The View Through The Windshield. Unless I croak first.
Book Review: 'Let Me Finish: Trump, the Kushners, Bannon, New Jersey, and the Power of In-Your-Face Politics' by Chris Christie
For many years, I've been a fan of Chris Christie. He is blunt, to-the-point and refreshingly honest. As U.S. Attorney for the State of New Jersey, Chris Christie was one of the principals involved in one of the largest-ever federal sting operations in U.S. history, chronicled in ... (more >>>)
Thought For Today: I can't understand why women are OK that J.C. Penny has an older women's clothing line named 'Sag Harbor'.
---
Thursday August 1, 2019
Still In Business: Lang Motors has been in business since 1924 and originated when John Wesley 'Wes' Lang Sr., at the age of twenty-one, opened a Maxwell automobile dealership in ... (more >>>)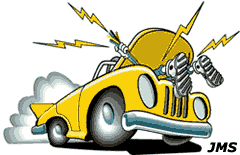 Maybe Cars Shouldn't Be Electric: Peter De Lorenzo provided a number of reasons why massive numbers of electric cars will cause massive problems. He pointed out that "storing the energy equivalent of one barrel of oil, which weighs 300 pounds, requires 20,000 pounds of Tesla batteries ($200,000 worth)." And: "It takes the energy-equivalent of 100 barrels of oil to fabricate a quantity of batteries that can store the energy equivalent of a single barrel of oil."
"And, during the winter months, the effort to live with a fully-electric vehicle in frigid temperatures - with a reduced range by half - is simply unacceptable. Oh, you haven't heard about range reduction in the freezing cold? You probably haven't if you've only listened to electric car zealots bragging about the advantages of their vehicles. But make no mistake, in the cold weather parts of this country electric vehicle drivers are in for a rude awakening. Want to use that heater? The range goes down. How about those heated seats and that heated steering wheel, if you ordered those options? The range goes down."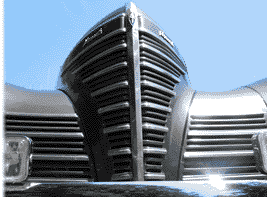 Crash Site Visit: Wednesday was a gloriously sunny day. When I fired up my '39 Plymouth coupe at 9:30 am, the temperature was already 66 degrees. It later topped out at 86 degrees. I drove to the library, dropped off a book and then headed off on my usual backroads drive.
As I approached the four-way stop intersection of 199th St. and 167th Avenue - about a mile east of the Battle Ground city limits, I looked for signs of Monday morning's horrendous two-car crash.
At 6:30 am, an eastbound orange/red Mazda6 sedan driven by a 53 year-old woman blew through the four-way stop at a high rate of speed, hitting a navy blue Volkswagen Golf. The Golf was just crossing the intersection headed southbound. It should be noted that there are two 'stop' warning signs as one approaches that intersection and the stop sign itself has a flashing red light. Monday morning was cloudy and overcast, so blinding sun shouldn't have been a factor in the accident.
"First responders administered aid to a 17-year-old boy, who was unconscious and suffered severe injuries, deputies said. A 53-year-old woman was conscious and alert. Both drivers were taken to an area hospital." Early news reports, later scrubbed, reported that the woman was trying to flee the scene by hitching a ride in another vehicle. The same report said the woman refused to take a sobriety test. The crash is still under investigation.
A later report indicated that the woman driver, Tania M. Kohlman, 53, of Brush Prairie, may have been intoxicated and that the 17 year-old boy, Dennis I. Marchenko, suffered a a fractured collarbone and is having memory issues. "The first deputy to arrive at the scene saw Kohlman attempting to leave and detained her. She did not cooperate with the deputy, who observed signs of possible impairment. Kohlman was taken to a local hospital with minor injuries. She has since been released, the sheriff's office said."
As I arrived at the intersection Wednesday, I saw no evidence of the crash and proceeded carefully along my merry way. Traffic was light and the Plymouth ran great. In fact, when I took off from an empty four-way stop at 159th Street, I floored the old car, kicking in the four-barrel carb and was pushed back into my seat as the engine roared powerfully. Well, it's not like I'm trying to win the Mobilgas Economy Run, is it?
Dusty Vettes: An incredible fleet of Chevrolet Corvettes, which originally cost cable music network VH1 $610,000 in 1989 for a sweepstakes, has sat nearly abandoned in a New York City storage lot for about 25 years.
The winner, Dennis Amodeo, a carpenter from Long Island, who came out on top and flew to California to accept his prize. But before he even hatched a plan to get all the cars back to New York, pop artist Peter Max intervened, purchasing the collection from Amodeo for a reported $250,000 in cash, $250,000 in artwork, and a portion of future sales of the Corvettes up to $1 million.
Peter Max is now old, frail and suffering from dementia. Now, the collection is being restored and will be raffled off for charity.
Book Review: 'Lotus Europa - Colin Chapman's Mid-engined Masterpiece' by Matthew Vale
Lotus Cars is a specialty British automaker that manufactures sports cars and racing cars. Lotus Engineering Ltd. was founded by engineers Colin Chapman and Colin Dare in 1952. Many Lotus models have become icons, including the very-basic Lotus Seven, the swoopy aero Lotus Eleven and the Espirit, made famous in a couple of James Bond films.
Vale's book thoroughly covers the Lotus Europa, the company's first mid-engined offering. When introduced in 1967, the Europa was the only ... (more >>>)
Charm City, My Ass: Baltimore is back in the news because President Trump tweeted that the city is a "rat-infested mess." He's right; Baltimore is a dump. And he's not a racist for saying so. (White people live there, too.) In fact, former black mayor Catherine Pugh said in 2018 (while touring an inner-city neighborhood), "What the hell? We should just take all this shit down. ... Whoa, you can smell the rats. Whew, Jesus. Oh, my God, you can smell the dead animals." Interestingly, Baltimore hasn't had a Republican mayor in 52 years.
Regarding rat extermination, it should be noted that when Donald Trump "acquired the dilapidated building that became his first major real estate deal - the Grand Hyatt Hotel on 42nd Street - he solved the building's rat infestation during renovations by rounding up stray cats in New York City and moving them into the building. The rat infestation was eradicated quickly- without a government program!"
During the Baltimore riots of 2015, President Obama suggested that America needed "national soul-searching." Wrong. Baltimore is not America's problem. This failed city is solely and completely a Democrat problem. Just as in Detroit, Newark, Camden and Philadelphia, Democrats and their union pals have had carte blanche to inflict their ideas and policies on Baltimore. In 2012, after four years of his own failed policies, President Obama won a whopping 87.4% of the Baltimore City vote. I'm not surprised.
It must be noted that these urban problems are not caused by racism. This is about a bankrupt, thug culture of uncaring, absent fathers, welfare-based poverty, poor education (only 16% of Baltimore's 8th graders are proficient in reading, despite expenditures of over $17K per student) and self-defeating behavior - all aided and abetted by disingenuous "leaders" - self-serving liberals who populate Democratic party and the black race-baiters who cry 'racist' every time things don't go their way (or when their 'business' is slow).
I've written more about Baltimore here.
The Great Recycling Con: Starting as early as 2017, municipalities across the U.S. started landfilling recyclables, especially plastic. Why? China.
In July 2017, the Chinese government announced new policies that would effectively ban imports of most recyclables, particularly plastics. Considering that China has imported a cumulative 45% of plastic waste since 1992, this is a huge deal.
"Where once China offered a market for the world's plastic bottles, tubs, and other packaging to be turned into - for example - polyester clothing, now, that market is gone. This means that recycling costs have skyrocketed." A few years ago, Franklin, New Hampshire could sell recyclables for $6 per ton (that's 0.03¢ per pound). Now, it costs the town $125 per ton to recycle that same stuff.
Municipalities across the country are facing this startling arithmetic, so hundreds are choosing the drastically cheaper option: throw most traditionally recycled materials in the trash, instead."
In related news, California's largest operator of recycling redemption centers has shut down and laid off 750 employees. RePlanet closed all 284 of its centers, and company president David Lawrence said the decision was driven by increased business costs and falling prices of recycled aluminum and PET plastic. The move came three years after RePlanet closed 191 of its recycling centers and laid off 278 workers.
More than 40% of all California redemption/recycling centers have closed in the last five years.
"Was It Over When The Germans Bombed Pearl Harbor?" No conservative he, Matt Taibbi described the Democratic presidential candidate field, noting, "The front-runner - the front-runner! - is septuagenarian gaffe machine Joe Biden, who started running for president in the Eighties and never finished higher than "candidacy withdrawn," with a career delegate total matching John Blutarsky's grade-point average, i.e., zero point zero."
Quote Of The Day is from Nicolás Gómez Dávila (aka - Don Colacho): "In the modern state there now exist only two parties: citizens and bureaucracy."