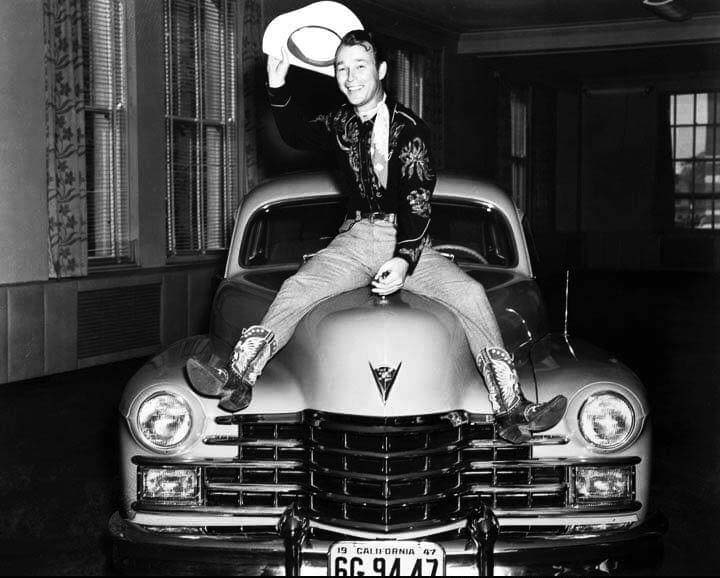 More about movie cowboys is posted here.
China Hot, U.S. Not: Chinese automobile sales in May rose 10% from a year earlier to 2.29 million vehicles, with sales continuing to gain momentum. In comparison, U.S. auto sales increased 1% year-over-year in May.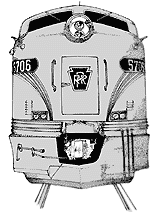 Money Train: Warren Meyer of Coyote Blog noted that privately-owned "American railroads are a model of capitalism, one of the least-subsidized forms of transportation in the world. They are profitable and do far more for the national economy than Europe's socialized railroads, which mainly serve narrow elites."
Warren is referring to America's freight railroads (Norfolk Southern, Chessie, Union Pacific, BNSF, et al). Passenger railroads are either quasi-governmental (Amtrak) or small, privately-run tourist lines. In the U.S., except for WWII, per capita rail passenger miles peaked in ... (more >>>)
Sad But True: Recently, Stephen Green wrote, "Afghanistan might not actually be the graveyard of empires, but it's certainly a black hole for good intentions."
Kathy Shaidle has often said that "we should have nuked Afghanistan no later than 2:00 pm EST on September 11, 2001." 17 years … and counting.
Happy Father's Day To All Dads! Sunday June 17th is Father's Day, which was inaugurated in the United States in the early 20th Century to complement Mother's Day. It is now celebrated throughout most of the world.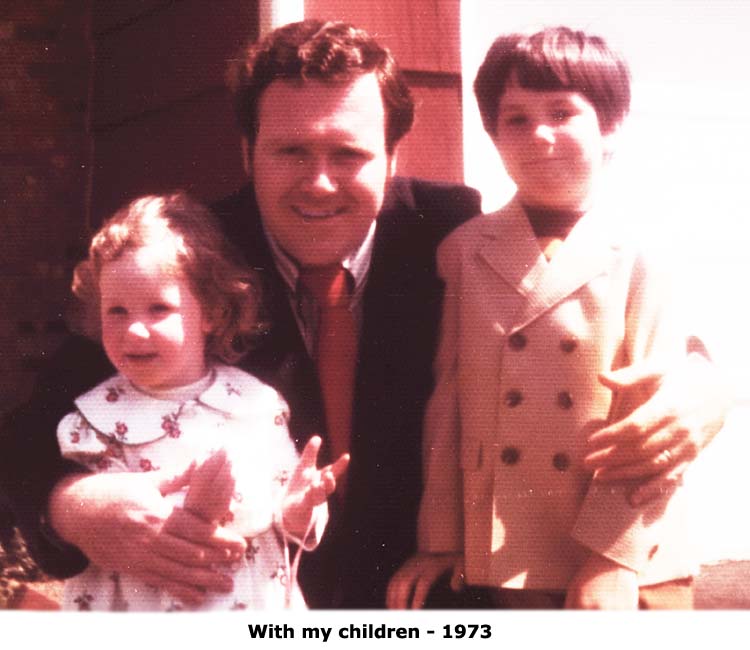 On a personal level, it begins when your child-to-be is still a lightly-formed, growing piece of protoplasm. It's a feeling of anxiousness, protectiveness and fondness, which quickly grows into love. Until they become parents, your children - regardless of their age - cannot understand the phrase "I loved you before you were born."
But it is as true as it is mysterious ... (more >>>)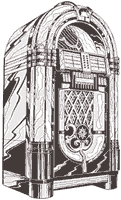 A Legendary Stickman: D.J. Fontana, Elvis Presley's first and long-time drummer has died at age 87. Once the house drummer for the 'Louisiana Hayride' country radio show, in October 1954, Fontana joined the Blue Moon Boys, Elvis' first band which included Scotty Moore on electric guitar and Bill Black on upright bass. The band toured extensively and performed on several television appearances including 'The Ed Sullivan Show' in 1956-57. Black died in 1965; Moore in 2016.
Louisiana-born Fontana backed Presley on more than 450 recordings, including hits like 'Hound Dog', 'All Shook Up', 'Blue Suede Shoes' and 'It's Now or Never', and was seen playing with him in the movies 'Loving You', 'Jailhouse Rock' and 'G.I. Blues'. D.J. was later an in-demand studio musician in Nashville.
'My Baby Left Me', the B-side of 'I Want You I Need You, I Love You' opens with DJ's drum solo which sets the jump-blues pace for the song. The record was released in May 1956 and was recorded at RCA Victor Studios in Nashville. Pre-orders of over 300,000 were the biggest ever in the history of the company. At the time of its release, Presley had three songs in the Top 20: 'Heartbreak Hotel'/'I Was the One', 'My Baby Left Me' and 'I Want You, I Need You, I Love You'.
D.J. performed on the NBC's Elvis-centric '1968 Comeback Special'. He was inducted into the Rockabilly Hall of Fame in 2009. I have a framed photo of the trio with Elvis, signed by Moore and Fontana. I keep it next to my computer. Rock In Peace, D.J.
Quote Of The Day is from Emily K. Graham, "Your most ferocious competition is yourself. You always lose by comparing yourself with others and chasing their version of success."
---
Wednesday June 13, 2018
Infrequently Seen: Jeff Koch wrote about the unfamiliar-to-many Edsel station wagon lineup in a recent Hemmings article.
Edsel offered three wagon models in 1958. All were on the Ford 116-inch wheelbase platform. (Mercury wagons had a 122-inch wheelbase.) The lowest-priced Edsel station wagon was the Roundup, a two-door model, based on the entry-level Edsel Ranger series and priced at $2,876. The Villager referenced in the Hemmings article was a Ranger-based four-door offering, available in 6-passenger ($2,933, 2,294 produced) or 9-passenger ($2,990, 978 produced) configurations.

The more upscale Bermuda wagon was based on the higher trim-level Edsel Pacer. This four-door model was offered in 6-passenger ($3,190, 1,436 produced) or 9-passenger ($3,247, 779 produced) versions. (More information on the Edsel diecast models is posted here.)
Jeff wrote ... (more >>>)

Tuesday Travels: Yesterday, I went for a drive in my '39 Plymouth coupe. At 10:00 am, the temperature was in upper 50s; skies were bright blue with wisps of clouds here and there.
Mt. St. Helens' crevices are now well-defined as its winter layer of snow is melting. I had a good drive in light traffic and, when I went out later in my daily driver for a luncheon engagement, I saw several old cars on the roads enjoying the midday sunshine. Temperatures eventually reached the upper 70s but, later in the day, clouds rolled in.
Good Looks, Bad Name: Porsche's all-electric sports car now has a name - Taycan. Porsche says it translates to "lively young horse" but, when I read the name in print, all I could think was "Trashcan."
A poster on Autoextremist quipped, "I guess all the good names were Taycan!"
Book Review: '12 Rules for Life: An Antidote to Chaos' by Jordan Peterson
Jordan B. Peterson is a Canadian clinical psychologist, cultural critic, and professor of psychology at the University of Toronto. He has become a You-Tube sensation based on videos of his self-help lectures.
In this rambling but insightful book of almost 400 pages, Peterson expounds upon his twelve rules using stories about his patients, lobster behavior, Egyptians and the Bible. He implores readers to ... (more >>>)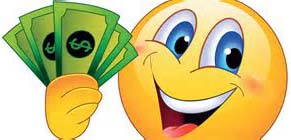 America's Comeback: The Great Recession is fading to nothing in America's rear-view mirror.
In the first quarter of 2018, households' leverage (liabilities as a % of total assets) fell to a 30-year low, and households' net worth hit a new all-time high in nominal, real, and per capita terms.
"Total household net worth now exceeds $100 trillion, up almost 50% from pre-2008 highs, whereas liabilities are up only 6% from their Great Recession highs. Housing values have increased by about 13% since their 2006 bubble high, but are still about 7% lower in real terms. Households have been busy deleveraging, saving, and investing, and the housing market is back on its feet and healthy. Major trends are all virtuous and consistent with past experience. Real net worth has risen on average by about 3.5% per year over the past 66 years."
Scott Grannis observed, "A person making an average income in the U.S. enjoys all the advantages that our nation's net worth has created. Regardless of who owns the country's wealth, everyone benefits from the infrastructure, the equipment, the computers, the offices, the homes, the factories, the research facilities, the workers, the teachers, the families, the software, and the brains that sit in homes and offices all over the country and arrange the affairs of the nation so as to produce $20 trillion of income per year. Ask yourself: Would the average wage-earner in the U.S. enjoy the same quality of life if he or she earned the same amount while living in a poor country? I seriously doubt it." Life is good.
Joke Of The Day is from Henny Youngman: "A doctor gave a man six months to live. The man couldn't pay his bill, so the doctor gave him another six months."
---
Monday June 11, 2018

Cubist Wisdom: Recently, Peter De Lorenzo of AutoExtremist wrote about Ford Motor Company's decision to cut most of its passenger car lineup, deleting the Fiesta, Fusion, and Taurus in favor of building more crossovers and SUVs. He remarked, "Why this news seemed to capture the media's fancy seemed a little odd to me, considering the fact that this was an American automobile company being proactive while anticipating and positioning itself to take advantage of market conditions that were destined not to change anytime soon. And I am quite sure if this was an imported car company declaring this step, the hand-wringing would be negligible to nonexistent. But then again this is Ford, and the mainstream media feels it is eminently qualified to weigh in on the matter, even if too many of its members are not."
It is difficult to argue with Ford's reasoning. Over 40 years ago, Henry Ford II grumbled, "Small cars mean small profits." Ford has never made much money on its small sedans because the market segment is so competitive. Given the proliferation of mid-size sedan offerings over the last 30 years, the mid-size market segment has also become ultra-competitive, resulting in minimal profits. Now that the market for sedans of all sizes is shrinking (due to the popularity of SUVs), declining volume means fewer sedans to carry fixed overhead translating to a money-losing segment for Ford and those other automakers who were never geared-up to compete with more efficient firms such as Toyota, Honda, Subaru, Hyundai and Kia.
When my plastics manufacturing company first entered the clear acrylic display market, we were confronted with product prices already established by multiple competitors. Our brilliant SCORE/SBA consultant, Bernard Guthrie, had drummed this mantra into our heads ... (more >>>)

Precious Metal: At $1.45 million, an American-delivered British racing green 1965 Aston Martin DB5 Convertible by Touring was the top seller at the Bonhams Greenwich 2018 Auction. The sale was held during the Greenwich Concours d'Elegance in Greenwich, Connecticut. A 1959 Mercedes-Benz 300 SL Roadster fetched $895,000.
The auction generated $10.5 million in total sales on 125 vehicles and a 92% sell-through rate.
To Certain Nosy Websites I Have Visited ... and you know who you are:
• I don't want you to post notifications or reminders on my desktop.
• I don't want to subscribe to your stuff, so it arrives daily in my already too-full mailbox.
• I don't want you to determine my location.
• I don't want your autoplaying video.
• If I want to e-mail you, I don't want to fill out a detailed, bureaucratic form.
• Get the hell off my lawn.
The Donald Explained: Author Saleno Zito perfectly described why the mainstream media have no clue about candidate and, later, President Trump: "The press takes him literally, but not seriously. His supporters take him seriously but not literally."
Question Of The Day is from Tom McMahon: "Do Lithium miners ever get depressed?"
---
Thursday June 7, 2018
The Case Against Robot Cars: Howard Rourk of the Return of Kings blog wrote about automated, self-driving vehicles. "Remember, when you were a child and experienced the joy of playing with your RC car until an old brother of yours took the remote control from your hands? Well the same will occur with your automated automobile, but this time it will be Big Brother in the literal meaning of the word!"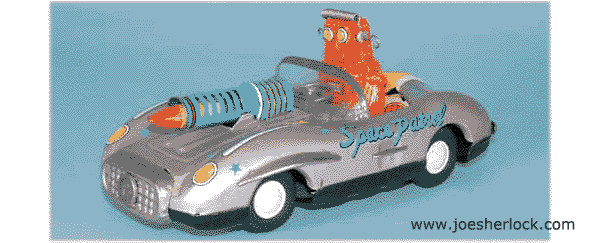 "The real reason behind all those corporations investing in self-driving automobiles isn't because they care about your well-being nor your family's and want to give you more comfort in the future. The reality is that it's all a plan for them to cut more jobs, increase their profits, and make people more dependent on the elites, since no one might be able to drive vehicles on their own in a not so far future."
In a not so far future, multinational corporations "will probably bribe politicians to accelerate their agenda of standardizing self-driving cars and make human-driven automobiles obsolete, until it's possible to completely cease the production of human-driven cars."
Read the whole article. It will make you think.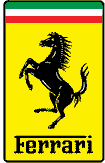 I Guess There's Good Money To Be Made In Floor Mats: WeatherTech CEO David MacNeil has reportedly purchased a 1963 Ferrari 250 GTO for somewhere between $70 and $80 million (depending on which news article you read), the highest price ever paid for a collector car.
"Leading Ferrari historian, Marcel Massini, confirmed the sale, claiming he expects a model to sell for $100 million within five years. Finished in silver with French tricolor stripes adorning the front, this particular Ferrari 250 GTO has an incredible racing heritage. It first raced at Le Mans in 1963 by its owner Pierre Dumay, where it finished second in class and fourth overall. It was subsequently sold to the Ecurie Francorchamps and the French livery was replaced by a Belgian racing yellow stripe before being brought back in 2015. The car's crowning achievement came in 1964 when it won the grueling 10-day Tour de France race at the hands of Lucien Bianchi and Georges Berger."
55-year-old David MacNeil owns WeatherTech, maker of upscale car mats. He founded the company in 1988, when he was working as the vice president of U.S. sales for the automotive company AMG and noticed how poor the quality of the mats were, even though they were serving luxury vehicles. WeatherTech's sales now exceed $500 million per year and the mats are manufactured in Bolingbrook, Illinois, near Chicago. The company is very profitable. It has recently expanded by working with German and Korean carmakers for their private-label business, which now accounts for 30% of the company's overall sales.
'Places To Love' … is a new PBS travel show hosted by Samantha Brown, a well-known television host, who was on several Travel Channel shows. On last week's show, she and her family visited Western Antique Aeroplane & Automobile Museum in Hood River, Oregon. I visited the museum several years ago and posted pages of old car and plane photos, starting here.
During the segment, Samantha actually drove a Model T Ford, something I've never done. That's something travel guru Rick Steves hasn't done either. The European Continent is chock full of impressive motoring museums but, in all the shows I've watched, Rick has never visited a single one. He doesn't seem to like cars much, preferring bicycles and walking. And public transit, on which he heaps much praise.
Apparently, Rick has never used transit systems during peak periods or when the weather is nasty. Try getting sardine-packed into a dank subway car with 273 sweaty humans at rush hour in August. Especially in Europe, where hygiene habits are a bit more casual than in the U.S.
If 'Places To Love' is carried by your local PBS affiliate, give it a try. I think you'll like it.
Hunka Hunka Burnin' Watch: Elvis Presley's watch was retailed by Tiffany & Co. in 1961, and its face bears both the Omega and Tiffany & Co. logos. The watch was gifted to Presley in 1961 by RCA Records to commemorate sales of 75 million records worldwide. Elvis reportedly wore the watch briefly before trading it away.
The 18k white gold–and–diamond fetched $1.4 million at auction recently.
Book Review: 'To Change the Church: Pope Francis and the Future of Catholicism' by Ross Douthat
Conservative columnist (and Catholic convert) Ross Douthat relates the turmoil in the Church caused by Pope Francis' actions, writings and interviews. Douthat explains how this Pope has turned the papacy of John-Paul II and Benedict upside down and the danger he has created over giving sacraments to divorced & remarried Catholics and his prevarication over seemingly-settled issues such as homosexuality and abortion. Francis and his supporters seem to think, as the ... (more >>>)
Black Privilege: Two employees of a bakery in Northeast Portland were fired earlier this month for denying a black woman service because the business had closed for the night. Back To Eden Bakery released several public apologies and statements following the incident, before letting the employees go. In one Facebook post, John Blomgren, the bakery's spineless co-owner wrote, "We are doing business in a gentrified neighborhood in a racist city within a racist state of a racist country."
Lemme tell ya, Northeast Portland is hardly gentrified, especially 22nd and Alberta St. where the bakery is located. It remains a high-crime area, especially at night. Furthermore, in my experience, Portland and the state of Oregon are some of the least racist areas of the U.S.
In one statement, Back To Eden Bakery said that ... (more >>>)
Nothing To See Here: The Miss America pageant has announced that it is doing away with its swimsuit competition. Further, the Miss America contest "will no longer judge contestants based on their looks." Contestants will now be judged on intelligence, empowerment, leadership skills and general soulfulness.
M-kay. This year, I'll just listen to the radio to find out which one-legged, eye-patch-wearing, heavily-tatted, soulful 300-pounder captures the crown.
Quote Of The Day is from Rev. Donald Sensing: "We do not die period. We die comma." Or in a coma.
---
Tuesday June 5, 2018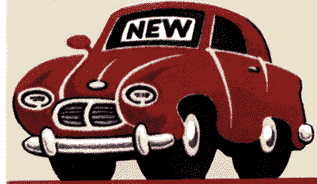 May Auto Sales: Light vehicle sales were at a 16.9 million SAAR (Seasonally Adjusted Annual Rate) in May, up 1% year-over-year and down 1% from last month.
Ford Motor Co. sales rose just under 1% year-over-year to 242,824 Ford and Lincoln vehicles. Truck sales rose 9% for the month, and sales of F-Series pickups increased by 11% to 84,639 units. Sales of the Lincoln brand slipped by 5% year over year to 9,755 vehicles, as sales of Lincoln cars plummeted 37%. Lincoln car sales totaled 2,460 units, while utility vehicle sales totaled 7,295 units. SUV sales rose 14% in May. Only 660 examples of the Continental sedan found buyers last month but Navigator sales were up 122% to 1,837 SUVs.
Fiat-Chrysler sales rose 11% year-over-year to 214,294 vehicles. The Jeep brand posted a year-over-year sales increase of 29%. Ram pickup sales increased by 2% in May to 46,781 units. Chrysler brand sales fell 18% to 14,724 vehicles, while Dodge sales rose 4% to 46,581 vehicles. Fiat sold just 1,441 units in May, a 46% year-over-year decline.
Toyota sales were down 1% last month to 189,930 vehicles. The Toyota brand fell 2% and its Lexus luxury brand was down very slightly. The company's passenger cars slumped 11%, while sales of SUVs, crossovers and pickups increased 6%. The RAV4 was Toyota's best-selling model in May. 908 Lexus LS sedans found buyers in May (almost triple last year's number), while 154 people purchased the LC coupe, a drop of 64%.
Honda sales increased 4% to 140,240 vehicles, helped by a 12% gain in trucks/SUVs which now outsell cars. Honda Pilot sales jumped 5% to 13,573 SUVs. The top selling Honda model was the CR-V with 35,905 of the SUV finding buyers in May, a gain of 12%. Acura sales declined 8% to 12,819 units.
Nissan Group sales for May were 131,832 units, a decrease of 4%. Nissan brand were down 4%, while Infiniti fell 7%. Nissan electric vehicle sales increased by 11%. Hyundai was up 12% to 64,980 units last month, while Kia sales rose up 2% to 59,462 vehicles. Genesis sales were down 37% to 1,076 cars. Mitsubishi sold 12,416 vehicles, an increase of 32%. Subaru sales increased 7% to 60,146 units. Mazda sales were up 15% to 29,980 vehicles.
Volkswagen sales rose 4%. The redesigned Tiguan SUV led the way with sales of 8,579, accounting for more than 27% of VW total U.S. sales .Mitsubishi sold 12,416 vehicles, an increase of 32%, Subaru sales rose 7% to 60,146 units. Mazda sales were up 15% to 29,980 vehicles.
Audi sales increased fractionally, but the Q7 and A4 posted the biggest gains last months at 6% and 4% respectively. Volvo sales jumped 51% to 9,338 units. Tesla sales up 36%; sold 6,000 vehicles in May. Mercedes sales increased 1% to 30,077 Benzes. Sales of Jaguar and Maserati were down substantially in May. Bentley sales fell 21% to 165 cars. Smart sales were down 57% to 110 minicars, up from 93 last month.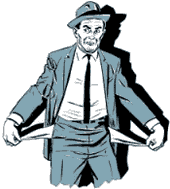 Uh-Oh: The delinquency rate of subprime auto loans hit 5.8% in March, a figure not seen since 1996. Even during the recession, the number of buyers with payments more than 60 days past due just barely nudged over 5%. "For automakers, the explosion of auto loans, including subprime ones, during the economic recovery helped push the industry to record sales volumes. We've since hit a plateau."
More than 85% of all new car buyers and 54% of used car buyers financed vehicle purchases in the first quarter of this 2018. The average loan amount to purchase a new vehicle reached $31,455, up $921 (3%) compared to the same period of last year. Loans to purchase a used car averaged $19,536, up $410 (2%) year over year. These are record highs for both new and used car averages, according to Experian Automotive.
The total U.S. open car loan balance for the first quarter of 2018 was $1.11 trillion, up from $1.08 trillion in the first quarter of 2017 (2%) and up from $1.01 trillion in the first quarter of 2016 (10%). Banks hold 33% of the outstanding balance, while dealer captive finance holds 23%, credit unions hold 29% and finance companies hold 15%.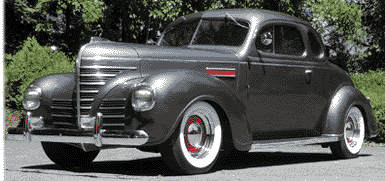 Before The Parade: The weather for much of last week featured heavy morning clouds, sometimes with light rain. Typically, the sun would appear around the afternoon rush hour.
Saturday dawned with bright sunshine, so I decided to take an early morning old car drive. I set out in my '39 Plymouth coupe just before 9:00 am because the Hockinson Fun Days Parade was set to begin in late morning at Hockinson High School, which I pass along my back roads route.
Sure enough, they were setting up and people were already staking out their parade sets with rows of folding chairs and even a couple of four-pole tents for shade.
It was good parade weather - lots of sun, clear blue skies and afternoon temperatures in the upper 70s, although when I was driving around the temperature was in the low 50s. Traffic was light and I had a good drive.
Fifty Years Ago Today: Robert F. Kennedy was assassinated on June 5, 1968. I watched it happen live on television in the early morning hours.
In his book, Now, 'Let Me Tell You What I Really Think', Chris Matthews - who gets more liberal/crazy with each passing year - wrote that Jack Kennedy's death "had a certain terrible beauty but Bobby's was a tragedy without grace." Huh? Jack Kennedy's head getting blown off in Dallas - and the scene getting replayed over-and-over-and-over thanks to Mr. Zapruder and his little film - was a shocking, brutal moment in American history. It was completely unexpected - and took all of us aback. Assassinations were a thing of 19th Century American history - or the stuff of unstable foreign governments. At the time, we thought we (and our leaders) were invincible. JFK's death was a horrible wake-up call.
Bobby Kennedy's death, while tragic, paled by comparison. First ... (more >>>)
Outside The Beltway In Flyover Country: Orange City, the county seat of Sioux County, Iowa, "is a square mile and a half of town, more or less, population six thousand, surrounded by fields in every direction."
"There are sixteen churches in town. The high-school graduation rate is 98%, the unemployment rate is 2%. There is little crime. The median home price is around a $160,000, which buys a three- or four-bedroom house with a yard, in a town where the median income is close to sixty thousand. For the twenty per cent of residents who make more than a hundred thousand dollars a year, it can be difficult to find ways to spend it, at least locally."
Interesting facts from the same article: "Since the 2016 election, staying has taken on a political cast as well. Because suspicion of those who move around - immigrants, refugees, globalized élites - is associated with voting for Trump, attachment to home has come to look like a Trumpian value. And, indeed, of white people who still lived in their childhood home town, nearly 60% supported Trump; of those who lived within a two-hour drive of their home town, 50% supported him; of those who had moved more than two hours from where they grew up, forty per cent. A survey, conducted in 2014, found that more conservatives than liberals valued living near to extended family. The decision to stay home or leave is a powerful political predictor."
People in smaller communities don't like better-than-you phonies - a phrase that describes Hillary Clinton. She committed political suicide when she used the word "deplorables." In 2016, she was seen as a crooked Beltway insider by people in mid-America.
On the other hand, Donald Trump came off as more authentic, despite his multiple marriages, ostentatious lifestyle and New York upbringing. He was an outsider, preaching about the sins of the swamp-dwelling insiders.
Candy Wisdom Plagiarized: When Hillary advisor Ben Rhodes couldn't process Donald Trump's victory over Hillary Clinton, Barack Obama comforted him with this line: "There are more stars in the sky than grains of sand on the earth." I saw that same insipid sentence four years ago on the inside wrapper of a Dove Dark.
Question Of The Day is from Steven Wright: "If Barbie is so popular, why do you have to buy her friends?"
---
Friday June 1, 2018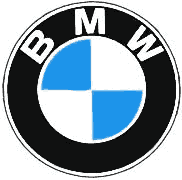 Finally, My Idea Becomes Reality: BMW will soon offer a wireless inductive charging mat for its 530e iPerformance car.
"The floor mat must be plugged into a 220-volt outlet, and can transmit 3.2 kilowatts of power to the secondary coil. That will charge the 530e's 9.2-kW battery in 3.5 hours, compared to a charge time of three hours for the hard-wired 3.7-kW BMW i Wallbox."
Back in 2009, I wrote, "I don't want a plug-in hybrid ... that has a cord and requires a wall socket. I want one with a charging dock that you drive up to. A dock that will also act as a bump-stop so that I don't hit the garage wall. One with a blue charging light so I can impress my friends.
And a little depression in the center where I can place cheese and electrocute garage rodents. Dance, Mickey, dance."
3.2 kilowatts oughta take care of Mickey and his rodent friends.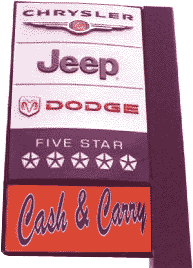 Chrysler Death Watch? Sergio Marchionne will hold an investor meeting in Balocco, Italy today. It is rumored that the CEO of Fiat-Chrysler will kill off or diminish one the corporation's most historic brands, Chrysler. Walter P. Chrysler's namesake has been around since 1924.
FCA specialist Larry P. Vellequette of Automotive News reports that "a source told a European colleague" that Marchionne would declare the end of the Chrysler brand in the speech to investors.
In addition, Marchionne could detail plans to pull Fiat out of the United States and China, according to Automotive News. Fiat would re-focus on building vehicles for Europe, Brazil, and emerging markets. Only 1,404 Fiats were sold in the U.S. in April 2018. For the year ending December 2017, Chrysler brand sales were down 19% to 188,545 vehicles, while Dodge sold 446,996 units.
Not surprisingly, the bulk of FCA's five-year strategy allegedly involves boosting the automaker's strengths - Jeep and Ram in North America. Last year, those two brands represented 67% of Fiat-Chrysler's total U.S. sales.
Globally, Jeep is FCA's big breadwinner as well.
More Closures: Sears will be closing more than 70 additional stores in 2018 as its sales continue to erode, dropping more than 30% in the latest quarter from a year ago. The retailer has identified ... (more >>>)
Don't Forget: Today is National Donut Day: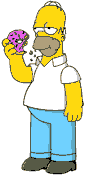 I celebrated with a big Entenmann's chocolate-covered donut. When I lived in the East Coast, they were my favorite donuts. About 20 years ago, Entenmann's made it to the Pacific Northwest and, unlike many other foodstuffs, Entenmann's haven't reduced the size of the donut. And, to me, they taste the same as they did 50 years ago.
When All Else Fails: President Trump signed 'Right to Try' law this week, giving federal approval to let terminally ill-patients try experimental therapies that have completed Phase I testing but have not been approved by the Food and Drug Administration. 40 states have already enacted such laws. This federal law gives hope to all those with life-ending diseases. This was a joint effort by the President and the Republican Congress. This compassionate law has been talked about for years and finally got done under President Trump, who continues to Make America Great Again in sooo many ways.
More Good News: President Trump pardoned conservative writer and filmmaker Dinesh D'Souza, who was convicted of a minor campaign finance violation in a blatant case of selective prosecution by a partisan U.S. attorney. D'Souza was not only convicted, he actually went to jail. Meanwhile, no effort has been made to investigate or prosecute, the massive campaign violations by the Obama presidential campaign. Then there are the many abuses by the Clinton Foundation. "Lock her up!"
Revisiting Watergate: Recently, Paul Mirengoff wrote, "Why was the Watergate break-in more than just the "second rate" burglary Richard Nixon tried to pass it off as? Because it was directed by the president's team at the Democratic National Committee. Thus, it was an offense against our two-party system and our democracy. One political party is not supposed to steal information from the other party, and certainly not in the midst of a presidential campaign.
It now appears that the FBI had an informant inside the Trump campaign. That informant was doing essentially the same thing the Watergate burglars were trying to accomplish - obtain by stealth information about what one of the two major party candidates for president was doing. The informant probably did not engage in illegal conduct like the Watergate burglars did, but the affront to the two party system is similar."
As President Trump tweeted, "If the FBI or DOJ was infiltrating a campaign for the benefit of another campaign, that is a really big deal. Only the release or review of documents that the House Intelligence Committee (also, Senate Judiciary) is asking for can give the conclusive answers. Drain the Swamp!"
The real question is: Why were bad actors in intel community so desperate to not let Donald Trump be elected? All thinking points to his threat to Drain the Swamp. And why did Obama want to spy on Trump? Why are these people not in jail yet?
Quote Of The Day is from Dave Ramsey: "We buy things we don't need with money we don't have to impress people we don't like."