Thursday February 11, 2016
Starting Off With A Bad Name: The new flagship Cadillac with the dumb model name of CT6 has now gone into production and offered to the press selectively (TTAC wasn't invited and neither was I) for road tests.
Over a year ago, I suggested a better name for Cadillac to use on its flagship vehicle: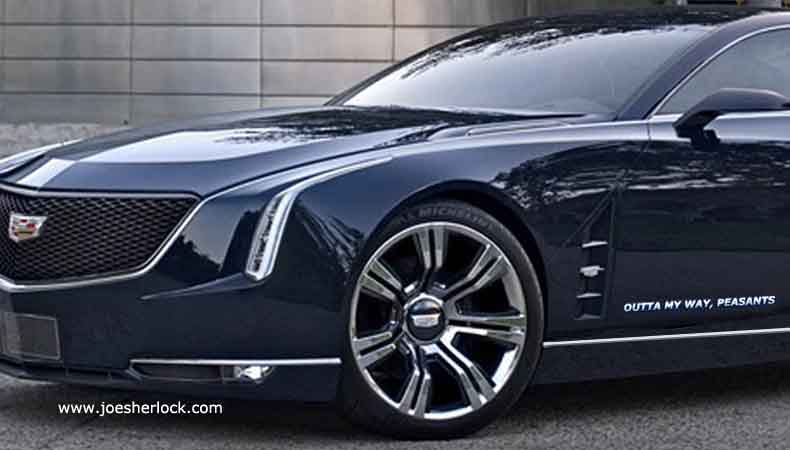 In related news, the upcoming plug-in hybrid version of the CT6 will be imported from China. Who ever thought that Americans would be driving Chinese Cadillacs?
Buying Small Expertise: Daihatsu is a Japanese carmaker founded in its present form in 1951, but with roots that trace back as far as 1907. It is best known for its microcars. Toyota acquired a controlling interest of 51% in Daihatsu in 1988, bringing the company under its umbrella. But now it is raising its stake to 100%.
"As part of the new arrangement, the Daihatsu division will take the lead in developing new small cars, both for itself and for its parent company. Toyota in turn will also share key technologies with Daihatsu, and both will share each other's networks in emerging markets. The bottom line is that we can expect to see more small Toyotas ... developed and built by Daihatsu in the near future."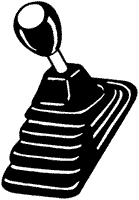 Anyone Remember PNDLR? Electronic gear shifters on some newer Fiat Chrysler SUVs and cars are so confusing that drivers have exited the vehicles with the engines running and while they are still in gear, causing crashes and serious injuries, U.S. safety investigators have determined.
The government's probe now covers more than 856,000 vehicles including the popular Jeep Grand Cherokee SUV from the 2014 and 2015 model years and the 2012 through 2014 Dodge Charger and Chrysler 300 sedans with 3.6-litre V-6 engines.
"In the vehicles, drivers pull the shift lever forward or backward to select gears and the shifter doesn't move along a track like in most cars. A light shows which gear is selected, but to get from Drive to Park, drivers must push the lever forward three times. The gearshift does not have notches that match up with the gear you want to shift into, and it moves back to a centered position after the driver picks a gear."
Sounds very non-intuitive and nuts. What ever happened to Ergonomic Engineering? (Which, when I went to college, was called Human Engineering.)
Book Review: 'Rising To The Challenge: My Leadership Journey' by Carly Fiorina
Carly Fiorina was a 2016 Republican presidential candidate who failed to catch fire with primary voters, although she made some memorable statements - especially about Hillary Clinton's shortcomings. She dropped out of the race yesterday, February 10th.
This short book - 208 pages - was an easy read and was obviously written to help boost her profile and support her candidacy.
In 1980, Fiorina ... (more >>>)
Liberal Hypocrisy: Presidential candidate Bernie Sanders, proponent of the job-killing $15 minimum wage, pays his interns $12 per hour.
Jim Who? A perennial joke candidate who wears a boot on his head has received more votes in the New Hampshire primary than former Virginia Governor Jim Gilmore. Vermin Supreme, a performance artist with a wizard-like beard, had received more than 240 votes in the Democratic contest, compared to Gilmore's 125 among Republicans.
Supreme, who has run regularly and uses the swarm of press around the Granite State to bring attention to his own satirical showmanship, has been entering elections since the 1980s and joined the fray in the last three presidential campaigns.
I wrote about Vermin in 2012. He is the only candidate who supports fully funding time-travel research in order to go back and kill Hitler before he was born. He's also the only candidate who makes mandatory toothbrushing his signature issue. Supreme says in his Dental Manifesto, "Proper dental hygiene is essential to proper social order."
Chris Christie has bowed out of the campaign. Too bad; I liked him. The announcement follows a disappointing sixth-place finish in New Hampshire's first-in-the-nation primary. Christie's last words: "Tell Marco it was only business. I always liked him." Tom Hagen replied, "He understands that."
Quote Of The Day is from Lyn Nofziger: "Interesting, isn't it, that the rights of atheists, America-haters and rabble rousers are all protected because the Founding Fathers turned to God for guidance as they sought to give themselves and those who would follow after them a more perfect union?"
---
Tuesday February 9, 2016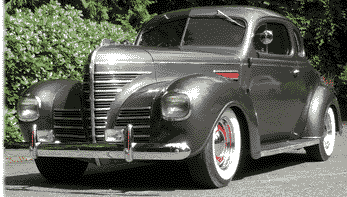 First Drive Of 2016: At 10:30 am Monday, with a beautiful cloud-free blue sky and a temperature of 47 degrees - it reached 63 degrees in the afternoon, I awoke my '39 Plymouth coupe from its winter hibernation and took a drive along Clark County's back roads.
I hadn't driven the car since Thanksgiving; it was a real treat to be behind the wheel, listening to the Glasspacks rumble while 'The Joe Niagara Show' blasted from the speakers.
It made me feel like I was 16 again.
Making It Clear: The German parts maker ZF exhibited a transparent acrylic vehicle at the Detroit Auto Show, complete with seats, a steering wheel, belt buckle and doors that open and close , to show the camera inset above the windshield and the radar system on the sides above the front bumpers – components of an autonomous ride.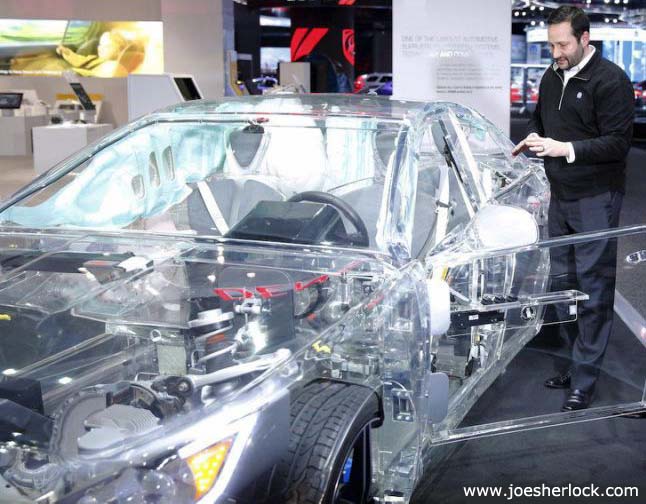 ZF, based in Friedrichshafen, Germany, bought TRW Automotive a year ago, adding ... (more >>>)
The Power Of Costco: Beginning October 2 and ending January 4, Costco Wholesale Corp. and General Motors sponsored a promotion for Costco members who wanted to purchase a new GM car. Sales totaled approximately 58,000 GM vehicles for the three-month promotion.
The offer featured GM supplier pricing and included all qualifying manufacturer rebates and incentives on a selection of vehicles, including trucks, SUVs and luxury and fuel-efficient models. Buyers also received a $300 or $700 Costco cash card for completing a Costco member satisfaction survey.
"If Costco sold nothing but cars it would be the largest new car dealer in the United States. In 2015, the company sold more than 465,000 vehicles. AutoNation Inc. is the nation's largest car dealer, and it sold 343,753 new vehicles in 2015."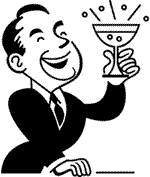 Please Don't Change A Thing: Seven Hills Winery, one of Walla Walla's founding wineries and a standard-bearer for the Eastern Washington's Bordeaux-style wines, is getting a California owner.
Napa Valley's Crimson Wine Group acquired the 28-year-old winery for $5.75 million. Founders Casey and Vicky McClellan will stay on with the operation, with the former continuing as winemaker and general manager.
Seven Hills Cabernet Sauvignon is just awesome. The 'nose' on this beverage was distinctive and exceptional. And the taste was just fine, fine, superfine. The winery is located next door to the distinguished Whitehouse-Crawford Restaurant in Walla Walla. A glass wall permits diners to check out the winemaking activity at Seven Hills.
Something To Avoid: Omaha Steaks' Meat Lasagna. Too salty, limp noodles with Godfather's Pizza-style meat pellets. The beef had that unpleasant Fourth Time You Reheat Pot Roast Taste™. We'll never buy it again, although OS's Stuffed Baked Potatoes are quite tasty.
We used to order Omaha Steaks' triple-trimmed beef filets but now buy our steaks from local sources - better quality and lower prices. Costco's Prime Grade Fillets are an excellent value.
How do I feel about OS's Potatoes au Gratin? Just pronounce it phonetically: Ugh, rotten.
Quip Of The Today: The older a man gets, the farther he had to walk to school as a boy.
---
Monday February 8, 2016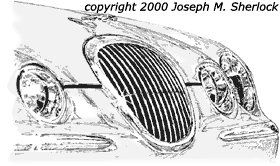 Pricey Kitty: According to Dan Neil, the redesigned Jaguar XF sedan is "an aluminum-body midsize rear- or all-wheel drive luxury sedan with a supercharged V6 and eight-speed gear robot, rated at 30 miles per gallon nominal on the highway - a car bedecked with tech (available 8-inch or 10.2-inch touch screen with quad-core brains, laser heads-up display and 12.3-inch high-res instrument panel), splendid with space, drunk on design and, yeah, they are dealing. ... Last year, Jaguar announced a price recalibration as part of a strategy to grab U.S. market share from the German luxury incumbents, or as they are affectionately known in the business, the 'Germs'.
The 2016 XF's base price of $51,900 is a thunderous $5,185 cheaper/more attainable than last year's V6-powered model. That price foot-sweeps the V6-powered Mercedes-Benz E-Class, the I6-powered BMW 5-series and the Audi A6 3.0T. That number also puts the XF in among mass-class shoppers milling around cars like the Infiniti Q70 3.7 ($49,850), for example."
As is typical with European cars, options are expensive and the loaded example Dan drove stickered at $65,700. That's a lot of money for a mid-sized car, especially one with questionable reliability.
New Hampshire Republican Debate: Chris Christie won, in my opinion. He embarrassed Rubio - badly. Trump did OK although he got booed on a couple of occasions. Trump's campaign may be helped by the fact that Ford has just announced that it will build a new assembly plant in Mexico and sharply increase factory output from that country, eliminating even more American jobs.
Jeb and Kasich did a little better than their usual sub-standard performances. Ben Carson wasn't given much debate time and his quiet, thoughtful remarks don't play well in a debate setting. Cruz was somewhat subdued but remains a world-class debater.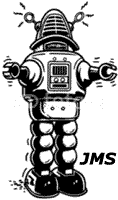 Best line was from Christie on Rubio's absence during a key Senate vote, "That's not leadership; that's truancy!" Christie also accused Rubio of having canned, repetitive, robotic replies for key questions. At one point, Christie taunted, "Here it comes, the 25-second sound bite." And he was absolutely right. Pundits are referring to Rubio as 'Marco Roboto'. Domo arigato.
Dave Barry wrote, "The big loser in the debate, according to the pundits, was Marco Rubio, who got this one talking point lodged in his throat and kept saying it over and over, unable to stop himself, until finally Dr. Ben Carson gave him the Heimlich maneuver, sending the talking point flopping onto the stage, where Chris Christie stomped on it."
Super Bowl 50 ... or 'L' if you like Roman numerals: Singer Lady Gaga opened proceedings with a stirring rendition of the Star-Spangled Banner. Wearing a red glittering scarlet pantsuit and accompanied by a solo piano, she delivered an uplifting and slightly jazzy version of the anthem. Near the end, the Blue Angels did a dramatic flyover. Gaga closed her performance by saying, "God bless you, America."
The halftime show wasn't to my taste; I guess I'm too old. I was preparing to write that, with Coldplay, never has so much effort and money been put into such a lame performance. Then I remembered Jeb Bush's campaign.
The commercials were not nearly as good as in prior years. My five top picks were:
• Audi Astronaut, featuring the Audi A8 and a great shot of the moon. (Ad Meter #8)

• Weather Tech 'Made In America' (USA Today Ad Meter rank: #39)

• Bank Robbers in a Prius (USA Today Ad Meter 10#)

• Dogs & Doritos at the supermarket (Ad Meter #4)

• Butterfingers' 'Better Than Bold', featuring a bullrider and bull leaping from an airplane. (#52)
The Denver Broncos beat the Carolina Panthers decisively, 24-10.
Quote Of The Day is from Don Surber: "I do not want America to be the world's policeman; I want America to be the world's king. Someone will be. Might a well be us."
---
Friday February 5, 2016
Best Jag Description Of The Century: At Road & Track, Sam Smith wrote that a restored XK 120 as "a stunning cross between manor house and the prime real estate of a woman's birthday suit. The fenders were a sine wave.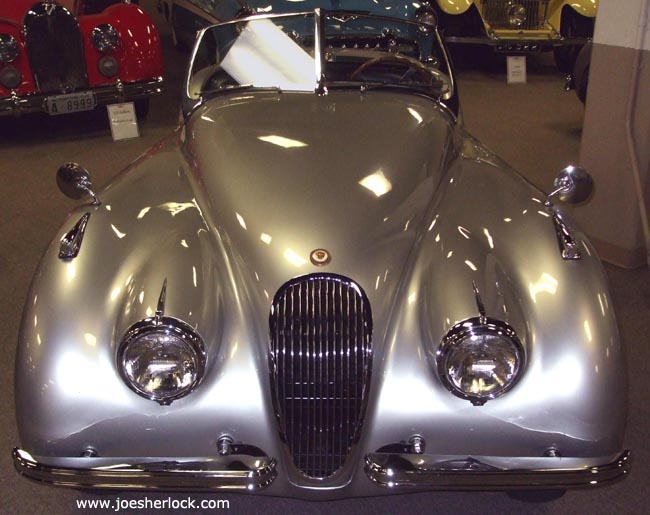 The interior appeared to have been laid out for laughs: tach in front of the passenger, and a horn button made large for no apparent reason, except to resemble one of Mae West's … horn buttons."
Fresh Kill: After 13 years, Toyota is discontinuing its Scion brand. Toyota sold a total of 1,092,675 cars under the Scion marque from 2003 to the end of 2015. That's slightly more than 91,000 cars per year, spread over several models - probably not a profitable number for an economy line of cars. In 2015, Scion sold just over 56,000 cars last year - spread over five models. Consider that more than 360,000 Toyota Corollas were sold in 2015 as well as more than 429,000 Camrys.
Starting with the 2017 model year, all surviving Scion models will be rebadged as Toyotas. I'm not surprised. Here are three reasons for the brand's demise ... (more >>>)
Buh-Bye: The overpriced, Chevy Volt-based Cadillac ELR coupe will be discontinued.
Originally priced at $76,000, Cadillac only sold 1,024 ELRs last year, down 22% from 2014's totals. By comparison ... (more >>>)
Senior Moment: I don't know how this happened but I forgot to upload the bubble-topped Plymouth, the California Pizza Kitchen woody and the 'Thirteenth Floor' cop car when I updated my '39 Plymouth website two years ago.
I've now corrected the error and you'll find photos here.
Bad Timing: I guess I moved to the Pacific Northwest too late to get in on this deal: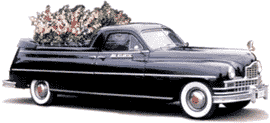 RIP: Bob Elliot, half of the low-key comedy duo, Bob & Ray, has died at 92 from thoat cancer. Bob was the skinny one without the moustache. Ray Goulding died in 1990.
"Bob was the more soft-spoken one, Ray the deep-voiced and more often blustery one were unusual among two-person comedy teams. Rather than one of them always playing it straight and the other handling the jokes, they took turns being the straight man."
They specialized in debunking gasbags, political airheads, no-talent entrepreneurs and Madison Avenue hypemasters, hawking such products as Einbinder Flypaper: "The flypaper you've gradually learned to trust over the course of three decades." Or the Monongahela Metal Foundry: "Steel ingots cast with the housewife in mind."
"Their weapon was not caustic satire but wry understatement."
Bad Pun Of The Day: Two cows are standing next to each other in a field. Daisy says to Dolly, "I was artificially inseminated this morning." "I don't believe you," says Dolly. "It's true - no bull!" exclaims Daisy.
---
Wednesday February 3, 2016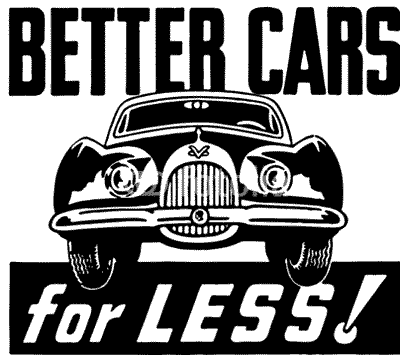 January Auto Sales: Light vehicle sales were at a 17.5 million SAAR (Seasonally Adjusted Annual Rate) in January - up about 5% from last January and down slightly from last month. These positive numbers were surprising considering the crippling East Coast snowstorm in January.
General Motors posted U.S. sales of 203,745 vehicles, a fractional percent increase compared with January 2015. Retail deliveries rose 9%, fleet deliveries slipped 6%. Buick sales jumped a whopping 46%, making it January's fastest growing brand. Cadillac sales fell 8% to 10,740 vehicles.
Ford Motor Co. reported a U.S. sales decrease of 3% year-over-year in January, to 173,723 Ford and Lincoln vehicles, compared with January 2015 sales of 178,351. Retail sales declined 11% and increased fleet sales were not enough to offset the decline. Truck sales rose fractionally for the month but sales of the new F-150 pickups dropped more than 5% to 50,540 vehicles. Car sales fell 12%. One rosy note: Sales of the Lincoln brand rose 8% year-over-year to 7,174 units.
FCA/Chrysler sales were up 7% helped by Jeep (up 15%) and Dodge (up 19%) but the Chrysler brand dropped a whopping 22% and Fiat sales declined 20% to 2,594 vehicles.
Toyota Motor Co's sales were down 6% although the Toyota RAV4 remains the best-selling SUV/CUV and the Toyota Camry remains America's best selling sedan.
Surprisingly, Nissan outsold Honda (97,220 vs.90,247), primarily on the strength of its trucks and crossovers. Volkswagen sales declined 15% in January.
Mercedes was the best-selling premium brand in January (25,563 units, up 1.6%); Lexus finished second (20,933 vehicles, down 10%). Third-place BMW sold 18,082 vehicles - a drop of 5%.
Bring A Large Check: At the Detroit Auto Show, the 2017 Porsche 911 Turbo S cabriolet was on display. The sports car has a 580 horsepower 3.8 liter twin-turbo flat six engine and is priced at a whopping $188,000.
Porsche claims that this 911 will do 0-60 in 2.8 seconds.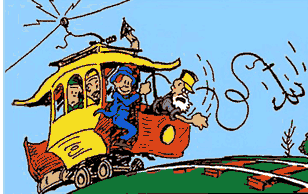 The Universal Problem With Mass Transit: James Lileks wrote that "while driving around downtown I found myself not driving at all, because the lights prohibited forward motion when the light rail was in the neighborhood. One train was going west; the other, a few minutes later, was going east. The tracks pierce the intersection at an odd angle. No car moved for about five minutes.
Six light-rail cars, three per direction, trundled past. I counted 14 occupants."
When watching transit buses go by in Clark County Washington, I used to see full-size buses with only 6 or 7 passengers onboard. Then C-Tran got clever and tinted the windows to a much darker shade than is legal for passenger vehicles. Now I can't see anything. (permalink)
Iowa Caucus Results & What They Mean: Short answer - not much. Previous winners include such non-presidents as Rick Santorum, Mike Huckabee and Bob Dole.
The conventional wisdom is that, to win Iowa, you have to love 1. Jesus and 2. Ethanol. This combo doesn't apply to any other state that I know of. Ted Cruz always loved Jesus but was late to the game on ethanol and remains a Big Corn agnostic. But he won anyway. Trump came in a respectable second and Rubio a close third. It's looking more and more like the Republican primaries are now a three-man race.
Jeb got a mere 3% of the vote. Never in history has anyone used so much money to get so few votes. He spent $2,884 per vote in Iowa.
Hillary defeated Bernie by such a narrow margin that the race ended in a virtual dead heat. This makes Hillary the big loser because she was expecting a coronation, not a contest. Six precincts ended up with tie votes and each flipped a coin to decide. Hillary won all which sounds statistically suspicious.
I think it would have been more fun to decide tie votes by having Hillary and Bernie compete in a potato sack race.
If I were a Democrat, I'd vote for Bernie Sanders just to see what a black, heavily-armored presidential Prius looks like.
Republicans Huckabee, Paul, Santorum and Democrat O'Malley have "suspended" their campaigns - in other words, dropped out of the race. Expect more low-ranking Republican candidates to drop out after New Hampshire's primary next week.
Who's A Racist? The Democratic meme is that Republicans are a bunch of racists. Yet, while three white people were duking it out for a win in Iowa, 60% of white Iowa Republicans voted for two Hispanics and a black man.
Who Says There's No Good News? 25% of all Federal employees would consider leaving their jobs if Donald Trump becomes president. (hat tip: American Digest)
Book Review: 'The Time Of Our Lives: Collected Writings' by Peggy Noonan
This book consists of the best of Noonan's columns covering the past 20+ years. Peggy always makes for a good read. Her writing is breezy yet exquisite. And often profound. Even if you disagree with her, she gets her points across. She adroitly covers ... (more >>>)
Coincidence ... Or What? Groundhog Punxsutawney Phil did not see his shadow yesterday and then the Dow fell 296 points.
Here's A Great Business Idea ... from Tom McMahon: "If I were the Chipotle CEO I would just give up and re-brand all my restaurants as Quick Weight Loss Centers."
Quote Of The Day is from Thomas Sowell: "Someone once said that the most important knowledge is knowledge of our own ignorance. Our schools are depriving millions of students of that kind of knowledge by promoting "self-esteem" and encouraging them to have opinions on things of which they are grossly ignorant, if not misinformed."
---
Monday February 1, 2016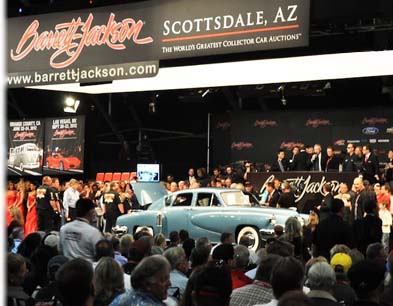 2016 Scottsdale Auctions: As usual, the various Arizona collector vehicle auctions were full of aging white dudes with buckets of cash bidding up car prices toward the stratosphere as they sought their automotive nirvana du jour. Or the nostalgia of their youth.
How old are these guys? Looking at the televised Barrett-Jackson events, I'd guess that the age of the average seat holder was 50-65. Hemmings Motor News used to claim that its average subscriber was 52 years-old. And that number didn't change much from decade to decade.
It makes sense: By one's early 50s, the kids are out of college and out of the house, the mortgage is shrinking (or paid off) and it's usually peak income time at work. This adds up to Disposable Income to spend on various toys.
It's impossible to cover the various auctions in their entirety, so here is a sampling of cars that I found interesting:
At Bonhams, the first production Kaiser Darrin - a white one with the signature 'Darrin dip' on the side of the body and its unique sliding doors - crossed the block at $198,000. Only 435 Kaiser Darrins were made.
The same auction company sold a 1962 Mercedes-Benz 300SL Roadster for $1,485,000; a 1971 Ferrari 365 GTB/4 Daytona Berlinetta which went under the gavel for $1,155,000; a 1928 Mercedes-Benz 630K La Baule Transformable, which crossed the block at $973,500; a 1935 Hispano-Suiza K6 cabriolet, which sold for $869,000 and a 1965 Aston Martin DB5 sports saloon, which sold for $781,000.
Gooding & Co. sold a ... (more >>>)
Pickup Game: In 2015, the top three vehicles sold in the U.S. were: 1. Ford F-Series pickup, 2. Chevrolet Silverado pickup and 3. Ram pickup. The Toyota Camry took fourth place, followed by the Toyota Corolla.
Iowa Republican Debate: By the time today is over, we'll know who won the Iowa Caucus. As for last Thursday's debate, I thought the winner - strategically - was Donald Trump. He held his own show at the same time as the debates. Trump raised over $6 million for veterans' causes. Rick Santorum and Mike Huckabee appeared with him. I enjoyed The Trump Show - it was patriotic and uplifting.
NBC and the Los Angeles Times also declared Trump the winner of the debate. The Chicago Tribune wrote, "Trump's absence left a vacuum on the debate stage."
Who lost? Maybe, Fox News, which led its "debate" with a cheap shot at Trump. Megyn Kelly (now a celebrity and GQ cheesecake model) and Chris Wallace played the gotcha game with the candidates, picking mainly on Ted Cruz. Cruz and Marco Rubio took hits from Fox News in the form of video clips that catch them contradicting the positions on immigration they're taking in this campaign. By skipping the debate, Trump avoided the kind of embarrassment Cruz and Rubio experienced.
The debate was diminished by The Donald's absence. And Fox allowed two YouTube liberal chicks - one a Muslim activist who apparently was originally put on the program to ambush Trump. She is also a Bernie Sanders supporter, having tweeted a photo of herself wearing a Feel The Bern sweatshirt. Why would Fox News do this? Would any network allow a Cruz supporter to ask questions in a Dem debate? I think not.
I thought the debate winners were Christie, Cruz and Carson (in that order), although no one else seemed to like Ben that evening.
Trump won the Drudge Report presidential poll, with 61% of the vote. Cruz came in second at 19%. Rubio was third with 8%; Paul came in fourth with 5%. All the other candidates polled less than 1.5%.
Not A Good Trend: Weekly attendance at the Church of England has fallen below one million for the first time in history, while Sunday service attendance dropped to 760,000.
The weekly figure accounts for about 2% of the population in the United Kingdom and reflects a downward trend in church attendance amid the growing popularity of secularism and religious diversity, particularly among the nation's youth.
Current figures show attendance numbers falling 12% over the past decade to less than half the levels seen 40 years ago, when Sunday attendance stood at approximately 1.25 million.
Good News: Follow up tests - a PET scan and CEA blood work - indicated that the cancer hasn't returned. The CEA test measures cancer markers - carcinoembryonic antigen - in the blood. Mine is now 0.5, which is well within normal range (0-2.5 µg/L). The PET scan indicated that the tumor has shrunk further; in fact, they were unable to find it. My next tests will .... (more >>>)
Cat Fight! When two stewardesses got into a fist fight on a Delta flight traveling from Los Angeles to Minneapolis, the captain decided to make an unscheduled landing in Salt Lake City.
"A third woman on the plane tried to break up the fight and was also hit by the brawling flight attendants. At that point, the captain made the decision to land the Boeing 757. The plane was flying just south of Salt Lake City when the fight broke out."
Quote Of The Day is from Ayn Rand: "We are fast approaching the stage of the ultimate inversion: the stage where the government is free to do anything it pleases, while the citizens may act only by permission."