Quote Of The Day is from Steven Wright: "I didn't get a toy train for Christmas like the other kids, I got a toy subway instead; you couldn't see anything but every now and then you'd hear this rumbling noise go by."
---
Thursday December 5, 2013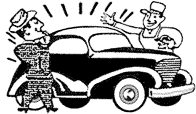 November Auto Sales: Light vehicle sales were at a 16.7 million SAAR in October - an increase of 7.6% from November 2012 and the highest level since February 2007. Sales were up 8.3% from last month. Analysts said the industry's overall numbers were helped by five weekends in the sales period along with early holiday promotions, attractive financing and pent-up demand. Sales went up at the end of the month as automakers and dealers held Black Friday sales events.
Ford Motor Co. sales were up 7%, GM reported a year-over-year increase of 14%, while Chrysler Group's vehicle sales rose 16% - the best November in six years.
GM's sales increase was lead by GMC which saw an increase of 20%. Buick, Cadillac and Chevrolet sales were all up in the low double digits. General Motors non-fleet sales rose by 19%.
Ford brand sales increased by 7%, while Lincoln experienced a 15% sales rise to 6,727 units. Ford had its best November since 2004; F-Series topped 60,000 sales for the seventh straight month. Ford Fusion sales leaped 50% to 22,839 cars. Lincoln MKZ sales increased 114% to 2,854 sedans. Sales of the MKS flagship fell to 734 vehicles sold - a drop of 31%.
Chrysler sales gains were led by the Jeep and Ram truck brands; Fiat sales were down by 15%. Sales of the Fiat 500 fell 41% to 2,138 two-door sedans. Over 11,000 Chrysler Town and Country vans were sold in November - an increase of 70%.
Subaru sales soared 30% to 36,621 vehicles. Mitsubishi sales jumped 45% to 6,071 units. Audi sales increased 13% while Volkswagen sales declined 16%. Volvo sales dropped 31% to 4,233 units in November. Toyota experienced a 19% increase, while Honda sales dropped 2%. Hyundai sales increased 5%; Kia went up 11%.Hyundai, Kia and the Volkswagen Group also raised discounts sharply last month compared with November 2012.
Lexus sales were up 13%, while Mercedes-Benz rose 14%. BMW sales were up a mere 2%. Acura sales rose 19%. Jaguar sales leaped 103% to 1,446 units. 84 Rolls Royces were sold in December as well as 887 Maseratis.
A Mind Of Its Own: 7,300 gas-electric Lincoln MKZ Hybrids are being recalled by Ford. There is a problem with the powertrain control module that could cause the vehicles to roll even after being put into park, because the software can sometimes allow the shift to happen even if the brake pedal isn't pushed down.
Print Woes: Model Auto Review, a British model and toy car magazine, has ceased print publication. Starting soon, it will become an online-only publication.
Founder Rod Ward provided details: "Back in 1982, when MAR started "10% of our sales went to subscribers, the other 90% to stockists (retailers/newsstands). Now, although the number of MAR subscribers has fallen by about half in three decades, the quantity of magazines bought by stockists has dropped by more than 99%. ... You won't be surprised to learn that it is not now commercially viable to print less than 6% of the quantity of copies we used to sell."
A 94% drop in print sales, most of it in the last decade, is alarmingly large. But this is one example of the revolution going on in the magazine world. Newsweek ended its print edition in 2012 and is now strictly found online. In 2008, Time discontinued publishing a Canadian advertiser edition. Bloomberg bought BusinessWeek at a fire-sale price in 2009. Forbes magazine is now up for sale. Road & Track is rumored to be on the ropes.
The Model Auto Review story represents a microcosm of the ... (more >>>)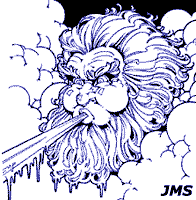 Global Warming Alert: The BBC warned in 2007 that by summer 2013, the Arctic would be ice-free. Not so. The Arctic ice cap has grown by 29% this year. A chilly Arctic summer has left 533,000 more square miles of ocean covered with ice than at the same time last year. The Northwest Passage from the Atlantic to the Pacific has remained blocked by pack-ice all year.
Nevertheless, the global warming morons continue to promote policies and regulations designed to "save the planet," whilst killing the economy.
Headline Of The Week is from The People's Cube. 'Obama to Iran: "If you like your nuclear program, you can keep your nuclear program."'
Runner-up: 'The President's latest talking point on Obamacare: "I didn't build that"'.
Book Review: 'Things That Matter: Three Decades of Passions, Pastimes and Politics' by Charles Krauthammer
Winner of the Pulitzer Prize and considered one of the most influential - and brilliant - commentators in America, Charles Krauthammer has produced an insightful and educational book. Composed mostly of opinion columns written over the past 30 years, chapters are mercifully short - a good thing, because readers will often want to put the book aside and ruminate on the ideas conveyed in Charles' deep, thought-provoking musings.
His views on feminism, embryonic research, evolution and the death penalty defy ideological slotting. Yes, there are opinions about political matters but it was wonderful to also find essays ... (more >>>)
Quote Of The Day: Politicians are like Christmas lights. They all hang together, half of the suckers don't work and the ones that do aren't that bright.
---
Tuesday December 3, 2013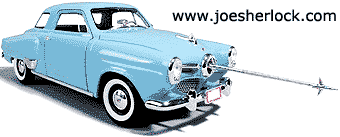 Just Spear 'Em: I'm sick of hearing about 'pedestrian safety'. I think I'll buy an old bullet-nosed Studebaker and mount a big chrome-plated javelin on the front end. (permalink)
Mad About MADD: They may have begun with the best of intentions but I'm no longer tying ribbons on my side mirror to support these bullies.
Radley Balko wrote, "MADD's biggest victory on this front was a nationwide blood-alcohol threshold of .08, down from .10. But when two-thirds of alcohol-related traffic fatalities involve blood-alcohol levels of .14 and above, and the average fatal accident occurs at .17, this move doesn't make much sense. It's like lowering the speed limit from 65 to 60 to catch people who drive 100 miles per hour.
In fact, the U.S. Government Accountability Office reviewed all the statistical data and concluded "the evidence does not conclusively establish that .08 BAC laws by themselves result in reductions in the number and severity of crashes involving alcohol.""
Grim Reality: HO model railroad runs through realistic 1:87 scale slums.
Must Have Been Export-Bier: An unopened bottle of beer recovered from the wreckage of the Hindenburg is up for auction. The 1937 bottle of Lowenbrau sold for over $18,000 in 2009. The bottle does have some heat damage and, perhaps, a fiery taste. Prost!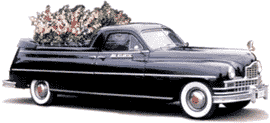 Holy Perv: Trinity Broadcasting Network founder Paul Crouch has died at age 79.
With his silver hair, mustache and bifocals, Paul Crouch looked grandfatherly. But he was a decidedly odd grandfather - he allegedly paid a former employee $425,000 to keep quiet about an alleged homosexual tryst.
Paul and his wife Jan were usually seen perched on gaudy, gold and white faux-Louis XVI furniture, begging for more money to "help with God's work." Wearing a big platinum wig with cascading-ringlets, Jan Crouch could pass as Dyann Cannon's mother. But she wears so much black eye-shadow, she often looks like a badger. Or the Hamburgler.
Last year, the New York Times article noted the lavish personal spending of Paul and Janice Crouch, including "his-and-her mansions one street apart in a gated community" in Newport Beach, California.
OMG - I Think Obama's A Feline: George Carlin described cats thusly, "When a cat makes a mistake, he doesn't accept responsibility or show embarrassment. If he does something really stupid, like jumping onto a table and landing in four separate coffee cups, somehow he passes the whole thing off as a routine. ... When a cat breaks something, he simply moves along to the next activity."
The Christmas Season Officially Began Sunday ... because that's when I put the Christmas CD in my car. That afternoon, we attended 'Holiday Pops', performed by the Oregon Symphony at the Arlene Schnitzer Concert Hall in downtown Portland. It was outstanding. The first half was instrumental only; the second half was the full orchestra plus the Pacific Youth Choir of 60 or so. Also far-above par, and properly Christmas-y, too.
Afterwards, we had dinner at Pastini Pastaria, which serves exceptionally good Italian food.