Friday March 24, 2017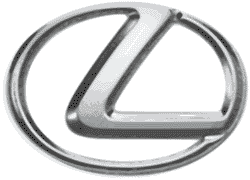 Design Misses: Former Auto Executive Bob Lutz - aka Maximum Bob - is not a fan of Lexus and Toyota styling.
"The new, big Lexus LS sedan is daring, but none of its lines and masses are quite in the places they should be - and that absolutely huge Darth Vader grille belongs nowhere at all. It makes for a sales-proof Lexus sedan. (Akio Toyoda must love that front end, because I don't think anyone else does.) The new Camry is a stylistic hodgepodge, marking one more negative milestone in Toyota design. (Mind you, these are all great cars, but so what? Every car out there is a great car; why saddle yourself with ugly?)"
I agree with Bob on those hideous grilles. It's sad because the original LS 460, introduced at the Detroit Auto Show in January 2006 as a 2007 model was graceful and swoopy. In those days, Lexus called the design language LF, derived from the Lexus LFS concept car (short for Lexus Future Sedan), introduced at the 2003 Tokyo Motor Show.
Toyota styling has become very weird lately - the back end of the latest Prius looks like something from Citroën's wastebasket.
Missing Mustang Found: The iconic film, 'Bullit' featured two Highland Green 1968 Mustang GTs. One was used for beauty shots and close ups, the other got beat up by Steve McQueen in the chase scenes. Long missing, the 'working' GT has been found in Mexico and a new owner plans to bring it stateside for a full restoration.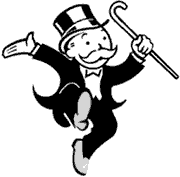 Richer Than Ever: Scott Grannis recently wrote that "our net worth reached a new high in nominal, real, and per capita terms. We have been struggling through the weakest recovery ever, but at the same time we are better off than ever before, and by a lot." America's light continues to shine brightly - capitalism works.
"On a real per capita basis (i.e., after adjusting for inflation and population growth), the net worth of the average person living in the U.S. has reached a new all-time high of $286K, up from $62K in 1950. This measure of wealth has been rising, on average, about 2.3% per year since records were first kept beginning in 1951. By this metric, life in the U.S. has been getting better and better for generations."
Yes, there are blips - upward and downward deviations from the norm - but ... (more >>>)
When Terror Meets Naiveté: Regarding this week's horrific terror attack in London, English television personality and newspaper columnist Katie Hopkins wrote, "Because all the while those forgiving fools in Brussels stood with their stupid hands raised in hearts to the sky, another mischief was in the making. More death was in the pipeline. ... London is a city so desperate to be seen as tolerant, no news of the injured was released. No clue about who was safe or not.
Liberals convince themselves multiculturalism works because we all die together, too. An entire city of monkeys: see no evil, hear no evil, speak no evil. Blind. Deaf. And dumb. ... London is a city of ghettos behind a thin veneer of civility kept polished by a Muslim mayor whose greatest validation is his father's old job."
Katie continued: "This place is just like Sweden. Terrified of admitting the truth about the threat we face, about the horrors committed by the migrants we failed to deter - because to admit that we are sinking, and fast, would be to admit that everything the liberals believe is wrong. That multiculturalism has not worked. That it is one big fat failure and one big fat lie.
President Erdogan of Turkey said there is a war being waged between the crescent and the cross. But he is wrong. Because the cross is not strong. We are down on bended knee, a doormat to be trodden on, a joke only funny to those that wish us harm."
At least in the U.S., we have replaced a president who dared not speak the words "Islamic terror" with one who understands the threats we face.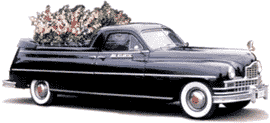 The Greatest Scam Of All Time: The creator and zany host of the 1970s 'Gong Show', Chuck Barris, has died at age 87. He once said, "The Gong Show was the greatest scam of all time. It was simple: We wanted to do a talent show. There weren't any venues for acts back then. We were gonna have a show of new, fresh, good acts. But we couldn't find any; they were all lousy. So rather than throw away the idea, I said, "Let's reverse it. Let's do lousy acts." Now, is that a scam? I'm telling you."
Barris created 'The Dating Game' and 'The Newlywed Game', which ran for 19 years. He help shape the wasteland of daytime television. Chuck Barris was also a songwriter; 'Palisades Park' was recorded by Freddy 'Boom-Boom' Cannon and reached number three on the Billboard Hot 100 chart in 1962.
Chuck had a dark side too. He claimed to be a former CIA assassin and once coldly said, "I came up with a new game-show idea recently. It's called The Old Game. You got three old guys with loaded guns onstage. They look back at their lives, see who they were, what they accomplished, how close they came to realizing their dreams. The winner is the one who doesn't blow his brains out. He gets a refrigerator."
Chuck died of natural causes but didn't get a refrigerator. RIP.
Quote Of The Day is from George Bernard Shaw: "All great truths begin as blasphemies."
---
Wednesday March 22, 2017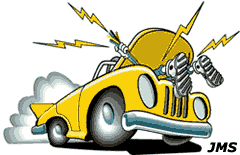 Well, At Least Tesla's Helping Our Trade Deficit: in 2016, the company shipped 12,303 Model S electric sedans to China.
In related news, Tesla just opened its first store in South Korea and there's already a six-month waiting list.
Book Review: The General vs. the President: MacArthur and Truman at the Brink of Nuclear War' by H.W. Brands
On the 1980s television series, 'Hart To Hart', the promo tagline was "And when they met, it was murder." And so it was when General Douglas MacArthur met President Harry Truman. MacArthur was the ultimate egotist and fabulist. The General engineered stunning triumphs, which he made sure were very-well publicized, as well as humiliating defeats, which he tried to gloss over or conceal. Truman was hard-nosed, hard-headed and his thin skin didn't like MacArthur's seeming disrespect.
In this 448-page book, the author ... (more >>>)
Chop Chop: The Trump Administration's first budget takes a pick axe to a bloated list of government programs, "eliminating funding for old stalwarts like the community development block grant program and the Corporation for Public Broadcasting, slicing into traditional areas of diplomacy and annihilating federal environmental efforts while dedicating more money to defense, veterans and building a wall along the Mexican border."
Public Broadcasting does very well on its own these days. Big Bird and his pals on 'Sesame Street' bring in over $121 million per year in revenue - from licensing fees and the like. Public television as well as NPR (National Propaganda Radio) are havens for ultra-liberal screeds, with nary a conservative voice to be heard.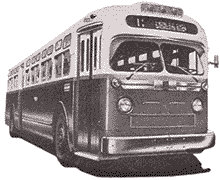 The new budget would end the Federal Transit Administration's New Starts program (a wasteful windfall that gives transit agencies incentives to build expensive and obsolete transit systems), end funding for Amtrak's long-distance trains, eliminate HUD community development block grants and reduce funding for public land acquisition. Federally-subsidized transit systems are notorious for throwing money away, wether its spending $50,000 apiece for bus fare boxes or $250,000 for a hideous sculpture of a deer with a human baby face on it.
The administration has proposed transferring air traffic control to an independent, non-governmental organization, which would quickly install new equipment and increase airline capacities and safety. It would also eliminate "the so-called Essential Air Service program, which subsidizes airports in smaller communities. Trump also proposes to eliminate the TIGER grant program, a relic of the 2009 stimulus bill, that has funded streetcars and other ridiculous projects."
Eliminating community development block grants would ... (more >>>)
Quote Of The Day is from Oscar Wilde: "The pure and simple truth is rarely pure and never simple."
---
Monday March 20, 2017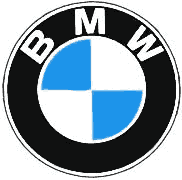 Selling 'American' Cars In Japan: The BMW X3, X4, X5 and X6 are imported from America, where they are made in BMW's huge Spartanburg, SC, plant. Some 70% of the cars built in Spartanburg are exported and "well over 4,000 of them landed in Japan last year."
BMW is one of the largest importers of Made in U.S.A. cars to Japan. Ford brought a total of 2,225 last year before closing its doors on Japan. GM brought in 1,290.
Sluggish Car Sales: Pickups, sport utility vehicles and crossovers are doing OK but cars ... not so much.
"General Motors has had inventory problems since the middle of the fourth quarter of last year. The company's November inventory checked in with 87 days of supply, which dropped to 84 days in December, jumped back to 87 in January, before popping to 108 days of supply at the end of February. Automakers typically want to see inventory levels of 60 to 70 days."
GM's passenger car inventory started the month of March with a 123-day supply of cars. Buick posted a passenger-car inventory of 239 days, about three times the 79 days of supply at the beginning of March 2016. Ouch.
First Dog: He never told me his exact birth date but Winky was born 70 years ago this month. That would be 490 in dog years. Yes, he did wink at people.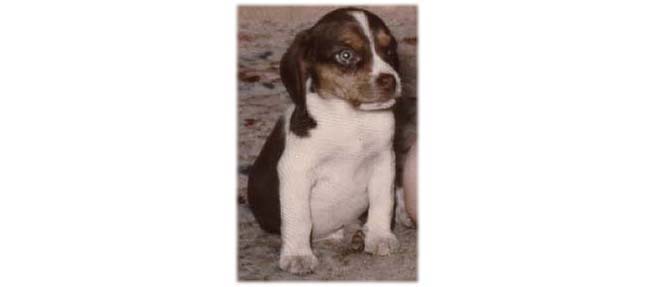 I hope his little dog-soul is romping around happily somewhere. I'll never forget my old canine friend. (permalink)
"Sign, Sign, Everywhere A Sign ... Blockin' out the scenery, breakin' my mind. Do this, don't do that; can't you read the sign?" Gerard Van der Leun posted a photo with this caption: "If you know anyone who claims we need more laws and regulations, please have them sit quietly and contemplate this sign and the immense wheezing bureaucratic entropy it epitomizes for a full half-hour."
Gerard has posted another humorous photo involving a sign and a unicycle.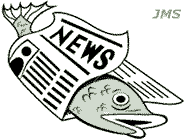 Fake News Of A Different Sort: David Snowball of the Mutual Fund Observer has warned about "a scam that a number of newspapers have resorted to. In order to extract extra money from people who have already paid for, say, a year's subscription, the newspapers are cutting weeks off the end of your subscription.
In my case, the Quad City Times sent a subscription rate increase notice that contained the cryptic warning, "this increase may accelerate the end of your current subscription period." That struck me as impossible, since I paid for 52 weeks in advance. When I called the Times they confirmed their plan to cut six weeks off the end of my subscription; rather than ending in late September, my subscription would end in early August. I inquired about whether the phrase "breach of contract" was new to them; they offered 52 weeks for a set amount, I paid the amount, they owe me 52 weeks. Period."
The operator offered ... (more >>>)

Farewell To A Rock Pioneer: Legendary guitarist, singer, songwriter and one of the pioneers of rock and roll music Chuck Berry has died at age 90 of a heart attack. Berry's hit 'Johnny B. Goode' is the only rock and roll song included on the Voyager spacecraft's golden record. John Lennon once said, "If you tried to give rock and roll another name, you might call it 'Chuck Berry'."
Because he was both a Character and a Legend, there are a million Chuck Berry stories. My favorite is from Bruce Springsteen, who was in one of hundreds of obscure local back-up bands used by Berry in the early 1970s.
Springsteen said that Chuck arrived at the last minute, collected his money up-front and headed onstage. Looking for a set list, Bruce asked him, "What songs are we gonna do?" Berry looked straight at Bruce and replied, "We're gonna do Chuck Berry songs." And then began playing guitar, leaving Springsteen and his bandmates to figure out the song and the key.
Here's a Universal Law: Once you become a Legend, people will make up new legends about you. "Hey, Chuck. This is your cousin, Marvin. Marvin Berry. You know that new sound you're looking for? Well, listen to this ..."
Rest in Peace, Chuck (permalink)
Quote Of The Day is from writer Tom Weller: "A watched clock never boils."
---
Friday March 17, 2017
Discretion: Six retired Irishmen were playing poker in O'Leary's apartment when Paddy Murphy loses $500 on a single hand, clutches his chest, and drops dead at the table. Showing respect for their fallen brother, the other five continue playing standing up.
Michael O'Conner looks around and asks, "Oh, me boys, someone got's to tell Paddy's wife. Who will it be?"
They draw straws. Paul Gallagher picks the short one. They tell him to be discreet, be gentle, don't make a bad situation any worse.
"Discreet?! I'm the most discreet Irishmen you'll ever meet. Discretion is me middle name. Leave it to me."
Gallagher goes over to Murphy's house and knocks on the door. Mrs. Murphy answers, and asks what he wants. Gallagher declares, "Your husband just lost $500, and is afraid to come home."
"Tell him to drop dead!", says Murphy's wife.
"I'll go tell him." says Gallagher.
Irish Nun Story: The 98 year-old Mother Superior lay dying in an Ireland convent. The nuns gathered around her bed trying to make her last hours comfortable. They gave her some warm milk to drink but she refused.
Then one of the nuns took the glass back to the kitchen. Remembering a bottle of Jameson's Irish whiskey received as a gift the previous Christmas, she opened it and poured a generous amount into the warm milk. Back at Mother Superior's bed, she held the glass to her lips. Mother drank a little, then a little more and before they knew it, she had consumed the whole glass.
"Mother," one nun asked earnestly, "Please give us some wisdom before you leave us."
The old nun raised herself up in bed and said, "Don't sell that cow."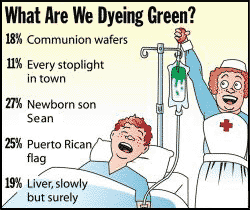 Irish Business Lesson: You'll find it here.
Across The Street: Two Irishmen were sitting at a pub, drinking pints o' Guinness and observing the goings-on at the bawdy house across the street.
They saw a Baptist minister walk into the brothel, and one of them said, "Aye, 'tis a shame to see a man of the cloth goin' bad."
Later, they watched as a rabbi entered the same house of ill-repute. The other Irishman said, "Aye, 'tis a sad thing to observe that the Jews are fallin' victim to temptation as well."
Then they saw a priest walk into the brothel; the first Irishman exclaimed, "What a terrible pity ... one of the girls must be dying and needs The Last Rites!"
'Danny Boy' ... as sung by The Muppets ... here.
---
Thursday March 16, 2017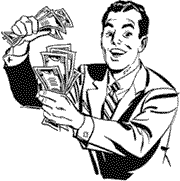 Why I Don't Buy Car Buff Mags Anymore: Car and Driver did a comparison test of sports sedans and awarded first place to the Alfa Giulia even though it was an unreliable piece of crap. Every time they remote-started it, the check engine light came on and the computer shifted into limp home mode. C&D wrote - apparently with a straight face - that "customers should consider themselves part of the development team."
I wonder how much money changed hands for this 'award'?
Who Will Be The First ... to build a street rod with this? "Sixteen Power introduced their new 14-liter V16 engine at the Miami Boat Show last week The motor is said to be capable of 1,200 to 1,400 horsepower without forced induction and is built on the basis of the Corvette LS7."
"This 16-cylinder block is a Sixteen Power design. It is cast from a single piece of A356-T6 aluminum with a small gap in the middle of deck that allows the company to mount four standard LS3 or LS7 heads on it. This design feature makes the block capable of accepting any off-the-shelf LS3 or LS7 head, which prevents the company from having to cast costly heads that would need to cover eight cylinders on each side. It also allows for upgrades by being able to use any performance version of these heads."
Simple Wisdom ... from Ol' Remus: "From time to time I'm called simple minded. I take it as a compliment and thank my accuser for noticing. Few things are as complicated as they're made out to be. Examples: before ObamaCare there was no ObamaCare. Duh. It made things worse. Repeal it and make things better instantly."

RIP: Philadelphia-born film producer Jack Harris has died at age 98. In 1958, an unknown named Steve McQueen appeared in Harris' B-grade horror flick, 'The Blob'. The title song became a minor hit that year; it was written by another unknown, Burt Bacharach.
When his 'star' was unveiled in February 2014, Jack Harris was the oldest person to be so honored on the Hollywood Walk of Fame.
Book Review: 'Killing The Rising Sun: How America Vanquished World War II Japan' by Bill O'Reilly and Martin Dugard
This book is a collection of tales and gossip about the final year of World War II in the Pacific Theater. While the book is a fairly easy read and entertaining, I am suspicious about the veracity of certain items in this book. This is not surprising, based on the errors found in 'Killing Patton' and 'Killing Kennedy'.
The 336-page tome begins with the stench ... (more >>>)
Quip Of The Day: The first five days after a weekend are the hardest.
---
Tuesday March 14, 2017
Everything Old Is New Again: Introduced at last week's Geneva Auto Show, the Mercedes-AMG GT concept is a very sleek sedan - although I could do without the vertical jail-bar grille and the generic rear end.
Mercedes calls the car a "four-door coupe," representing the latest neck-bending fad. It's really just a synonym for a sloped-back sedan and has been around for ... what? ... almost 80 years.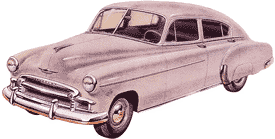 Fastback styling is revived every generation or so as something new and innovative. The 1950 Chevy Fleetline fastback is one such example. Back in the early 1940s, General Motors referred to its fastback sedans as having Torpedo Styling, just before the company shut down its automobile assembly lines so it could manufacture ... ummm ... actual torpedoes. Oh irony, thy name is Harley Earl.
Beginning in 1949, Chevrolet offered two body treatments. The fastbacks (two-door and four-door) were called Fleetlines. The hump-trunks or notchbacks (two-door and four-door) were called Stylelines. Both body styles were offered in two trim levels: Special (cheapie) and the DeLuxe (better). My aunt drove a 1949 Chevrolet Styleline Deluxe four-door sedan.
Interestingly, both the fastbacks and notchbacks sold at about the same rate in 1949. But ... (more >>>)
I'm Beginning To Think ... that J.D. Power just reissues the exact same survey results every year: "Lexus and Porsche were the winners in the J.D. Power 2017 Vehicle Dependability Study, one of the benchmark reviews in the auto industry. Fiat Chrysler Automobiles N.V. brands took up several of the bottom spots."
The study looked at vehicle dependability of 2014 models as measured over the past 12 months. Ratings are based on problems per 100 vehicles. The industry average score was 156. Lexus and Porsche each scored 110, followed by Toyota Motor Corp. at 123, Buick at 126, Mercedes-Benz at 131, Hyundai at 133, BMW at 139, Chevrolet at 142 and Honda at 143.
At the very bottom of the list, Fiat posted a rating of 298 problems per 100 cars, followed by Jeep at 209.

A Win For GM: Peter De Lorenzo is applauding General Motors' sale of Vauxhall/Opel to the PSA Group (the Paris-based maker of Peugeot and Citroën vehicles) for $2.3 billion.
"The automobile business has become a global battlefield with ruthless competitors, meddling governments and profound environmental challenges. GM isn't the same as it ever was. It can't be. And that is a very good thing. It is a different time and a different era."
Mark Phelan of the Detroit Free Press wrote, "Europe is a challenging market. Customers expect the latest technology and features in small cars that sell at low profit. GM needed Opel when it relied on its European designers and engineers, but shifting sales, profits and technical resources mean the company may be able to get what Europe supplied from other, profitable, parts of the world."
Phelan suggested that GM might use its resources to "dominate the 21st Century's boom markets: China, India and maybe South America." Kelley Blue Book executive analyst Rebecca Lindland added, "If you can make it in those countries, why bother with Europe?" Good question.
I've written more about Vauxhall and Opel here.
Buffett Bearish On Traditional Retailing: "One stake that was virtually eliminated from Berkshire Hathaway's portfolio of equity investments was Wal-Mart Stores Inc." Warren Buffett recently appeared on CNBC; one of the many things that he talked about was why he sold out of Wal-Mart. Buffett noted that retail in general has changed so much over time. He talked about how the department stores in towns were the big destination in the years prior to the 1960s and how he had lost money on a department store investment. Then came the large malls. And now the internet dominates.
"Retailing is tough for me to figure out because the internet has swept in and offered shoppers variety and low prices at their finger tips," he said.
I too have observed many changes in retailing in my lifetime ... (more >>>)
Happy Birthday, Dad: My father would have turned 98 today.
Quote Of The Day is from Paul Rodriguez: "Sometimes I think war is God's way of teaching us geography."
---
Friday March 10, 2017
Big, Fat Write-Off: Dan Neil wrote, "I wish I owned the ranch that should come with Ford's F-350 Super Duty Platinum Crew Cab 4x4 pickup. It must be a magnificent spread, a pickup's idea of heaven, with chores finally worthy of this farmhand Hercules."
Bring money. This beast costs $78,585 as tested and weighs 7,500 pounds; it easily exceeds the $10/pound price target, which insures a profit for the automakers profit - something I wrote about before.

This humongous pickup is powered by a 440 horsepower, 6.7-liter, overhead-valve, turbocharged diesel V8 "with single-sequential turbocharger and reverse-flow cylinder heads; six-speed automatic; two-speed transfer case with shift-on-fly four-wheel drive."
"This category of truck qualifies for an insanely generous federal tax credit to small-business owners who claim its use is more than 50% business-related. Which in no way explains why you see so many of these guys launching pleasure craft down at the marina. Boats didn't all of a sudden get heavier, you know.
In the case of our test specimen, it is possible to deduct the entire $78,585 in the first year of ownership under the Section 179 deduction privilege rules. You don't find that the least bit Keynesian?"
Back when the 1986 Tax Reform Act limited depreciation for company vehicles, I suggested that Mercedes offer it's S-Class with front forks and sell it as a forklift truck. Prosperous small business owners would have lined up to buy it - as long as the forks and lift mechanism were detachable.
Back to the F-350 Super Duty: "In Red State America this thing is about as aspirational as it gets, a country boy's Rolls-Royce. I took it for a drive in the deep country of North Carolina, and the F-350 absolutely whipped heads around as people caught sight of it. Behold that hurtling mirror of a chrome grille, a lane-filling panoptic of doom. Shrink in wonder before the F-350's enormous crew cab (131-cubic-foot interior), looming like a skybox over life's arena. Our truck included a dual-pane panoramic roof with power window shades and a powered rear-window hatch. Both front and rear seats are heated and cooled. Even the tow hooks are blazed in chrome.
I have a neighbor, a 20-something mason's apprentice, who I thought was going to have a heart attack. "How much?" he demanded.
And then I explained the tax credit to him and, lo, a young entrepreneur was born." Make America Great Again.
Sleek: The Ferrari 812 Superfast, unveiled at this week's Geneva Auto Show, looks like a Ferrari should - especially in red. It has fairly simple, swoopy lines without the plethora of angry edges other cars seem to feature these days. It's powered by a V12. Bellissima!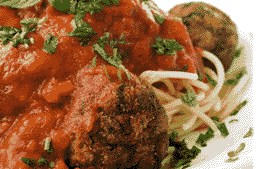 Holy Cow! How Did I Forget This? March 9th was National Meatball Day. I hope you celebrated the occasion with a meatball sub, a plate of pasta topped with meatballs or some of the Swedish variety.
On Wednesday night, I had some homemade meatballs over penne pasta with marinara sauce. Perfecto!
Retail Woes: J.C. Penney plans to close up to 140 stores and offer buyouts to 6,000 workers as the department-store industry "sags in competition with online sellers and nimble niche retailers." The company is shuttering almost 14% of its stores, representing about 5% of its annual sales.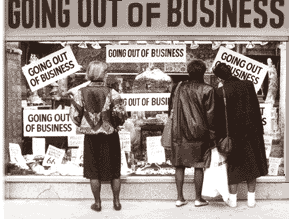 How did that targeting the gay micromarket and installing Ellen DeGeneres as spokeswoman thing work out for ya? Not too well. Also unhelpful was cutting clerical staff - at the nearby Penney's, it's hard to find someone to wait on you.
John C. Ogg wrote, "It just so happens that some embattled companies involved in turnarounds just cannot really turn around for their shareholders. In the retail space, this is only becoming all too common as brick-and-mortar store retailers just cannot make up the difference of in-store losses versus online sales gains. J.C. Penney Co. Inc. has reported earnings, but more important than a slight net income is that the company is closing more stores and "retiring" more workers. ... Investors have every reason to be wary of companies that are going to shrink themselves to profitability.
On top of sales woes, the company's gross margin fell by 3.7% in the fourth quarter."
Nordstrom is struggling, too. "Sales at the company's full-line stores - the big downtown or mall anchor operations that bring the bulk of Nordstrom's business and have shaped its reputation for stellar customer service - have logged five straight quarters of year-over-year declines." At the Vancouver Mall, the upper floor of the former Nordstrom store became a Gold's Gym last year.
The recent Ivanka Trump flap didn't do Nordys any favors, I suspect. Meanwhile, Ivanka's clothing line is experiencing record sales at other upscale retailers.
Geezer Quip Of The Day: I'm still hot; it just comes in flashes now.
---
Wednesday March 8, 2017
Nuclear Family, 1940s-Style: As family breadwinner, Mr. Babcock pulls into the driveway in his 1939 Plymouth P8 Deluxe after a hard day's work, possibly at a ... (more >>>)
Tool Archeology: My father-in-law owned a large wood-handled screwdriver, a Yankee No. 90, made by North Brothers Manufacturing Company, a Philadelphia manufacturer of hand tools.

North Bros. was an American manufacturer based in Philadelphia, Pennsylvania that specialized in the making of hand tools, small appliances and some specialized power tools. They were family owned and operated for over 60 years before being acquired by the Stanley Works in 1946. They are best known for their line of tools, particularly the Yankee brand of ratcheting screwdrivers.
Founded in 1878 ... (more >>>)
Book Review: 'Speaking American: How Y'all, Youse, and You Guys Talk: A Visual Guide' by John Katz
I mostly review serious nonfiction books but, after awhile, it's nice to have a light-hearted palette cleanser. Speaking American is a perfect example.
John Katz's offering is a delightful exploration of American dialects and regional word usages. The information is presented graphically with segments overlaid atop maps of America. That makes it easy to separate the pop and soda regions of the U.S. My first memorable introduction to regional dialects was when ... (more >>>)
Quote Of The Day is from Thomas Sowell: "Climate statistics show that, with all the "global warming" hysteria today, our temperatures are still not as high as they were back in medieval times. Those medieval folks must have been driving a lot of cars and SUVs."
---
Monday March 6, 2017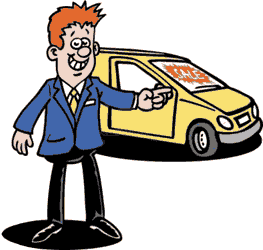 February Auto Sales: Light vehicle sales were at a 17.5 million SAAR (Seasonally Adjusted Annual Rate) in February, down slightly more than 1% from February 2016, and unchanged from last month. Automakers report they continue to see consumers shift preferences toward trucks and SUVs, cutting into sales of cars and minivans.
General Motors, driven by strong sales of pickup trucks and SUVs, reported an overall sales increase of 4%. Car sales fell 23%. Sales for the Chevrolet brand rose 3% and GMC sales soared by 17% percent. Buick and Cadillac each experienced sales declines of 9%. Sales of the Chevrolet Silverado pickup rose 17% to 50,504, while sales of the GMC Sierra jumped 16% from February 2016.
Ford Motor Company's overall sales fell 4%. Its February car sales fell 24% from the same month a year ago - a trend Ford doesn't expect to see change anytime soon. Ford brand sales fell 5%, while Lincoln brand sales increased 9%. The Lincoln Continental outsold its Cadillac CT6 rival; 1,079 Connie sedans found buyers in February versus 802 CT6s.
Ford set a record February for SUV sales, moving 68,820 units; Ford F-Series sales increased 9%, with 65,956 pickups sold. Ford was the top-selling nameplate in America last month.
Fiat-Chrysler's February sales totaled 168,326 vehicles, down more than 10% from a year ago. Chrysler brand sales fell a whopping 28% to 16,731 units, Jeep dropped 15% and Dodge brand sales declined by 7%. Ram truck sales increased by 4%. Fiat slipped 19%. Alfa remains a dud - only 412 examples of the much-hyped Guilia sedan found buyers last month.
Toyota Motor Co. experienced a sales decline of 7%; sales of its Lexus brand were down a whopping 21% from a year ago to 18,338 units. Only 294 examples of its flagship LS found buyers in February. American Honda had a sales increase of 2% in February; its Acura division didn't fare so well - a 15% decline. Hyundai-Kia sales were down 7% overall. Nissan Motors experienced a 6% drop, although its Infiniti brand had a big 32% sales jump to 13,737 vehicles. For a change, Volkswagen Group experienced a sales increase of 13%. Mini sales dropped 24% to 2,154 vehicles, while only 248 Smart cars were sold, a drop of 18%. Daimler will stop selling combustion-engined Smart cars in the U.S. and Canada and focus strictly on electric vehicles beginning this Fall. That should drop sales by another 90% or so. Even now, Smart is being outsold by golf carts.
Mercedes-Benz still tops the luxury field. Merc sales climbed 7% to 27,035 vehicles, including over 1,000 S-Class models. BMW brand sales were flat at 22,558 vehicles, including 623 7-Series. Audi sales jumped a whopping 17%. Bentley sales soared 150% to 155 vehicles, Maserati sales were up 49% to 1,087 Masers and Jaguar sales leaped 130% to 3,484 units.
Haulin' Gas: Gulf Oil was established in Pittsburgh around the turn of the 20th Century and was the source for much of the Mellon family fortune. Gulf built its first Philadelphia refinery in 1905 at Girard Point in South Philly and was a well-known gasoline brand in the area. Grades were subregular Gulftane, Good Gulf regular, Gulf No-Nox Ethyl premium and ... (more >>>)
A Moving Experience: On Saturday afternoon, we moved my O-gauge train layout from the living room to its storage spot in the garage. Conditions were not ideal - a chilly 45 degrees and raining - but, with help from my wife, our children, their spouses and our grandson, the job got done. I had spent the earlier part of the week putting away the trains, vehicles, buildings, mountain and tunnel portals.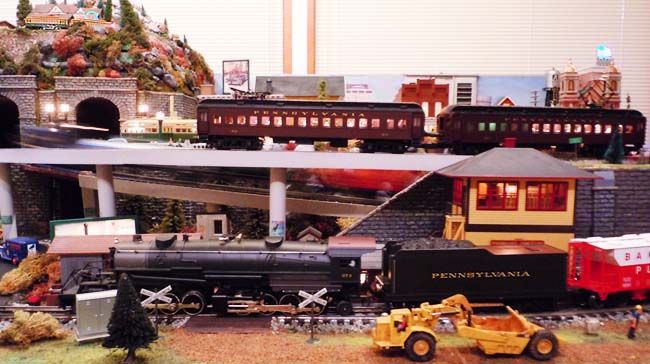 In this photo taken last Wednesday during one of the final runs, two Pennsylvania MU commuter cars traverse the trestle while the 2-6-6-2 Mallet steam locomotive pulls a freight consist on the lower level. A PRR yard diesel is a blur as it slingshots two tank cars and a caboose up from the underpass.
---
Everything went smoothly. After 17 years, I think we've developed a system.
Trump: Is There Anything He Can't Do? He made Lena Dunham so distressed, she lost weight. Now he's made Barbra Streisand so distressed, she's gaining weight.
Streisand tweeted, "Donald Trump is making me gain weight. I start the day with liquids, but after the morning news, I eat pancakes smothered in maple syrup!" Hey, Babs, you promised to leave the U.S. if The Donald was elected. Time to head north to Canada, where maple syrup is plentiful.
Quote Of The Day is from the late Johnny Carson: "I was so naive as a kid I used to sneak behind the barn and do nothing."
---
Thursday March 2, 2017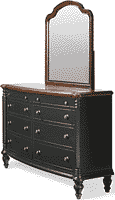 Sounds Like A Piece Of Furniture: Dan Neil wrote that if Costco built a luxury sedan, it would be the 2017 Kia Cadenza. He noted, "The Cadenza lands firmly in the personal land-yacht segment: full-size, front-drive, near-luxury, under $50,000. Your choices include the Buick LaCrosse, Lincoln MKZ, Lexus ES 350 and Volvo S90.
In South Korea, large sedans are aspirational, the acme of good taste. In America, currently, the whole category is box-office poison. Kia sold 647,598 vehicles in the U.S. last year, of which only 4,738 were Cadenzas. Life has been even lonelier for Kia's dreadnought flagship, the K900, which I'm guessing you've never heard of, based on January sales figures (34)."
I've heard of the K900 but I've never seen one in person. Actually, I've never seen a Cadenza either but every time I hear the name I think of 'credenza' and am reminded of some spinster's ancient piece of furniture on which Bradford collector plates are displayed. Or an old bureau.
Cris Tonn of TTAC also tested a Cadenza and referred to it as "a magnificent Buick." "The little details Kia sweated in creating this new Cadenza have added up to a remarkable luxury sedan that should be the benchmark for the class but instead will likely remain a second-tier player due to Kia's history."
Mr. Neil justifies his Costco quip by remarking that "the value proposition is strong: $45,290 for the Limited, all in, with voice-command navigation and infotainment with smartphone integration (Android Auto/Apple CarPlay); 630-watt, 12-speaker Harman Kardon audio; quilted Nappa leather seat trim; heated/ventilated front seats, with heated back seats and steering wheel; full-length sunroof; power trunk with proximity-sensing opening; heads-up display; wireless charging; power rear-window shades!"
Costco's Kirkland-brand offerings rarely have serious drawbacks. Not so for the Cadenza, which according to Mr. Neil is "a fairly mediocre mass-market automobile, designed and engineered to meet the more lenient expectations of Korea's domestic market (more lenient because the auto industry is sheltered from import competition). A Kia insider told me the Cadenza development team benchmarked the Lexus ES 350 sedan, and on paper that is plausible. But in person - in overall refinement, ride and handling, fit and furnishings - Kia's answer to Lexus still has distinct hamster breath."
To wit: "Stamp the Cadenza's throttle and it can touch 60 mph in about 7 seconds, but the V6's mask of refinement slips as it does. The eight-speed transmission, an in-house design, was reluctant to downshift for overtaking when plainly my foot was telling it to. It sometimes dithered between gear changes at part-throttle and on inclines.
The ride quality is amply sofa-like, especially agreeable in the back seat. But from the driver's seat, driven with any kind of pace, the Cadenza is kind of a limp mess, with high-rate body roll getting past the suspension (MacPherson strut, multi-link rear, adaptive damping), a general lack of centeredness under cornering loads. The car feels nose-heavy. It cannot be hustled. The electric-assist steering is numb as an empty glove. ... In too many ways the Cadenza drives like a collection of parts that have only recently met."
My wife has been shopping at Costco for almost 30 years, beginning when we lived over 100 miles from the nearest store. She appreciates value - that's why she chose a Toyota Avalon in Limited trim when she last bought a new car. It offered a lot of value for the money as well as some nice luxury touches. And a trunk big enough to haul lots of Costco purchases. At the time we purchased it, Forbes magazine called the Avalon "a penny-pincher's Lexus" and "an accountant's idea of a Mercedes." Twelve years later, her Avalon is still doing yeoman's service on a daily basis.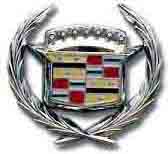 Automotive Unobtainium: On Monday night, I was watching 'APB' on Fox and saw a commercial for the Cadillac Escala. "Wow! What a cool car," I thought. I wondered how much it cost. I did some research and found out that this Caddy is not for sale.
It turned out that the Escala is a one-off concept car built by Cadillac for the 2016 Pebble Beach Concours d'Elegance. The four-door liftback is powered by a 500 horsepower 4.2-liter V8. It rides on a long 127-inch wheelbase and has a Town-Car-like 211-inch overall length.
How stupid is it for Cadillac to advertise a vehicle you can't buy?
The Speech: After listening to President Trump's address to both Houses of Congress on Tuesday night, I turned to my wife and said, "That should have been his inauguration speech." Oh, well. Better a month late than never.
It was an inclusive speech; President Trump used the word "we" more than 100 times. In 2010, President Obama referenced himself approximately 117 times during his speech to Congress.
Many of the Democratic house members looked like glum fools. They didn't know how to react; sitting on their hands when Trump made a bipartisan remark. It was as if ... (more >>>)
Book Review: 'Good Vibrations: My Life as a Beach Boy' by Mike Love and James S. Hirsch
In this New York Times best-selling autobiography, perennial Beach Boy Mike Love relates five-plus decades of his life as one of the founding members of the iconic group - arguably the most popular American musical group in history. Love sings lead on many of the Beach Boys most memorable songs; he wrote or co-wrote many of them.
To many in my age group, the Beach Boys represent an era - those magical few years of the early '60s before JFK was shot - when California was viewed, by those who had never seen it, as the ... (more >>>)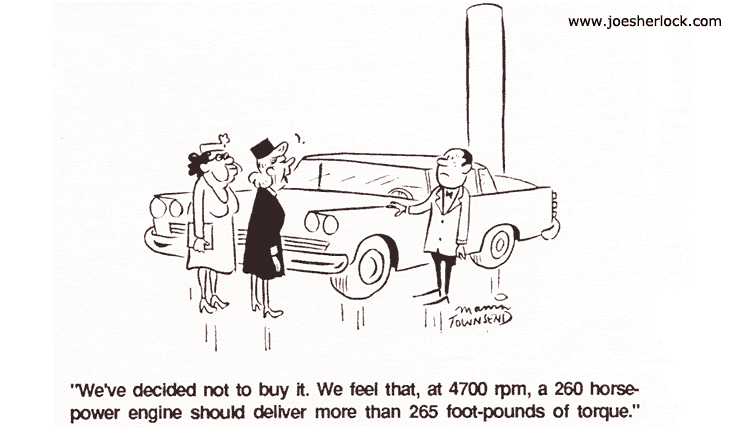 Quip Of The Day: I childproofed my house but the kids still get in.