I noticed distinct differences between the two hearses used at the funeral, although ... (more >>>)
Why People Are Rioting In France: The so-called Yellow Vest Protests are allegedly about increased fuel costs due to President Macron's new carbon tax. The tax itself is relatively small - a 30¢ addition to already overtaxed $7.00/gallon gasoline but, to the over-regulated French populace, it was the straw that broke the camel's back.
Dave Burge tweeted, "The yellow vests themselves are symbolic: every motorcyclist in France is required by law to wear them, and every car owner is required to carry them in their cars. Over the past few years, France has saturated the country with red light cameras, speed cameras, etc., while lowering speed limits nationwide. Supposedly for "public safety," but as everywhere else, mainly used as a govenrment revenue engine through fines. Get busted for doing 90 km/h in a 70 zone? Pay a big fine, pay big money for a traffic school (crony partners with government, natch), or lose your license for a year. No prob if you live in Paris & ride the Metro, big prob if you're Bubba Francois out in the sticks."
Of course, it's more than just fuel taxes. Unemployment is high, there are taxes on everything, the country suffers from immigrant problems and people are disgusted with many of Macron's policies. This is what happens when people are sick of being governed by "enlightened," out-of-touch, globalist bureaucrats who live in a bubble and fail to understand the plight of the common man.
Over the weekend, the violent protests escalated and are being hijacked by radicals from both sides of the political spectrum. It seems as if everyone is pissed off. French President Emmanuel Macron officially shut down Paris for the weekend. The primary tourist venues - the Eiffel Tower, the Louvre and other museums - were all shuttered; shops were ordered to close; windows were boarded up; 8,000 police units were dispatched to Paris and 89,000 were deployed throughout the country. Zut alors!
While President Trump's approval rating hovers just under 50%; President Macron's is 18%. C'est la vie.
Buh-Bye: 'Murphy Brown', a program I never watched the first time around, has been canceled. Jim Treacher wrote, "Based on my meticulous research 30 seconds of Googling and my vague memories from 30 years ago, Murphy Brown was an ensemble workplace comedy about a TV journalist who yelled a lot, and it was funny because she yelled a lot. As noted pundit Jon Gabriel puts it, it was "basically The Mary Tyler Moore Show without laughs.""
Murphy Brown was well-parodied in a 'Family Guy' episode: "Hey, Murphy. Blah, blah, blah, blah, blah, blah, John Sununu." "Blah, blah, blah, blah, blah, blah, Tipper Gore." "Hey, Murph. You can't blah, blah, blah, blah, blah, blah, blah the Ayatollah." "Blah, blah, blah, Bishop Desmond Tutu. Blah, blah." You get the idea - snarky liberal pseudo-politicalspeak and vacuous liberal screeds. About as funny as Al Franken.
Good riddance.
Funny … It Doesn't Look Jewish: Israeli archaeologists recently discovered a fascinating and rare 9,000-year-old stone mask that dates to the Neolithic (new stone age) period, one of only 15 in the world. "The mask is made of pinkish-yellow limestone, carefully shaped with stone tools to resemble a human face. Four holes were drilled along the perimeter of the mask, probably in order to tie it to a person's face or possibly to a pole or another designated artifact where it could be displayed."
Book Review: 'Liars, Leakers And Liberals: The Case Against the Anti-Trump Conspiracy' by Judge Jeanine Pirro
As a retired geezer, I have to limit my FoxNews viewing time or I'll go nuts. So, I'm not a regular viewer of 'Justice With Judge Jeanine', although I have watched it a few times and did enjoy her style. If you like ... (more >>>)
Everything still works, too. It lives a generally gentle life, is garaged regularly and has a mere 35,915 miles on its odometer. Over the weekend, when I was installing a Christmas CD in the player, the car flashed a 'low battery' warning. On Tuesday, I drove to Les Schwab, thinking that the 11 year-old battery was kaput. They said that the original battery was still in great shape but that I should drive it more often to keep it charged up. I will, sir.
Afterward, I treated the Lexus to a birthday car wash. (permalink)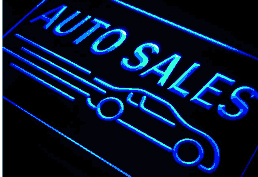 November Auto Sales: Even though many auto analysts have been forecasting a crash in auto sales, it hasn't happened yet, thanks to robust sales at Fiat-Chrysler - the car company that everybody thought was on its last legs not long ago - and thanks to strong truck and full and mid-size SUV/crossover sales.
Overall, full-year 2018 sales are on course to beat 2017's results and pass the 17-million milestone for the fourth straight year, a record streak, according to Cox Automotive. "Our dealers saw steady customer traffic throughout the month and especially during the Thanksgiving weekend," Fiat-Chrysler's U.S. Sales head Reid Bigland said. "We were also honored when Motor Trend named the Jeep Wrangler as the 2019 SUV of the Year and the Ram 1500 as the 2019 Truck of the Year. The awards underscore the hard work our dealers and employees have done to make both of these vehicles a success."
Light vehicle sales were at a 17.5 million SAAR (Seasonally Adjusted Annual Rate) in November, down slightly from November 2017, and down fractionally from last month. Forecasters continue to be optimistic, despite the fact that everyone who needs a new car pretty much has one and auto loan delinquencies are rising. In today's auto marketing biz, there is a great deal of mumbo with generous portions of jumbo added.
Anyone remember the way coupes died off in the 1990s? Well that seems to be happening to family sedans only far more quickly. Honda Civic sales are down 30% from last November; year-to-date sales of the Civic and Accord are off over 13% from 2017. The small Honda Fit experienced a drop of 76% y-o-y. Toyota Camry sales declined 30% year-over-year in November, while Prius sales are down 26%. The subcompact Toyota Yaris experienced a sales decline of 48%. Sales of Nissan's Sentra declined 28%. Sales of the Hyundai Accent were down by 46%. At Ford, overall car sales were down 19% in November; Ford Focus sales fell 66% last month. Lincoln-branded sedans declined by 26% last month, 29% year-to-date. The fate of the Lincoln's flagship Continental sedan has not yet been announced. Cadillac is discontinuing its flagship sedan, the CT6. Autoextremist Peter De Lorenzo wrote that the "market shift, make that stampede, to SUVs, crossovers and trucks was seismic." Indeed.
Karl Brauer, executive publisher of Autotrader and Kelley Blue Book, said, "The market continues to abandon cars, with no end in sight. Automakers have slowed or stopped production, so inventory is down, and buyers are mostly looking at trucks and SUVs. Every time we think we've hit the bottom in car market share another month passes with trucks and SUVs gaining while cars lose. This is the reality that recently drove Ford and GM to announce plans to further reduce car production. Who can blame them?"
At Ford Motor Co., November sales fell by 7% year-over-year to 196,303 Ford and Lincoln vehicles. Passenger car sales fell 20%. Sales of F-Series pickups fell 1% to 72,102 units. Ford's passenger car sales tumbled further in November, but Ford remains upbeat on its strategy to prioritize SUV, van and truck sales. More than 80% of November sales came from SUV, van and truck sales.
Sales of the Lincoln brand rose by 3% year-over-year to 9,207 vehicles.
Fiat Chrysler Automobiles reported a November sales increase of 17% year-over-year to 187,310 vehicles. The Ram brand of pickups and other light trucks saw a sales jump of 44% to 57,970 units. Chrysler brand sales fell 21% year-over-year to 13,094 units; Fiat brand sales tumbled 24% to just 1,309 vehicles. Alfa Romeo sales rose 36% to 1,957 - most (1,037) were Stelvio SUVs. Dodge sales jumped 15% to 33,196 units in November; sales of the Challenger rose 30% to 5,022 coupes. Sales of the Dodge Journey rose 16%, Challenger sales rose 30%. By comparison, Ford sold 4,907 Mustangs last month.
Industry sources said that General Motors sales increased a bit over 1% in November. Toyota Motor Company's U.S. sales decreased less than 1% last month. Toyota brand sales were flat (163,977 units), while Lexus sales declined 2% to 26,446 vehicles.
Nissan sold 96,427 vehicles - a drop of 22%, while Infiniti sales increased 8% to 14,086 vehicles. Honda sales fell 12% to 106,481 vehicles. Subaru sales climbed 10% to 56,782 units. Hyundai sales fell 3% to 57,083 vehicles, while sibling Kia sold 45,101 vehicles a gain of 2%. Mazda sales declined 4% to 20,660 vehicles. Mitsubishi sales declined 11% to 7,688 vehicles. Volkswagen sales dropped 8% to 26,789 VWs. Land Rover sales jumped 26% to 8,547 SUVs.
Mercedes-Benz sold 32,879 vehicles - a year-over-year drop of 15%. BMW sales rose 1% to 28,330 driving machines. Reportedly, 21,000 Teslas found buyers in November - most (17,750) were Model 3 compact sedans. Audi sales dropped 10% to 17,082 units. Volvo sold 8,181 vehicles last month, an increase of 4%. 950 Maseratis found homes last month as did 142 McLarens.
Genesis sales fell 77% to 417 cars. Smart sales dropped 23% to 100 microcars. Rolls-Royce sold almost as many vehicles in November: 90. And 165 Bentleys found homes last month.
Seven LA Auto Show Stars:
• The Jeep Gladiator four-door pickup is going into production because - GRRRRRR - it's a manly Jeep. And not a passenger sedan.

• The Audi e-tron GT concept - a preview of the 2021 production version of Audi's all-electric, expensive sedan - is designed expressly for wealthy people who want to impress the neighbors with their ecoconciousness. It is a cousin of the soon-to-come electric Porsche Taycan. My autocorrect keeps changing the word to 'Trashcan'.

• The 2019 Honda Passport SUV is slightly smaller than the Pilot with an inch of added ground clearance so owners can run over larger opossums.

• The Hyundai Palisade is a large SUV ... because the Santa Fe wasn't big enough, I guess.

• The Lincoln Aviator is a slightly shrunk, better-proportioned Navigator.

• The eighth-generation Porsche 911 looks a lot like the 7th gen. Or the 6th, for that matter.

• The Rivan electric pickup and SUV models are from an obscure Detroit-based start-up company; its name has "van" in it but doesn't make one. Go figure.
Does Anyone Care About COTY Anymore? The 2019 Genesis G70 sports sedan has been named Motor Trend Car of the Year. Only 128 examples found buyers in November.
MT's COTY award has been presented to some awful vehicles, including the meretricious and underpowered PT Cruiser (2001), the unloved 1983 Renault Alliance and the deplorable Chevrolet Citation - one of General Motors' X-body horrors - in 1980.
In 1976, the twin rattletraps known as the Dodge Aspen and Plymouth Volare shared the prize. Since most of them rusted away and/or fell apart, they are now seen less often than a Higgs boson particle.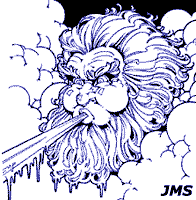 Chill Out? Professor Valentina Zharkova is predicting that a Super Grand Solar Minimum could begin in 2020. A Super Grand Solar Minimum would have four magnetic fields out of phase which would result in colder temperatures on earth.
There was about 40-60 years of cold weather 350 years ago. This was a Maunder Minimum of lower solar activity. The historical cold weather had two magnetic fields out of phase. Temperatures could drop between and 8 degrees between now and the end of the century, creating a little ice age.
Maybe this is why people are buying more AWD, high ground-clearance crossover vehicles these days.
When will Al Gore buy a heavy parka?
True Grit: Sand spreader trucks, known in Britain as gritters are given names based on public polls. This year's winners included Gritter Garbo, Gritty Gritty Bang Bang, Spready Mercury and, of course, Gritty McGritface.
I hope the Gritty McGritface name isn't overruled by bureaucrats as happened to his cousin, Boaty McBoatface.
Book Review: 'Fly Girls: How Five Daring Women Defied All Odds and Made Aviation History' by Keith O'Brien
This story is about five women who raced and set flying records in the 1920s and '30s. Planes, navigation and weather forecasting were primitive in those days, which made airplane racing especially dangerous. The women decided that they were more than capable to compete in a man's world and overcame many challenges to score victories.
Their many adventures, which were often ... (more >>>)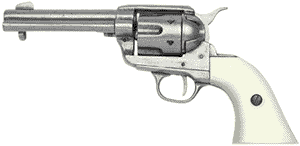 Get Woke; Go Broke: Sales at Dick's Sporting Goods dropped 4.5% in the past three months amid backlash against tighter gun-sale restrictions following a mass killing early this year at a Florida high school. "Sales at stores open at least 12 months - a key metric for the retail industry - fell 6.1% compared to the prior year."
"Dick's raised the minimum age to purchase a gun to 21 and stopped selling assault rifles last February after a Valentine's Day shooting in Broward County that left 17 students and staff dead. The decision sparked opposition from conservative activists, some of whom had proposed arming teachers in response and threatened to boycott the brand, and prompted at least one employee to resign."
I Hereby Declare ... that the Christmas Season has begun. I installed a Christmas CD in my car on December 1st. We already have our tree up as well as our fairly meager outside decorations. Let the holiday fun begin.
The tool includes ... (more >>>)
Thank You, EPA: Dave Burge noted that show-quality triple chrome plating (copper, nickel, chrome) for a late '40s/early '50s Buick grille & front bumper would probably set you back more than $10,000. He added, "What this country needs is high quality chrome plating that doesn't cost the GDP of a Baltic state." Amen, brother.
Many chrome-plating shops have disappeared, driven out to business by environmental regulations. Many businessesses now get their plating work done in Mexico. Or buy finished chrome-plated items from China.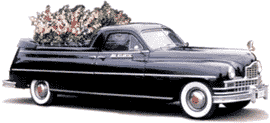 "I Am Lost Between … the glory of Reagan - monuments everywhere, trumpets, the great hero - and the trials and tribulations of my sons," said a reflective George H.W. Bush to his biographer.
George H. W. Bush, 41st president of the United States and the father of Bush 43, has died at age 94 from a combination of Parkinson's disease and the complications of old age. He led a very full life, capped by his election to the presidency as Ronald Reagan's successor in 1988. He was denied a second term due to an economic downturn, his perceived inattention to domestic affairs, violating his pledge to voters by raising taxes, and a third-party challenge by Ross Perot.
A decorated Navy pilot who was shot down in the Pacific in 1944, Mr. Bush was the last of the World War II generation to occupy the Oval Office. He had served as a two-term congressman from Texas, ambassador to the United Nations, chairman of the Republican National Committee, United States envoy to China, director of the Central Intelligence Agency and Ronald Reagan's vice president for two terms. Those who knew him well considered Mr. Bush to be a decent and thoughtful gentleman whose love of country was unquestionable.
A patrician and polite product of moneyed Greenwich, Conn., George Bush made most of his money from the oil business in Texas, his adopted postwar home. Rest in Peace.