Lincoln downsized the Town Car in 1980, reducing overall length by 14 inches. Cadillac downsized its full-size sedans and coupes in 1977; the last big Chrysler C-body was the 1978 model. Therefore, the '79 Town Car was truly the last of the gigantic American luxury cars, with an overall length of 233 inches.
In 1970, the Town Car designation was used to denote a trim package option, including leather seating surfaces and deeper cut-pile carpeting. For 1971, a limited-edition (1,500 produced) Golden Anniversary Continental Town Car commemorated the fiftieth anniversary of Lincoln. For 1972, the Town Car was introduced as a sub-model of the Lincoln Continental model line. On nearly all examples, a vinyl top covered the rear half of the roof, with a full-length configuration optional. A raised molding over the roof incorporated coach lamps on the B-pillars. As part of the 1975 redesign of the Lincoln roofline, the Town Car adopted the oval opera windows of the Mark IV coupe.
Sales rose substantially in 1977, when the Lincoln Continental Town Car was given the upright Rolls-Royce-style grille similar to the ones used on the Mark Vs. Lincoln sales grew by over 53% in the 1977 model year. Changes between 1977 and '79 were relatively minor. Town Cars of that era rode on a 127.2-inch wheelbase and weighed over 4,600 pounds. In 1979, pricing for four-door Town Cars began at ... (more >>>)
Optimists On Wheels: Sales of the Lincoln brand rose over 8% in 2019. Lincoln is "claiming the strength of its crossover and SUV lineup will propel the brand to even greater heights in 2020." The division is projecting sales growth of 20%.
In 2019, Lincoln sold 112,204 vehicles, mostly SUVs. Cadillac sold 156,246 during the same period; Caddy's year-over-year 2019 sales increased only 1%.

Wolfsburg Woes: Corey Lewis at TTAC wrote an interesting tale about quality problems on his Volkswagen Golf Sportwagen. It took four trips and 27 days to get the problem sorted out, with a lot of frustration along the way.
In the 1960s, VW was held up as a the pinnacle of quality. But the reality was a little different.
Consider this: if Ford Motor Company had focused on making nothing but the '40 Ford (in two models only, a sedan and convertible) and made only minor changes to it until 1967, I submit that, by the late-1950s, your newly purchased 1940 Ford would have been The Best-Built Car You've Ever Owned.
When VW switched to water-cooled cars, it was a quality disaster, as I found out from my 1976 Scirocco ownership experience.
Volkswagen has made bad cars for decades and has never taken steps to remedy its numerous build-quality and reliability problems. (permalink)
"I Can't Smile Without You." Dave Burge weighed in on Mike Bloomberg's wanton political spending: "I mean, it's like watching Barry Manilow spend $100 million to promote a 50-date national tour of biker bars."
Old Man Yells At Cloud: Presidential candidate Joe Biden said this recently to a group of primary voters, "Where I come from, you don't go very far unless you ask. My name's Joe Biden. I'm a Democratic candidate for the United States Senate. Look me over. If you like what you see, help out. If not, vote for the other Biden. Give me a look though, okay?" Huh?
Headline Of The Week is from The Peoples Cube: 'Joe Biden promises lucrative board member jobs as door prizes to get people to his rallies.'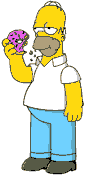 How Could I Have Forgotten: Last week, I watched a memorable 1994 Simpsons episode, 'Bart of Darkness'.
It was jam packed with great stuff: a hippie getting punched in the face, a visit to a local above-ground pool retailer, Pool Sharks (company slogan: 'Where the buyer is our chum'), Epsom salt, Peeping Tom cops, appearances by Indian sitarist Ravi Shankar, Jimmy Stuart and AFL-CIO President George Meany, Melted MASH, a puddle of The Beatles, Itchy & Scratchy in 4994 AD, murderous Flanders ("I'm a mur-diddly-urderer"), Maggie sleeping on Jello and Hans Moleman catching on fire.
In 2007, I listed the Top Ten Simpsons episodes and neglected this one. It should have made the list. Sorry.
Book Review: 'The Bourbon King: The Life and Crimes of George Remus, Prohibition's Evil Genius' by Bob Batchelor
This is a tale about George Remus who went from a druggist's assistant to drug store owner, to flamboyant Chicago attorney to a wealthy bootlegger, to a murderer (of his wife in broad daylight in front of many witnesses), to beating the murder rap by claiming to be "momentarily insane."
This should have been ... (more >>>)

Man Of Many Adventures: Novelist and underwater explorer Clive Cussler has died at age 88.
His thriller novels, many featuring the character Dirk Pitt, have reached The New York Times fiction best-seller list more than 20 times. Cussler was the founder and chairman of the National Underwater and Marine Agency (NUMA), which has discovered more than 60 shipwreck sites and numerous other notable underwater wrecks. He was the sole author or lead author of more than 80 books.
Many of his early novels featured classic and antique cars. Cussler actually owned the cars and they are on display at the Cussler Museum in Arvada, Colorado, where over 100 classic automobiles are on display, including the pink early-1930s Voisin from the book (and film), 'Sahara'. RIP.
Small Premium: A study has shown that a "5-foot-9-inch man needs to make $30,000 more than a 5-foot-10-inch one to be as successful in the dating pool."
Jeez. Wouldn't it be cheaper to buy a pair of shoe lifts?
Thought For Today: Money cannot buy happiness - but it's far more comfortable to cry in a Mercedes S-Class than on a bicycle.
---
Friday February 21, 2020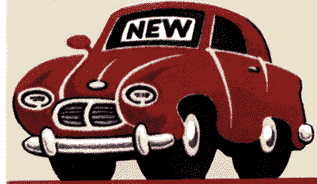 Some Good; Others Not So Much: J.D. Power's Vehicle Dependability Survey "measures problems per hundred vehicles for cars that are three years old and driven by their original owners. So, the 2020 results cover 2017 vehicles. Survey questions cover 177 potential problems grouped into eight major categories. The lowest score per 100 vehicles is the best score available. The overall score for the industry rose by 1.5 from the previous year to 134."
The Genesis brand received the top score of 90 problems per 100 vehicles, beating perennial survey winner Lexus. The brands just below Genesis were Lexus at 100, Buick (103) and Porsche, scoring 104. Several luxury brands did very poorly. Mercedes-Benz ranked 22nd with a score of 152. Infiniti ranked 24th with a score of 155. Lincoln scored 119; Cadillac was 131. BMW came in at 123. Volvo (185) scored below Jeep (159) and Fiat (160). Land Rover ranked 32nd with a score of 220 and was the lowest-scoring brand. Jaguar was 30th with a score of 186 - dismal showings.
Minivan Market On Life Support: Minivan sales now account for only 2% of the U.S. vehicle market.
"The 408,982 sales produced by the Dodge Grand Caravan, Chrysler Pacifica, Honda Odyssey, Kia Sedona, and Toyota Sienna in calendar year 2019 were a far cry from the 1.1 million sales produced by the sector in 2005, or even the 553,506 sold three years ago. But after hovering just below or above 3% of the market for half a dozen years, and after overall volume showed signs of recuperation through the middle half of the last decade, the segment's 2019 collapse suggests we haven't reached bottom yet."
Tim Cain wrote, "Based on the downward trend we've seen over the last 15 years and ignoring any other market force (EVs, fuel prices, a sudden acceptance of truly mini vans), minivan sales will number fewer than 300,000 by 2021, and fewer than 200,000 by 2024."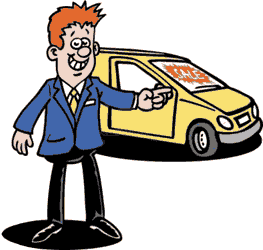 No Sale: While cleaning out an old file, an ancient 1986 business card fell out, bringing back a particular automotive memory. It belonged to the Fleet & Lease Manager for John & Phil's Toyota in Corvallis, OR.
In the late fall of that year, we were looking for an additional company car for my wife. Based on magazine research, we had narrowed our choices down to the Ford Taurus, Nissan Maxima, Honda Accord and Toyota Camry. After looking at the Maxima and Taurus, we crossed them off the list. I don't remember why. Then we looked at the Accord and were impressed.
Visiting the local Toyota dealer, we were told that no '87 Camrys had yet arrived but some were expected "real soon." I asked the salesman to call when the new cars arrived. Two or three weeks later, I phoned and left a message asking for a return phone call. Nada.
So, we bought a new 1987 Honda Accord LXi sedan, kept it for 90,000 very satisfactory miles and sold it to a friend who ran it up to 135,000 miles before trading it on something newer. The Toyota dealer lost a very possible sale because his representative failed to keep a simple promise and chose to ignore a legitimate prospective customer. This has happened to me over and over in life - not just at car dealers.
I'm always amazed at the number of salespeople who are too lazy to do their jobs properly. In those days, I heard (and experienced) loads of horror stories from friends about Corvallis auto dealers. Most involved the words "rude" and "disinterested."
During the 11 years I lived in the area, my plastics firm purchased eight new vehicles. Only one - the Accord - was bought from a Corvallis/Albany OR metro area dealer. (I should point out that the Corvallis Honda dealership was pretty new and owned by a couple of Texas transplants unfamiliar with the ways of doing business in the manner of the local yokels.)
Our other seven vehicles came from out of town (Salem, Portland, Eugene), where the people really wanted to do business with us.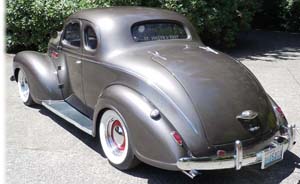 February 2020 Update: Last week, I visited the Oncology Center for the usual blood test, which measures cancer markers - carcinoembryonic antigen. My blood CEA is now 1.0, which remains well within normal range (0-5.0 µg/L according to my oncologist). Good news.
I also had a chest-to-pelvis CT scan, which showed no activity or change. Also good news.
I met with my oncologist on a cold, sunny Tuesday morning to review the results. That afternoon, I took a celebratory drive in my 1939 Plymouth business coupe, my Therapy Car during the dark days of surgery, chemo and radiation.
It was still a bit chilly (49 degrees at 1:30 pm) but the skies were bright blue and I had clear views of snow-covered mountains - Mt. St. Helens to the north and the Cascades to the east. Traffic was light and I had a great old car drive. The Plymouth ran perfectly.
My next blood test will be sometime in May 2020. (permalink)

Hair Today; Gone Tomorrow: Sy Sperling, former president of and chief pitchman for the Hair Club For Men, has died at age 78. His tag line: "I'm not only the Hair Club president but I'm also a client."
Sperling sold the fake hair business to a group of investors in 2000 for $45 million. RIP.
Rattan Death March: Retailer Pier 1 Imports has declared Chapter 11 bankruptcy. I guess the wicker chair, rattan side table, artsy candle and scented oil markets aren't what they used to be in, say, 1972. Pier 1 plans to close up to 450 stores, including one in Oregon and five in Washington state.
The Toll Gun allowed drivers to ... (more >>>)

It's Not Just About Making Money; It's About Keeping It: Record Mercedes-Benz sales brought a lot of top-line revenue to Daimler AG but the firm "reported a 64% drop in full-year profits to $2.9 billion, from $7.8 billion, in 2018."
Much of the profit decline can be traced to charges the company took due to diesel-related investigations and the legal costs associated with it. Additionally, the company spent heavily on its move toward electric vehicles.
Ola Källenius, chairman of the Board of Management of Daimler AG and Mercedes-Benz AG, who took over for Dieter Zetsche - his popular predecessor, knew the company was facing some tough sledding and immediately began efforts to save money. The company slashed its dividend by 72%. He also instituted a variety of cost cutting measures - including staff reductions - hoping to blunt the impact of the charges.
"Shareholders were given a warning about the tough earnings results, providing a warning when preliminary earnings figures were released January 22nd. Despite his changes, he suggested continued efforts would be necessary in 2020." Charging ahead with its zero-emissions strategy while returning Daimler to the level of profitability that shareholders and analysts are accustomed to is a tall order that some believe may not be possible for a few years.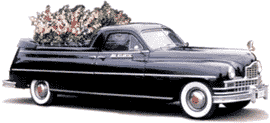 His Art Will Live On: William A. 'Bill' Motta, a talented artist, who shaped the look of Road & Track magazine for 40 years, has died at age 85.
Hired in 1959, he worked his way up to art director by the early 1970s. Bill's sketches, cartoons, and fine art automotive renderings are well-known to readers of R&T from that era. He earned a bachelor's degree in advertising illustration from the Art Center College of Design, graduating in 1957.
Bill was "one of the original members of the Automotive Fine Arts Society, a prestigious group that celebrates and promotes the automobile as a subject worthy of the highest forms of painting and sculpture, regardless of media. He held the post of AFAS vice president for many years."
If, like me, you have the large book, '50 Years of Road & Track: The Art of the Automobile', you'll be able to enjoy his talent for years to come. RIP.
This Could Hurt His 2020 Presidential Chances: Creepy porn lawyer Michael Avenatti has been found guilty of trying to extort up to $25 million from Nike and is facing up to 42 years in prison.
Thought For Today: Alcohol does not solve any problems - but then, neither does milk.
---
Thursday February 13, 2020

New Leader Needed? Ford Motor Co. has struggled to find a formula to fix the company under CEO Jim Hackett. "However, this has been made harder, as sales in China have fallen. Its critical move into electric cars is complicated by competition led by Tesla. The headwinds and slow reactions of management to the market beg the question of who will set the course for Ford's future." Sales are declining worldwide.
"Vehicle sales have not been Ford's only problem. The sales slump has occurred at the same time it has struggled to move into the wildly competitive autonomous (self-driving) and electric vehicle (EV) segments. Hackett, former head of Ford Smart Mobility, promised an $11 billion restructuring shortly after he took over in 2017. The plan has triggered layoffs, which includes 10% of its global white-collar workforce. However, it has not delivered on future EV and autonomous initiatives."
Last week, Ford president Joe Hinrichs was 'retired at age 53 by hapless Hackett, supposedly as punishment for the company's dismal fourth quarter financial performance. Hinrichs was well-liked and considered to be a stellar manager by those who worked with him. But as the queen said in 'Alice In Wonderland', "Off with his head!"
Ford Motor Co. stock is down 38% in the past five years. The stock market, as measured by the S&P 500, is up 58% over the same period. The stock price of GM has risen 4% in that time.
Ford's business strategy is as incomprehensible as a Max Ernst painting.
Books Versus Film: According to a Gallup Poll, visiting a library is twice as popular as going to the movies.
"On average, American adults visit a library 10.5 times a year, nearly twice as often as their 5.3 trips to the movies. At an average ticket price of over $9 a ticket, those trips to the movies cost about $50 annually, while visiting a library is free." Maybe the price difference has something to do with it?"
"Women visit a library nearly twice as often as men do, 13.4 trips a year compared to 7.5. By race, white Americans make 10.6 visits a year, compared to 10.4 for non-whites. College graduates go to a library an average of 14.4 times a year, compared to an average of 6.6 times for those who have a high school diploma or less."
Headline Of The Week is from The People's Cube: 'Democrats now worried they might even lose the illegal alien vote'.
Book Review: 'Invested - Changing Forever The Way Americans Invest' by Charles Schwab
This book is basically an autobiography and it includes much detail about Charles Schwab - the pioneer discount brokerage firm and more recently, investment advisor firm.
Schwab is somewhat forthcoming about his successes and missteps although ... (more >>>)
Quote Of The Day is from Daniel P. Moynihan: "Somehow liberals have been unable to acquire from life what conservatives seem to be endowed with at birth: namely, a healthy skepticism of the powers of government agencies to do good."
---
Tuesday February 11, 2020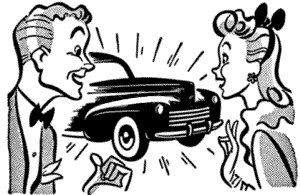 January Vehicle Sales: More and more manufacturers are changing their reporting auto sales to a quarterly basis only, so January sales are - at best - a guess. Nevertheless, analysts at TrueCar predicted, just like in 2019, sales of new vehicles will get off to a slow start in January. And, they appear to be correct.
U.S. light-vehicle sales dropped 1% in January, with higher fleet shipments offsetting lower retail volume, as severe cold blasted the Midwest and dampened consumer demand.
The seasonally adjusted, annualized rate of sales for January came in at 16.9 million, down from 17.22 million in January 2019 and December's 17.72 million rate, and marked the first month the pace of sales has dropped below 17 million since August. Cars remain a weak spot across the industry, falling 4%last month, while light-truck deliveries rose only fractionally.
Ford, Honda and FCA US chalked up sales increases during the month while Toyota and Nissan tumbled. Fiat-Chrysler (FCA) posted a 3% rise, aided by big boosts in incentive spending and fleet shipments. Deliveries rose 24% at Ram but slipped 2% at Jeep. Ford Motor Co. ended a four-month sales skid with a 7% sales increase.
Sales at Toyota Motor North America, meanwhile, dropped for the eighth time in the last 10 months, down 7%. Toyota brand volume fell 7% and 3% at Lexus. Car sales dropped 6% while truck deliveries, a Toyota bright spot for months, declined over 7%. Nissan Group slid 19% amid an ongoing effort to cut back on fleet sales. Nissan car sales dropped 25% and light-truck volume fell 13%. Overall, sales were down 20% at the Nissan division and 3% at Infiniti, even as the company's incentives last month continued to rise.
American Honda, behind record January light-truck deliveries, saw volume edge up just under 1% at the Honda brand and 10% at Acura. American Honda said its light-truck sales rose 4%, while car demand slipped 2%.
Subaru extended its streak of year-over-year monthly gains to 86 with a 4% increase in January sales. Volume dropped 7% at the Volkswagen brand and 20% at Mazda but rose 3% at Mitsubishi.
Among luxury brands, volume dropped 14% at Mercedes-Benz, 5% at BMW, 2% at Audi and 24% at Genesis but jumped 13% at Porsche, 5% at Volvo, 18% at Jaguar and 15% at Land Rover.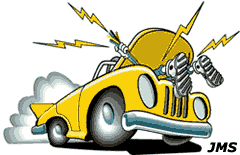 Where Are The Customers? Regarding the electric vehicle market, Douglas McIntyre wrote, "All the large car companies that operate in the United States have electric cars or EV hybrids. Not a single one sells well compared even to mediocre-selling gas models. Gas-powered cars can still get 35 miles per gallon or better. With gas prices at $2.50 a gallon, and price tags on many of these smaller cars below $20,000, electric cars are a hard sell financially.
What does this mean for car manufacturers? Ford expects to have 40 electrified vehicles by 2020. It is part of an $11 billion investment to transform the company. Volkswagen is expecting to launch almost 70 electric vehicles by 2028. GM's CEO Mary Barra anticipates her company to sell a million electric vehicles worldwide. GM is expected to have 23 electric cars by 2023.
If the head of Subaru is right, the overcapacity to build electric cars will become frighteningly high. Much of the industry could face a fiscal reckoning. Production of gas-powered cars, if demand stays high, would be constrained. Manufacturing, product development and marketing would all be upended.
Who wants electric cars in the United States? Aside from Tesla buyers, perhaps no one."
This reminds me of Wankel Fever in the 1970s. Except electrics are a much larger fad. I would also point out that BEV (battery electric vehicles) sales represent about 1% of total vehicle sales.

Sunny & Cold: Monday was a gorgeous day, with blue skies dotted with puffy white clouds. At noon, I fired up my '39 Plymouth business coupe and went for a drive. It was cold (45 degrees) but I had clear views of snow-covered Mt. St. Helens and the Cascades to the east as I motored along the back roads of northern Clark County.
The Plymouth ran well and I had a swell old car drive.
Chicago Auto Show Sum-Up: I liked the looks of the 2020 Kia Cadenza, the 2021 Jaguar F-Type (which carries a lower sticker price on some models) and the 2021 Genesis GV80 big SUV. The 2021 Chrysler Pacifica isn't bad-looking for a minivan. Otherwise … meh.
Where's The Hat? Johnny Carson's 'Carnac the Magnificent' turban is now in a television history museum in Chicago.
Sanctimonious, Flatulent Flâneur: Actor James Woods opined about Mitt Romney and his vote to impeach: "This is the guy who passes a silent stinker in the elevator and then proceeds to lecture everybody about intestinal management. You'll never come back from this one, Mittens. Even your magic pants won't save you."
Biden Moment: On Sunday evening, I was cooking steaks on the outdoor grill. The temperature was in the low 40s. I mumbled, "Mighty cold to a warm, warm heart." Then I realized the phrase came from a song. But I couldn't figure out whether the mindless lyrics were from some poorly-written Elvis song from one of his unfortunate 1960s movies or a Fabian song - most of which were badly-written. And badly-sung.
I fired up the Google machine and found that 'Mighty Cold To A Warm, Warm Heart' was a Fabian song released in May 1959 as the B-side of 'Like A Tiger'. The Tiger song eventually rose to Number 3 on the Billboard chart. And that was pretty much the pinnacle of Fabian's career.
It's easy to not remember or mis-remember stuff when you're as old as me. Or Joe Biden. But, unlike Joe, I've never called anyone "a lyin' dog-faced pony soldier."
Steampunk Joe: Biden wants to eliminate all plastics. In Hudson, NH yesterday, Joe Biden told a young boy that "we should eliminate and transition away from the use of plastics."
Good luck with making all those various life-saving medical devices out of cast iron.
Geezer Joke: Two elderly men were sitting on a bench. One turns to the other and says: "Slim, I'm 83 years old now and I'm just full of aches and pains. I know you're about my age. How do you feel?"
Slim replies, "I feel just like a newborn baby."
"Really!? Like a new born baby!?"
"Yep. No hair, no teeth, and I think I just wet my pants."
Thought For Today is from Tom McMahon: "Liberace never was in the Army, but he **was** highly decorated!"
---
Friday February 7, 2020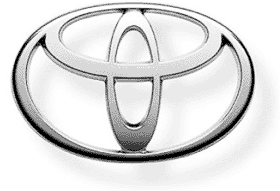 Harsh Conditions For Local Car Buyers: Recently, we stopped by McCord's Toyota in Vancouver, WA to get new batteries for our key fobs. Several years ago, this dealer built a new showroom with a large display area, replacing a small, dumpy one.
We were surprised to see the new showroom filled with sales cubicles, a huge display of custom wheels and two vehicles - 1967 Corona four-door sedan and a 1965 Stout pickup truck. Both were decently restored, although the Stout rode on oversized tires/wheels.
All of the new vehicles for sale were parked outside. Some were under the large overhang; others were sitting in the rain. If you want to see a new car, you need to grab a salesperson from the cube farm, and go outside. The day we visited it was cold, dark and pouring rain. I guess this is how vehicles are sold these days.
The Bloom Is Off The Rose: The Wrangler-based Jeep Gladiator pickup, a hot ticket when it was introduced one year ago, is now selling at significant discounts - up to $9,000 off the sticker price. At one time, there was a waiting list and impatient buyers paid a significant Dealer Gouge to get one.
It's not a very practical pickup truck - small bed, noisy, rough-riding and has the usual Jeep quality issues.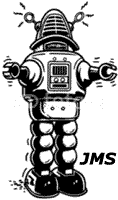 Who's In Charge Here? Eric Peters wrote about autonomous vehicles and asks several good questions. "Do the passengers on a cruise ship go below to check whether the ship is taking on water? Are they expected to visit the bridge, to make sure the ship is headed in the right direction? That the captain isn't drunk or asleep on the sofa? The whole point of being a passenger is to not have to pay attention – whether you're a passenger on a cruise ship or a passenger in an Autopiloted/automated car.
But Tesla gets away with building cars designed to encourage drivers to become passengers; to take their hands off the wheel – and their eyes off the road – and then blames the driver when the car drives itself into something. Or someone."
May I digress for a moment to opine that Tesla's stock price has now reached Full Insanity levels.
A vehicle is only autonomous if it can transport me in the back seat from hospital to home following a "don't you dare drive afterwards" outpatient procedure. Or transport me in the back seat from brewpub to home after a serious bout of drinking.

It's Baaaaaack: General Motors is resurrecting its defunct Hummer name as an electric GMC pickup truck model with 1,000 horsepower on tap.
The automaker teased the GMC Hummer EV during the Super Bowl with a series of commercials touting the truck's performance. "In addition to the model's 1,000 horsepower, GMC claims the Hummer EV will make 11,500 lb-ft of torque. That should be good for a 0-60 mph time of around 3 seconds."
Sales are expected to begin in Fall 2021.
Latecomer: After a long absence (since 2004), Chrysler is bringing back all-wheel-drive to minivans with its 2021 Pacifica.
I think everyone who wanted an AWD minivan in the past 16 years has already purchased a Toyota Sienna. Toyota sold over 73,000 Siennas last year.
Aren't You Glad You Don't Own This Mutual Fund? David Snowball wrote, "The ridiculously expensive Sirius S&P Strategic Large-Cap Allocation Fund (SSPLX) has returned just over 1% a year for the past five years; the fund's board of trustees has decided that its demise is in "the best interests of the Fund and its shareholders."
Those interests will be advanced on February 28, 2020."
Today is National Bubble Gum Day. In 2004, American Chad Fell set the Guinness Book of World Records mark for biggest bubble gum bubble, which measured in at a diameter of 20 inches. His secret to success was using three pieces of Dubble Bubble.
And don't forget: Sunday is National Pizza Day.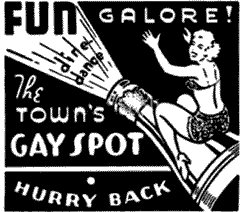 What's In A Name? Over at Powerline, Susan the Ammo Grrrll wrote, "Anybody know what the deal is with gay men and the formality they seem to prefer in names?
Maybe your experience is different, but every gay man I have ever known – and remember, I lived in San Francisco just off Castro Street for several years – wanted to be called Robert, or Michael, or James. Never Bobby, Mike or Jimmy.
A notable exception would be Pete Buttigieg. Though, I suppose if you are a gay man and Butt is already part of your name, adding Peter to the mix would be a bridge too far."
I had a high school friend ... (more >>>)
Book Review: 'How America's Political Parties Change (And How They Don't)' by Michael Barone
The author is a well-known political pundit and historian. Barone is Senior Political Analyst for the Washington Examiner and a Resident Fellow at the American Enterprise Institute.
His latest book is short (136 pages) and to the point. It is ... (more >>>)
Inexplicable Fact: Most women with buck teeth and/or serious overbites are liberals. There's a reason that left-leaning Oregon is known as The Beaver State.
Democrat Circus: The Z-Man wrote that the "election show is looking like an improv skit gone terribly wrong. The main star has come down with a very bad case of dementia. His understudy is an elderly Jewish man unaware of the fact the Soviet Union collapsed thirty years ago. The rest of the players look like call backs for a film student's graduate project. What happens after the show opens next week could be some of the best unintentional comedy of the year."
Former VJ Kennedy recently posited a scenario where Biden (or some other non-socialist front runner) limps to the convention but gets the nomination anyway. An angry Bernie, realizing that this is his last chance for glory, splits from the Democratic party (he's not actually a member anyway), takes his many supporters with him, and runs as a third-party candidate. This splits the Democratic vote and hands President Donald Trump a resounding victory.
2020 could be a very interesting year. Between the Iowa caucus train wreck and Nancy the Ripper (aka: Wile E. Pelosi), it's already full of surprises.
Headline Of The Week ... so far, is from The People's Cube: 'Liz Warren harshly critical of Biden's suggestion to coal miners that they should learn to code, offers to have them trained as romance novelists instead'.
Quote Of The Day is from Clarence Darrow: "I have never killed a man but I have read many obituaries with great pleasure."
---
Wednesday February 5, 2020

2019 Winner: Volkswagen Group can rightly be called the world's largest automaker for last year.
"Volkswagen closed out 2019 with nearly 11 million deliveries to its name, while second placed Toyota Group produced some 10.7 million units. Far behind in third place is the troubled Renault-Nissan-Mitsubishi Alliance, which barely pierced the 10 million mark."
"Each adding more than one percent to their prior-year numbers, Volkswagen and Toyota beat the odds of a weakening global auto market – analysts say that 2019 global total industry volume was down around 4.5%. The Alliance was down a whopping 7%. It's a hard fall from when Carlos Ghosn was still in charge."
Electric Future: GM is making a $2.2 billion investment at its Detroit-Hamtramck assembly plant to produce a variety of all-electric trucks and SUVs. GM's first all-electric truck will be a pickup, with production scheduled to begin in late 2021.
This will be followed soon after by the Cruise Origin, self-driving bus like the hotel airport minibuses. Detroit-Hamtramck will be GM's first fully-dedicated electric vehicle assembly plant.
General Motors is taking a massive gamble here. Who will buy all this electric-powered stuff?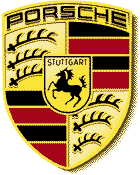 Evolution: Peter De Lorenzo wrote about Porsche recently. "We all know that Porsche is no longer that little sports car company of yesteryear. No, it's now an SUV manufacturer that still reserves a part of its production for sports cars.
This allows the operatives at Porsche to remain in touch with the company's soul, at least that's what they tell themselves anyway."
Soul or not - just about every automaker is in the SUV and truck business these days ... because that's what their customers are buying. Adapt or die.
Auf Wiedersehen: After almost 70 years, the Frankfurt Auto Show is no more. The German auto show will be moved to another city. Cited were absence of a number of major international automakers and a sharp drop in visitor numbers.
FTA: "Auto shows are very expensive, and manufacturers are increasingly balking at the cost, particularly at a time when they are having to plough huge amounts into the development of electric vehicles and other future modes of transport."
One hundred years ago, auto shows were the only way to view offerings from the numerous smaller manufacturers. Not much was needed: a row of automotive offerings, a bit of bunting, a small sign and some pamphlets to distribute. By the 1950s, shows had become fancier with rotating turntables, voluptuous spokesmodels and four-color brochures. These auto extravaganzas provided the public with an opportunity to see models in all the different trim and color styles available and gaze upon the dreamy and very futuristic concept cars offered by Detroit.
Today, there are fewer manufacturers and vehicles have fewer trim options. Rocketship-like dream cars have been replaced by dull & weird eco-concepts which will get 100 mpg running on pressurized unicorn flatulence. At today's major shows, there is a 'let's wow the press' mentality; major manufacturers have been known to invest as much as $50 million in their displays.
Which begs the question, "Does that manufacturer get $50 million in free publicity and/or increased sales as a result?" Many manufacturers are answering "no" and scaling back.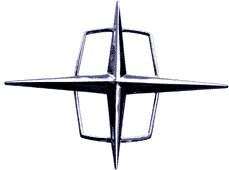 Dead Sedan: The Lincoln MKZ mid-size sedan, once known as Lincoln Zephyr and based on the Ford Fusion, will be discontinued by year's end.
The MKZ will probably not be missed. The latest model suffered from a variety of quality glitches early on and, in 2014, Dan Neil tested the Lincoln MKZ, calling it "an overpriced, badge-engineered, sort-of-premium version of Ford Fusion that is actually less successful, stylistically, than the donor car."
Since the nicer, but slow-selling Continental flagship sedan is based on a stretched MKZ/Fusion platform, it may also die.
If Lincoln decides that it needs a sedan model, the automaker might consider my Navigator Town Car concept.
Biz Stats: Last year (2019) was reportedly a great year for startup businesses, and 2020 is going to be even better, due largely to continued growth in wellness and high-tech.
Here are some interesting start-up and small business statistics ... (more >>>)
Political Ennui: Bored with never-ending liberal screeds posted in cyberspace, James Lileks wrote recently, "Reflexive anti-Americanism as a default intellectual position is a self-own and I needn't pile on. I'm just so bored with these people. If they believe we are Klingons harassing the borders of the wise and peaceable Federation - yawn.
If they wave away the deeds of a illiberal theocracy to burnish their internationalist bonafides and declare their membership in the World Community, which as we all know is devoted to Engagement and Dialogue, they are fools. They feel ill-at-ease in their own country, and perhaps have managed to convince themselves that their unhappiness and alienation do not flow from within, but are a natural and rational reaction to being a Thinking Person stuck in the United States.
If they panic about everything, they should be asked two questions: what about the thing you were panicked by last month, and what about the similar things committed by "your side" that did not panic you at all?"
I don't post as much about politics as I used to. It is becoming predictable and boring. Except for President Trump who - regardless of how you may feel about him - certainly keeps things interesting.
Quote Of The Day is from James Lileks: "I know eyelashes are designed to keep things out of my eyeballs, but the thing I get in my eyeballs most often are eyelashes."
---
Monday February 3, 2020
Rush Hour On The Bridge: The Old Motor has posted a photo of a rainy afternoon rush hour in Philadelphia in 1956 or '57. The photo looks west across the Girard Avenue Bridge.