Tuesday February 19, 2019

115 Years Old: Ford Motor Co. plans to spend $1 billion at its Chicago plants - its stamping plant and its assembly plant - to get production of the all-new Explorer and Lincoln Aviator underway. The automaker plans to add 500 jobs at its two plants to build the all-new Ford Explorer, the all-new Police Interceptor Utility and the all-new Lincoln Aviator. The Explorer and Aviator will have hybrid variants, and the Explorer will be offered in an ST performance trim.
Ford has been making cars in Chicago since 1914 when it began producing Model Ts. I got a chance to tour its Chicago assembly plant in 1993 when it was making Ford Tauruses and Mercury Sables. While some of the structure was antiquated, the assembly process was highly automated and very impressive.
I Love A Parade: Especially when it's an old car parade. The Petersen Automotive Museum kicked off its 25th anniversary celebration by taking to the streets of Los Angeles yesterday, for a Presidents' Day parade of historic automobiles that tie in with Hollywood and the city's love of cars.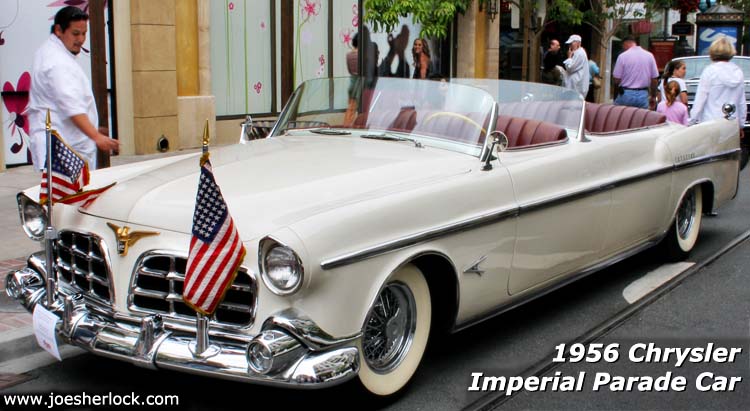 The parade will drive eight historic or iconic Hollywood automobiles past some of the city's most famous landmarks, led by a white Chrysler Imperial Parade Phaeton that was used by Presidents Dwight Eisenhower and Richard Nixon. Other vehicles in the parade include a 1929 DuPont Model G Speedster, the 1966 Chrysler Imperial 'Black Beauty' driven in the "Green Hornet" television series, a 1972 Westcoaster Mailster, the 1999 Volkswagen Beetle Convertible from the 1999 comedy 'Austin Powers: The Spy Who Shagged Me', and the 2002 Jaguar XKR Stunt Car from the James Bond installment 'Die Another Day' of the same year.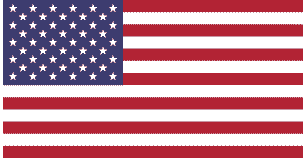 Presidential Message: Dan Cirucci wrote, "February once belonged to Washington and Lincoln and it was wonderful. I remember in elementary school we would cut out silhouettes of Lincoln and Washington and they would be placed on school windows with red hearts between them. Banks, business districts and government offices displayed photos of these two revered presidents.
February 12 and 22 were hugely observed holidays. The whole nation celebrated these great men. Stores sold George Washington paper hatchets with bags of candy cherries attached or hidden in the cardboard "blade" of the hatchet. Chocolate covered cherries and cherry tree motifs were also popular. No one doubted that the cherry tree story was true.
Paper Lincoln top hats were also sold at stores or in some cases made by kids from construction paper. Remember construction paper? Did Lincoln live in a log cabin and read by the light of the fireplace? Of course he did! Was he self-educated? Of course he was! Bookstores sold children's books telling tales of Washington and Lincoln.
Nobody knew from "President's Day." It was Lincoln's Birthday and Washington's Birthday and they were observed on the appropriate days. It didn't matter what day of the week they happened to fall on. It was all just wonderful. It gave us great pride in our country. It strengthened us. It gave us hope and the fortitude and optimism to carry on in their honor.
And we also embraced this: a shared heritage we could all be proud of. This was our American heritage and you better believe it welcomed no small amount of nationalism. Yes, nationalism in the very best sense of the word. This was a well-grounded, sensible nationalism that wisely reminded us of what we had in common - our shared language, culture and treasured values.
And now it's almost all gone."
Practical Skillsets: Recently, Ronnie Schreiber wrote about useful and marketable skills. He mused, "For a long time now, and this has little to do with political ideologies, I've wanted cabinet-level secretaries to the president of the United States to pass a small test of practical skills, just to see how much real world experience they have. Can they change a flat tire without using some misandristly promoted Geico app? Can they solder two copper wires together? I'm not asking about welding, mind you, that's a fairly technical skill, just if they can do some basic soldering. For that matter, could they connect two wires using a wire nut? Do they even know what a wire nut is?"
Personally, I'm glad Ronnie dropped the welding requirement. When I ... (more >>>)
Quote Of The Day is from Dave Burge: "Mark Zuckerberg has made more money off clueless narcissism than every cosmetic tycoon and fashion designer put together."
---
Friday February 15, 2019
Suddenly, It's 1936: The Glacier National Park Red Bus Fleet (White Motor Company Model 706 red passenger buses), on duty at the popular Montana tourist attraction since 1936, will be converted to a more environmentally friendly hybrid as part of a total overhaul. Ford Motor company rebuilt them 20 years ago, adapting the bus bodies to E-series Van chassis and propane systems. Since then, each bus has logged between 130,000 and 150,000 miles, averaging 10,000 each year.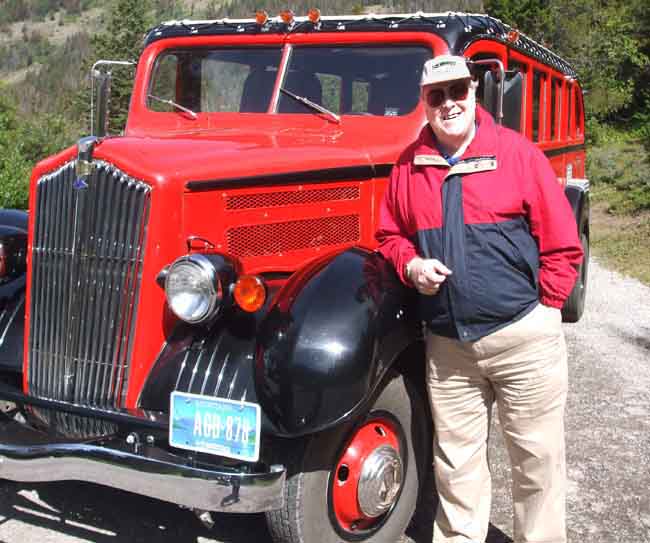 Now the iconic buses are scheduled for a second rebuild. Every bus will get ... (more >>>)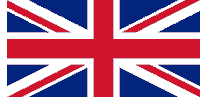 Brexit Backlash: The pending Brexit move is causing havoc for auto manufacturers. Nissan's decision to build its X-Trail SUV only in Japan instead of Sunderland in Northern Britain, is one more setback for the UK vehicle manufacturing industry. X-Trail production would have created over 700 new jobs. Jaguar Land Rover and Ford have announced thousands of job cuts in the UK.
Nissan builds roughly 30% of the UK's 1.52 million cars and exports the vast majority to the continent. The threat of a no-deal Brexit raises the risk of new tariffs on car parts and finished vehicles. It's also expected to lead to huge border delays, which would be deeply damaging for factories that rely on just-in-time manufacturing.
Ford has threatened to shutter its UK manufacturing and assembly operations if a hard-Brexit occurs.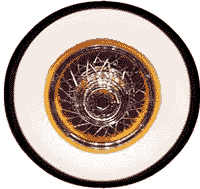 "The Wheels Have Come Off At Jaguar Land Rover." That's the title of a Bloomberg article written by Chris Bryant. The $4 billion non-cash impairment booked by Jaguar Land Rover, Tata's British subsidiary, helped "wipe 18% off Tata Motors' share price on Friday, bringing the decline over the past year to 60 percent. JLR was once Tata's golden child, but the luster has faded as a laundry list of problems emerged. Demand for the company's sedans and diesel vehicles is sagging, China sales are in a tailspin and Brexit might make everything a whole lot worse." Most of the problem is with the Jaguar brand.
Soon after Tata acquired Jaguar and Rover in 2008, the British business embarked on a massive spending spree. It has invested more than 20 billion pounds in plants, technology and developing new models since 2011. That worked for a while, but customer demand is sinking.
Perhaps a return to tradition is in order - more burl wood trim and plush leather interiors.
It's All About Numbers: California Gov. Gavin Newsom is abandoning plan for a high-speed train from Los Angeles to San Francisco, because it's too costly. Dave Burge did the math: "There are 2.24 million passenger trips between LAX and SFO every year, at an average cost of $112; a total of $250 million per year. For the price of the Cal train, you could pay for all those flights for 400 years."
Too Big To Live: The huge double-deck, wide-body Airbus A380 which could carry up to 853 passengers, is being discontinued. Patrick Ruffini tweeted, "Another prestige project of European state capitalism that couldn't survive the free market."
Don't Forget: Monday is National Drink Wine Day. I think I'll start celebrating early. My wife gave me six bottles of Markham Cabernet Sauvignon for Valentine's Day. Markham Vineyards is one of Napa Valley's first wineries, originally founded in 1874 by Jean Laurent, an immigrant from Bordeaux.
Oxymoron Watch: This week, as my thoughts turned to financial planning, it occurred to me that the term 'Variable Annuity' is much like 'Unsafe Volvo'. (permalink)
For All You Philly Fans: I have updated one of my Philadelphia pages to show a photo of a downtown Hanscom Bakery retail location.
Thought For Today: If I had $1,000 for every time Communism worked, I'd have gained zero dollars. Ironically, if Communism did work, I'd really have zero dollars.
---
Wednesday February 13, 2019
Chromania: I love chrome. Therefore, I'm jealous of those 1950s Canadians who could buy cars which looked like American ones but had 23 extra pounds of shiny stuff. Compare the 1956 Ford Fairlane with the 1956 Meteor Rideau:

Yes, yes, I like the clean look of the minimally-chromed '53 Studebaker Starliner coupe, 1956-57 Continental Mark II, '61 Lincoln Continental and 1963-67 Corvette Sting Ray. And all those classics designated as design milestones by the Museum of Modern Art.
But there's just something about lots of chrome ... come to think of it, the Museum of Modern Art would look a lot better if it were chrome-plated. It would also make it easier to clean off all the pigeon droppings. (permalink)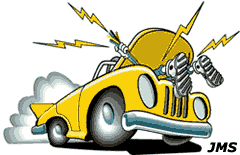 Chilly Surprise: Electric car owners are finding out that batteries perform poorly in cold weather. Ronak Patel, a CPA auditor in New Jersey, bought a Tesla Model 3 last August. He's driven about 150 miles in the cold over the last few days. "My biggest concern is the cold weather drained my battery 20 to 25 miles overnight and an extra five to ten miles on my drive to work," he said. "I paid $60,000 to not drain my battery so quickly." This drop in performance affects Leaf, Bolt and other electric brands, too.
Tesla has additional problems. For instance, the company made a door design decision that is coming back to bite some buyers. The Model 3's handles are flush with the exterior of the car and require customers to push on one side, then pull on the other to open them. Ice is making that maneuver difficult for drivers who have posted pictures online of their frozen handles. Andrea Falcone, a software engineer in Boston, tweeted a picture of her frozen handle, commenting, "I can't wait all day for this silly car." Less than two months earlier, she had purchased the Model 3 and posted a smiley emoji and a picture of herself posing with the new car.
What!? Only 13%? A new report claims that eating fried chicken every day is linked to 13% higher risk of death. Dave Burge tweeted, "I'll just do it until I need a pacemaker."
Starbucks and Schultz: Starbucks was founded in the early 1970s by three partners who met while they were college students. The company always had retail locations but, in the early 1980s, were focused on selling roasted coffee in bulk self-service bins at specialty grocery stores. I met the three owners in 1982 or so, when they were looking at a new acrylic dispenser bin design. My company never made acrylic bins for Starbucks, although we did supply several other coffee roasters and retailers with our clear plastic bins. I found the owners to be jerks and hard to deal with and decided not to do business with them.
In 1987, the original owners sold the Starbucks chain to former employee Howard Schultz, who rebranded his Il Giornale coffee outlets as Starbucks and quickly began to expand the retail business. By 1989, Starbucks had 46 stores. The company went public in 1992. Schultz retired as executive chairman in June 2018.
I'm not crazy about Starbucks but you have to give Howard Schultz credit. He took a local mis-managed company, overhauled it and turned into a worldwide retail empire. Howard leans quite left but is a capitalist, not a loony Alexandria Ocasio-Cortez socialist. If he really does run as a third-party presidential candidate in 2020, he will surely split the Democratic vote and guarantee a Trump win.
Book Review: 'Borrowed Time: Two Centuries of Booms, Busts, and Bailouts at Citi' by James Freeman and Vern McKinley
Founded in 1812 as City Bank of New York, it was renamed Citibank in 1976 by CEO Walter Wriston. It is now known as Citigroup. This 308-page book (plus notes and index) documents the fact that Citi was no stranger to bailouts of various types over its life. Financier John Jacob Astor rescued it in the 19th century. Citi seemed to get in trouble every 20 years or so. Over time, connections between government and Citi became closer and the government eventually became its enabler and bailout buddy.
The book contains an interesting story about ... (more >>>)
Quote Of The Day is from Karl Denninger: "Close only counts in horseshoes, hand grenades and atom bombs."
---
Monday February 11, 2019

It's A Shame About Ford: I won't belabor Ford's long and proud history - we all know how the Model T changed the world, etc. I will mention its notable accomplishments over the past three decades.
First, Ford Motor Company is the only one of the Detroit Three that didn't need a government bailout during the 2008-09 financial crisis - a big deal. Secondly, Ford has had notable product successes. The 1992 Ford Explorer brought the family SUV into the mainstream. The 1998 Lincoln Navigator was the first American luxury SUV. The 2001 Ford Escape was one of the first crossover utility vehicles and remains one of Ford's best-selling vehicles in the U.S. The retro-styled 2005 Mustang revived the ailing brand and gave Ford's ponycar new life. In 2018, the Mustang handily outsold the Dodge Challenger and Chevrolet Camaro.The F-Series pickups, which have been the best-selling vehicle in the United States for 42 years, retained its top spot for 2018.
In 2018, Ford Motor Company's sales dropped 4% to 2.5 million units, placing it third behind ... (more >>>)
When Reality Strikes: "The demand for the Model 3 Tesla is insanely high. The inhibitor is that people don't have the money to buy one," said Tesla Chief Executive Elon Musk to financial analysts on a conference call.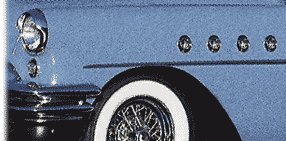 Chinese Portholes: Buick's success in China "remains what many industry observers say is key to the survival of the brand, which still seems to be struggling on its home turf in the U.S. - just a decade after it was saved from the chopping block during the financial crisis," wrote Robert Ferris. Seventy-five years ago, Chinese dignitaries rode in big black Buicks and those big portholed Roadmasters became the envy of ordinary Chinese peasants. As a result, Buick still carries a large whiff of prestige in today's mainland China market.
"About 80% of Buick's global sales last year were in China, and nearly a third of GM's sales in the country came from that brand alone. About 64% of Buick's sales in China come from vehicles it doesn't sell in the U.S., such as the Excelle sedan, the GL6 and GL8 minivans, the Velite 5 hybrid and the Verano compact car."
The future may not ... (more >>>)
My Million Dollar Business Idea: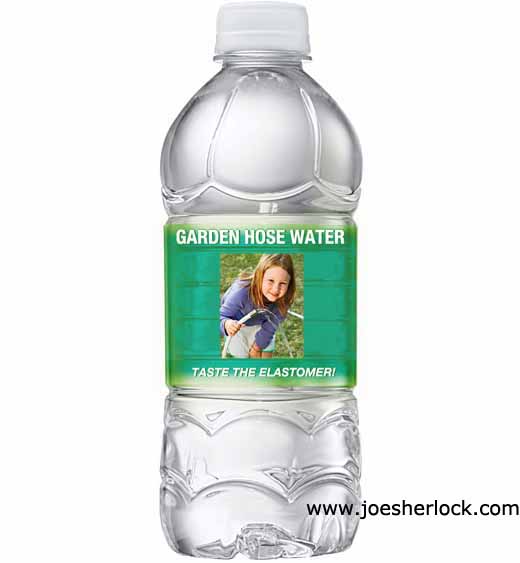 It taps into the the big three: 1. Nostalgia, 2. Thirst, 3. Human Stupidity. (permalink)

The Property Man: Bob Massi, a lion-haired Las Vegas Valley lawyer and television personality, has died at age 67 from cancer. Massi was a lawyer who also hosted 'Bob Massi is the Property Man' on Fox Business Network.
I enjoyed his program; his long hair and lawerly demeanor always made me think of the Unfrozen Caveman Lawyer on SNL. RIP, Bob.
Green New Deal Much Worse Than 1930s Colorless New Deal: Alexandria Ocasio-Cortez (or as she is referred to at several websites Occasional-Cortex) offered this part of her Grand Plan: "We set a goal to get to net-zero, rather than zero emissions, in 10 years because we aren't sure that we'll be able to fully get rid of farting cows and airplanes that fast." Why not use the farting cows to power airplanes? Just keep them in coach, please. She also wants to ban internal combustion engines. I guess my next car will be a Flintstonemobile.
Who knew that Democrat Socialists consider farting cows a bigger threat than ISIS?
AOC is just getting started ... (more >>>)
Question Of The Day: Why don't you ever see the headline 'Psychic Wins Lottery'?
---
Thursday February 7, 2019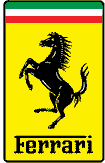 Money Machine: Ferrari's profits rose 46% in 2018, driven by a surge in V12 sales and vehicle personalization. Shipments rose 10% to 9,251 vehicles. Sales of 12-cylinder models surged 20%, led by the 812 Superfast, while sales of 8-cylinder models rose 8%. Sales rose across the globe, with double-digit increases posted in Europe and greater China.
With European and Chinese economies in the dumpster, Ferrari probably won't do as well in 2019.
World's Best Sellers: Volkswagen sells the most vehicles worldwide - 10.83 million vehicles. Renault-Nissan-Mitshubishi came in a close second. Toyota was third, selling 10.59 million vehicles. The Renault-Nissan-Mitsubishi alliance was the leading maker of passenger cars in 2018, but Volkswagen ranks at the top when trucks are included in the totals.
Back To Where It Came From: This 1963 automotive tip may be horrifying to today's ecology-minded youngsters but, 50 years ago, the prevailing wisdom was ... (more >>>)
Farewell: Ward's Automotive Reports, the 96 year-old auto industry newsletter aimed at auto insiders and suppliers, has ceased publication. Ward's was once known as the Bible of the Auto Industry. Ward's will continue to offer online subscribers, having switched from hard copy to PDF a couple of years ago. Now all the information is migrating to a website with paywall.
One Hundred Ten Years Ago: Belgian-born Leo Bakeland announced the invention of Bakelite, an inexpensive, nonflammable and versatile thermosetting phenolic plastic, at a meeting of the New York Section of the American Chemical Society in February 1909. Bakelite was the first synthetic plastic to retain its shape at high temperatures. It was used for telephones, auto parts such as distributor caps and rotors, wire insulation, brake pads, electrical appliances, early telephones and even colorful buttons and jewelry. Most Bakelite items were compression molded.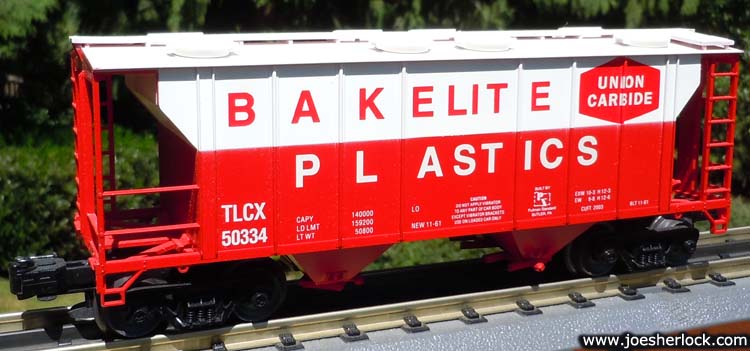 Leo has been called 'The Father of the Plastics Industry' for his invention. It was made in The Bakelizer, which sounds like something found in the Bat Cave. Union Carbide acquired Bakelite in 1939. It is now produced by Momentive Specialty Chemicals of Ohio.
It should be noted that John Wesley Hyatt developed Celluloid, the first thermoplastic, in 1869. It was initially used for billiard balls and later was employed in the manufacture of combs, brushes, false teeth, shirt collars and piano keys. Hyatt also invented the first plastic injection molding machine. Celluloid was cellulose nitrate and had to be handled and stored carefully as it had a tendency to explode or combust.
There's an automotive connection here as well: Mr. Hyatt founded the Hyatt Roller Bearing Company in 1892 in Harrison, New Jersey. In 1895 he hired Alfred P. Sloan, son of a major investor in the company, as a draftsman. In 1905 he made Sloan president. The company was sold to General Motors in 1916, and Sloan went on to become president of GM. Plastics history is fascinating - and sometimes confusing.
I've posted a history of acrylic plastic here.

F.O.E.: George Klein, a long-time Friend Of Elvis, has died at age 83 from complications of dementia.
Klein met Elvis Presley when both were in the eighth grade at Humes High School in Memphis. He hosted both SiriusXM's channel 19 Elvis Radio and the George Klein Original Elvis Hour on a Tennessee radio station. My wife and I saw him doing a live radio broadcast when we visited Memphis in 1992.
George also wrote two books about Elvis. RIP.
Small Change: The Janus Henderson Global Unconstrained Bond Portfolio, a mutual fund which featured a portfolio run by Bill Gross (a bond guru who has frequently appeared on various cable financial shows) is being closed down.
David Snowball noted, "Over four-and-a-half years, Mr. Gross has managed to grow an initial $10,000 to … $10,026. That only modestly trails the gains posted by the change jar on my bedroom dresser."
In related news, 'Bond King' Bill Gross has decided to retire from Janus Henderson Group PLC and focus on managing his personal assets and private charitable foundation. Gross co-founded PIMCO, another mutual fund company and was there until 2014 when he joined Janus Capital.
Don't Forget: Saturday is National Pizza Day.
Book Review: 'Leadership In Turbulent Times' by Doris Kearns Goodwin
This book profiles four presidents: Abraham Lincoln, Teddy Roosevelt, Franklin D. Roosevelt and Lyndon Baines Johnson. Ms. Goodwin is a well-known LBJ apologist (she worked for him) and much of this book is recycled from her other works. Sadly, the book lacks much insight into leadership and how it is acquired.
Goodwin failed to ... (more >>>)
Quip Of The Day: A thief who stole a calendar got twelve months.
---
Tuesday February 5, 2019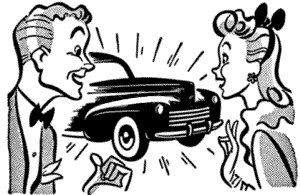 January Vehicle Sales: A strong economy helped encourage Americans to buy new vehicles despite polar vortex and a government shutdown in January. Retail sales increased very slightly 0.5% to 1.0% over January 2018. Most analysts had expected a slight drop in overall sales.
FCA sales rose 2% on the strength of the Ram truck brand. Honda brand sales increased 1% as the CR-V gained nearly 20% and Accord continued to set the pace in midsize segment. Acura followed suit, starting 2019 with strong 10% January climb. Toyota's sales were down 7% based on lower sales of RAV4, Camry and Prius models, while Lexus sales declined 3%. Nissan sales fell 20% and Infiniti declined 3%. It is estimated that General Motors sales fell 6% or so, while Ford Motor Company declined by 3%. Or rose by 7% - depending on which analyst you ask. Neither company provides monthly sales reports anymore.
General Motors Co. is laying off roughly 4,250 salaried employees as part of a plan to save $6 billion by 2020.
Robot Chauffeurs: When will autonomous vehicles arrive at a showroom near you? Many car companies and technology firms think it will be very soon. Of course, these are the same folks who said we'd soon be driving gas turbine cars. Or that the Wankel rotary engine would totally replace piston reciprocating motors. Or that flying cars were just around the corner. None of these things came to pass. So, it's OK to be skeptical about self-driving vehicles for the general populace.
Finance guru Malcolm Berko doesn't think much of self-driving cars: "Driving an autonomous vehicle is like washing your feet with your socks on. And the cost to put one of these things on the road today would break the banking system. I believe that most investments in AVs will be future money losers. … Self-driving cars, buses, taxicabs and trucks were hyper-hyped by the Obama administration, which engorged the media with mountains of glowing prognostications about safety, fuel efficiency, timesaving, congestion reduction, improved mobility for elderly and children, personal productivity, reduced need for traffic enforcement personnel, etc.
This is the stark magic of a dystopian future without personal choices, warmth, feeling, humor or emotion. And you can have all of this in your vehicle for as little as $200,000, with embedded sensors, software and clusters of reactive optics. On a lighter note, a concern that hasn't been addressed is a driver's right to seek compensation after an autonomous vehicle accident. Geico can't figure out how to price its policies for these newfangled vehicles. But not to worry, because they're generations away."
Autonomous cars are fraught with technical problems yet to be solved: Snow, rain, fog and sandstorms can obstruct the view of cameras. Light beams sent out by laser sensors can bounce off snowflakes and think they are obstacles. Many experts are now saying that fully-autonomous vehicles are 10 or more years away.
Malcolm added: "Driverless cars, a big yawn, may be as successful as the Edsel and Google Glass. There will be a frantic initial rush to own one, but just as with the Edsel and Google Glass, revenues will gush and then sputter. The failure to sell sufficient numbers of these cars to generate a return on investment could financially destabilize many of the smaller companies and hurt some of the bigger companies involved in their development, production and sales. Autonomous vehicle technology could work well with buses, which could be preprogrammed to make stops, and with long-haul trucks and taxis traveling from point A to point B. But AVs will be an ignominious failure if they are retailed to large numbers of consumers or those who delight in circumbendibus routes."
Demand Exhausted? Analysts are concerned by Tesla's indication that it is only making cars for China and Europe right now, and expects a gap of about 10,000 vehicles between production and deliveries due to vehicles in transit at the end of the first quarter. Said one, "This is a strong indication that demand in the U.S. for both the mid-range and long-range Model 3 versions has largely been exhausted, and the company is still working through the estimated 6,800 units of unsold Model 3 inventory."
In other words, pretty much everyone in the U.S. who wanted a Model 3 has already purchased one. This does not bode well for Tesla.
"The Road To Hell … is paved with the bones of priests and monks, and the skulls of bishops are the lamp posts that light the path," said St. John Chrysostom, 4th Century Archbishop of Constantinople.
Cardinal Timothy Dolan, head of the archdiocese of New York is refusing to excommunicate Democrat New York Gov. Andrew Cuomo from the Catholic Church even after Cuomo signed into law new rules that permit babies to be aborted up to the day of birth. That's infanticide. When asked whether Communion should be denied to Cuomo at Mass, Dolan said such questions make him "restless," and he'd be "uncomfortable going into that" pastoral issue. Earlier, Cardinal Dolan had criticized President Trump's efforts to enforce immigration laws, claiming that the president "is not Christian."
Like her fellow ... (more >>>)
Quote Of The Day is from George Carlin: "Having a smoking section in a restaurant is like having a peeing section in a swimming pool."
---
Friday February 1, 2019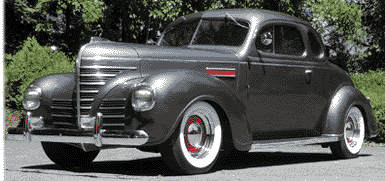 Weather Report: It has been an odd winter so far. Things have been snow-free so far; I haven't seen even a single flake. Last week was fog, fog, fog - of the socked-in variety. Visibility was poor. When I was cooking a fillet on the outdoor grill Sunday evening, all my strap-on headlamp could pick up was a fine, dense mist in the dark. Monday morning provided residual fog which gave way to mostly cloudy skies.
Tuesday was another matter entirely. The temperature at 7:30 am was below freezing but the sun was bright. (Below freezing means the temperature was 31 degrees - laughably warm to those poor souls struggling with the record low temperatures in the Midwest this week.) By 11:30 am, the temperature was a chilly 44 degrees but I fired up my '39 Plymouth coupe and went for a long-awaited drive.
The weather was gorgeous - brilliantly sunny with nary a cloud in the pale-blue Winter sky. Mt. St. Helens was clear as a bell as a half-snowball of pure white. Traffic was very light - at times I had the road entirely to myself - and I had a good time traveling on north county's back roads loop.
A mixture of rain and snow is forecast for the weekend. Don't forget the Liberal Mantra: If it snows, it's caused by global warming. If it's record cold, it's caused by global warming. All bad weather is due to climate change. Logic is just an expression of toxic masculinity. Facts are fascist; feelings are fun.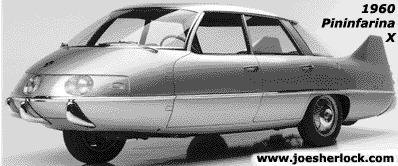 Diamond-Patterned Oddball: Mac's Motor City Garage has posted an article on the 1960 Pininfarina X - a distinctive but odd-looking concept car which looked like a three-wheeled sedan but with its four wheels arranged in a diamond pattern (one in front, two in the middle and one in the back) in a quest for aerodynamics.
"Batista 'Pinin' Farina, who legally changed his last name to Pininfarina in 1961, was among the most popular and productive Italian coachbuilders of the classic postwar era, with clients ranging from Fiat to Ferrari to Cadillac. Streamlining was a frequent area of design exploration at the time, naturally, and in 1958, his company partnered with Professore Alberto Morelli of the Politecnico di Torino to identify the ideal aerodynamic design. The result was the 1960 Pininfarina X, also known as the PFX."
Since a teardrop is said to be the optimum aerodynamic shape ... (more >>>)

The Day The Music Died: Almost sixty years later, I still remember the day. I was a sophomore in high school. On February 3, 1959, I heard the news on the morning radio: Richie Valens, Buddy Holly and The Big Bopper had perished in a plane crash. They were quickly declared Rock's First Martyrs.
Every time I hear the phrase The Day The Music Died, I get quite irritated. Because it didn't. I know of no one who piloted his/her Chevrolet to any sort of levee and found it to be without water.
The Music didn't die. Because The Music consisted of a ... (more >>>)
Book Review: 'Every Man A King: A Short, Colorful History of American Populists' by Chris Stirewalt
If you watch FoxNews, you've probably experienced politics editor, Chris Stirewalt - the chubby guy with the soft, West Virginia drawl and the wry sense of humor.
In his book, Chris presents a selection of well-known American populists, although I felt that some of his choices ... (more >>>)
Kremlin On The Potomac: Ol' Remus mused about the federal government, writing, "For nonessential federal employees the shutdown is a vacation with deferred payment, yet we're expected to weep in solidarity because they're being inconvenienced. Welcome to the real world. We Deplorables work without pay for the equivalent of several months of every year to fund DC's parasitic bloat. And we have to show up every day.
No one in DC cares when they export or destroy whole industries and we lose our jobs and our homes. But when their personal cash flow is temporarily interrupted we're to believe it's a national tragedy. Some do worthwhile work. But let's face it, many are otherwise unemployable leeches. Others are doing the country a service by staying home. Still others are employed by departments that should be abolished outright.
Their sense of entitled well being is understandable. DC hasn't known hard times in anyone's lifetime. Example: in the years following the credit crash of 2008 the free-for-nothing money spigot gushed all over DC and their coastal cronies but never quite made it anywhere else. They're still trying to explain why that's the way it should be if banks suddenly don't trust each other. Huh?
DC is hardly less an aristocracy than was the Kremlin."
Today ... is National Bubble Gum Day. In 2004, American Chad Fell set the Guinness Book of World Records mark for biggest bubble gum bubble, which measured in at a diameter of 20 inches. His secret to success was using three pieces of Dubble Bubble.
Quote Of The Day is from Bertrand Russell: "It has been said that man is a rational animal. All my life I have been searching for evidence which could support this."