Wednesday September 20, 2017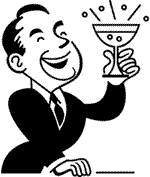 Party All The Time: Financial services giant Morgan Stanley has forecasted that self-driving cars will represent 'significant growth opportunity' for alcoholic beverages.
Morgan Stanley predicts shared and autonomous vehicles will add 80 basis points to annual alcoholic beverage sales growth for the next 10 years. Self-driving vehicles' "technology could help address the mutual exclusivity of drinking and driving in a way that can significantly enhance the growth rate of the alcohol market and on-trade sales at restaurants."
In a report titled 'Shared autonomous mobility: The solution to drinking and driving?', analyst Adam Jonas wrote, "Shared and autonomous vehicles could expand the total addressable market of alcoholic beverages while reducing the incidence of traffic fatalities and accidents."
Morgan Stanley also estimates there are 600 billion passenger hours currently spent in automobiles and 380 billion hours spent drinking alcohol. There will be "more opportunities to drink before getting in the car. (And) more opportunities to drink while in the car."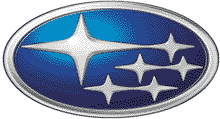 Subie Land: The Subaru Outback is the best-selling vehicle in Washington, Oregon and Colorado.
Since making its debut back in 1994, the Outback is the brand's best-selling model, followed by the Forester. In August, Subaru sold over 20,000 Outbacks in the U.S., compared with about 15,500 Foresters.
Good Name, Though: A Colorado repair shop, named 'Get Your Fix Automotive', sold drugs such as methamphetamine, heroin, cocaine as well as firearms to customers while they waited for their vehicles to be serviced.
The shop owners may go to jail, but not for false advertising.
Right Thinking: Recently, Brett Stevens wrote, "Many people are currently telling you that the Alt Right is doomed, but they are only partially correct. The Alt Right is growing, and will become the Right, because it finally beat the civil rights warriors of the 1960s. It did that by assuming the position that those social warriors took: as the victims of an Establishment, and the folk heroes who would liberate us all.
In 2017, European-descended peoples are really tired of the diversity gig. It always works out that a few white people end up paying for a vast horde of third-world people at the same time that diversity, by lowering social trust, destroys the white society by making it paranoid. This means that on an individual level, at an existential level, white people live in fear and uncertainty for the future.
They are now tired of this. We have seen where Leftist programs like diversity, social benefits and equality lead, which is to a Soviet-style society, and so we are fighting back. The only problem is that now we are the revolutionaries against a system filled with dimwitted bureaucrats who are making a good living by being Leftism, Inc. and they do not want to cede that role. This applies whether they are Democrats (socialists) or Republicans (liberals)."
I have previously written that I used to be Centrist until the Center shifted ... sharply to the Left. A significant turning point was the 1972 elections when Democrats offered very liberal George McGovern as presidential candidate. The last straw for me was in July 1979. I remember coming home from work exhausted after a 10-plus-hour, hot-as-hell, summer day at my then-struggling manufacturing business, arriving just in time for the 6:00 pm Pacific time Oval Office lecture from a stern-faced Jimmy Carter - the one where he told us that everything wrong with America was our fault because we had a Bad Attitude. I instantly became a Conservative and voted for Ronald Reagan in the next election.
Brett continued, "Public opinion is shifting toward the Right. The last eight years just showed us what all those nice people really intended to do in the 1930s and 1960s, which is make us into the Soviet Union. This caused people to lose faith in freedoms, civil rights, liberties and pluralism as a means of protecting them from the insanity of human social collapse. They no longer want democracy; they want order, and only the Right delivers order, because only the Right believes in an organizational level above the atomized individual."
I don't know what Alt Right really means, because the mainstream press has tried to distort its original meaning by linking it to white supremacists, neo-Nazis and the like. I believe it refers to Pragmatic Conservatives who just want to get things done - as opposed to those Purist Conservatives who write erudite articles and support candidates who never seem to get anything accomplished.
In my opinion, Alt Right is not racism. Nor fascism. Nor hate. It is simply a return to traditional Christian family values. Were He speaking in the 21st Century, Jesus might have said, "Love thy neighbor ... but don't be a sucker about it."
Book Review: 'The Closing Of The Muslim Mind: How Intellectual Suicide Created the Modern Islamist Crisis' by Robert R. Reilly
At just over 200 pages, this is a very short book. But it's a dense book and requires one's full attention. The book reads like a history textbook and almost demands a semester to assimilate it.
This book makes for a tough read because there are no humorous anecdotes to lighten-up the content and there are no happy endings offered. It begins with a description the original ideas that eventually inspired Islam's self-inflicted intellectual decapitation. Initially ... (more >>>)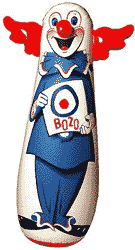 Broke 'R' Us: Toys 'R' Us, one of the world's largest toy store chains, has filed Chapter 11 bankruptcy. The fact that the company couldn't hold out until after the Christmas season tells me that financial conditions were really dire. The retailer has struggled to compete with Amazon and stores like Walmart. It fell behind Walmart in toy sales back in 1998. The toy chain joined a wave of retail bankruptcies this year, including the children's clothing retailer Gymboree and Payless ShoeSource.
The company said its roughly 1,600 Toys 'R' Us and Babies 'R' Us stores around the world would continue to operate "as usual." Yeah, right. If I were one of Toy 'R' Us 60,000+ employees, I'd ignore those bozo PR proclamations and start looking for work elsewhere. Walmart's hiring.
The first time I encountered a Toys 'R' Us was in Michigan during the early 1970s. I was amazed at the store's size and selection of merchandise. It was a cool concept and a great brand. Toys 'R' Us took away business from department stores, Sears, K-Mart and small toy retailers.
Unfortunately, as the company grew, the stores seemed to become more disorganized and seedy. I haven't set foot in a Toys 'R' Us in over 17 years. The one in Portland's Lloyd Center - now closed - was a real dump ... (more >>>)
Thought For Today: The trouble with bucket seats is that not everybody has the same size bucket.
---
Monday September 18, 2017

Exquisite Restyle: The new 2019 Bentley Continental GT coupe is not only great-looking but has 626 horsepower to boot.
And it offers a massive "664 pound-feet of torque to an active all-wheel drive setup with launch control (in a Bentley!). 0-60 happens in 3.7 seconds, and top speed is a supercar-beating 207 mph. Under lighter loads, the engine will shut half of its cylinders off for better fuel consumption, and features start/stop technology. The suspension is a 48-volt adaptive air system that controls ride comfort and lateral roll to help balance through corners."
Bret Berk noted that it "shows a healthy influence from the brand's recent show cars, especially the EXP 10 Speed 6. This is a very positive thing. Whereas the exterior of the second-generation car looked exactly like that of the first, the new car sports fresh surfacing that is at once more elegant and more athletic, while also delighting in technical detailing that deepens upon second and third glance."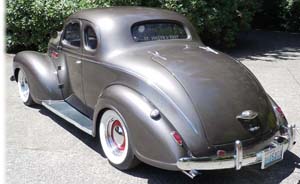 Change In The Weather: Fall may not officially be here yet but tell that to the weather and the flora. On Friday, at 7:15 am, the temperature was a chilly 46 degrees. I had a breakfast meeting and dressed warmly.
By 11:30 am, the temperature had risen to just over 60 degrees. It was bright - definitely sunglasses weather - but the skies were hazy because the wildfires were still burning and the winds had shifted our way. Nevertheless, I fired up my '39 Plymouth coupe and went for a drive.
It was a fairly pleasant drive and traffic was light. Some leaves are starting to turn and the still-green ones are beginning to look dull, dropping significantly on the gloss scale. Too bad I no longer have access to a Gloss Meter. Later in the day, the air was filled with a very smoky, burning-wood odor.
On Saturday, I took another old car drive. The weather wasn't as nice. At 8:30 am it was 47 degrees outside and there was enough haze/smoke/whatever that the mountains were faint, ghostly, grayish, one-dimensional silhouettes. A pale red sun barely shone through; I didn't even wear sunglasses. But I wanted to get one more drive in before the rains arrived. And I did.
It rained Sunday and today. More rain is forecast for the rest of this week. Rats.
Good News: Just over two years ago, I wrote, "Regular readers of 'The View Through The Windshield' blog may have noticed no reports of me taking drives in my '39 Plymouth coupe lately. I just couldn't come up with the energy to get behind the wheel. In fact, I hardly drive at all. My wife drove me to and from the (oncology) center almost every day."
At the time, I was pretty sick from the effects of chemotherapy and radiation. Most of these side effects have dissipated and I'm living a reasonably normal life these days ... thank God.
It's good to be alive and well.
What Intelligence? Ol' Remus of the Woodpile Report offered this damning assessment of 75+ years of U.S. Intelligence agencies. "Let's see how much "bang for the buck" we're getting from DC's bespoke suited and storied intelligence services. Pearl Harbor in 1941, oops. The Ardennes Counteroffensive, or Battle of the Bulge, in 1944, the biggest battle fought by the U.S. in World War II, sprung while DC was certain German resistance had collapsed. China entering the Korean War in 1950, big surprise, where did they come from?
Russia, which DC said "couldn't build a decent alarm clock", launched the first satellite ev-ver in 1957, the first of many firsts, even 'though DC's odious Operation Paperclip "guaranteed" it couldn't happen.
Castro took over Cuba in 1959, obviously some sort of fluke. Put the 1968 Tet Offensive in Viet Nam alongside the Battle of the Bulge. Then it was DC's biggest "unknown unknown" of all time, the dissolution of the USSR in 1991. Didn't see that coming. Too busy schmoozing with their counterparts at KGB to take care of business, perhaps.
Then came the destruction of the World Trade Center in 2001 by Moslem amateurs who all but took out announcements in the newspapers. Nobody coulda knowed, except anyone who did their job. And we can be assured they were stunned by the absolutely unpossible election of Donald Trump in 2016.
DC's intelligence services routinely embarrass themselves, decade after decade, yet they strut their stuff and talk wink-wink conspiratorially at Georgetown cocktail parties. Okay. But why do we listen to these people? They're either lying or incompetent or delusional, same result whichever way." Amen, Remus.
Of course, there are private-sector examples of poor intelligence as well. Large organizations of all kinds tend to be insular navel gazers, filled with well-dressed, glad-handing college grads who play the corporate game well but fail to keep in touch with what's happening in the real-world, street-level marketplace. They're trained to be ... (more >>>)
No Nosh? Well, this was a shocking sentence: "There are only about 15 proper Jewish delicatessens left in New York - down from about 1,500 in the 1930s."
The Economist presented an interesting history of the Jewish delicatessen. The article cited several causes for the decline of Jewish delis, including "emigration from cities, concerns about calories and cholesterol, the spread of supermarkets, and a tendency among mid-20th-century Jews to downplay their ethnicity."
I think there's another cause and its the same one which caused the decline of individually-owned Italian restaurants. In the 1950s and '60s, there were thousands of wonderful mom-and-pop Italian eateries (mostly in the Northeast and West Coast plus Chicago), ranging from plain-Jane places with linoleum-topped tables to fancier establishments with indirect lighting and wall murals showing Venetian gondolas and Tuscan hill towns. All offered spectacular Italian food. But the owners got old and wanted to retire.
Unfortunately, their children - having gone to college and now working in high-paying, dress-up desk jobs - had no interest in working long hours slaving over a hot kitchen stove. Most of these neighborhood establishments closed.
In Northeast Philadelphia, once the site of many Jewish mini-neighborhoods, there was the once-legendary Moe's Deli. Founder Moe Sussman died and his son sold the quintessential Jewish delicatessen. When I stopped by in 2011, I found that it was now Asian-owned and 80% of the many deli, bread and meat offerings are no longer available. Moe's had lost its soul. If this were a 'South Park' episode, the place would be named City Deli.
Nice Hat. Domald Trump: Make America Great Again. Kid Rock: Make Fedoras Popular Again.
Arrh! Don't forget: Tomorrow be Talk Like A Pirate Day, matey.
Quote Of The Day is from H.L. Mencken: "A cynic is a man who, when he smells flowers, looks around for a coffin."
---
Thursday September 14, 2017

British Beauty: Car & Driver's Tony Quiroga called the 2017 Aston Martin DB11 "a masterpiece among the masses."
"Place an Aston Martin DB11 amid the SUV pods and dull sedans of today's traffic and it stands out like a Kandinsky painting at a yard sale. Sharply creased, with a low roof and tiny slits for windows, the DB11 is sinewy and taut through the midsection and bulging at the wheels. It's a car that appears to have been driven straight off an auto-show turntable and onto the freeway. And yet, when it's slicing past the dawdlers, the DB11 gives off a distinctly retro vibe."
The twin-turbo 5.2-liter V12 produces 600 horsepower and 516 pound-feet of torque. Power comes on strong right off idle and there isn't a hint of turbo lag." It does 0 to 60 mph in 3.6 seconds as a proper $215,000 supercar should. And ... it's gorgeous, too.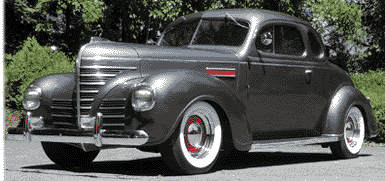 Still Some Summer Left: Tuesday's weather was just awesome - sunny skies, clear views of the mountains and occasional thin, wispy clouds against a background of bright azure. At 11:30 am, the temperature was a pleasant 71 degrees, so I fired up my '39 Plymouth coupe and went for a drive. Traffic was much lighter than expected and I had a most enjoyable drive.
Afternoon temperatures evenutally reached the low 80s and we had a cookout on the new propane grill for dinner - my soon-to-be-legendary Don't Bother Me cheeseburgers.
Gotta take advantage of the good weather. The late Fall and Winter rain will be here soon enough.
1970s VW Polo Meets Fisher-Price: The Honda Urban EV concept, which made its debut at the Frankfurt Motor Show, is a squarish little two-box design with no personality - except a robotic digital one.
The two-door conveniently has suicide doors in case the car depresses you enough that you want to take your own life. A production version of Honda's electric minicar will be available to morose Europeans in 2019.
There were numerous electric cars on display at Frankfurt. Why? Because EU regulations are going to kill off diesel-powered cars - a staple of Europe. And China - the world's largest auto market - is pushing for electrics because of the country's severe pollution problems.
Americans, Australians and others who are very range-focused are not the target market for electric vehicles.
Fast Commuting: The Philadelphia and Western Railroad was a high-speed, third rail-operated, commuter-hauling interurban electric railroad operating in the western suburbs of Philadelphia. The line opened in 1907.
When commuting to college in the early 1960s, I sometimes used the P&W (nicknamed the Piss & Whistle), connecting from the PTC 69th Street Market-Frankford Elevated Line terminal and getting off at the Villanova station stop which was next to the campus parking lot. It was a relatively short walk to Tolentine Hall where many of my engineering classes were held.
The P&W was as a double-track third rail line and was mostly served by Brill Bullets, the innovative interurban self-propelled cars built by Philadelphia's J.G. Brill Co. The Bullets ran in service from 1931 to the late 1980s. They regularly ran at 80–85 mph in normal passenger service (top speed was 92 mph) and were the world's first-ever high-speed 'Bullet' trains. The design influenced later streamlined trains built in the U.S., Belgium, Germany and Japan.
The aluminum-bodied Bullet was the first ... (more >>>)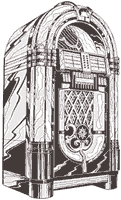 My Way: Paul Anka has refused to be a victim of the political correctness that prompted more than a dozen charities to cancel or move fundraisers from Trump Mar-a-Lago following the president's accurate, but not-PC remarks about the violence in Charlottesville, VA.
Pop legend Anka, 76, was booked to perform December 2nd at Trump's Mar-a-Lago resort in Palm Beach, FL, at the LIFE (Leaders in Furthering Education) 'Lady in Red' Gala, and had received a deposit of $75,000. But when Trump was criticized for blaming "both sides" for the violence in Charlottesville (a fairly anodyne observation to most rational people), LIFE - run by Lois Pope, the widow of National Enquirer founder Generoso Pope - huffed and puffed and moved the event to the nearby Breakers with a new date, January 5th.
Anka had other plans for that date. His agent reportedly said, "This is not negotiable. You will not get a penny back."
"I run a small business. I've got overhead. I've got people on salary," Anka said. "They're guilt-tripping me, asking me to take a hit, but we didn't cause the problem. They need to eat it. It's their problem." Ha! Good for him. He can truly proclaim, "I did it my way."
Besides, Paul Anka needs $5 million a year to "support his lifestyle." LIFE is a relatively small charity and it appears to me that Gala is more of an excuse for having a big holiday party for rich people.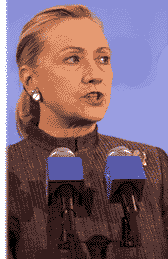 What Happened: New York Post contributor Maureen Calahan wrote that "Hillary Clinton's book signing was as insufferable as you'd expect."
"Thousands of people lined up outside the Barnes & Noble at Union Square in hopes of meeting their idol. Some slept outside the night before. Clare Hogenauer, an older, disabled Upper West Sider, ... rented a downtown motel room nearby." Hillary was an hour late: "No hello to the crowd, no thanks for the hours of waiting - let alone decades of support - no apology for or acknowledgment of being an hour late, or losing the most consequential election in American history. Not a single word. She just started signing."
"Waiting patiently to Hillary's right, mere feet from her stage, was a line of wheelchair-bound seniors." They were unceremoniously moved out of the way.
I'm certainly glad that Queen Hillary didn't win the election. Grace in defeat - something Hillary Clinton profoundly lacks - is the mark of true class.
Book Review: 'Before The Fall' by Noah Hawley
I read a lot of novels but rarely write reviews. This whodunnit story is exceptional and deserves a mention. Noah Hawley's 400-page novel begins with the crash of a private jet into the Atlantic off Martha's Vineyard.
In this carefully-crafted tale, things are not as they seem ... (more >>>)
Bad Pun Of The Day: Show me a piano falling down a mine shaft and I'll show you A-flat miner.
---
Tuesday September 12, 2017
Small Business: When Henry Ford ramped up production of his Model T Ford in 1913 and lowered prices sales soared. In 1914, Ford produced more cars than all other automakers combined. By 1918, half of all the cars in the US were Model Ts. Henry aggressively expanded his dealer network, signing up lots of locations in small farming communities.

Soon, Ford's network of local dealers made the car ubiquitous in virtually every city in North America. A large part of the success of Ford's Model T stems from the innovative strategy which introduced a large network of sales hubs making it easy to purchase the car.
Some of Ford's earliest dealers still exist and have grown into empires. Others disappeared during the Great Depression. Still others remained small, making a decent living from returning customers.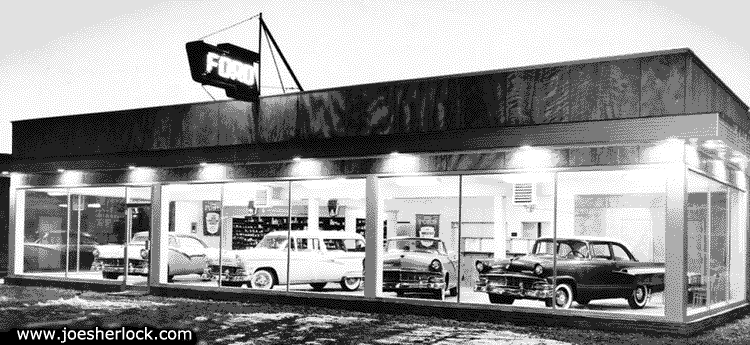 Such is probably the case of this small Ford dealership photographed in 1956. It has a small showroom four cars on display. A parts department is visible at left rear. During this wintry day, a Fairlane Victoria two-door hardtop, a two-door Custom Ranch Wagon, a Fairlane convertible and a Mainline Tudor sedan with the two-tone trim package can be seen on the showroom floor.
Early models of the 1956 Ford Mainline had no chrome side trim at all. The car looked so plain-Jane that Ford quickly added a shortened version of the Customline sweepspear to the model. In mid-year, in an attempt to boost sales ... (more >>>)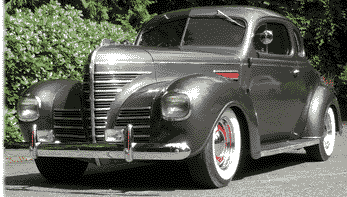 Bipolar Sunday: When we exited early Sunday Mass, it was a beautiful morning in downtown Vancouver. By the time we reached Battle Ground, there were dark, ominous clouds to the North and East. Nevertheless, there was enough sunshine that I decided to take a drive in my '39 Plymouth coupe.
At 8:30 am, the temperature was still in the mid-50s and the traffic was light-to-nonexistent. I had a very nice drive, although heading North or East subjected me to gloomy skies. Turning south and/or east, I was driving in sunshine with blue skies and white puffy clouds overhead.
I had a fun old-car drive. At a rural stop sign, I accelerated too quickly and actually burned rubber. Geezer delinquent - that's me.
By going out early, I practically had the roads to myself and didn't have to contend with the hordes of Apostolic Lutherans driving recklessly to the Old Apostolic Lutheran Church in Brush Prairie, who seem to believe that God has given them a dispensation from Earthly traffic laws.
Now That's A Supercar: A Bugatti Chiron accelerated to, then braked from, 249 mph in under 42 seconds. Of course, when you have 1,479 horsepower underfoot, almost anything is possible.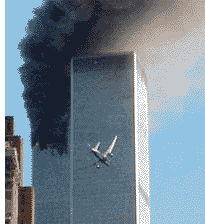 Sixteen Years Ago: On September 11, 2001, my clock radio went off at 6:00 am (Pacific Time) but there was no top-of-the-hour news report - just continuous jumbled updates about a "small airplane" hitting the North Tower of World Trade Center a few minutes earlier.
I quickly got up, turned on the television and learned that the airplane was a large commercial jet. Then my wife and I watched the second big jet crash into the South Tower. Two airplanes within minutes of each other - it was obvious that this was a terrorist act of some kind. I saw the shocking attacks continue - including the airliner crashing into the Pentagon.
Later, I heard the reports of the big United Airlines jet crashing in a Pennsylvania field - a failed, human-filled terrorist missile intended for the U.S. Capitol. More innocent victims.
I spent the rest of the day witnessing the grim aftermath unfold.
After three solid days of being glued to the television in one of those 'I Cannot Look; I Cannot Look Away' numbing spirals of horror, my wife and I decided to get out and connect with real live people. So we drove to central Washington state. In those pre-blog days, I sent an e-mail to a friend. Here's an excerpt:
"Just got back from a Lincoln & Continental car club meet in Yakima, Washington. Drove through the heartland - farming communities of Washington/Oregon. Lots of American flags flying from homes, car antennas, pickup beds, etc. Passed a prayer service on the athletic field of the Goldendale (WA) high school - no separation of church and state there.

Ran into a Studebaker driving club along the way - lots of cool old Studies including a bullet-nosed, red 1950 Commander convertible with patriotic red/white/blue bunting. Everyone at the car meet was talking about the events of 9/11 - somberly, but with a positive resolve - "we'll get through this" was the operative feeling."
Well, it's been sixteen years and there have been no other major attacks on U.S. soil. Divine Providence? Perhaps - but God helps those who help themselves. I think Kathy Shaidle was right when she wrote, "I told you we should have nuked Afghanistan no later than 2:00 pm Eastern, September 11, 2001. ... We did it with Japan, and it worked great."
Shoulda. Coulda. Woulda. But, in the end, we didn't, really. And, along the way - sadly - many brave soldiers gave their lives trying to fix what's wrong with the Middle East.
World War II was the last war we won. We did so because we engaged the 'real' enemy directly. Every war since then has been a proxy war, with us fighting the puppet state of the real enemy. Whenever we fight proxy wars, we don't win. North Korea was (and still is) a puppet of China. We didn't win the Korean War because we wouldn't attack China. Vietnam was also a Communist China puppet. We didn't win the Vietnam War because we wouldn't engage China.
Afghanistan, Syria and Palestine are puppets of Iran. I wish we'd get together with Israel and nuke Iran - take out their uranium facilities, neuter their military assets. And while we're at it, bomb North Korea's nuclear enrichment labs and other strategic locations in the Hermit Kingdom. They should be easy to find; they're the only places with lights on at night. And then send a postcard to China with a short message: "You may be next." Send one to Vladimir Putin for good measure.
World War I was called "the war to end all wars." Now, we're not even allowed to call any of the current conflicts a "war." It might upset someone. Sadly, something about America has changed. The outrage and resultant 'get 'er done' attitude has waned.
We have reclaimed the luxury of becoming a bickering, partisan nation again. But Islamic terrorism has neither disappeared nor lost its focus. There is a global jihad being waged against all "infidels" - Americans, Europeans, Russians, Jews, Christians, Buddhists, Hindus and others - in order to re-establish the medieval Islamic global empire.
This is not new; for example, the Middle East has been one ongoing, slow-motion, anti-Christian Kristallnacht that only seems to be escalating. This jihad shape-shifts, moves from place to place and goes by different names. ISIS is its latest incarnation. It's the same Evil Incarnate. Lucifer with a turban.
America must continue to assertively and aggressively protect and defend itself from this violent jihad. On September 11, 2001, America learned that radical Islam is at war with us. It's a war we must win.
Quote Of The Day is from Winston Churchill: "An appeaser is one who feeds a crocodile, hoping it will eat him last."
---
Friday September 8, 2017
Seventy-Two Years Ago: Three 1939 Plymouth business coupes were parked along a street in North Platte, Nebraska. Everyone was ... (more >>>)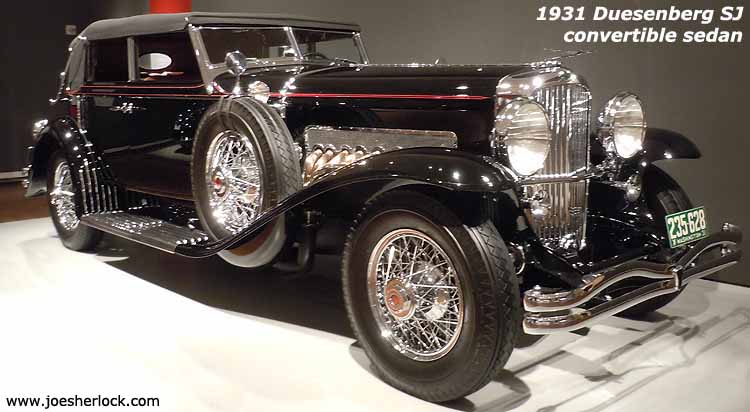 "Dating back to the earliest days of the hobby in 1954, the annual Auburn Cord Duesenberg Festival in Auburn, Indiana is one of the oldest events on the classic car scene. It's also among the biggest around, featuring a sprawling swap meet, multiple car auctions, a parade of classic cars through downtown Auburn, and a full slate of activities all focused on Auburn, Cord, and Duesenberg, the city's hometown marques."
A friend of mine once wrote, " ... as my dad used to say 'It's a doozie.'" I told him that my dad used to use that same phrase, too. The spelling is a corruption of "It's a Duesey" - a 1930s expression which referred to the very dramatic, rarely-seen Duesenberg automobile. The phrase meant: "It's the cat's meow." "It's unusual." "It's over-the-top."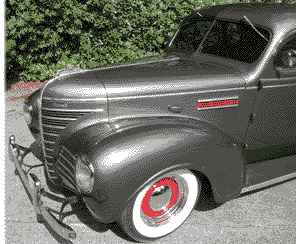 Smoky September: Earlier this week, I wrote about the effect of Columbia Gorge fires on our air quality. Tuesday was probably the worst day with dusty ash from the fire falling throughout the area. Wednesday has less dust and the air did not have as much smoke odor as before. Yesterday was even better; prevailing winds had shifted and most of the smoke was headed east, away from the neighborhood.
There was enough sunshine that Thursday could fairly be designated as Sunglasses Weather, so I fired up my '39 Plymouth coupe and went for a drive. Skies were still quite hazy - a blue-gray color - and visibility was poor enough that the mountains were obscured.
At 11:30 am, the temperature was 72 degrees and I had a good drive although traffic was heavier than usual on the main roads. I only encountered one school bus and it was going the other way.
During yesterday's travels, I spotted a white Tesla Model X - the first one I've seen on the road. With its fastback shape, it didn't look very SUV-like - it didn't have much butch-me-up cladding characteristic of so many SUVs - and seemed to sit a bit lower than a typical utility. It also lacked the gravitas of a vehicle costing nearly $100,000.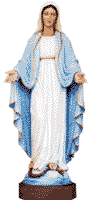 Selling Out Values For Money: Of 180 religious statues on the campus of San Domenico School in Marin County, California, all but 18 have been removed. This is part of the Catholic school's effort to "make the school more inclusive."
Shannon Fitzpatrick, parent of one of the students, noted that the 167 year-old Dominican Catholic school has made numerous changes recently, including "the word 'Catholic' has been removed from the mission statement, sacraments were removed from the curriculum, the lower school curriculum was changed to world religions, the logo and colors were changed to be 'less Catholic', and the uniform was changed to be less Catholic."
Why? Money. Tuition for an incoming kindergarten student ... (more >>>)
Goodbye Columbus: The Los Angeles City Council has voted to replace Columbus Day with 'Indigenous Peoples Day'.
Ol' Remus wrote, "It's legit only if they honor human sacrifices, tribal warfare and raiding parties, cannibalism, torture and slavery. They didn't call indigenous people 'savages' for nothing." Ouch.
I have never understood the politically-correct celebration of Indigenistas, which seems to have started in the 1960s when Buffy Sainte-Marie sanctimoniously appeared singing her sad (on many levels) songs, appointing herself as spokesperson for an underachiever culture that ... (more >>>)
Irony Alert: Defending the Deferred Action for Childhood Arrivals (DACA) program, Planned Parenthood CEO Cecile Richards said, "Here at Planned Parenthood, we firmly believe that every person has the right to live." Except unborn babies.
Quip Of The Day: I went to buy some camouflage trousers yesterday but they were all so good that I couldn't find any.
---
Wednesday September 6, 2017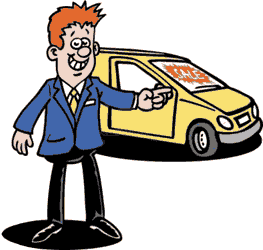 August Auto Sales: Light vehicle sales were at a 16 million SAAR (Seasonally Adjusted Annual Rate) in August, down 6% from August 2016, and down 4% from last month.
This is the eighth consecutive month of vehicle sales declines. I suspect that the next few months will produce upward sales figures. Hurricane Harvey and its catastrophic aftermath likely destroyed more than one million vehicles, more than any other natural disaster in U.S. history. Those unfortunate owners will, by and large, be forced to replace those vehicles. Ford, Ram, GMC, Cadillac, and Mitsubishi all claim Texas as their largest market; therefore, these brands are poised for some unexpected sales.
General Motors posted total August U.S. sales of 275,552 vehicles, an increase of 8% compared with August 2016. Average incentive spending last month was 13.9% of GM's average transaction price for the month - a lot. August sales of the company's top-selling Silverado pickup rose by 4% year over year to 54,448 units, while GMC Sierra sales fell 1% to 17,254 units. Sales of the Colorado midsize pickup rose 11% to 10,256 units but its GMC Canyon stablemate dropped 20% to 2,698 units.
Total Chevrolet deliveries in August increased by 11% year-over-year to 196,007 units, with retail sales rising by 6% to 151,137 units. The Chevy Equinox SUV posted a sales gain of 85% in August. Buick experienced a sales decline of 23% in August, including a decrease of 2.0% in retail sales. Cadillac tumbled 8% to 15,016 units. 856 CT6 flagship sedans found buyers last month, a decline of 31%.
At Fiat-Chrysler, August sales dropped 11% to 176,033 units. The Jeep brand posted a sales drop of 15% year-over-year to 73,191 vehicles, as the Jeep Patriot showed a decline of 77% and the Cherokee fell 50%. Grand Cherokee sales rose 28% and Compass sales increased 5%.
Sales of the Chrysler brand dropped 33% to 12,652 vehicles. Sales of the Chrysler 300 fell 23% to 4,073 units. The Pacifica minivan posted August sales of 7,621 - up 2%. Dodge sales fell 2% to 43,608 vehicles in August. Ram pickup sales were down 7% in August at 37,608 units. Fiat sales declined 23% to 2,120 vehicles. Fiat-Chrysler has been losing U.S. sales for 12 consecutive months - down 187,000 vehicles over the past year.
Ford Motor Co. reported a U.S. sales decline of 2% in August, to 209,897 Ford and Lincoln vehicles. Passenger car sales fell 9% in the month of August. Thirteen lucky buyers received pricey and exotic Ford GTs in August.
Truck sales rose 9% for the month, and sales of F-Series pickups increased by 15%. Retail sales were down 3% in August and fleet sales fell 0.2% to 45,830 units. Sales of the company's SUVs posted a year-over-year decrease of 11%. Ford Mustang sales fell by a third to 5,535 ponycars. Fiesta sales were down 14%, and Fusion sales fell 9%.
Sales of the Lincoln brand fell by 6% in August as sales of Lincoln cars slipped 2%. 816 Lincoln Continental sedans found buyers last month. Every other Lincoln model suffered a sales decline.
Nissan's overall sales fell 15% in August but sales of the Nissan Titan pickup soared 182% year-over-year. Nissan sold 47 GT-Rs and 335 370Zs last month. Subaru sales increased 5% to 63,215 vehicles.
Toyota sales increased 8%; Avalon sales fell 30% to 2,871 sedans. Honda sales fell 2%; sales of its reintroduced Ridgeline pickup fell 24% to 2,610 trucklets. CR-V sales fell 15% to 30,960 vehicles.
Mazda sales were down 1% to 25,846 units. Hyundai sales fell 26%; Kia sales were up 2%. Mini sales continued to slide - off 11% year-over-year to 4,448 vehicles. Only 229 Smart cars found buyers in August. BMW sold 29 examples of its i8 electric cars in August.
Among luxury nameplates, Mercedes-Benz sales fell 11% to 25,373 units (567 were S-Class models), BMW sales declined 8% to 23,553 (550 were 7-Series sedans) and sales of the Lexus brand were flat at 30,801 vehicles. Only 413 flagship LS sedans found buyers last month but 291 of the new, pricey LC coupe were sold. Audi sales increased 3% to 19,811 (including 239 A8 sedans), Acura sales declined 8% to 13,132 units (21 NSX supercars were delivered to buyers last month), while Infiniti sales were up 5% to 10,986 vehicles. Tesla sold an estimated 4,400 vehicles in August, while 4,709 Porsches found buyers. Jaguar sold 3,101 units, a slide of 6%. Maserati sales increased 15% to 1,103 vehicles.
Flood-damaged Texas vehicles will be disguised by unscrupulous con men and sold elsewhere as 'ordinary' cars and trucks - especially in states with loose title & disclosure requirements. If you're a prospective car buyer, caveat emptor.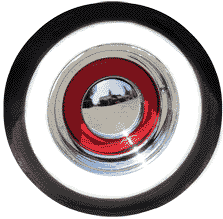 Labor Day Weekend Cruising: At 8:15 am Saturday, temperature was still in the 50s (although by afternoon it had reached the mid-90s), the sky was cloudless blue and the shadows were long, indicating that the days are indeed getting shorter.
I fired up my '39 Plymouth business coupe and took a drive along my usual back road loop. I had a very pleasant excursion. There were other cars on the road but none slowed me down or interfered with the fun. I traveled back in time, playing Crusin' 1957 through the speakers.
On Monday, I took another drive. The temperature was 61 degrees at 9:00 am and skies were a bit hazy. Traffic was light. In fact, on one back road, I didn't see a single vehicle, until I approached a sharp corner and coming the other way was a cherry-red '64 Cadillac convertible going the other way. Time warp. The other driver probably thought the same, seeing my '39 coming his way.
It was a good thing I took my Monday drive early. As the day progressed, the haze got thicker and thicker until we were living in a sunless twilight which lasted all day Tuesday as well. The cause - a fast-moving, out-of-control Eagle Creek fire on the Oregon side of the Columbia Gorge jumped the Columbia River and extended into Washington bringing thick smoke and ash to our neighborhood. Interstate 84 between Troutdale and Hood River, Oregon was closed.
"Fire burning right along a major interstate, closing 40 miles of road, threatening homes - this is a big deal," said Dave Thompson of the Oregon Department of Transportation. "This happened fairly suddenly. It blew up." Some moron shooting off fireworks in the forest reportedly started this 32,000+ acre inferno, which as of Tuesday evening had 0% containment.
The Washington fire is burning on the south side of Archer Mountain, near Washougal - about 20 air miles from here. Since we live in a heavily wooded area, we are paying attention to news updates. It's still hot around here - temperatures reached the mid-90s on Monday and Tuesday. When vehicles drive down our street, they kick up clouds of ash.
Over the long weekend, we had a traditional Labor Day cookout with my signature Don't-Bother-Me Cheeseburgers accompanied by my wife's Famous Potato Salad. Yum.
Buh-Bye: Applebee's plans to shutter 105 to 135 of its restaurants because it "remains out-of-favor with casual-dining consumers."
Founded in Atlanta in 1980, Applebee's has more than 2,000 restaurants in 50 states, Puerto Rico and 15 countries.
Sometimes I think The Black Hole Of Dining's mass center is in Vancouver, Washington. So many chain restaurants have their very worst examples sited there. The Applebee's in east Vancouver is so bad (triple ptui!), that I've never dared to eat at one when traveling. The food served doesn't remotely resemble what's pictured in television commercials.
Book Review: 'Shattered: Inside Hillary Clinton's Doomed Campaign' by Jonathan Allen and Amie Parnes
These two pro-Hillary authors were given inside access to her 2016 campaign, expecting to write a book about her win and subsequent coronation. Instead, they wrote 'Shattered'.
The Clinton campaign hired competent professionals but tied them up in knots with palace intrigue, mistreatment as well as confusing and often conflicting assignments. Frequently, staff were at war with one another. The authors refer to both "the Clinton bubble" and "the campaign bubble," each an insular world out of touch with street-level issues. This was in sharp contrast to Barack Obama's campaigns, which ran so smoothly that he was given the nickname No-Drama Obama.
The dysfunctional Hillary campaign was shocked by ... (more >>>)
Best Comment Of The Week ... so far is from humorist Argus Hamilton: "Mike Pence praised the spontaneous outbreak of Texas heroes rescuing each other during the floods. Now that it's receding, one thing is clear. Forget Confederate generals just for a moment, Texas needs to erect a statue honoring the random average dude with a bass boat."
And: "Los Angeles was under a flash-flood warning as massive thunderheads rolled in off the desert and collided with triple-digit heat. It's exasperating. Can't Houston enjoy one week of uninterrupted media coverage without L.A. jumping in front of the camera like a jealous Kardashian?"
Quote Of The Day is from William F. Buckley Jr.: "Liberals claim to want to give a hearing to other views, but then are shocked and offended to discover that there are other views."