Don Garlits Museum of Drag Racing
Ocala, Florida - January 2000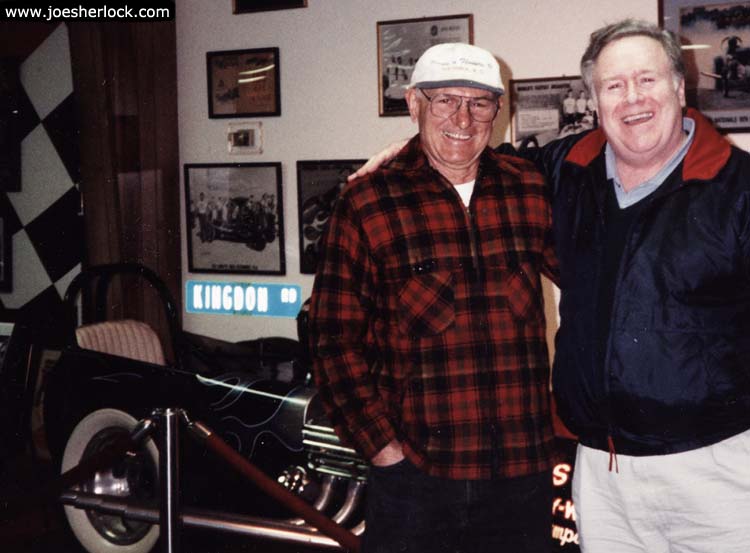 Joe with 'Big Daddy' Don Garlits himself! Opened in 1984, the Don Garlits Museum of Drag Racing chronicles the history of the sport of drag racing. Some 90 racing cars can be seen in the Drag Race building, while 50 additional vehicles are in the Antique Car building. Many of the Garlits 'Swamp Rat' cars are on display as well.
---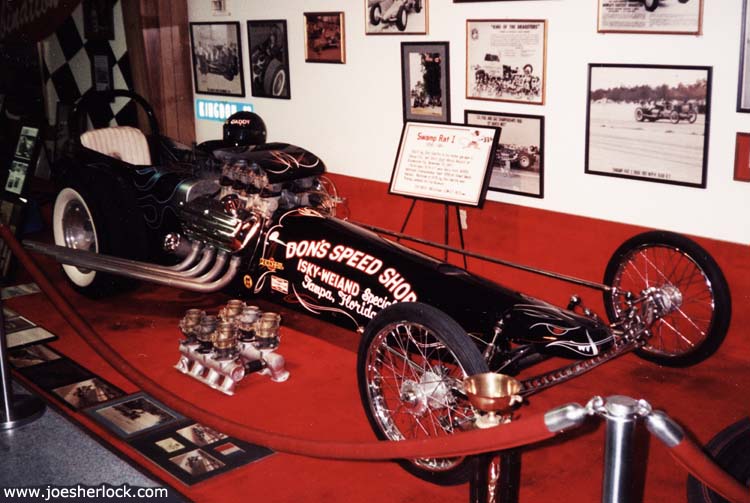 The Hemi-powered Swamp Rat I dragster ran from 1956-61, recording a record quarter mile time of 8.79 seconds with a trap speed of over 176 mph.
---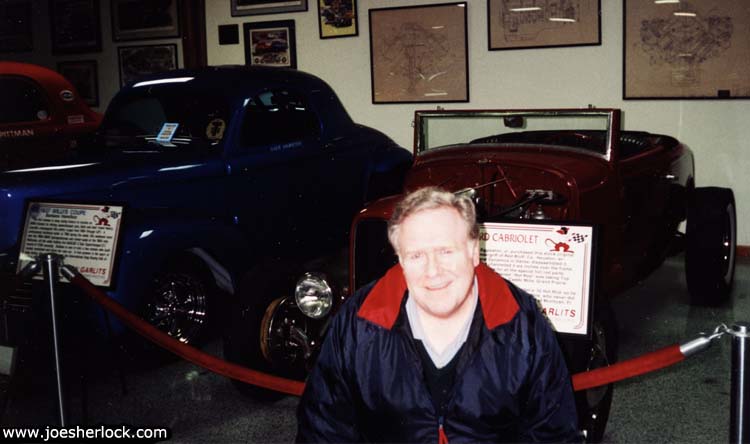 Joe with a cherry red '32 Ford roadster and Barbara Hamilton's 1937 Willys coupe. Barbara was the first woman to receive an NHRA license for driving supercharged cars.
---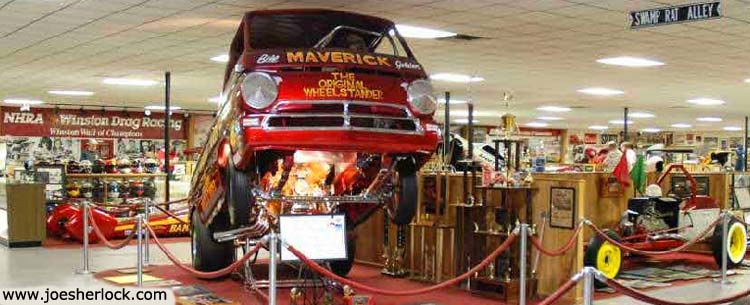 This 1965 Dodge A100 Pickup Truck 'Little Red Wagon' Wheelstander was famously campaigned by Bill 'Maverick' Golden, running the quarter-mile with the wheels up in the mid 11-second range and becoming drag racing's first full-time exhibition act, thrilling crowds for nearly 40 years.
---