LeMay: America's Car Museum - 1906-1934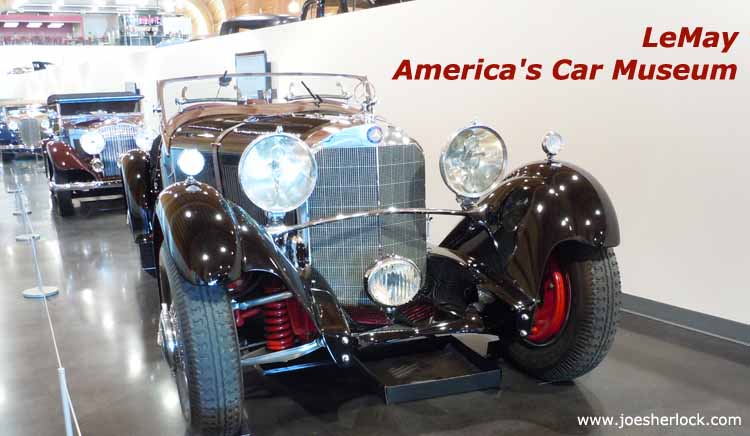 ---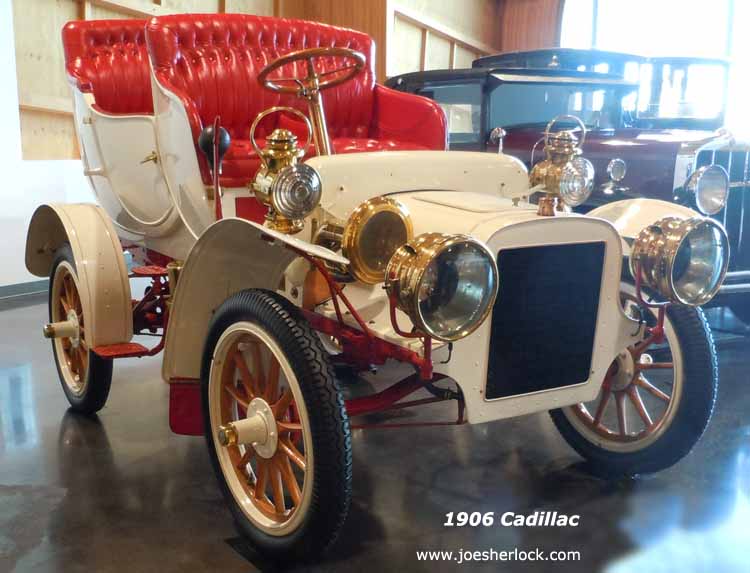 This single-cylinder, 10 horsepower, five-passenger touring model was a big seller for its time. Cadillac reported that it had sold nearly 14,000 one-cylinder models worldwide by 1906.
---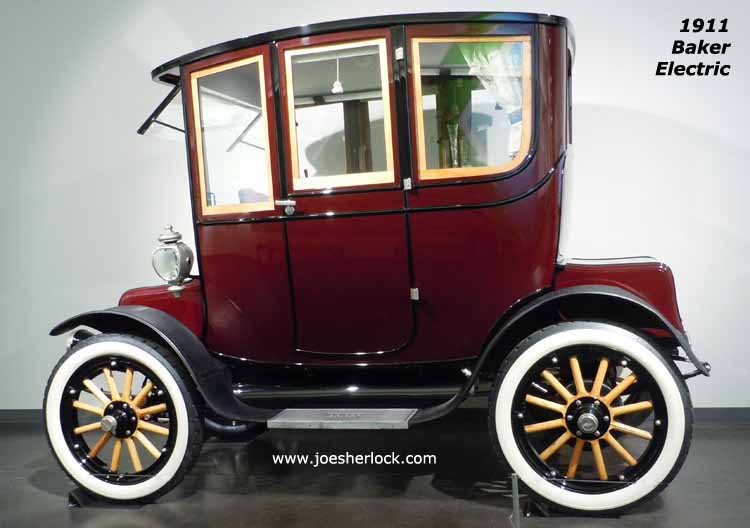 Power comes from 12 six-volt batteries; six in front, six in the rear.
---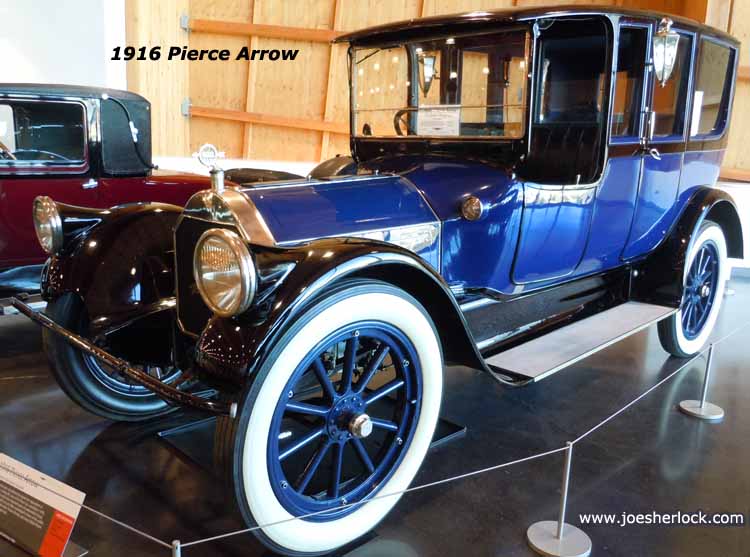 This 38-C Series 4 Brougham Limousine has a six-cylinder, 415 cubic-inch engine which made 38 horsepower. Pierce Arrows were on par with Rolls Royce during the period. This one features nickel trim.
---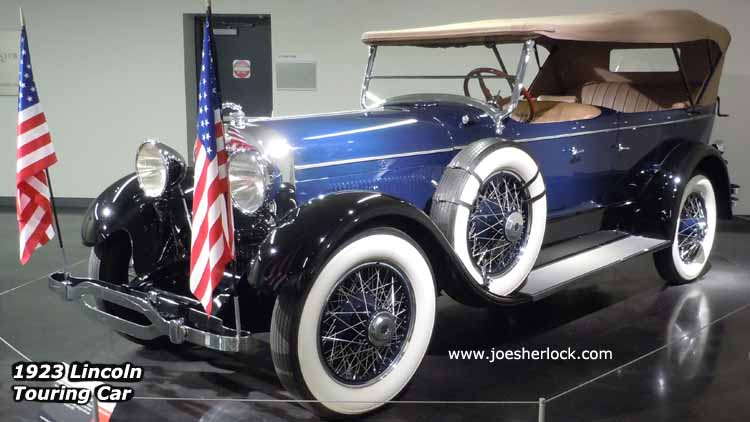 This Model L has been owned by one family since new and has never been licensed. It was the first car to cross the Tacoma Narrows Bridge in 1940 and on the new bridge in 2007.
---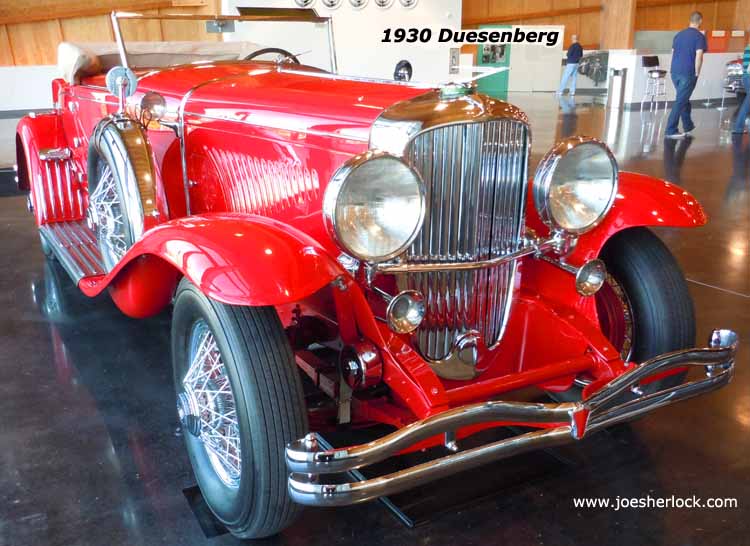 This Model J convertible was bodied by Murphy and is powered by Duesey's massive 420 cubic-inch straight-eight engine which produced 265 horsepower.
---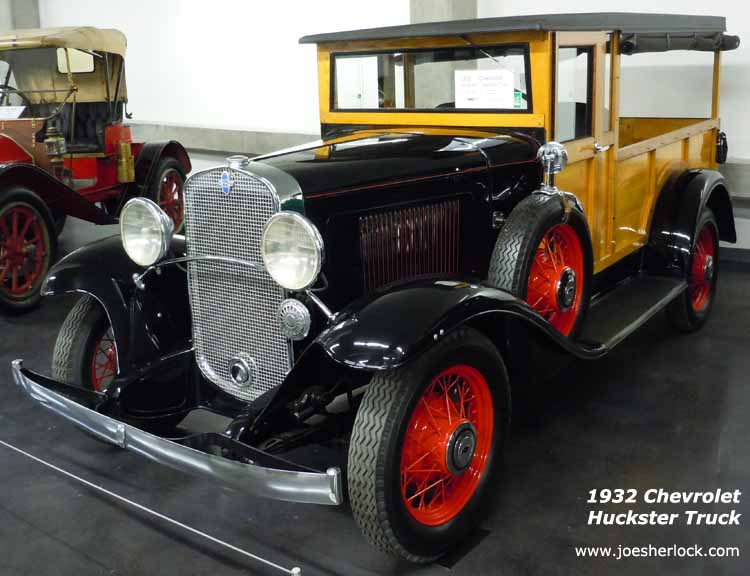 This 50 horsepower example was of the type used by hucksters (sometimes called truck farmers) driving slowly through neighborhoods selling fresh farm goods. The vehicles had open display areas behind the driver's seat commonly used for peddling vegetables and fruit but also used for other kinds of deliveries that require easy access. Many had roll-up or swing out canvas awnings on the side and back openings.
---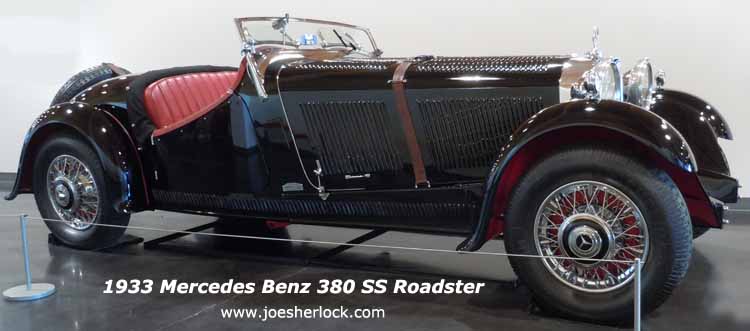 Bodied by Erdmann & Ross of Berlin, this sportster was powered by a supercharged 3.8 liter straight-eight engine. It was commissioned by Prince Schaumburg-Lippe.
---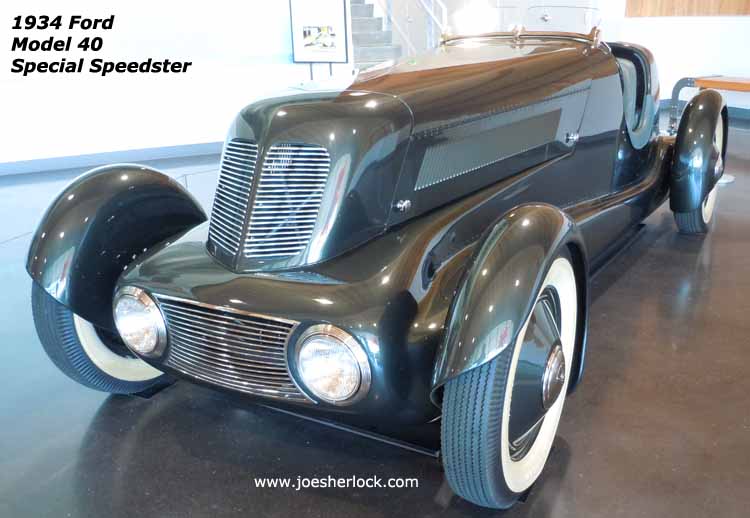 This one-off European-style sports roadster was designed by E.T. Gregorie for Edsel Ford, using a modified 1934 Ford frame.
---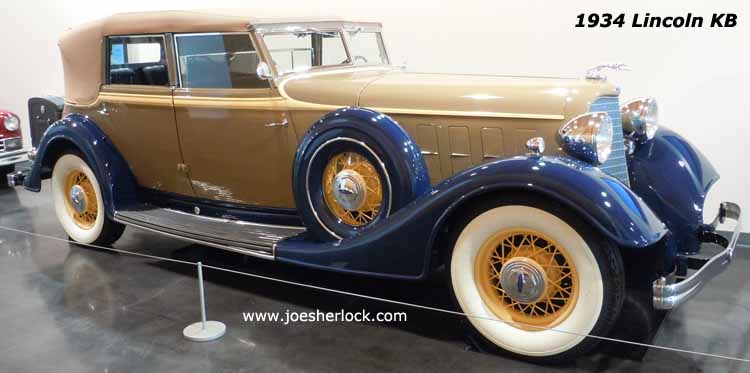 This V-12, Dietrich-bodied convertible sedan weighed 5,330 pounds and was priced at $6,400 when new.