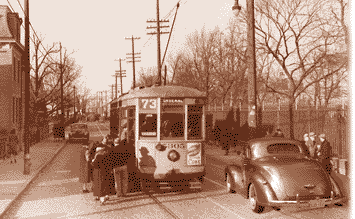 In 1955, the first McDonalds drive-in opened. Ann Landers' advice column made its debut as did Alfred E. Newman in Mad magazine. The Church Of Scientology was founded.

Nikoli Bulganin became Soviet Premier. Winston Churchill resigned as British Prime Minister. Ousted Argentine dictator, Juan Peron, fled to Paraguay.

Hurricane Diane battered the Eastern Seaboard. Banks increased the prime rate to 3.5% - a 25 year high.

Merchandisers sold over $100 million worth of Davy Crockett merchandise. O'Hare Airport opened. Tony the Tiger became the pitchman for Kellogg's Frosted Flakes breakfast cereal.

Automakers produced 7,920,186 cars in 1955 - a new record. Kaiser-Willys ceased U.S. auto production after losing $100 million.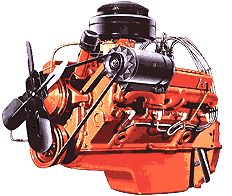 In other 1955 auto news, General Motors produced its 50 millionth car - a gold Chevrolet Bel Air hardtop coupe. Chevrolet got its first small-block V-8. It eventually replaced the old flathead Ford V-8 as the hot rodder's engine of choice.
Chevrolet and Pontiac sported all-new bodies. Including trendsetting and legendary stylized hardtop station wagons - the Chevrolet Nomad and the Pontiac Safari. GM introduced four-door pillarless hardtops in 1955. By the following year, most U.S. automakers followed suit.
Chrysler Corporation set a new styling trend with its 'Forward Look', something vastly different from the upright, uninspiring looks of its '54 models. The first production Chrysler 300 was introduced - so named because it had a 300 horsepower Hemi engine under it's hood. The 300 was, arguably, the first muscle car.
Wraparound windshields became almost universal in American cars. Straight-eight engines disappeared - replaced by new V-8 engines, even at stodgy Packard.
New, non-auto products included Play-Doh and Special K cereal. New words included demolition derby, fish sticks, junk mail, cleavage and rock-and-roll.
Several new TV shows debuted, including 'The Millionaire' and 'The $64,000 Question'. Captain Kangaroo made his TV debut.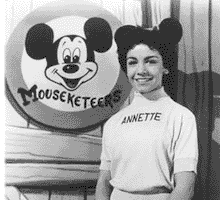 Disneyland opened in July; the 'Mickey Mouse Club appeared on TV in October; Disney sold 26,000 pairs of mouse ears weekly.
Top songs included 'Rock Around The Clock' by Bill Haley and this Comets, Bill Hayes' 'The Ballad Of Davy Crockett', 'Cherry Pink And Apple Blossom White' by Perez Prado, Mitch Miller's 'The Yellow Rose of Texas', 'Autumn Leaves' by Roger Williams, 'Only You' by The Platters and 'Sincerely' by the McGuire Sisters.
Deaths included Oscar Meyer, Albert Einstein, Dale Carnegie, James Dean and Bill Vukovich who died in a four-car pile up at the Indianapolis 500. The winner of the 1953 and 1954 Indy races was the first driver killed in a '55 championship auto race.
The Dodgers won the World Series, beating the Yankees, 4-3.