Black Bess Redux
Every time I read something about the oft-promised, over-hyped Chevrolet Volt plug-in hybrid, I am reminded of Packard's Black Bess.
In the desperate days of the mid-1950s, Packard did a bit of promising and hyping too. The disastrous match up with Studebaker had left the company woefully short of funds.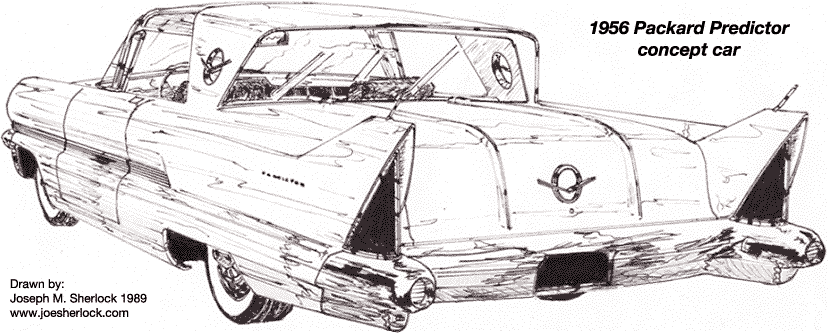 The proposed 1957 Packard redesign was to fix all that. It was inspired by the styling of the 1956 Packard Predictor show car, designed by Dick Teague. The low-slung Predictor coupe featured large fins, a wrap-around-and-over windshield, sliding tambour roof-panels for easy of entry and a retractable rear-window. The Predictor was built by Ghia in Italy but, soon after arriving on U.S. shores, required extensive repairs due to an electrical short and fire. These repairs were carried out by Creative Industries in Michigan.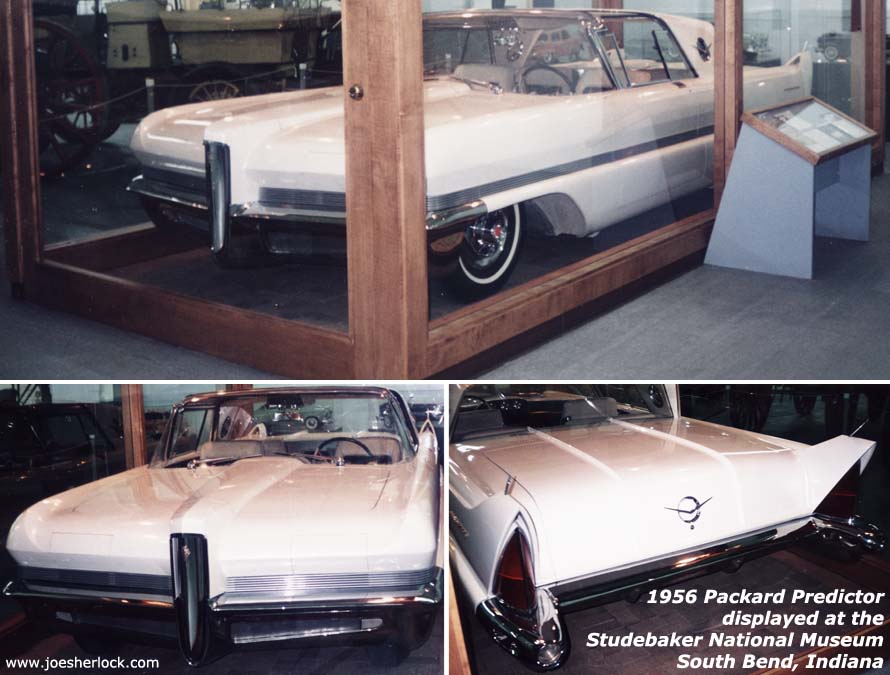 The planned '57 models were dramatic looking, featuring contemporary lines, fins and a vertical nosepiece evoking the front grilles of classic, late-1930s Packards. A couple of full-size non-operational mockups were built, as well as some scale models. A crude but operational prototype sedan, nicknamed Black Bess because of its black paint job, was built.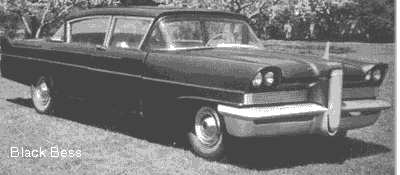 The mockups, models and prototype were used by Packard management to pitch for funds to complete the project. Various banks, insurance companies and automakers (Ford, Chrysler and General Motors) were approached without success. In desperation, Packard turned to Curtis Wright Corp. CW eventually invested in Studebaker-Packard ... sort of. (The precise details are convoluted and ugly; they are detailed in Nathaniel Dawes' excellent book, 'The Packard 1942-62'.)
Curtis Wright managed to control the decision-making process at S-P and quickly shut down the Packard operation in Detroit, offering instead a rebadged Studebaker with some hastily-added Packard-like styling cues and emblems. The car was assembled on the Studebaker production line in South Bend and was introduced in January 1957. It was available in sedan and wagon form.
The sedan was priced at $3,212 - a figure more-or-less halfway between the 1956 Clipper and Packard Executive models. But, the car looked like a Studebaker and the similar-looking but stripped-down Studebaker Scotsman could be had for a mere $1,826, almost 44% less. This shrunken Packard cost 27% more than a loaded, top-of-the-line Studebaker President Classic.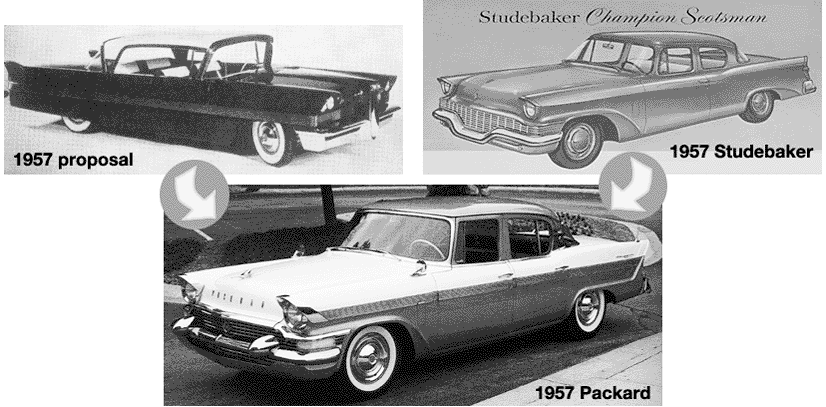 Packard loyalists were appalled, referring to the '57 model as a 'Packardbaker'. The public was unimpressed, too.
Only 4,800 Packards were sold in 1957, compared with 1956 Packard and Clipper sales of almost 29,000 vehicles. (In 1957, almost 75,000 Studies were produced.) Packard production finally ceased in July, 1958. Black Bess had been sent to the crusher the year before.
Just as the Predictor-inspired 1957 Packard 400 proposal became the anemic Packardbaker, the stylish mid-$20,000 Volt "Prius-killer" promised by GM (debuting at the Detroit auto show in January, 2007) has devolved into a banal Chevrolet Cruze clone, based on the economy Cruze chassis with a few Voltish styling touches but with a $40,000-plus proposed price tag. This sounds a lot like the price ratio between the '57 Packard and its cheaper brother, the Studie Scotsman.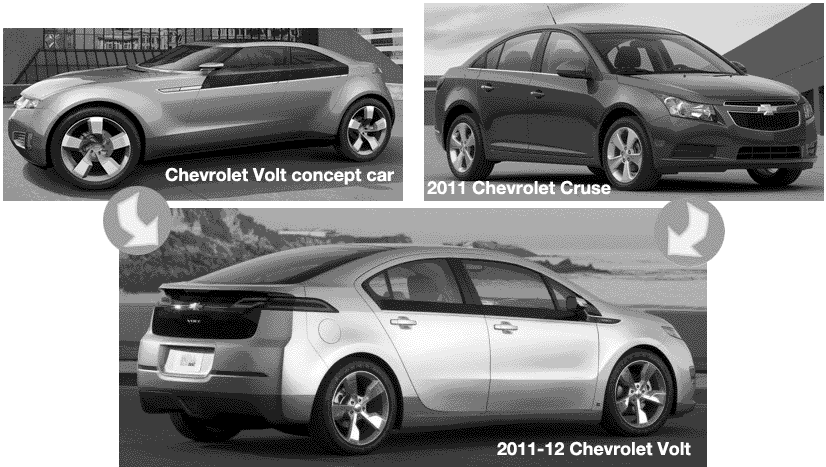 More Volt photos can be seen here.
GM "promised" that the Volt would be available for sale in November 2010. But in limited quantities. To a small number of customers (public utilities go first, followed by Ed Begley, I suppose) and in select geographic areas (California only at first). The car was not widely available until well into 2012.
As I gaze upon the nonfunctional painted black area below the side windows on the production version of the Volt, I can't help but wonder if it is an inside-joke perpetrated by an old-timer inside GM design - a secret homage to ol' Black Bess. (posted 12/9/09)
---
Other Pages Of Interest
copyright 2009-19 - Joseph M. Sherlock - All applicable rights reserved
---
Disclaimer
The facts presented in this blog are based on my best guesses and my substantially faulty geezer memory. The opinions expressed herein are strictly those of the author and are protected by the U.S. Constitution. Probably.
Spelling, punctuation and syntax errors are cheerfully repaired when I find them; grudgingly fixed when you do.
If I have slandered any brands of automobiles, either expressly or inadvertently, they're most likely crap cars and deserve it. Automobile manufacturers should be aware that they always have the option of giving me free cars to try and change my mind.
If I have slandered any people or corporations in this blog, either expressly or inadvertently, they should buy me strong drinks (and an expensive meal) and try to prove to me that they're not the jerks I've portrayed them to be. If you're buying, I'm willing to listen.
Don't be shy - try a bribe. It might help.