Every sports car enthusiast of a certain age remembers the legendary and inimitable scribe, Henry N. Manney III. His prose, his sense of humor and his unique writing style inspire his followers long after the man himself is gone.
Manney was born in 1922. After majoring in English at Duke and a three-year Army stint, Henry began is career as an automotive journalist and photographer in 1954. At first, he covered mostly the European racing scene and lived in Switzerland, London and Paris until 1966. Henry wrote for several English publications and for Road & Track in the U.S. In 1966, he relocated from France to R&T's headquarters in Newport Beach, California.
Henry acquired a tweedy Brit demeanor and often wrote in a discursive, self-spoofing style. Only Henry would wear a suit of armor while road-testing a motorized skateboard.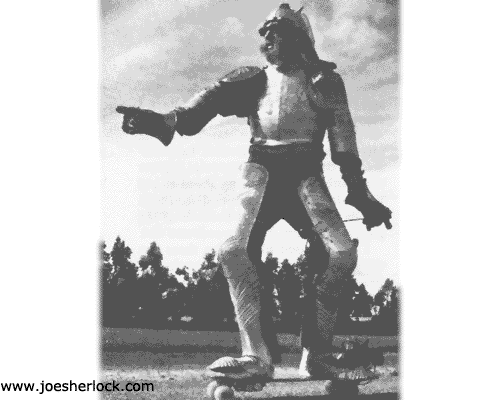 You may have picked up R&T to read about the state of European racing but Henry would make sure that you were also educated about the local food, wine, hotels and other travel experiences. Not a Fodor's guide, mind you - ol' Eugene Fodor never would have referred to an establishment's house wine as 'Chateau de Plonk'. Woven in with the requisite automotive stuff were little lessons about the idiosyncrasies of Europeans in general and the French in particular.
Henry's four-part series, 'What To Do While Motoring In Europe', remains a classic. As does his 'Incompleat Guide to the Isle du Levant', where he reported not only on vehicles but on the nudist aspects of the place as well.
When it came to the racing bits, Manney was an honest and accurate reporter, earning the respect of drivers, mechanics, and team owners. Probably because Henry was a bit of a racer himself - both cars and motorcycles.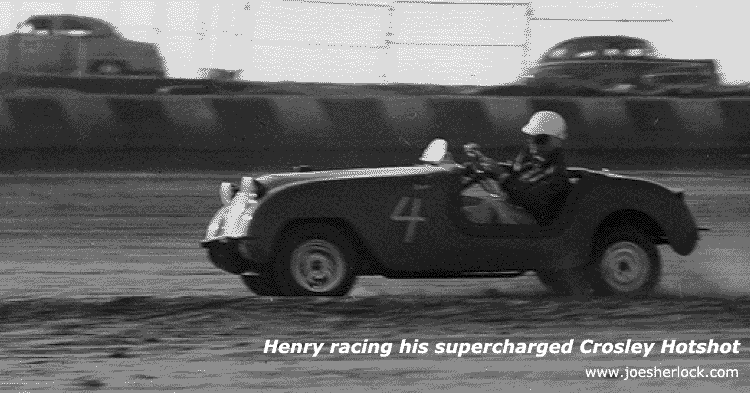 Road & Track soon gave Henry a column, Manney At Large, which let the writer express himself even more freely. In print, Henry wittily christened the Jaguar XKE as "the greatest crumpet-catcher known to man."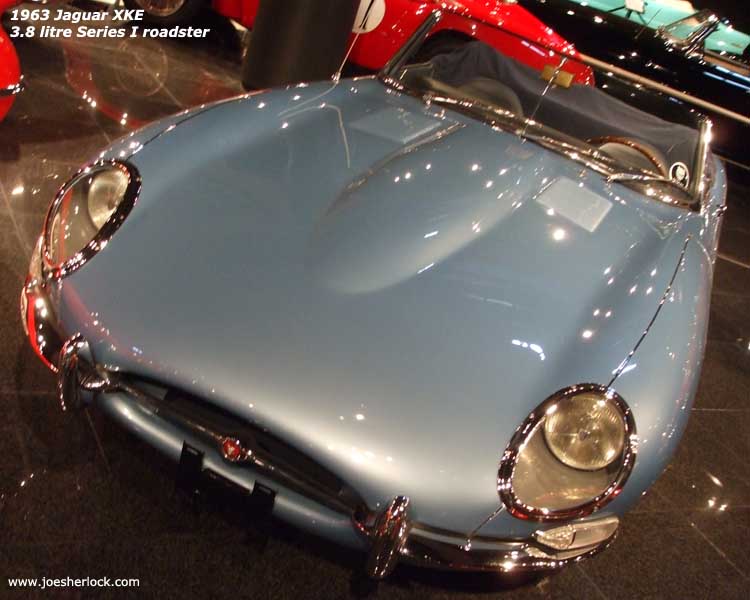 Regarding bicycle races, Manney referred to them as "a form of legalized sadism." On traveling by ship: "I took a steam packet once across the great gray heaving Atlantic and shan't do it again." As to traffic in Rome, it typifies "the proliferation of motorized plankton that infests every Italian road."
Driving a 1965 Mustang in Paris (Henry referred to the comparatively-large Mustang as a 'Moostang'): " ... repeated peeps warned me that I was about to crush a Renault 4CV underfoot." Manney signed off every column with "Yr Fthfl Svnt" - in the manner of English correspondents of yore.
Mr. Manney had a taste for fine machinery: he had owned a Ferrari GTO, a Healey Westland roadster, a sleek Moretti, a Lancia and, later, a dignified Mercedes sedan. But Henry had a variety of interests beyond automobiles and motorcycles, including classical music - especially Bach and Mozart. His wife, Anne, was a former ballet dancer, so trips to the ballet were not infrequent.
Sadly, this talented man was felled by a severe stroke in the early 1980s. Henry remained in a coma and died in March of 1988. Requiescat In Pace. (posted 7/9/12)
---
Other Pages Of Interest
copyright 2012-21 - Joseph M. Sherlock - All applicable rights reserved
---
Disclaimer
The facts presented on this website are based on my best guesses and my substantially faulty geezer memory. The opinions expressed herein are strictly those of the author and are protected by the U.S. Constitution. Probably.
Spelling, punctuation and syntax errors are cheerfully repaired when I find them; grudgingly fixed when you do.
If I have slandered any brands of automobiles, either expressly or inadvertently, they're most likely crap cars and deserve it. Automobile manufacturers should be aware that they always have the option of trying to change my mind by providing me with vehicles to test drive.
If I have slandered any people or corporations, either expressly or inadvertently, they should buy me strong drinks (and an expensive meal) and try to prove to me that they're not the jerks I've portrayed them to be. If you're buying, I'm willing to listen.
Don't be shy - try a bribe. It might help.
---