AutoBiography - Cars In My Life: Company Iron
In an earlier chapter, I wrote about two sports cars I owned. Each made my heart pump rapidly and my blood run faster. If you're looking for additional exciting vehicle stories, you won't find them in this chapter, which covers company-owned iron - purpose-driven vehicles which were appropriate choices at the time for their intended tasks:
• 1976 Volkswagen Scirocco: I've written a great deal about this car previously. In July, 1978, I sold it to my newly-purchased plastics company, in order to take advantage of tax breaks.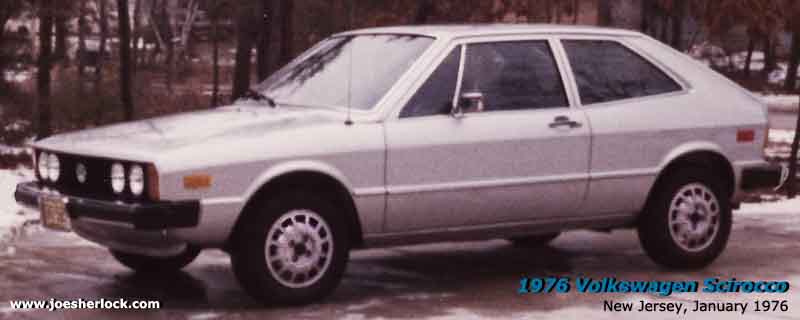 In August 1980, the Scirocco was traded-in for an Oldsmobile Omega sedan. (permalink, 1976 VW Scirocco)
---
• 1977 Dodge Sportsman passenger van: Purchased in Spring 1978 as a leftover model, this utilitarian vehicle was used for the next 12 years as a hauler of supplies and merchandise. My business partner took it to Southern California for a family vacation. I drove the Dodge regularly from Corvallis to Portland and back, making customer deliveries and picking up plastic material. It traveled to Seattle and back several times on business and we hauled an entire trade booth to the 1982 Visual Merchandising Show in San Francisco.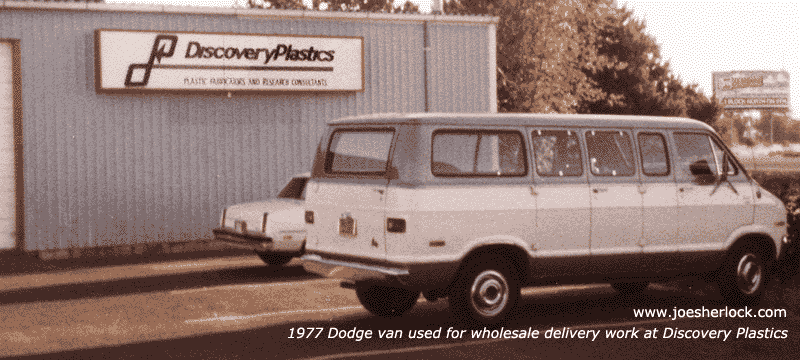 The big 360 cubic-inch V8 engine was always up to the task but sometimes, in my enthusiasm to haul as much stuff as possible, the springs were practically down to the rubber snubbers. The old Dodge soldiered on without complaint, never needing serious powertrain work - just tuneups and oil changes. I heard that, when the new owners of Discovery Plastics decided to replace it, one of the employees stepped up and bought it, even though the odometer had passed the 100,000 mile mark.
Who knows? It may still be on the road today. (permalink, 1977 Dodge Van)
---
• 1955 Hyster forklift: During my college years, I had operated forklifts now and then but never owned one. In 1979, my company, Discovery Plastics, Inc., purchased a used Hyster forklift for loading/unloading large, heavy pallets of plastic sheet as well as finished products. The Hyster was equipped with eight-foot forks and had a 6,000 pound lift capacity.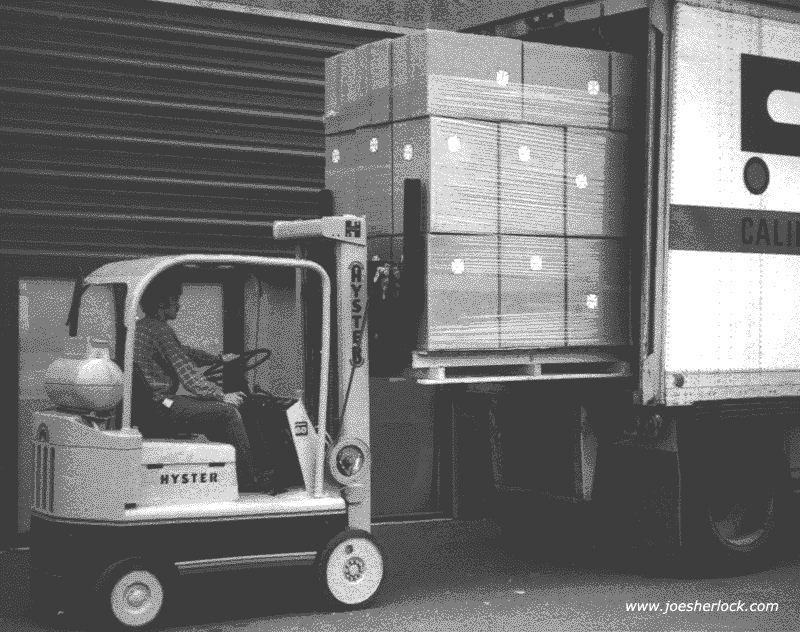 In 1983, when I discovered that the company Oldsmobile Omega was developing rust, I lifted the Olds off the ground with the Hyster, so that I could comfortably repair and repaint the rocker panels while sitting in a comfy chair.
The Hyster was powered by a propane-fueled Continental flathead engine and was equipped with a three-speed manual transmission. The solid tired forklift rode poorly; I once had to drive it three miles across town. My butt was sore for a week.
The old yellow beast sprung leaks and broke down from time to time but the Hyster was our sole forklift until we purchased a new Toyota forklift in 1988. We kept the Hyster and used it for backup. The last time I visited the company in 1998, the old yellow Hyster was still there - parked in a corner, waiting to be fired-up. It's probably still in use somewhere; old forklifts never die. (permalink, 1955 Hyster forklift)
---
• 1980 Oldsmobile Omega: I replaced the VW Scirocco with a new 1980 Oldsmobile Omega Brougham four-door sedan. This dull little sedan wasn't my normal choice for a car but several things made me buy it. In 1980, we all thought that gas was going to $2.50 per gallon and the little Olds had an economical 85 horsepower 4 cylinder engine. I needed a four-door sedan for my business. And I did enough business travel over the Cascade mountains that I wanted a front-wheel drive car to deal with snow and ice.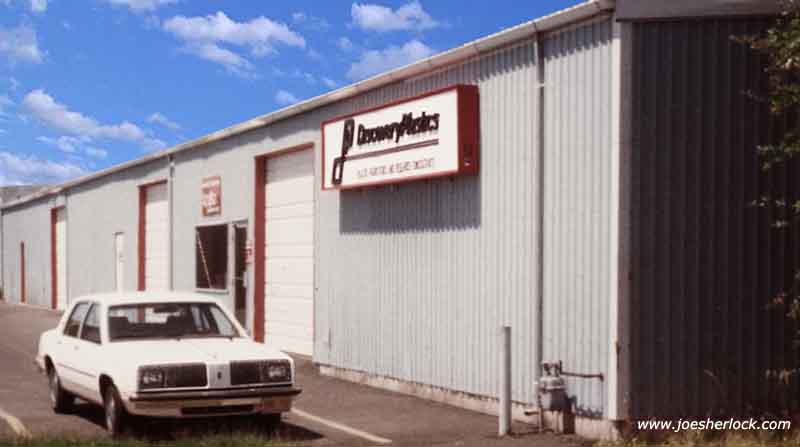 The Olds wasn't a bad-looking car, especially compared to those hideous Chrysler K cars of the same era. It had a tan velour interior with bucket front seats which were very comfortable.
I've written quite a detailed story of this trouble-prone car here. The Olds had more than its share of mechanical problems over the years. In November 1986, I purchased it from the company at wholesale value. It stayed in the family until February 1993.
By that time it had 126,000 miles on the odometer. Our daughter learned to drive on it and took it with her to college. She traded it in on a 1993 Saturn SC coupe. A short time later, the decrepit Olds was found abandoned on I-5 by the Washington State Patrol. We found out because the title transfer hadn't been done properly and the cops thought it was still our car. The orphaned Olds was soon auctioned and sold for scrap. (permalink, 1980 Oldsmobile Omega)
---
• 1984 Lincoln Mark VII: By 1984, my business was doing well, so I treated myself to a new company car - a 1984 Lincoln Continental Mark VII. It was blue with a blue leather interior. I purchased the car in April 1984; It was a FoMoCo-owned demonstrator with 2,000 miles on the odometer.

When I registered the Mark VII in Oregon, I purchased vanity plates for it. 'Clear 1' was a reference to the fact that my company manufactured store displays and fixtures from clear acrylic.
The Lincoln was a great touring car. It rode like a creampuff but handled well in the corners because it had electronically-controlled air suspension. The 302 cubic inch V-8 only put out 140 horsepower but, compared to its predecessor - a four-cylinder, automatic-transmission Oldsmobile, it seemed like a rocket.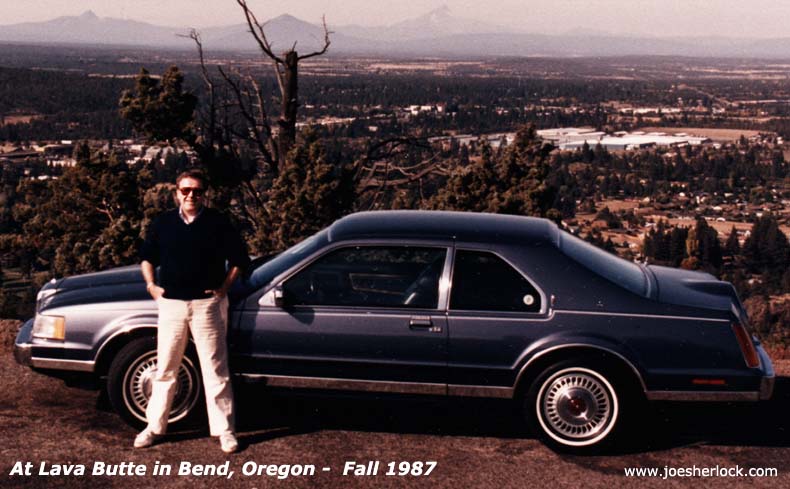 When I sold my manufacturing business in 1989, a personal monetary windfall occurred. While I am a car guy and was tempted to immediately run out and buy something new and shiny to 'reward myself', I am also something of a cheapskate. So, when I was given the opportunity to purchase our two well-cared-for 'company cars' at wholesale prices, I jumped at the chance. I had grown quite fond of my Lincoln; it was my first luxury car and had been a symbol of my business' success.
The Mark VII had a trip computer which reported "instant mileage" and went up to three digits. On a long steep downhill I-5 stretch just south of the Oregon border, I once experienced a 156 mpg reading!
While this car had a lot of problems during its life (radio, transmission, heater, paint and a lot of electronic glitches including a keyless entry system with Alzheimer's disease and a terrorist automatic climate control system which would seize control of the air conditioner and turn it on full blast in an attempt to lower the temperature of the passenger compartment to -60 degrees on January days - and it wouldn't shut off), it was still a wonderful road car. The electronic air suspension provided a glassy smooth ride yet it had a very sporty feel in corners and on Oregon's twisty mountain passes.
When I traded-in the Lincoln coupe for my new 300 ZX in early 1992, the Mark VII had 89,619 miles on it. On the day I sold it, the Lincoln still didn't rattle or squeak. (If you've ever driven an early '80s front-wheel-drive Cadillac with 50,000 or more miles on it, you'll find a whole new meaning to the terms rattle and squeak. In fact, if you look up rattle in Webster's Dictionary, you'll find a picture of an '82 Eldorado.) And the leather seats remained uncracked.
By the late 1990s, an Olympic Penninsula schoolteacher owned my old Mark VII and reported that the car had over 187,000 miles showing on the odometer and was still going strong. (permalink, 1984 Lincoln Mark VII)
---
• 1987 Honda Accord LXi: My wife drove our 1967 VW Beetle until I bought the Lincoln; then she switched to the Olds Omega. But she didn't like the way the Olds handled - she said it felt like a marshmallow. And that became the nickname for that little white GM product: The Marshmallow. It was time for my wife to get a new company car of her own.
After considering several models (including Ford Taurus, Nissan Maxima and Toyota Camry), in late 1986, she took delivery of a new charcoal-grey 1987 Honda Accord LXi sedan. This was a pleasant, well-designed and reliable car, which was much peppier than the Oldsmobile and handled much better, too.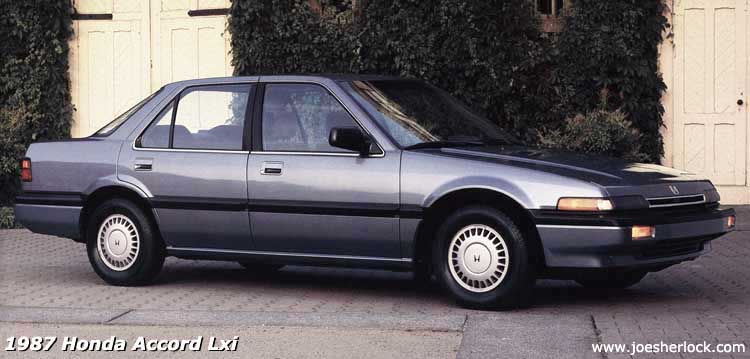 The four-cylinder Oldsmobile Omega had a bigger engine than the Honda but only made 85 horsepower versus 120 for the Accord. Since the Honda was fuel-injected, it ran a lot better than the carb-equipped Olds. And the Accord got better mileage, too - an almost 30 miles to the gallon average over a nine-year period. My car friends were surprised at the Accord's peppiness and handling. And build quality.
When we sold our plastics business in 1989, we purchased the Accord from the company. My wife continued to drive it and put over 90,000 miles on the car before we replaced it in Fall 1995 with a 1996 Lincoln Continental.
During eight years of ownership, we had no major problems. The square-sealed beam headlamps burned out every couple of years or so and we once had to replace a thermostatic fan. We stopped having the Accord serviced at Dick Hanna Honda in Vancouver because the 'service' was so bad and got maintenence and repair work done at an independent shop.
We sold the Honda sedan to our insurance agent who kept the Accord for several years, replacing the transmission at 130,000 miles and trading it in at just over 160,000 miles for a new vehicle. (permalink, 1987 Honda Accord) (posted 3/28/13)
---
Next AutoBiography Chapter: 'Collecting Madness' is posted here.
---
A chronological list of AutoBiography chapters can be found here.
---
Other Pages Of Interest
copyright 2013-21 - Joseph M. Sherlock - All applicable rights reserved
---
Disclaimer
The facts presented on this website are based on my best guesses and my substantially faulty geezer memory. The opinions expressed herein are strictly those of the author and are protected by the U.S. Constitution. Probably.
Spelling, punctuation and syntax errors are cheerfully repaired when I find them; grudgingly fixed when you do.
If I have slandered any brands of automobiles, either expressly or inadvertently, they're most likely crap cars and deserve it. Automobile manufacturers should be aware that they always have the option of trying to change my mind by providing me with vehicles to test drive.
If I have slandered any people or corporations, either expressly or inadvertently, they should buy me strong drinks (and an expensive meal) and try to prove to me that they're not the jerks I've portrayed them to be. If you're buying, I'm willing to listen.
Don't be shy - try a bribe. It might help.
---