---
A Condensed History of the American Luxury Automobile Market
1. Introduction
Everything changes. And evolves. The luxury auto segment is no exception.
It is fair to say, that at the dawn of the automobile age, all cars were a luxury item. Relative to personal income, autos were an expensive indulgence. In those days, trolley cars were the chief mode of public transit in most major cities. By 1895, nearly 11,000 miles of track had been built in the United States. By 1912, there were almost 40,000 miles of trackage for overhead-wire electric trolley operation in the U.S.
When Henry Ford began his assembly line in late 1913, he simplified the labor needed down to discrete tasks that could be performed by relatively unskilled labor. Ford reduced the time required to assemble a car from 12.5 to 6 man-hours; within a year, it was down to 93 man-minutes. This made it possible for Henry to cut the price of his Model Ts in half and boost production so that, in 1914, Ford made more cars than all other automakers combined.

Ford dropped the price of the Model T from $850 to $550 in 1913, and $440 in 1915. In 1915, over 500,000 Model Ts were sold. Autos ceased being a luxury item.
2. The Early Years - Pre-Depression
Despite the success of the Ford Model T and other low-priced automobiles, there remained a market for luxury cars. In the early years, there were numerous premium marques, many offered with custom coachbuilt bodies, competing for the dollars of U.S. luxury buyers.
Packard quickly became the most well-known of the premium brands. The first Packard automobile was produced in 1899. From the very beginning, Packard featured innovations, including the modern steering wheel. The marque developed a following among wealthy purchasers both in the United States and abroad. Early in the 20th century, a Packard cost four times the price of an Oldsmobile Runabout. The iconic Packard slogan, "Ask the Man Who Owns One," was first used in a Packard ad in October 1901.
In 1916, Packard sold 10,645 vehicles. In the 1920s, Packard exported more cars than any other in its price class.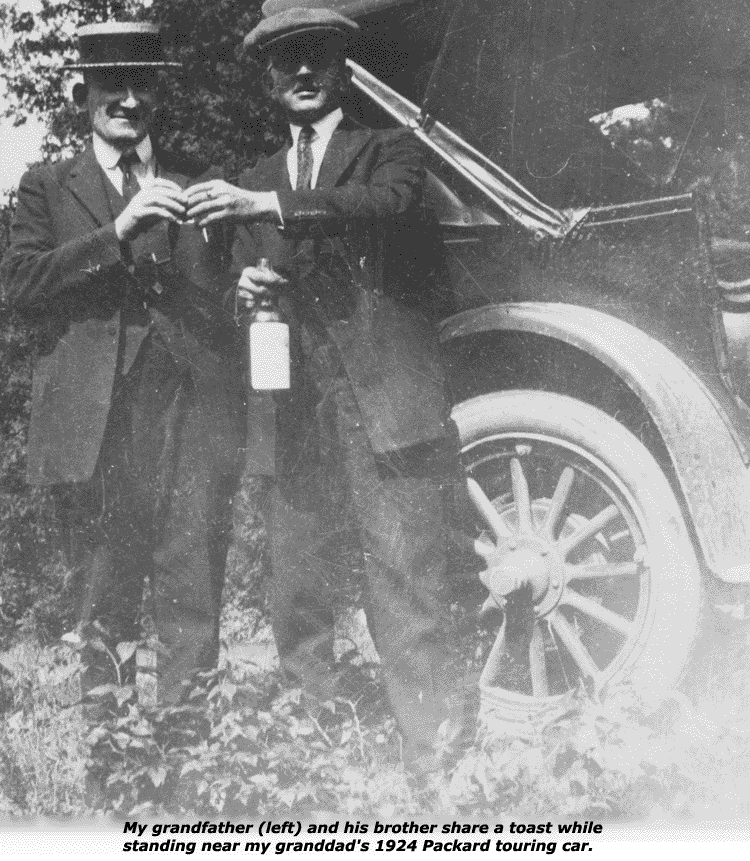 When the ticker tape rained down on Charles A. Lindbergh during the New York City parade celebrating his historic flight, he was riding in an open Packard. In 1927, Packard sold over 36,000 cars; the following year, over 50,000 were sold. By the end of the 1920s, Packard was outselling every other luxury car in the world.
Lesser-selling auto marques like Cord, Duesenberg, du Pont, Franklin, Jordan, Marmon, Mercer, Locomobile, Peerless, Pierce Arrow and Stutz were also well-known to well-heeled prospects.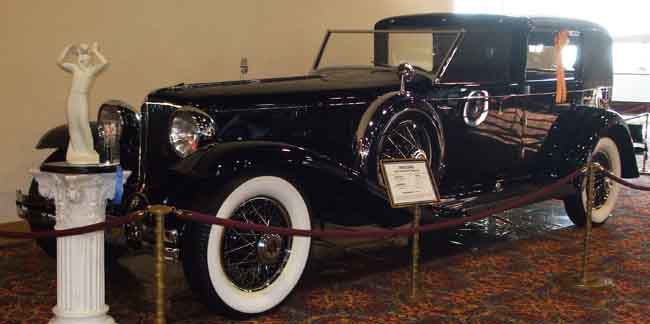 1930 Cord L29 Town Car
Most are long forgotten, victims of the Great Depression of the 1930s. In 1930 - the year after the stock market crash, Packard managed to sell 35,443 cars. Cadillac sold 17,117 vehicles, LaSalle - 14,986 and Cord - 1,700.
The survivors lived on because they became less luxurious.
The depression of the 1930s, which truly didn't end until the pre-war military build-up of 1940, changed the way wealthy Americans lived. Conspicuous consumption became muted. Household staffs were reduced - fewer gardeners, chauffeurs, maids and other servants. Cars were often piloted by owners themselves. The first three years of the Great Depression slashed the number of U.S. automakers almost in half.
Lincoln wasn't a big seller in 1930 with only 3,212 examples finding new buyers. It was handily outsold that year by Marmon (4,681 units), Pierce Arrow (9,865) and Franklin (5,744). But Lincoln was owned by Ford Motor Co. and could weather the financial storm better than small independent automakers.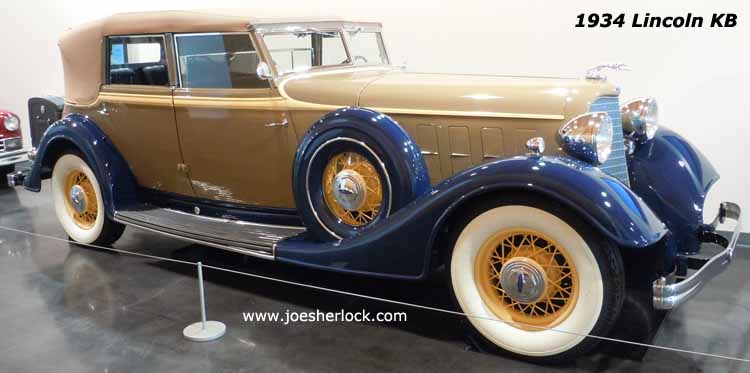 Lincoln sold only 1,411 cars in 1935 - all of them big, built-by-hand K-Series models. The firm introduced the lower-cost, non-coachbuilt Lincoln Zephyr in 1936. The sleek, mid-priced Zephyr increased Lincoln sales almost 12-fold and probably saved the company. The economy in 1938 had soured; sales of luxury and near-luxury cars were down. Only 19,111 Zephyrs were sold in the '38 model year. That doesn't sound very good but Zephyr actually sold more cars than General Motors' LaSalle.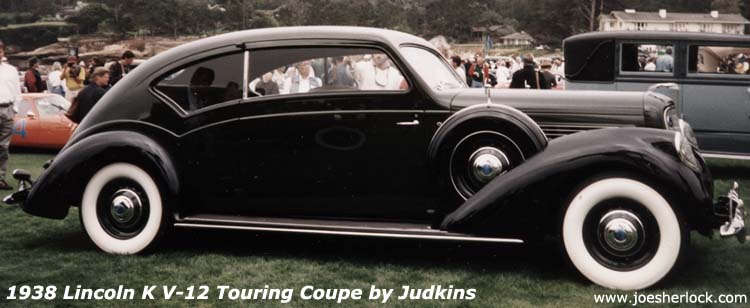 By 1939, the big K Lincolns were almost dead. Only 133 units were made and the large Lincoln was no longer offered after the '39 model year.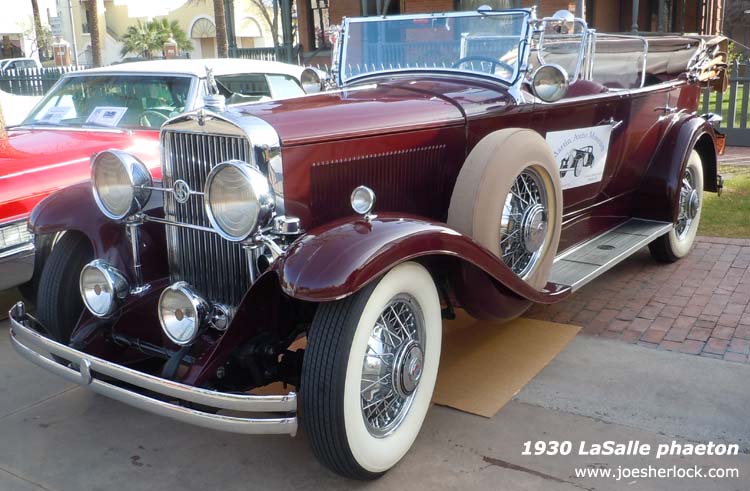 General Motors' LaSalle had made its debut in 1927 and most Cadillac dealers sold both brands. During the depression, Cadillac moved LaSalle to the forefront. During much of the '30s, LaSalle, described as having "Cadillac quality in a medium-priced car," handily outsold its more expensive sibling.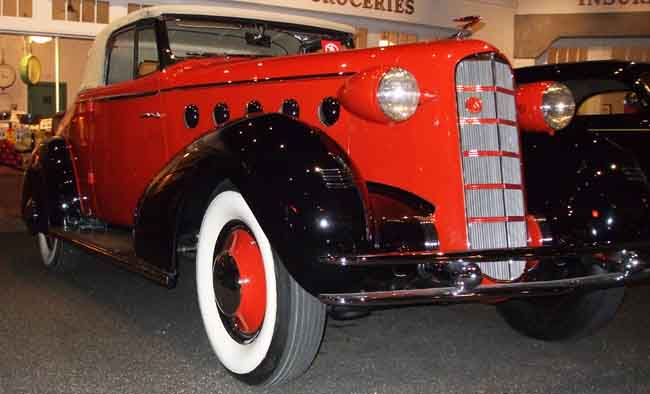 1934 LaSalle convertible coupe
In 1939, Cadillac sold only 13,000 units, while over 22,000 new LaSalles found owners.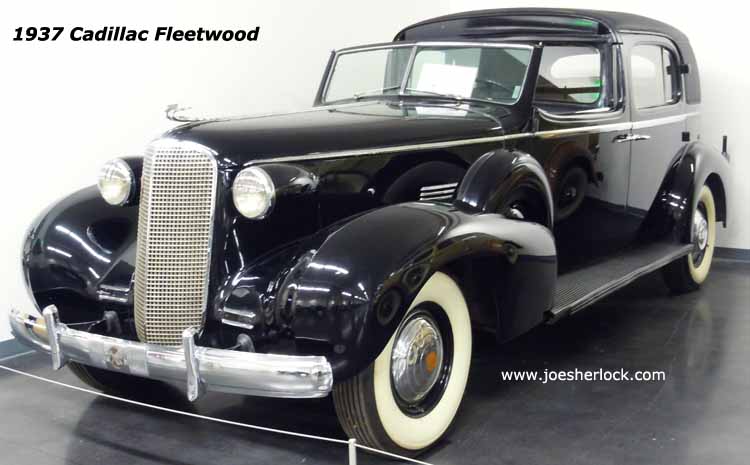 The LaSalle division was killed off after the 1940 model year, not because of poor sales, but because General Motors feared that LaSalle was pirating too many sales from its luxury brand Cadillac. When GM discontinued the LaSalle nameplate, Cadillac offered the Series 61 - an entry-level model - to replace it. The Series 61 cost $125 more than a comparable LaSalle sedan.
Packard Motor Car Co. remained an independent automaker and Packard was its only brand.

Sales of its very luxurious vehicles dropped to 8,000 in 1934. In 1935, the firm introduced the lower-cost 120 models; sales jumped to almost 32,000 units. Packard introduced the Six, a 6-cylinder version of the 120, in 1937 and saw sales soar to over 122,000 cars that year. These lower-priced Packards looked very much like their large brothers.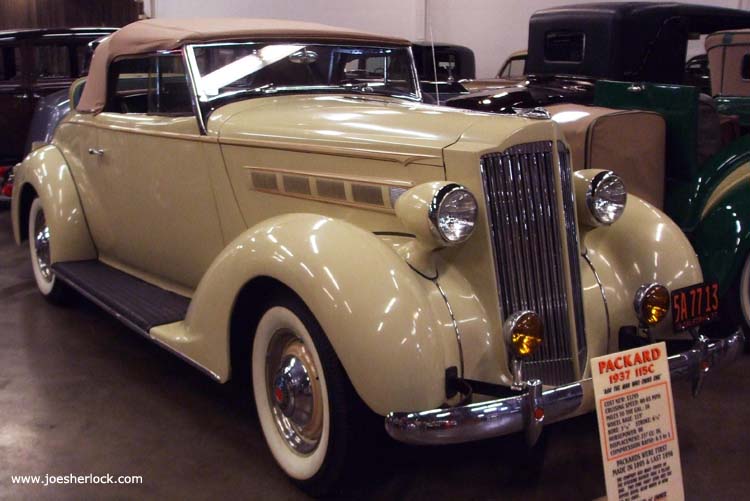 1937 Packard Six
A comparison of prewar sales from 1930 to 1941 shows that Lincoln was the poorest seller of Detroit's Luxury Three:
Year

Packard
sales (units)

Cadillac/LaSalle
sales (units)

Lincoln
sales (units)

1930

20,633

22,559

3,212

1931

9,441

15,012

3,535

1932

5,941

8,084

3,647

1933

2,407

6,665

1,515

1934

8,000

13,014

2,418

1935

31,889

12,287

1,411

1936

61,027

25,884

16,509

1937

122,593

46,152

30,974

1938

56,168

24,843

19,527

1939

22,075

35,582

21,133

1940

98,000

37,176

22,046

1941

56,155

66,130

21,994
4. Postwar American Luxury
After the war, all auto manufacturers could sell everything they could produce because pent-up consumer demand was so great. Almost everyone offered slightly warmed-over 1942 models for sale immediately after the war. Typically, conversion times from war production to passenger auto production and availability of raw materials and components dictated factories' outputs. Auto supply never really matched demand until 1950 or so.
The postwar luxury was much different than 20 years earlier. The custom coachbuilt market had pretty much dried up. Except for hearses and some limousines, luxury vehicles had become mass-produced, factory-finished items.
In 1949, Cadillac offered the new and desirable two-door pillarless hardtop, the Coupe de Ville. Cadillac also offered the first overhead-valve V8 engine in the luxury field. Lincoln only offered a flathead V8, a modified Ford truck engine, until 1952 when it introduced an overhead-valve V8 motor. Packard stuck with its pre-war L-head straight eight - an obsolete design which wasn't discontinued until 1955 when Packard finally offered a modern, overhead-valve V8 engine.
Cadillac introduced its first postwar body in its 1948 models. Lincoln had all new bodies for its '49 models introduced in April 1948. Packard didn't offer a new body style; it simply updated the prewar Clipper model in 1948, giving it a more bulbous look. These models were known as Bathtub Packards because they reminded people of upside-down bathtubs.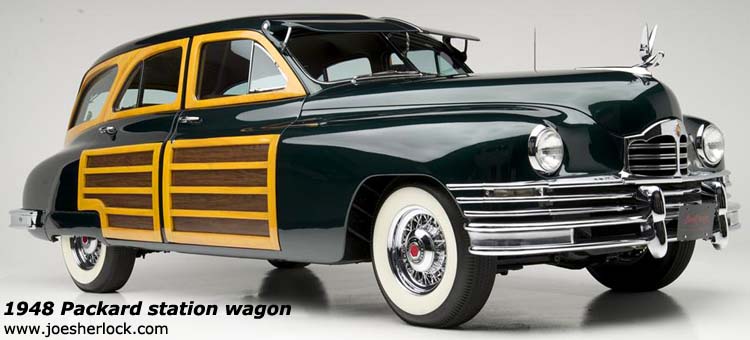 Writing in Mechanix Illustrated, road test guru Tom McCahill referred to the newly designed Packard as "a goat" and "a dowager in a Queen Mary hat." Still, demand for any car was high in those days and Packard sold 92,000 vehicles for 1948 and 116,000 of its 1949 models. And the Fashion Academy of New York named the Bathtub Packard its Fashion Car of the Year. In 1951, Packard finally rebodied its line of cars - a pleasantly modern but undistinguished design.
One would expect that the lack of a modern powerplant combined with styling misfires would have sunk Packard. These shortcomings didn't seem to bother Packard's loyal cadre of aging customers in the early 1950s. What killed Packard was mismanagement and it caused a dramatic sales slide beginning in 1954.
Packard president James J. Nance, a former appliance man - described as having "a wildly-exaggerated notion of his skills as an automotive leader," made several critical mistakes. He decided to produce more components in-house. This led to production problems, which reduced the supply of finished vehicles to dealers. He rejected a merger with Nash, then a relatively healthy auto company, in favor of a merger with Studebaker, a disaster of a car firm. Studebaker was losing money, although Packard's management failed to discover, during its due diligence, that the financial disclosures presented by Studebaker were essentially fraudulent.
The 1954 acquisition of Studebaker and resultant cash problems forced Packard to delay the introduction of its all-new models for a year, leaving 1954 as a year of stale Packard offerings - compared with Cadillac, which sported an all-new body for 1954 and an even more-powerful V8 than before - 230 horsepower. That year, Packard's longer-wheelbase Cavalier model had a 185 horsepower motor. Entry-level Clipper models were powered by engines with as little as 150 hp.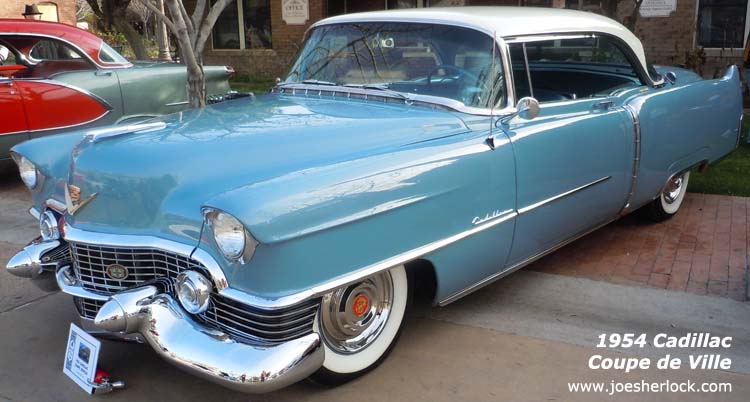 After the last 1954 Packard rolled off the line, the company relocated to a new assembly plant, which caused production difficulties and raised quality issues. The big changes in design of the '55 Packard exacerbated problems. Dealers were becoming fed up with Packard and begun deserting the firm, especially when the all-new 1955 models were fraught with quality, reliability and supply problems. In early 1955, there were 4,000 Studebaker-Packard dealers; by early 1956 there were only 3,000 remaining.
In July 1956, desperate for cash, Studebaker-Packard was effectively taken over by aircraft manufacturer Curtis-Wright. Nance left Studebaker Packard in 1956 when the company was on the verge of insolvency and, ironically, was soon named vice-president of Ford's new division in charge of producing Edsels.
The planned 1957 Packard models were scrapped, replaced by a smaller Studebaker-based Clipper model.
When former Packard dealers were shown previews of the '57 Packardbakers (as detractors called them), many ripped up their franchise contracts in disgust. Customers weren't impressed, either. In two model years, fewer than 6,800 Packardbakers found buyers. The last Packard rolled off the line on July 13, 1958. Of the 1,600,000 Packards produced, 48% were made in the post-war years, which says a lot about the revival of the luxury car market following the war's end.
Where did prospective Packard buyers turn in their quest for a luxury ride? Looking at the sales figures from 1951 through 1960, one can speculate that at least some of them turned to Chrysler's new Imperial - a former Chrysler top-of-the-line model which became a separate nameplate in 1955. And, within a few years, Imperial was giving Lincoln serious competition.
Year

Cadillac
sales (units)

Lincoln
sales (units)

Packard
sales (units)

Imperial
sales (units)

1951

110,340

32,574

100,312

--

1952

90,259

27,271

62,921

--

1953

109,651

40,762

89,720

--

1954

96,680

36,993

30,965

--

1955

140,777

27,222

55,517

11,432

1956

154,577

52,878

28,799

10,684

1957

146,681

41,567

4,089

41,123

1958

121,778

29,684

2,622

16,133

1959

142,272

26,906

--

17,269

1960

142,184

24,820

--

17,719
The Lincoln brand had its loyal fans but its sales paled compared with Cadillac.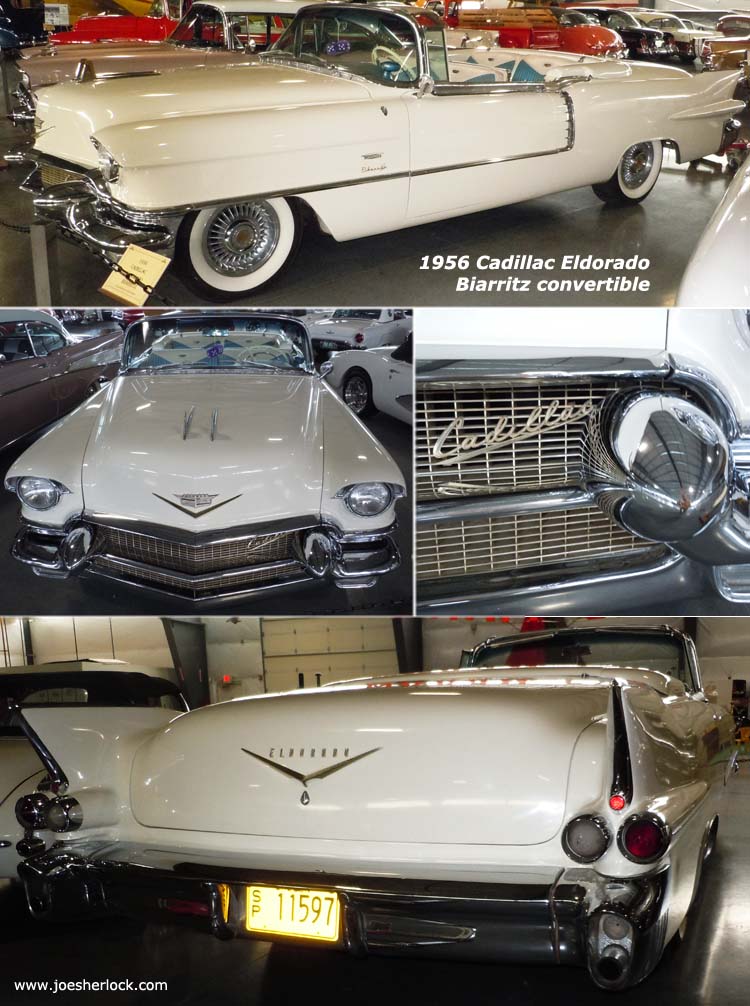 In 1958, Lincoln made a strategic mistake, offering unitized-body cars made in its brand-new Wixom plant. These new models did not sell well because of the unusual styling and quality issues with the new body construction. At one point, Robert McNamara, who soon was elevated to President of Ford Motor Company, wanted to kill off Lincoln. But he relented when shown prototypes of the next Lincoln model.
Originally proposed as a Thunderbird design, the new, smaller 1961 Lincoln Continental featured clean, simple styling with much less chrome than prior models. It was offered as a four-door sedan and four-door convertible and was priced at the level of the premium 60 Series Cadillac rather than the entry-level Series 62 model. That meant that the base 1961 Lincoln sedan cost almost 19% more than the four-door Cadillac 62 ($6,027 versus $5,080).
Following this groundbreaking redesign, Lincoln sales did not jump-start; volumes grew slowly. Cadillac still outsold Lincoln by more than fivefold in 1963. Cadillac was a brand which had maintained a more consistent identity over the years and offered a variety of body-styles and trim lines not available from Lincoln. Two-door Caddies sometimes represented 20% of total sales and the availability of factory 75 Series limousines with corresponding commercial chassis models for hearses, flower cars and other special bodies gave Cadillac additional luxury cachet. Lincoln's line was limited to only two models.
In 1966, the addition of a coupe model helped Lincoln sales considerably - almost 16,000 coupes were sold in '66. Sales jumped again when the Mark III personal luxury coupe was introduced as a 1969 model.
Year

Cadillac
sales (units)

Lincoln
sales (units)

Imperial
sales (units)

1961

138,379

25,164

12,258

1962

160,184

31,061

14,337

1963

163,174

31,233

14,121

1964

165,959

36,297

23,295

1965

181,435

40,180

18,409

1966

196,675

54,755

13,742

1967

200,000

45,667

17,620

1968

230,003

46,904

15,367

1969

223,237

61,378

22,103

1970

238,745

59,327

11,822
Meanwhile, Imperial sales languished selling at volumes in the 14-24,000 per year range, despite offering two- and four-door hardtops as well as a convertible model. Imperial failed to capture the luxury cachet of Cadillac and Lincoln. Much of the public still thought of it as a mere Chrysler model, although at Jacqueline Kennedy's request, the White House leased a 1960 black Crown Imperial Ghia-built limousine for her use. There was a brief resurgence in sales when the Lincoln-like 1964 Imperial debuted. It had been styled by Elwood Engel, who had designed the 1961 Lincoln. Chrysler Corporation discontinued Imperial as a separate model in the 1975 model year when only 8,830 units were sold.
It is interesting to note that, beginning in 1965, Cadillac sales began a steady climb. This was a deliberate move on General Motors' part. Aggressive tactics and special incentives allowed Cadillac dealers to offer hot deals on certain models. By 1973, Cadillac sales had risen to an annual rate of over 300,000 vehicles. In 1979, 382,958 new Cadillacs found buyers - outselling lower-priced marques such as Chrysler, AMC and Plymouth.
The increased number of Caddys seen on the road may have shaved off a bit of prestige and exclusivity but the high profit levels of Cadillac put lots of money in GM's pocket. John DeLorean once said that the manufacturing cost difference between a Chevrolet Caprice and a Cadillac was only about $300. In 1966, a Caprice four-door hardtop had a list price of $3,063, while a Cadillac Calais hardtop was priced at $5,040. There was plenty of room for GM to make deals on its Caddys.
In 1986, Cadillac reduced the size of their vehicles and offered styling which - from a distance - was hard to distinguish from its lesser stablemates, Buick and Oldsmobile. Lincoln reaped the benefits of this as Caddy's sales dropped by almost 40%. Lincoln outsold Cadillac in 1988 and 1989. Thanks to improved styling, Cadillac recaptured its long-held sales crown in 1990 and has outsold Lincoln ever since.
5. The Rise of The Imports
Prior to World War II, European cars were curiosities in America, imported to satisfy the eccentricities of the Very Rich. After the war, Europe was in shambles - production and distribution of automobiles recovered very slowly. Postwar importation of Mercedes-Benz vehicles began in 1952 under the auspices of foreign car importer Max Hoffman, who handled numerous European makes. Volumes were small, even in the late 1950s. At that time, Mercedes offered 'luxury' sedans, sized like a Rambler sedan (both rode on a 108-inch wheelbase) but priced nearer to a Cadillac. A 1957 Mercedes 219 four-door sedan was priced at $3,889 with a six-cylinder engine and a four-speed column-shift manual transmission. A '57 Cadillac Series 62 four-door hardtop with V8 engine and automatic transmission was priced at $4,781. A 1957 Rambler DeLuxe six-cylinder sedan cost a mere $1,961.
Expensive European cars of the 1950s and '60s lacked many of the little luxury touches standard in premium American offerings. In 1955, only 58,000 foreign autos were imported into the U.S. - most were small economy cars, such as Volkswagen. In 1961, Volkswagen had 87% of the imported vehicle market.
In 1965, Mercedes had set up its own in-house distribution in the U.S. Sales grew slowly but steadily in the 1970s and '80s. Buyers were mostly Americans looking for something different as well as domestic luxury buyers who had been burned by quality issues with U.S. cars. (This is not to say that Mercedes vehicles were perfect. During a 1973 road test on a Mercedes 280, Road & Track magazine reported that "on the first hard corner to the right, the right axle shaft came out of its wheel hub. Some lock washers had been omitted at the factory, it turned out.")
In 1993, Mercedes-Benz sold only 61,899 cars, compared with 255,869 Cadillacs and 177,208 Lincolns that same year.
BMW's U.S. presence started later and grew more slowly than Mercedes. In the 1950s, the Bavarian automaker was mostly known for its motorcycles and the little Isetta bubble car. In the late '60s, the BMW 2002 made its U.S. debut. Light, fuel-efficient, and agile like a sports car, the compact, 98-inch wheelbase coupe offered four comfortable seats and decent legroom. In 1968, a BMW 2002 cost about $2,800 - a relative bargain. BMW sales began to climb. In the period from 1968 to '76, more than 110,000 BMW 2002s were imported to the U.S.
By the late 1970s, BMW was offering a more complete line of cars - the 3, 5 and 7 Series models. Most of the sales in the U.S. were the smaller, sporty 3 Series models. By the late 1980s, BMW had become a serious presence in North America, with sales to match - although they were still significantly below those of Mercedes-Benz.
When Audi was introduced to the U.S. in the 1970s, its offerings were mostly glorified Volkswagen. Over a three-decade period, Audi has gradually gained prestige status in America, even though its entry-level models are still VW-based. Audi sales continue to lag its European rivals and it is still outsold by Cadillac.
In 1986, Honda debuted its Japan-built Acura premium brand, led by the top-of-the-line Legend. For the 1990 model year, two other Japanese competitors entered the luxury fray. Toyota introduced Lexus; Nissan offered Infiniti. Lexus was a stellar market success; by 1999, it was outselling Lincoln, Cadillac and BMW and was closing fast on Mercedes-Benz.
Comparing 2009 sales with those of a decade earlier, BMW and Audi did well, probably at Mercedes' expense. Lexus sales remained relatively flat. Both Lincoln and Cadillac suffered substantial declines (over 53% combined in a single decade), becoming relatively minor players in the luxury field. In 2009, the three Japanese brands had combined sales slightly greater than the combination of Mercedes and BMW:
| | | | | | | | | |
| --- | --- | --- | --- | --- | --- | --- | --- | --- |
| Brand | 1999 sales | 2009 sales | Change | | Brand | 1999 sales | 2009 sales | Change |
| Lexus | 185,890 | 187,410 | +1% | | Audi | 65,959 | 73,655 | +12% |
| BMW | 154,970 | 176,374 | +14% | | Lincoln | 176,393 | 72,380 | -59% |
| Mercedes | 190,382 | 170,403 | -10% | | Infiniti | 72,637 | 70,808 | -3% |
| Acura | 118,006 | 95,148 | -19% | | Porsche | 20,875 | 17,578 | -16% |
| Cadillac | 178,507 | 94,347 | -47% | | Jaguar | 35,039 | 10,813 | -69% |
Foreign makes now have the majority share of the luxury market, Based on the first nine months of calendar 2013, they have captured an 81+% share. The top three 2013 premium-brand sellers so far are Mercedes-Benz, BMW and Lexus. Cadillac sales have improved over the past four years; it now outsells Lincoln by a factor of 2.2.
In the early days of the automobile, American manufacturers supplied luxury cars to the world. Today, most Americans buy foreign luxury brands, representing a seismic shift in buying habits.
Recent brand surveys have shown that Mercedes and BMW hold top ranks in the category of automotive luxury cars, followed by Jaguar, Lexus and Audi. Cadillac, Lincoln and Acura received far lower scores. Many auto buffs have trouble believing this. They should keep in mind that, if such a survey was taken in 1939, Packard would probably been the most desirable luxury car, followed by Cadillac. Today's forty-something or fifty-something luxury car buyer probably doesn't know what a Packard is and vaguely remembers Cadillac and Lincoln as something his/her grandfather used to lust after. Then he/she pulls out an iPhone to find the nearest Bimmer store.
Were my Packard-owning grandfather alive today, he would be very confused by the today's luxury car market. So am I. When I was growing up in the 1950s, there was no such thing as an "entry-level luxury car." If you needed basic transportation, you purchased the base model of the low-priced three: Ford, Chevy or Plymouth.
If you wanted something classier to impress your neighbors, there were a large selection of mid-priced cars from all auto companies - marques such as Buick, DeSoto, Dodge, Mercury, Oldsmobile, Pontiac, etc. In the postwar era, prices began to converge. A 1950 Mercury cost about 30% more than a Ford. A Lincoln cost about 35% more than a Mercury. By the 1970s, a full-size Mercury was priced only 10% higher that an equivalent Ford. Mercury was being squeezed out of existence. The same thing happened to Plymouth as the Dodge brand moved downscale. The mid-priced field was evaporating.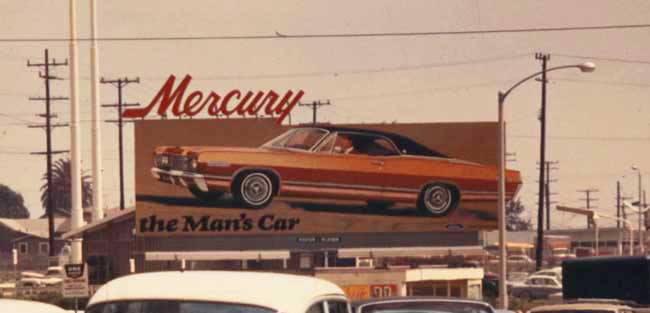 Meanwhile new competition in the luxury field appeared produced significant sales. In the last decade, America's upscale brands began filling the gap left by the mid-priced field. And the term "entry-level luxury" (ELL) was born. These new offering have been squeezing out the mid-priced brands, which is why Oldsmobile, Pontiac and Mercury are dead. Dodge moved downscale to the low-priced perch and murdered Plymouth. Ironically, in recent years, the Chrysler brand has moved downmarket, threatening the existence of Dodge.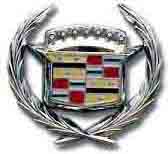 In 1936, the lowest priced Cadillac sold for three times as much as a mere Chevrolet. By 1976, a four-door Caddy Calais cost twice as much as an entry-level four-door Chevy Bel Air. Today, a Cadillac CTS will cost you about 50% more than an Impala. Meanwhile, the entry-level luxury field is becoming even more crowded with option-laden, lesser-nameplate competitors such as Toyota's Avalon Limited, Genesis from Hyundai, Buick LaCrosse and more.
Within the ELL field, many BMW 3-Series models carry higher transaction prices than those alleged 'flagship' MKS or CTS models. Lexus, Audi and Mercedes offer vehicles from ELL to six-figure flagship models. These foreign brands either did not exist or were an insignificant factor in the U.S. luxury vehicle market 40 years ago. While Lincoln and Cadillac are openly advertised with discounts off sticker, most foreign luxury cars offer little in the way of discounts. They don't need to.
The 2014 Mercedes-Benz CLA, a stylish four-door coupe with a semi-fastback look, is priced starting at $29,900. It is powered by a 208 horsepower, 2-liter inline four. M-B claims that it will 0 to 60 in under 7 seconds. The CLA is made in Hungary to keep labor costs down. In the month of October 2013, Mercedes sold an impressive 4,895 CLA-Class cars in the U.S.
Audi offers its A3 sedan at the same price. The Honda Civic based Acura ILX also stickers at less than $30K, as does the Cadillac ATS. These prices are in the same range as a top-end Ford Fusion Titanium and represent a sea-change in the downward line-extension of prestige nameplates.
Here are the current standings of luxury marques, based calendar 2013 and 2014 U.S. sales:
Brand

2014 Sales
(units)

Change From
2013

2013 Sales
(units)

Change From
2012

Mercedes-Benz

330,391

+6%

312,534

+14%

BMW

339,738

+10%

309,280

+10%

Lexus

311,389

+14%

273,847

+12%

Cadillac

170,750

-7%

182,543

+22%

Acura

167,843

+3%

165,436

+6%

Audi

182,011

+15%

158,061

+14%

Infiniti

117,330

+1%

116,455

-3%

Lincoln

94,474

+16%

81,694

-1%
It should be noted that top-of-the-line flagship sedans account for only about 4% of total sales at Audi, BMW, Lexus and Mercedes-Benz. The vast majority of luxury-brand vehicle sales are of lesser, more budget-priced models.
What will the future bring for the prestige car market? Your guess is as good as mine. (originally posted 11/29/13)
---
Luxury Amnesia: Once upon a time, Cadillac was the de facto world luxury automobile. Presidents, sheiks, kings, princes and popes rode in Caddys. In the 1996 comedy film, 'Mrs. Winterbourne', Ricki Lake's character spotted a Rolls Royce and exclaimed, "Wow, that's like the Cadillac of automobiles, huh?" Not these days, Ricki. Cadillac has forgotten how to be a luxury car. Amnesia? I dunno. The brand is 115 years old, so maybe it's Alzheimer's.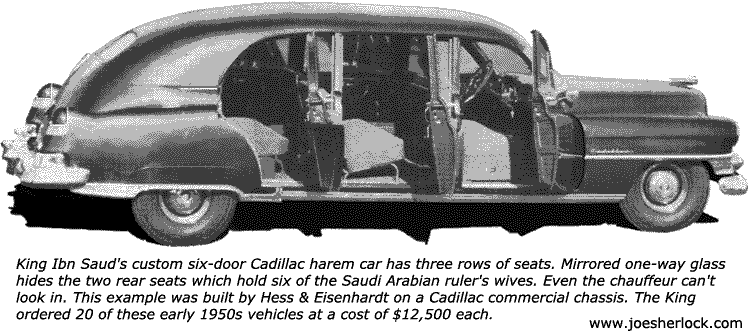 Just like me, Jack Baruth is unimpressed by the current flagship Cadillac CT6. "Here's the complete list of what I admire about the Cadillac CT6 interior: There's a nifty shiny-bronze-kinda-carbon-fiber strip along the bottom of the dashboard and front-door trim panels. It's absolutely unnecessary, serves no purpose, and looks like the proverbial business. If you're a fan of the "maker aesthetic" that has taken over Instagram with locally machined bottle openers and whatnot, then you'll immediately connect with the idea of having a metallic decoration strip.
And there's also … no, that's it. Everything else is just blah. It's all a bunch of flat-grey plastic and leather that also looks like plastic. There's no joy in here, no sense of glamorous excess like you get in the Continental. It's all been squeezed out by a thoroughly unfortunate concept of Cadillac as a "European performance brand."
Once again, GM is a day late and a dollar short. They brought out the HHR right as the PT Cruiser was tanking, got the Fiero GT fixed just in time to cancel it. You get the idea. This time, they've managed to copy the cheerless interior of an E38 740iL - a full 16 years after Mr. Bangle ushered in the era of Baroque dashboard style and materials. The old W220 S-Class was like that, too. It sucked, and I say that as someone with a lot of miles behind the wheel of that particular chassis."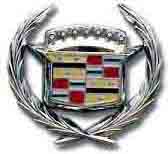 Timothy Cain recently wrote about Cadillac's shortcomings: "Long gone are the days when Cadillac could sell new vehicles in America at the same rate as Mercedes-Benz, BMW, or Lexus. Indeed, Cadillac is well back of Audi now, as well. To put an exclamation point on Cadillac's difficulties, little ol' Infiniti - also historically reliant on the U.S. market and rather weak globally - outsold Cadillac by a margin of more than 40% in March."
"In 2003, Cadillac was selling twice as many vehicles in the U.S. as Infiniti. Yet, while Cadillac's focus on passenger cars is evident, with an expanding sedan portfolio, Infiniti's headway has been made on the crossover side of the ledger where the brand's five nameplates outsold the XT5, Escalade, and Escalade ESV by more than 6,700 units in 2017 Q1.
Infiniti isn't the only premium brand attempting to take over territory in the United States while Cadillac struggles. Acura, with its own difficulties, isn't far behind Cadillac. Lincoln is trending in the opposite direction, up 9% so far this year. Jaguar-Land Rover is up 21% in 2017 and is quickly catching up to Cadillac in total volume.
Today, Cadillac isn't the top-selling luxury brand in America. It doesn't rank second or third or fourth, either. Indeed, Cadillac isn't even inside the top five now." For the first three months of 2017, Cadillac was outsold 2.5 to 1 by Mercedes-Benz. Lincoln's Continental sedan outsold Caddy's flagship CT6 sedan by more than 33% in the latest quarter.
Jack Baruth reminisced about the first Lexus model - the one that Caddy executives laughingly dismissed when first introduced in the Fall of 1989. "The original LS 400 was a master class in cost-no-object engineering but nobody bought it for that reason. They bought it because it looked just like an S-Class, it based at $35,000 instead of $58,000, and the marketing emphasized that. Period, point blank. I want you to think back to the last time you saw the actual MSRP of a D-class luxury sedan in a television ad and I guarantee you it will be that first-gen LS 400.

The price was the whole point. The Infiniti Q45 was a better car to drive in day-to-day use - I know, I had access to both of them when they were brand new - and it didn't sell worth a damn because the marketing was garbage. Instead of a picture of the car and the sticker price, they had rocks and trees. People already had rocks and trees. What they wanted was a discount S-Class."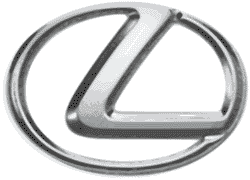 That's why I named Lexus LS 400 as one of the world's ten most profound cars, noting that nine years after its introduction, "Lexus was outselling every luxury car brand in the U.S., except Mercedes and Mercedes annual sales were less than 4,500 more (190,382 vehicles versus 185,890 vehicles) than those of upstart Lexus.
One hundred years from now, they'll still be using the Lexus Marketing Jihad as a business case study at the Wharton School and at Harvard."
Lexus is still a luxury car 'value proposition'. When I bought my new 2008 Lexus LS 460, I discovered that comparably-equipped BMW 750i priced out at $13,000 more than the LS 460, while a similarly-equipped M-B S550 cost $22,000 more.
As for Infiniti, I test drove a Q45 in early 1990 and, while it was fast and handled well in the twisties, it was an anonymous car, with the side profile of a Jaguar XJ sedan with a little Buick thrown in and a front-end inspired by a 1973 Volkswagen 412. While the interior was decent-looking and comfortable, the exterior lacked any luxury cache and left me cold. Based on its dismal sales, I think everyone else felt the same way. Even today, Lexus outsells Infiniti by over 40%. (posted 4/11/17, permalink)
---
2020 Update: Here's a scorecard of various luxury and almost-luxury marques:
| | | |
| --- | --- | --- |
| Brand | 2020 sales | % change |
| Mercedes-Benz | 325,915 | -9% |
| BMW | 280,297 | -14% |
| Lexus | 275,042 | -8% |
| Tesla | 260,000e | +16% |
| Audi | 186,620 | -17% |
| Acura | 146,982 | -13% |
| Cadillac | 129,495 | -17% |
| Lincoln | 105,405 | -6% |
| Land Rover | 80,034 | -15% |
| Infiniti | 79,503 | -32% |
| Porsche | 57,294 | -7% |
| Jaguar | 21,786 | -30% |
| Alfa Romeo | 18,294 | +2% |
| Genesis | 16,384 | -23% |
In the ultra-luxury class, Bentley did well in 2020, placing 2,895 vehicles in U.S. garages - a gain of 5% over 2019. On the other hand, Rolls-Royce sales fell 26% in 2020 to 1,260 stately vehicles. Lamborghini sales fell 13% to 2,260 sporty cars and utes. McLaren sold 1,440 examples of its supercars last year in the U.S. - a drop of 21%. Maserati sales dropped 35% to 6,132 vehicles. (posted 1/13/21, permalink)
---
Other Pages Of Interest
| blog: 'The View Through The Windshield' |
| greatest hits: various essays & articles | blog archives | '39 Plymouth | model train layout |
| about me | about the blog | e-mail |
copyright 2013-21 - Joseph M. Sherlock - All applicable rights reserved
---
Disclaimer
The facts presented on this website are based on my best guesses and my substantially faulty geezer memory. The opinions expressed herein are strictly those of the author and are protected by the U.S. Constitution. Probably.
Spelling, punctuation and syntax errors are cheerfully repaired when I find them; grudgingly fixed when you do.
If I have slandered any brands of automobiles, either expressly or inadvertently, they're most likely crap cars and deserve it. Automobile manufacturers should be aware that they always have the option of trying to change my mind by providing me with vehicles to test drive.
If I have slandered any people or corporations, either expressly or inadvertently, they should buy me strong drinks (and an expensive meal) and try to prove to me that they're not the jerks I've portrayed them to be. If you're buying, I'm willing to listen.
Don't be shy - try a bribe. It might help.
---
---