Tuesday January 30, 2018
AutoSketch: 1958 Edsel - The Real Story Of The Edsel

It has been over sixty years since the debut of the Edsel. The grand unveiling was September 4, 1957, designated as "E-Day" by Ford Motor Company. In 2007, Peter Carlson of the Washington Post penned a hit job titled: 'Edsel: The flop heard 'round the world'. The article regurgitated the conventional wisdom that the Edsel was the Mother Of All Failures: the design was silly, the public hated it, Ford's management was a gang of hapless fools, etc.
I beg to differ.
The Edsel was launched by Ford Motor Company as a 1958 model in the medium- or mid-priced field. Ford invested $350 million in the car and pulled it from the market in late 1959, citing poor sales. That's equivalent to about $2 billion in today's currency.
Many experts have claimed the problem with the Edsel was ... (more >>>)
Ornamental Tale: Mac's Motor City Garage recently revealed the story of how the Dodge Ram hood ornament originated back in 1931.
When the engineers read that the ram was the 'master of the trail and not afraid of even the wildest of animals', they became enthusiastic about the symbol.
Walter P. Chrysler wasn't as convinced. But when told that anyone seeing a ram, with its big horns, would think 'dodge'. He looked at the model, scratched his head and said, "That's what I want – go ahead with it."
For the Dodge commission, young sculptor and University of Michigan art professor Avard Tennyson Fairbanks received $1,400 and a new Dodge Eight automobile.
A Little Slick: A bar in Illinois has lost its liquor license after hosting "topless midget oil wrestling."
Emily Litella would have asked, "Where do you buy this Midget Oil? And why, if the top is already off the bottle, would you be wrestling with it? ... Oh. Never mind."
People Have Too Much Time On Their Hands: Over 100 people attended a vigil for a Taco Bell which burned down in Montgomery, Alabama.
"Mourners lit candles and reminisced over their favorite fast food institution. There was even an interpretive dance tribute and a ceremonial taco toss."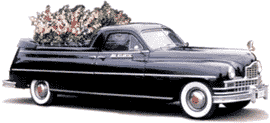 RIP: Cartoonist Mort Walker, who created comic strip 'Beetle Bailey' in 1950 had the longest tenure of any cartoonist on an original creation, has died at 94. I learned to read using comic books and comic strips and remember the first time Beetle Bailey appeared in the Philadelphia Evening Bulletin. The strip was eventually syndicated in some 1,800 newspapers around the world.
Walker also created 'Hi and Lois'. Lois is Beetle Bailey's sister. Can you see the resemblance?
In other death-related news, Tom McMahon tweeted: "IKEA founder Ingvar Kamprad dead at 91 … Now they have to assemble his coffin." I heard that one of the pallbearers will be Alan Wrench.
Quote Of The Day is from Mark Twain: "Don't go around saying the world owes you a living. The world owes you nothing. It was here first."
---
Friday January 26, 2018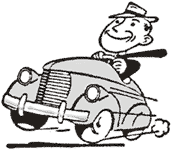 Sputtering & Stalling: An article in the New York Times noted that, while U.S. vehicle sales are generally healthy, consumers are actually buying fewer new vehicles. Purchases by individual customers at dealerships - known as retail sales and considered the most accurate reflection of demand - declined slightly in both 2016 and 2017. Some automakers are offsetting lower consumer purchasing by selling more cars to fleets like rental-car companies."
It may be that the great sales recovery is coming to a halt. It is worrisome that retail auto sales are dropping "even as manufacturers have resorted to heftier discounts, which eat into their profits. Sales incentives are now equal to more than 11% of the average vehicle's sticker price. As recently as 2014, that figure was below 8%."
As old Jasper Beardley once said to Grandpa Abe on 'The Simpsons', "Trouble's a brewin'"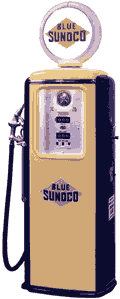 Shoulda Never Got Rid Of Those Dial-A-Grade Pumps: The largest oil refinery on the East Coast has filed for Chapter 11 bankruptcy protection.
The 335,000-barrel-per-day Philadelphia Energy Solutions (PES) refineries at Girard Point and Point Breeze employ about 1,100 people and supplies about 25% of the East Coast's refining capacity. PES acquired venerable brand Sunoco in 2012.
Sunoco is one of the largest fuel distribution companies in the United States, with Sunoco brand gasoline being sold in over 4,700 outlets spanning 26 states, just over a third hosting convenience stores.
The company has spent some $800 million in the past five years to comply with the U.S. Renewable Fuels Standard, a cost that ... (more >>>)
Not A Book Review: I generally don't review fiction books although I read quite a few. I just finished 'The Whispering Room' by prolific horror/thriller author, Dean Koontz. In the earlier days of the internet, there was a site called 'Men Who Look Like Old Lesbians'. It, of course, had Mick Jagger and Steven Tyler listed. Based on the photo of Mr. Koontz on the back cover, he should probably be added to the list.
And speaking of people who look like other people, David Duchovny is starting to look a lot like Walter Matthau.
Please Remain In Your Seats: This week, I swapped out two of the train sets on my O-gauge model train layout.
On the lower level, I replaced the Pennsylvania Railroad T-1 steam locomotive and passenger consist with the PRR 2-8-8-2 Mallet pulling a long freight consist, including but not limited to Entemann's vat car, Tastykake boxcar, Bonomo's Turkish Taffy boxcar, Bakelite Plastics bulk hopper car, Gulf Oil tank car and Sunoco Tank Car.
On the middle level, I replaced the Pennsy GG1 electric locomotive and silver Congressional passenger set with a Consolidation 2-8-0 steam locomotive pulling a set of heavyweight-style PRR Tuscan passenger cars.
When I purchased these MTH-made coaches, I detailed the open observation car with silver paint on the railing, gold finials, gold-trimmed rear lanterns and installed a drumhead made from a metal PRR lapel pin. I also installed figures in the coach seats of all coach cars and on the observation platform.
Unfortunately, some of the seated passengers ... (more >>>)
Maybe Now I Can Find Someone To Help Me: Home improvement chain Lowe's announced that it is hiring more than 53,000 full-time, part-time and seasonal employees across its U.S. stores.
When Lowe's first opened in my neck of the woods, they had lots of employees roaming the aisles, asking if they could be of service. Within a year or so, all of them disappeared. That's why I now go to Ace Hardware for most of my needs. They have people available to direct you to where things are located.
Quote Of The Day is from Karl Denninger on electric vehicles: "Don't kid yourself - battery-powered cars don't solve a problem, they just move the problem. You still need to use something to generate the electricity, and you still take inefficiency in transforming and transporting the power from one place to another. Unless you plan to build a bunch of nukes you're not really fixing anything now, are you?"
---
Wednesday January 24, 2018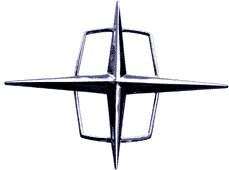 They're Buying It Even If They Can't Pronounce It: Lincoln's global sales increased 13% to 188,383 vehicles in 2017 compared with last year's results. Most of the growth came from China, where brand sales jumped 66%. In the U.S. - still Lincoln's largest market - sales grew a mere 1%.
Of course, the Chinese are already familiar with the roominess of big Lincolns.
Just What We Need - Another Car Brand: Peugeot is planning to sell its cars in America again.
Retirements: Legendary racing driver Sir Stirling Moss is retiring at age 88 due to age and health issues. In his active years as a driver, Moss won 57-percent of the races he entered.
Talk radio icon Don Imus is also retiring. The 77-year-old I-man said Cumulus Media, which syndicates 'Imus in the Morning', "declined to renew his contract."
In the 1970s, I listened to Imus whenever I was driving north of Princeton, NJ - that's how far north I had to be to pick up the AM signal broadcasting from New York City. I thought he was hilarious in those days. By the time I moved to my present home in 1989, Imus was syndicated and a Portland station carried his program. It was good to be able to hear him again after my 12 Imusless years in the wilderness. He still made me laugh. By the early 21st Century though, Imus had become a whiny, boring old fart and I stopped listening.
I met Don's late brother Fred in 1998. Nice guy.
Book Review: 'Billionaire At The Barricades: The Populist Revolution from Reagan to Trump' by Laura Ingraham
In a world full of RINO consultants and Never Trumpers, Laura Ingraham was an early supporter of Donald Trump. A self-described political junkie, she began working as a speechwriter during the Reagan administration. In her latest book, she recounts the beginnings of the conservative movement with ... (more >>>)
Celebrity Death Watch: In this year's online death pool, 151 amateur death-watchers participated. Their top five picks were: actor Kirk Douglas (born - 1916), former president George H.W. Bush (b - 1924), evangelist Billy Graham (b - 1918), Senator John McCain (b - 1936) and actress Olivia de Havilland (b - 1916).
Even though some people are betting against them, I wish good health and a long life to all on the Death Watch List.
Quote Of The Day is by Speedo, a poster on American Digest: "America is a civilized nation, not a homeless shelter for the world."
---
Monday January 22, 2018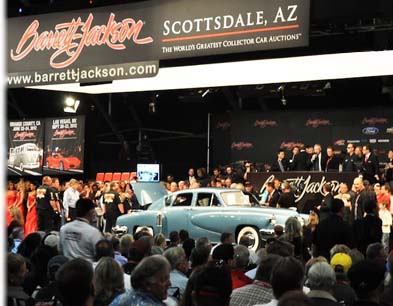 Arizona Money Show: As usual, the various Scottsdale vehicle auctions were full of aging white dudes with buckets of cash, bidding against each other, as they sought their automotive nirvana du jour. Or the nostalgia of their youth.
Serious car collectors, such as someone who pays millions for a single vehicle, does not just have one collector car. Typically, he has a collection - 20 to 50 cars - and employs several mechanics just to care for them. Often, such folk own a tricked-out enclosed car carrier to transport their prized vehicles to shows. It's fair to assume that this person's collection is worth north of $30 million. That collectior is quite rich, probably worth a half-billion or more. This man is likely a first or second generation business owner, with a firm large enough to allow his sheet-metal indulgences, including the time off to travel to auctions and hobnob with other, like-minded collectors.
How old are these guys? Looking at the televised Barrett-Jackson events, I'd guess that the age of the average bidder was 50-70. Hemmings Motor News used to claim that its average subscriber was 52 years-old. By that age, the kids are out of college, the mortgage is shrinking (or paid off) and it's usually peak income time at work. All of that means there's disposable income to spend on various toys. Speaking of toys, other auto-related items fetched high prices this year. At Barrett-Jackson, a German-made 1957 Wilhelm Hennecke transportation-themed carousel (32 feet diameter, 16 feet tall) fetched $485,000, and 30-inch diameter, double-sided porcelain-enameled 1939 Husky Gasoline sign (Canadian) sold for $130,000.
Money-wise, prices are rising for most collectible cars; average sale prices increased almost 4%. Auction houses experienced a sell-through rate in the 84% range - better than last year. At Mecum's January auction in Kissimmee, Florida, sales were up over 12% compared with last year. A 2015 Ferrari LaFerrari topped that auction, selling for $3.41 million.
There were, however, exceptions ... (more >>>)
Farewell To A Giant: The last U.S. commercial passenger Boeing 747 made its final flight earlier this month.
When the 747 was introduced, it was an amazing sight, dwarfing every other passenger jet on the planet. I loved watching the big beasts take off, seemingly defying gravity as they lifted into the sky. I still recall my first flight in a 747, in 1971 or so, from Atlanta to California. I went out of my way, adding an extra connection just to fly in it. At the time, there were no jetways tall enough to handle the 747 at Philadelphia International Airport. Being a passenger gave me bragging rights; I could nonchalantly mention to friends and associates, "The 747? Yeah, I've flown in it. Nice, big, comfy jet."
It's hard to believe that the 747 is nearly 50 years old.
Versions of 747s are still used for freight service, as well as Air Force One.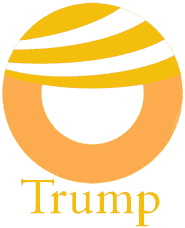 Political Experiment: Victor David Hanson, senior fellow at the Hoover Institution, recently wrote, "We've gone from hard left, under Obama, to hard right, under Trump. Judge the ideologies by their results."
So far, President Donald Trump is producing impressive results. Hanson pointed out that the policies of the Trump administration represent a sea change in political philosophy.
"Most new administrations do not really completely overturn their predecessors' policies to enact often-promised ideologically driven change. The 18-year span of Harry Truman to Dwight Eisenhower to John F. Kennedy was mostly a continuum from center-left to center-right, back to center-left. Kennedy was probably as hawkish and as much of a tax cutter as was Eisenhower. The seven years of Jerry Ford to Jimmy Carter were a similar transition - or even the twelve years of George H. W. Bush to Bill Clinton. The deck chairs changed, but the ship sailed in mostly the same manner to mostly the same direction.
Even the supposed great divide of 1981 did not mean that Jimmy Carter had been as left-wing as Ronald Reagan was right-wing. Carter's fight against inflation and renewed defense build-up was continued in part by Reagan. George W. Bush was not as markedly right-wing as Barack Obama was clearly left-wing. In sum, there have rarely been back-to-back complete reversals in presidential agendas."
"We are watching a rare experiment in political governance play out, as we go, in back-to-back fashion, from one pole to its opposite." Probably for the first time since the early 1930s in my view.
Question Of The Day is from Steven Wright: "If your car could travel at the speed of light, would your headlights work?"
---
Thursday January 18, 2018
Showtime: Not too long ago, the Detroit Auto Show was one of the best in the world. No more. There is too much competition. It must compete with shows in Tokyo, Shanghai, Los Angeles and even the Consumer Electronics Show in Las Vegas - all held within a relatively-short period. Once a showcase for electronic gizmos, CES has now embraced tech-laden, futuristic vehicles.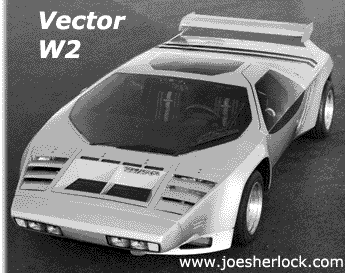 At an early-1980s CES, I saw only one car on display - the mega-hyped, never-produced Vector W2 mid-engined supercar, with its twin-turbocharged, 600 horsepower V8 motor. Top speed was claimed to be 242 mph. (In my opinion, the Vector was the Tucker of the late 20th Century.)
There were numerous cars on display at the 2018 Consumer Electronics Show: Hyundai unveiled its Nexo fuel-cell vehicle (with a 370 mile range). Fisker showed off its swoopy EMotion electric vehicle. Chinese-backed car startup Byton officially unveiled its all-electric crossover.
The new Kia Niro EV was launched in Las Vegas, offering a range comparable to the Chevy Bolt and Tesla Model 3. Toyota showed its e-Palette concept van which features automated driving and 'mobility' - a word used a lot by automakers in 2018. As if we didn't have mobility before. What about feet? Or bicycles? Or roller skates?
Daimler debuted a self-driving electric Smart car. Venderhall Motor Works introduced an electric 3-wheeler trike, the Edison; it has a range of 200 miles on a single charge and an unoriginal name. The two-seater has a top speed of 105 mph and a 0-60 mph time of 4 seconds. Genovation unveiled the GXE, an 800 horsepower all-electric Corvette.
On the other end of the scale, the Ujet electric scooter made its debut; it offers 93 miles on a single charge for those who wish to actually endure 93 miles on a scooter of any kind. Oh, it's foldable, too.
These introductions happened one week before the Detroit Auto Show, taking some ... (more >>>)
Kirk Van Houten Better Start Worrying: Kirk is a character on 'The Simpsons'. He's Milhouse's dad. Milhouse - for those of you who don't follow the show - is Bart Simpson's best friend and near-sighted foil. At first, Kirk Van Houten was a mid-level executive at his father-in-law's cracker factory. But, as soon as Kirk and wife Luann got divorced, he was fired. Since then he's had a bunch of setbacks and loser jobs, the most recent was as a sign spinner, directing people to a new condo development.
Now the spinner industry is under fire from technology. Two weeks ago, I was driving along on Mill Plain Boulevard in Vancouver, when I spotted two sign spinners within two blocks. Both were department store mannequins with animated arms.
I did a little research and ... (more >>>)
I Dunno About Genius, But Donald Trump Is A Really Smart Guy: In a recent series of Tweets, Donald Trump has made the case that he's a genius. Jack Baruth wrote, "Regardless of what you might think about Donald J. Trump, he managed to get through two schools that are generally considered to be something besides a cakewalk: Fordham and Wharton. (Naturally, somebody has gone through the trouble of claiming that he didn't make much of an impression with his fellow classmates, because that sort of article is guaranteed to make money.) It's also worth noting that he attended these schools in an era where people were still expected to do something besides write essays about polyfat pansexuality wolfkin identity politics while scarfing down gourmet meals paid for with low-future-time-orientation student loans."
Most geniuses lack street smarts, which is what it takes to get ahead. Genius or not, our president has street smarts in droves.
Jack continued, "Even if we assume that Trump somehow skated through those two schools, however, the evidence of his life suggests that he is anything but an idiot. Yes, he'd be wealthier now if he'd just put his inheritance in an index fund forty years ago - but that oft-quoted factoid ignores the fact that he has spent hundreds of millions of dollars enjoying his life and flying around on private jets and grabbing beauty contestants and all that. He has repeatedly proven to be smarter than the bankruptcy laws, smarter than his fellow investors, and smarter than his competitors. Oh, and he also managed to win the Presidency with half the budget of his opponent and the not insignificant handicap of having every major news organization in the country except Fox openly shilling for said opponent to the point where most of them were predicting a 95 to 99% chance of a Hillary win the day before the vote." But The Donald outsmarted the news pundits and experts. And continues to do so, most of the time.
I had to laugh at Tuesday's press conference. After the President's White House physician discussed the results of Trump's recent annual physical, most of the reporters' questions were some variation of "So, is he crazy/senile/unhinged?" Yeah, you wish ... doncha?
Credit Where Credit Is Due: Fox Business' Stuart Varney remarked, "President Trump is not getting the credit he deserves for the economy: Tax cut bonuses to more than 2,000,000 workers. Most explosive stock market rally that we've seen in modern times. - 18,000 to 26,000 from Trump's election, and grounded in profitability and growth. President Trump reversed the policies of President Obama, and reversed our economic decline."
New Word Of The Week: Non•flict (n.) A bunch of nonsense you say to generate conflict.
Book Review: 'Leonardo Da Vinci' by Walter Isaacson
---
Tuesday January 16, 2018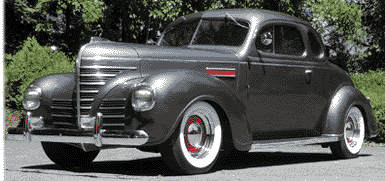 Fog/No Fog: At 8:30 am Sunday, it was a bone chilling 36 degrees, but the sun was shining, so I decided to slip behind the wheel of my '39 Plymouth coupe and go for a spin. Traffic was so light, I almost had the roads to myself.
There were patches of heavy fog here and there, requiring me to drive with my headlights on (not to see but to be seen), but - otherwise - it was a normal fun old-car trip.
Usually, January weather is too inclement for old car drives, so I have to take advantage of them when the opportunity presents itself.
Slow Movers: Most of these cars go really fast but not-so-much when it comes to exiting the showroom floor.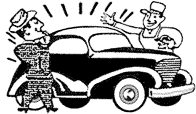 Only 585 Dodge Vipers found buyers in 2017 - the car's final year of production. 581 Acura NSXs were sold in 2017. 578 Nissan GT-Rs found homes last year. A total of 488 BMW i8 electric supercars were sold. Only 455 Kia K800 flagship four-door sedans found buyers, surprising since its cousin, the Genesis G90, sold 4,398 vehicles last year. The overpriced stripped-down Alfa Romeo 4C found 407 buyers in '17.
The stately Bentley Flying Spur sedan costs $189,000 and only 257 found homes last year. It's big brother, the Mulsanne found a mere 98 buyers in 2017, compared with sales of 1,152 for the big Bentayga SUV and 898 for the swoopy Continental GT. Speaking of GTs, only 89 mid-engined Ford GTs were sold last year.
McLaren Automotive, the maker of some of the world's most expensive supercars, posted record sales in 2017 - selling 3,340 cars worldwide. 1,234 cars found homes in North America compared with 1,139 in 2016.
Gone & Forgotten: Listicle-king Mental Floss selected 11 defunct restaurant chains that are "sorely missed." I agree that Gino's sirloin burgers and the Gino Giant were great and that Lum's served much better roast beef sandwiches than Arby's. But Shakey's Pizza just wasn't very good and Burger Chef was so bad, my friends and I used to refer to it as ... (more >>>)

"Now It's Time To Say Goodbye ..." (excerpt from the Mickey Mouse Club song). Doreen Tracey, one of the original Mouseketeers on Disney's 1955-58 'Mickey Mouse Club' television show, has died at age 74 of pneumonia as a result of a two-year battle with cancer.
Her post-Mouseketeer career at Disney faded, so she moved on, forming a '60s rock group called Doreen and the Invaders. In 1968, the band toured American military bases in Vietnam and Thailand. Later, Doreen posed nekkid for the skin magazine, Gallery, and worked as a publicist for musician and filmmaker Frank Zappa. RIP.
In other death-related news, motorsport legend Dan Gurney has died at aged 86 from complications related to pneumonia. Dan was not merely a racing driver, he was also a race car constructor and team owner.
At Hemmings, Kurt Ernst wrote, "If Dan Gurney wasn't the greatest American racing driver of all time, he was certainly in the running for the honor. With successes in Formula One, Indy Car, NASCAR, IMSA and Sports Car Club of America competition, he achieved 51 wins and 47 podium finishes over a career that saw him pilot 51 makes and over 100 different models."
Gurney won the 1967 Le Mans 24 Hours for Ford with AJ Foyt, after which he set the iconic trend of spraying champagne on the podium. RIP - race in peace, Dan.
From The Political Party That Brought You 'Deplorables': Last week, Nancy Pelosi said that the bonuses given by a growing number of large companies as a result of Trump's tax reform program were "insignificant crumbs." Or maybe she was describing the people who received them - I dunno.
Steven Hayward wrote, "Pelosi, since she lives in a San Francisco neighborhood (when she isn't up at her fancy Napa Valley vineyard and luxury resort) where $1,000 isn't very much. Easy to see why she might sniff at such a trivial amount."
The utter contempt people like Nancy Pelosi have for every-day, hard-working Americans is stunning.
Just Wondering: Why hasn't the government employee who "pushed the wrong button during a shift change," causing Hawaiian residents to panic after receiving a text message sent to cellphone users alerting them to an incoming ballistic missile, been fired? If this is not cause for termination, what is? And why did it take almost 40 minutes to sent a corrected text message?
Several ignoramuses, including over-the-hill actress Jamie Lee Ciurtis, have blamed President Trump for this incident. But the employee involved was not federal; he was a state-hired Hawaiian Civil Defense employee. A spokesperson for the everybody-knows-it's-corrupt Hawaiian government informed the world that the "employee has been moved to another role, but not fired."
Kim Jung Un must be having a good laugh over this.
Quote Of The Day: Capitalism turns luxuries into necessities. Socialism turns necessities into luxuries.
---
Friday January 12, 2018

"Top Of The World, Ma!" Mercedes-Benz is once again the best-selling premium automotive brand in the world.
In 2017, the German luxury car manufacturer posted its most successful year of sales in its long history, increasing its unit sales by 10% to 2,289,344 vehicles. China was once again the company's biggest sales market.
"It also was the first time since 2004 that Mercedes outsold the BMW brand globally, the fruit of heavy recent investment, a revamped line-up and shake up of its China business. Audi finished third."
Blinkers: The 2019 Toyota Avalon will have sequential rear turn signals just like the 1965 Thunderbird. Video here. Everything old is new again. Sequential taillights are hot again - just like culottes.
Seasonal Scale: Every year, I put three Christmas-themed 1:43 scale vehicles on my O-gauge model train layout. A red 1930 Ahrens Fox fire engine has green Christmas wreath on front, Santa shares the top with a dalmatian dog, riding among cases of Coke while ... (more >>>)
Mmm, Mmm, Good: One of the reasons that I read James Lileks is he reminds me about things I've forgotten. Recently, he took on the Campbell Kids. The Kids were especially well-known in Philadelphia because Campbell's Soup was just across the river in Camden, NJ. When I was growing up, the big tomato processing facility was located there as well. One of my high-school buddies ... (more >>>)
Quote Of The Day is from Leonardo da Vinci, on getting information from the source: "He who can go to the fountain, does not go to the water jar."
---
Wednesday January 10, 2018
A Sign Of Things To Come: The Tucker Automobile Club has merged with AACA (Antique Automobile Club of America) Museum.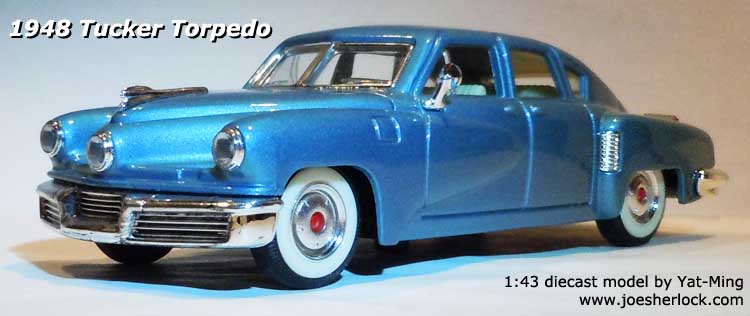 Eric Breslow, president of the Tucker Club echoed AACA Executive Director Jeff Bliemeister's assessment of the car club scene as a whole: "In my opinion, the car club model of the Seventies is dead and not coming back. Clubs are not what they used to be. The next generation is not interested in joining old-school car clubs."
Bliemeister also said he and other museum officials would like to form similar partnerships with other car clubs as they find themselves in similar positions to the Tucker club ... (more >>>)
Believe The Data, Not The Hype: A graph posted by Liam Denning on Bloomberg shows that Tesla production has been stalled at 25,000 vehicles for the last 15 months.
Meanwhile, Tesla continues to fall short on its production goals for the new Model 3, with only 1,550 examples of the mid-priced sedan delivered in the fourth quarter of 2017.
Where's the growth to support Elon Musk's boasts?
How Oprah Becomes President In 2020: She promises free Pontiacs for everyone and says Mexico will pay for them.
Bad Stock Market Predictions: Dan Wiener of the Independent Adviser for Vanguard Investors wrote in his January 2018 newsletter, "This year, I'm giving the Roubini Award to the folks at thesovereigninvestor.com for their wrong-headed ads that littered the web with headlines like 'Dow to Drop 80% in 2016'."
Not only was that ... (more >>>)
Book Review: 'Printer's Error: Irreverent Stories from Book History' by J.P. Romney and Rebecca Romney
This 280-page book contains some interesting stories. The one on Ben Franklin was especially enjoyable. In this tome about the history of printed books, each chapter stands on its own. Some chapters are very educational; others are boring.
I picked this book up because ... (more >>>)
Quote Of The Day is from Winston Churchill: "Attitude is a little thing that makes a big difference."
---
Monday January 8, 2018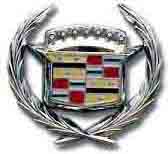 One Month Is A Data Point, Not A Trend: Nevertheless, Cadillac and Lincoln posted huge and worrisome sales drops in December 2017. Cadillac and Lincoln have chased their large import competitors for years. Now Cadillac has to compete with GMC's luxified Denali sub-brand in the SUV market, too.
Cadillac sales dropped 29% to 15,304 in December. Lincoln sales fell 17% to 10,619. Meanwhile, Mercedes sales rose 9% to 39,250, while BMW sales grew 4% to 34,253 units. Audi sales were 16% higher year-over-year with 26,977 new vehicles finding homes.
Lincoln's flagship Continental suffered a sales drop of 34% to 1,216 sedans. Sales of its Cadillac's CT6 flagship plunged 53% to 841. Cadillac and Lincoln are weak in the burgeoning SUV market. "Mercedes, for example, sells seven SUVs, which range in base price from $33,400 to $123,600."
Let's see how Caddy and Lincoln fare in 2018.
China Syndrome: General Motors sold more than 4 million vehicles in China in 2017. The Middle Kingdom is the company's largest market by more than a million units and accounts for more than half of the company's global sales.
China was GM's largest retail market for the sixth consecutive year. The company's China vehicle sales were up more than 4% from the previous high in 2016. GM sold just over 3 million vehicles in the U.S.
Haulin' Soup: Campbell's is the top selling soup brand in North America. It has been so for over 70 years. My 1:48 scale Matchbox 1932 Ford AA truck carries the Campbell's Soup livery with the slogan ... (more >>>)
As Brenda Lee Used To Sing: "I'm sorry ... So sorry ..." Gerard Van der Leun has issued a hilarious general apology to all snowflakes whom he might have offended.
Here's an excerpt: "I am so wretched to have said the bad words to you. They may well have been true, but I forgot that your feelings, no matter how puerile, always trump the truth in this world. So I admit that even though they were true, my words were unworthy of me and hurtful to you. I see your raw suppurating feelings oozing to the top of your mind and erupting from your mouth wrapped around your screams. I shall carry that Polaroid with me for the rest of my days right next to the organ donor card in my wallet. Can I fill one out for you?"
I suggest that you read the whole thing.
Happy Birthday, Elvis! He would have turned 83 today. And probably would have weighed 830 pounds. I've written more about The King here. If you choose to click on the link and read it, well ... thank yew, thank yew vurry much.
MAGA: Since December 2016, 1,788,000 people have been added to the nation's employment roster and the number of employed people set six monthly records in 2017.
Thought For Today: It seems we constantly hear about how Social Security is going to run out of money. But we never hear about welfare or food stamps running out of money? What's interesting is the first group "worked for" their money, but the second didn't.
---
Thursday January 4, 2018

2017 Auto Sales: In 2017, new U.S. vehicle sales were 17.2 million, marking the first decline after seven years of growth, capped by a record 2016. 2017 sales were down by about 2% overall. 2017 was the first year since 2009 in which auto sales failed to beat the previous year's.
Although 2017 sales volumes were kept afloat by sticker discounts, manufacturer incentives, cheap loans, cut-rate lease deals and a push into sub-prime financing, sales for 2018 are expected to decline because the U.S. vehicle market is quite saturated after several record or near-record years. There is also the expected influx of millions ... (more >>>)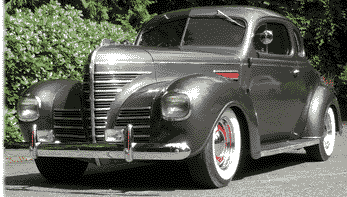 Cold Run: At 2:30 pm yesterday, it was a chilly 43 degrees, but I decided to take advantage of the soon-to-end good weather and take a drive in my '39 Plymouth coupe under beautiful Winter-blue skies - that odd color for which there's no Crayola match.
Snow-covered Mt. St. Helens and the tips of the eastern Cascades were clearly visible.
I hadn't driven the car since mid-December; it was a real treat to be behind the wheel, listening to the V8 rumble through the Glasspacks while 'The Joe Niagara Show: Cruisin' '57' blasted from the speakers. It made me feel like I was 16 again. Except I tolerate the cold much less well than I did in 1959.
I had a good drive on the lightly-traveled back roads of North Clark County. Afterward, I carefully parked the Plymouth in the garage based on the assumption that I won't be taking any more rides for a while.
Looking At The Past: Recently, James Lileks posted a Black & White World segment on his Bleat, featuring the 1961 movie, 'Blast of Silence'. The flick is about a hired killer from Cleveland who has a job to do on a second-string mob boss in New York. Lionel Stander (Max on 'Hart to Hart') narrated 1961 B-movie in his gravelly, tough-guy voice.
There are several familiar scenes, including a nice shot of Pennsylvania Station's imposing interior and a dirty, single-stripe GG1 electric locomotive at a snowy station (possibly Newark or New Brunswick) in northern New Jersey. The train was probably one of the famous Clockers, which offered hourly service to NYC.
There are also many street scenes and, while they are in New York, the stores in the background could have been from any large downtown. They reminded me of center-city Philly back in the early 1960s.
There were shots of Rockefeller Center decorated for Christmas with 1958 and 1959 Cadillac 75 limousines parked nearby along with a contemporary Jaguar Mark IX sedan. Perhaps they were waiting for NBC stars or execs. On one of the seedier sections shown, a mid-1950s Corvette with a soft top was courageously parked right on the street by its owner. I hope he kept an eye on it.
Book Review: 'The Great Quake: How the Biggest Earthquake in North America Changed Our Understanding of the Planet' by Henry Fountain
On Good Friday, March 27, 1964, a massive 9.2 magnitude earthquake struck Alaska. It was the biggest earthquake in North American recorded history and the shaking and the huge tsunamis that followed killed more than 130 people. It demolished ... (more >>>)
Quote Of The Day is from Rita Rudner: "Marrying a divorced man is ecologically responsible. In a world where there are more women than men, it pays to recycle."
---
Tuesday January 2, 2018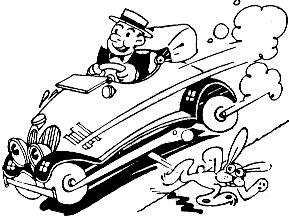 Rollin' Along: As a retired couple who don't do much long-distance car travel, we put a total of 6,931 miles on our vehicles in 2017.
My wife racked up 3,306 miles on her 2005 Toyota Avalon; the odometer read 68,056 miles at year's end.
My 2008 Lexus LS 460 showed 32,927 miles on the odometer; 3,065 miles were added in 2017.
My 1939 Plymouth coupe experienced 560 miles of fun in 2017, driving around the back roads of North Clark County.
New Wine In Old Bottles: The latest over-hyped mass transit fad is the e-Bus, a fully-electric bus. Major U.S. transit companies are unimpressed and keep buying diesels.
"Despite a surplus of cities seeking ways to reduce air pollution, electric buses haven't taken off in the United States as expected ... out of the more than 65,000 public buses currently on U.S. roads, only about 300 are electric ... they do require reliable charging infrastructure and a larger-than-average initial investment."
The first buses powered by electric motors appeared in ... (more >>>)
Great Dessert Name: Some trendy restaurants and caterers offer cheesecake lollipops. I always thought that Cheesecake Lollipops would have been a great name for a 1970s Saturday morning kids' show. Or an '80s girl band.
Question Answered: Over a year later, progressives all over the world continue to ask, "How did Donald Trump get elected?"
British journalist Brendan O'Neill has provided a multi-part answer, writing, "It happened because you banned super-size sodas. And smoking in parks. And offensive ideas on campus. Because you branded people who oppose gay marriage 'homophobic', and people unsure about immigration 'racist'. ... Because you turned 'white man' from a description into an insult. Because you used slurs like 'denier' and 'dangerous' against anyone who doesn't share your eco-pieties."
Brendan concluded, "Because you turned politics from something done by and for people to something done to them, for their own good. Because you treated people like trash. And people don't like being treated like trash.
Trump happened because of you." Amen.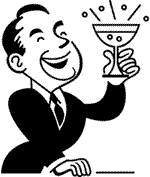 Ending 2017: We had much to celebrate on New Year's Eve. We stayed home and had cocktails and appetizers in the afternoon.
One thing I'm celebrating is an $10,430 raise - even if it is my own money. This compulsory increase in the Mandatory IRA Withdrawal is because I'm one year older plus the value of my IRA increased a goodly amount in 2017. This is what soaring stock markets will do. Even though we now have 17% of our assets in bonds and cash, our overall portfolio gained 15% in 2017. I'll drink to that!
In the evening, I cooked a large filet mignon on our outdoor grill - monitored by flashlight (technically, a Coast strap-on headlamp, one of my many Christmas gifts) - on a cold, dark but clear, dry night. The moon was quite large; last night was officially Supermoon.
My wife and I shared a bottle of 2015 Crous St. Martin Châteauneuf Du Pape from Rhone, France. It had a pleasant ruby color with aromas of cherry, mulberry and fine spices. I picked St. Martin because my late friend Dennis Gartland and I both graduated from St. Martin of Tours elementary school in Northeast Philadelphia, which once had more than 2,700 students from first to eight grades. We toasted Dennis' memory; he always enjoyed a good red. My mom and her siblings went to St. Martin's, too, as did my friend Joe Sweeney who lived a block from the school when he was young. Joe died ten years ago. And Maureen Sanderson who was maid of honor at our wedding. We toasted all of them, too.
We also drank a toast and offered good wishes to the Immaculate Heart of Mary nuns who have lived at St. Martin's convent since 1925. In January, the pastor tried to kick the nuns out. Parishioners made such a fuss that the pastor asked to be reassigned. I don't know what happened to the good nuns but hope they are faring well.
Back to the wine: Crous St. Martin is located in the northeast section of the Châteauneuf-du-Pape appellation. The origin dates from 1879 which coincides with the restoration of St. Martin's Cross ('Crous' in local provincial language), which the monks had installed to indicate the road to Châteauneuf. St. Martin is considered the messenger of civic rights and sharing. Tell that to St. Martin's former pastor who was trying to evict the IHM nuns. I bet the founding pastor, John McHugh, would have been more respectful to the good sisters.
After dinner, we watched the New Year's celebrations on television. They're just not the same since Dick Clark died. Oh well. I'm sure my parents said the same thing about Guy Lombardo.
Staying home seems more popular than ever - it's what 48% of Americans do on New Year's Eve. Only 9% actually go out to a bar, restaurant or event. About 70% of Americans stayed up past midnight as they welcomed 2018. We barely made it to the magic hour.
Hope you had a good New Year's Eve, whether at home, in a convent, at a nightclub or elsewhere.
Quote Of The Day is from Tom McMahon: "If sausage was really cured it would be a cow."