Friday December 29, 2017
Year In Review: 2017 is just about over and it was a pretty good one. Let's hope that 2018 is even better.
• Personal: 2017 was another cancer-free year for me; I hope it continues in 2018. I'm feeling fine - well enough that I put up my O-gauge train layout again.

In June, my wife and I celebrated 51 years of matrimony. That same month, she fell and broke her right arm near her shoulder. She did not require surgery but wore a sling for much of the summer. She has since regained most of her strength and range of motion.

Another 2017 milestone: our son Joe turned 50 in June. Boy, do I feel old.

I reviewed 63 books in 2017; most came from the local library. My ten favorite reads this year were 'Machine Platform Crowd: Harnessing Our Digital Future' by Andrew McAfee and Erik Brynjolfsson, 'Never Call Me A Hero: A Legendary American Dive-Bomber Pilot Remembers the Battle of Midway' by N. Jack 'Dusty' Kleiss, 'The Medici: Power, Money, and Ambition in the Italian Renaissance' by Paul Strathern, 'Before The Fall' by Noah Hawley, 'The Devil's Mercedes: The Bizarre and Disturbing Adventures of Hitler's Limousine in America' by Robert Klara, 'What A Time It Was!: Leonard Lyons and the Golden Age of New York Nightlife' by Jeffrey Lyons, and 'Go Like Hell: Ford, Ferrari, and Their Battle for Speed and Glory at Le Mans' by A. J. Baime.

As retirees, we have no plans for large purchases in 2018; we buy only what we need. Our cars, while old, are in good shape and have plenty of miles left in them. In 2017, we bought two new sofas for our family room. We also purchased a new outdoor grill. I hauled it home in the cavernous trunk of my '39 Plymouth business coupe.

• Car Stuff: For me, 2017 was the year of many pleasant drives in my 1939 Plymouth. Once again, Mercedes-Benz was the top-selling luxury brand in the U.S. this year.

Motor Trend's Car of the Year was the Alfa Romeo Giulia. Monterey Week - the shows and auctions - was as exciting as ever. A British Racing Green 1956 Aston Martin DBR1/1 sold for record-breaking $22,550,000.

• The Economy: By almost every measure, the U.S. economy has soared. Businesses continue to be optimistic about the future under a Trump administration. The Dow-Jones Industrial Average was up over 25% for the year (its best performance since 2013) and the S&P 500 increased over 19%, while the NASDAQ gained over 28%. The largest S&P tracking index mutual fund (Vanguard Index 500 Fund) was up 22% (with dividends reinvested) - much better returns than you'd receive from a money market fund or savings account these days. The Dow hit 71 new high closes in 2017 - a record in itself.

Since Donald Trump's November 2016 election, the Dow-Jones Industrial Average has gained over 33% in value.

Truck tonnage surged almost 8% in the year ending November; this is one of the most impressive proofs that economic activity has improved measurably this year. Christmas sales reached $598 million this year, up 6% - the biggest gain in Christmas sales in a dozen years.

• Passings: Deaths in 2017 included Fox News exec Roger Ailes, 'Gong Show' host Chuck Barris, comedian Shelly Berman, rock-n-roll pioneer Chuck Berry, actor Joseph Bologna, Fox News 'Bulls and Bears' host Brenda Buttner, musician Glen Campbell, actor/musician David Cassidy, actor Mike 'Mannix' Connors, comic Bill 'Jose Jimenez' Dana, rock legend Fats Domino, good friend Dennis Gartland, novelist Sue Grafton, jazz legend Buddy Greco, 'Perry Mason' legal secretary Barbara Hale, game show host Monty Hall, Playboy founder Hugh Hefner, actor John Hillerman, actor Clifton 'Sheriff J.W. Pepper' James, actor Martin Landau, comedian Jerry Lewis, Satan's pal Charles Manson, former child star and 'Hollywood Squares' regular Rose Marie, actress Mary Tyler Moore, Bond actor Sir Roger Moore, 'Happy Days' actress Erin Moran, actor/singer Jim Nabors, actor Bill Paxton, singer Della Reese, comedian Don Rickles, singer Keely Smith, gossip columnist Liz Smith, wrestler George 'The Animal' Steele, stutterer and country singer Mel Tillis, marketing guru Jack Trout, 'People's Court' Judge Joseph Wapner and 'Batman' Adam West.

• Business Demises: Companies that went bankrupt or out of business in 2017 included women's apparel chain The Limited, teen apparel retailer Wet Seal, Eastern Outfitters (parent company of Bob's Stores and outdoor retailer Eastern Mountain Sports), luxury fashion house BCBG Max Azria, women's clothing chain Vanity, electronics and appliances retailer Hhgregg, the legendary RadioShack, outdoor chain Gander Mountain, retailer Payless ShoeSource, children's clothing retailer Gymboree, mega toystore Toys R Us, women's fashion and accessories retailer Charming Charlie, tech company Jawbone, SolarWorld AG (the German parent of a major solar factory in Hillsboro, Oregon), Jollie's Restaurant & Lounge, the family owned watering hole for locals and passing truckers in Ridgefield, WA, 160 year-old Italian fedora-maker Borsalino - one of the world's most famous hat makers, women's shoe chain Aerosoles, jeansmaker True Religion Apparel,, hot yoga pioneer Bikram Choudhury and Sears Canada. With the continued march of internet purchases, retail bankruptcies hit a six-year high.

• Everything Else: The biggest news story of the year was Donald Trump who made the news - bigly - just about every single day. Arguably, the hardest-working president in my lifetime, he has swept through the Washington swamp like a hurricane. Each downed branch represented a deliberate reversal of the policies of Barack Obama. Donald Trump has accomplished much in his first year in office. Here's a partial list from World Net Daily. Paul Bedard posted 81 significant Trump achievements.

Environmental Protection Agency officials are "leaving in droves," according to the New York Times. More than 700 people have left the Environmental Protection Agency since President Trump took office, a wave of departures that puts the administration nearly a quarter of the way toward its goal of shrinking the agency to levels last seen during the Reagan administration.

In the last 12 months U.S.-backed combat operations drove ISIS from its last bits of territory; America withdrew from the Paris Agreement on Climate Change, UNESCO, the Trans-Pacific Partnership. Congress overhauled the tax code and began dismantling Obamacare. The US embassy will move to Jerusalem. There is a broad-based improvement in employment, even among those with the least education. Thanks to the tax-cut many companies have announced bonuses for employees.

The December CNBC All-American Economic Survey found that, for the first time in at least 11 years, more than half of respondents to the survey rated the economy as good or excellent, while a near record 41% expected the economy to improve in the next year. Under President Trump, nearly 1.7 million new jobs have been created. Life is good and getting better for most Americans.

2017 was another year of medical miracles. Doctors treating a critically ill boy with a devastating skin disease used experimental gene therapy to create an entirely new skin for most of his body. A dad whose fingers were replaced with his toes after a horror accident has learned how to use his new digits to hold a pen - and even peel vegetables. A man who lost an ear in traffic accident has replacement attached after it was grown on his arm.

Scientists are making remarkable progress at using brain implants to restore the freedom of movement that spinal cord injuries take away. Scientists have solved fundamental problems that were holding back cures for rare hereditary disorders. The same approach may soon cure cancer, heart disease, and other common illnesses.

Finally, global poverty reduction continues in 2017 thanks to technology, the spread of democracy and capitalism. The world is expected to reduce extreme poverty by 38 million people next year.
There are many reasons to celebrate.
---
Wednesday December 27, 2017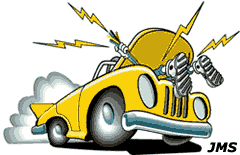 Electric Fantasy: Despite all the hype about electric cars, an article in Bloomberg predicts that electric cars - which today comprise only 1% of auto sales worldwide, and even less in the U.S. - will, by 2025, account for just 2.4% of the U.S. market and less than 10% globally by 2025, according to researcher LMC Automotive.
"Automakers with ambitious plans to roll out more than a hundred new battery-powered models in the next five years appear to be forgetting one little thing: Drivers aren't yet buzzed about the new technology. ... Magna International Inc., the largest auto supplier in North America, is having vigorous debates over whether to add capacity to tool up for electric cars when its executives don't see much demand for them."
As I've written before, electric vehicles may eventually be popular in major U.S. metro areas, especially as short-commute vehicles, but in less-populous areas, electric and/or autonomous vehicles will be relatively scarce and internal combustion engines will dominate.
Elsewhere on the planet, expect to see more rapid acceptance. Europe, due to the regulation-loving EU, will have more electric cars than America, as will polluted, high-density areas in China and India. Japan may go big on electric minicars because they have dense urban areas and EVs appeal to their tech-longings.
Retro-Futuristic: I like the looks of the 2018 Morgan EV3 three-wheel electric runabout.
"The EV3 takes its tubular space frame chassis design inspiration from 1930s aero-engine race cars, classic motorcycles and 1950s fantasy automatons. It's the first Morgan vehicle to make use of carbon composite body panels for the bonnet, tonneau cover and side pods. They're hand-worked over an ash wood frame along with the remaining aluminum panels."
Prices start at just over $40,000. Make your neighbors jealous - be the first on your block to own one.
Everything Old Is New Again: Simba, a U.K.-based bed company, is working with an architect firm to create a bus with 14 sleeping pods to ferry passengers in private, comfort and safety on long commutes. The company hopes to eventually operate on eight routes across four U.K. cities starting in August 2018.
"Upon boarding the bus, which is being dubbed the Snoozeliner, passengers will indicate electronically which stop they intend to depart. On-board stewards will then wake them up when the time has arrived to get off the bus. Each pod will have USB chargers, WiFi access and a storage system for valuables and their shoes."
In the 1930s, U.S. buses with Pullman-style accommodations were cruising the nation's highways and byways. Developed in the late 1920s, the Pickwick Nite Coach bus was semi-streamlined and offered 28 air-cushioned chairs by day and 28 berths by night. Hot meals prepared and served on board. There were two lavatories. These buses were staffed by a crew of three (driver, steward and porter). They ran over Pickwick-Greyhound and affiliated lines.
In the 1939 movie 'Babes In Arms', Judy Garland boarded a double-decker sleeper bus to travel from Long Island to Schenectady, NY.
In the end, these buses failed to profitably compete with rail service and disappeared.
I Hope You Got What You Wanted For Christmas: I did. I received many gifts. The gift of feeling good. Some very good bottles of wine. Some requested books - I'll post reviews in 2018. And, most of all, the opportunity to be with family.
Oh ... and snow, too. It arrived Christmas Eve, just before Santa.
Working On The Railroad: Last Saturday, I switched out two train consists on my O-gauge train layout. On the middle level, I swapped out the Pennsylvania Railroad GG1 electric locomotive pulling a set of silver Congressional Limited cars for the PRR Aerotrain. On the lower level, I replaced the Lionel Hiawatha set for a Pennsy T1 4-4-4-4 steam locomotive pulling a set of PRR Broadway Limited passenger cars: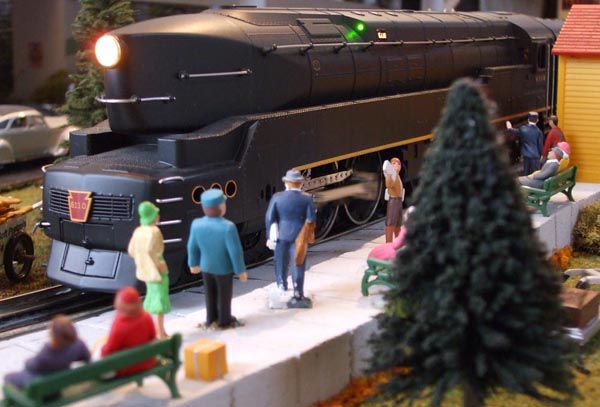 Sentiment of The Season ... is from Greg Gutfeld: "Hillary Clinton is the Christmas fruitcake that no one wanted."
Book Review: Thank You For Being Late: An Optimist's Guide to Thriving in the Age of Accelerations' by Thomas L. Friedman
The author is a three-time Pulitzer Prize recipient and, over the years, he has pumped out a lot of columns and some books. At his best, Tom Freidman, is a great storyteller, particularly ... (more >>>)
Quote Of The Day is from Will Rogers: "Good judgment comes from experience, and a lot of that comes from bad judgment."
---
Monday December 25, 2017
Away In A Manger: Every Christmas, we put up a Nativity set which belonged to my parents. I don't know its history; the stable has a date stamp of 1937 on the base, so it is now eighty years-old. It may have belonged to my dad's family. Or my mom's. Or maybe my dad made it in high school; he was quite good at carpentry. In 1950 or thereabouts, my mom painted a Bethlehem scene on the back wall of the stable.
I've had to repair the stable several times. The years have taken their toll on the wood, which has dried out, warped and split. But I'll never throw it away because it is part of my family's Christmas tradition.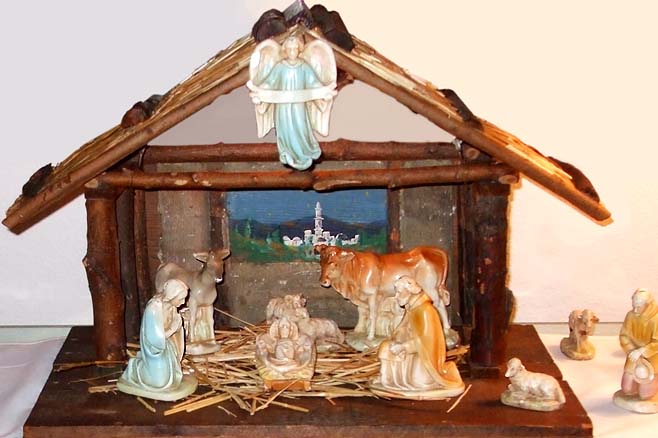 In addition to its original (presumably Pennsylvania-made) parts, some of the wood components have been replaced using branches from our trees - some when we lived in Oregon and some from our present Battle Ground, Washington property. New straw, bought locally, has replaced portions of the original roof.
My two children had Nativity figures but no structure in which to house them. In 2004, I fabricated two new stables - one for each - and presented them as Christmas gifts. I kept the 1937 model for my wife and me.
St. Francis of Assisi first popularized the Christmas manger in the 13th Century. The use of a manger or feeding trough as a makeshift bassinet inside a barn or stable recalled the Gospel according to Luke, who wrote that Mary gave birth to Jesus, and "laid Him in a manger, because there was no room for them in the inn."
These many centuries later, we still use miniature Nativity scenes to remind us of the real meaning of Christmas.
No one knows what the real stable and manger looked like; in those ancient times, there was no thought given to preservation of historic sites. Like the Hanging Gardens of Babylon and the Colossus of Rhodes, the original Nativity stable no longer exists. Except in the hearts of Christians everywhere.
"And it came to pass, that, while they were there, the days were accomplished that Mary should be delivered. And she brought forth her firstborn Son, wrapped Him in swaddling clothes and laid Him in a manger.

The Angel said, "Fear not: for, behold, I bring you good tidings of great joy, which shall be to all people. For unto you is born this day in the city of David a Savior, which is Christ the Lord.

Glory to God in the highest and, on Earth, peace and good will toward men."
---
Friday December 22, 2017
Washer Woes: Consultants are urging dealerships to schedule the first service visit before a new-vehicle owner or leaseholder leaves the store, as a way to build loyalty and retain service business. Building loyalty means keeping profitable repair departments busy. Of course, if they get too busy, prospects will get their service work done elsewhere.
A couple of weeks ago, my wife's Toyota Avalon started leaking windshield washer fluid. I couldn't see where the water was coming from (if only my wife would let me buy a lift - I'm sure it would pay for itself in 250 years or so) but I suspected that it was a leaky hose or hose connection rather than the tank itself which is not pressurized like the ones on vintage Volkswagens.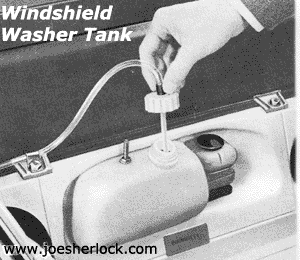 Starting in 1962, VW Beetles came with a windshield washer powered by compressed air. It was located behind the spare tire. To service it, one had to depressurize the one-liter holding tank, pour in the washer fluid and then repressurize the tank to the correct 35 psi. For me, that meant a trip to the service station, since I didn't have my own air compressor in those days.
Often, the air pressure would maddeningly disappear before the vessel ran out of washer fluid. The blow-molded polyethylene tank would burst every few years, providing a fairly predictable revenue stream for the dealer's Parts Department. It happened regularly on every one of the three Beetles I owned.
Back to the present: I called the local Toyota dealer to set up an appointment. I spoke to an indifferent lass named Amber, who informed me that our car was "not in their computer" even though we've had it serviced several times at McCord's Vancouver Toyota. Asking, "Who are you again?," she had no record of us and no mid-morning appointments available for us not-in-their-computer deplorables, even a week out.
"Gee, I guess you're not interested in our business, Amber," I said. I received no response, so I rang off and called a local repair shop we've used before. They remembered us and our car, responding, "When would you like to bring that red Avalon in?" We made an appointment for two days hence. Art Morse Auto Repair fixed the car without any drama and thanked us for our business.
Guess who we'll call next time?
I'll Be Home for Christmas: As I grow older, I find that various ornaments on our Christmas tree bring back pleasant memories. Each has a story to tell.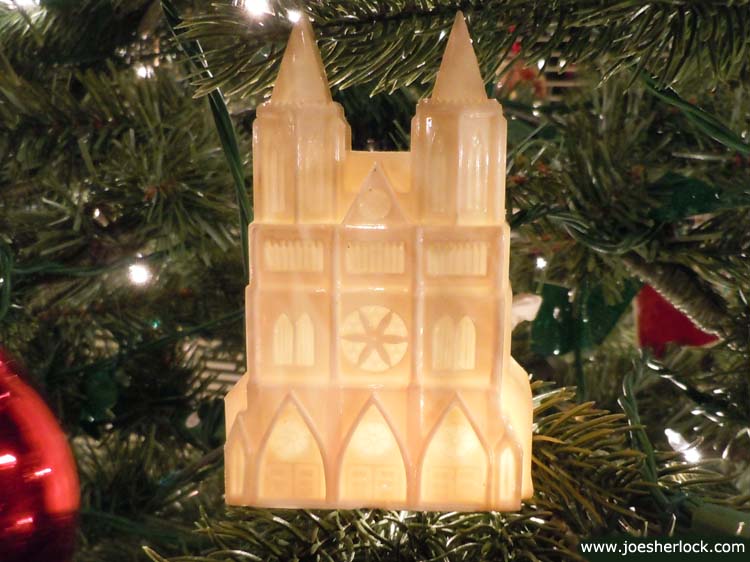 The oldest decoration is an injection molded, ivory-colored, translucent polystyrene cathedral. Mass-produced shortly after World War II, it was probably a dime-store purchase by my mom. The little cathedral has a large rounded slot on the bottom so that it can fit over a tree light and be backlit.
The church itself is a generic design, adapting elements of the great cathedrals of Cologne, Notre Dame, Truro and Washington's National Cathedral. At age 70, it remains in good shape - aging gracefully - and has been accorded a place of honor on our tree.
Just looking at the little plastic church evokes pleasant memories of my long-gone childhood. Which brings me to that old song ... (more >>>)
Thievery: Such a crime is even worse when the victim is a church. In Northeast Philadelphia, police are investigating a matter of embezzled funds at St. Dominic Parish, on Frankford Avenue. "A business manager allegedly embezzled an undisclosed amount of funds from the church."
Established in 1849 ... (more >>>)
Four Stages of a Man's Life: 1. You believe in Santa Claus. 2. You don't believe in Santa Claus. 3. You are Santa Claus. 4. You look like Santa Claus.
---
Wednesday December 20, 2017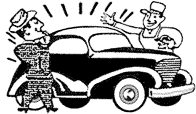 Bubble Alert: Tyler Durden at Zero Hedge wrote, "U.S. auto sales have hovered well north of replacement rates for several years now on the back of an improving labor environment and more importantly an extremely accommodating financing market characterized by $0 down, 0% interest loans to subprime borrowers, with perpetually longer maturities to help manage monthly payments ... because if your monthly payment is $500 you can afford it, right?"
Data from Experian indicate that "the auto market may finally be on the brink of running right off the other side of Ford's Proverbial 'Plateau'." The article cites a lot of problem areas, especially the record number of cars coming off-lease. And that traditional banks and finance companies are starting to aggressively slash their share of new auto originations while OEM captives are being forced to pick up the slack in an effort to keep the music going just a little longer.
Bring Money: Hennessey, maker of extreme, high-power vehicles, is building Ford-based Velociraptor 6x6 trucks, priced at $349,000 each.
The trucks are powered by a modified V6 motor, "making 602 horsepower and 622 pound-feet of torque. Hennessey claims the engine can hustle the big truck to 60 mph in 4.9 seconds." That's over 100 horsepower for each wheel.
Get your order in now.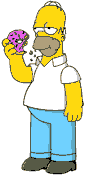 A Prediction ... from Taki magazine: "Probably the best thing about the current nuclear wave of Tranny Mania is that, if left unimpeded, it will destroy women's sports, firmly establish that gender is real and that men and women have different mean levels of athletic ability, anger lesbian feminists to the point where they engage in brutal and prolonged bloody street battles to establish dominance over male-to-female trannies, and herald in a new era where everyone returns to traditional gender roles, men stop being such pussies, and women wear chaste and modest Amish clothing while they resume baking pies."
As Homer Simpson would say, "Mmmmmmm .... pies."
New Reality Show Brewing: An entire family – man, woman, son and daughter – in Arizona is transgender. "The father identifies as a woman. His fiancée, the mother-to-be, identifies as a man. The son considers himself a girl and, of course, the daughter thinks she's actually a boy." An entire transgender family is located under one roof, although the gender status of the couple's two dogs was not disclosed.
Book Review: 'Fifty Inventions That Shaped The Modern Economy' by Tim Harford
This 280-page book contains short chapters - one about each of Harford's selected inventions. His choices are admittedly arbitrary and subject to debate. Some chapters are interesting and insightful - others dull and boring. I found parts of the book .. (more >>>)
Holiday Fact: The main reason Santa is so jolly is because he knows where all the bad girls live.
---
Monday December 18, 2017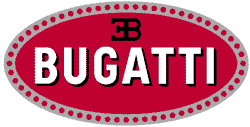 Pampered Treatment: If you own a $3 million, 1,500 horsepower Bugatti Chiron, your recall worries will be less than that of some lowly Kia owner.
Bugatti "recently informed U.S. auto safety regulators that it is recalling some of its Chiron models because of faulty welds in the front seat recliner brackets. In addition to the usual letters required by law, its "Flying Doctor" concierge technicians have followed up with personal phone calls to the owners. They will then retrieve the affected Chirons and transport them in an enclosed truck to one of 12 Bugatti dealers in the U.S. for inspections, Cedric Davy, marketing manager for Bugatti. If an improper weld is found, Bugatti will replace the entire seating assembly, Bugatti said in its recall notice. A total of 47 vehicles worldwide are affected, about 12 of which are in North America."
Pick-up Owners Vote Republican - Who Knew? Stanford University researchers used a computer algorithm to determined whether a neighborhood leaned to the left or right by looking at vehicles in 50 millions of images from Google Street View in 200 American cities.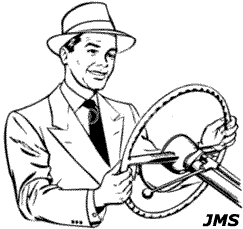 When sedans outnumbered pickup trucks, there was an 88% chance the city would vote Democratic. "In areas with more pickup trucks, the odds switched to 82% in favor of Republicans, the researchers concluded."
Well, there is that 1980s book: 'You R What U Drive'. And, in my Eight Americas chart, I listed the typical vehicle in each category.
"Volkswagens and Aston Martins were associated with white neighborhoods while Chryslers, Buicks and Oldsmobiles tended to appear in African-American neighborhoods, the study found." I only know that, in the 1970s, just about every Electra 225 was driven by a person of color, usually male.
The study also found that 99% of women riding brooms voted for Hillary Clinton. And, if you see an ominous-looking, large black van speeding by, Hillary is probably inside. And there's an 87% chance she's still whining about the election.
The Sinking, Stinking Ship Known As Downtown Portland: Once upon a time we were regulars at downtown events: Broadway in Portland series, concerts at the Schnitz, dinners at downtown's many upscale restaurants.
No more. Camping homeless, aggressive panhandlers with their big dogs, tough-looking street kids, and impossible parking are the primary causes. Thanks, liberal Portland government overlords.
I penned that sentiment over five years ago. And things have only gotten worse ... (more >>>)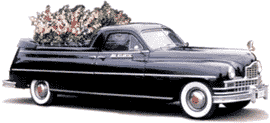 Gone But Not Forgotten: Keely Smith, Grammy Award-winning American jazz and pop music singer, who performed and recorded extensively in the 1950s with then-husband Louis Prima, and throughout the 1960s as a solo artist, has died at age 89 in Palm Springs, CA.
Prima & Smith's recording of 'That Old Black Magic' became a 1958 hit, reaching eighteen on the Billboard Hot 100. The duo recorded another hit, 'I've Got You Under My Skin', in 1959. Their wild, energy-filled stage act packed 'em in at Las Vegas and Tahoe lounges. Smith and Prima performed 'That Old Black Magic' at John F. Kennedy's inauguration party.
Keely Smith's deadpan act was popular with fans. She got a number one female vocalist reward in 1958 and '59 from Billboard and Variety. Keely also received a Playboy Jazz Award in 1959. She was honored in the Las Vegas Hall of Fame as well as with stars on the Hollywood and Palm Springs walks of fame.
As Dave Burge wrote, "Whatta dame." RIP, Keely.
Quote Of The Day is from Jay Leno: "The Supreme Court has ruled that they cannot have a Nativity scene in Washington, D.C. This wasn't for religious reasons. They couldn't find three wise men and a virgin."
There was no problem, however, finding enough asses to fill the stable.
---
Thursday December 14, 2017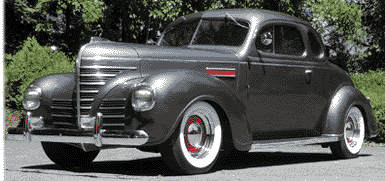 Return To Normal: In the Pacific Northwest, it typically rains all winter long. The past week or so had been sunny and cold but on Tuesday, it clouded up. My wife and I had a holiday lunch at Hudson's Grill at the Heathman Lodge, consuming most of a bottle of Terra Blanca 2014 Red Mountain Merlot. The description read: "Concentrated black cherry with hints of clove on the nose is followed by velvety layers of black cherry, plum and other black fruits. Dusty layers of soft tanins, dried cherries, black fruits, and nuances of clove and hints of chocolate melt together on the long, balanced finish." Whatever ... it was very good.
After returning home, I fired up my '39 Plymouth business coupe and took a drive. It was cold (39 degrees at 1:00 pm) and the skies were mostly cloudy. Rain is forecast by Friday. Nevertheless, I had a good drive on the lightly-traveled back roads of North Clark County. Afterward, I carefully parked the Plymouth in the garage based on the assumption that I won't be taking any more rides for a while.
Lexus Has Lost Its Way: Forest Casey and Tim Healey posted photos from the Los Angeles Auto Show at The Truth About Cars.
What struck me was the photographic juxtaposition of a new Lexus SUV and a Lincoln SUV. Yes, we all know that Lexus is a more reliable and more prestigious brand than Lincoln. We also know that vehicles now sport big ugly noses due to pedestrian safety standards.
But Lexus' front-end styling is across-the-board hideous, which is why I'll never buy another one. Style counts. Back in 2007, the Lexus LS took top honors at the L'Automobile piu Bella del Mondo (World's Most Beautiful Automobile), an annual automotive fashion show, held in Milan, Italy. No longer.
The Lincoln Nautilus is a much better-looking vehicle. I could live with it, even with its reliability and trendiness/brand-snobbery shortcomings.
Middle Kingdom Invasion: Jack Baruth flew to Florida and rented a big luxury cruiser - a Volvo S90 T5 AWD sedan. It's made in China. It's a nice car, but .... he mused, "What will the paint and leather look like in five years? How reliable will the boosted four-cylinder be? Is this really a half-million-mile car like all the Volvo 240s that still trundle around Boston and the Pacific Northwest?
As fate would have it, I happened to be right behind a Buick Envision when I returned the S90 to Hertz. There was something odd, and a little sad, about seeing two brands that used to mean so much to people used to sell Chinese cars to rental companies. Maybe that's where the S90 is best experienced: as a rental car. You can enjoy the styling, luxuriate in the space, impress your friends with the back seat. Then you can take it back and drop it off. Then you can get on a plane and go home, where your American-built car (or Mexican truck, or Italian Lamborghini) is waiting for you.
That's the Volvo S90 in a nutshell. Like southwest Florida, it's a nice place to visit - but I wouldn't want to live there."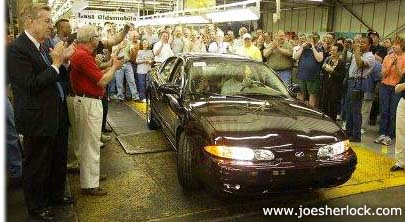 Deader Than Ever: If you were hoping for a revival of the Oldsmobile brand, this news item should throw cold water on your dreams.
The last Oldsmobile to come off the line is headed for the auction lane. General Motors will sell the 2004 Oldsmobile Alero at State Line Auto Auction in Waverly, N.Y., on December 15th. (Update: it fetched $42,000.)
Also on sale are two other last-of-their-kind Oldsmobiles: a 1999 Cutlass and a 1996 Ciera. (They sold for $17,000 and $15,000, respectively. All three Odlsmobiles went to the same buyer.)
"After the Alero - signed by the workers who built it — rolled off the Lansing, Mich., assembly line, it went to the R.E. Olds Transportation Museum in Lansing and then to the GM Heritage Center outside Detroit." Buh-bye.
Publicity Stunt: Budweiser beer maker Anheuser-Busch has reserved 40 Tesla Inc all-electric semi-trucks as it seeks to reduce fuel costs and vehicle emissions. I guess that watery swill they sell weighs less and doesn't put much of a load on the batteries.
Not to be outdone, PepsiCo has reserved 100 of the electric Semis, the largest-known order of Tesla's big rig so far, as the maker of Mountain Dew soda and Doritos chips "seeks to reduce fuel costs and fleet emissions." Pepsi must have lifted that phrase from Bud's press release. A trailer-load of Doritos (the bags are half-air) weighs - what? - 700 pounds?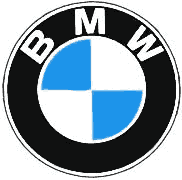 Electric Death Trap: BMW is issuing a recall for every i3 EV sold in the United States, after unfavorable results from crash tests. That's the weird-looking little car with the BMW kidney grille. It's been around since mid-2013 but I've only seen one of them on the road.
The recall affects i3s "sold in the U.S. from model years 2014 through 2018 (that's all of them), a total of about 30,542 units. The test it failed is a front rigid barrier crash, specifically with a 5-foot-tall, 110-pound female in the driver's seat who is not wearing a seat belt. Such a situation produces a "marginally" higher risk of neck injury according to NHTSA tests."
Recognition & Praise: Scott Huntington wrote about The View Through The Windshield: "This blog, online since 2004, is a fantastic place to stop if you love cars as much as Joe Sherlock. He's liked cars since he was too small to see over the steering wheel, though he did drive his first car at 13. It might not be the most user-friendly blog -there are lots and lots of pages of information to scroll through - but there's a reason Sherlock is one of the most popular car bloggers on the Web right now. His background in mechanical engineering gives him a unique perspective on a lot of new car innovations." Thanks, Scott.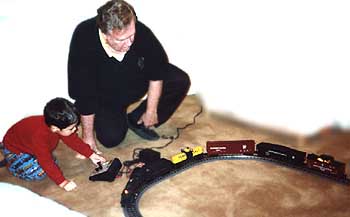 Trouble In Toyland: Hornby Hobbies is a UK-based toy and model conglomerate. The original company was founded by Frank Hornby in 1901 and focused on toy trains. Today, the firm owns a number of model trains and railroad accessory brands (Hornby, Lima, Jouef, Arnold, Rivarossi, Lyddie End Scaledale), model and toy vehicles (Corgi, Scalextric, Pocher), as well as model aircraft and accessories (Airfix, Corgi, Humbrol).
In 2015, Hornby began a series of declining financial results. The major reason behind the decline, Hornby declared, was two-fold: the decline in the number of collectable customers (due to old age or death), and a lack of interest in modeling as a hobby in light of internet activities. After the stock price dropped by more than 50% in a year, Hornby declared that it planned to cut more than half of the toys it made, after discovering that it generated 90% of its profits from only 50% of its range. I'm shocked that ... (more >>>)
Book Review: 'Bourgeois Equality: How Ideas, Not Capital or Institutions, Enriched the World' by Deirdre Nansen McCloskey
In this concluding volume of her economic trilogy, the author posits that the decline in extreme poverty began with the virtuousness of middle-class ideas, mostly classical liberal ones. Deirdre McCloskey is an emerita distinguished professor of economics and of history, and professor of English and of communications at the University of Illinois at Chicago. Given her credentials, you'd think ... (more >>>)
It Doesn't Pay To Feud With Donald Trump: Just ask these 30 celebrities. People who live in glass houses shouldn't throw stones.
Quote Of The Day is from Frank J. Fleming: "Due to rising energy costs, Santa will no longer leave a lump of coal in your stocking if you're naughty and instead just punch you while you sleep."
---
Tuesday December 12, 2017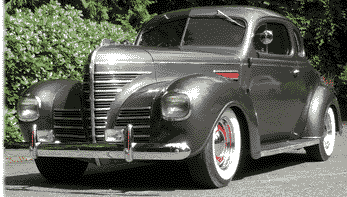 Fresh Juice: When I fired up my '39 Plymouth coupe last Thursday, the starter motor spun a coupe of times and then slooowwwwwed down to a dying groan. But the engine caught and I took the old car for a drive, hoping naively that the tired 12-volt battery would charge up and return to its old reliable self.
No such luck. When I started the car Friday in 37-degree weather, the same thing happened. So I wised up and headed to Battle Ground for a new battery.
Things were very busy at Les Schwab and there was no place for me to park. When I exited my still-running car and explained that the battery is in a wooden box underneath the front seat and that the seat needed to be removed for access, a Schwab tech moved me to the head of the line and replaced my nine-plus year-old Schwab battery with a brand new one, while I stood by and showed them how to remove/reinstall the seat and access the battery in the box with the bolted-down lid.
Thanks to Cory who did a fantastic job. He and other dedicated staff are why I keep returning to Les Schwab. My new battery carries a seven-year warranty.
When I got home, I continued my fresh battery theme and put a new nine-volt one in the Plymouth's dead garage-door opener. The opener now works. All in all, it was a good day.
On Saturday, I took the Plymouth out again. At 12:30 pm, the temperature was a mere 39 degrees and there were still frosty spots on shady road portions from the overnight sub-freezing temperatures. The blue sky was so pale it looked almost gray. It may not officially be winter yet, but it certainly looks and feels like it. I had a nice peaceful drive, though.
Beetlemania: Paul McCartney's 1964 Aston Martin DB5 sold for $1.8 million at auction, while Ringo Starr's old Mini Cooper went to Geri Horner, nee Hollowell, formerly Ginger Spice of the Spice Girls for $137,000.
Meanwhile, at RM Sotheby's New York auction, a 1965 Aston Martin DB5 Drop Head Coupe was sold for a fee-inclusive price of $2.7 million, establishing a new record for a DB5 convertible sold at auction. A 1952 Jaguar C-Type (chassis XKC 007) also crossed Sotheby's block at $5,285,000, selling faster than spare electrical parts at a British car meet. It was the first example to win a race on U.S. soil, at the hands of the legendary Phil Hill no less.
In related news, rocker Neil Young's red 1953 Buick Roadmaster Skylark convertible brought $400,000 at auction. His collection of Lionel toy trains sold for almost $300,000. A custom psychedelic-painted Lionel Commodore Vanderbilt 4-6-4 locomotive and tender, looking as gaudy as Liberace's Christmas decorations, sold for $10,000.
There's a sucker born every minute.

Vantage Point: Speaking of Aston Martin, I like the looks of the all-new Aston Martin Vantage.
"It is powered by a 503-hp, 513-lb-ft 4.0-liter twin-turbo V8. 0-60 times are expected to be 3.6 seconds - give or take a tenth - and top speed should be around 195 mph." The new Vantage will be priced at less than $150,000.
Making A List: One of my crazy Canadian buddies jokingly planned to takeover the U.S. government by coup. Because I'm the only car guy in his circle of friends, he was planning on installing me as Secretary of Transportation.
Then he canceled the whole thing because "no one seemed to be interested." I replied, "What?!? Rats! I had already started on my Action List as Transportation Overlord." Here's what I had so far:
• Raise the National Speed Limit to 85 mph.

• Eliminate all electric/hybrid subsidies.

• Discard all CAFE regulations.

• Mandate Glasspack straight-through mufflers on all cool-sounding car engines so they will sound even cooler.

• Eliminate all federal subsidies for mass transit. And bring back old-style metal tokens because they always worked unlike these new-fangled smart cards.

• Get rid of ethanol in gasoline. Bring back lead additives if needed. (We chewed on lead paint on cribs and windowsills as teething toddlers and breathed leaded gas fumes for the first 42 years of our lives and we turned out awesome!!!)

• Bring back 100-octane fuel. Zooooooom!!!!

• Make AMTRAK self-supporting and redesign its locomotives to look more like Japanese bullet trains even if they don't go fast, because perception is reality.

• Make postal delivery vehicles look Jetsons cool - rather than something styled in 1951 using a discarded Animal Crackers box, scissors and Elmer's Glue.

• Reintroduce supersonic passenger jets, to make up for time wasted in TSA lines.

• Institute the death penalty for people who drive too slow in Interstate left lanes and won't pull over.
Remembering Aunt Ceil: My godmother and favorite aunt died 63 years ago at the young age of 38. She suffered many health problems in her lifetime and endured ... (more >>>)
The Eighties Called ... and they mailed me a catalog: The Sharper Image, a mail order establishment where I bought too much mostly-useless electronic gizmos and overpriced glitzy crap in the fabulous 1980s, has returned. I received a new catalog in the mail recently. It almost inspired me to put on one of those yellow-with-small-red-dots power ties of the era, push up my sport coat sleeves and listen to The Pointer Sisters' 'Neutron Dance'.
At one time, The Sharper Image sold over $750 million worth of merchandise though its catalog and almost 200 brick-and-mortar stores. The company went spectacularly bankrupt in 2008. In the 1990s, I sometimes visited its store in Portland while killing time. I never bought anything in the store and never saw anyone else buy anything there either. (Interestingly, the black population of the Portland metro area is around 3%. But, inexplicably, a third of the people wandering around Sharper Image were Afro-American.) I couldn't understand how the Pioneer Place location stayed in business. Then it closed. No surprise there.
The new catalog is a pale imitation of Richard Thalheimer's original. The prose is no longer full of carefully-crafted exuberance and it kinda looks like every other catalog. No longer California tech-cool, the company is now based in Farmington Hills, Michigan - a suburb of Detroit.
The new Sharper Image still offers a nose-hair trimmer for $29.95, the same price the original Sharper Image charged in 1986. It's a good thing that the government's Consumer Price Index isn't based on nose-hair trimmers. If it was, we'd have zero percent inflation over the past 31 years and my Social Security payments would be much less.
Quote Of The Day is from Steven Wright: "I didn't get a toy train for Christmas like the other kids, I got a toy subway instead; you couldn't see anything but every now and then you'd hear this rumbling noise go by."
---
Friday December 8, 2017

Winter Drive: At 1:00 pm yesterday, it was sunny and cold (44 degrees). It had been a few days since we had rain, so I fired up my '39 Plymouth coupe and took a drive. The skies were pale winter-blue, almost cloudless and clear enough to see snow-covered Mt. St. Helens to the north and the now-white Cascades peeking over the eastern hills.
I had an enjoyable drive, partly because I wore gloves and dressed warmly, since I have 23 seasons of experience with the Plymouth's original, anemic heater.
It's Not Even 2018 Yet ... and the 2019 models are already out. Case in point: the 2019 Lincoln MKC compact crossover which has the new Continental corporate grille and looks like a shrunken version of its big brother, the Navigator.
As a way of vacuuming more money out of your pockets, MKC buyers "can also opt for the Lincoln Black Label treatment, which includes premium trim upgrades but also a roster of membership perks: annual vehicle detailing, anytime car washes and access to a curated list of restaurants where feted chefs will prepare a special dining experience. There are three Black Label themes, each inspired by the arts, travel, fine food and culture:
• Modern Heritage, defined by a clean, modern aesthetic and Vianca White Venetian leather

• Indulgence, which lives up to its billing with surfaces trimmed in Venetian leather and Alcantara and accents from Ziricote wood

• And Center Stage, inspired by the world of theater, featuring a diamond-L perforation pattern on the Alcantara cloth inserts finished with precisely stitched Foxfire Red piping, exotic wood accents and Jet Black Venetian leather with Firefox Red accents."
All this ... in an entry-level, small Lincoln SUV. My stars!
Bangle's Back: No, not The Bangles, the comely 1980s girl band of 'Walk Like An Egyptian' fame.
I'm referring to the tortured automotive artist, Chris Bangle, who drove many luxury car buyers to Mercedes-Benz during his tenure as BMW Group design honcho. He is best known for the Bangle Butt of the 2002 BMW 7-Series.
"After he packed up his desk at BMW in 2009, he set out and started his own design company, forming Chris Bangle Associates. Since then, the company has designed buildings and art but, tellingly, never a car. Until now."
Mr. Bangle "has been tagged by a Chinese firm to design an electric car for its Redspace Project, a venture bent on creating an EV for urban environments." The resulting white, black and orange vehicle can best be described as Cuisinart meets Fisher Price. And not in a good way. If there is a good way for such a pairing.
"Billed as a new visual language for EVs, the REDS (short for Redspace), is "a space, a space that became a car." A project developed by Bangle and his team for CHTC (China Hi-Tech Group Corporation), it is not considered by the company to a concept car, a research program, or a even a design exercise. Instead, according to its creators, it is the first phase of a program with the aim to start manufacturing in the near term." Good luck with that.
As for The Bangles, I always felt that their 1988 'Eternal Flame' could be revived as a hymn, if they'd simply replace Darlin' with Jesus.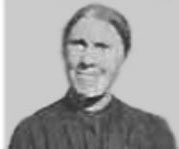 Happy Birthday, Kate: My great-grandmother, Catherine Sherlock, was born 181 years ago today in Clooneen, County Mayo in western Ireland. She married Tom Sherlock in 1858 and together they had nine children. One died in infancy; the remaining eight emigrated to the U.S. in the late 19th Century.
Tom & Kate emigrated too, arriving in September, 1893 on the S.S. Teutonic at Ellis Island. They soon traveled to Cincinnati, OH - where children and Kate's brothers helped them get settled. By 1900, they had relocated to Philadelphia where Tom's bother lived. Kate died in 1908 and is buried in Holy Cross Cemetery, located in the Philadelphia suburb of Yeadon. I have a scan of the memorial card from her funeral.
Freezing Pioneer: Snow Crop was the first frozen orange juice. The brand was later extended to other frozen foods, especially fruits and vegetables. Snow Crop orange juice concentrate was introduced to the Philadelphia and New York City marketplace in ... (more >>>)
"I'm Good Enough ... I'm smart enough, and, doggone it, people like me." You're wrong, Al Franken. Most people despise you. You were rarely funny on SNL and I always suspected you were a creep in real life. Turns out I was right. Hope you're gone from the Senate real soon, doggone it.
Franken was a serial harasser. Mygood friend Steve told me that Al hit on his daughter (who is almost 20 years younger) several years ago at a Harvard function. His pick up line: "I'm a U.S. Senator, you know."
Quote Of The Day: Politicians are like Christmas lights. They all hang together, half of the suckers don't work and the ones that do aren't that bright.
---
Wednesday December 6, 2017
Happy Birthday: My 2008 Lexus LS 460 turned 10 years old today. It still looks like new inside and out: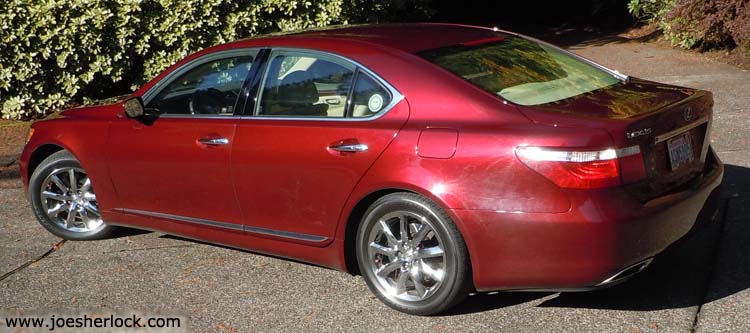 Everything still works, too. It lives a generally gentle life, is garaged regularly and has a mere 32,680 miles on its odometer. I treated it to a birthday car wash. (permalink)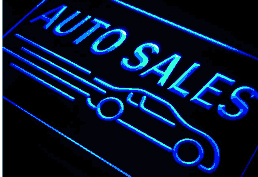 November Auto Sales: Light vehicle sales were at a 17.35 million SAAR (Seasonally Adjusted Annual Rate) in November, down 1% from November 2016, and down 4% from last month. Forecasters are now proclaiming a blindingly bright outlook for 2018, despite the fact that everyone who needs a new car pretty much has one and auto loan delinquencies are rising. In today's auto marketing biz, there is a great deal of mumbo with generous portions of jumbo added.
General Motors reported a 3% dip in sales with inventory levels at 83 days, up from 81 last month. Fleet sales now account for almost 20% of GM's sales. Total Chevrolet deliveries decreased by 1% year over year to 167,777 units, while Buick experienced a year-over-year sales decline of 3%. GMC sales declined 6%. while Cadillac's sales tumbled 13% in November to 13,359 units.
Ford Motor Company was the only Detroit automaker to record a sales increase in November; sales increased 7% year-over-year to 210,771 Ford and Lincoln vehicles. Passenger car sales rose 2% in the month and SUV sales rose 13%. Truck sales rose 4% for the month. Ford Mustang sales rose by 9% year-over-year. Fiesta sales rose 7%.
Sales of the Lincoln brand slipped by 6% year-over-year in November to 8,909 units. Sales of Lincoln cars tumbled 29%; only 923 Continentals found buyers in November. SUV sales rose 12% year-over-year; sales of the all-new Lincoln Navigator jumped 82%.
Fiat-Chrysler reported a 4% sales drop. The Jeep brand posted a sales drop of 2%. Ram pickup sales decreased 5% to 40,390 units. The Chrysler brand jumped 14%; sales of the Chrysler 300 rose 15% to 2,951 units and the new Pacifica minivan posted sales of 13,195 (up 51% year-over-year).
The company's Dodge brand sales fell 15% year over year in November. The Journey compact SUV saw sales drop by 32% year-over-year to 4,868 units. FCA sold 1,440 Alfa Romeo Giulia sedans last month.
Fiat sales plunged 28% in November to a mere 1,733 vehicles, sinking like a mastadon in a tar pit. Fiat did poorly in Italy, too. New-car sales in Italy rose 7% to 156,332 in November, while Fiat sales fell 15% in its home market. It seems nobody wants a Fiat these days. In Rome, Pizza Hut is more popular than Fiat.
Back in the USA, Toyota was down 2% and Lexus was off 7%. Sales of the new flagship LS 500 fell 19% to 358 sedans. I don't like the LS's fierce front-end styling and I guess a lot of other people don't either. Ten years ago, Lexus LS sedan sales topped 2,900 per month; what a difference a decade makes.
Audi sales rose 12% due to Q5, Q7 and A5 Sportback demand. Volkswagen sales dropped 2%. Honda was up 8%, while Acura rose 10%, setting new records for November. Mini sales fell 10.4% to 4,038 vehicles. Porsche and Subaru were up slightly. Mercedes sales increased 4%, while competitor BMW rose 7%. These happy German purveyors of luxury and faux-luxury vehicles are so delighted, they're giggling like a Japanese schoolgirl in a Hello Kitty store.
Jaguar sales fell 19% to 3,061 kitties. Land Rover sales jumped 20% to 6,801 vehicles. Hyundai sales fell 9%, while Kia sales dropped a surprising 16%. Smart car sales plummeted 77% to only 130 units. The smart car is even less popular than Matt Lauer. Or Garrison Keillor, which is surprising since smart owners are probably the kind of people who would be fans of his.
Kelley Blue Book noted that much of the consumer demand geared toward small SUVs, which saw prices rise by 3%, in addition to strong sales growth. This segment features many recent redesigns, and shows no signs of weakness despite the overall weakening market for new vehicles.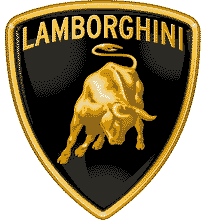 Answering The Question No One Asked: The $200,000 (and up) Lamborghini Urus SUV is powered (to all four wheels, of course) by a 4-liter, twin-turbo V8 delivering 650 horsepower and 626 lb-ft of torque mated to an automatic eight-speed gearbox.
"With a 0-to-62 time of 3.6 seconds and a top speed of 190 mph, the Urus is a little faster than the Jeep Grand Cherokee Trackhawk on a long-enough road. But, then again, you'd expect it to be. You'd also expect it to be more flamboyant, which it is."
The Urus rides on the same platform found under the Bentley Bentayga and Audi Q7. Deliveries begin in Spring 2018.
Book Review: 'Option B: Facing Adversity, Building Resilience, and Finding Joy' by Sheryl Sandberg with Adam Grant
The author became well-known because of her 2013 bestseller 'Lean In', which is about workplace empowerment for women. I never read it. Sandberg's most recent offering is, according to the jacket blurb, about building resilience and moving forward after a major setback. In reality ... (more >>>)
Might Be True Unless The Cinnamon Is In A Cinnabon: University of Michigan researchers found an essential oil in cinnamon attacks fat cells and could be used as a treatment to fight obesity.
"Cinnamon has been part of our diets for thousands of years, and people generally enjoy it," said Jun Wu, a research assistant professor at UM's Life Sciences Institute. "So if it can help protect against obesity, too, it may offer an approach to metabolic health that is easier for patients to adhere to."
Good Idea: Dave Burge quipped, "Twitter should probably have an "I don't give a shit" button, but I'm not sure what it should look like."
It probably should be brown in color, though.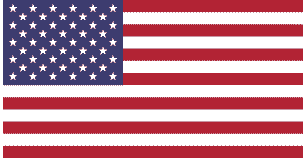 Make America American Again: Illegal border crossing tumbled 25% to a 45-year low and interior arrests of illegal immigrants soared in 2017. "U.S. Immigration and Customs Enforcement agents, who are responsible for capturing and deporting illegal immigrants, made 110,568 arrests - a 40% increase from the previous year."
92% of all aliens arrested by ICE this year had criminal convictions, pending criminal charges, were an immigration fugitive, or were an illegal reentrant.
Thank you, President Trump.
Quote of the Day is from Victor Borge: "Santa Claus has the right idea. Visit people only once a year."
---
Monday December 4, 2017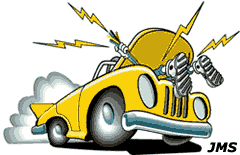 Electric Growth: According to the Boston Consulting Group, pure electric vehicles will not begin to gain serious traction in most global markets until after 2025 and will likely account for only 14% of total global vehicle production by 2030.
By then, improved battery technology, lower costs and government mandates will drive greater consumer demand for EVs, which this year will account for less than 1% of the nearly 100 million vehicles sold worldwide and only 6% by 2025.
Paul Lienert observed, "Wall Street may love the shares of Silicon Valley electric carmaker Tesla, but Americans love big, fuel-thirsty trucks like Ford's bestselling F-Series pickups and are paying ever higher prices to buy them."
Electric vehicles may eventually dominate in major U.S. metro areas, especially as short-commute vehicles, but in less-populous areas, electric and/or autonomous vehicles will be relatively scarce and internal combustion engines will dominate.
Elsewhere on the planet, expect to see more rapid acceptance in Europe, due to the regulation-loving EU, as well as polluted, high density areas in China and India. Japan will go big on electric minicars because they have dense urban areas and EVs appeal to their tech-longings.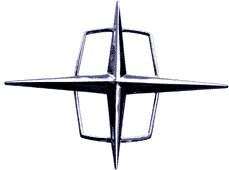 What's In A Name? Quite a lot, thinks Lincoln. The confusing three-letter monikers seem to be disappearing from Lincoln vehicles. First, the MKS became the Continental. Now, the MKX SUV has gotten a facelift (with a Continental-esque nose) and has been rechristened as Nautilus.
Hopefully, Lincoln will see fit to rebadge the compact MKC crossover as the Capri. Can a Premier, Town Car and/or Zephyr be far behind?
Or, continuing the nautical theme, perhaps the worst selling model, the Lincoln MKT - only 161 found buyers last month, could be renamed Boat Anchor.
I Hereby Declare ... that the Christmas Season has begun. I installed a Christmas CD in my car on December 1st. We already have our tree and all inside and outside decorations up. Let the preparations begin.
Andy Who? Recently, James Lileks remembered a mostly-unfunny and bizarre comic, who was once a frequent guest on Saturday Night Live in its early years: "We laughed at Andy Kaufman because he was different and funny; then we laughed, a little less, at Andy Kaufman because he was Andy Kaufman, and then we stopped laughing at Andy Kaufman because we were tired of pretending this stuff was funny."
It Was Probably Rump Roast: The Italian Supreme Court has ruled that an unexpected slap on a woman's bottom (aka - pacca sul sedere) at work could not be labeled sexual harassment as long as men didn't make a habit of it.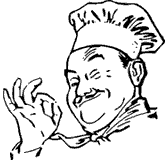 I swear I saw 'Pacca sul Sedere' on the menu at the Olive Garden. On the 'Taste of Tuscany' page, I think. (permalink)
Bad Pun of the Day: Sign at a nudist camp: 'Sorry - Clothed for Winter'.