1939 Plymouth Photo Gallery II
My 'new' '39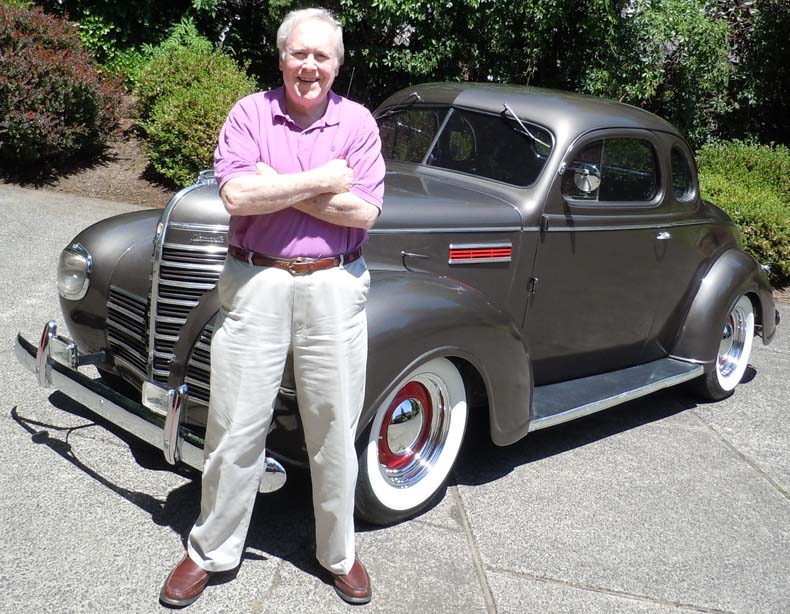 This is the '39 coupe I'm driving today. This Plymouth coupe has a 350 Chevy V-8, an automatic transmission, disc brakes all around, a Mustang II front subframe and air conditioning. The red wheels and whitewalls remind me of my first '39. The red/chrome wheels really set it off. Visually, the car represents what a typical '50s mild custom/rod might look like. (Photos posted June 17, 2015 just after I had the car repainted.)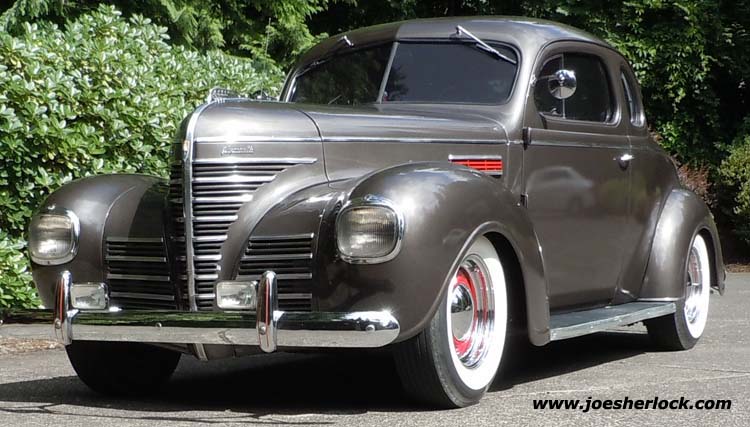 The driving lights are really necessary at night because of the non-sealed beam headlamps and tinted windshield.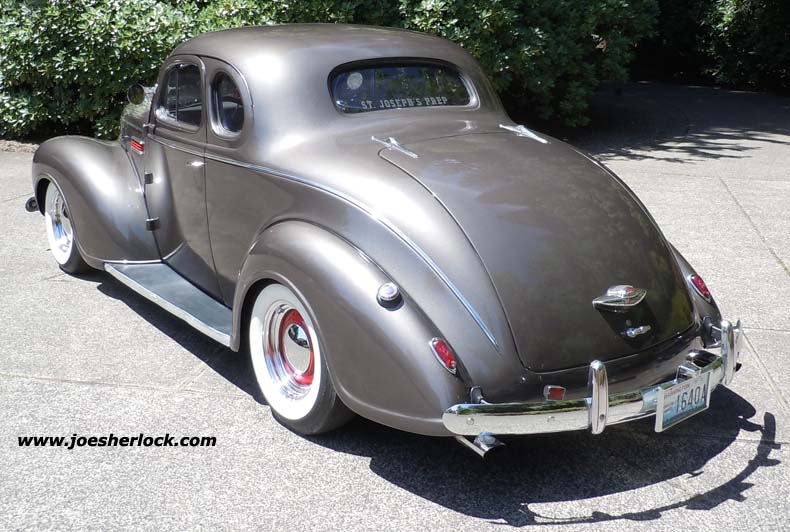 The license plate has been moved to the rear bumper. This car features a dual exhaust system with glasspacks.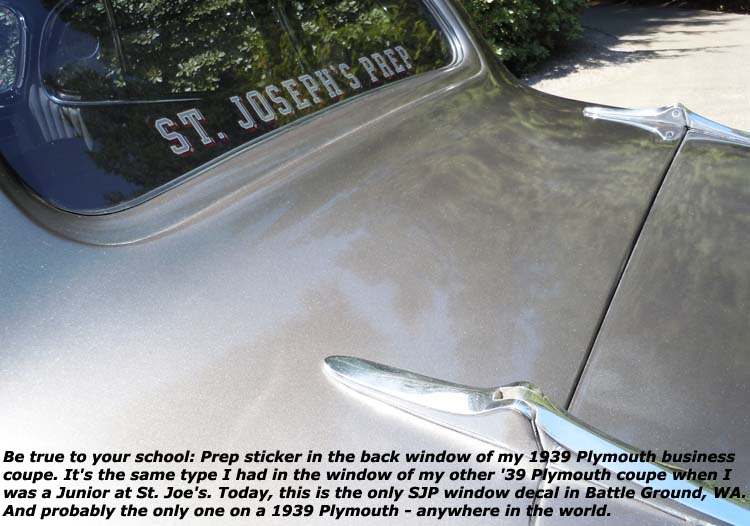 Now Horseless: As of July 2011, I have a new license plate on my '39 Plymouth. By declaring the car to be a 'Horseless Carriage', I no longer have to pay any annual license or registration fees to the state of Washington and have been issued a 'perpetual' license plate. So I'll be saving money.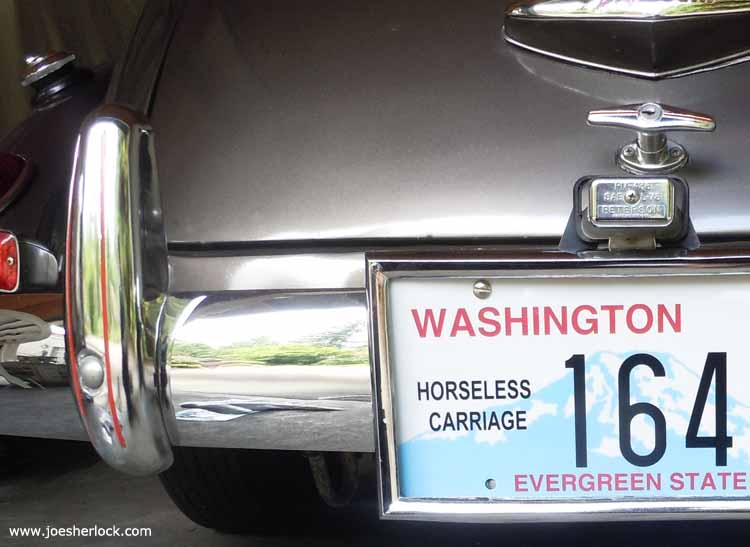 These days, the State of Washington permits such plates on vehicles that are at least 40 years old, as long as the amount and type of driving is limited. (permalink)
---

2008: Car styling has really changed over almost 70 years.

---
| | | |
| --- | --- | --- |
| | | |
| The Plymouth, my grandson and me - May, 1999 | | My grandson driving in 1999. Note pleated leatherette interior and chrome-plated window trim. |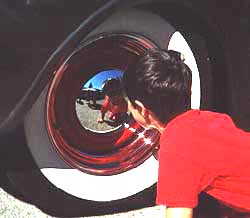 2001: Checking out reflection
---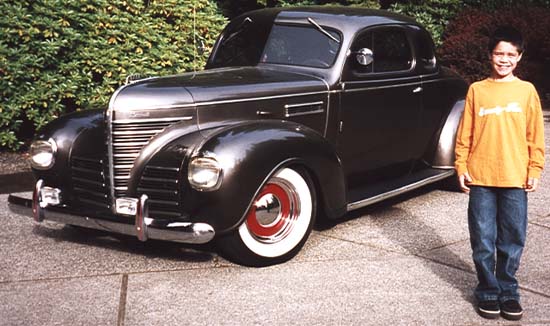 2006: My grandson has grown but the car remains the same.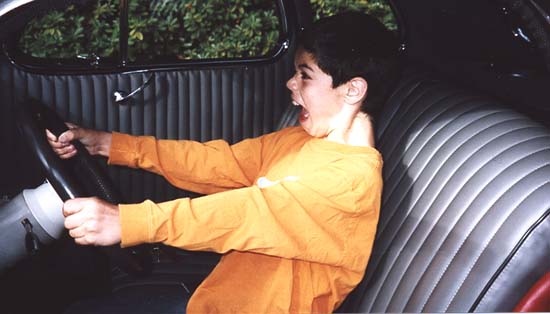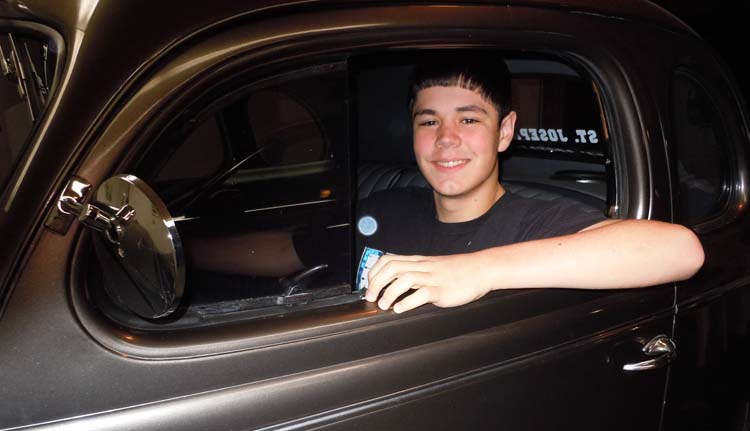 2012: My grandson now has a learner's permit.
---
More '39 Pages
---
Other Pages Of Interest
copyright 1997-2021 - Joseph M. Sherlock - All rights reserved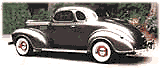 65231