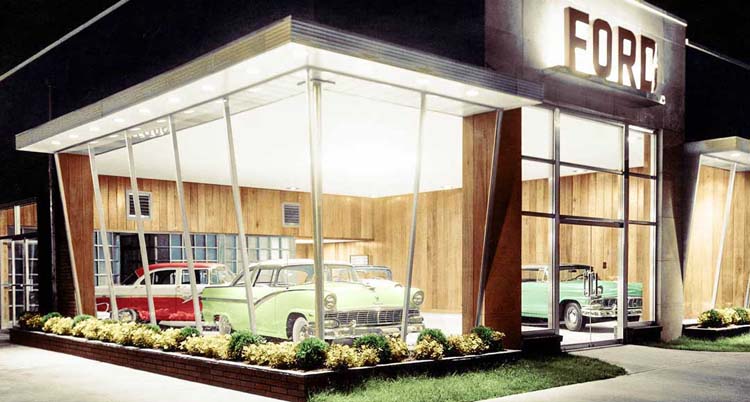 Recently, The Old Motor posted her redone photo of a small Ford dealer with four 1956 models on display in ... (more >>>)

Fake Summer: Summer officially arrives early in the morning on Thursday June 21st - almost a month away - but it doesn't always feel summery in late June. Nevertheless, we've been getting some summer-like weather recently and I decided to take advantage of it.
On Tuesday, the temperature was already close to 70 degrees at 11:00 am and the skies were a pleasant azure color with nary a cloud in sight.
I fired up my '39 Plymouth coupe, backed out of the garage and went for a drive. Traffic was light and, with the windows rolled down, there was the sweet, satisfying smell of newly mown grass.
There was a clear view of Mt. St. Helens to the north and my old Plymouth ran great. It was a perfect day for an old car drive.

The Price Of Autonomy: Ford Motor Co. stock was downgraded by Piper Jaffray last week because the automaker "is not doing enough to keep up with the technological disruptions in the auto industry."
"We appreciate the focus on 'fitness', as well as Ford's newfound willingness to cull less profitable platforms," analyst Alexander Potter said in a note to clients. "But with U.S. vehicle sales slowly eroding, we think investors are looking for more fundamental changes from Ford - and from automotive companies in general. Ford may yet capture its share of the $1 trillion+ market for autonomous rides, but in our view, the company isn't a leader in this market - at least not yet."
Given the spate of autonomous vehicle accidents, including numerous fatal ones, Ford may be wise to hold off on this technology. Anybody remember the early 1970s, when experts predicted that all cars would soon be Wankel-powered? How'd that work out?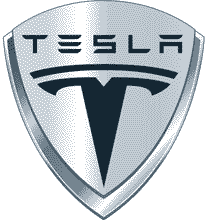 Now Even More Expensive: This week, Elon Musk announced a $79,000 high-performance version of the entry-level Tesla Model 3. It will have dual electric motors and all-wheel drive.
Musk should learn to manufacture existing Model 3s with class-competitive build quality and reliability before adding still another model. And satisfy existing orders; there is still a 12+ month wait time for a current-production Model 3. It should be noted that both Consumer Reports and Edmunds.com have reported significant problems with their Model 3s.
Consumer Reports noted poor braking: "In its test of panic braking from 60 mph, CR recorded an average stopping distance of 152 feet — a result "far worse than any contemporary car we've tested and about 7 feet longer than the stopping distance of a Ford F-150 full-sized pickup." Fifty-one years ago, CR tested a 1967 Volkswagen Beetle, recording a stopping distance of 120 feet for the primitive, drum-brake-equipped VW.
Douglas McIntyre of 24/7 Wall St. wrote that "there will not be a large market for a $78,000 Model 3. The car has a base price of about $35,000. It is Tesla's appeal to the masses, and the only way the company has to push sales into the hundreds of thousands of vehicles a year. That has been the financial promise of Tesla ... (more >>>)
Book Review: 'Secret Empires: How the American Political Class Hides Corruption and Enriches Family and Friends' by Peter Schweizer
This 225-page book (with almost 100 additional pages of notes and index), opens with a quote from Harry Truman: "Public service is a privilege, not a right, and people who accept the privilege of holding public office in the government must of necessity accept that their entire conduct should be open to inspection by the people they are serving." Too few of today's politicians and bureaucrats abide by Harry's admonition.
Schweizer's eye-opening book offers insight into the corruption ... (more >>>)
Giving Vagrants The Denver Boot: Recently, Glenn K. Beaton of Colorado wrote, "Alcoholics go to Alcoholics Anonymous, and they can only leave on the wagon. Obese people often go to camps where their caloric use and intake are closely monitored. So why do we encourage vagrants with drug problems to visit "shoot-up parks" to descend deeper into their sewer of dangerous and addicting drugs? For that matter, why do we encourage their vagrancy?"
Glenn noted that the problem isn't just in large cities but attractive vacation spots such as ... (more >>>)
Headline Of The Week is from The People's Cube: 'The Mueller investigation has finally determined that the lyrics to 'Louie Louie' are not about Trump and Russian collusion'.
Quote Of The Day is from Mark Steyn: "Most mainline Protestant churches are, to one degree or another, post-Christian. If they no longer seem disposed to converting the unbelieving to Christ, they can at least convert them to the boggiest of soft-left clichés, on the grounds that if Jesus were alive today he'd most likely be a gay Anglican bishop in a committed relationship driving around in an environmentally friendly car with an 'Arms are for Hugging' sticker on the way to an interfaith dialogue with a Wiccan and a couple of Wahhabi imams."
---
Tuesday May 22, 2018
A Ride Fit For A Pope: Pope Pius XII had several Cadillacs (prewar and postwar), including a Derham-bodied model with a throne in the back seat that could be elevated. His 1938 Cadillac V16 Fleetwood 75 Series was bodied in a town car style with an open chauffeur's compartment.

A 1:43 scale diecast model of the Pope's Cadillac town car was produced by Rextoys. Founded in 1987 by Swiss model railway ... (more >>>)
I Don't Buy Lotto Tickets ... but, if I did, and won hundreds of millions, I'd probably want a Devel Sixty in my garage. The six-wheel-drive Sixty "is powered by a 6.7-liter turbocharged diesel V8 that generates 720 horsepower and 737 pound-feet of torque. Devel says it does 0-60 in 5.8 seconds." Price? A mere $450,000.
How Could I Have Forgotten This? A belated Happy 50th Birthday to Mattel's Hot Wheels which made their debut on May 18, 1968. I vividly remember when they first appeared on store shelves, because they looked nothing like other little cars of the era. Sporting flashy metallic 'Spectraflame' paint jobs and modeling cool American iron, Hot Wheels instantly made all Matchbox offerings look dowdy. Matchbox saw its U.S. sales drop 75% after the introduction of Hot Wheels.
Mattel's diecast vehicles offered revolutionary features, including low-friction wheels and cool California styling. Chevy Camaros, custom VW Beetles and Ed Roth's Beatnik Bandit show rod were some of the early models produced. Some product was manufactured in America, although ... (more >>>)
McCain's Last Act: Senator John McCain is suffering from terminal brain cancer and seems to be in the business of Settling Scores, dissing his former running mate, Sarah Palin, delivering the decisive and ostentatiously-choreographed vote to kill the Senate Obamacare-repeal bill and doing his best to undermine President Trump, a man McCain obviously despises. Steven Hayward wrote, "McCain's extreme vanity gets in the way of putting the public interest ahead of his towering ego."
On the other hand, it should be remembered that chemotherapy can affect the brain in strange ways. Patients say odd things, forget important items and mis-remember events. Or, maybe John is just a Bitter Old Man. Or mentally impaired as his cancer progresses and diminishes his brain function. Only God knows but I'm inclined to give Senator McCain the benefit of the doubt. Regardless of his faults, the man deserves respect for his military service and tough time in captivity.
I've written more about John McCain here.
Religious Scoop Of The Week is from the Babylon Bee, described as a Christian version of The Onion: 'Pope Francis Escapes Handlers, Attempts To OK Polygamy, Unitarianism'.
"Pope Francis again eluded his security detail Monday, this time quickly releasing statements which seem to cast doubt on the Catholic Church's longstanding positions on polygamy and Unitarianism before he could be secured again, sources confirmed."
Francis was reportedly able to trick his handlers into thinking he was still in bed by stuffing pillows under his blankets early in the morning and leaving a CD of snoring sounds on repeat in the papal apartment. By the time his head of security discovered the ruse, Francis had already given an interview to an Italian television station possibly affirming polygamy, saying, "Listen, I don't want to come down too heavy on that. Just seems kind of harsh - and who am I to judge?"
"The Pope then led his security detail on a wild chase through St. Peter's Square, weaving in and out of the Swiss Guard, losing his pursuers in the cheering throngs.
Vatican security finally discovered the Bishop of Rome sleeping in his custom upholstered van while a Yes album played on the vehicle's 8-track player."
Another scoop: 'Fighting Cultural Appropriation: From Now On Taco Bell Will Only Serve Customers Of Mexican Descent'.
"Patrons will be asked to show proof of their Mexican heritage at the drive-thru window or dine-in counter, and anyone who doesn't meet the stringent racial standards won't be able to partake in Taco Bell's authentic Mexican cuisine."
Other Babylon Bee headlines: 'Treasure In Heaven Revealed To Be Bitcoin' and 'Satan Sprinkles A Few More Stegosaurus Bones Across Nation To Test Christians' Faith'.
Quote Of The Day is from Winston Churchill: "The price of greatness is responsibility."
---
Friday May 18, 2018
Derham Body Company - Coachbuilders To The World: Headquartered in Rosemont, PA (a Main Line suburb of Philadelphia), a custom coachbuilding company was founded by Irish wheelwright Joseph Derham in 1887 to make carriages for the well-to-do. As automobiles became popular, Derham provided car bodies for their wealthy clients. Derham quickly developed a reputation for fine quality, durable bodywork.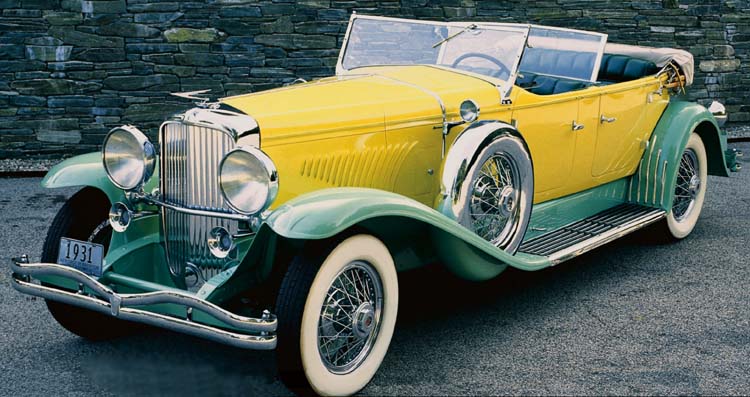 The Derham family turned out $15,000 to $20,000 custom-built auto bodies for such notables as Joseph Stalin, Pope Pius XII, King Farouk, President Eisenhower, Gary Cooper and Raymond Loewy. Derham's limousines were used in fifteen coronations around the world. The company was also the longest-lived American body builder, and the only classic-era coachbuilder that survived the Depression.
Derham built almost ... (more >>>)
More Bad Tesla News: Recently, MotorWeek, PBS' automotiver television program, tested a Tesla Model 3. Like all media, MW had to borrow its test car from a private individual. Tesla won't provide press cars to auto journalists.
I observed a number of disturbing things about Tesla's new small sedan. Panel gaps were obvious and variable as were misalignments between ... (more >>>)
Another One Joins The Fleeing Mob: Audi is pulling out of the 2019 Detroit Auto Show, joining BMW, Jaguar, Land Rover, Mazda, Mercedes-Benz, Mini, Mitsubishi, Porsche and Volvo.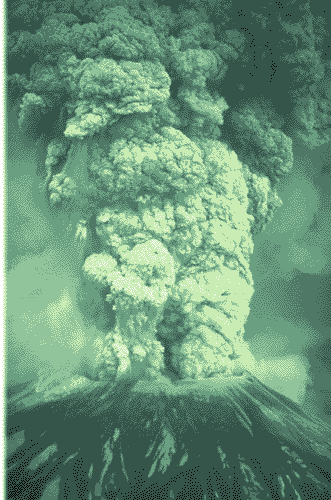 Boom! Thirty-eight years ago, Mount St. Helens erupted, causing a massive debris avalanche. It reduced the elevation of the mountain's summit from 9,677 feet to 8,365 feet and replaced it with a mile-wide horseshoe-shaped crater. The 5.1 magnitude earthquake uncorked a gas-charged reservoir of magma that leveled 230 square miles, killed 57 people and triggered the largest landslide in history. The explosion equaled the force of a 20-megaton bomb.
I see the mountain every day (unless it's clouded over); I live a mere 35 miles away as the ash flies. I had never really noticed St. Helens on my drives up and down I-5 until it blew its top. The devastation was impossible to imagine. Trees knocked over like toothpicks. Mud and ash everywhere. Gray 'snow' on the ground. I had an incredible view of the eruption, since I was staying at a motel overlooking the Columbia Gorge in Hood River, Oregon. I was provided a ringside seat - a north-facing room with a large picture window.
At the time of the eruption, I was 36 years-old. It was not a great time in my life. My dad had died two months before and my small business was struggling and barely hanging on. The economy was turning downward and interest rates were heading to the stratosphere. 1980's inflation rate was 12.5%.
That week, I was on a sales trip trying to drum up business for my small plastics company. As I headed east on I-84, stopping in various towns to make calls, most of the ash seemed to be running just behind me. By late week, I reached the apex of my trip in Boise, Idaho. By then, the majority of the ash cloud was traveling north into Montana.
Money was tight, so I was staying in cheap motels and living frugally. I was enthusiastically touting our firm's plastic vacuum-forming capabilities as well as our recent foray into ... (more >>>)
School Misspending: The latest screamfest from the various teacher's groups is that they're "grossly underpaid." Karl Denninger noted that teachers only work 9 months out of the year- about 72% of a standard work-year. "And before you talk about "overtime" do realize that professionals don't get paid overtime."
Considering the slipping student proficiency scores, teachers are "grossly overpaid," according to Karl. As are school administrators who seem to have zero accountability - for anything.
Money is so often wasted by government. Businesses waste money too, but soon learn from their mistakes, either because the money drain makes them look closer at the problem, drives them bankrupt or activist stockholders point it out and, if its not fixed, replace the management dolts with new, smarter executives. In government, these fixes don't happen because the bureaucracy is too large and there's far less oversight. Consider public education, when measuring expenditures versus ... (more >>>)
Quote Of The Day is from Dave Burge, formerly from Iowa - now living in Texas: "California provides a model for the nation as a whole - especially the fleeing to Texas part of the model."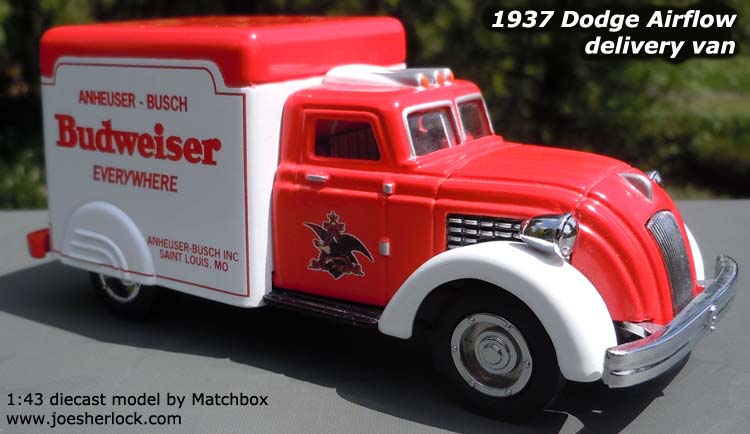 "Salt Lake City, Utah-based Nikola said its trucks will have a range of between 500-1,200 miles and take about 20 minutes to re-fuel, shaving minutes off the average time it takes to fuel up a diesel rig. Time-tested diesel trucks are capable of traveling up to 1,000 miles on a single tank of fuel and cost about $150,000 on average. Nikola said it plans to charge $400,000 on average for its trucks."
How will this affect beer prices? Why can't A-B make its trucks run on beer?

So Very Green: By 10:00 am Monday, the temperature was already 65 degrees (it eventually reached 85), so I fired up my '39 Plymouth business coupe and went for a drive. For much of my excursion, the roads were almost empty. I had hit the sweet spot when everyone is at work, all the #$@*% school buses have returned to the barn and the pre-lunch hour shoppers haven't left home yet.
The sky was bright blue and almost cloudless. Mt. St. Helens was readily visible and is developing creases as the snow melts and its Hostess Sno Ball shape morphs into something with creases but still white.
What was most noticeable was the greenery - it was that unique shade of Spring Green observed during my little tour. Grass, trees, weeds, etc. are a vibrant, glossy, verdant hue with no hint of the dull, dry look of summer.
I enjoyed my drive, listening to the car's V8 rumble and The Diamonds warbling Little Darlin' through the speakers: "Aye yi yi yi yi, Yi yi yi yi yi yi aye ..."
Book Review: 'Movie Nights With The Reagans: A Memoir' by Mark Weinberg
This 237-page sentimental book by President Ronald Reagan's former special advisor and press secretary makes for an easy read. The chapters are built around ... (more >>>)
Is The Church Catholic Anymore? Western civilization and its traditional churches have lost their moorings. In 2012, Pope Benedict XVI said that the spiritual crisis overtaking the West is the most serious since the fall of Rome near the end of the fifth century. He was right. Here are some recent signs ... (more >>>)
Markets In Everything: You can now rent a minority person. "Rent-A-Minority is a revolutionary new service designed for those oh-shit moments where you've realized your award show, corporate brochure, conference panel is entirely composed of white men. For, like, the fifth year in a row. Suddenly you're being called out on Twitter and you need to look not-racist and not-misogynist fast. Actually doing something meaningful to disrupt institutional inequality would be way too much work; so why not just Rent-A-Minority instead?"
It's Diversity On-Demand.

The Last Great White-Suited Scribe: Tom Wolfe, the innovative journalist and novelist whose colorful, wildly-punctuated prose brought to life the worlds of California surfers, car customizers, astronauts and noveau-riche status-seekers, has died at age 88 in Manhattan.
Wolfe produced many thought-provoking, funny works. He revived the use of exclamation points!!!!!! In his writings, he conducted archaeological digs at the fringes of American culture and unearthed treasure troves of interesting artifacts, fetishes and characters.
Tom drove a white Cadillac DTS sedan with a custom-fitted all-white interior. He loved all things white, including his signature bespoke white tailored suits. He once described his natty attire as Neo-Pretentious.
I first became acquainted with Mr. Wolfe's works when I purchased 'The Kandy-Kolored Tangerine-Flake Streamline Baby' in which Wolfe explored car culture and profiled customizers such as Ed 'Big Daddy' Roth and George Barris. (The car referred to in the title of the book was Ronny Camp's 1960 Impala convertible, customized and painted at George Barris' North Hollywood shop in 1961.)
I enjoyed many of Tom's other books, including 'Radical Chic & Mau-Mauing the Flak Catchers', 'Bonfire of the Vanities' and 'From Bauhaus To Our House'. I did not enjoy his last two books: 'Back To The Blood' and 'Kingdom Of Speech'.
Wolfe helped create the enormously influential hybrid known as New Journalism in the 1960s and introduced such terms as 'radical chic', 'social X-rays', 'statusphere', 'the right stuff' and 'the Me Decade' to the American lexicon.
Rest in peace, Tom!!!!!
The President Who Gets Things Done ... and makes his predecessors look like do-nothings by comparison: Michael Walsh, former foreign correspondent for Time magazine, recently wrote, "Donald Trump's decision to withdraw from Barack Obama's fantasy "Iran deal" brings a much-needed dose of realpolitik to a fossilized Washington foreign-policy establishment that has operated for far too long on "consensus" and an inflated reliance on the estimation of others, especially those hostile to the American experiment." There's a new sherriff in town and he's changed the rules. It's driving the Establishment crazy.
"For decades - since the Iranian revolution, in fact - it has paid for lesser nations to ruffle the eagle's feathers. Rather than bite back, American presidents from George H. W. Bush to Obama have turned the other cheek to near-continuous provocation; indeed, it took the enormity of 9/11 for George W. Bush to rouse the nation to action, and even then it was largely wasted on "nation-building" projects in places like Afghanistan and Iraq that were never really nations in the first place."
"The Iran deal is one of the last props to fall in the Potemkin presidency of Barack Hussein Obama. As the Mueller "investigation" collapses, Stormy Daniels blows her way out to sea, and even CNN comes to realize that Trump will be president at least until January 2021, the first explicitly anti-American presidential administration in history has been unmasked.
Expect more, and worse, to follow. A great reckoning is at hand." It's only 'worse' if you're a fan of the Beltway status quo.
Donald J. Trump has more common sense in his little finger than the humongous self-serving "foreign policy establishment," especially the Hillary/Kerry/Obama tag team. Former White House adviser Dr. Sebastian Gorka praised President Donald Trump's multitude of accomplishments thus far in office. Gorka said Trump has already achieved what "most presidencies would be happy with after eight years." "It drives them insane," Gorka said of Democrats. "They can't psychologically cope with it."
Quote Of The Day is from Tom McMahon: "If Abe Lincoln had lost the election in 1860, the 1972 hit by Commander Cody and His Lost Planet Airmen would have been 'Hot Rod Douglas'." What would Charlie Ryan do?
---
Monday May 14, 2018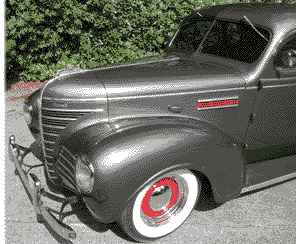 Hello Sunshine: After several days of overcast weather, the sun finally made an appearance at 11:00 am on Saturday.
Temperature was 55 degrees - sweater weather - so I put on a hoodie and fired up my '39 Plymouth business coupe, drove to town and fueled up. Then I took a drive along the back roads of Northern Clark County.
Traffic was fairly light and I had a good view of snow-capped, still-quiet Mt. St. Helens as well as the eastern hills.
There were lots of puffy, cartoon-like clouds and plenty of bright blue sky. It was a nice Spring day. As usual, the Plymouth ran great and I had a great drive.
PS: For Mother's Day, I ran my wife's Avalon through the car wash on Friday and dried and did a little detailing afterwards. Her Toyota (still) looks great when shined up.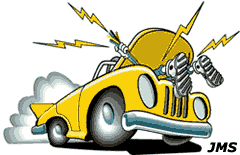 Zapification: Volvo has announced that every new car introduced after 2019 will feature some level of electrification. The goal is to have half of its car sales be pure electric vehicles by 2025.
Pretty damn ambitious, methinks.
Hey Cullinan Man: Rolls-Royce has unveiled its new SUV. Except the company refuses to use such a plebeian description, referring to the Cullinan as an "all-terrain high-bodied car." The 2019 Rolls-Royce Cullinan is powered by a twin-turbo V12 engine and weighs 5,900 pounds. Prices start at $325,000. Top speed is 155 mph.
The Cullinan is named after the largest diamond discovered to date but sounds like the name of a water softener company to me. The vehicle looks somewhat like a jacked-up '84 Lincoln Town Car from the front.
I suspect most of these High Rollers will find homes in the Middle East.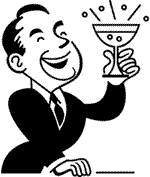 Happy 14th Birthday, Blog! 'The View Through The Windshield' debuted on May 13, 2004. You can see my earliest posts (in a simple, quick-loading format - suitable for dial-up users) here.
Back in 2004, I had an active management consulting practice. I retired in 2011 and am now approaching my 75th birthday. Tempus fugit.
My blog is self-described as "about cars ... and more." I usually lead off almost any day's posting with something transport-related. Non-automotive postings include news articles which I find significant or humorous, nostalgic items as well as my opinions on social, political and cultural issues. And lots of other stuff. I'm still posting nonfiction book reviews at the rate of 50-60 so per year.
Most of my website traffic goes to the blog page; the main page of my website remains the second most popular page.
Traffic to the blog page was up fractionally over the past year. Since I don't sell ads, web traffic has no impact on my life. 'The View Through The Windshield' is strictly a one-man voluntary operation; I don't have co-writers or a comments section. This blog is my journal, not a collaborative or a community forum. And that's how it's going to stay.
I have no plans to expand my online presence: No Twitter, Linked-In, Facebook, Google+, Tumblr, Pinterest, Flickr, Instagram, RSS feeds or podcasts - creating and monitoring all that stuff is too much of a pain in the ass. I think a lot of 'social networking' stuff is vacuous crap and, if I had anything to say about it, would fade just as CB radio did in the late '70s. Ten-four, good buddy.
Furthermore, I don't want 'Facebook friends'. If you are a real friend, you'll travel here and buy me a couple of drinks.
It's always gratifying when readers compliment me about something I wrote. While I'm merely a loose thread in the mighty warp and woof of the web, this small filament of a blog will continue to cling to the internet fabric for a while longer.
In the meantime, here's to the beginning of another year: Cheers!
China - Relentless Adversary: Jack Baruth, who wrote that "Nixon and his useful-idiot successors allowed China to effectively re-imagine itself on the backs of the American and European factory workers," added this, "No Chinese government official would be as stupid as Messrs. Clinton, Bush, and Obama; none of them would hand over the manufacturing base of their country to a foreign power just to have cheaper towels in Wal-Mart. Only Americans, and to a lesser extent Western Europeans, are that stupid." True dat.
I'm old enough to remember when Richard Nixon made his historic visit to China in 1972. We were told that it was an important strategic and diplomatic overture that marked the culmination of the Nixon administration's resumption of "harmonious" relations between the U.S. and China. The twenty-nine year-old me asked, "What's in this deal for us?"
Bill Clinton granted "most favored nation" trading status to China in 1994; the fifty-one year-old me asked the same question. When George W. Bush made China's MFN status permanent in 2001, the fifty-eight year-old me still wanted to know, "What's in this deal for us?" I never got a straight answer from any of these presidents or their many spokespeople.
Jack continued, "Nobody knows how many people have been killed by the Chinese government in the name of profit. It is certainly more than have been killed by "gun violence" or drunk driving or even secondhand smoke. The Chinese take blood and squeeze the money out of it." Indeed. They are "our friends" only when it serves their self-interest.
Quote Of The Day is from Nicolás Gómez Dávila (aka - Don Colacho): "The modern metropolis is not a city; it is a disease."
---
Thursday May 10, 2018

"We All Live In An Aston Submarine …" Aston Martin is launching its luxury submarine, Project Neptune Submersible, which features Aston styling. Based on Triton Submarine, it can dive to depths of 1500 feet. The vehicle offers a near 360 degree view of its surroundings, thanks to a spherical transparent pressure hull.
AM is expanding its brand into new luxury avenues - what's next an Aston Martin toilet?
Upscaling The Downscale: In the mid-to late 1990s, Matchbox decided to go into head-to-head with Franklin Mint. The toymaker set up 'collectibles' stores, retailers who sold Department 56 buildings, Hummel figurines, and other collector items, as Authorized Matchbox Collectible dealers. Each dealer had a fancy glass display case with built-in spotlights to showcase the model vehicles. Matchbox repackaged its Yesteryear product line and increased prices by 100% or more.
Unfortunately, the strategy failed - people still thought ... (more >>>)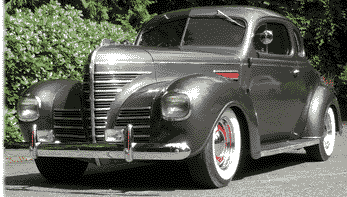 Scheduling Conflicts: By Tuesday at 9:45 am, the temperature was already 55 degrees, so I fired up my '39 Plymouth coupe. I wanted to get a drive because Wednesday was Root Canal Day for me - first one in 74+ years. Plus, the schedule book was getting full for the next couple of weeks.
Skies were blue with wispy white clouds here and there but were hazy at the horizons. Mt. St. Helens was visible but had a gauze-over-the-lens look about it.
Nevertheless, the roads were lightly traveled and I had an enjoyable morning outing. By afternoon, the temperature reached the mid-70s, but it clouded up and began to rain by 4:00 pm.
By the way, the root canal went fine.
Wise Up And Get Out: Kristin Tate, a conservative-libertarian columnist, wrote, "Am I the only one in my spinning class at Equinox in Manhattan who's fed up paying $200 every month for a gym with clean showers, $3,000 in rent every month for an apartment without cockroaches and $8 every morning for a cup of coffee? Am I the only one moving through the greater part of New York City boroughs and seeing an inexorable march of urban decay matched with the discomfort of crowding and inexplicable costs?" More than one million people have moved out of New York City since 2010 in search of greener pastures, which amounts to a negative net migration rate of 4.4%.
New York is the most expensive city in America but there is also an exodus from the squalor of other decaying, once-great big cities, places which, in their heydays, offered exciting citified delights not found elsewhere, or as Kristen wrote, "Where power and capital have traditionally congregated." Now, not so much.
Like other declining metropolises, NYC's "lower-cost neighborhoods are riddled with crime and homelessness. Its public schools, some of which are among the worst in the nation, look more like prisons than places of learning."
With "up to 50% of their paycheck going to a combination of federal, local and city taxes, not including other consumer taxes baked into every aspect of their consumer practices, residents don't even have the comfort of knowing that their tax expenditures are going to the improvement of their lives in the city. New York infamously misuses the hard-earned tax revenues of its citizens in ways that scarcely benefit them." Thanks, Democrats.
I left the Philadelphia metro area 40 years ago for the greener and cleaner pastures (and mountains) of the Pacific Northwest and never looked back. Of course, the Sherlocks were always social pioneers.
Sunday is Mother's Day, so ... I wish a hearty Happy Mother's Day to all moms (especially mine) - whoever and wherever they may be.
Mother's Day was officially established in the early 20th Century. At first, it was the custom to wear a white carnation to honor one's mother. In part due to the shortage of white carnations, and in part due to the efforts to expand the sales of more types of flowers on Mother's Day, florists invented the idea of wearing a red carnation if your mother was living, or a white one if she was deceased; this was tirelessly promoted until it made its way into the popular observations at churches.
I remember carnations being sold outside of churches on Mother's Day, when I was young. Men wore one as a boutonnière on the left jacket lapel. In the past 35 years, I've not seen carnations worn on Mother's Day, either because the custom never caught on in the Pacific Northwest or because the tradition has waned. Perhaps it's because no one seems to dress up anymore, so there are no lapels on which to affix carnations.

Hillary Update: Kurt Schlichter quipped that "somewhere, in a dark room, Felonia Milhous von Pantsuit sits sucking down tumblers of Canadian Club and dreaming of the American Venezuela that might have been."
America is still winning - read the whole article.
Book Review: 'The Second World Wars: How the First Global Conflict Was Fought and Won' by Victor Davis Hanson
Unlike most books about World War II, Hanson's offers dispassionate, strategic look at the multiple conflicts which coalesced into a two gigantic wars - the most lethal conflicts in recorded history. Hanson's book offers a 40,000-foot level overview of the wars.
Victor Davis Hanson is a conservative icon and has a chair at the Hoover Foundation of Stanford University. In his book, he carefully ... (more >>>)
Quote Of The Day is from Author C. Clarke: "When a distinguished but elderly scientist states that something is possible, he is almost certainly right. When he states that something is impossible, he is probably wrong."
---
Tuesday May 8, 2018
When Economy Cars Were Cheap: Despite a recession year, Ford sold 223,763 little, four-cylinder Pintos in 1975. That's particularly amazing considering that ... (more >>>)
Sleeker Than The Shanghai-Beijing Hi-Speed Rail Line: Volvo's swoopy Polestar 1 two-door coupe will start at $155,000. I just realized that I had to add two-door to the coupe description, since manufacturers have continued to confuse consumers by referring to four-door models with sloping rooflines and poor headroom as 'coupes'.
"Polestar began taking orders last month, with a reported 6,000 interested buyers outpacing the company's initial projection of a limited-run production of just 1,500 cars." The Polestar grand tourer makes 600 horsepower and 737 pound-feet of torque and will be made in Chengdu, China.

The Internet Of Cows: Connecterra, a Dutch Company, has developed IDA (The Intelligent Dairy Farmer's Assistant) to bring the cow shed into the 21st Century.
"IDA uses a motion-sensing device attached to a cow's neck to transmit its movements to a program driven by AI. The sensor data, when aligned repeatedly with real-world behavior, eventually allows IDA to tell from data alone when a cow is chewing cud, lying down, walking, drinking or eating.
Those indicators can predict whether a particular cow is ill, has become less productive, or is ready to breed - alerting the farmer to changes in behavior that might otherwise be easily missed."
What if extended exposure to Artificial Intelligence ... (more >>>)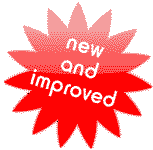 New Business Info: The percentage of job seekers who chose to start a new business in the first quarter of this year was the highest in over four years. Nearly 8% of Americans looking for a job started their own businesses last quarter. For all of 2017, only 5% of U.S. job seekers started their own businesses.
More than 88% of new businesses begun last quarter were started by people over the age of 40. Older job seekers draw on the breadth of their experience, institutional knowledge, and networks to embark on new ventures. For anyone who owns a small business, I have posted a series of helpful articles. I have updated five of them, specifically:
These were originally written back in the day when I was a business consultant and had a newspaper column as well.
Quote Of The Day is from Benjamin Franklin: "We are all born ignorant, but one must work hard to remain stupid."
---
Friday May 4, 2018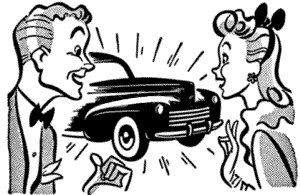 April Vehicle Sales: Light vehicle sales were at a 17.15 million SAAR in April, down 1% year-over-year from March 2017 and down 1.4% from last month. Sales will probably continue to move sideways or decline in 2018, as consumer demand continues to weaken and competition intensifies. April was another month of SUV domination - hardly surprising to anyone.
Edmunds, the car buying service, noted that interest rates on new vehicle loans remained at elevated levels not seen since before the 2009 recession. The annual percentage rate on new financed vehicles averaged 5.6% last month, marking the third straight month rates soared above 5%.
"With more potential Fed rate hikes ahead, we don't expect to see these higher vehicle ownership costs retracting unless automakers are willing to dig much deeper into their pockets," said Jessica Caldwell, executive director of industry analysis for Edmunds.
General Motors did not report overall sales or sales for any of its brands but sales were believed to be down 3% compared with last April.
Ford Motor Co. reported that April sales were down 5% year over year. Passenger car sales fell 15% in the month and sport utility vehicles sales dipped 4.6%. Truck sales rose very slightly. Explorer sales dipped 10% and Expedition sales dropped 22%. Sales of the Lincoln brand slipped by 12% to 8,518 vehicles in April as sales of Lincoln cars plunged 31%.
Fiat-Chrysler reported that April sales increased by 5% to 184,149 vehicles. The Jeep brand posted a sales increase of 20% year-over-year, as sales of the new Wrangler jumped 58% to nearly 30,000 units and Compass sales soared 227% to 11,521 units. Chrysler sales fell 12%, while Dodge was up 4%. Alfa Romeo outsold Fiat in April 1,847 units to 1,404. Overall Fiat sales declined 45% from last year. Sales of the base Fiat, the 500, fell 72% in April to 335 - about 10 sales a day. Auto analyst Douglas McIntrye wrote, "In the current circumstances, Fiat-Chrysler cannot keep the brand on the market in the United States."
Toyota Motor reported a 5% decrease. Lexus sold 21,642 vehicles in April - a decline of 2%. 999 new LS sedans found homes last month.
Honda reported a 9% sales decrease. Nissan's sales fell 28%. Nissan Leaf all-electric vehicle sales increased 10% to 1,171 units. Volkswagen reported an increase of 5%, noting that SUVs have made up more than 50% of its sales year-to-date.
Tesla sales increased 36% to 6,000 electric vehicles last month. Land Rover sales jumped 24% to 30,694 SUVs in April, while Jaguar sales fell 37% to 2,019 vehicles.
93 Smart cars found buyers in April - a drop of 75%. When will someone put Smart out of its misery?
License Plates - Big & Small: Dave Burge has posited that a 1943 Wyoming license plate is "the standard by which all license plates shall be judged." He added ... (more >>>)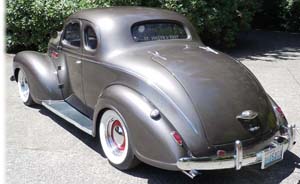 Spring Break: It's May and everything is in bloom. At 10:30 am, the temperature was a pleasant 60 degrees, so I fired up my '39 Plymouth coupe and went for a drive along North Clark County's back roads. Traffic was light, making my drive very enjoyable.
The sky was hazy and Mt. St. Helens was visible but not so clearly. There were bright blue swatches of sky to the south and it was sunny enough for sunglasses.
Next week is supposed to have more sunny days; I hope to get some additional old car drives in.
Plastic Confusion: I am confounded by what companies now own brand names and who makes/sells what. General Electric no longer makes light bulbs or toasters. Buick seems to be more of a Chinese brand - it sells more vehicles there than in the U.S. Lexan, the tough, clear plastic once championed by General Electric is now owned by Saudi Basic Industries Corporation. Uniroyal tires - once the pride of Akron, Ohio - are now just a discount brand made by Michelin. The French tire company also makes BF Goodrich tires. Once a breakfast cereal company, Kellogg's now owns Pringles and Cheese-It snacks. Then there's the confusing story of the acrylic plastic industry.
Acrylic, also known as PMMA - Polymethyl Methacrylate, is a clear, rigid thermoplastic offering excellent see-through value (equivalent to optical-grade glass), hardness, breakage resistance (compared with glass), outstanding outdoor durability and light weight. It offers good chemical resistance and has desirable electrical properties - low conductivity, good arc resistance and dielectric strength. Acrylic is available in dimensional form (sheet, rod and tube) as well as a molding compound for producing manufactured shapes by injection-molding or extrusion. Initially employed for aircraft canopies during World-War II, acrylic is used extensively for architectural and safety glazing, architectural lighting, clear point-of-purchase and retail displays, aquariums, outdoor signs (in translucent colors) and red-tinted automotive tail lamps.
Acrylic plastic was developed ... (more >>>)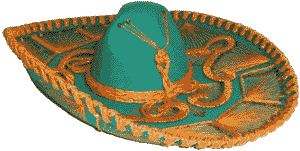 Tomorrow is Cinco de Mayo: Let's honor it with this little joke:
Q: What do you call four Mexicans in quicksand?

A: Cuatro sinko.
Olé!
Always A Legend - In Sickness Or In Health: Born in 1943, Joni Mitchell once reflected, "I don't know if I've learned anything yet. I did learn how to have a happy home, but I consider myself fortunate in that regard because I could've rolled right by it. Everybody has a superficial side and a deep side, but this culture doesn't place much value on depth - we don't have shamans or soothsayers, and depth isn't encouraged or understood. Surrounded by this shallow, glossy society we develop a shallow side, too, and we become attracted to fluff. That's reflected in the fact that this culture sets up an addiction to romance based on insecurity - the uncertainty of whether or not you're truly united with the object of your obsession is the rush people get hooked on. I've seen this pattern so much in myself and my friends and some people never get off that line."
In 2015, Joni suffered a brain aneurysm and that while speech was difficult, she had been communicating with others. She is slowly recovering. Whether she ever sings again, the world is lucky to have hear recordings, especially 'Big Yellow Taxi', 'Both Sides, Now' and 'Chelsea Morning'.
We Used To Call Them Losers: Last month's deadly van attack in Toronto by a 25 year-old software developer shone a spotlight on the dark, lonely world of "incels." The term is shorthand for "involuntarily celibate," and the community that uses the label is typically dominated by men voicing frustration online about their lack of sexual relationships, sometimes blaming women for their failures with the opposite sex.
Who would openly admit that they belong to such a club?
Jim Goad wrote, "Gentlemen, I hate to be the bearer of bad news, but there is no constitutional right to get laid." I would add that many people with physical limitations - facial deformities, missing limbs, crippling diseases and general ugliness - manage to find lovers. A smile, a positive outlook, a witty demeanor can overcome much.
Losers, or incels - as they now like to be called, are a bunch of whiny, negative people who dress poorly and often neglect grooming and personal hygiene. No wonder they can't get dates. Or friends.
Quote Of The Day is from Tom McMahon: "Even though you'd think it would be, a crematorium is not a good place to buy cream."
---
Wednesday May 2, 2018
Book Review: 'The Cars Of Harley Earl' by David W. Temple
This 192-page book covers Harley Earl the man as well as many of his influential cars. It is bipolar in that it covers neither the man nor his cars in complete detail, due to page limitations. I wish the photos were larger but the smaller photos are also a result of the book being designed to a price. Nevertheless ... (more >>>)
Elon Musk - Rocket Man, Carmaker and Giant Party Balloon Advocate: David Wallace at American Thinker asked, "Is Elon Musk - the recipient of over five billion government dollars - really the focused workhorse he proclaims to be, or is he nothing more than a taxpayer-subsidized, scatterbrained mess hopelessly trying to make his science fiction dreams into reality?"
Recently, Musk – conceding that he recognizes that it may sound crazy – tweeted that "SpaceX will try to bring rocket upper stage back from orbital velocity using a giant party balloon … And then land on a bouncy house."
Wallace continued, "The billionaire is clearly in way over his head in terms of making all his ideas into reality. In October, Musk regularly tweeted about the current happenings of the Boring Company, the company he reportedly created to "build a tunnel boring machine and just start digging" after becoming fed up with traffic. He also kept actively promoting OpenAI, an organization that he co-founded to combat the risks he believes exist with artificial intelligence." And Tesla is still hemorrhaging money and is behind on deliveries of its Model 3 sedan
David concluded, "It's time for the federal government to phase out the government giveaways to the Musk Empire so that Musk's biggest investor – the American taxpayer – is no longer stuck financing this big dreamer's all-talk, no-action mentality."

Sad News: I just learned that Jeff Guilford, a regular reader of this blog, passed away from brain cancer earlier this year at age 70. When I was suffering from cancer in 2014, Jeff wrote and offered prayers and helpful advice. I'll always remember his kind words.
As a retired Judge Advocate General Corp officer, Jeff did a lot of volunteer work and was very active in his church. He is survived by his wife of 48 years and three grown children. Rest in peace.
Crafting Dough: A mailbox-stuffer coupon/sale flyer was chock full of ads for 'artisan' or 'artisnal' products. Artisan used to be a noun, meaning a skilled craftsperson. Then it became an adjective, referring to something produced by a skilled craftsperson in very small batches.
One would think, therefore, that producing Artisan Bread would involve some kind of skilled craft tools. A jeweler's loupe? Chisel? Glassblower's tongs? Nope. According to artisanbakers.com, "An artisan baker is a craftsperson who is trained to the highest ability to mix, ferment, shape and bake a hand crafted loaf of bread. They understand the science behind the chemical reactions of the ingredients and know how to provide the best environment for the bread to develop." Aha! So, all non-artisan bread is Sloppily-made Bread. Thanks, artisan-bakers, for the enlightenment. (For lunch, I'll think I'll have roast beef on Careless Jewish Rye.)
7-11 now offers sandwiches made with Artisan Bread. I immediately pictured a sallow, bearded man in a stark SoHo loft, sculpting a loaf of Wonder Bread into the shape of the Guggenheim Bilbao.
Artisan has now become a word I despise because ... (more >>>)
Thought For Today: Long ago when men cursed and beat the ground with sticks, it was called witchcraft. Today, it's called golf.