Local News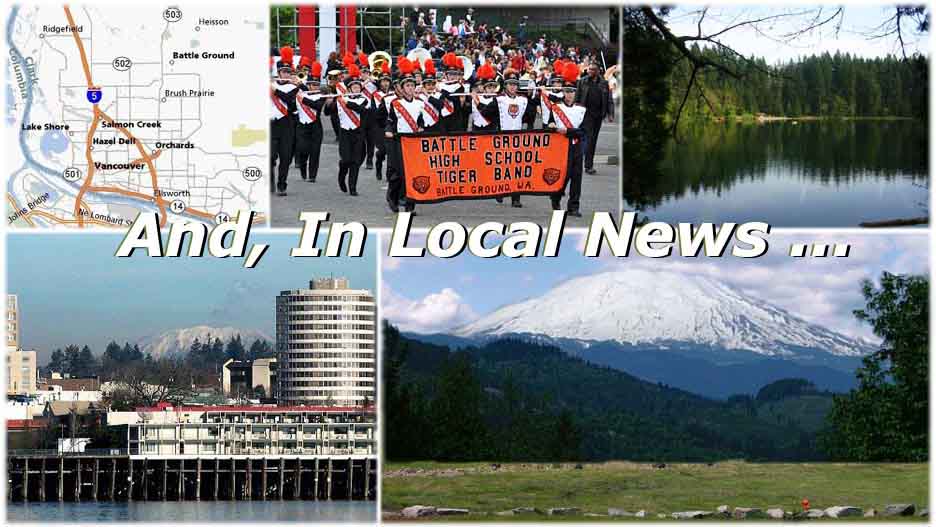 Ridiculous Price For A Bridge: The Interstate 5 Bridge over the Columbia River is the only lift bridge on I-5. Bureaucrats have been wanting to replace it for decades, spending millions on "studies." As of 10 years ago, they had run up a tab of $108.5 million in bridge planning costs. Back then, they estimated the bridge replacement cost the cost of the bridge at between $600 million and $818 million.
Now, the Interstate Bridge Replacement Program office put the price at $4.81 billion. This price level is just plain ridiculous. I'll soon explain why ... (more >>>)
---
Bum Deal: Clark Count Washington has put together a four-year plan to "help" the homeless, now a protected species, apparently. It includes things such as 293 new permanent housing placements, 96 additional interim and transitional housing units, 50 more emergency shelter beds, 24 more sanctioned parking spots, 20 additional youth-appropriate housing options and 8 more outreach workers. All of these things make the area homeless-friendly and attract more homeless people, exacerbating the problem.

Some aspects of solving homelessness are outside the scope of this Homeless Action Plan, such as creating living-wage jobs or improving behavioral and physical health. Apparently, encouraging them to leave is also beyond the scope of HAP, making it pretty hapless.
Council member Eileen Quiring was critical of policies that cost money and said she would like to see the policy recommendations removed from the plan. "Increasing funding for every one of these things increases the cost of housing because it comes from the public," Quiring said. "I get calls from people all of the time that they're being taxed out of their homes. … Every time you increase funding that affects everybody who's paying for it. You can say, 'It's just a little amount', but that little amount has to be recouped for somebody that has property that you rent." This is why I voted to reelect Ms. Quiring.
Why, in a full-employment economy, are there so many vagrants? Someone opined that there are more bums "because of more and better free stuff. They refuse to use the shelters and services offered by agencies because they don't like the rules and often want to keep drinking." And drugging.
Casual community activists seeking their daily fix of feel-good want more immediate gratification and they want it at no cost. And some on the political left like vagrancy because they think it reflects badly on America. Stop using this problem and these people to treat our own emotional needs or for political purposes. Let's get vagrants off the streets and into the treatment they need. And teach them viable employment skills.
The new mantra should be: "Get help or get out!"
Conservative writer Thomas Sowell once wrote, "When I think of the people with serious physical or mental handicaps who nevertheless work, I find it hard to sympathize with able-bodied men who stand on the streets and beg. Nor can I sympathize with those who give them money that subsidizes a parasitic lifestyle which allows such men to be a constant nuisance, or even a danger, to others." (posted 10/30/18, permalink)
---
Buh-Bye: The Red Lion Inn at the Quay, a landmark on the Vancouver, WA side of the Columbia River waterfront since the 1960s, will close October 31st, leaving 82 employees without jobs.
Several years ago, the City of Vancouver tried to stomp the Quay out of existence by building a competing, city-owned Hilton Hotel a few blocks away. Then the ongoing redevelopment of the adjacent Boise Cascade waterfront site (with cheerleading and support from the city), caused the Quay to lose its biggest banquet hall and part of its parking lot.
The Quay Restaurant & Bar, once owned by Vancouver restaurateur George Gordon Goodrich, opened in 1960. The hotel was added in 1962, and the complex, with its sailing-ship-themed dining room and adjacent Tiki lounge, became the Inn at the Quay. While the decor was a bit dated, the food and service were always good and the river views made it fun.
Can a government kill off a viable business? Sure. This is proof.
On a side note, Goodrich once opened a Vancouver restaurant, The Crossing, which featured dining in four vintage railroad dining cars, a boxcar and caboose in the colors and markings of various Northwest railroads. It was a nice place in its day (it opened in 1975) but closed in 1995. (posted 9/1/15, permalink)
---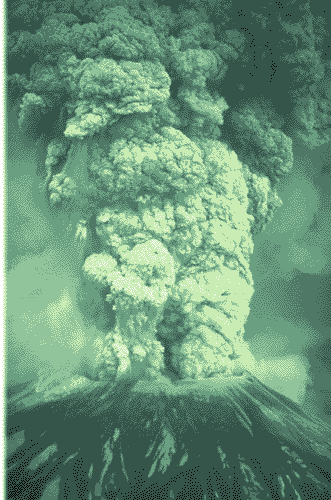 Boom! On May 18, 1980, Mount St. Helens erupted, causing a massive debris avalanche. It reduced the elevation of the mountain's summit from 9,677 feet to 8,365 feet and replaced it with a mile-wide horseshoe-shaped crater. The 5.1 magnitude earthquake uncorked a gas-charged reservoir of magma that leveled 230 square miles, killed 57 people and triggered the largest landslide in history. The explosion equaled the force of a 20-megaton bomb.
I see the mountain every day (unless it's clouded over); I live a mere 35 miles away as the ash flies. I had never really noticed St. Helens on my drives up and down I-5 until it blew its top. The devastation was impossible to imagine. Trees knocked over like toothpicks. Mud and ash everywhere. Gray 'snow' on the ground. I had an incredible view of the eruption, since I was staying at a motel overlooking the Columbia Gorge in Hood River, Oregon. I was provided a ringside seat - a north-facing room with a large picture window.
At the time of the eruption, I was 36 years-old. It was not a great time in my life. My dad had died two months before and my small business was struggling and barely hanging on. The economy was turning downward and interest rates were heading to the stratosphere. 1980's inflation rate was 12.5%.
That week, I was on a sales trip trying to drum up business for my small plastics company. As I headed east on I-84, stopping in various towns to make calls, most of the ash seemed to be running just behind me. By late week, I reached the apex of my trip in Boise, Idaho. By then, the majority of the ash cloud was traveling north into Montana.
Money was tight, so I was staying in cheap motels and living frugally. I was enthusiastically touting our firm's plastic vacuum-forming capabilities as well as our recent foray into plastic sheet distribution. 1980 turned out to be my company's best year for vacuum forming, although our machine utilization never exceeded 50%. (We soon decided that there were greener plastic pastures elsewhere and sold our PVI vacuum forming equipment a few years later.) Acrylic sheet sales put an additional $10,000 in the company's coffers that May. Impressive, since we had just been appointed as an Acrylite distributor two months before.
We were also beginning to make inroads into the Plexiglas display market; Pacific NW Bell (the phone company) and Hewlett-Packard had recently given us substantial point-of-purchase display orders. (Eventually, store fixtures and displays became our largest market segment: 92% of total sales by 1988.)
Despite the worsening economy, our overall sales for fiscal 1980 were up by 70%. Those sales didn't come easily; I spent a lot of time on the road that year and passed many evenings in dumpy motel rooms putting together quotations for prospective customers.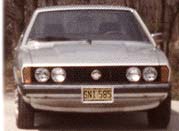 In those days, I was driving a 1976 Volkswagen Scirocco, purchased new when I lived in New Jersey. The car was garaged every night and had spent its East Coast days in a covered parking garage in downtown Philadelphia. When I moved to Oregon in 1978, the car was parked outside during the day but was in the shade part of the time. Within a month of our arrival in the Pacific Northwest, the factory clearcoat began to deteriorate.
By 1980, the paint was completely shot - big white spots all over the surface. The Scirocco was also burning oil and the driver's seat fabric was disintegrating, even though the car had fewer than 60,000 miles on it. So much for VW 'quality'.
The day before the big eruption, I repainted the Scirocco using spray cans of silver Krylon. I had planned to let the paint 'set' for a week before polishing. But I didn't need to - residual ash did most of the work for me. The result wasn't too bad ... if you didn't look closely. In August, I traded the sporty and troublesome Volkswagen coupe for a new Oldsmobile sedan.
But I digress.
Back to the mountain: Always smaller than its siblings, Hood and Rainier, St. Helens is now a snow-capped pimple, lacking the dramatic craggy peaks of its neighbors. The public has lost interest; some of the visitor centers, restaurants and gift shops have closed. Nobody's buying Genuine Ash Ceramic Souvenirs anymore.
I have a very clear view of Mt. St. Helens from the end of my street. (I can't see it from my front door - too many tall cedar trees in the way.) Ash from the 1980 eruption remains on my property. And since the mountain is so close, I am mindful of its power. And horrific potential.
These days, Mount St. Helens is quiet but it lets off an occasional puff of steam just to let everyone know it's still there. (posted 5/18/15, permalink)
---
Tepid Recovery: The commercial office real estate market in Southwest Washington is slowly improving.
The overall vacancy rate for top-tier class A and B office properties has dropped to 16% or less, from a high point of about 21% a few years ago, according to Adam Roselli, commercial broker at Eric Fuller & Associates.
But that's still a fairly high number. Furthermore, the average time an office space is vacant is about 18 months to two years once it goes vacant. (posted 12/4/14, permalink)
---
Dark Tower: Main Place, in downtown Vancouver, Washington - a building where I once had my consulting business office, was recently sold for $12.15 million. The seven-story black glass box is one of downtown Vancouver's most recognizable buildings.
Constructed in 1991, the building at 1111 Main St. contains nearly 88,000 square feet of leasable space. The purchase deal includes the 230-space attached parking structure north of the building. The building's Class A office space is 80% occupied.
City tax records show a recent assessment of over $16 million. The relatively low selling price reflects the recent departure of a major tenant. I think it also reflects the limited future of downtown and big, fancy buildings.
My office used to be in this marble-foyered, Class A office tower but, after five years, I bailed in 1999. Technology allowed me to home-base my business and visit clients at their offices. Or do business by phone or online. Many other small business owners have since gone mobile as well - or moved to suburban business parks where parking is plentiful - and never looked back.
Downtown Vancouver is dying because it's so hard to park there, the city keeps changing its mind on whether streets are one-way or two, Stormtrooper meter maids prowl the downtown core and many of the people with disposable incomes live in east Vancouver and find it less hassle to do business near home or in east Portland. I haven't shopped in downtown Vancouver in almost 10 years. There are relatively few places to shop there anyway; most retailers have closed up shop or moved eastward.
On a national level, many insurance firms, wealth management specialists, attorneys and high-end CPA firms are abandoning skyscrapers. Their space requirements are now less because many assistants and associates can work from home, thanks to the technology. These firms require fewer people and less office space because technology has increased employee productivity. These companies are discovering that clients are no longer impressed with fancy offices at 'name' addresses. Many former Class A dwellers have moved to lower-cost, shorter-commute, hassle-free business parks in the suburbs. Or, in the case of Clark County, east Vancouver or Camas.
Someday, downtown office towers will seem as quaint as soda fountain emporiums, trolley barns, skee-ball arcades, sundries stores, vegetable hucksters, public steam baths and hat-blocking establishments.
Meanwhile, as hi-rise downtowns turn into uninhabited canyons, clueless cities are asking, "Hey! What happened to our business revenue?" (posted 10/14/14, permalink)
---
Finally, Some Good News: Clark County (WA) has gained over 5,800 jobs in the past year. All but one employment sector showed a net gain in jobs over the year.
Education and health services added 800 jobs; government added 400 jobs; information grew by 300 positions; financial services chipped in 300 jobs; and leisure and hospitality gained 200 jobs. The county's manufacturing sector saw no change over the year. As Clark County's economy has grown, the region's unemployment rate has slowly improved. The August 2014 unemployment rate is expected to finalize at about 7.5%, down from 9.9% unemployment in August 2013.
Several national business activity indicators - truck tonnage index, chemical activity barometer, architectural billings, and crude oil output - are showing steady upward growth. (posted 9/26/14, permalink)
---
A Million Subarus: Subaru of America and the Port of Vancouver (Washington) recently celebrated a milestone as a red 2015 Forester became the one-millionth Subaru vehicle to cross the port's docks. Automobile imports generate the most revenue of all commodities handled at the port, which officials said represents jobs and spending in the local economy. Approximately 200 jobs at the port are supported by automobile delivery and processing.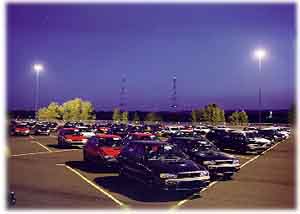 Subaru of America signed its first lease with the Port of Vancouver in December 1992. Earlier this summer, the port and Subaru reached an agreement to continue their partnership through 2035. (posted 7/30/14, permalink)
---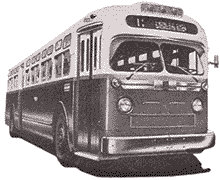 The Arrogance Of Mass Transit Overlords: Clark County Washington's mass transit system is named C-TRAN.
Despite overwhelming opposition by citizens throughout Clark County, the C-TRAN Board of Directors has voted to spend $6.7 million in local money for a rapid transit bus line from downtown Vancouver to Westfield Vancouver Mall.
C-TRAN is a well-known waster of money. Over the years, I've observed many C-TRAN buses cruising around Vancouver with one or two passengers in them. On any given day, less than 5% of the population use public transit to get to work.
County Commissioner David Madore believes higher operating and maintenance costs for the BRT buses will be financially unsustainable, prompting C-TRAN officials to increase taxes to pay the bill.
The specially designed BRT buses would increase tire costs ... (more >>>)
---
Paper Of Record: The Clark County Board of Commissioners has voted to make rural weekly newspaper, The Reflector, the official paper of record for the county beginning July 1, 2014. About $44,000 worth of county legal notices will appear primarily in The Reflector annually. The paper's offices are in Battle Ground, WA.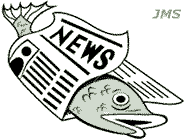 This is a big loss for The Columbian, the Vancouver-based daily newspaper which, until now, has had pretty much a monopoly on this business. The Reflector's bid to the county included rates nearly half of The Columbian's bid. The Reflector is delivered free to 26,826 homes, about the same number of The Columbian's paid subscribers (27,601). Clark County population is almost 450,000.
County commissioner David Madore said a key factor in his vote to award the bid to The Reflector was the fact that the paper's website is free to the public and that the county's notices will have a designated location on the paper's website. The Columbian's slow-loading, ad-filled, sucky website requires a paid subscription after visitors access a minimum number of stories each month. "People would rather get their news from a free source that serves our community better than a subscription online website," Madore said.
Marvin Case, former owner and current publisher emeritus of The Reflector, bid unsuccessfully on the county's legal notices in all of his 30-plus years as publisher, "As did Jack Dodge in his 30 years before me. I always bid a fraction of the price of the other bidder, but the county never wanted to save money, I guess," Case said.
Once upon a time, The Columbian was a pretty decent newspaper with lots of original reporting. Now, many of its articles are clipped and pasted AP stories and other syndicated items. In contrast, the news provided by The Reflector is fresher, more comprehensive and there's more of it. Including local events, obituaries and in-depth reporting. And no wire-service content. (posted 4/7/14, permalink)
---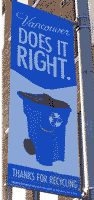 When Trash Trumps History: I believe that the craze for hanging banners from light poles was popularized in the 1980s. Some were seasonal banners: Happy Holidays. Others told visitors of the city's history: 'America's First City', 'Home of the Liberty Bell', 'Old Town District' or 'Queen of the Delta'.
Vancouver, Washington, once known as Fort Vancouver has a proud history. It is the oldest city in Washington. Future President Ulysses S. Grant was once quartermaster at the Fort Vancouver Barracks. But the city seems intent on quashing its historical roots in favor of a Portland-lite identity.
Vancouver has just put up some new pole banners. Do they celebrate the fact that Money magazine once put Vancouver on its most livable cities list? No. Do they remind folks that Meriwether Lewis once wrote that the area was "the only desired situation for settlement west of the Rocky Mountains." No. Do they inform folks that Fort Vancouver had a Hudson's Bay Company fur trading post? Do they tell visitors that Willie Nelson was once a Vancouver radio disc jockey? Nope.
What the banners reveal is a large rendering of a Waste Management recycling bin with the slogan: 'Vancouver Does It Right Thanks for recycling.'
They should rename the city Lameville. (posted 4/25/13, permalink)
---
Ghost Town: Last week, I had lunch with a friend in downtown Vancouver, WA. Parking was absolutely no problem - lots of available spaces. I found one just across the street from the restaurant on Main Street.
I was surprised at how empty the streets were at noontime. When I had my office downtown 15 years ago, the place was always mobbed and it was not uncommon to have to park two to three blocks from one's destination. Now there are a lot of 'For Lease' signs on office buildings, quite a few empty storefronts and not many pedestrians on the sidewalks.
It's difficult to tell how much of the decline is due to the lousy economy and how much is caused by the public's disinterest in patronizing the downtown district. (posted 8/27/12, permalink)
---
Need More Work: Clark County's preliminary unemployment rate in June was 9.1%. A month or two from now it will be adjusted upward. It always is. Usually be 2% or thereabouts. Assume the final unemployment number will be 11% or so. That's no improvement over January. (Update: The 'revised' August 2012 unemployment rate turned out to be 11.3%.)
'Underemployment' in the county is over 20% and is a more comprehensive measure of labor market inertia and woes than unemployment.
Most of the underemployed are "involuntary part-time workers - those who want full-time work but can't find it. The category also includes discouraged workers, those who've given up looking for work but who still want a job." The national underemployment rate of 14.9%.
Nationally, 51% of those who graduated from college since 2006 don't have a full-time job. That's a very dismal statistic - more than half of the educated young can't get a full-time job. Meanwhile, those student loan balances are looming.
How's that Hope 'n' Change thing workin' for ya, kids? (posted 8/15/12, permalink)
---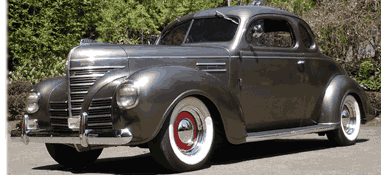 Drive-By Economics: On Friday at noontime, I drove to the Battle Ground library to pick up a reserved book. Since the sun had finally come out and the temperature was a pleasant 71 degrees, I took my '39 Plymouth coupe.
I did a short drive afterwards and was surprised at the lack of business at three restaurants I passed. In the old days, Friday was the busiest day of the week at lunchtime. People celebrated the end of the work week and, for some, payday, too. Not now, though. These dining establishments were near-dead - just a few cars parked out front.
During my micro-economic tour, I passed several retail establishments and looked in the windows. No customers inside. Nada. Just bored shopkeepers sitting by (or slumped over) cash registers. Sales are so low that their Quickbooks 'Sales Ledger' pages have been retitled 'Mariana Trench'.
Financial advisor Malcolm Berko recently wrote, "Steve L. is a second-generation owner of a four-store appliance/furniture business in Ohio. Steve is 54. Two years ago, he came within nine inches of declaring Chapter 11. Steve notes that his middle-class customers, who accounted for 70% of revenues, are disappearing and that those who remain standing have lower incomes and higher debt than they did five years ago. His ticket size is lower; his (customers) can't get credit; and good jobs are scarce. ... Steve tells me he knows many small-business owners in Cleveland, Columbus and Cincinnati who are treading fearfully in the same bouillabaisse. And because merchandise and operating costs have risen by more than 20% and because his vendors won't floor-plan as generously as they have in the past, Steve will close two stores this January."
I read all kinds of reports stating that the economy is slowly recovering. Maybe it is somewhere but, everywhere I look, business is slow, working people are underemployed and folks are tight with their money.
No Friday lunch parties ... there's nothing to celebrate. (posted 8/13/12, permalink)
---
Doomsville: Clark County (WA) has a "likely" unemployment rate of 11%, according to regional economist Scott Bailey.
The county's January preliminary unemployment rate of 9% was revised upward to 11.2%. February's preliminary jobless rate was 8.8% but that will be probably be revised to around 11%.
Bailey remarked, "Given all the challenges in the current economy - the phasing out of fiscal and monetary stimulus, the continued weakness in the housing market, the extended fragility of financial markets, the drag from cutbacks in state and local government spending and perhaps federal spending - the odds of a recovery within even a five-year period are not good." (posted 3/30/12, permalink)
---
When Good News Is Really Bad News: Clark County's September 2011 unemployment rate decreased to 11.8%, the lowest since January, 2009.
The lower unemployment rate was more about job seekers dropping out than employers staffing up, according to Scott Bailey, regional labor economist for the state Employment Security Department.
As the economy has remained weak and jobs scarce, some unemployed workers have simply given up looking for work, thus lowering the numerical unemployment rate calculation. (posted 11-28-11, permalink)
---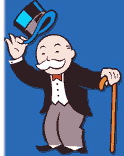 Bank Sale: Spokane-based Sterling Financial Corp., through subsidiary Sterling Savings Bank, is buying the banking operations of 101-year-old First Independent Bank of Vancouver, WA.
"First Independent provides an attractive opportunity to acquire a healthy community bank franchise within our identified strategic growth footprint along the I-5 corridor," Greg Seibly, president and chief executive officer of Sterling Financial, said in a statement. The sale also allows Sterling to offer trust services for the first time.
Sterling ranks seventh in Washington state in terms of deposits, according to the latest data from the Federal Deposit Insurance Corp. It had $3.2 billion in deposits on June 30, 2011. The bank raised $730 million in new capital last year, which helped it get out from underneath a regulatory order last year - the then-troubled Spokane bank (NASDAQ: STSA) was under cease-and-desist orders from state and federal regulators to reduce the number of bad loans it held.
Private equity firm Thomas Lee's investment in Spokane, Washington-based Sterling Financial "meant a 75% haircut in the $303 million Treasury TARP investment." The bank regained its health but taxpayers were on the hook.
At its peak in October 2006, Sterling Financial traded for a split-adjusted $2,274.00 per share. It now trades for 15 bucks and some change.
As for me, I won't miss First Indy - a snooty, fuddy-duddy bank that preferred to do business with the old-line local biz clique. The bank blew me off a couple of times and did the same to some of my clients. I used to refer to it as 'First Arrogant Bank'.
In recent years, First Independent has been busy closing branches (Brush Prairie, Fairgrounds, Vancouver Mall, Sifton, Dollars Corner), losing money and watching its ratings drop. In 2009, the bank received a two-star "problematic" rating from Bauer Financial and later received a one-star rating (lowest rank) from Bankrate.com. As of mid-2011, it was back to three stars (neutral). The most-recent Bankrate report indicates that the bank has a substantially below average return on equity ... a negative number actually and a significantly higher than average overhead.
In my experience, First Indy was one of least business-friendly banks in the area. And most of its branches have Formica countertops. Or a Formica mentality. (posted 11/11/11, permalink)
---
Stayin' Alive: A recent article in The Reflector newspaper profiled the Hockinson Market, an establishment that I pass whenever I take my Plymouth on the Hockinson loop drive. The little market is part convenience store and part grocery store.
The construction business in the Portland/Vancouver metro area remains abysmal; unemployment in the building trades is estimated to exceed 30%. What does this have to do with a little corner market? Read on ... (more >>>)
---
Local Bitchfest: Last week, the Columbian ran an article about business owner Jeff Shafer, who relocated his apparel manufacturing firm, Agave Denim - a maker of pricey designer jeans, from Southern California to Clark County in Washington state. He now employs about a dozen people.
I say good for him. This area is mostly a bedroom community with over 13% unemployment and, God knows, Clark County should be happy to have him. Every little bit helps.
"But nooooo," as the late John Belushi used to say. The comments section of the online version of the article (not linked because the Columbian has a habit of pulling articles after a month or so), showed the bitterness and animosity of some residents.
One commenter derided the product line as a "niche market for the filthy rich." Another added, "Most of the people who will wear Agave jeans are pretending they are someone they are not."
Still another bemoaned some (imagined) lack of concern "about the workers and farmers who grow and process the cotton, yet they are trying to give the impression they are behind a bunch of politically correct causes. Also, he does not mention his move here was for tax advantages. I smell a hypocrite."
Someone else was upset and judgmental about fabric: "The raw materials make several stops as they are converted to yarn, dyed, and weaved on "vintage" looms in Japan, Italy, or North Carolina. Translation: produced in old sweatshop factories with one bathroom for 200 people and unfiltered air to breathe." The writer offered no facts to support the 'sweatshop' allegation.
These folks apparently have lots of time to whine and complain online. Maybe it's because they're unemployed. With such negativity, no wonder. (posted 3/31/11, permalink)
---
Road Hazards: Recently, I was headed down 142nd Avenue - a two-lane, heavily traveled country road with a 50 mph speed limit. On this gray, overcast and rainy Battle Ground day, I was following another car which slowed and hit its brakes. I couldn't figure out why.
Then, as the vehicle pulled in the opposing lane to pass, I saw the obstruction - two morons on horseback riding side by side with a goat ambling behind them, wandering all over the road. This is a good way to get yourselves and your animals killed. Are these people brainless?

And a goat on the road?! What the hell - am I living in Fallujah or something? Now you know why some people call the town 'Cattle Ground'. (posted 3/24/11, permalink)
---
Uncaring: I have often felt that Vancouver, WA specifically and Clark County generally don't give a hoot about business. That's why the area remains a bedroom feed-lot community for Portland. That also explains the bridge traffic congestion during rush hour. The various private and governmental organizations charged with bringing new business to the area over the past three decades have failed miserably at their task.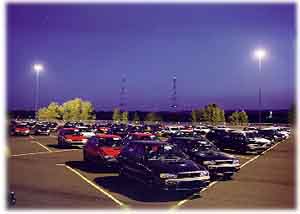 Recently, Subaru announced that they would build a new 413,000-square-foot Subaru auto parts distribution facility at the Port of Portland across the river. Even though Subaru has been a long-standing tenant at the Port of Vancouver - most West Coast Subies (60,000+ vehicles) come in through the 40 acre Subaru facility - when Subaru approached the port about locating the new facility, the Board of Commissioners blew them off. This action probably caused 70-100 new jobs to be lost.
Larry Paulson, Executive Director said if the port ever found a customer who wanted to develop the site - and who wasn't in a hurry - "we'd talk to them."
How's that for attitude? This is the same man who regularly preaches the economic importance expanding the port. It's time to let the private sector run the Port of Vancouver - like a real business - not a bureaucratic fiefdom.
The same mindset has ruined downtown Vancouver. Twenty years ago, downtown Vancouver was pockmarked with geographical spots of seediness. Card rooms, sleazy bars, pawn shops and tramps dotted the area.
The city of Vancouver slowly got rid of many of the dives but the bums were designated as 'homeless' - a protected species, even though they committed petty crimes, vandalized, got drunk in public and took over the only downtown green spot, Esther Short Park. When the city spent copious taxpayer dollars sprucing up the park, they did nothing about the bums and the new park provides an upscale atmosphere for the transients who sleep on the benches, curse passerby and throw up there.
City officials continued to make downtown less attractive for visitors by shrinking the amount of parking as well as the parking spaces. If you drive anything larger than a Honda Fit, you're likely to experience door dings and bumper dents. And parking tickets from the Stormtrooper meter maids.
People with disposable incomes live in east Vancouver and find it less hassle to do business there or in east Portland. I haven't parked or shopped in downtown Vancouver in ten years. Downtown Vancouver's office vacancy rate is almost 20% and empty stores are everywhere.
Several years ago, a clever and interesting little toy store, Kazoodles, opened in downtown Vancouver in the "revitalized" downtown district. Kazoodles, which was one of the first retail tenants in Esther Short Commons (a mixed-used building adjacent to Esther Short Park), bailed on downtown last month and is has moved its location to the east side of town. The local economy's lingering troubles and a decline in staffing for downtown workers meant minimal weekday foot traffic at the store. December sales, which represent any retailer's peak sales, dropped 35% in 2010.
The clueless city management could care less. Meanwhile, there's the city-owned, Hilton Hotel, situated across from ... you guessed it ... Esther Short Park. The 226-room Hilton, which has 30,000 square feet of convention space in two ballrooms, nine meeting rooms and lousy parking, opened in June 2005 and has lost money ever since. No wonder. Vancouver is neither a vacation destination, nor a convention magnet.
Several years ago, Gerald Baugh, who was Vancouver's business development manager at the time, shared his Utopian vision for making the community a success - a "pedestrian-friendly environment that forces you to get out of your car. You don't want too much parking."
Screw that, Gerald. It rains too much here. My vision for a successful Vancouver would be lots of parking spaces and an aggressive police force driving street people elsewhere. My proposed slogan: "Vancouver - kinda like Portland, except more parking and no bums."
Now that's a formula for success. (posted 3/4/11, permalink)
---
Mission Not Accomplished: At its recent annual meeting annual meeting at the city-owned Hilton Vancouver Convention Center, the Columbia River Economic Development Council touted its role in area job creation.
Bart Phillips, CREDC president, told the 130 attendees, "I believe we are doing a good job of creating jobs in the community."
I disagree. The sad fact is that CREDC is a useless agency, having failed miserably at its task in over 20 years of existence. Just look at the numbers. This nonprofit should step aside for something/someone else who can actually get things done.
Seconding my opinion, the Port of Vancouver reduced its financial support for the CREDC, as port leaders signaled disappointment in the nonprofit organization's efforts to create jobs. (posted 11/24/10, permalink)
---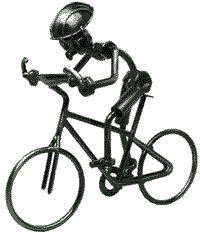 Future Darwin Award Winners: Last Saturday, we were out late. We drove Clark County's back roads to get home, including one narrow one where there were absolutely no streetlights. It was zoned at 50 mph; I was doing 45 because it was pouring rain.
Suddenly, on my left I saw a flash of something. It took a second to register what I'd seen - the spinning reflectors on the spokes of two bicycles, caught by my headlights just as they passed going the other way. Two bozos riding bikes at 1:30 am.
No lights of any kind and the riders wore dark clothing. They were basically invisible.
My wife asked, "What was that?" As I began to explain, a car passed by - headed toward the bikes at speed. She turned around and said, "I see brake lights."
I have no idea whether the driver hit the bicyclists. Or slowed in time.
There was nothing in the local news, so I assume there was no collision. (posted 11/17/10, permalink)
---
Hobby Trails To You: Governments love to spend money, even when it's for silly stuff that benefits few of their citizenry.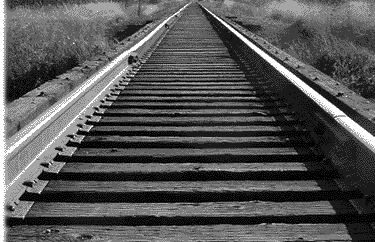 Clark County Washington wants to develop a trail beside the mostly unused, county-owned Chelatchie Prairie Railroad. The trail project will eventually be 33 miles long. The first 3 miles will cost $1.5 million. "Hikers and horseback riders will share much of the 10 foot wide asphalt trail, but in certain locations where sharing may be difficult, a separate trail for horses will be built."
---
---
---
---
---
---
Other Pages Of Interest
copyright 2008-20 - Joseph M. Sherlock - All applicable rights reserved
---
Disclaimer
The facts presented on this website are based on my best guesses and my substantially faulty geezer memory. The opinions expressed herein are strictly those of the author and are protected by the U.S. Constitution. Probably.
Spelling, punctuation and syntax errors are cheerfully repaired when I find them; grudgingly fixed when you do.
If I have slandered any brands of automobiles, either expressly or inadvertently, they're most likely crap cars and deserve it. Automobile manufacturers should be aware that they always have the option of trying to change my mind by providing me with vehicles to test drive.
If I have slandered any people or corporations, either expressly or inadvertently, they should buy me strong drinks (and an expensive meal) and try to prove to me that they're not the jerks I've portrayed them to be. If you're buying, I'm willing to listen.
Don't be shy - try a bribe. It might help.
---
---