AutoBiography - Cars In My Life: Comfy Chairs - In Search Of Luxury
In an earlier chapter, I wrote about collector cars. They were interesting and attention-getting machines but lacked the comfort and safety features of modern vehicles.
When it comes to transportation, everyone has different needs. Wants. Desires. Passions. And budgets. That's why there are so many different kinds of vehicles available in the marketplace.
Thanks for stating the obvious.
You're quite welcome.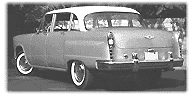 If all buyers had the goal of utilitarian, sensible transportation, Checker Motors would still be in business, happily making 1962 Marathons. These taxi-based vehicles were practical, roomy and virtually indestructible. But most people eventually want something more than pure utility. Which brings me to the subject of luxury cars.
Jeremy Clarkson wrote that older people want posh, comfortable cars: "They like wingback chairs and being warm." Jeremy notes that when a well-to-do older person is asked by an airline where he'd like to sit, he will choose "first class where the seats are sumptuous and the wine is fine." He will not say, "Ooh, is there any chance that you could spread-eagle me across the jet intake?"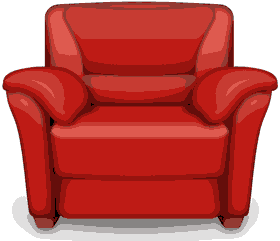 Indeed. Luxury cars offer posh, quiet interiors, with soft leather seats that fit your body and other amenities not found in lesser vehicles.
I had my first taste of luxury when I rode in a Cadillac limousine during my aunt's funeral - a sleek-black '54 Caddy Series 75 with the now-iconic '50s Caddy tailfins. I rode in the collapsible jump seat. I remember getting yelled at by my parents for playing with the power window switches and running the windows up and down on a cold, windy December day.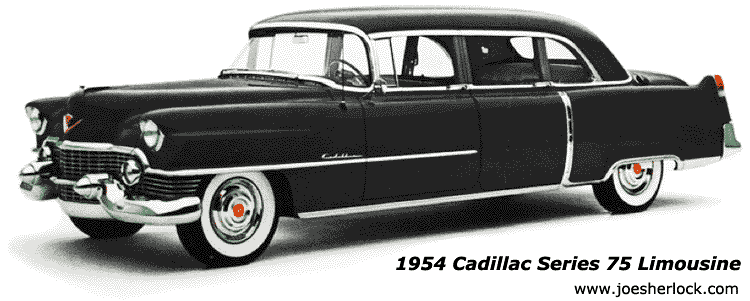 Even in the jump seat, I had a comfortable ride in that Cadillac. It seemed to travel on a sheet of glass, probably helped by the Caddy's fat balloon whitewall tires.
I instantly acquired a taste for luxury. When growing up, I lusted after Cadillacs. Caddys of the 1950s were easily recognized because of those gleaming red taillights perched atop those unique finned rear fenders. And the sparkling, chromed, egg-crate front grilles. Cadillacs were distinctive and flashy, letting you know that the owner was someone who had "arrived." And who could forget the 'Dagmars' - those tit-shaped front bumper guards on '50s Cadillacs? They were named after a busty pinup and 'actress' of the day.
In those days, Caddys were the sheet-metal equivalent of a sartorial ensemble consisting of a navy blue double-breasted blazer with brass buttons, white trousers and tasseled, bone-hued loafers, worn by a man holding a large Cuban cigar. Flush - and not subtle about it."
If you look at period newsreel footage, you'd see potentates, dictators, popes, celebrities and gangsters being ferried about in shiny black Caddys. Pope Pius XII had several Cadillacs (prewar and postwar), including a Derham-bodied model with a throne in the back seat that could be elevated. Then there were King Ibn Saud's fleet of twenty Caddy "harem cars" in Saudi Arabia: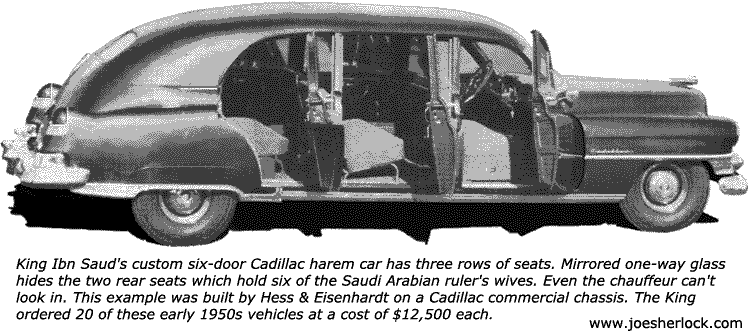 One of my uncles had lots of kids and used to buy three year-old black Cadillac 75s from a funeral livery service in Philadelphia in the 1950s and early '60s. He paid less money for the limo than for a 2-3 year old Caddy sedan. He always got ones with a divider window so he and my aunt didn't have to listen to their ill-behaved kids screaming and beating each other up in the back seat. I remember seeing them sitting serenely in the front seat with the glass divider window up while my cousins were in the back yelling and pounding the hell out of one another.
In 1984, when my business was doing well enough that I could finally afford a luxury car, I considered Cadillac. The Eldorado was quite a looker, especially the Biarritz model with the stainless steel roof. I remember drooling over a white example with a red leather interior in the local dealer's showroom. But then I drove one with some miles on it and found that those Eldos were rattly pieces of junk. The Eldorado symbolized GM of the 1970s and beyond - lots of flash but, in a quest for cheap component prices, were filled with poorly-made components and flimsy fitments that just did not hold up.
That's why the first new luxury car I owned was 1984 Lincoln Continental Mark VII coupe. It was blue with a blue leather interior. I purchased the car in April 1984; It was a FoMoCo-owned demonstrator with 2,000 miles on the odometer. The Lincoln was a great touring car. It rode like a creampuff but handled well in the corners because it had electronically-controlled air suspension. The leather seats were ultra-comfortable, especially on long business trips.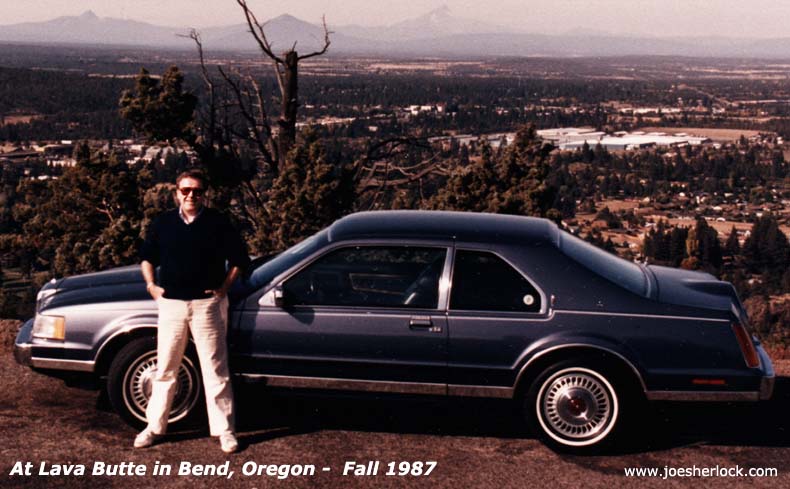 When I sold my manufacturing business in 1989, a personal monetary windfall occurred. While I am a car guy and was tempted to immediately run out and buy something new and shiny to 'reward myself', I am also something of a cheapskate. So, when I was given the opportunity to purchase our two well-cared-for 'company cars' at wholesale prices, I jumped at the chance. I had grown quite fond of my Lincoln; it was my first luxury car and had been a symbol of my business' success.
I've written more about my Mark VII here. In early 1992, I traded it in on a new sports car.
Another company vehicle, my wife's 1987 Honda Accord LXi sedan, had given her yeoman service, but, with over 90,000 miles on the odometer, it was time for a replacement.
In August, 1995, my wife and I traveled to Lincoln's 75th Anniversary Celebration hosted by Ford Motor Company in Dearborn, Michigan. There on display was a pre-production prototype of the 1996 Lincoln Continental Diamond Anniversary Edition, decked out in metallic maroon paint with a grey leather interior with maroon piping. "That's my next car," she said, so we ordered one to replace her Accord.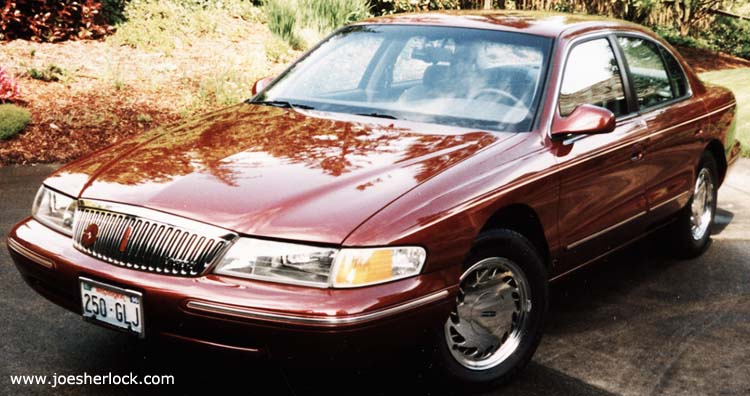 She enjoyed driving this car; its big 260 horsepower V-8 engine made it very responsive. The air suspension gave it a good ride and the front-wheel-drive and traction control provided good stability. And it had lots of luxury features, too.
Unfortunately, as the car aged, the ride deteriorated and the Continental was plagued with niggling little quality problems that made it less enjoyable. To be sure, we could have fixed up her Lincoln but, after almost ten years of ownership, we were tired of the Continental. Maybe it was tired of us, too. But we treated it well - it spent much of its life sheltered from the elements in our garage. The Lincoln was waxed twice a year and we always performed the scheduled maintenance in a timely manner. At 90,000 miles, the transmission went south. The quoted cost to rebuild the tranny was alarmingly close to the trade-in value of the car.

Luckily, we found a Lincoln enthusiast car collector who wanted the Continental, realizing that it was in primo condition otherwise and was willing to pay a decent price for it. My wife purchased a 2005 Toyota Avalon Limited as a replacement. It had more luxury features than the Lincoln.
Anita Lienert of The Detroit News tested the 2005 Toyota Avalon and remarked that it "is so gorgeous inside and out that it looks like it belongs in the lineup of Lexus, Toyota's luxury brand." Forbes magazine said, "The Avalon is an accountant's idea of a Mercedes and called it 'a penny-pincher's Lexus'."
We still have the Avalon. During it's eight-and-a-half years and more than 50,000 miles with us, it has remained trouble-free.
In June of 1998, I was looking for a replacement for the my 1992 Nissan 300 ZX daily driver and found a 1996 Jaguar Vanden Plas sedan in Carnival Red with as a Select Edition with extended factory warranty package. The car had 34,000 miles on it. I saved about $30,000 over the cost of a new model, letting someone else take the big depreciation hit.

I bought it and never regretted the purchase. The Jaguar featured cream leather seats with tan piping and burled walnut trim throughout. It even had pull-down picnic tables for back seat passengers. It handled much better than my wife's Continental and had a ride that was as good or better than the Lincoln.

I always thought my Jag was a handsome car. I got compliments on it from friends, clients, colleagues and even strangers. The styling, while not quite timeless, aged gracefully and my Jaguar was relatively trouble-free. It got even more so after I cut all ties with the troublesome Portland Jaguar dealer, Monte Shelton Motor Co., and began using The Jag Shop in Portland - an independent repair establishment - for routine service.
The Jaguar was a joy to drive, especially when the weather was nice. It felt tight, handled very competently and had a ride as good as any luxury car I'd previously owned. In the rain - and we get a lot - it was a bit less fun. It did not have traction control or stability control, so one had to be careful on wet roads. And the single windshield wiper had one intermittent speed - a setting which was maddeningly incorrect for Northwest drizzle. And mine didn't have the optional heated seats, which made wintertime commuting less pleasant.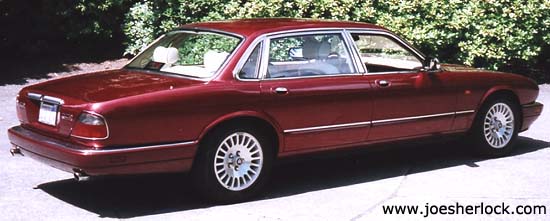 My daughter once said, "I always knew you'd get a Jaguar someday. You've admired them for as long as I can remember." I guess the Jaguar was also a symbol of sorts at the time.
I think everyone should have a Jaguar at least once in their lives.
By 2007, the Jaguar was going on 12 years, 101,000 miles and the transmission was beginning to get a little wonky on occasion. After a lot of soul searching and test driving of various candidates, I special-ordered a 2008 Lexus LS 460 and used the Jag as a trade-in.
I chose Lexus because I liked the styling, was impressed with all the luxury touches inside and was impressed with the brand's reliability record.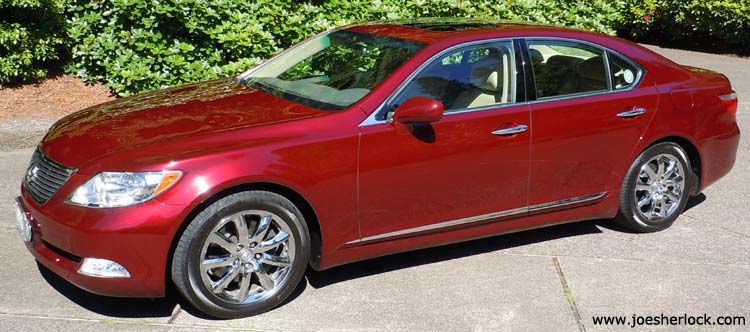 The butter-smooth leather on the steering wheel "has been buffed six times longer (a total of three hours) than the previous Lexus LS 430s." All seats - front and rear - are heated and cooled. The car also features a heated steering wheel. Several different door latches and insulation packages were sampled in pursuit of the benchmark door-closing sound: a large wooden entry door to a mansion. The auto-up windows slow as they approach closing. The glovebox latches itself silently. The wood veneers are laminated onto aluminum by the piano craftsmen at Yamaha.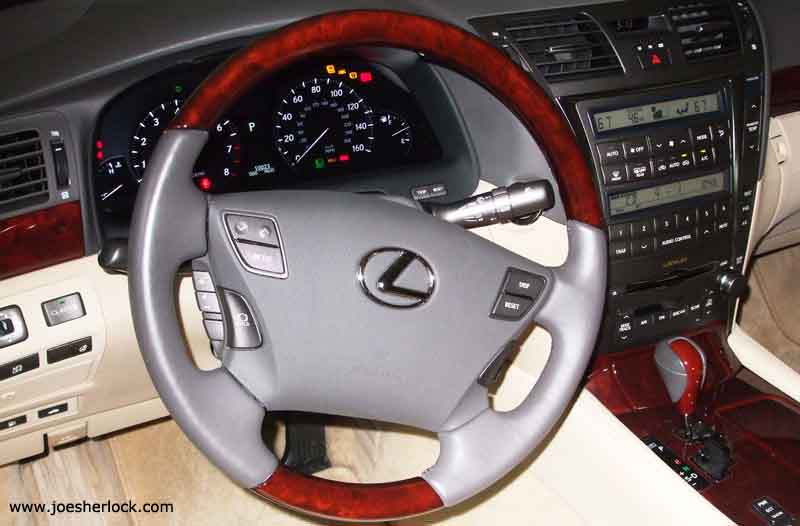 The aluminum DOHC 32-valve 380 hp V-8 is full of pep (0 to 60 in 5.4 seconds) and the 8-speed automatic offers seamless shifts. (Notable technology includes dual fuel injection - a port injector and a direct injector per cylinder.) Engine balance is checked four times: It's spun on a dyno after assembly; then it's started and run with accelerometers on either end of the crank; it's balanced again after mating with the transmission; and it's tested a final time as installed in the car.
The leather seats are comfortable - the 16-way power driver's seat is very supportive. The electric power steering has amazingly good road feel and feedback.
While beauty is in the eye of the beholder, I should point out that, in the large sedan category, the Lexus LS took top honors at the 2007 L'Automobile piu Bella del Mondo (World's Most Beautiful Automobile), an annual automotive fashion show, held recently in Milan, Italy. I like the looks of the LS, although my Jaguar Vanden Plas was admittedly better looking. Better than any 2008 model, including the '08 Jaguar line.
So, I ordered a 2008 LS 460 with the comfort-plus package, power door and trunk closer and chrome nine-spoke wheels. The exterior color I chose is Noble Spinel Mica, a brilliant, deep metallic red. It's about the same color as my Jag (which didn't have metallic paint). The interior is Cashmere - a light camel color. The wood trim is a slightly-burled medium brown walnut - a nice contrast to the leather color.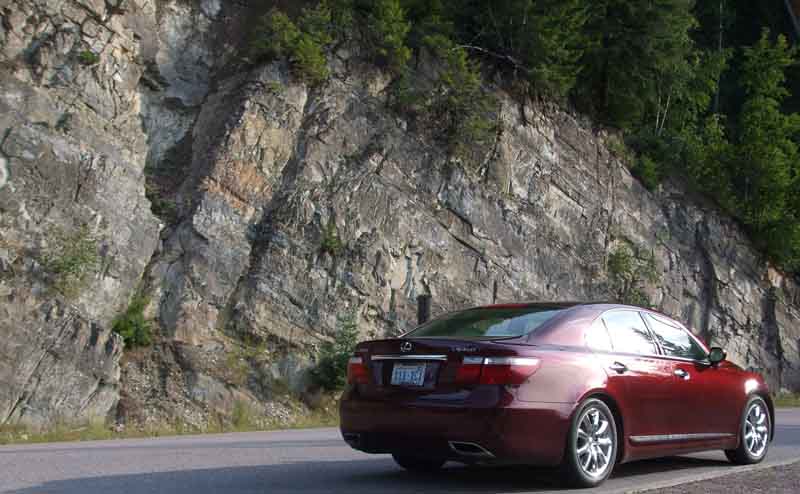 After six years and over 22,000 miles, I'm still enjoying my Lexus. It meets all my performance needs and is more comfortable than a first-class airline seat. (posted 10/31/13)
---
A chronological list of all AutoBiography chapters can be found here.
---
Other Pages Of Interest
copyright 2005-21 - Joseph M. Sherlock - All applicable rights reserved
---
Disclaimer
The facts presented on this website are based on my best guesses and my substantially faulty geezer memory. The opinions expressed herein are strictly those of the author and are protected by the U.S. Constitution. Probably.
Spelling, punctuation and syntax errors are cheerfully repaired when I find them; grudgingly fixed when you do.
If I have slandered any brands of automobiles, either expressly or inadvertently, they're most likely crap cars and deserve it. Automobile manufacturers should be aware that they always have the option of trying to change my mind by providing me with vehicles to test drive.
If I have slandered any people or corporations, either expressly or inadvertently, they should buy me strong drinks (and an expensive meal) and try to prove to me that they're not the jerks I've portrayed them to be. If you're buying, I'm willing to listen.
Don't be shy - try a bribe. It might help.
---