---
Miscellaneous Musings & Opinions
(
2004-10
)
More recent 'Musings' postings can be found here.
---
This Bizarre Idea ... of "fixing" the economy by spending more money on various 'stimulus' packages is akin to curing diarrhea by taking more laxatives. (posted 10/1/10, permalink)
---
My Web Spam-Ad Résumé:
I majored in Pop-up Ads at the University of Phoenix and now work for Netflix. (
posted 6/9/10, permalink
)
---
Perfect Fit: So, 78 year-old Liz Taylor wants to get married for the ninth time and 76 year-old Larry King just filed for a divorce from marriage number eight. Why don't the two of them get together and tie the knot?
Think of the savings just from being able to buy Depends in bulk. (posted 4/16/10, permalink)
---
A Fool And His Money Are Soon Parted: The silliest product I've seen this year is a super lightweight $120 carbon fiber license plate frame. If saving vehicle weight is that critical, don't put any frame around your plate.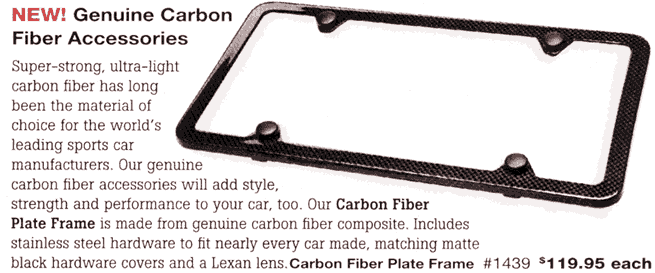 The same company offers carbon fiber valve stem caps for $25 per set. Or a key ring for $40. Ridiculous. (posted 11/23/09, permalink)
---
Politics Made Simple:
After every election, pundits dissect the meager leavings of the election post-season and issue proclamations. Don't believe the hype. Or spin.
There's nothing profound to learn. Here's the simple truth:
• 40% of the nation (weekend golfers, bankers, general contractors, embezzlers and insurance salesmen) votes Republican.

• 40% of the people (welfare recipients, schoolteachers, Manhattan socialites, felons and postal workers) votes Democrat.

• The other 20% (middle managers, CPAs, engineers, ornery geezers and sociopaths) are Independents. They vote for whoever appeals to them at the time.
Therefore, the Independents are the swing vote; they determine who gets elected.

Some Independents are deep thinkers; most are issue-oriented pragmatists, skeptics and cynics.
In 2008, independents looked at McCain in '08 and saw Bush III. Therefore, they leaned toward Obama, especially since the Republicans were perceived as not "fixing things." These voter-skeptics had been frustrated by the Katrina response, dysfunctional TSA employees at airports and the Iraq war. But the 2008 election Hot Buttons became the September financial meltdown and collapsing real estate market, which pushed Independents solidly into the Blue Lane.

By 2009, they were unhappy with Obama and other Democratic officeholders who seem to have made little progress ("Change") in improving what ails the country. To those candidates who wanted to solve problems with more taxes and social programs, the Independents voted 'Nay'.
2009's vote was all about taxes, lack of jobs, the lousy economy and increasing frustration with government interference, micromanagement and incompetence, including - but not limited to - the Health Care Circus which was then performing under the Big Top known as the U.S. Capitol Building.
If - by the 2010 elections - the stock, job and housing markets have substantially improved, most Independents will vote for the status quo (mostly Democrats). Otherwise, they'll throw the bums out and vote Republican. (And, because the economy was still in bad shape on November 2, 2010, they did.)
The same rules will apply to the presidential election of 2012.
Bill Clinton was right: "It's the economy, stupid." (posted 11/6/09, permalink)
---
My Million Dollar Business Idea: It taps into the the big three: 1. Nostalgia, 2. Thirst, 3. Human Stupidity.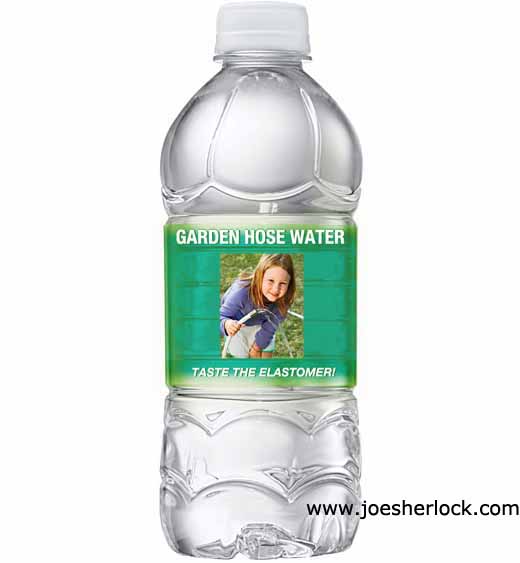 (posted 11/6/09, permalink)
---
Coincidence? Or What?!
Peter Paul Reubens painted great, fleshy mounds. Peter Paul Mounds tastes great after a Reuben sandwich. (
posted 10/23/09, permalink
)
---
World's Shortest Book: During a recent visit to Costco, I discovered that investment bozo Jim Cramer has a new book out: 'Getting Back To Even'. I didn't read it but I assume it's two sentences long: Build a time machine. Go back in time and do the opposite of whatever Cramer says.
Actually, you'll probably do a lot better than break even with such a strategy. (posted 10/21/09, permalink)
---
I'd Like A Set Of Old-Growth Firestones, Please. An Oregon State University researcher has found a way to use wood fibers to make car tires better for the environment. Microcrystalline cellulose can partially replace silica as a reinforcing filler in the manufacture of rubber tires, reducing the energy required to manufacture tires, lowering costs and providing tires that better resist heat buildup.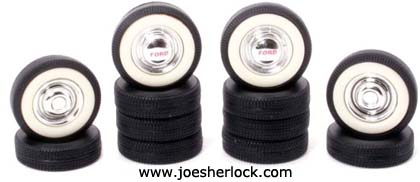 That could be good news for Oregon's timber industry, which needs new uses and products to sustain demand for the state's timber harvest. Because, let's face it, the construction industry is in the dumper, there's only so many kids to pull around those wheeled, whimsical, overpriced wooden toys and oak toilet seat sales just ain't what they used to be.
And now that the Indians have casinos, they've cut waaaay back on totem pole carving. (posted 7/22/09, permalink)
---
Steinbeck Would Be Amused.
Tom Joad would be bemused. The July-August issue of Oregon's AAA magazine,
Via
, asks its readers to vote for the Best Road Trip Movie. The choices are: 'National Lampoon's Vacation', 'Rain Man', 'Planes, Trains and Automobiles' and ...
are you ready?
... 'The Grapes of Wrath'. (
posted 7/10/09, permalink
)
---
Truth In Packaging Needed:
If hobo stew were made with real hoboes, surely we'd have far fewer homeless people. (
posted 6/19/09, permalink
)
---
Oxymoron Watch:
This week, as my thoughts turned to financial planning, it occurred to me that the term 'Variable Annuity' is much like 'Unsafe Volvo'. (
posted 6/17/09, permalink
)
---
Cortizone-10: Yeah, I use it sometimes. But only because they won't sell me Cortizone-15. You know they have it. They keep it locked up in a subterranean vault, right next to the 100,000 mile tires. And those 200 mpg Fish carburetors. (posted 5/18/09, permalink)
---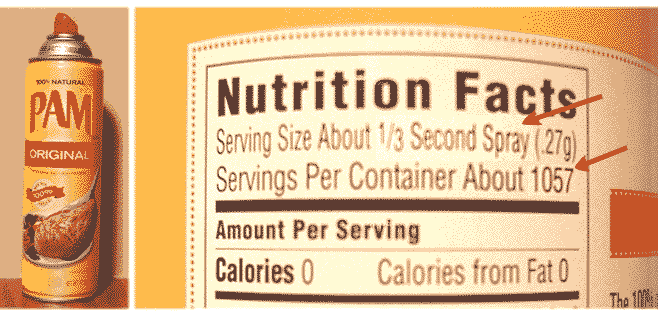 (posted 4/30/2009, permalink)
---
If This Were A Movie-Of-The-Week Storyline ...
people would laugh at its sheer unbelievability: The UAW is buying Chrysler in order to make Fiats. (
posted 4/28/09, permalink
)
---
Unnecessary Worry: Before my first visit to Ireland, I had nightmares that everyone would sound just like Enya and I wouldn't be able to understand a word they said. It turned out that I had no problems during any of my trips.
The bizarre echo technique Enya uses is called 'voice layering'. She also sometimes sings in Lothian, a fake language invented for her.
I do find it ironic that Enya won the 2001 "Echo Award" for best selling international single in Germany. (posted 4/22/09, permalink)
---
"How Did He Do Such Fantastic Stunts With Such Tiny Feet?!" Last week, I followed a red, topless MGB. I had forgotten how narrow the tires were on most sports cars made 40 years ago.
Somehow, Hedley Lamarr came to mind. (posted 4/14/09, permalink)
---
Kim Jong Il - Before & After: I don't care what the hell Marie Osmond says, that NutriSystem crap'll kill ya. - I didn't even know they sold the stuff in North Korea.

Oh wait, maybe it's our new secret weapon.
On the other hand, Kim appears to be in good spirits. He reportedly has said, "I've lost 57 pounds and I look fabulous. My friends say I've gone from 'cute' to 'stunning'. See me on 'Dancing With The Stars' next month with my partner, Fidel Castro." (posted 4/14/09, permalink)
---
Power Dome: New General Motors CEO Fritz Henderson certainly has the corporate look. His forehead resembles the hood of a 1953 GMC COE truck.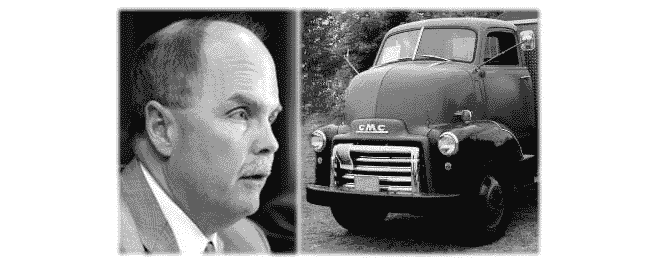 (posted 4/2/2009, permalink)
---
Fact Of The Day: Every year, there are 11.73 million 'replica' watches sold worldwide. I have received a spam e-mail ad for every single one of them. (posted 3/27/09, permalink)
---
Conserve This! Are you as tired as I am about those preachy, sanctimonious messages in hotel bathrooms about water and towel usage? If these establishments were really serious, they'd offer deals: "Reuse your towels and we'll knock ten bucks a day off your bill." "But nooooooo!" as John Belushi used to say.
Instead they put up signs trying to make people feel guilty so that they can get suckers to engage in Towel & Washcloth Conservation and the hotel can lay off five more Mexican housekeepers.
The whole idea of using less water is baloney anyway. Here's a hotel bathroom sign I'd like to see:
---
---
---