Monday February 28, 2011
1941 Graham Hollywood Sedan: The Body That Killed Three Car Companies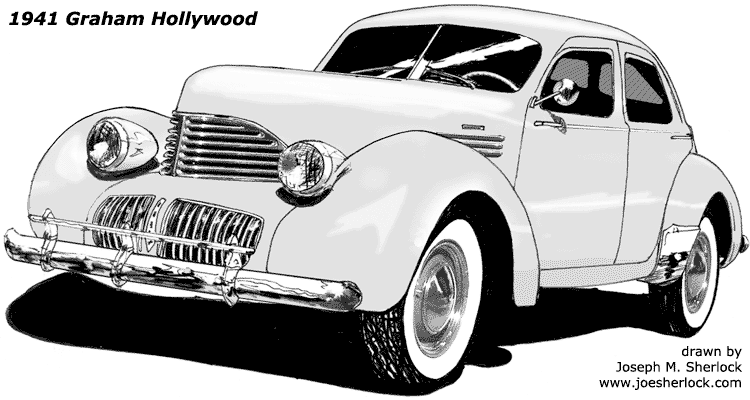 Every car buff remembers the classic, coffin-nosed 1936-37 Cord 810/812. Most picture in their minds the stunning convertible version. But there was also a sedan version - the Westchester. It was made in much smaller quantities and is not often seen - even in museums.
The 810/812 series was the last gasp of the dying Auburn-Cord-Duesenberg empire - another casualty of the Great Depression. The cars which might have saved ACD were never properly developed and the firm didn't have the resources to work out production bugs and meet demand.
Automaker Hupmobile rummaged through ... (more >>>)
Who Knew? Kathy Shaidle used to be Ed Anger.
Train Switch: My train layout will come down later than usual this year - in mid-March. On Friday, I swapped the PRR Mallet steam loco and its consist for the Pennsylvania RR GG1 electric locomotive pulling a consist of Pennsy Congressional passenger cars.
Another Reason To Stay Out Of Portland: The Portland City Council has adopted a policy that discourages the use of personal scented products in the city workplace.
Portland, OR employees must now follow rules that ask them "not to use personal scented products in the workplace" if their intent is to emit certain fragrances, such as perfumes and colognes.
The rules offer protections to "employees who are sensitive to fragrances."
'Portland: It's different here.'
Yes, it stinks of BO. (permalink)
Headline Of The Week ... so far ... is from The Onion: 'Marauding Gay Hordes Drag Thousands Of Helpless Citizens From Marriages After Obama Drops Defense Of Marriage Act'.
Quote Of The Day is from Norman R. Augustine: "By the time the people asking the questions are ready for the answers, the people doing the work have lost track of the questions."
---
Friday February 25, 2011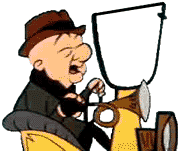 Geezermobiles: Drivers age 65 and older now account for 25% of all new car buyers, according to an analysis of auto registrations by J.D. Power and Associates.
Among cars that geezers liked, the Cadillac DTS was the most popular. "Older buyers were more than 11 times as likely to buy this model as were buyers younger than 65."
I didn't know Caddy still offered the big DTS.
As for the Toyota Avalon, buyers age 65 and older were "4.5 times more likely to buy an Avalon than were younger buyers."
To The Scourge Of Tripoli: Terrorist supporter and nutcase Muammar Gaddafi should be captured and tried as a war criminal. Or bumped off.
President Barack Obama's lack of response to the murder of hundreds of Libyan civilians by Gaddafi's thugs - using helicopter gunships to strafe his own people - is dismaying.
With corpses piling up on the streets of Tripoli, Obama remained silent for days (maybe his Teleprompter was in the shop) and finally issued a mealy-mouthed statement voicing his displeasure with Libya's state-sponsored violence against anti-government protesters.
Charles Krauthammer has said, "I think the reticence of this administration is simply astonishing. This is a president who arrogantly went around the world in the first year in office saying how he was raising the moral standard of the United States in the world … (Yet) here he is - he has said nothing on what's happening in Libya, which is a case of brutality and near-genocide - to use the word of one of Gaddafi's own diplomats - the shooting of demonstrators from helicopter gunships, the strafing of demonstrators from bombers. … Here was a president, our president, who went out there on television again and again on Egypt, which in comparison with what's happening in Libya was Boy Scout treatment of those demonstrations.
But … a year and a half ago in Iran, where there was also a higher order of ruthlessness and brutality, shooting at the demonstrators in the streets, the mass trials and the rapes and the hangings and all that … he said almost nothing.
Why can't the president find a voice, (a) for reasons of morality, simply upholding our traditions, and (b) strategic interests?"
Ronald Reagan knew how to handle this bozo. He dubbed Muammar the "mad dog of the Middle East" and, in 1986, ordered a strike - missiles from a U.S. F-111 fighter jet were fired right into G's Bedouin tent. That got his attention.
Gaddafi has expertly played the West for decades. The Western media have largely concentrated on his eccentricities (sleeping in a tent, his voluptuous Ukrainian nurse, Amazonian female guards, rambling speeches, etc.), while neglecting the fact that his own citizens despise him for good reason.
When Gaddafi assumed power in 1969, "Libya was a leading center of Middle Eastern commerce and Dubai was a backwater emirate few had ever heard of. Now, Dubai is prosperous and Libya is a basket case and it's all Gaddafi's fault."
Unemployment among Libyan young people is an eye-popping 30%. No wonder they're revolting.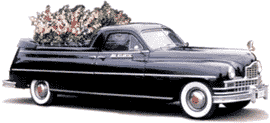 96 Tears: Eddie Serrato, drummer for '? and the Mysterions', has died from a heart attack at age 65. RIP.
Spilt Milk: Thomas Sowell has written, "In a classic example of this process, the EPA has decided that, since milk contains oil, it has the authority to force farmers to comply with new regulations to file "emergency management" plans to show how they will cope with spilled milk, how farmers will train "first responders" and build "containment facilities" if there is a flood of spilled milk.
Since there is no free lunch, all of this is going to cost the farmers both money and time that could be going into farming - and is likely to end up costing consumers higher prices for farm products."
Grand Slam: Why do all the brawls seem to break out either at Denny's or iHop?
Lame Joke Of The Day: What did the German watch repairer say to his watch that would only go tick, tick, tick? "Ve have vays of making you tock!"
---
Thursday February 24, 2011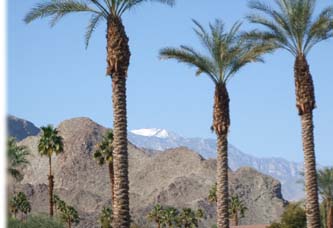 Trip Report: We have returned from a wonderful two-week visit to the sunny Palm Springs, CA area.
The skies were blue and the weather was sunny and warm - what a contrast with the Pacific Northwest.
Trip photos can be found here.
Car Sightings: I caught a glimpse of a black 1950 Oldsmobile Club Coupe sailing along the asphalt in La Quinta. A thick metal dinosaur from the days when men wore hats and chrome ruled.
On El Paseo Drive in Palm Desert, I saw a meretriciously ugly 2002-or-so Thunderbird. This red beast had full rear balloon skirts and under bizarre bumper-finned trim. Boîte de merde.
Other sightings on El Paseo were more to my liking, including a cherry-condition, dark blue 1950 Ford convertible with an off-white top and a burgundy '70s-era Rolls Royce Corniche with its top down. I also saw a brand-new Kia Optima parked on El Paseo outside the Rolex watch store. I couldn't figure out what it was; until I spotted the Kia badge, I honestly thought it was a $70K+ sedan. The interior looked nice, too. Kia sure has come a long way.
Spotted a new maroon Rolls Royce Ghost cruising south on Washington St. in La Quinta. It looks better than its larger brother, the Phantom.
During our visit, we saw Bentleys everywhere, including a blue Arnage coupe and, at the Sunday Farmers Market in Old Town La Quinta, a light tan Mulliner-bodied Arnage convertible wearing Oregon plates.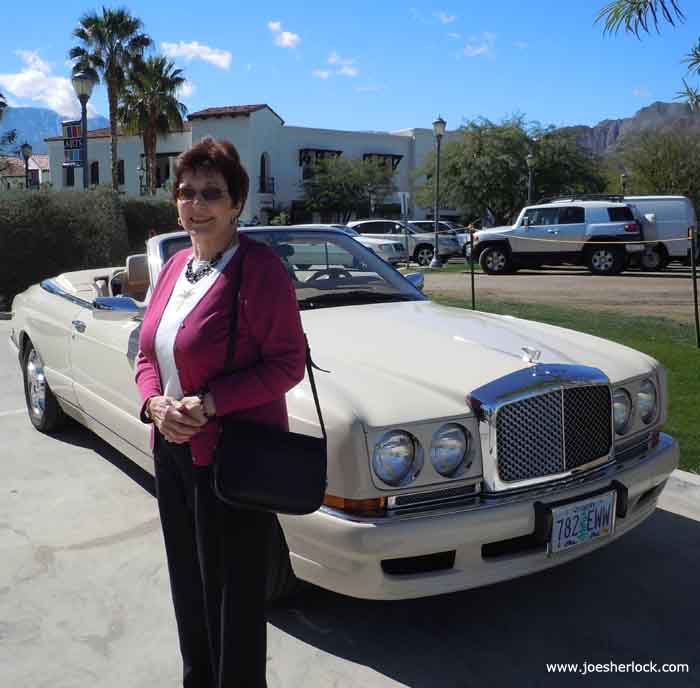 On the subject of Bentleys, some idiot in a black Bentley Continental convertible almost sideswiped me at Washington and 111 - just one of the many Drifting Morons (drivers who casually drift from one lane to another without looking or signaling) we encountered in the area. Many were drivers of Mommy Vans - not all were mommies.
The most popular luxury automobile brand in the desert seemed to be Lexus by a large margin, followed by Cadillac (mostly CTSs) and Mercedes. The area is a great place to view the latest luxury cars but we didn't see a single new Jag XJ during our travels. This tells me that the latest edition of the big Jag is a bomb. We did spot several XFs as well as many 1996-2003 XJs. I saw quite a few Hyundai Genesis sedans during our stay, as wells a surprising number of Maseratis - mostly coupes and convertibles.
There was a Cadillac CTS coupe on display at a shopping center we visited. It looked much more angular in person. I thought it was striking; my wife didn't like it. Well, at least this Caddy was distinctive. Ford had a very nice Taurus display at the Dr. George Car Show and I was quite impressed with the 2011 Taurus. The overall fit and finish as well as the interior quality have taken a big step up from the old Ford 500 from which it is derived.
Saw my first Chevy Cruze - it's quite small, looking even tinier than the Cobalt it replaced. (Although, at 181 inches in length, the Cruze is slightly longer than its Cobalt predecessor.) I can't believe that some Chevrolet dealers are asking $65K for the Cruze's same-size hybrid cousin, the Volt.
I also got a look at a new Buick Regal. While the Regal is about the same size as the Chevy Malibu, it looked smaller. It also looked chubby and German. It made me think of Uder, the German exchange student on The Simpsons.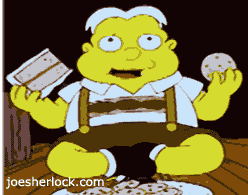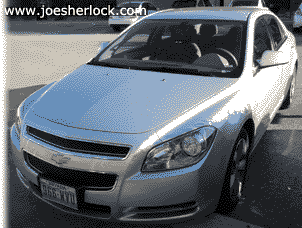 Rental Car: Budget gave us a silver 2010 Chevrolet Malibu with 15,000 miles on the odo. The car was nimble and the four-cylinder, 169 horsepower engine was peppy.
The Malibu was generally quiet, except for some blatty exhaust noise at 40-50 mph. The car rode and handled surprisingly well. The cabin, especially the dashboard was much nicer than previous Chevy rentals. The rear seat was cramped for a "full-size" (192 inch-long) car.
The audio system 'read' our CD and displayed the artist and song, something neither our Toyota nor Lexus can do.
Fit and finish was pretty good all around, although the trunk opened with a cheesy, metallic thunk when I hit the release.
Speaking of fit and finish, I found myself at a traffic light behind two freshly-washed silver cars - a Mercedes 500SL and a Nissan Versa. Even though the Merc cost 10 times as much as the little Versa, paint quality, gloss and shut lines on both seemed equal. Just as cars are converging in size, they seem to be heading toward a single build-quality standard as well.
We got 20-21 mpg in the Malibu - less fuel mileage than we regularly experience in our larger and more powerful Toyota Avalon. (permalink)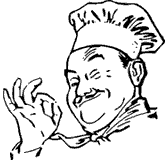 Dining: We enjoyed many spectacular meals during our stay. And some which were below expectations. You'll find my reviews here.
Entertainment: We also took in some shows during our visit. This year's Palm Springs Follies was a disappointment. The sets were less elaborate, there were fewer costume changes and the number of performers has been reduced by 10% or so. While the show has been decontented, prices have not been reduced - so the audience is getting less for the money. MC Riff Markowitz was less funny than before and quickly became tiresome. He must have laid off his best writer.
But the other performers were just as professional and hard-working as ever. Guest star Leslie 'It's-My-Party' Gore still has a powerful voice - surprising since she is quite tiny, maybe five-feet tall or so. She gave an enthusiastic performance.
We also saw 'Always, Patsy', a musical retrospective is based on the true story of Patsy Cline's friendship with a Houston housewife/fan. Cline was played by Dia Nalani, who is - I think - of Hawaiian or Pacific Islander heritage and, therefore, looked nothing like Cline. But once she opened her mouth, Dia became Patsy, performing the many musical numbers in the original keys and style.
What a marvelous talent Ms. Nalani is, especially since her back-up band was awesomely lousy. Perhaps that was deliberate, since the real Patsy often had to sing with low-rent pickup or house bands at a lot of dives where she played.
As usual, we visited the Cafe Italia and enjoyed the vocal performances by the wait staff.
Miscellany: The Desert is a land of unique experiences:
• Sacred Heart Church in Palm Desert offers coffee and donuts after the 6:45 am Mass on Sundays. The donuts are from Swiss Donuts and taste spectacular. One of the volunteers let me in on the secret: "Before Mass, Father comes out and blesses the donuts."

I love California church. Elapsed time from the start of Mass until I was standing outside with a fresh and freshly-purchased custard-filled donut in my mouth was only 36 minutes. It was a sweet and simple ceremony (none of that hugging and hand-shaking crap) and then the congregation could go forth and enjoy God's blue skies. And donuts. (permalink)

• My wife and I got our first drive in a Bentley: 'Bennie' is my friend Dennis' new golf cart.

• The Dr. George Car Show at The Indian Wells Tennis Garden featured over 900 vehicles, including a bunch of street rods and customs.

Illustrating that Time Marches On for all of us, several of the show vehicles - including a very nice red '40 Ford coupe - had blue handicapped tags rather than fuzzy dice hanging from the rear-view mirror.

I wanted to take a lot of photos; unfortunately, my camera died after half-dozen or so. The photos are posted here.

Show proceeds benefited the non-profit Desert Cancer Foundation.

• At The River shopping center, many of the non-restaurant retail stores are gone or about to be. Borders looked terminal and no one was buying anything.

A fat something (couldn't identify the gender) was snoring in a comfy chair with a hardbound book spread across his/her chest.

Kinda sums up the Borders bookstore chain's business model - snoozing its way to Chapter 11.

• The faux-'50s Johnny Rockets 'diner' at The River is now Bobby Chan - a men's clothing store. It gives a new meaning to the phrase Goin' Asian.
All in all, our trip was a welcome respite from a dreary Pacific Northwest winter. (permalink)
---
Tuesday February 8, 2011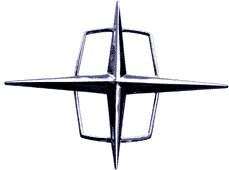 Store Reduction: Ford Motor Co. has announced that it plans to cut its Lincoln dealership count to about 325 from the current 434 in big metro areas.
The top 130 metro markets hold about 85% of the U.S. luxury market. Lincoln now has about 1,100 U.S. dealers, including ones in smaller markets.
Lincoln's star has fallen greatly in the last 15 years and the numbers back it up.
One example: Ford's overall 2010 U.S. sales were 22 times more than Lincoln sales, compared with ... (more >>>)
Worst Super Bowl Car Commercial: The Mini Countryman 'Cram it in the Boot' spot. Appalling. A genuine boîte de merde. The car's ugly, too.
She's Right: Republican Sarah Palin said last week that an explosion of government spending and debt under President Barack Obama and his fellow Democrats had put the United States on "the road to ruin."
Palin said Obama had revived the era of big government and she ridiculed the infrastructure spending and investment he outlined in his recent State of the Union speech.
"The only thing these investments will get us is a bullet train to bankruptcy," Palin said ... (more >>>)
How The Celtic Tiger Died: Michael Lewis has written a lengthy but comprehensive article on the collapse of Ireland's economy. He details how the Emerald Isle went from one of the richest economies in Europe to insolvency in less than a decade.
Morgan Kelly, a professor of economics at University College Dublin, "learned that more than a fifth of the Irish workforce was employed building houses. The Irish construction industry had swollen to become nearly a quarter of the country's GDP - compared with less than 10 percent in a normal economy - and Ireland was building half as many new houses a year as the United Kingdom, which had almost 15 times as many people to house. He learned that since 1994 the average price for a Dublin home had risen more than 500%. In parts of the city, rents had fallen to less than 1% of the purchase price - that is, you could rent a million-dollar home for less than $833 a month."
Lewis continued, "Irish home prices implied an economic growth rate that would leave Ireland, in 25 years, three times as rich as the United States. ("A price/earnings ratio above Google's," as Kelly put it.) Where would ... (more >>>)
Show Me The Money: Professional scofflaw, race-baiter, all-around media whore and Obama pal Al Sharpton apparently owes $3.7 million in back taxes.
David Frum once called Sharpton a "proven liar and slanderer." Now he's a tax deadbeat, too.
Jammie Wearing Fool has noted, "Imagine if some outspoken conservative owed the IRS $3.7 million and refused to pay it. You suppose they'd be walking around freely?"
The Spirit of The Kingfish is alive in the 21st Century.
Word-Weary: A typical month of The View Through The Windshield consists of 10-12,000 words. There's almost 80% of February remaining and I've already written almost 6,000 words.
I'm feeling the need for a writing break ... real soon.
Geezer Pub: Four retired guys are walking down a street when they see a sign: 'All drinks for seniors - 10¢.'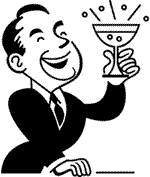 They enter the bar and are greeted by the bartender, "What'll it be, gentlemen?"
Each of the men ordered a martini. In short order, the bartender serves up four excellent martinis and says, "That'll be 10 cents each, please."
They pay the 40 cents, finish their martinis, and order another round. One of the men asks, "How can you afford to serve martinis as good as these for a dime a piece?"
"I'm a retired tailor," the bartender said, "And I always wanted to own a bar. Last year I hit the Lottery jackpot for $125 million and decided to open this place. Every drink costs a dime ... fine wine, liquor, cocktails, premium beer on tap - it's all the same."
Noticing seven other people at the end of the bar who aren't drinking, another of the men asks, "What's the deal with those guys?"
The bartender replies, "They're retirees from Canada. They're waiting for Happy Hour when drinks are half-price."
More on Canadian tightwads has been posted here.
Quote Of The Day is from Samuel Goldwyn: "Anyone who goes to a psychiatrist ought to have his head examined."
---
Monday February 7, 2011
One More Diecast: I received one more 1:43 scale model for Christmas - a 1963 Corvette Sting Ray split-window coupe, made by Ixo Models.
It is a good-looking and well-detailed model - priced at under $30. Generally, Ixo diecasts are very well made for the money. Of course ... (more >>>)
Relapse: Following in the footsteps of Charlie Sheen, General Motors is returning to some of its bad habits.
Automotive News claims that GM's 22% sales jump in January "was largely fueled by laying piles of cash on the hood. On average, GM handed out $3,762 per vehicle last month – the highest incentive figure of any of the six largest automakers."
That's a 29% increase over the same month last year. Edmunds.com analysts are concerned that the automaker has begun pushing too many models on dealers with plans to move them using high incentives.
Work, Work, Work ... Over the last eight weeks, I have been cleaning up pages and adding more photos and graphics to this site.
Over the weekend, I posted a photograph of my 1:43 scale bread truck - an old DeHanes resin model made in the mid-1990s - to my Divco delivery truck page.
I also added more photos of the big Pennsylvania Railroad T-1 steam locomotive and the Pennsy Mallet freight loco to the appropriate pages.
Finally, I have aggregated a bunch of model car postings and photos on a single, dedicated page.
Best Super Bowl Commercials:
• McDonald's: Daddy bear and son celebrate a good report card by upending a tourist's car and dumping out the McD fries inside.
• Audi: "Escape the confines of old luxury." Also known as: "Release the Hounds." Kenny G calms down well-to-do prison inmates while two make an escape attempt from luxurious cells.
• Chevy Silverado impersonates Lassie: "What?! Tommy fell down a well?"
• Volkswagen Passat: Pre-schooler as Darth Vader; aka: "The Force."
A Growing 'Industry': An estimated 230,000 illegal immigrants were living in Washington state in 2010 - 35% more than three years ago.
Washington now has the seventh-highest rate of illegal immigrants in the country. Three years ago, it didn't even make the top ten ... (more >>>)
Still True: "At the moment there appears to be a panic fear afloat in the air, partly due to a feeling that government is now a separate force beyond the people's control, that their voices echo unheeded in the vast and multitudinous halls of government.
I do not remember a time when so many Americans, regardless of their economic and social standing, have been so suspicious and apprehensive of the aims, the credibility, and the competence of the Federal establishment."
Spoken by Ronald Reagan in 1968.
I Didn't Think Anyone Went Broke In The Porn Biz: A Slovenian Catholic bishop has resigned, prompted by a reportedly "disastrous" financial situation in his archdiocese.
The archdiocese had accumulated around $1.1 billion in debt stemming from its stakes in a chain of failing business companies, including a nationwide TV network known for its variety of porn channels. (permalink)
Headline Of The Week ... so far, is from The People's Cube: 'Lake Superior renamed Lake Inferior in spirit of tolerance and inclusiveness.'
Quote Of The Day is from Frank J. Fleming: "The difference between US and UK English is that the British find the letter z scary but love extra u's."
---
Friday February 4, 2011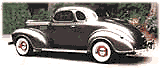 Good Thing I Took That Ride Wednesday: After a brief sun tease, Thursday was quickly socked in with clouds. The wet weather returned today.
Rain is now forecast for the entire weekend. Three days ago, we were promised five days of straight sunshine. Rats.
Seventies Flashback: Yesterday, I spotted a bright yellow Ford Fiesta on the road. It looked to be in nice shape, too.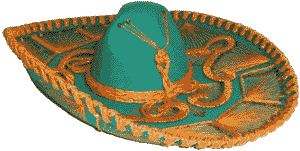 The Whole Enchilada: On a recent Top Gear episode (not yet broadcast in the U.S.), James May described Mexican food as "like sick with cheese on it."
While discussing a Mexican sports car, the Mastretta, Richard Hammond said that "vehicles reflect the national characteristics of the country they are from."
He added: "Mexican cars are just going to be lazy, feckless, flatulent, leaning against a fence asleep looking at a cactus with a blanket with a hole in the middle on as a coat."
Think about it ... even 'Sábado Gigante' isn't made in Mexico.
Anyone else remember the SNL 'commercial' for Adobe - The Little Car That's Made Out Of Clay?
"These days, everyone's talking about the Hyundai, and the Yugo. Both nice cars, if you've got $3,000 or $4,000 to throw around. But, for those of us whose name doesn't happen to be Rockefeller, finally there's some good news - a car with a sticker price of $179. That's right, $179."
As the late, great Phil Hartman said, "Adobe. You can buy a cheaper car. But I wouldn't recommend it!"
On a somewhat related note, my wife and I enjoyed a wonderful dinner at one of our favorite local Mexican restaurants on Thursday evening.
Milestone For A Great Man: This Sunday, February 6th, would have been Ronald Reagan's 100th birthday.
People always underestimated Reagan. In 1988, American historian, social critic and Kennedy suck-up Arthur Schlesinger wrote, "A few years from now, I believe, Reaganism will seem a weird and improbable memory, a strange interlude of national hallucination, rather as the McCarthyism of the early 1950s and the youth rebellion of the late 1960s appear to us today." He couldn't have been more wrong.
My view is that President Reagan saved America. By the end of the Carter Era, our country was devastated. The dollar was so devalued it was a joke. The stock market was back at the same levels of 14 years before. Inflation was out of control - business loan interest rates were well-above 20%. Business conditions were stagnant and had been so for over five years with the gum-mint micromanaging (a Jimmy Carter trademark) in an attempt to keep the ship from sinking.
As a small business owner, I remember coming home from work exhausted after a 10-plus-hour, hot-as-hell, July 1979 day at my then-struggling plastics manufacturing business, arriving just in time for the 6:00 pm Pacific-time Oval Office lecture from a stern-faced Jimmy Carter - the one where he told us that everything was our fault because we had a Bad Attitude.
At that moment, I became a Republican. And Ronald Reagan subsequently got my vote.
In 1978, the consumer price index had gone up by 9%. In 1979, it went up 13.3%. In 1980, Carter's last year in office, 12.5%.
Inflationary expectations, combined with monetary tightening by the Federal Reserve, had caused interest rates to hit the highest levels in U.S. history. By mid-1980, the prime rate was over 20%. Unsecured personal loans were actually cheaper at Household Finance Corporation than small business loans were at my local bank in those days. Reagan quickly put a stop to this madness.
In 1981, the consumer price index dropped to 8.9% and averaged 3.6% for the remaining seven years of the Reagan presidency.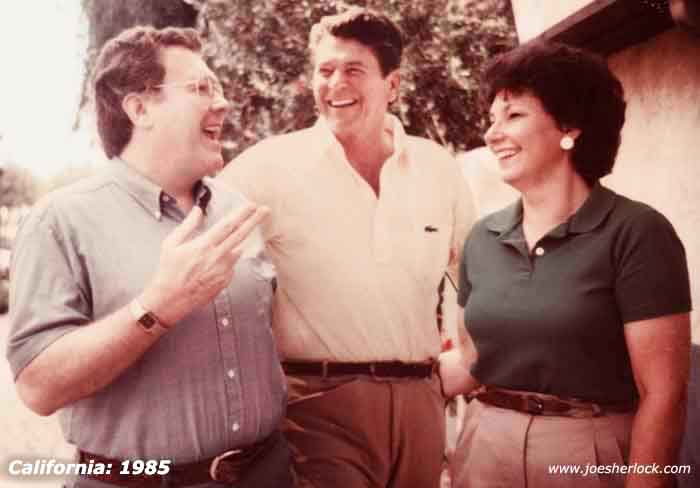 President Reagan's pro-business, anti-tax attitudes probably saved my small manufacturing company; we grew rapidly in sales (and profits) as the economy recovered.
I remember one of my liberal employees carping about Reagan in 1986 or thereabouts. I pointed out that, when she was hired two years previously, the wages from her prior job had been 70% less than she was presently making. She could, in no small part, thank Reagan's supply-side economics for the boost in our business and in her paycheck.
Did she want to turn back time - put Jimmah back in the White House and go back to her minimum wage job elsewhere under the high-unemployment Carter administration? Her 'reply' was silence and a petulant glare. Some people never seem to get it.
My prediction is that future historians will judge Ronald Reagan as the greatest President of the 20th Century, eclipsing FDR and others who have been sainted by many present-day establishment historians. Reagan rescued America from the brink of insolvency and gave us back our pride and can-do spirit.
Since I got to watch it unfold from my small-business-owner vantage point, I sorta feel like part of history.
I've written more about Ronald Reagan here. (permalink)
More, Please: A suspected Taliban commander and and al Qaeda member died of apparent heart attack yesterday after exercising inside Guantanamo.
'Heart attacks' for the entire prisoner lot at Gitmo would be a good thing. Let's get those Islamists burnin' up those Halal calories.
Breaking Economic News from Onion News Network television: "Arbitrary indicator passes arbitrary milestone."
Bad Pun Of The Day: The short fortune-teller who escaped from prison was a small medium at large.
---
Thursday February 3, 2011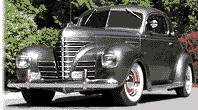 First Drive: On Wednesday, the sun was out and the skies were so clear that great views of Mts. Hood and St. Helens filled the skies - Mt. St. Helens looked like it was right next door, so I fired up the '39 Plymouth and took it for its first run of 2011.
It was a most enjoyable outing, although it was quite cold - temperatures were in the upper 30s. And since our other cars have heated seats, the kiss of Ice-Vinyl was a chilly surprise. (Note to self: Next time, wear thicker pants.)
During my travels, I spotted a 1954 Mercury four-door parked outside a house; it looked like it was under restoration. One doesn't see many '50 Mercs these days. I also saw a new Hyundai Sonata in freshly-washed, gleaming black taking off from a stoplight. A good-looking machine - handsome from every angle.
Looks Like A Big Ol' Ford: For Christmas, I was given a 1:43 scale diecast Ixo model of a 1939 Renault Suprastella convertible. Introduced in 1938, the Suprastella luxury model was the pinnacle of Renault's offerings.
It rode on a 127-inch wheelbase and was ... (more >>>)
Toyland Revisited: Recently, I was re-reading an excellent book, 'All Aboard,' the story of Lionel trains. This 1981 tome pointed out that Lionel's sales peaked in 1953 at $32.9 million/year. And declined quickly; by 1958, annual sales had dropped to $14.4 million. That was the first year since the depression that Lionel was unprofitable. While the author gives his reasons why Lionel declined in popularity, I have my own thoughts.
First of all, Lionel trains were expensive. In the 1951 Sears catalog, the lowest-priced Lionel ready-to-run set (steam engine & tender, three cars, oval of track and power supply) was $35.75. This was a lot of bucks in those days, probably equivalent to about $7-800 in today's money.
In 1951, a 59-piece cowboy ranch set was only $3.89. A Marx two-level metal service station (with parking on the upper level, a car elevator, 'down' ramp and several molded plastic cars) was only ... (more >>>)
He Learned From The Best: Sen. Edward Kennedy's former office manager has been convicted of stealing more than $75,000 from the Senate.
For at least 4 years, Ngozi Pole submitted fraudulent paperwork that caused the Senate to pay him larger bonus payments than either Kennedy or his chief of staff had approved, according to the Justice Department.
Well, 'ol Teddy was stealing from the taxpayers every day he was in office. The Legacy continues.
On the plus side, Ted's been sober for almost 18 months now.
Worse Than Jimmy Carter: Almost 30 years ago, Anwar el-Sadat, the Egyptian leader with enough courage and foresight to make peace with Israel, was assassinated by the Muslim Brotherhood. Hosni Mubarak took Sadat's place, honored the peace accord with Israel and his foot squarely in place on the neck of the MB.
Can't blame him really.
Now Hosni's on the way out and our idiot president has said that he "supports a role for groups such as the Muslim Brotherhood, a banned Islamist organization, in a reformed Egyptian government." White House staff members have "made clear that they did not rule out engagement with the Muslim Brotherhood as part of an orderly process" of transition to a new government after the departure of Mubarak.
Have we learned nothing from 1979 Iran? And doesn't 'Muslim Brotherhood' sound like a San Quentin Prison gang?
Fleeing Egypt: According to Weekly World News, magic carpets are aiding in the mass exodus from Cairo.
"Esru Okowem, the shop owner of Aladdin Air, is selling magic carpets that will transport up to three adults or two adults and two children at a time, at an altitude of about 750 feet, across the Mediterranean Sea to the island of Cyprus.
The carpets range from $500 for an Arabic commanded version to as much as $1,000 for a carpet that can be commanded with French, German or English."
Bad Pun Of The Day: A dog gave birth to puppies near the road and was cited for littering.
---
Wednesday February 2, 2011
January Auto Sales: It was a pretty good month for most automakers; auto sales jumped by about 18% in January to a 12.6 million seasonally-adjusted annual rate.

General Motors dealers in the United States reported 178,896 total sales in January, a 22% increase from a year ago. The gain was driven by retail sales which were 36% higher than last January. Chevrolet delivered 125,389 total vehicles in January, a 19% increase versus last year. 'Retail' - non-fleet - sales for Chevrolet rose 33% for the month. Only 721 Corvettes left the lot in January - a decline of 16%.
Buick reported 13,269 total sales, a 32% increase. This included a 44% rise in year-over-year 'retail' sales. Cadillac reported total sales of 12,580 – 49% higher than last January, with retail sales jumping 55%. 4,362 CTS models were sold - an increase of 70%.
Chrysler reported U.S. sales of 70,118, a 23% increase over January 2010. But the total sales missed the alleged 90-95,000 break-even target by long shot. Jeep sales were up 47% over last year; the redesigned Grand Cherokee was up 130%.
Ford Motor Company sold 127,317 units last month - a 13% increase, despite weak performance by its Lincoln brand and a 95% drop in volume from the now-dead Mercury brand. FoMoCo had a planned 27% decline in sales to daily rental companies. The new Ford Explorer SUV led the increase, as sales climbed 73%; the F-Series truck registered a 30% sales gain to 35,806 units. The Ford Taurus dropped 23% to 2,896 units, while Mustang sales fell 33% to 3,165 units.
Lincoln sales were down 21%. Flagship MKS sales fell to 610 units - outsold even by the now-discontinued Town Car. Lincoln effectively has two "viable" products in its portfolio, the MKZ (1,574 units) and the MKX (1,546 units); no other models broke the 1,000 units/mo. mark.
Toyota reported January sales results of 115,856 units, up 17%. 1,795 Avalons were sold, a bump of 90% over last January's dismal numbers. Lexus was down 17%. Only 734 Lexus LS sedans were sold - a drop of 33% from last year.
American Honda posted a 13% increase. The top-selling model was the CR-V; its sales were up 69% to 16,339 units. Nissan sales were up 15%, Hyundai increased 22%, Kia jumped 26% and Subaru saw a rise of 21%.
Fast 'N Ugly: Dan Neil has reviewed the 2011 Cadillac CTS-V Sport Wagon, a decidedly ugly beast. Have you seen one? I have and it's not pretty.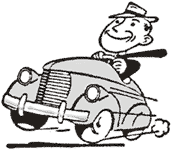 Dan has written, "The only people who will want this car are people like me, dizzy enthusiasts and car lovers, but more than that: car reviewers. Car reviewers cycle in and out of dozens of new cars every year. We buy not, neither do we lease. And because of that, we can afford to fall in love with a snot-flinging rodeo bull like the V-Wagon (or cars like the now-defunct Dodge Magnum, the Audi RS6 Avant, Mercedes-Benz E63 AMG Estate or the Europe-only BMW M5 Touring)."
He added, "People in my position are easily bored. The gliding gossamer ride of a BMW 7-series is astonishing, that's true, but the miracle moment slips away as the days pass, and the car begins to feel trifling and sedate. A Ferrari 458 Italia is the best sports car in the world, but where am I going to put my golf clubs or even my golf trophies? People in my position are fussy pains in the butt, really."
My advice: Buy something nice-looking. There are plenty of fast, good-looking cars which will hold their value better than this beast. And you'll be happier every time you gaze upon your speedy beauty.
I'm All For A Civil Punch In The Director's Nose. Who's With Me? Less than a month after the Lefty America blamed conservatives for the Tucson shooting and demanded 'civility' in political discourse, a children's play in Missoula, MT called for the beheading of Sarah Palin.
The play, which was presented at the MCT Community Theater, was a production of Gilbert and Sullivan's 'The Mikado'. "But the play's director decided at the last minute to add a bit of 'humor' to the production by including a scene which called for the beheading of Sarah Palin."
After the matter received widespread negative publicity, the offensive lyrics were removed.
Quote Of The Day is from P.J. O'Rourke: "Never serve oysters during a month that has no paycheck in it."
---
Tuesday February 1, 2011
Thirties Thunder: One of my Christmas presents was a 1:43 scale diecast model of the 1932 Bucciali TAV. The scale miniature was made by Ixo Models in China.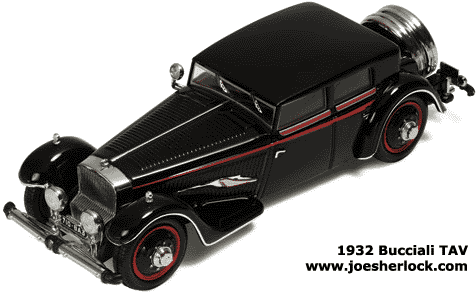 This French, front-wheel drive V-12 automobile was a one-of-a-kind and made its debut at the 1932 Paris Auto Show.
Cloaked in one-off coachwork by Saoutchik, the car ... (more >>>)
Auto Weak: Jack Baruth at The Truth About Cars has an update on the latest AutoWeek antics.
"Our not-quite-colleagues at AutoWeek are between a rock and a hard place nowadays. Back in the dinosaur days of the biz, subscribing to AW made sense. The writing was usually auto-weak, and there wasn't much insight to be found in the reviews, but it was far more timely than the rest of the color rags."
As someone who once had subscriptions to many car buff mags, I've written about them and their decline.
The only print mag I still get is Model Auto Review, a small model car magazine produced in Great Britain. I've been a MAR subscriber since it began publishing 30 years ago.
My "subscription" to AutoWeek came to an abrupt end when I was scammed a few years back. AutoWeek claims a paid circulation of almost 280,000. But, now that they've become an every-other-week publication, I've heard from industry friends that the "real" number is a lot lower.

I don't miss AW. By the time AutoWeek publishes something in print, it's already "old news" on the internet. As Nelson Muntz might say, "Haw-Haw. Your publication has become irrelevant."
Of course, there's still time to sign up for that overpriced "AutoWeek Fantasy Camp", including accommodations at the historic Dearborn Inn, which - like Autoweek - is well-past its sell-by date. On the plus side, it's an easy walk to the Henry Ford Museum & Greenfield Village, which might be a more interesting experience than the camp.
In related news, Hearst Corporation, the American magazine giant that publishes Cosmopolitan, Esquire and Better Homes and Gardens, has agreed to acquire more than 100 magazines from the French publisher Lagardère, including Car and Driver and Road & Track. (permalink)
Rails To Nowhere: Channelling his inner Lyle Lanley during last week's State of the Union address, President Obama proposed to build a high-speed rail network reaching 80% of Americans within 25 years ... (more >>>)
Liar, Liar: Remember this? "I can make a firm pledge. Under my plan, no family making less than $250,000 a year will see any form of tax increase. Not your income tax, not your payroll tax, not your capital gains taxes, not any of your taxes." That was Candidate Obama in September 2008.
Now ... (more >>>)
What A Riot: Watching events unfold in Egypt, Greg Gutfeld has observed, "Eyeing the men crowding the streets of Cairo, I realize what Goodwill did with Billy Crystal's old sweaters."
He also points out that some of the rioting has been caused by recent inflation: "Rising food prices do make people angry. And food prices are going up - since we're turning corn into ethanol, instead of chowder."
Or as Freddy Quimby and Teddy Kennedy used to say, "Chow-dah!"
And, am I the only one who, when seeing the name 'ElBaradei', thinks of the serial graffiti-tagger 'El Barto' on The Simpsons?
Unnatural: Kathy Shaidle is not a nature fan.
"Nature sucks. It's brown and green - the two ugliest colors in the spectrum, and I'm not even sure brown is even allowed IN the spectrum - and full of bugs and poop. ... We should all live in Jetson apartments and eat pills for food. And pave the rainforest and use the wood for Ayn Rand novels."
Syllable Attraction: Charles G. Hill discussed some of the strange substances used by druggies, noting that: "there are people out there who will try anything that has the syllable 'meth' in it, with the notable exception of 'Methodism'."
Quote Of The Day is from Norman R. Augustine: "There are many highly successful businesses in the United States. There are also many highly paid executives. The policy is not to intermingle the two."