In the 1980s and early 1990s, small companies were producing limited-edition, expensive models of automobiles in 1:43 scale. Described as "Hummels for guys," these handbuilt models were mostly of cars from 1935-1965. Brooklin, Western Models, SMTS and Mini-Marque - all based in England - dominated the market.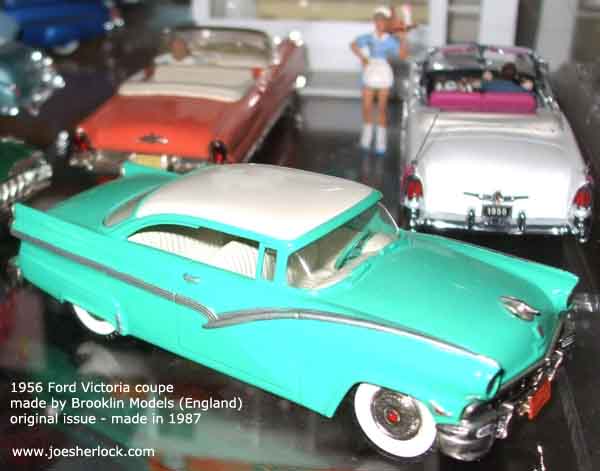 Later, Franklin Mint and Matchbox got in the game, adding expensive little models to their line. Then the market got saturated - people had bought every model they wanted and their display cases were full. Matchbox Collectibles disappeared, Franklin Mint downsized and many of the smaller producers either closed or became shadows of their former selves.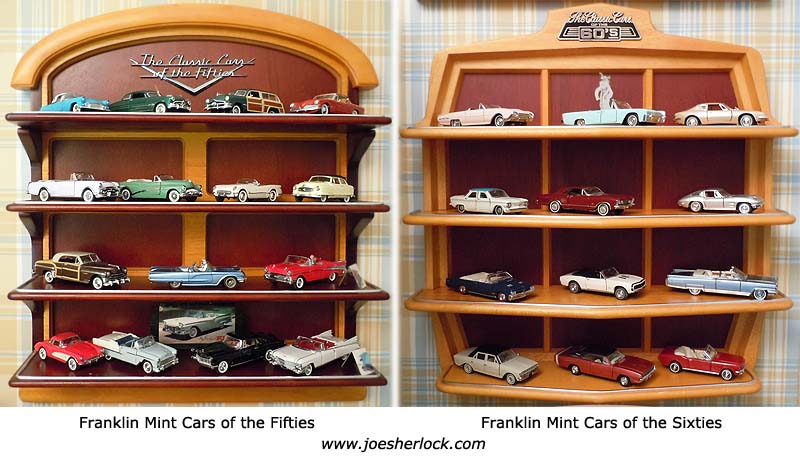 Over the past decade, a large number of model car retailers have also shuttered their premises. Jon Nobert of Autofanatics Ltd. was one of the nicest model car people in the U.S. Most of his business was mail order, although he had a nice little shop in Sherman Oaks, CA. Sadly, Jon passed away several years ago.
EWA is the latest to close up shop. (posted 3/11/10, permalink)
Update: Eric Waiter, a British-born chemical engineer, died in March 2013.
---
Fair News: Reporting in Model Auto Review magazine, Hans-Georg Schmitt wrote about his visit to the 2011 Nuremberg International Toy Fair.
He reported that several firms are now marketing Chinese-made limited edition models made from resin. These compete with centrifugally cast white metal models, made mostly in Europe. The resin models have better detail than their white metal counterparts and cost much less - often half-the retail price of hand-cast metal ones.
Hans noted, "This material (resin) uses less expensive rubber molds than those used for diecasting. The quantity which can be produced from a mold is much smaller, but it will be enough to satisfy the shrinking collectors market. In spite of the economic advantages of this production method, no-one can be certain what will happen to the models in ten or 20 years. Will they survive?"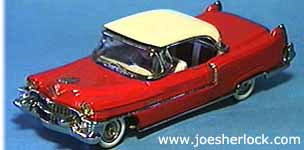 Good question. In 1984, I bought an expensive handbuilt 1955 Cadillac Coupe de Ville from Zaug Models, a now-defunct Swiss model maker. Within a few years, it became severely banana-warped and was worthless.
Schmitt also reported that all is not well with firms buying models from the Chinese, even diecast examples. "Minichamps had serious problems when their main manufacturer in China collapsed and ceased to supply them. The company chosen as a replacement supplied models of such poor quality that most of them had to be returned to the makers."
"All of the firms are now finding problems with rising costs for raw materials and for manufacturing, the latter due to Chinese workers' salaries rising to more acceptable levels. Also many Chinese firms are switching from producing model cars to making real car parts in the burgeoning local auto industry. This gives them fewer manufacturing problems and more profit." (posted 3/25/2011, permalink)
---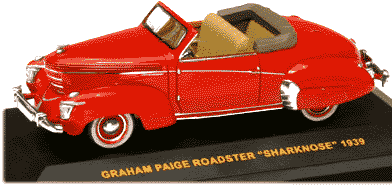 Dismal Diecast Direction: Things in the diecast model car business are not well.
Writing in Model Auto Review (a publication which is going to shrink from 10 issues/year to 6 issues in 2012), correspondent Hans-George Schmitt has reported that "many companies have problems with casting firms who supply them from China. ... Schuco (an old-line German toy firm) stated that their Chinese supplier had gone bankrupt and they are having problems retrieving their molds."
Editor Rod Ward added, "We have also been told that Corgi (a venerable UK producer of die cast toy vehicles) and Biante (an Australian firm offering scale model race cars) may not get shipments from China in the last three months of the year, as a Chinese casting firm has collapsed."
Ward also noted, "I hear of more closures among retail outlets and of some manufacturers reducing production quantities, whilst at the same time keeping a low profile, perhaps not wanting to draw attention to their lower level of activity."
I've noticed that a number of firms have pushed back delivery dates on new model vehicles. The model car business has changed greatly and as pre-boomers and boomers are getting older and downsizing, they are buying fewer models. Or have already purchased everything they want. In the 1980s, I used to buy over 100 model vehicles per year. These days, it's less than a dozen.
Over the past decade, a large number of model car retailers have also shuttered their premises. Toys for Collectors - established in 1978 - is now out of business. Another one has bitten the dust.
On a related note, Rod also reported that Model Auto Review sales "continue to fall ... down another 7% in the past two years, mostly due to some of our readers shuffling off to the Great Swapmeet in the Sky." (posted 12/12/11, permalink)
---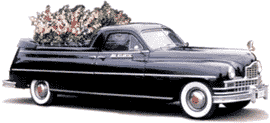 Scale Pioneer: David Sinclair, who owned and operated Sinclair's Auto Miniatures Inc. for nearly 50 years, has died at age 90.
Sinclair started out in the mail order business in 1963 selling imported gift items and soon began importing miniature model cars from all over the world, beginning with Rio (Italy) and Lesney products (UK). He quickly learned that a porcelain ashtray topped with a Lesney replica of an early Rolls-Royce Silver Ghost was a hugely popular item, except that customers wanted the model without the ashtray.
David Sinclair is credited with establishing the hobby in the United States and is known in the industry as "the godfather of the model car business." I bought my first 1:43 model from David in 1970.
He was also an actor in numerous theater and stage productions. In recent years, Sinclair had been selling exquisite and expensive auto replicas that were produced in very small numbers. RIP. (posted 2/2/12, permalink)
---
The State of The Model Car Business: For over 30 years, Model Auto Review magazine has been an anticipated, enjoyable read for me. MAR remains the most comprehensive print source for news about model vehicles, especially 1:43 scale models. Nevertheless, I've decided not to renew my subscription.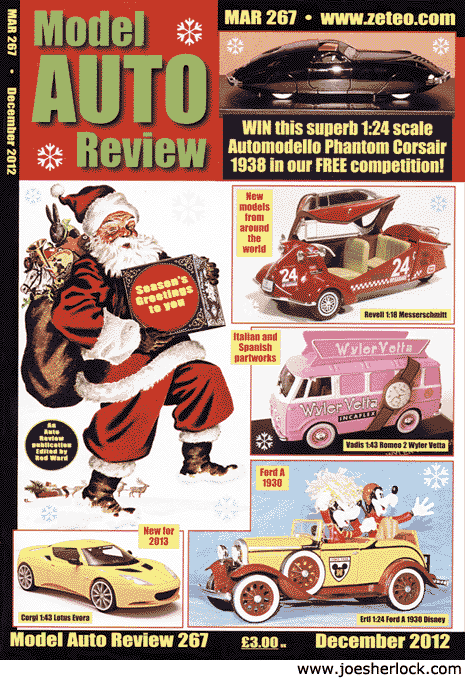 Rod Ward, founder and editor, is at or near retirement age and is unsure whether Model Auto Review will continue beyond 2013. (Update: The final print edition of MAR will be in December 2013. Starting in 2014, MAR will be published only online.) A declining subscriber base and fewer retail outlets means smaller, more expensive print runs, exacerbated by increased postage costs. The first issue I could find in my collection is Summer 1982; my first subscription cost less than $15 annually. Now MAR costs more than $80 per year.
Another thing on the decline is my interest in model car collecting. In the mid-1980s, I bought more than 100 models annually. In 2012, I only purchased four cars - all 1:43 diecast (three Ixo Museum; one cheap-and-cheerful Yat-Ming). As with many long time model collectors, I have almost all the various models I want. (Except for the elusive, not-yet-produced 1939 Plymouth coupe.) Meanwhile, model manufacturers are falling all over each other with duplicate releases. How many more '57 Chevys, 1955 Thunderbirds or Porsche 911s does a collector need?
An additional problem is expense. In the early 1980s, handbuilt, British-made Brooklin models could be had for as little as $37 - I still have examples from that era: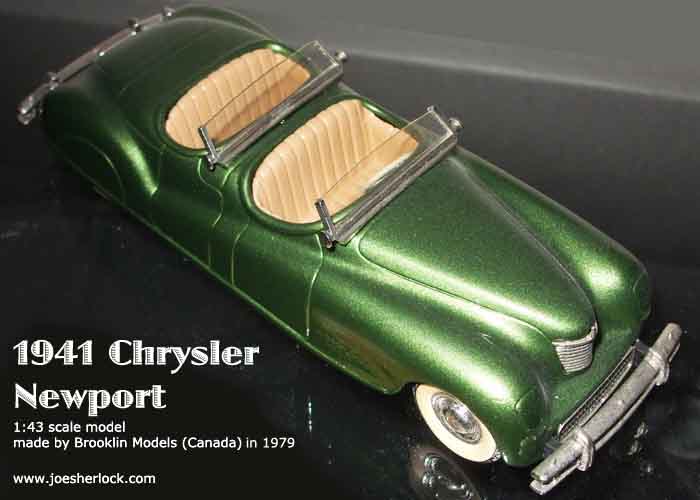 Brooklins are now priced at $130 and up. Some hand cast (white metal or resin), limited production, 1:43 scale models cost over $300.
In February of '82, I purchased a limited-edition Corgi Queen's Silver Jubilee transport bus for $4.12 from a toy store in Eureka, CA. Current-production diecast Corgi transit buses now go for $40 to $80. I still have my old Corgi bus as well as most of my Italian-made Rio zinc diecast models which cost a paltry $10 in 1982 ($65-115 today).
As pre-boomers and boomers are getting older and downsizing, they are buying fewer models. Or have already purchased everything they want. Most Gen-X and Gen-Y collectors are into old video games, Star Wars collectibles and non-vehicular toys. The model car market seems to be collapsing; brick-and-mortar retailers, internet sales outfits and model vehicle manufacturers are dropping like flies. Just recently, Diecast Fast, a California online retailer specializing in 1:18 scale diecasts, closed up shop as did Toys For Collectors, an old New York firm.
I've enjoyed many hours pursuing my hobby and thank Rod Ward for providing information and insight about model car offerings over the years. (posted 12/10/12, permalink)
---
When Hate Trumps Common Sense: Hitler's Third Reich was so relentlessly and stupidly anti-Jewish that it harassed the movers and shakers of important industries and professions until they left Deutschland and took their talents elsewhere. Physicians, medical specialists, scientists and manufacturing experts were driven away - simply because they were Hebrew. The toy business is just one small example.
In the late 19th Century, the finest toys came from Germany. Developments in lithographing, stamping and clockwork motors made German toy trains, motorcars and wind-up toys the top choice for discriminating buyers.
In his book, 'A Concise History of Corgi Toys and other Mettoy Products', Rod Ward wrote that the English firm Mettoy "was created by Jewish refugees from Nazi persecution in Germany in the 1930s." Phillip Ullman had joined German toy manufacturer Tippco in 1913 and took control of the firm in 1919. The successful company was located near Nuremberg and the area led the world in tin and clockwork production. Rod wrote, "The many Jewish-owned toy companies in Germany became a target of persecution by the Nazis in their earliest days. It was made clear to (Ullman) that, as a Jew, he was not wanted in Nuremberg, so he left for England in 1933."
When Ullman left, Tippco was taken over by the German government and many items supporting the Nazis were produced, including tinplate models of Hitler's Mercedes parade car.
Ullman and fellow refugee Arthur Katz set up Mettoy Company, Ltd. with backing provided by the owners of retail giant, Marks & Spencer. By 1936, they were producing a line of tin toys in production, some of them exported to the U.S. During World War II, Mettoy produced military items: Jerry cans, mortar and shell carriers, landmines and magazines for guns. They used their manufacturing expertise to help defeat the Nazis.
After the war, Phillip Ullman returned to Germany and regained control of Tippco. That firm prospered in the 1950s and '60s. Ullman remained chairman of Mettoy in the 1960s and died in 1971.

In 1955, Mettoy introduced a line of diecast model vehicles under the Corgi brand in England. The cars and trucks offered more details than competitor Dinky and because they came with molded plastic glazing rather than the window holes provided by Dinky, Corgis became known as 'the ones with windows'.
The firm did a brisk export business, especially with upscale toy retailers in North America. Corgi went on to produce such model legends as the Batmobile, James Bond's Aston Martin DB-5, Chitty-Chitty-Bang-Bang, the Monkeemobile and the Beatles' Yellow Submarine.
By the early 1980s, the British diecast car industry was falling apart and the Katz family left the board. Most of the production had moved to Asia. Corgi went bankrupt and was taken over by Mattel. The company was sold off several times. These days, Hornby Plc. owns Corgi. Most models are now made in China. (posted 12/18/12, permalink)
---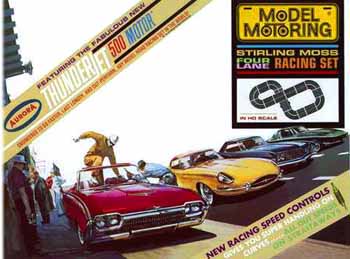 Little Racers: In case you've forgotten, slot cars are those little powered vehicles that run on grooved raceway track. A pin or blade extends from the bottom of the car into the groove or slot.
The modern electric slot car can be traced to Scalex British models introduced in 1957. By the early '60s, the slot car craze hit the U.S., when Aurora Plastics introduced injection molded HO-scale slot cars. In three years, over 1.5 million little slot cars had been produced. "By 1963, the Wall Street Journal reported that the model car racing market was worth $100 million dollars. By 1965 there were more commercial venues to go and race model cars than there were bowling alleys in the United States."
In the late 1960s, the slot car market steeply declined as the fad subsided and slot cars became the province of dedicated hard-core enthusiasts. The toy segment of the market gravitated to Hot Wheels and its tracks.
Hot Wheels were introduced by Mattel in 1968. The cars themselves were pretty neat with their flashy metallic 'Spectraflame' paint jobs but the real genius of Hot Wheels was the track. For realism's sake, it should have been colored dull asphalt black but some unsung hero at Mattel suggested bright orange, making it visible down the block and creating instant envy for Hot Wheelless kids in every neighborhood.
The polyethylene track also made excellent weaponry - good for sword fights, terrorizing stray animals and generalized thrashing of younger siblings. (posted 5/9/13, permalink)
---
No Longer In Print: Model Auto Review, a British model car magazine, will print its last issue in December 2013. Starting in 2014, it will become an online-only publication. A declining subscriber base and fewer retail outlets meant smaller, more expensive print runs, exacerbated by increased postage costs.
Editor Rod Ward wrote, "We already have a number of reactions from readers to the news ... so far everyone has been very understanding and sympathetic, regretting the passing of the print magazine, but looking forward to the new online version."
I was a subscriber to this fine publication for many years. I still have MAR's fifth-year commemorative model which I purchased in 1987: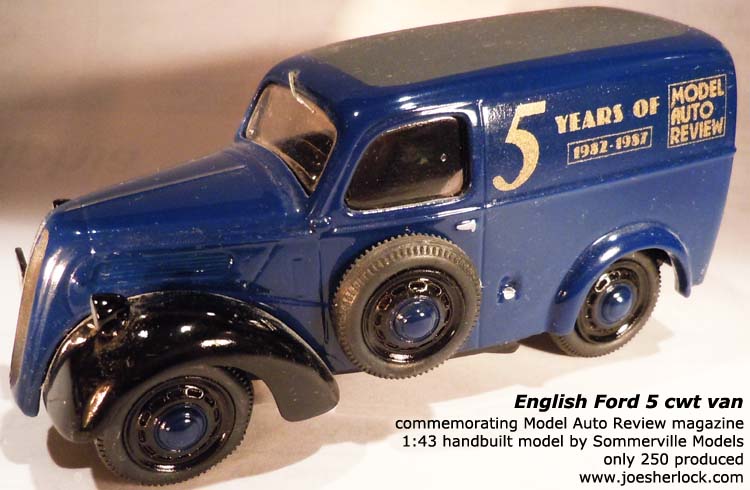 The first issue I could find in my collection is Summer 1982; my first subscription cost less than $15 annually. By 2012, MAR cost more than $80 per year. Editor Rod Ward used to operate a model car retail store in Leeds; my wife and I first visited it in July 1987. (posted 10/8/13, permalink)
---
Big Trouble In Big China: Among other comments from Hans-Georg Schmitt, German Associate Editor of Model Auto Review magazine attended the Nuremberg International Toy Fair, and reported that higher wages and spiraling costs in China have had effects in all areas of model car production. "Many brands whose production moved to China in recent years are now suffering; the famous French marque of Solido has now been put into cold storage by Schuco; it remains to be seen if it will ever be revived."
He noted that a number of manufacturers "did not have their own exhibition space this year, including Brumm. He also notes that there were many fewer visitors than in previous years, which seems to be a permanent downward trend."
Hans-Georg also observed that "The continued increases in the price of tooling and manufacturing in China was widely discussed at the fair, but returning manufacture to Europe would be difficult now, because skilled toolmakers and engineers are in short supply. The older generation of engineers employed in the model industries have all retired and no-one has been trained in Europe to replace them. One trend seen at the Fair was the continued shift towards production of scale models in resin, and away from diecast metal, because resin moulds are less expensive to make, though costs of each set of castings are much more expensive. In an age when production runs are very short, resin appears to be more economical, though the costs of finished models are so high that in many cases there will never be sufficient sales to cover the upfront costs."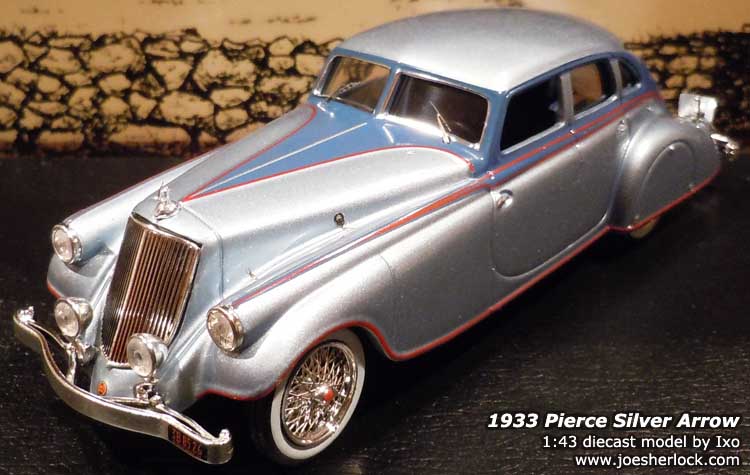 Five years ago, the German firm Minichamps offered very nicely made diecast 1:43 scale Chinese-made models for $22-30. Today's Minichamps models carry price tags of $55-95. Ixo models have more than doubled in price over the last few years.
Executive Editor Rod Ward wrote, "Chinese Government policy is to move manufacturing (in particular toy-related firms) out of Guangdong in favor of employment back in the regions where their workers originally came from. Chinese policy now favors expansion of the domestic market for economic growth, rather than dependence on export to Western markets. This means that some long-established and respected Chinese sub-contracting companies are having to embark on what is called a 'controlled closure' or to combine with (or allow themselves to be taken over by) larger companies who have official permission to stay in Guangdong, close to Hong Kong and ideal for the export markets.
I often hear complaints from model range owners about labor shortages in China delaying manufacturing processes and deliveries, so it looks as if the policy of the Chinese authorities is already working. That does not mean, however, that we will see large-scale movements of production out of China back to Western countries ... (just) ... more headaches for executives of those companies who sub-contract their manufacturing to China."
This is why the prices of scale model cars and other items, including model trains have soared in recent years. (posted 4/15/14, permalink)
---
Mint Condition: Up against an industry-wide trend of rising costs and difficulties dealing with overseas factories, Danbury Mint – the company best known among car buffs for its high-quality, 1:24 scale miniature vehicles – has exited the diecast model car business.
"Like Packard, Duesenberg and Pontiac, so too has our journey come to an end," wrote the Danbury Mint's Diecast Product Manager, Art McKenna. "For more than 20 years, the Danbury Mint has been proud to offer what many deem to be the finest 1:24 scale replicas in the world. Unfortunately, our last 1:24 scale replica has rolled off the assembly line."
McKenna said the decision to discontinue the diecast line came after the factory in China that produced the models for the company closed. Two years ago, the Danbury Mint's main factory in China closed, leaving it with only its secondary factory to produce a limited lineup. No reason was given for the factory closures, although such closings are not unusual in China these days. "We didn't own the factory, so we couldn't control much of what happened," McKenna said.
Pricing of the models also appeared to play a role in the decision. Retail prices for the company's die-cast cars had also sharply risen over the last couple of years from about $150 to about $250. Well-made 1:18 diecast vehicles are available from numerous sources at prices in the $50-90 range.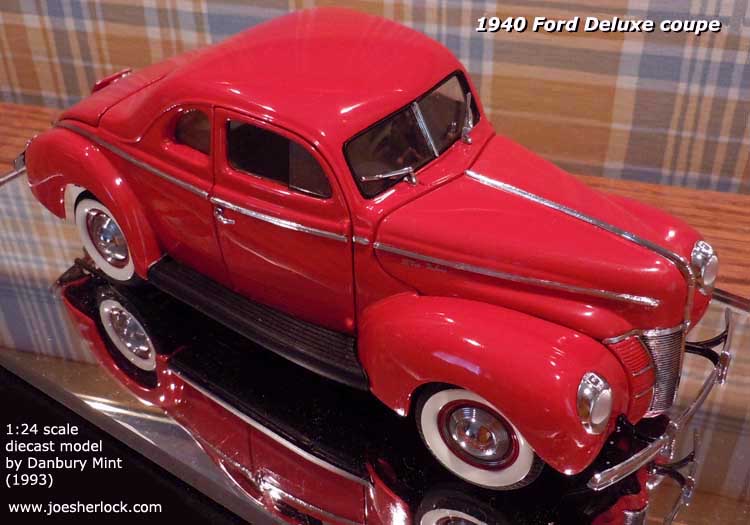 Danbury Mint was founded in 1969 in Connecticut, offering commemorative medallions. Like Franklin Mint, Danbury soon branched out into plates, bells, sculptures and the like. Danbury later became well-known for their 1:24 scale die-cast vehicles. To the best of my knowledge, the only 1:43 scale Danbury Mint offerings were a series of pewter cars offered in the late 1970s and early 1980s.
In 1993, Danbury offered a gorgeous 1:24 scale model of the 1940 Ford Deluxe coupe. I had to have one for my office, so I ordered an example of this red beauty. I keep it in a custom-made Plexiglas case with a mirrored acrylic bottom. I fabricated the acrylic display myself. (posted 5/2/14, permalink)
---
A Very Brief History Of The Franklin Mint: FM began in 1964 as a private mint producing gold and silver commemorative coins and medallions. Later, the firm began offering limited edition plates, jewelry, sculpture and dolls. They also dealt in dead celebrity merchandise - Elvis, Marilyn Monroe, Princess Diana, etc. In 1983, after Warner Communications purchased Franklin, the company entered the diecast vehicle market, offering commissioned 1:24 scale models made in Asia. Over the years, Franklin Mint produced more than 600 different issues of motorcycles, trucks, tractors and automobiles.
Sensing a growing trend for premium 1:43 scale white metal models of American cars as offered by English firms such as Brooklin and Western Models, FM responded by introducing a Cars of the Fifties - a 12-diecast vehicle subscription series in 1987.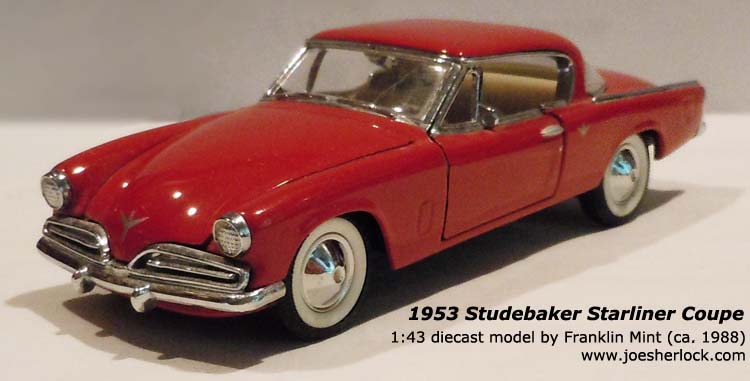 The offer was sufficiently successful that Franklin Mint offered a second series, Cars of the '60s, in 1989.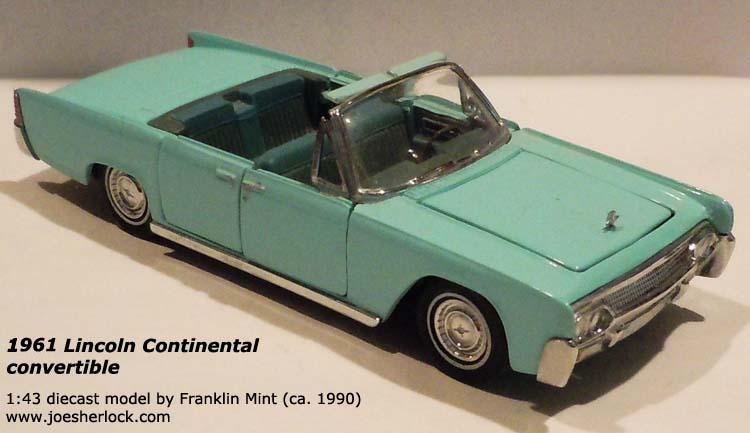 Customers who ordered the entire set of either series were given a 'bonus', a stylized wooden display shelf.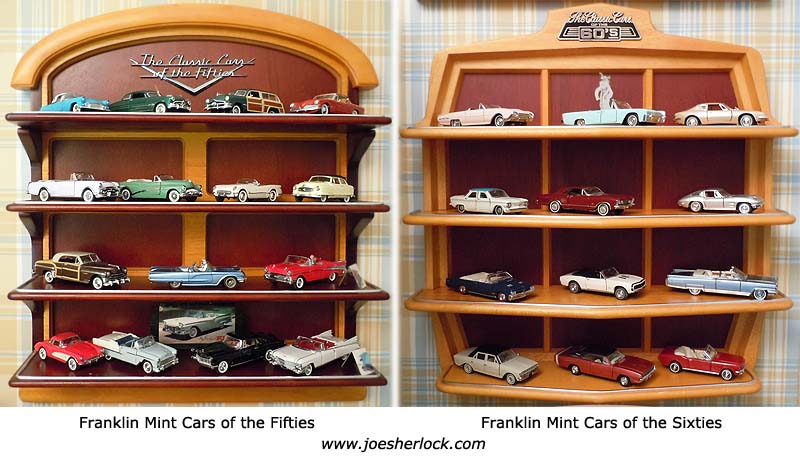 Later, Franklin Mint offered a few more 1:43 scale models irregularly, concentrating on its larger vehicular diecasts.
Franklin Mint models were always considered overpriced by most scale vehicle collectors. As more companies entered the diecast vehicle market in the 1990s, other firms soon offered comparable - or even improved - quality at lower prices.
In 2000 or so, Franklin Mint curtailed its diecast catalog. Almost no new commissioned vehicles were developed. Instead, the company began to sell scale models produced by other makers such as GMP and Exoto. Model Auto Review, a British publication, reported in 2012 or so that a lawsuit between the former Franklin Mint owner and new owner tied up funds. "In the process, the Chinese factory which made the models hadn't been paid, so they seized the 'assets', which basically meant the diecast tooling." Thus FM exited the scale vehicle business.
Franklin Mint's sales peaked in 1998 at $10 billion but the bottom soon fell out of the overpriced, overhyped collectibles market as sales plummeted to $6.5 million by 2001. In a 2004 article reported by Catalog Age, "According to one anonymous source, Franklin Mint spent too much money on acquiring customers via space ads."
Franklin Mint used to have a distinctive round museum but closed it in 2004 apparently due to financial difficulties. (As of 2014, the building remains vacant.) In 2004, FM closed its 30 retail locations and laid off two-thirds of its workforce.
It apparently lives on as a shadow of its former self in the ghostly form of an online retailer but is no longer in the model vehicle biz. (posted 8/11/14, permalink)
---
Undelivered Promises: Rod Ward of Model Auto Review online magazine has recently written, "A worrying trend in the model vehicle industry is seeing drastic cutbacks in some promised releases. These cancellations of new releases are usually attributed by the makers to lack of forward orders or difficulties with Chinese suppliers."
On one model car sales website, I maintain a Wish List of upcoming models. Promised dates keep slipping, models on the list disappear with 'no longer available' substituted for the description and, in short, my Wishes aren't coming true.
Rod continued, "Retailers tell us that they are frustrated at being unable to get new stock, so they would be only too pleased to order items if they were actually available. They have ceased placing 'forward orders' for mythical future releases, which experience tells them may never appear, and they won't place orders for overly expensive models until they have seen if they are worth the money."
He also noted, "It's not just model cars; model railway shops are equally frustrated at non-delivery of Hornby items. (Hornby is a old-line British brand of model trains; the firm was founded in 1901.) Yes, Hornby have had problems in China, as have other model companies, as changes in the economic climate there continue to affect matters, but Hornby have other problems as well, financial and managerial. Shops have been told that there will be no new model railway items released until the last quarter of the year." Since Christmas is the big time for train sales, if you're not releasing merchandise until the fourth quarter, you'll miss most of the busy season. This is a recipe for failure.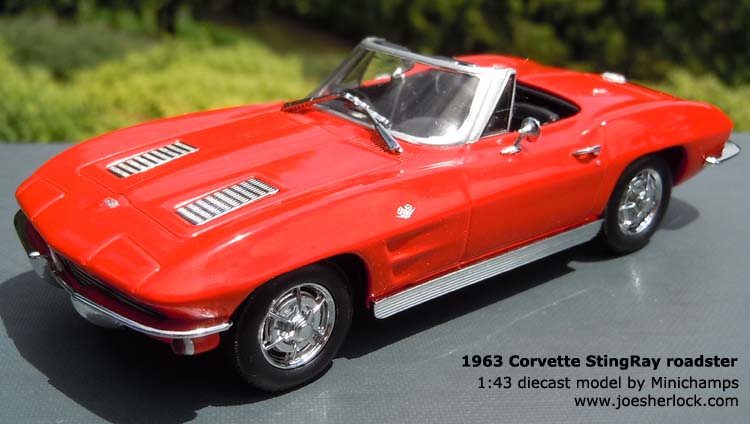 Rod reports that "we have had news of releases being cancelled and delayed from Minichamps and Corgi. They have been open about changes to their schedules but it is likely that others will also fail to release all the models that they announced earlier this year but are simply not saying so. ... Minichamps' move to produce models in new materials has also been attracting some negative feedback on bulletin boards. Some collectors feel that Minichamps' premium prices for what they see as "plastic models" (resin castings) is unacceptable. Perhaps customer resistance to some of the recent moves away from diecast may lead to more cancellations later."
The hobby industry is a tough business these days, especially with subcontracting manufacturing to mainland China. (posted 9/12/14, permalink)
---
Risky Business: Investing In Model And Toy Cars: The AACA Museum in Hershey, PA is offering 1:43 scale models of the 1948 Tucker Torpedo. These miniature sedans are hand cast in white metal by Brooklin Models at a small industrial park in Bath, England. I toured the factory in 1991. The Hemmings article has interesting photos showing the manufacturing and assembly process for producing Brooklin's small Tuckers.
In the early days, the company was based in Brooklin, a suburb of Ontario, Canada (hence the name), but relocated to Great Britain in 1979. Brooklin specializes in American cars, although its Lansdowne line showcases European and British models.
Each model vehicle is crafted by hand ... (more >>>)
---