La Quinta California and Environs - 2011

Snow in the mountains: the view westward from I-10 near Bermuda Dunes, CA.
---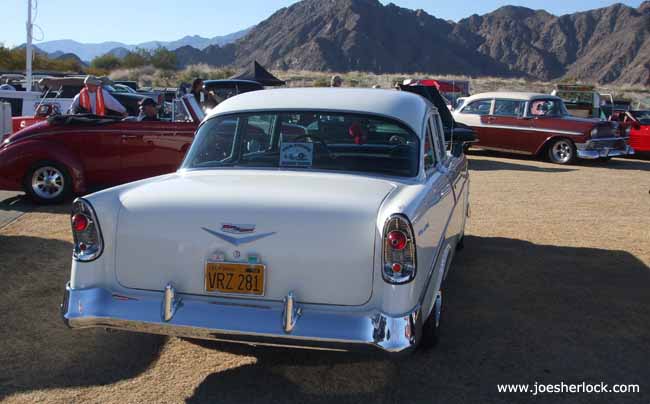 A red 1940 Ford convertible passes between two 1956 Chevys at the Doctor George Car Show in Indian Wells, CA.
---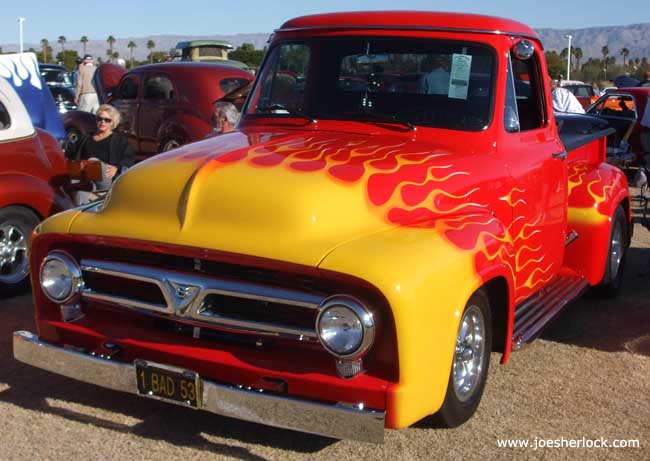 This flame-painted 1953 Ford F-100 pickup was one of over 900 car on display at the 2011 Dr. George Car Show, held at The Indian Wells Tennis Garden.
---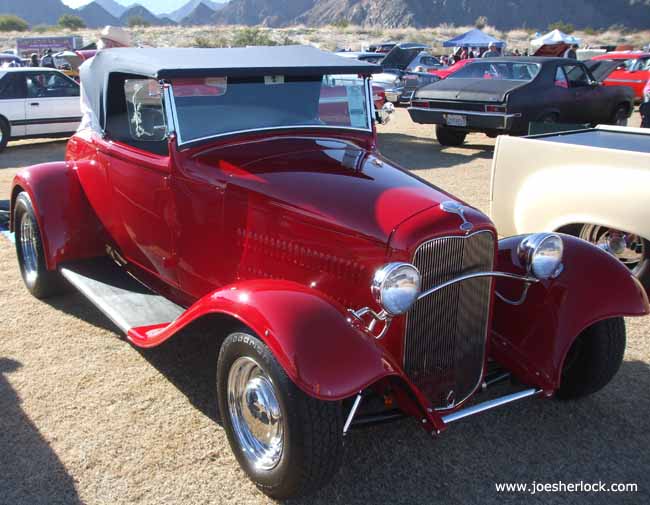 This nicely-done '32 Ford street rod was shown at the Dr. George Car Show on February 12, 2011. Proceeds from this annual event benefit the non-profit Desert Cancer Foundation which provides cancer diagnoses and treatments for those who cannot afford them.
---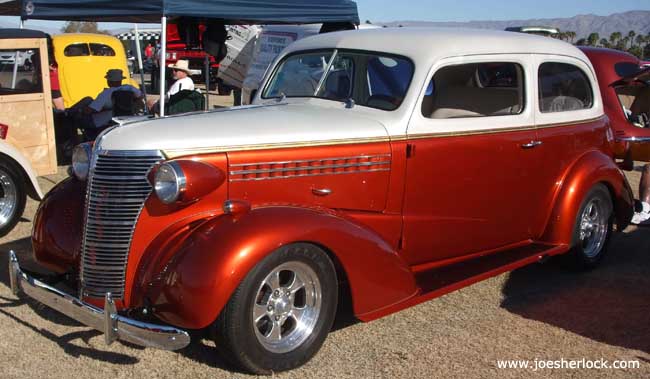 1938 Chevrolet two-door features a striking paint job on a fairly-stock body at the Dr. George Car Show.
---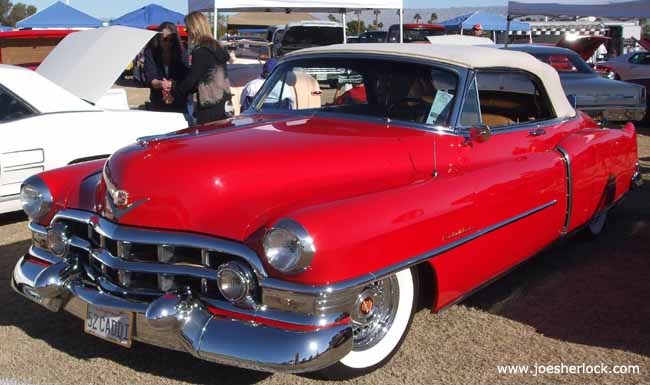 Also on display at The Indian Wells Tennis Garden, this 1952 Cadillac convertible proves that there's nothing sexier than an old red Caddy convert.
---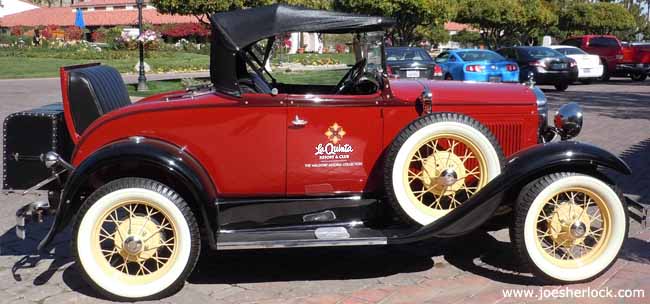 This Ford Model A serves as a mascot, parked outside the pro shop at the La Quinta Resort and Club.
---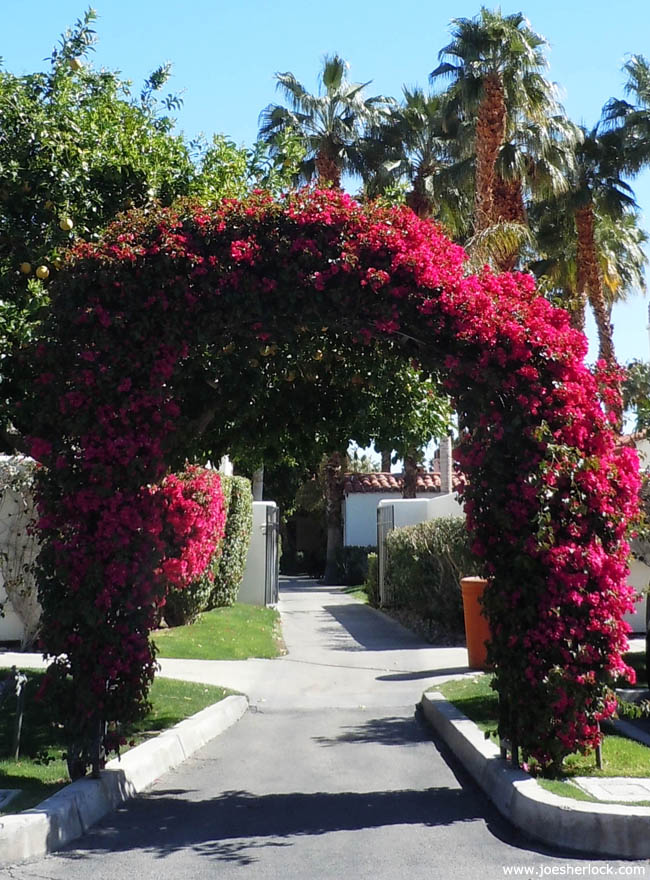 At the La Quinta Resort and Club, there are many beautiful floral displays throughout the property.
---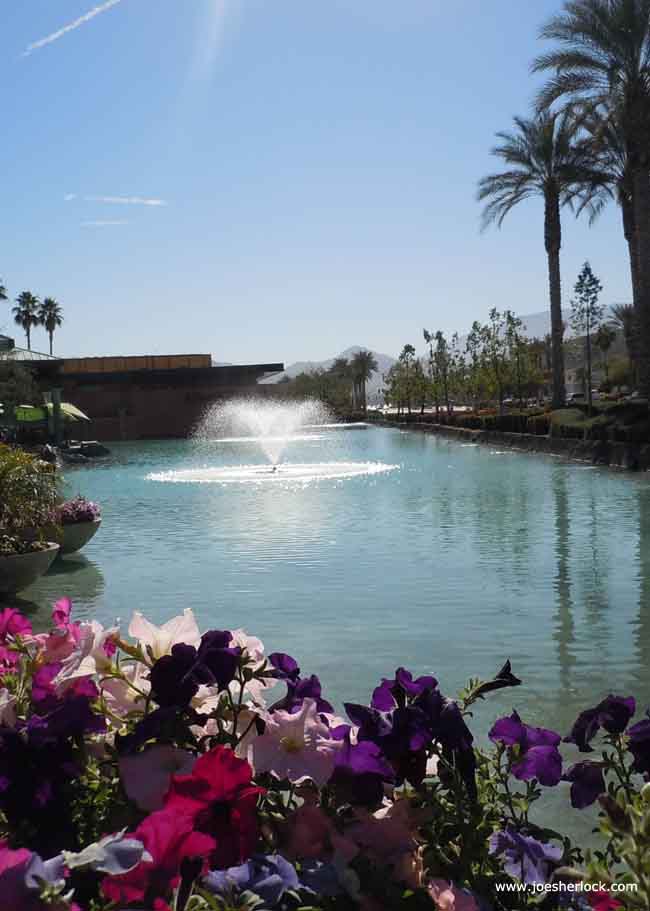 The River shopping center in Rancho Mirage has lakes, rivers, fountains and other water features.
---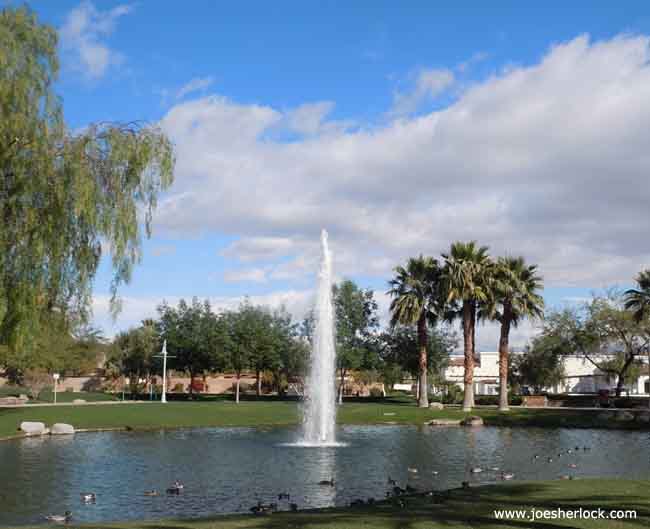 The city park in La Quinta, CA features ducks, a pond stocked with large goldfish and a jetted fountain in the center.
---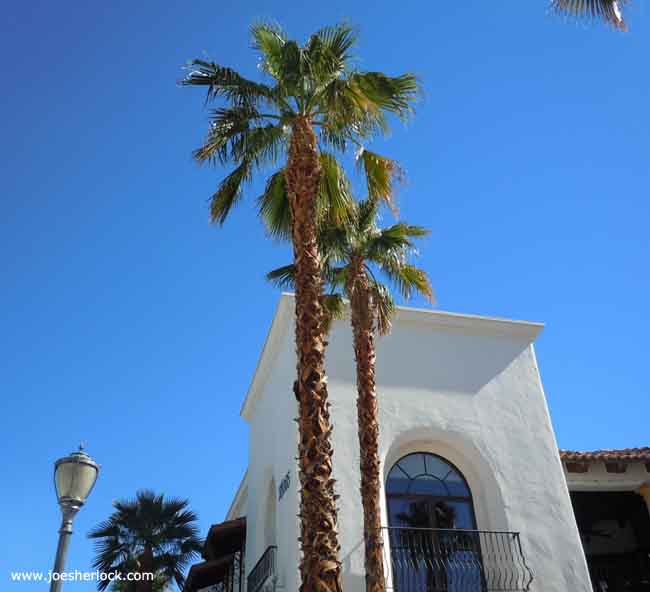 It's a beautiful day in Old Town La Quinta, CA.
---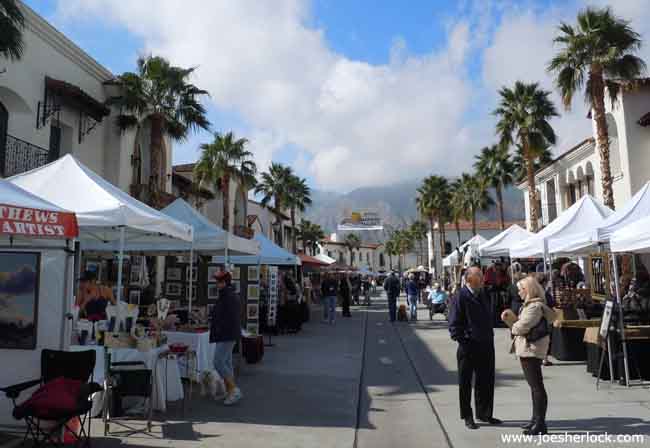 'Art Under the Umbrellas' presented a diverse collection of over 80 regional artists exhibiting original creations along Old Town La Quinta's picturesque Main Street, complimented by live music and wine tasting.
---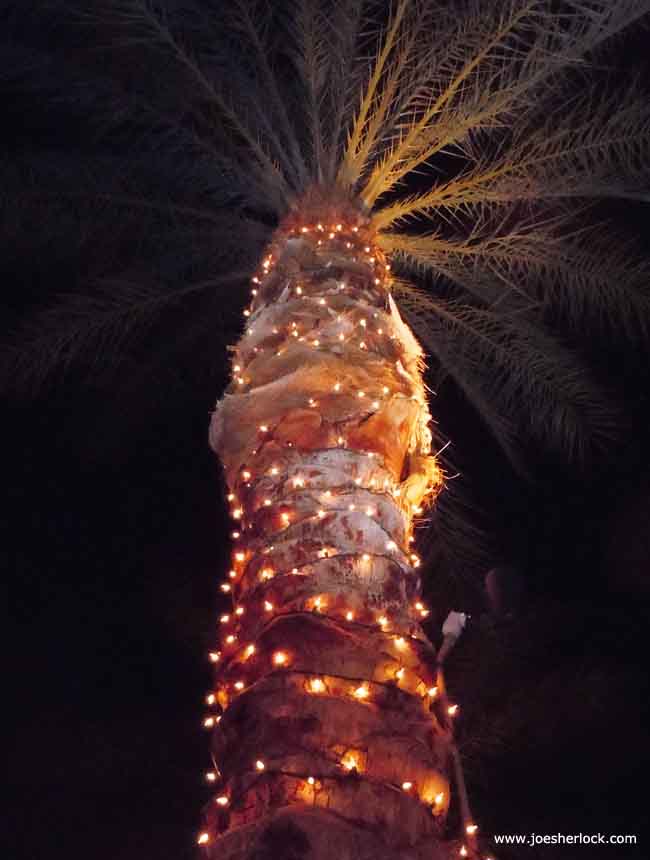 Palm trees in the desert offer a different look when they're lit up at night.