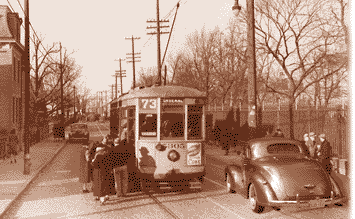 In 1948, the Berlin Airlift delivered food and supplies in defiance of the Russian blockade. Truman defeated Dewey in a U.S. Presidential upset. Israel became an independent nation.

New products included V-8 Juice, Nestle Quik, Pepsi-Cola in cans and 33 rpm and 45 rpm records. UAW autoworkers were paid $1.60 per hour; a new Ford cost $1,236. The 100 millionth American car was produced. In occupied Japan, the Honda Motor Company was founded.

Several new TV shows debuted: Ed Sullivan's 'Toast of the Town', 'Candid Camera', kiddie show 'Kukla, Fran and Ollie', 'The Perry Como Show' and 'The Milton Berle Show'. Among the top movies for 1948 were 'Easter Parade', 'Key Largo' and 'The Treasure of Sierra Madre'. In 1948, a movie ticket cost 45¢.

Big '48 record hits included Nat King Cole's 'Nature Boy', Vaughn Monroe's 'Red Roses for a Blue Lady', 'The Woody Woodpecker Song' by Kay Kaiser Orchestra and, for Christmas, 'All I Want For Christmas Is My Two Front Teeth' by Spike Jones & his City Slickers.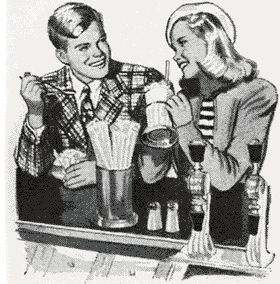 Several famous folks were born in '48: Bruce Jenner, photographer Annie Leibovitz, Bruce Springsteen and Meryl Streep.
Deaths included Mohandas Gandhi, Orville Wright and Babe Ruth.
And, in 1948, the Cleveland Indians won the World Series, defeating the Boston Braves.