Monday December 31, 2018
Year In Review: 2018 is just about over and it was a pretty good year. Let's hope that 2019 is even better.
• Personal: 2018 was another cancer-free year for me; I hope it continues in 2019. I'm feeling fine - well enough that I put up my O-gauge train layout again for the Christmas season.

In June, my wife and I celebrated 52 years of matrimony. And I turned 75 in August.
I reviewed 58 books in 2018. My ten favorite reads this year were:
As retirees, we have no plans for large purchases in 2019; we buy only what we need. Our cars, while old, are in good shape and have plenty of miles left in them.

• Car Stuff: For me, 2018 was the year of many pleasant drives in my 1939 Plymouth. Once again, Mercedes-Benz was the top-selling luxury brand in the U.S. Ford Motor Company decided to cut most of its passenger car lineup, deleting the Fiesta, Fusion, and Taurus in favor of building more crossovers and SUVs. General Motors quickly followed suit, grumbling that maybe it shouldn't have killed Hummer after all.
Motor Trend's Car of the Year was the 2019 Genesis G70 sports sedan. Monterey Week - the shows and auctions - was as exciting as ever. A red 1962 Ferrari 250 GTO sold for a record-breaking $48.4 million. The President got a new limo.
66 year-old Danny Thompson set a land speed record in his dad's 50 year-old Challenger 2 streamliner at Bonneville. Danny set a two-way average speed of 448.757 mph - a record for piston-powered, wheel-driven vehicles.
The 10-millionth Ford Mustang rolled off the assembly line this year. A man has hit a speed record of 100 mph in a motorized shed powered by a 450 hp Audi engine. The shed has headlights and taillights and is street-legal.
Sadly, the Malibu California wildfire - the Woolsley Fire - destroyed a number of collector cars, including the one-of-a-kind 1948 Norman Timms Special.
It's hard to believe, but the iconic movie 'Bullitt' turned 50 years-old. As did Mattel's Hot Wheels.
• The Economy: By almost every measure, the U.S. economy continues to grow. Annual GDP growth exceeded 3% for the first time since 2005. And, for the first time in decades, the U.S. is a net exporter of petroleum products. Holiday retail sales increased over 5% this year. Businesses are still optimistic about the future under a Trump administration. The stock market ... not so much. The Dow-Jones Industrial Average was down 5.6% for the year and the S&P 500 declined 6.2%, while the NASDAQ fell 3.9%. The largest S&P tracking index mutual fund (Vanguard Index 500 Fund) was down 4.4% (with dividends reinvested).
Stock markets elsewhere in the world fared worse: Britain's FTSE 100 was down over 12% in 2018, Germany's DAX fell over 25%, Japan's Nikkei declined 12% while China's Shenzhen dropped over 33%. All those smarty-pants financial advisers who were pushing international investing are now hiding in a back booth at the International House of Pancakes.
• Passings: Deaths in 2018 included Microsoft co-founder Paul Allen, comedian Marty Allen, art historian Sister Wendy Beckett, former President George H.W. Bush, former First Lady Barbara Bush, singer and entertainer Roy Clark, singer Vic Damone, Portland restaurateur Sherwood Dudley, sci-fi writer Harlan Ellison, actress Nanette Fabray, Queen of Soul Aretha Franklin (who arrived for her viewing in a pristine white 1940 LaSalle hearse with carved wood sides), evangelist Billy Graham, motorsport legend Dan Gurney, theoretical physicist Stephen Hawking, fifties teen heartthrob Tab Hunter, Koko - the gorilla who used sign language, conservative author and pundit Charles Krauthammer, celebrity cheerleader Robin Leach, long-time plastics buddy Bob Lint, politician John McCain, automaker Sergio Marchionne, actress and director Penny Marshall, conservative columnist and frequent FoxNews guest Bre Payton, actor Burt Reynolds, playwright Neil Simon, MASH actor David Ogden Stiers, original Mouseketeer Doreen Tracey, Mini-Me actor Vern Troyer, Claymation king Will Vinton, Beetle Bailey cartoonist Mort Walker, eclectic novelist/journalist Tom Wolfe and four more of my St. Joe's Prep high-school classmates - totaling 44 out of 197 original graduates. 13 fellow classmates have passed away during the last 5 years.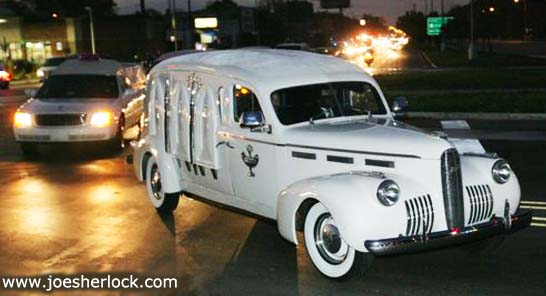 Two of my first cousins died in 2018. I have 40 first cousins (15 female, 25 male), 5 from my mom's side, 35 from my dad's side. My oldest cousin was born in 1928 (now deceased); my youngest cousin was born 1968 - a 40-year spread. As of today, 19 are dead; 21 are still alive. Twenty of them still live in the greater Philadelphia metro area. Only three living cousins are older than me.
• Business Demises: Companies that went bankrupt or out of business in 2018 included California-based battery-car company Faraday Future, once-great retailer Sears, retail chain Mattress Firm, specialty goods retailer Brookstone, underperforming mutual fund GAMCO Mathers Fund, the Bondourant School of Racing, Marylhurst University of Lake Oswego, Oregon. Discount retailer National Stores went Chapter 11 and is closing 74 out of 344 stores. Massachusetts-based Rockport shoes went bankrupt in May, closing all retail stores. Shoe retailer Nine West Holdings Inc. filed for bankruptcy in April 2018, with court documents showing the company owed more than $1B to as many as 50,000 creditors. The teen accessories retailer Claire's filed for bankruptcy protection in March 2018. Blood-testing company Theranos dissolved after questions about its technology and charges of fraud. Electric motorcycle manufacturer Alta Motors went out of business this year. Central Drug Store of Portland closed and Boyd's Coffee closed its Portland operations.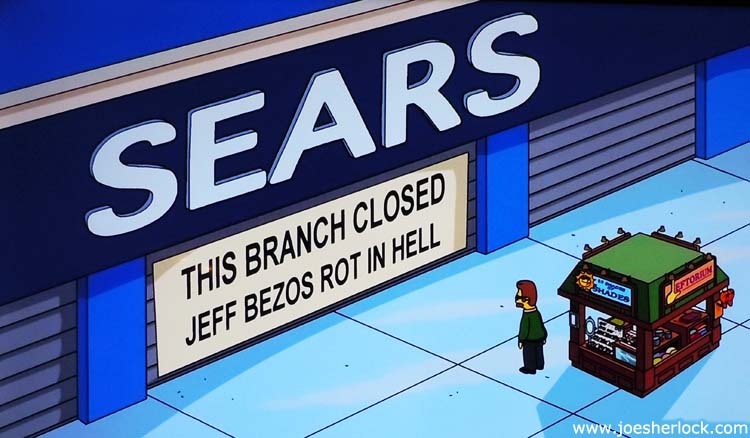 One of our favorite television shows, 'Code Black', was canceled. NBC canceled 'Megyn Kelly Today' - a show we never watched. Apparently not many others did either. But don't feel bad for Ms. Kelly; she reportedly got a $30 million buyout. The 'Henry' comic strip was discontinued this year. The strip began in 1934 and was a daily Philadelphia Bulletin read for me as a kid. It had been in reruns since 1995. But 'Gasoline Alley' soldiers on at age 100.
• Everything Else: The Miss America pageant did away with its swimsuit competition, fell in popularity and got kicked out of Atlantic City. It's hard to believe but it has been 50 years since Robert F. Kennedy was assassinated on live television in California.
There were some great medical breakthroughs in 2018. Stanford University researchers are recruiting lymphoma patients in a clinical trial to test a potential cancer vaccine. A treatment called deep brain stimulation is one step closer to becoming a therapy to help patients regain motor function after being paralyzed from a stroke, offering new hope for patients who have suffered a stroke and remained paralyzed. Aimovig, an injectable drug that can prevent migraines, is now available for sale. Companies are now marketing an implant that delivers stimulation to open key airway muscles during sleep. Controlled by a remote or wearable patch, the device prevents sleep apnea.
The biggest news story of the year was Donald Trump who made the news - bigly - just about every single day. Arguably, the hardest-working president in my lifetime, he continues to sweep through the Washington swamp like a hurricane. Each downed branch represented a deliberate reversal of the policies of Barack Obama. Donald Trump has accomplished much in his two years in office, including adding 396,000 manufacturing jobs. Paul Bedard posted 289 significant Trump achievements in his first 20 months in office.
Environmental Protection Agency officials are "leaving in droves," according to the New York Times. More than 700 people have left the Environmental Protection Agency since President Trump took office, a wave of departures that puts the administration nearly a quarter of the way toward its goal of shrinking the agency to levels last seen during the Reagan administration.
In the last 12 months, U.S.-backed combat operations drove ISIS from its last bits of territory; America withdrew from the Paris Agreement on Climate Change, UNESCO and the Trans-Pacific Partnership. Congress overhauled the tax code and began dismantling Obamacare. The US embassy moved to Jerusalem. There is a broad-based improvement in employment, even among those with the least education. Thanks to the tax-cut, many companies have announced bonuses for employees. And peace with North Korea may actually happen. There were no major tornadoes in the U.S. this year.
By and large, the world is a better place. Humanity is enjoying a world of increasingly cheap and ever more abundant mineral, agricultural, forestry and energy resources. In real price terms a basket of 50 different commodities decreased by over 36% between 1980 and 2017. Since 1980, global real hourly income rate per capita has grown by more than 80%, which means that the commodities that took 60 minutes of work to buy in 1980 now take only 21 minutes of labor to buy.
Finally, global poverty reduction continues in 2018 thanks to technology, the spread of democracy and capitalism. The world is expected to reduce extreme poverty by 38 million people next year.
There are many reasons to celebrate.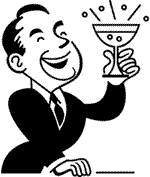 Happy New Year!
---
Thursday December 27, 2018

Big Bet On Electric-Powered Vehicles: Mercedes-Benz aims to have 130 electrified model variants on sale by 2022, including electric vans, buses and trucks. Daimler has taken a major step forward in its electrification strategy by ordering more than $23 billion worth of battery cells.
"Daimler joins fellow German firms BMW and the VW Group in putting forward a multi-billion euro electrification plan, which will also see the brand investing in a global network of battery assembly plants, with three to be installed in Germany, one in China, one in Thailand and one in the US. It's not yet clear which companies will be supplying the latest order, but Daimler has contracts with a number of Korean and Chinese suppliers."
Goes Pretty Much Anywhere You Want: The Mercedes G-Wagon-based Brabus 700 4x4 Squared offers high ground clearance, four wheel drive and 700 horsepower from its 5.5-liter twin-turbo V8 engine. Along with 708 pound-feet of torque, this behemoth gets to 62 mph in only 5 seconds flat. "Individually adjustable struts allow you to select your ride height at each corner from the interior. It'll go all the way up to nearly two feet of ground clearance."
Price is a whopping $238,000 but you do get exclusivity - only 10 will be produced.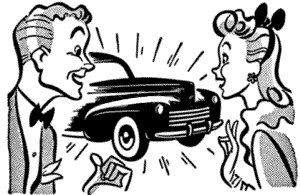 Predicted Sales Slide. Or Not: According to the National Auto Dealers Association, new car sales will total 16.8 million in 2019, a 1.1% decline from 2018 and below 17 million for the first time since 2014.
Higher interest rates and a bevy of new cars coming off lease stand to push more customers into the used market in 2019, depressing new vehicle sales.
On the other hand, Edmunds predicted that 2018 sales will surpass last year. It is expecting potentially record-setting sales this month and for 2018 new vehicle sales to tally 17.3 million units, eclipsing last year's result of 17.2 million cars, trucks, minivans and utility vehicles. "We've been saying all year that 2018 would be a down note for the auto industry, but it ended up defying the odds," said Jeremy Acevedo, Edmunds' manager of industry analysis. "Automakers are really pulling out all the stops in December to close the year on a high note, and car shoppers seem to be in a buying mood." Other analysts cite higher fleet deliveries, low unemployment and Tesla's rapid production ramp-up as reasons that U.S. light-vehicle sales likely increased in 2018, even in the face of rising interest rates and vehicle prices.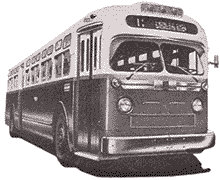 Taxifornia Strikes Again: California is looking to keep its place as the leader for clean air initiatives after the California Air and Resource Board (CARB) voted to fully transition the state's public bus fleet to electric power by 2040. The unanimous vote makes California the first state to sign on to such a commitment. It's definitely a commitment as the mandate requires the state replace more than 14,000 buses with zero-emissions models.
These buses will ultimately be funded by taxpayers - a $10 billion boondoggle. Much of this money may go to China - currently, Chinese-owned BYD is the world's largest producer of battery-electric buses.
My recommendation: Bring back the Gyrobus. No batteries required.
Book Review: '21 Lessons For The 21st Century' by Yuval Noah Harari
Try to imagine the difficulty of someone in 1918 writing a guide to the 20th century. Antibiotics, high-resolution, color talking movies, radios, televisions, interstate highways, MRIs, organ transplants, plastics, satellites, personal computers, jet and supersonic airplanes, polio vaccines, life-saving cancer treatments, walking on the moon - these and other society-changing improbables became common before century's end. The best futurists in the world of 1918 would have missed most of them, because ... (more >>>)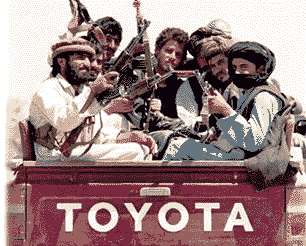 Leaving Syria: President Trump's decision to withdraw U.S. troops from Syria has drawn a lot of criticism, especially from the Beltway Elite. These people say they want to get out too but it's too soon. Oh yeah - well when is a good time to get out? They don't know.
Our interests in Syria are nonexistent and the idea of regime change is preposterous.
Defense Secretary Jim Mattis resigned after clashing with President Donald Trump over the abrupt withdrawal of U.S. troops from Syria and after two years of deep disagreements over America's role in the world. He told Trump in a letter that he was leaving because "you have a right to have a Secretary of Defense whose views are better aligned with yours." General Jack Keane warned, "When we prematurely withdraw forces because we're frustrated of it or tired of the time it took - Vietnam, Iraq, and now Syria - the consequences are usually unfavorable and quite dire." On the other hand, Brigadier General Anthony Tata, author of 'Dark Winter', said, "I think the President is making the exact right move in Syria. All the geniuses who are protesting the withdrawal of troops from Syria are the same geniuses who cooked the books on ISIS intelligence and gave rise to ISIS."
As for the possible risks of American disengagement, Trump's military buildup looks to have some foresight to it also. White House senior policy adviser Stephen Miller summed up President Trump's view, remarking, "This president got elected to get our foreign policy back on the right track after years of being adrift. One foreign policy blunder after another in Iraq and Afghanistan and Libya hasn't worked out for our national interest."
Miller added, "And let's talk about Syria. Let's talk about the fact (that) ISIS is the enemy of Russia. ISIS is the enemy of Assad. ISIS is the enemy of Turkey. Are we supposed to stay in Syria for generation after generation, spilling American blood to fight the enemies of all those countries? … When did the American people sign up to be in every war in every place in every side of every conflict all over planet earth?" Good point.
You know, we haven't really won a war since World War II. The failure to win can be laid directly at the feet of politicians and senior military officials. Recent presidents have failed to develop a coherent objective (desired outcome), fail to consider the proxy war issue and never address the question, "What do we do if we win?" Military people then develop nuanced objectives of their own, based on use of assets (guns, drones, missiles, etc.) without considering the shape-shifting, low-tech-mixed with low-cost, hi-tech, guerrilla nature of the enemy. And the consequences of victory.
America has been at war in the Middle East continuously for over 17 years, but few Americans seem to notice anymore ... except those families of soldiers who have died.
Syria is a puppet of Iran and any war with the Syrians is a proxy war with Iran. Fight wars we can win. Know what to do after we win. Don't get into a proxy war unless we are prepared to attack the sponsoring overlord(s) directly - and defeat them.
Never forget - war is about winning - as quickly as possible.
Aren't They Pretty Much The Same Thing? How come ADD is bad and requires medication, while multitasking is considered a special talent? (permalink)
Quote Of The Day is from the lyricist for 'Over the Rainbow', E.Y. 'Yip' Harburg: "I gave up my dreams of business to go into the business of dreams."
---
Monday December 24, 2018
I'll Be Home For Christmas: As I grow older, I find that various ornaments on our Christmas tree bring back pleasant memories. Each has a story to tell.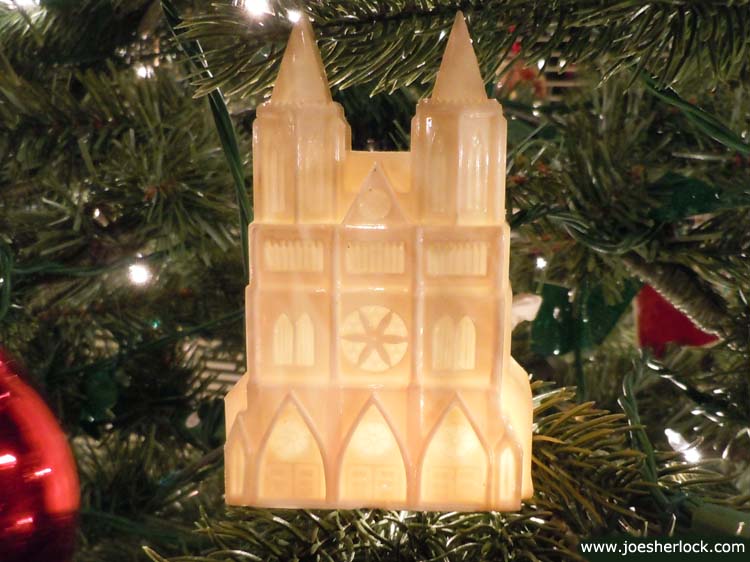 The oldest decoration is an injection molded, ivory-colored, translucent polystyrene cathedral. Mass-produced shortly after World War II, it was probably a dime-store purchase by my mom. The little cathedral has a large rounded slot on the bottom so that it can fit over a tree light and be backlit.
The church itself is a generic design, adapting elements of the great cathedrals of Cologne, Notre Dame, Truro and Washington's National Cathedral. At age 70+, it remains in good shape - aging gracefully - and has been accorded a place of honor on our tree.
Just looking at the little plastic church evokes pleasant memories of my long-gone childhood. Which brings me to that old song ... (more >>>)
Working On The Railroad: On Sunday morning, I switched out two train consists on my O-gauge train layout. On the lower level, I replaced the Lionel Hiawatha set for a Pennsy T1 4-4-4-4 steam locomotive pulling a set of PRR Broadway Limited passenger cars: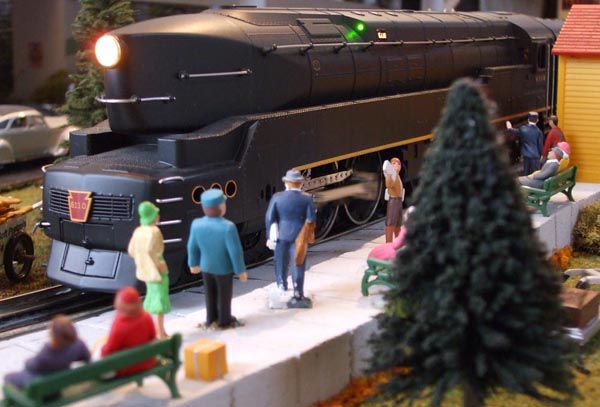 On the middle level, I swapped out the Pennsylvania Railroad GG1 electric locomotive pulling a set of silver Congressional Limited cars for the PRR Aerotrain.
Four Stages of a Man's Life: 1. You believe in Santa Claus. 2. You don't believe in Santa Claus. 3. You are Santa Claus. 4. You look like Santa Claus.
---
Thursday December 20, 2018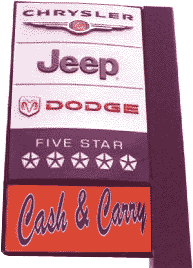 Slow Times: Fiat-Chrysler plans to extend holiday downtimes at plants that build the Chrysler 300, Dodge Challenger, Charger and Ram 1500 Classic as the automaker aligns production with demand.
"FCA said its Brampton Assembly Plant near Toronto and Warren Truck Assembly Plant, just north of Detroit, will be down January 2-4 and the week of January 7th." As well as two other plants in the U.S.
Big Trouble In Big China: China's automobile sales fell about 14% in November from a year earlier, marking the steepest such drop in nearly seven years in the world's largest auto market.
"Beyond a slowing economy, the rising popularity of car-sharing and ride-hailing services is reducing the need for individuals to buy vehicles. Shared autos used by popular ride services such as Didi Chuxing will account for 30% of China's passenger vehicles and majority of miles traveled by 2025, according to a forecast by Bill Russo, founder and CEO of Shanghai-based consultancy Automobility Ltd. They currently account for 13% of passenger vehicles.
The slowdown has pushed China's car inventory levels to a record high. An index tracking the volume of unsold cars reached its highest ever reading in November."
Slip Slidin' Away: European auto sales have slipped for the third straight month. Sales declined by 8% year-over-year in November.
Ford sales dropped 8%, Volkswagen sales declined 11% PSA Group (Peugeot, Citroen) was off 6%, while Renault fell 16%. As part of Ford's massive restructuring plan, which is said to focus primarily on its European assets, the automaker will end assembly at its Blanquefort transmission plant in France next year, laying off 850 employees.
Sign Of The Season: From our Christmas tree ...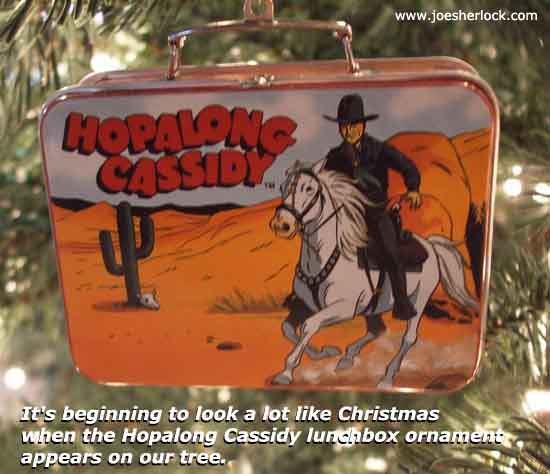 Book Review: 'The True Jesus: Uncovering the Divinity of Christ in the Gospels' by David Limbaugh
This 353-page book (plus acknowledgements, notes and index) begins with a historical narrative of the time between the Old Testament and the New Testament (ca. 500 years). I learned much despite having 20 years of Catholic education.
Combining the ... (more >>>)

"One, two, three, four, five, six, seven, eight! Schlemiel! Schlimazel! Hasenpfeffer Incorporated." Actress and director Penny Marshall, who played feisty Laverne in the television sitcom, Laverne and Shirley, has died at age 75 died of heart failure resulting from heart disease and diabetes. Marshall became a director of hit movies such as 'Big' and 'A League of Their Own'. In the early '70s, she was a semi-regular on The Odd Couple as Oscar Madison's whiny, long-suffering secretary.
Best Laverne and Shirley line was about the fear of flying: "Nobody ever fell 30,000 feet out of a DeSoto." RIP.
Bye-Bye, Miss America: Atlantic City, which is certainly no prize these days, has given the Miss America Contest (also a shadow of its former self) the heave-ho. For me, it brought back shadenfreude-ish memories of when Tom Arnold and Roseanne Barr broke up.
Leaving Atlantic City would be just the latest blow to the contest, which is facing plummeting ratings, especially after it scrapped the swimsuit portion of the contest. Gee, you'd think that with the Miss Universe contest now featuring trannies (this year's Miss Spain, Angela Ponce, was a transvestite - look up what 'ponce' means in British slang), there would be a place for a traditional Miss America featuring real misses. It could be broadcast on CNBC with the tagline: 'Chicks, Nothing But Chicks'.
"I just think it's an Atlantic City tradition," said Suzette DeGaetano Charles, a former big-haired Miss America from 1984 and 1983's Miss New Jersey. "Unfortunately, the way its been run hasn't been terrific in the last 97-plus years, some years better than others."
That faint hum you're hearing is Bert Parks spinning in his grave.
Holiday Fact: The main reason Santa is so jolly is because he knows where all the bad girls live.
---
Tuesday December 18, 2018
Door Tease: Last week, Lincoln teased a photo on social media, hinting that it may be bringing back suicide doors - a feature that graced Lincoln Continental four-door models from 1961 to 1969.
On Monday, it announced that a limited-edition 2019 Continental - only 80 will be made - will feature suicide doors and a sill plate numbered like artwork. The price will be listed at "north of $100,000," officials said. That's a lot of money for a mildly-stretched Lincoln, methinks.
"Each vehicle will be built in Flat Rock and then shipped to Cabot Coach Builders in Boston to be custom cut and finished. The 2019 Continental will be six inches longer to allow for the center-opening doors to open completely."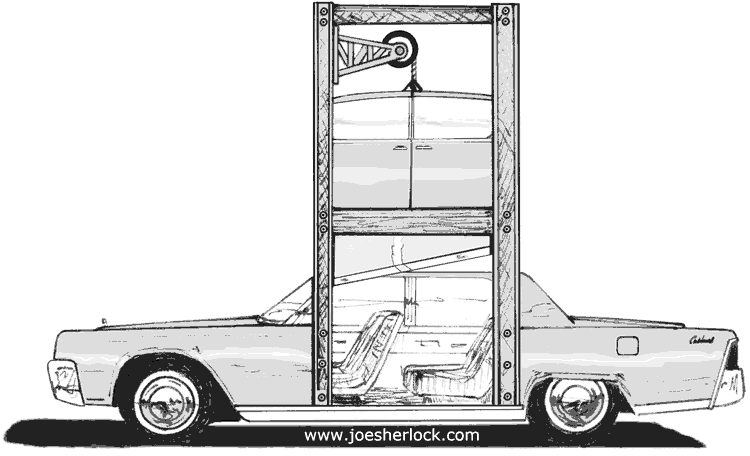 No thanks. I'm holding out for guillotine doors.
Big Bucks: A 1956 Ferrari 290 MM sold for $22 million, topping RM Sotheby's Petersen Museum auction. It was raced by many legendary drivers including Juan Manuel Fangio, Phil Hill and Wolfgang von Trips.
21st Century Santa Advice … from Dave Burge: "If your kid has been bad this year, leave sustainable clean energy in his sock."
Bye-bye: The Weekly Standard, once a conservative/neoconservative publication, devolved into a hard-line Never-Trump rag (the editors didn't like Ted Cruz much, either), lost most of its subscriber base and has now shuttered its operations. The chiclet-toothed, perpetually smirking Bill Kristol is mostly to blame along with bearded Steve Hayes - a man who appears calm and reasoned until the name Trump is uttered.
It garnered the nickname The Weakly Substandard. One person claimed that The Weekly Standard's circulation had become smaller than that of Model Railroader. Toot! Toot!
Contributing editor John Podoretz (he claims to be a cofounder but I've read elsewhere that Bill Crystal and Fred Barnes cofounded the mag in 1995) admitted that The Weekly Standard never made money, "but its circulation has always been extraordinarily healthy in opinion-journal terms." At one time, the magazine was owned by Rupert Murdock; reportedly, TWS lost more than $1 million per year.
Ace quipped, "You're not very good capitalists if you suddenly start whining "Oh no, capitalistic profit-seeking and inefficiency-eliminating hurts when it happens to you! No fair, no fair! Make the bad men stop!" You guys can't talk like Gordon Gecko when it's someone else getting a pink slip but then whine like Michael Moore when it's you."
I wouldn't be surprised if National Review, another purveyor of out-of-touch, anti-Trump, cruise-ship conservatism, is next to disappear. Trump wins again.
Is This Some Kind Of New Religion? The Church of England has encouraged its clergy to create baptism-style ceremonies for transgender people to welcome them into the Anglican faith.
"As a central part of the new service, called the Affirmation of Baptismal Faith, the minister lays their hands on the candidate or candidates, addresses them by name, and prays for them."
"This new guidance provides an opportunity, rooted in scripture, to enable trans people who have "come to Christ as the way, the truth and the life," to mark their transition in the presence of their Church family which is the body of Christ." Well … ummmm ... good luck with all that. (permalink)
Quote Of The Day is from Jay Leno: "The Supreme Court has ruled that they cannot have a Nativity scene in Washington, D.C. This wasn't for religious reasons. They couldn't find three wise men and a virgin." There was no problem, however, finding enough asses to fill the stable.
---
Friday December 14, 2018

Risky Plan: Volkswagen will introduce its final generation of vehicles using fossil-fuel engine technology in 2026, says the company's chief strategist Michael Jost.
"In the year 2026 will be the last product start on a combustion engine platform," Jost told the Handelsblatt automotive summit conference at Volkswagen's headquarters in Wolfsburg, Germany. A spokesman confirmed Jost's remarks meant that VW, Europe and China's best-selling passenger car brand, will focus on electric cars instead.
Sedans Aren't Dead Yet: Speaking at the Detroit Economic Club, Toyota North America CEO Jim Lentz acknowledged that car sales dipped below 30% of overall sales in November, a figure he believes is close to bottoming out. Despite that, he noted consumers are still purchasing more than 4 million compact, midsize, and near-luxury cars every year.
"There's no way I'm going to walk away from that," Lentz said. "We are always going to have a bias toward passenger cars."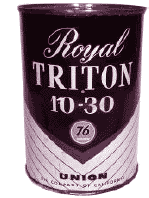 Make Oil Output Great Again: Brian J. Dunn wrote, "American oil production is continuing to rise. This is excellent news but don't overstate it as a development that allows America to ignore the Middle East." Glenn Reynolds quipped, "Ignore, no. But our strategy changes. Before, we had to keep the Strait of Hormuz open. Now we just have to be able to close it."
Posted in the comments section: "How can this be? I was told by none other than Baracko Obama, praise be his name, that we knuckleheads could not in any way shape form or fashion drill our way out of this crisis. There is no way that such a brilliant man could be wrong. I would also told by Sir William Clinton that it would take us ten years to bring wells into production. How could all those brilliant Democraps be wrong?"
Illegal Welfare: The U.S. Census Bureau confirms that 63% of non-citizens are on welfare - 4.6 million households.
Glenn Reynolds wrote, "A majority of "non-citizens," including those with legal green card rights, are tapping into welfare programs set up to help poor and ailing Americans, a Census Bureau finding that bolsters President Trump's concern about immigrants costing the nation. In a new analysis of the latest numbers, from 2014, 63% of non-citizens are using a welfare program, and it grows to 70% for those here 10 years or more, confirming another concern that once immigrants tap into welfare, they don't get off it."
Ol' Remus added, "Welfare for illegal aliens has "insane" written all over it. Welfare is the real "better life" they're looking for. A lot of 'em have two fake IDs, one for their job, the other for the welfare office, free health care, etc. Some working citizens who pay for this make less than the illegals, and without all the freebies. The "invasion" is over. Welcome to the occupation."
Book Review: 'The Gutfeld Monologues: Classic Rants From The Five' by Greg Gutfeld
I've reviewed Mr. Gutfeld's books before: 'Not Cool: The Hipster Elite and Their War on You', 'The Joy of Hate: How to Triumph over Whiners in the Age of Phony Outrage' and the very-funny 'The Bible Of Unspeakable Truths'.
His latest is a short, 295-page tome containing Greg Gutfeld's monologues, mostly from FoxNews' 'The Five'. Each rant contains annotations, updates and corrections ... (more >>>)
Quote Of The Day is from Frank J. Fleming: "Due to rising energy costs, Santa will no longer leave a lump of coal in your stocking if you're naughty and instead just punch you while you sleep."
---
Wednesday December 12, 2018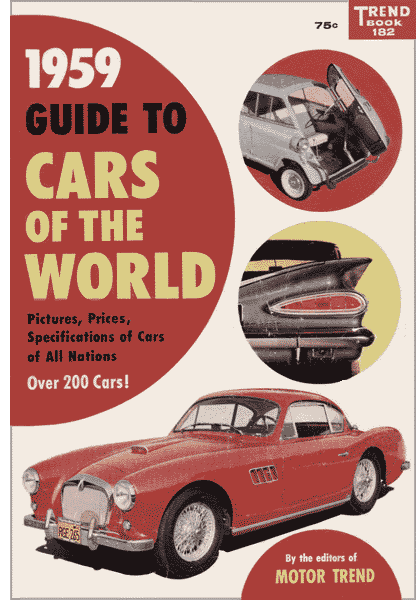 Travel Back 60 Years …. and see the 1959 Cars of the World: I recently had a look at my old, somewhat tattered copy of '1959 Guide to Cars of the World', a Trend Book edited by Kenneth M. Bayless. What a difference 60 years makes.
In 1959, Chrysler introduced swivel front seats as an option in some models. GM cars featured all-new bodies, including Chevrolet with its infamous batwing rear end. Pontiac debuted Wide-Track. Studebaker introduced the new compact Lark, while dropping the dismal, Studebaker-based Packard line.
The publication noted the "phenomenal growth of station wagons. Ten years ago (1948), these vehicles accounted for only 2% of industry sales; now they have reached 14.3% and their sales curve is still rising." It also sympathized with Detroit's slow response to the small car phenomena, noting that "the buying public is most unpredictable and can raise havoc with the most careful crystal-ball gazers in the business."
There was much hand-wringing about the invasion of small foreign cars: "European firms, with their compact, low-operating-cost cars, are making embarrassing inroads in the sales on the U.S. scene, indicating wide acceptance and demand for an economy car. Foreign imports have reached an amazing 11.5% of total new car sales in the U.S."
In 1955, only 58,000 foreign autos were imported into the U.S. Two years later, imports topped 200,000. The compact Rambler American was popular, too; over 30,000 were sold during the 1958 model year.
The book lists a plethora of foreign '59 offerings imported into the states, including brands now forgotten by most Americans: Borgward, Citroen, Hillman, Sunbeam, DKW, Morris Minor, Goliath, Gogomobil, Vauxhall (sold by Pontiac dealers) and Opel (sold by Buick dealers).
A '59 BMW Isetta ... (more >>>)
"This Corvette Doesn't Have An Accelerator. It Has A Detonator." Dan Neil drove the $140,000 2019 Chevy Corvette ZR1 and wrote, "I wasn't in a position to replicate the factory's acceleration pulls - 0-60 mph in 2.85 seconds and 10.6 in the ?-mile - due to the fact that the well-scrubbed Michelin track tires our tester was wearing magically turn to stone at about 50 degrees."
The source of the Corvette's power is its supercharged 6.2-liter pushrod V8, the LT5 engine fitted with a new, more enormous supercharger bursting through the hood. The LT5 produces a maximum 755 horsepower at 6,400 rpm and 715 pound-feet of torque at 3,600 rpm.
Get 'em while you can. The 2020 model will be completely new and mid-engined. And will not be available with a manual transmission. Neil says the 2020 model will go on sale this Spring.
Make America Great Again: Fiat Chrysler Automobiles will reopen its Mack Avenue II plant in Detroit, which has been idle since 2012, to manufacture a new three-row Jeep Grand Cherokee in 2021. The renovated Mack Avenue facility would be the first new auto assembly line to open in Detroit in 27 years.
Landscaping Project: Our 1937-era Christmas stable has been repaired by me many times.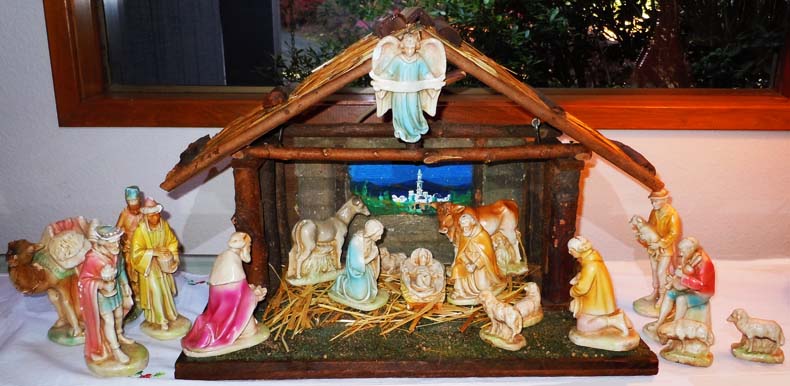 This year, I smoothed out the wood base and applied artificial grass and other groundcover - the same types used on my O-gauge train layout - to create a nicer-looking floor.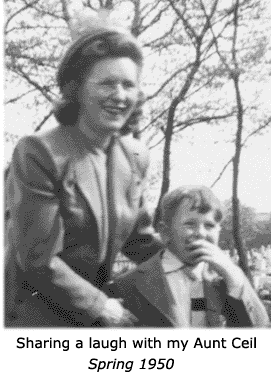 Remembering Aunt Ceil: My godmother and favorite aunt died 64 years ago today at the young age of 38. She suffered many health problems in her lifetime and endured a lot of pain especially in her final battle with breast cancer but always had a smile and a kind word for me. And others.
She was a generous woman and my best presents - toys, books, etc. - came from Aunt Ceil.
She worked for a fur broker. The firm handled shipments from all over the world. Most were mailed by trappers and were sent by parcel post. Like many kids in my day, I collected stamps. My aunt provided me with many exotic issues from far-away lands. My friends were sure envious.
The fur business had a big warehouse and the storage carts and pallet jacks became my personal playground on many Saturday mornings while my aunt finished up paperwork. There was also a big Rube-Goldberg machine - a letter-folder and envelope stuffer - in the office which one could load and watch the paper zip through and get folded. And - sometimes - get spectacularly mangled and destroyed by the belts and pulleys. I was fascinated by it.
Aunt Ceil owned a green 1949 Chevrolet which was driven carefully and garaged every night.
Ceil was loved by those who knew her. There were so many floral arrangements at her funeral that the undertaker had to order up a flower car from ... (more >>>)
Headline Of The Week … so far, is from The People's Cube: 'Senator Warren tanking in latest totem poll'.
Bad Track Record: In the last decade, every single House Democrat sent to prison for financial crimes was a Congressional Black Caucus member. In the last twenty years, it's been over 80%.
Quote of the Day is from Victor Borge: "Santa Claus has the right idea. Visit people only once a year."
---
Monday December 10, 2018
Field Of Dreams: The Old Motor posted a vintage photo of an auto holding lot full of ... (more >>>)
Planes, Trains And Automobiles: I am still suffering from the exhaustion of watching the over-the-top Bush Funeral Extravaganza. How many rifles and cannons need to be fired anyway? Could funeral processions get any longer and more complex? And a train ride covered by onboard cameras and helicopter shots all the way from the church to the gravesite - holy cow! Not to mention that 21-jet flyover.
I noticed distinct differences between the two hearses used at the funeral, although ... (more >>>)
Why People Are Rioting In France: The so-called Yellow Vest Protests are allegedly about increased fuel costs due to President Macron's new carbon tax. The tax itself is relatively small - a 30¢ addition to already overtaxed $7.00/gallon gasoline but, to the over-regulated French populace, it was the straw that broke the camel's back.
Dave Burge tweeted, "The yellow vests themselves are symbolic: every motorcyclist in France is required by law to wear them, and every car owner is required to carry them in their cars. Over the past few years, France has saturated the country with red light cameras, speed cameras, etc., while lowering speed limits nationwide. Supposedly for "public safety," but as everywhere else, mainly used as a govenrment revenue engine through fines. Get busted for doing 90 km/h in a 70 zone? Pay a big fine, pay big money for a traffic school (crony partners with government, natch), or lose your license for a year. No prob if you live in Paris & ride the Metro, big prob if you're Bubba Francois out in the sticks."
Of course, it's more than just fuel taxes. Unemployment is high, there are taxes on everything, the country suffers from immigrant problems and people are disgusted with many of Macron's policies. This is what happens when people are sick of being governed by "enlightened," out-of-touch, globalist bureaucrats who live in a bubble and fail to understand the plight of the common man.
Over the weekend, the violent protests escalated and are being hijacked by radicals from both sides of the political spectrum. It seems as if everyone is pissed off. French President Emmanuel Macron officially shut down Paris for the weekend. The primary tourist venues - the Eiffel Tower, the Louvre and other museums - were all shuttered; shops were ordered to close; windows were boarded up; 8,000 police units were dispatched to Paris and 89,000 were deployed throughout the country. Zut alors!
While President Trump's approval rating hovers just under 50%; President Macron's is 18%. C'est la vie.
Buh-Bye: 'Murphy Brown', a program I never watched the first time around, has been canceled. Jim Treacher wrote, "Based on my meticulous research 30 seconds of Googling and my vague memories from 30 years ago, Murphy Brown was an ensemble workplace comedy about a TV journalist who yelled a lot, and it was funny because she yelled a lot. As noted pundit Jon Gabriel puts it, it was "basically The Mary Tyler Moore Show without laughs.""
Murphy Brown was well-parodied in a 'Family Guy' episode: "Hey, Murphy. Blah, blah, blah, blah, blah, blah, John Sununu." "Blah, blah, blah, blah, blah, blah, Tipper Gore." "Hey, Murph. You can't blah, blah, blah, blah, blah, blah, blah the Ayatollah." "Blah, blah, blah, Bishop Desmond Tutu. Blah, blah." You get the idea - snarky liberal pseudo-politicalspeak and vacuous liberal screeds. About as funny as Al Franken.
Good riddance.
Funny … It Doesn't Look Jewish: Israeli archaeologists recently discovered a fascinating and rare 9,000-year-old stone mask that dates to the Neolithic (new stone age) period, one of only 15 in the world. "The mask is made of pinkish-yellow limestone, carefully shaped with stone tools to resemble a human face. Four holes were drilled along the perimeter of the mask, probably in order to tie it to a person's face or possibly to a pole or another designated artifact where it could be displayed."
Book Review: 'Liars, Leakers And Liberals: The Case Against the Anti-Trump Conspiracy' by Judge Jeanine Pirro
As a retired geezer, I have to limit my FoxNews viewing time or I'll go nuts. So, I'm not a regular viewer of 'Justice With Judge Jeanine', although I have watched it a few times and did enjoy her style. If you like ... (more >>>)
Quote Of The Day is from Steven Wright: "I didn't get a toy train for Christmas like the other kids, I got a toy subway instead; you couldn't see anything but every now and then you'd hear this rumbling noise go by."
---
Thursday December 6, 2018
Happy Birthday: My 2008 Lexus LS 460 turned 11 years old today. It still looks like new inside and out.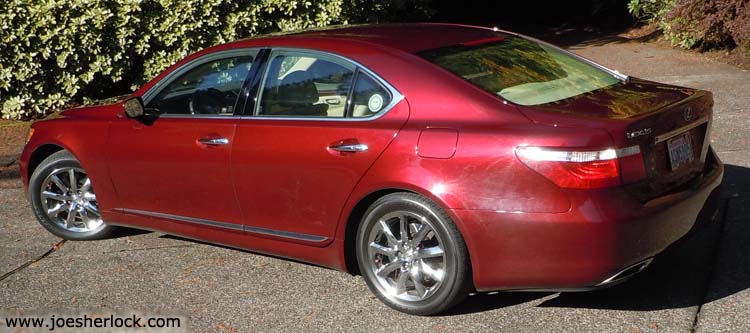 Everything still works, too. It lives a generally gentle life, is garaged regularly and has a mere 35,915 miles on its odometer. Over the weekend, when I was installing a Christmas CD in the player, the car flashed a 'low battery' warning. On Tuesday, I drove to Les Schwab, thinking that the 11 year-old battery was kaput. They said that the original battery was still in great shape but that I should drive it more often to keep it charged up. I will, sir.
Afterward, I treated the Lexus to a birthday car wash. (permalink)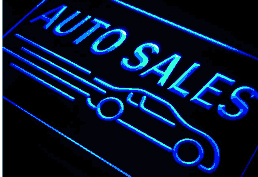 November Auto Sales: Even though many auto analysts have been forecasting a crash in auto sales, it hasn't happened yet, thanks to robust sales at Fiat-Chrysler - the car company that everybody thought was on its last legs not long ago - and thanks to strong truck and full and mid-size SUV/crossover sales.
Overall, full-year 2018 sales are on course to beat 2017's results and pass the 17-million milestone for the fourth straight year, a record streak, according to Cox Automotive. "Our dealers saw steady customer traffic throughout the month and especially during the Thanksgiving weekend," Fiat-Chrysler's U.S. Sales head Reid Bigland said. "We were also honored when Motor Trend named the Jeep Wrangler as the 2019 SUV of the Year and the Ram 1500 as the 2019 Truck of the Year. The awards underscore the hard work our dealers and employees have done to make both of these vehicles a success."
Light vehicle sales were at a 17.5 million SAAR (Seasonally Adjusted Annual Rate) in November, down slightly from November 2017, and down fractionally from last month. Forecasters continue to be optimistic, despite the fact that everyone who needs a new car pretty much has one and auto loan delinquencies are rising. In today's auto marketing biz, there is a great deal of mumbo with generous portions of jumbo added.
Anyone remember the way coupes died off in the 1990s? Well that seems to be happening to family sedans only far more quickly. Honda Civic sales are down 30% from last November; year-to-date sales of the Civic and Accord are off over 13% from 2017. The small Honda Fit experienced a drop of 76% y-o-y. Toyota Camry sales declined 30% year-over-year in November, while Prius sales are down 26%. The subcompact Toyota Yaris experienced a sales decline of 48%. Sales of Nissan's Sentra declined 28%. Sales of the Hyundai Accent were down by 46%. At Ford, overall car sales were down 19% in November; Ford Focus sales fell 66% last month. Lincoln-branded sedans declined by 26% last month, 29% year-to-date. The fate of the Lincoln's flagship Continental sedan has not yet been announced. Cadillac is discontinuing its flagship sedan, the CT6. Autoextremist Peter De Lorenzo wrote that the "market shift, make that stampede, to SUVs, crossovers and trucks was seismic." Indeed.
Karl Brauer, executive publisher of Autotrader and Kelley Blue Book, said, "The market continues to abandon cars, with no end in sight. Automakers have slowed or stopped production, so inventory is down, and buyers are mostly looking at trucks and SUVs. Every time we think we've hit the bottom in car market share another month passes with trucks and SUVs gaining while cars lose. This is the reality that recently drove Ford and GM to announce plans to further reduce car production. Who can blame them?"
At Ford Motor Co., November sales fell by 7% year-over-year to 196,303 Ford and Lincoln vehicles. Passenger car sales fell 20%. Sales of F-Series pickups fell 1% to 72,102 units. Ford's passenger car sales tumbled further in November, but Ford remains upbeat on its strategy to prioritize SUV, van and truck sales. More than 80% of November sales came from SUV, van and truck sales.
Sales of the Lincoln brand rose by 3% year-over-year to 9,207 vehicles.
Fiat Chrysler Automobiles reported a November sales increase of 17% year-over-year to 187,310 vehicles. The Ram brand of pickups and other light trucks saw a sales jump of 44% to 57,970 units. Chrysler brand sales fell 21% year-over-year to 13,094 units; Fiat brand sales tumbled 24% to just 1,309 vehicles. Alfa Romeo sales rose 36% to 1,957 - most (1,037) were Stelvio SUVs. Dodge sales jumped 15% to 33,196 units in November; sales of the Challenger rose 30% to 5,022 coupes. Sales of the Dodge Journey rose 16%, Challenger sales rose 30%. By comparison, Ford sold 4,907 Mustangs last month.
Industry sources said that General Motors sales increased a bit over 1% in November. Toyota Motor Company's U.S. sales decreased less than 1% last month. Toyota brand sales were flat (163,977 units), while Lexus sales declined 2% to 26,446 vehicles.
Nissan sold 96,427 vehicles - a drop of 22%, while Infiniti sales increased 8% to 14,086 vehicles. Honda sales fell 12% to 106,481 vehicles. Subaru sales climbed 10% to 56,782 units. Hyundai sales fell 3% to 57,083 vehicles, while sibling Kia sold 45,101 vehicles a gain of 2%. Mazda sales declined 4% to 20,660 vehicles. Mitsubishi sales declined 11% to 7,688 vehicles. Volkswagen sales dropped 8% to 26,789 VWs. Land Rover sales jumped 26% to 8,547 SUVs.
Mercedes-Benz sold 32,879 vehicles - a year-over-year drop of 15%. BMW sales rose 1% to 28,330 driving machines. Reportedly, 21,000 Teslas found buyers in November - most (17,750) were Model 3 compact sedans. Audi sales dropped 10% to 17,082 units. Volvo sold 8,181 vehicles last month, an increase of 4%. 950 Maseratis found homes last month as did 142 McLarens.
Genesis sales fell 77% to 417 cars. Smart sales dropped 23% to 100 microcars. Rolls-Royce sold almost as many vehicles in November: 90. And 165 Bentleys found homes last month.
Seven LA Auto Show Stars:
• The Jeep Gladiator four-door pickup is going into production because - GRRRRRR - it's a manly Jeep. And not a passenger sedan.

• The Audi e-tron GT concept - a preview of the 2021 production version of Audi's all-electric, expensive sedan - is designed expressly for wealthy people who want to impress the neighbors with their ecoconciousness. It is a cousin of the soon-to-come electric Porsche Taycan. My autocorrect keeps changing the word to 'Trashcan'.

• The 2019 Honda Passport SUV is slightly smaller than the Pilot with an inch of added ground clearance so owners can run over larger opossums.

• The Hyundai Palisade is a large SUV ... because the Santa Fe wasn't big enough, I guess.

• The Lincoln Aviator is a slightly shrunk, better-proportioned Navigator.

• The eighth-generation Porsche 911 looks a lot like the 7th gen. Or the 6th, for that matter.

• The Rivian electric pickup and SUV models are from an obscure Detroit-based start-up company; its name has the letters v-a-n in it but doesn't make one. Go figure.
Does Anyone Care About COTY Anymore? The 2019 Genesis G70 sports sedan has been named Motor Trend Car of the Year. Only 128 examples found buyers in November.
MT's COTY award has been presented to some awful vehicles, including the meretricious and underpowered PT Cruiser (2001), the unloved 1983 Renault Alliance and the deplorable Chevrolet Citation - one of General Motors' X-body horrors - in 1980.
In 1976, the twin rattletraps known as the Dodge Aspen and Plymouth Volare shared the prize. Since most of them rusted away and/or fell apart, they are now seen less often than a Higgs boson particle.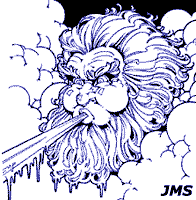 Chill Out? Professor Valentina Zharkova is predicting that a Super Grand Solar Minimum could begin in 2020. A Super Grand Solar Minimum would have four magnetic fields out of phase which would result in colder temperatures on earth.
There was about 40-60 years of cold weather 350 years ago. This was a Maunder Minimum of lower solar activity. The historical cold weather had two magnetic fields out of phase. Temperatures could drop between and 8 degrees between now and the end of the century, creating a little ice age.
Maybe this is why people are buying more AWD, high ground-clearance crossover vehicles these days.
When will Al Gore buy a heavy parka?
True Grit: Sand spreader trucks, known in Britain as gritters are given names based on public polls. This year's winners included Gritter Garbo, Gritty Gritty Bang Bang, Spready Mercury and, of course, Gritty McGritface.
I hope the Gritty McGritface name isn't overruled by bureaucrats as happened to his cousin, Boaty McBoatface.
Book Review: 'Fly Girls: How Five Daring Women Defied All Odds and Made Aviation History' by Keith O'Brien
This story is about five women who raced and set flying records in the 1920s and '30s. Planes, navigation and weather forecasting were primitive in those days, which made airplane racing especially dangerous. The women decided that they were more than capable to compete in a man's world and overcame many challenges to score victories.
Their many adventures, which were often ... (more >>>)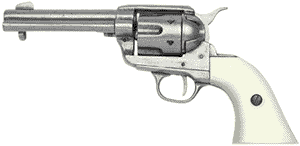 Get Woke; Go Broke: Sales at Dick's Sporting Goods dropped 4.5% in the past three months amid backlash against tighter gun-sale restrictions following a mass killing early this year at a Florida high school. "Sales at stores open at least 12 months - a key metric for the retail industry - fell 6.1% compared to the prior year."
"Dick's raised the minimum age to purchase a gun to 21 and stopped selling assault rifles last February after a Valentine's Day shooting in Broward County that left 17 students and staff dead. The decision sparked opposition from conservative activists, some of whom had proposed arming teachers in response and threatened to boycott the brand, and prompted at least one employee to resign."
I Hereby Declare ... that the Christmas Season has begun. I installed a Christmas CD in my car on December 1st. We already have our tree up as well as our fairly meager outside decorations. Let the holiday fun begin.
Bad Pun of the Day: Sign at a nudist camp: 'Sorry - Clothed for Winter'.
---
Tuesday December 4, 2018
The View From North Broad Street: A photo posted on The Old Motor, shows 1953 Philadelphia traffic on N. Broad Street ... (more >>>)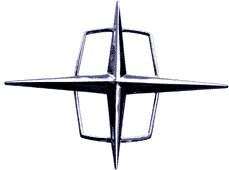 Wishful Thinking: The news report begins with this line: "Lincoln hopes its long-awaited revival can take off with the introduction of the all-new Aviator, the latest in a series of new or completely updated utility vehicles from the long-struggling Detroit luxury brand." Well, good luck with that. Badge-engineered Lincoln models are bumping up against Ford's various Premium Edition counterparts which are stealing sales from Lincoln.
As a brand, even Land Rover outsells Lincoln these days. Dan Neil has written that Lincoln "has raised badge engineering to a high art, selling essentially up-optioned Ford products with dubious/hallucinogenic styling at premium prices. This would be absolutely cricket, except that in one version of overblown rhetoric or another, Lincoln had been promising a renaissance of the American luxury car for years."
I'd like to see Lincoln to survive. It has a proud heritage, even though it lacks any sort of historical design continuity. "The Aviator replaces the old and largely unloved Lincoln MKT, adopting a new design, a lot of new technology and the most powerful engine Ford Motor Co.'s luxury brand has ever offered with its optional plug-in hybrid package. It also helps Lincoln shed the alpha naming strategy that had largely confused potential buyers." The base 3-liter V6 engine puts out 400 horsepower - a good thing. It is coupled to a 10-speed automatic transmission. And the midsize, three-row crossover looks like a shrunken Navigator - also a good thing.
The Aviator is based on the upcoming Ford Explorer platform. Pricing has yet to be announced, but it won't be cheap - probably starting in the upper 50s. Will the Lincoln brand still be around five years from now? Sadly, I don't think so. I hope I'm proven wrong.
Land Rover Multi-tool: If you're a Land Rover fan, this Land Rover Multi-tool - its shape is based on the iconic Land Rover Defender - features ... (more >>>)
Thank You, EPA: Dave Burge noted that show-quality triple chrome plating (copper, nickel, chrome) for a late '40s/early '50s Buick grille & front bumper would probably set you back more than $10,000. He added, "What this country needs is high quality chrome plating that doesn't cost the GDP of a Baltic state." Amen, brother.
Many chrome-plating shops have disappeared, driven out to business by environmental regulations. Many businessesses now get their plating work done in Mexico. Or buy finished chrome-plated items from China.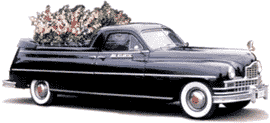 "I Am Lost Between … the glory of Reagan - monuments everywhere, trumpets, the great hero - and the trials and tribulations of my sons," said a reflective George H.W. Bush to his biographer.
George H. W. Bush, 41st president of the United States and the father of Bush 43, has died at age 94 from a combination of Parkinson's disease and the complications of old age. He led a very full life, capped by his election to the presidency as Ronald Reagan's successor in 1988. He was denied a second term due to an economic downturn, his perceived inattention to domestic affairs, violating his pledge to voters by raising taxes, and a third-party challenge by Ross Perot.
A decorated Navy pilot who was shot down in the Pacific in 1944, Mr. Bush was the last of the World War II generation to occupy the Oval Office. He had served as a two-term congressman from Texas, ambassador to the United Nations, chairman of the Republican National Committee, United States envoy to China, director of the Central Intelligence Agency and Ronald Reagan's vice president for two terms. Those who knew him well considered Mr. Bush to be a decent and thoughtful gentleman whose love of country was unquestionable.
A patrician and polite product of moneyed Greenwich, Conn., George Bush made most of his money from the oil business in Texas, his adopted postwar home. Rest in Peace.
Quote Of The Day: Politicians are like Christmas lights. They all hang together, half of the suckers don't work and the ones that do aren't that bright.