Philadelphia Memories - Part VII
---
Let's Do The Twist: Not too far from Philadelphia is Lititz, PA in Pennsylvania Dutch Country. My son has reminisced on Facebook about a visit to some of the attractions when he was eight years old.
He wrote, "That's right, kids! Joey Sherlock is an OFFICIAL pretzel twister. I even have the certificate to prove it! If you don't believe the Julius Sturgis Pretzel House, "America's Oldest Pretzel Bakery" in Lititz, Pennsylvania, well then I guess nothing will convince you!"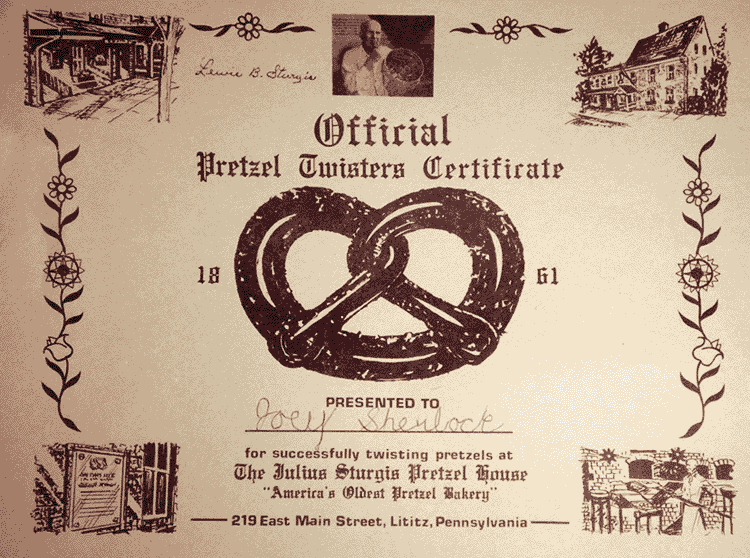 The guy in the photo at the top of the Julius Sturgis Pretzel Bakery certificate is Lewis B. Sturgis - son of the founder - who was 91 years-old when he personally taught my kids to make pretzels in 1975. Sturgis Pretzel was America's first commercial pretzel bakery, founded in 1861, and it is still going strong.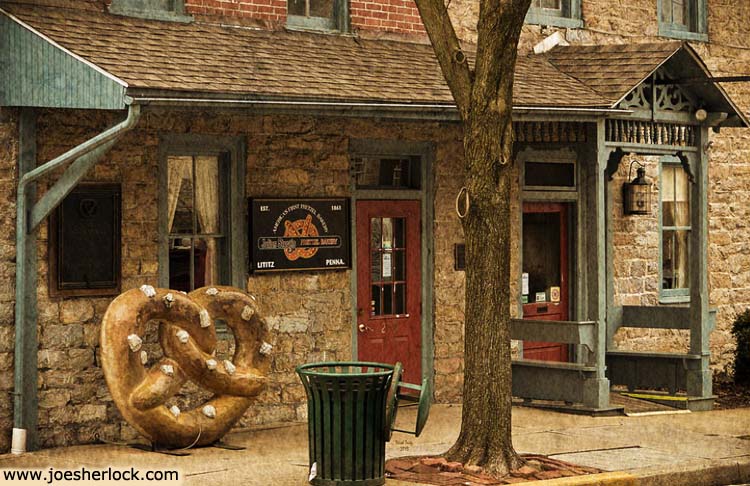 From the website: "In addition to being the site of America's first commercial pretzel bakery, the building at 219 East Main St. holds an even longer history. Built in 1784 by Peter Kreiter, the house is one of the original structures in Lititz. The sturdy stone house was built from stones dug from the street itself and timber hewed from the surrounding forest. The home had musket firing windows in the cellar to ward off attacks from Native Americans, while the interior included beautifully carved wooden panels on the staircase, heavy wooden doors on iron strap hinges, and plank pegged floors. The Julius Sturgis Pretzel Bakery is listed on the National Register of Historic Places."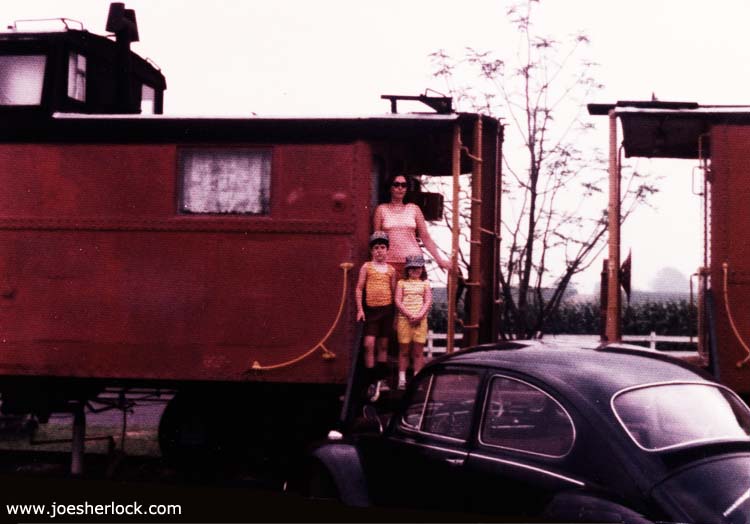 During our Pennsylvania Dutch Country vacation, we visited a lot of attractions and stayed in our own N-5 caboose at the Red Caboose Motel in Strasburg, PA. The motel opened in 1970. A small black & white television was located in an old pot belly stove which once was used to heat the caboose. An entire caboose rented for $27.00 per night in 1975. One evening, we dined in the Red Caboose Motel's dining car.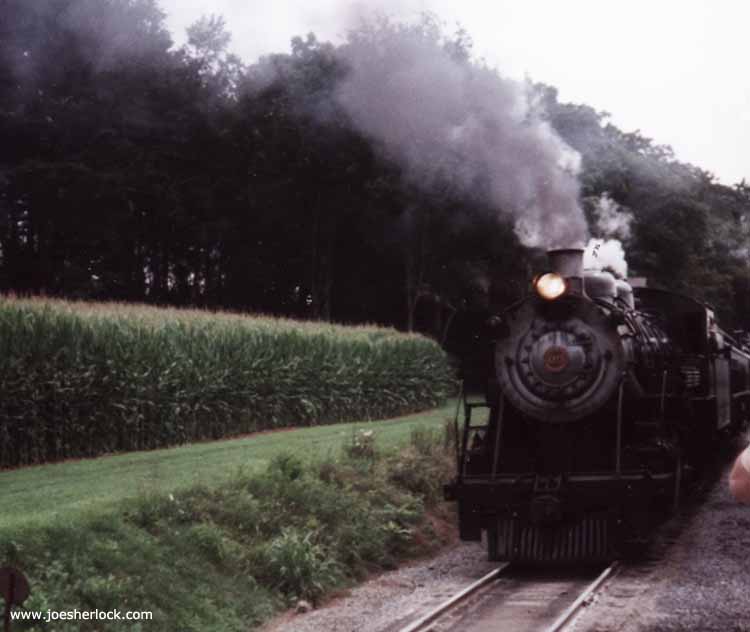 Naturally, we rode on the Strasburg Railroad; its tracks ran within sight of our caboose.
---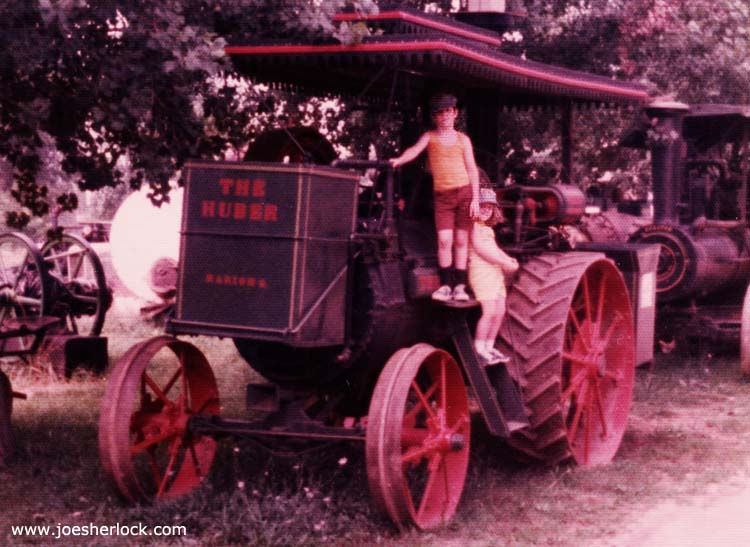 Joe and Kathy are aboard a Huber steam tractor at the Rough & Tumble Museum in Kinzers, PA. The sprawling, 33 acre museum features antique steam engines, train rides and a blacksmith shop.
---

Sights in Hershey, PA include the Kissmobile, the giant wooden roller coaster at Hersheypark and beautiful Hershey Gardens.
---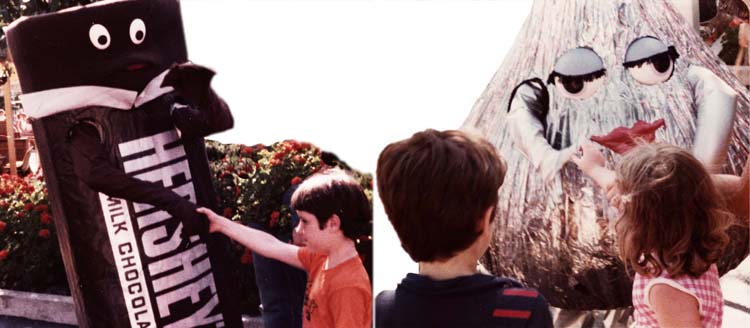 Joe meets Mr. Hershey; Joe and Kathy greet Miss Kiss at Hersheypark - 1975.
---
We also visited Roadside America, an indoor miniature village and railway covering 8,000 square feet; it was created by Laurence Gieringer in 1935.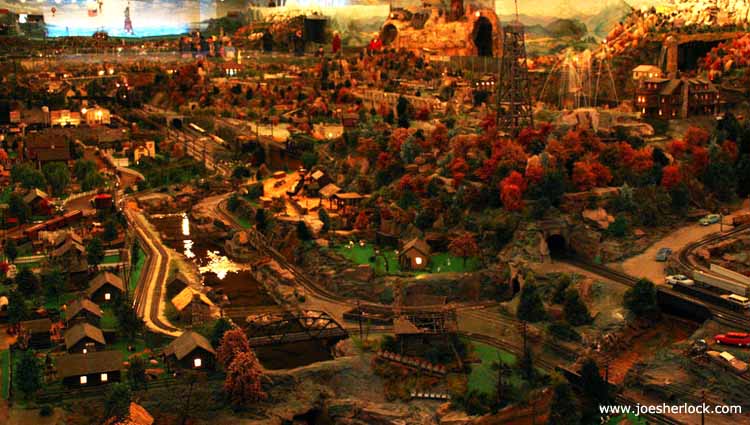 Roadside America is located in Shartlesville, Pennsylvania. The attraction has not been updated much since Gieringer's death in 1963. While not true to scale - 1:48 O-gauge Lionel trains compete with 1:24 and 1:36th scale automobiles and buildings that are all over the map scale-wise - it retains a certain simple charm of bygone days. (posted 2/29/16, permalink)
---
Beer Stop: In this 1955 Philadelphia photo, a Route 37 PTC trolley is letting a passenger off in front of the Pennsylvania Railroad's 30th Street Station. In the background, a drab green Market Street Elevated train is passing by and a Schmidt's Beer & Ale billboard towers over all. The Rte. 37 trolley route disappeared in November 1955, merged into the Route 36 line.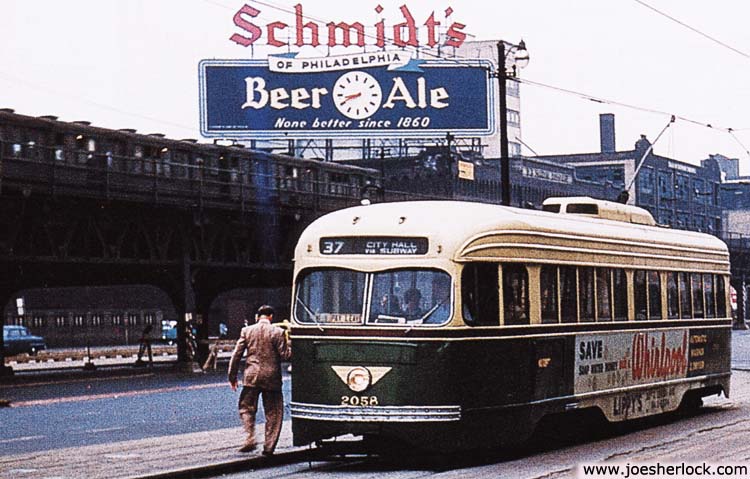 When Christian Schmidt, 27 year old brewmaster, formerly of Machstadt in Wurtemberg, Germany, acquired Courtenay's Brewery in Philadelphia in 1860 it was producing 4,000 barrels a year.
By 1960, C. Schmidt & Sons - its main plant still located on the original site in Philadelphia - produced 2,200,000 barrels in all plants.
By then, the brewery ranked approximately 13th in sales in the U.S., and enjoyed one of its best years in 1959, with sales of approximately 1,750,000 barrels. Schmidt products were marketed in 13 states along the Atlantic Coast as well as in Ohio. However, there is great local demand for the beer, about 65% of sales taking place in Philadelphia and the surrounding area.
Throughout the 1950's following the great modernizations, the C. Schmidt brewery continued to grow. Sales in 1951 were 1,115,734 barrels, and the brewery stood 15th in the country. By 1954 they were 1,515,549 and the brewery had moved to 12th place in sales. By 1955 sales reached the all-time high of 1,916,708 barrels. These sales included the Adam Scheidt Brewing Co. which had been purchased in mid-1954.
William Pflaumer, bought Schmidt's in the 70s, fought Bud, Pabst, G. Heileman, the law, and crashed Schmidt's into ground in spectacular fashion by the mid 80s, with a great splashing sound during the brand consolidation wars of the era. (posted 10/1/15, permalink)
---
Traveling In Small Style: The Pope rides through the Philadelphia suburbs in his small Fiat Popemobile sedan during his recent (September 2015) visit to the Philadelphia area.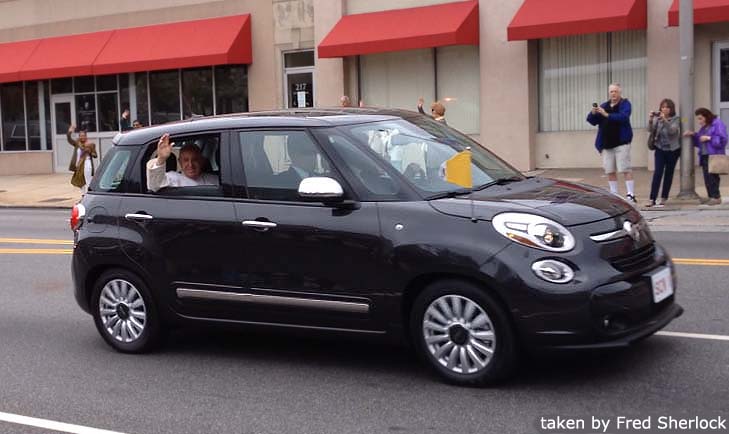 I wonder - does the Popemobile's speedometer have Roman numerals? Photo taken near Havertown, PA by my cousin, Fred. More information about popemobiles is posted here. (posted 9/29/15, permalink)
---
Close Before Striking: James Lileks has an extensive collection of advertising matchbooks. Every week he posts a new few new examples with a brief description of the companies which used matchbooks for promotion.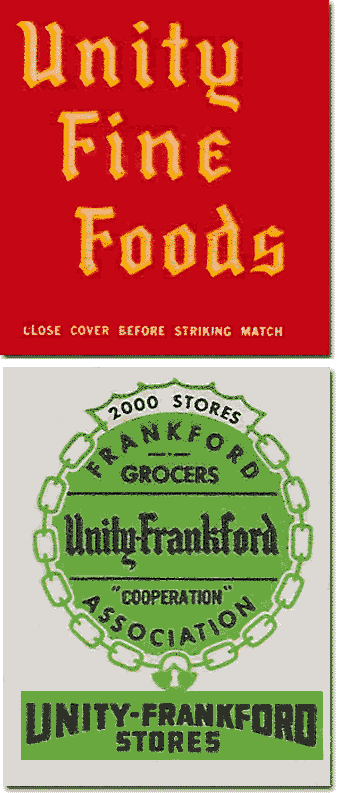 Recently, he displayed a Unity Fine Foods matchbook. These were from the Frankford Grocers Cooperation Association and its Unity-Frankford Stores.
Lileks wrote, "Two thousand stores - and not a trace today." Actually, the association is gone but a few independent stores stubbornly keep their prized green and white Unity-Frankford signs mounted on the building face of their small stores in Northeast Philadelphia.
Before the supermarket chains came along, mom-and-pop stores ruled the grocery business. The Unity-Frankford Grocers was an association of these stores. They benefited from group buying - it helped them compete in a post WWII world of supermarkets - and established the Unity brand as unique to those little retailers.
Unity-Frankford stores were ubiquitous throughout Philadelphia during the first half of the 20th Century. Growing up, I remember seeing them everywhere. Many were small corner stores at the end of a block of row homes. Unity-Frankfords were individually-owned but were supplied by the Frankford Grocery Company, a wholesaler. Its warehouse was at Unity and Griscom Streets in the Frankford section of Philadelphia.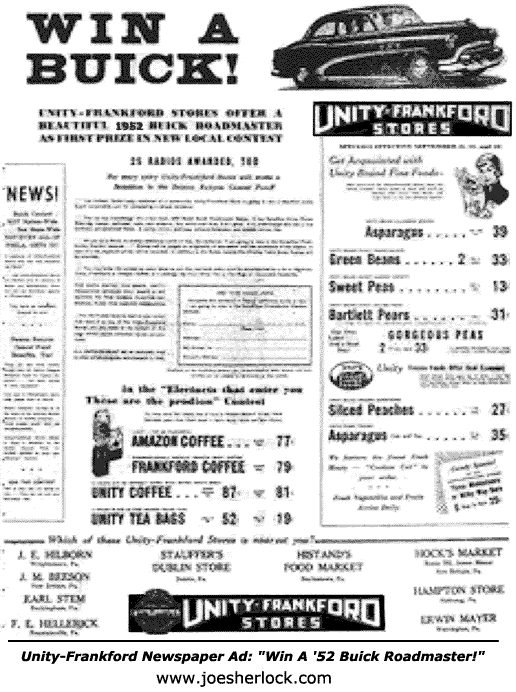 The house brands were designated 'Unity' after the warehouse's location. As mentioned in The Frankford Gazette, "There was a time when you could not walk down the street in almost any neighborhood in Philadelphia without seeing a Unity-Frankford Grocery store sign."
Over the years, the supermarkets took over and Unity-Frankford declined. Then the mega big box stores - Walmart, Costco, et al - came along and are causing supermarkets to decline and consolidate.
The big stores that ate the little stores are now being consumed by even bigger stores. That's the price of progress. (posted 9/7/15, permalink)
---
You Can't Go Home Again ... because everything has changed. In my younger days, I often rode the Route 66 trolley in Northeast Philadelphia. It was an actual trolley car line until the mid-1950s when it became what Philadelphians euphemistically call a trackless trolley. The rest of the world refers to these rubber-tired electric vehicles as trolley buses.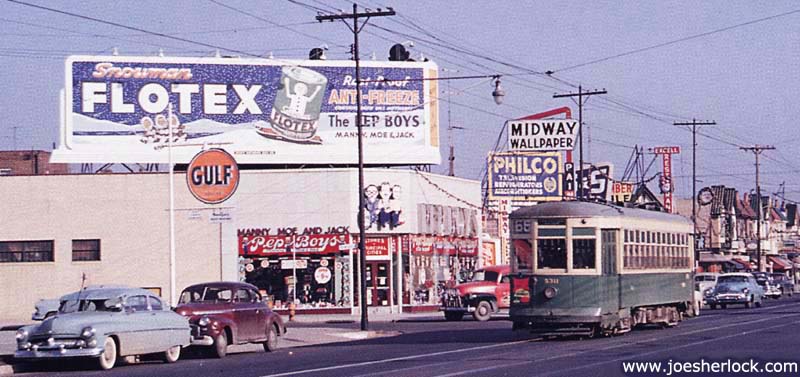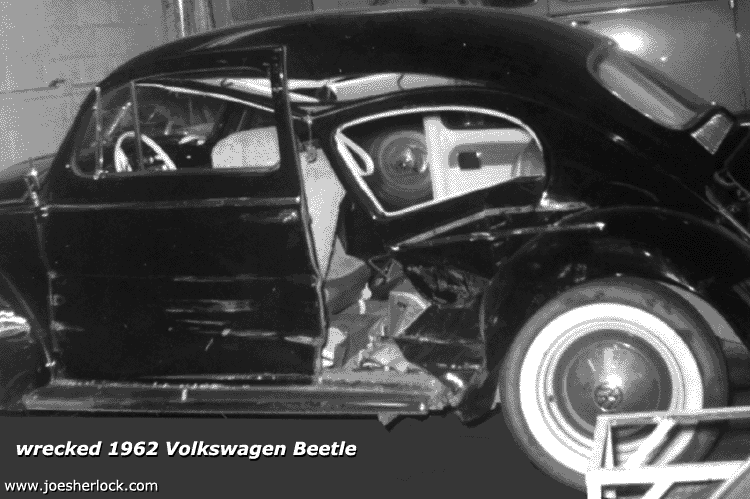 My dad declared that it was a good thing that the car didn't have seat belts or he would have been killed. The impact pushed him over to the passenger's seat of the car and his knee got banged up by the shift lever. We replaced the car with a new '63 model, which eventually became the Legendary Underdog. (posted 8/24/15, permalink)
---
In The Dark: I just remembered a humorous story from my working days at the Plastics Engineering Laboratory in Bristol, PA.
Expo 67 was Montreal's World's Fair which was held at Ile Ste-Hélène on the St. Lawrence River. The centerpiece of this 1967 fair was the U.S. Pavilion - covered by a gigantic, 20-story, see-through geodesic dome, designed by R. Buckminster Fuller. The segments of Bucky's dome were glazed with bronze-tinted Plexiglas acrylic sheet.

There were four or five different shades of transparent bronze used. The pieces near the top had the darkest shades; the ones near ground level were the lightest to create a gradient effect and reduce heat loads near the top. Hexagonal acrylic flat pieces were heated and free-blown (with air-pressure) to form low-rise bubble shapes. These were bolted to the welded steel skeletal structure. Because acrylic was flammable, the entire structure was sprinklered. As I recall, there was one sprinkler head for every Plexiglas panel.
The sprinkler system was plagued with ... (more >>>)
---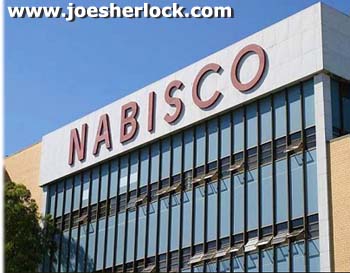 The Cookie Has Crumbled: The legendary Nabisco plant in Far Northeast Philadelphia has closed for good. The 600,000-square-foot bakery on Roosevelt Boulevard rolled out their last batches of cookies - Cinnamon Teddy Grahams. Among the products made on the Boulevard in recent years were Oreo cookies, Ritz crackers, Lorna Doone cookies and Teddy Graham crackers. In the early days, the plant produced the much-loved (by me) Chocolate Circle Cookies, an item which was discontinued in the late 1960s.
The old National Biscuit Company had a bakery at Broad Street and Glenwood Avenue for decades before building the new plant on a 27-acre tract at 12000 Roosevelt Blvd. in the mid-1950s. At one time, the place could produce 10,000 cases of cookies, six boxes to a case, in a single shift. In the 1960s, it ran 24 hours per day.
Just about every NE Philly resident has a story about driving along Roosevelt Boulevard near the Woodhaven Expressway while salivating at the powerful smell of fresh cookies being baked. The pleasant odor wafted across the Boulevard and through nearby neighborhoods regularly. I remember it well; the smell seemed particularly strong after midnight.
Nabisco became the official corporate name in 1971. In 1985, Nabisco merged with cigarette manufacturer R.J. Reynolds. Fifteen years later, another tobacco giant, Philip Morris Companies, bought Nabisco and grouped it with the Kraft Foods subsidiary.
The plant once employed 1,300 people. By 2008, just 450 workers remained. At the end, there were only 80 or so floor workers. Production has moved to the company's other bakeries in Fair Lawn, New Jersey, Richmond, Virginia and Monterrey, Mexico. Yes, Mexico. Thank you, NAFTA.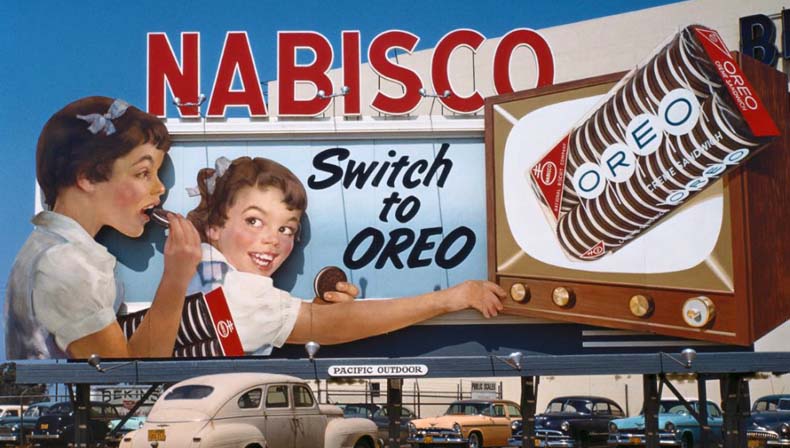 One infamous incident at the plant occurred in 2010 when a woman worker - who apparently had a history of run-ins with co-workers and management - was suspended and escorted from her job at the Roosevelt Blvd. plant, she returned with a .357 Magnum and opened fire, killing two women and critically injuring a third co-worker before being taken into custody. (posted 7/21/15, permalink)
And Furthermore ... In 2016, the Southwest Side Nabisco Chicago Bakery will close; production is being moved to Salinas, Mexico. At one time, the Chicago plant employed 1,200 people. Last year, the company posted over $30 billion in revenue. It will move its cookie and cracker production line to a plant in Salinas, Mexico, where it has invested $130 million.
Oreos and other Nabisco brands - including Ritz, Nutter Butter, Nilla Wafers, Honey Maid, Premium and Wheat Thins - will be produced in Mexico to be sold across North America. (posted 4/5/16, permalink)
Update (September 2017): The iconic Nabisco bakery tower has been demolished; a Wawa convenience store and gas station will be built on the site.
---
At The Shore - 2015 Edition: My brother recently returned from a Wildwood, NJ vacation. Knowing that my wife and I enjoy all things Jersey shore-related, he sent me a copy of The Sun By The Sea magazine, a pulp newspaper loaded with local ads. Last year, I summarized some of the more interesting items; this year brought a new batch.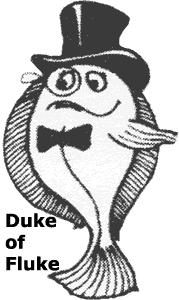 I love the tacky ads, the unique offerings and the catchy, memorable and sometimes outrageous business names. The Duke of Fluke in Sommers Point, offers Four Hour Bay Fishing. Sommers Point used to be a big drinking and party town for college kids back in my day. I wonder if it still is?
Wildwood's Crab Island Liquor Store is still around, selling "wines, beers, liquors, cigars, cigarettes and lottery." What else could you possibly need? Munchies in North Wildwood offers The Ultimate Munchie: two extra-large cheese pizzas, 20 Buffalo wings and two-liters of soda for $29.95.
The Star Diner Cafe of North Wildwood competes with the neighboring Vegas Diner and the Surfside West Diner in Wildwood by-the-Sea. In the same part of town is the Ravioli House, operated by Teresa for "45 Delicious Years!"
The Italian-American Festival features over 40 vendors and the Grand Marshal is a fellow named Vince Papale - can't get more Italian than that.
The Bagel Time Cafe offers $9 Baker's Dozen of bagels with purchase of a large container of cream cheese. Primo's Hoagies (slogan: 'It's not just a hoagie ... it's a Primo!') has locations in North Wildwood and Wildwood Crest.
During Wildwood's 'Fabulous '50s Weekend', the two surviving original members off Bill Haley's Comets arrived in a '57 Chevy convertible to view the new Haley-themed building mural. These guys were at least 85 years old now and it looked like the only rockin' they do these days are in rocking chairs.
Stay alive and upright, dear old Comets. By the way, during his musical career, Bill Haley burned through over 100 Comets. The hours were long and tough; after all, they did 'Rock Around The Clock'.

The Crab Cake Hotline of North Wildwood and Stone Harbor invites you to try their Add-A-Cake program, whatever that is. Cool Scoops offers ice cream while you sit/dine in the interior of a '57 Ford, Chevy or Plymouth.
Gotta love the Jersey Shore; there's nothing quite like it. (posted 7/17/15, permalink)
---
Bouncing, Ducking And Weaving: If you're a Philadelphian of a certain age, you may remember the automotive pinball alley known as Delaware Avenue.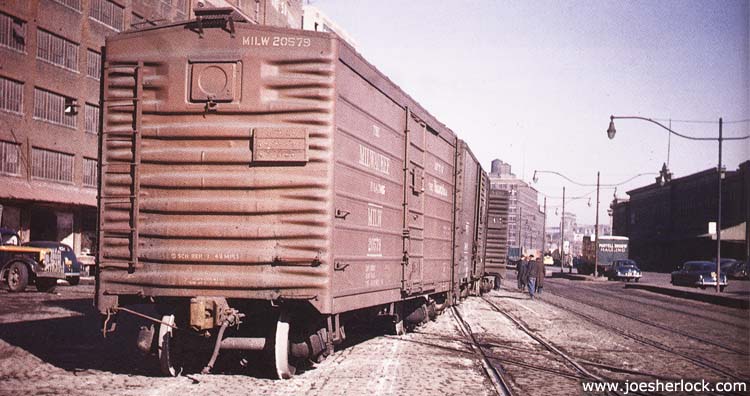 Located by the river of the same name, it was the industrial nexus of water, truck and rail shipping. The City of Philadelphia owned the Belt Line Railroad, built in 1890 "to serve port and commerce." The Pennsylvania, Reading and B&O Railroads shared the tracks. The wide, mostly-cobblestone street was rough and bouncy and drivers were tasked with watching out for boxcars being shuttled around by switch engines as well as ducking large trucks which were coming from every direction.
Today, it has all changed. Some of the avenue has been christened Columbus Boulevard - it sounds more upscale, ya know - especially the area serving Penns Landing, home of expensive river-view apartments and the inevitable posh shops and eateries. (posted 7/15/15, permalink)
---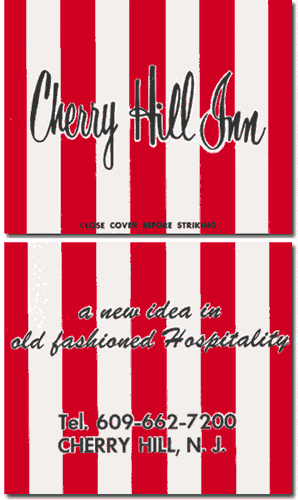 Remembering The Cherry Hill Inn: Among his many other talents, James Lileks is a collector of matchbooks. Recently, he posted a matchbook from the late, great Cherry Hill Inn on his site, adding this comment, "A new idea in old-fashioned Hospitality, eh? What? High wages for the kitchen staff? I add this rather undistinguished matchbook to show two things that were popular at the time: that font, indicating Style and Chicness and desireability amongst the smart set, and the red-and-white awning pattern, which did the same. Put them together and you expect Audrey Hepburn to jump out of a cake."
Cherry Hill itself was a 19th-century farm on Route 38. It later became a town and, in the early 1940s, home to horse racing at the famed Garden State Race Track.
The Cherry Hill Inn opened in 1954 and was considered quite the upscale place in its day. It was promoted as a weekend getaway for folks from Philadelphia and New York City. The Inn boasted silver and French service in the dining room and paintings of thoroughbreds in the lobby.
"Get Away to It All," promised a 1965 ad in the New York Times. "Theater. Dining. Swimming. Nightclub. Fun. Sports." Those nightclubs included the iconic Hawaiian Cottage with its giant Pineapple facade and, the Latin Casino, which relocated from downtown Philadelphia in 1960 to a location on Route 70 in Merchantville, near Cherry Hill.
Nearby, the Cherry Hill Mall opened in 1961. The enclosed shopping mall was the first of its kind in the area and featured two big-city department stores as anchors - Philadelphia's Strawbridge & Clothier and Newark's L. Bamberger & Co. - connected by a promenade of palm trees, fountains and aviaries with exotic birds.
In the Fall of 1986, on the evening before the 25th alumni reunion at St. Joe's Prep, my friends, Ray Lukas, Eddie Bauer and I gathered in the bar at the Cherry Hill Inn and toasted the memory of your one of our classmates, Marty Hayes, who had died a few months before. And told stories about him.
We had been touched by his life and we were all greatly saddened by his sudden death from a heart attack. Marty was my closest friend during my high school and college years. He was also the best man at my wedding and the godfather of my firstborn child.
That weekend was the last time my wife and I stayed at the Cherry Hill Inn. At 32 years old, the hotel was still in fine shape.
The Cherry Hill Inn was demolished in 1996 after an arson blaze destroyed the center part of the structure. The sprawling, upscale hotel had a good run during its 42-year life.
As for the aforementioned Latin Casino, it featured top headline acts - Frank Sinatra, Bobby Darin, Al Martino, Frankie Avalon, The Temptations, The Supremes, The Fifth Dimension, Brenda Lee, Joey Bishop, Gladys Knight and the Pips, Tom Jones (my wife and I celebrated our third wedding anniversary with dinner and Tom's show at the Latin Casino), Connie Francis, Englebert Humperdinck, Don Rickles, Eddie Fisher, The Supremes and many more.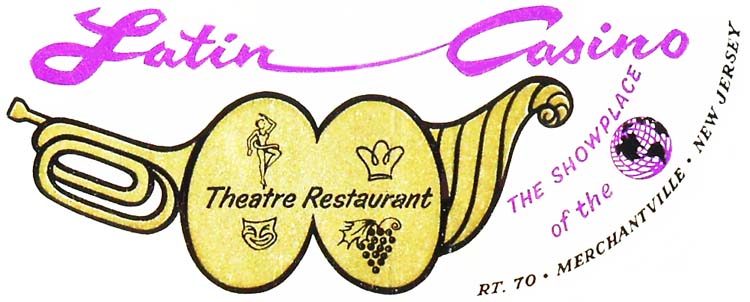 I saw many of these acts perform while entertaining out-of-town clients at the Latin's dinner shows in the late 1960s and early '70s. The Latin Casino closed in 1978. (posted 6/25/15, permalink)
---
Trolley Talk: The Philadelphia PTC "talking" trolley for my Philly-themed O-gauge model train layout has been repaired and arrived last week.
Everything now seems to work. It makes all the proper trolley sounds, with a Philadelphia-accented voice calling out stops, urging passengers to "please move to the rear" and reminding them to "take all newspapers and personal belongings with you." The faux motorman also exhorts exiting passengers to "Have a nice day!", which never happened during the many years I rode public transport in the so-called City of Brotherly Love.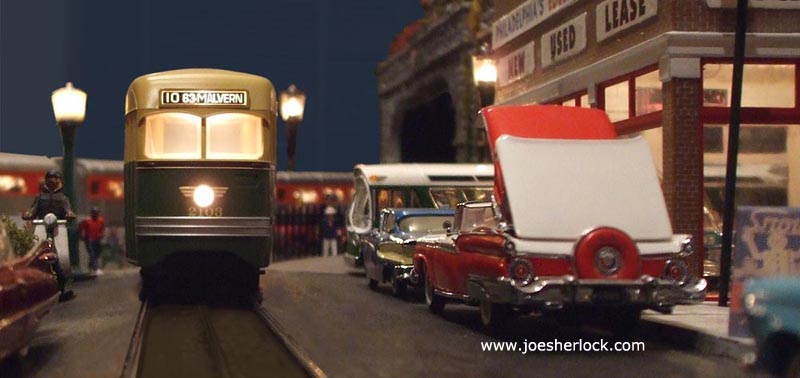 There are also the sounds of air-operated doors opening, bell ringing, brakes being applied and released, coins and tokens falling into the fare receptacle, etc. The little trolley is programmed to stop and start at regular intervals and the stops can be customized to fit specific locations on one's train layout.
The trolley had stopped working earlier this year; shorting every time I turned on the power. This MTH-made trolley car is an obsolete model and is no longer made. So, I sent it off to the The Train Shack, an Authorized MTH Repair Center in Burbank, California.
The cost of repair exceeded the original sales price but I'm happy to have it in good working order again. I plan to have it running on my model train layout at Christmas this year. (posted 6/25/15, permalink)
---
Custom Gasoline: Formerly known as Sun Oil Co., the Philadelphia-based refiner was best known for its Sunoco 'custom blending pumps', an innovation that, beginning in 1958, allowed customers of Sunoco service stations to choose from several octane grades through a single gas pump.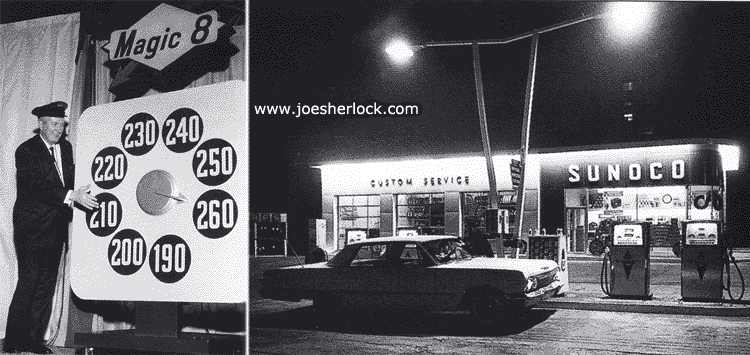 Sunoco stations offered five to eight octane grades of 'Custom Blended' gasolines from its Dial-A-Grade pumps ranging from cheapie Sunoco 190 to super-premium, 102 octane Sunoco 260, which was very ... (more >>>)
---
Anniversary: My wife and I have been married for 49 years as of June 2015. This photo was taken in early 1965 in my friend Marty Hayes' basement/rec room: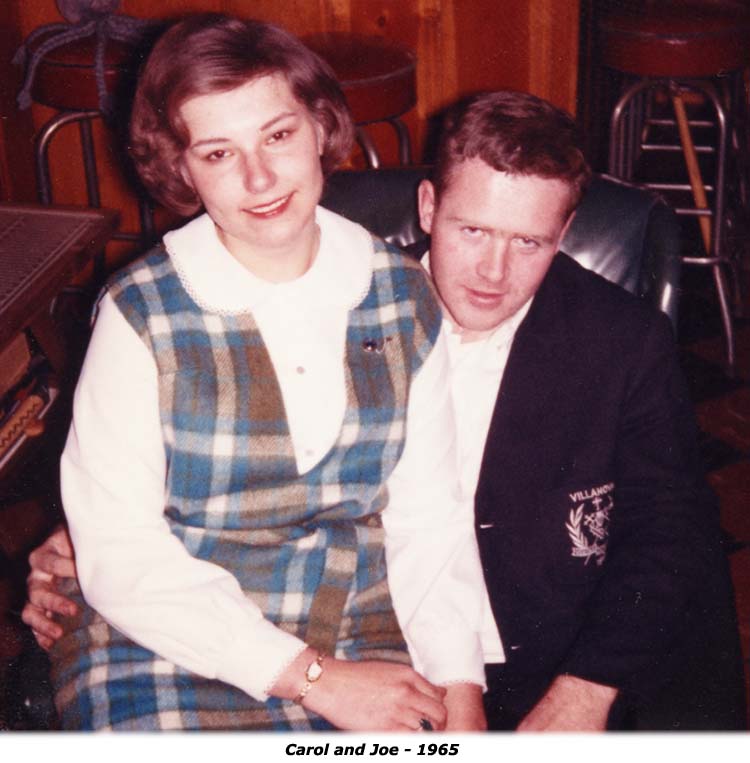 Forty-nine years is a very long time for her to put up with my antics and foibles and I thank her profusely for her patience and love. Especially since she spent most of 2014 and 2015 being my nurse and caregiver. (posted 6/18/15, permalink)
---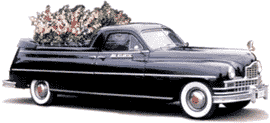 RIP: Morris Wilkins, developer of the heart-shaped bathtub has died of heart failure at age 90.
During the post-World War II marriage boom, when gas shortages persuaded honeymooners from New York and Philadelphia to stay closer to home, hoteliers began luring newlyweds to the Pocono Mountains instead of to Niagara Falls.
In 1968, Wilkins, owner of the Cove Haven Resort, designed and installed the Poconos' first heart-shaped bathtub. That same year, the northeastern Pennsylvania mountains were branded The Land of Love. (posted 6/1/15, permalink)
---
Where The Press Eats: When the news media descended on the Frankford Junction railroad accident (May 2015) in droves, they had to find a source of sustenance. Many of them chose Pete's Clown House Restaurant nearby. Ashleigh Banfield of CNN was observed scarfing down a quick meal.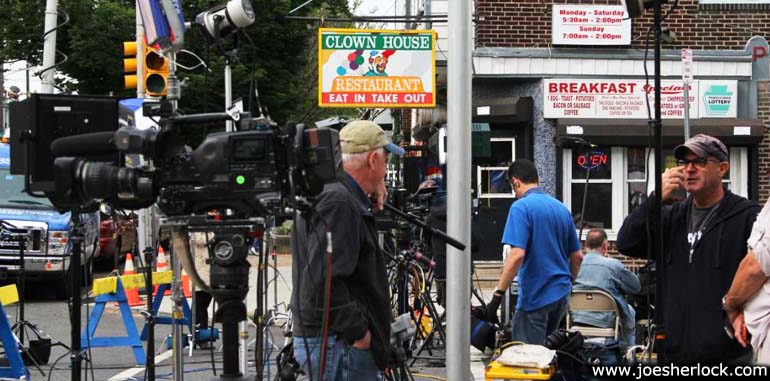 The Clown House is described as "a greasy-spoon diner crammed into the front of a Philadelphia rowhome, outfitted with bathrooms on the second floor, where you have to compete with the apartment dwellers who share the space. Make a wrong turn and run into an octogenarian watching repeats of 'Suddenly Susan' - if you're lucky."
It gets generally great reviews on Yelp. "The food, despite being as satisfying as any greasy spoon diner, doesn't seem to be what brings the customers. It has a kind of unpretentious lack of self-consciousness that has become rare to see in a place trying to sell you something. We would suggest that a restaurant can't offer a daily breakfast special of two eggs, hash browns, toast, juice and coffee for $1.99, as the Clown House does, without being an honest kind of place."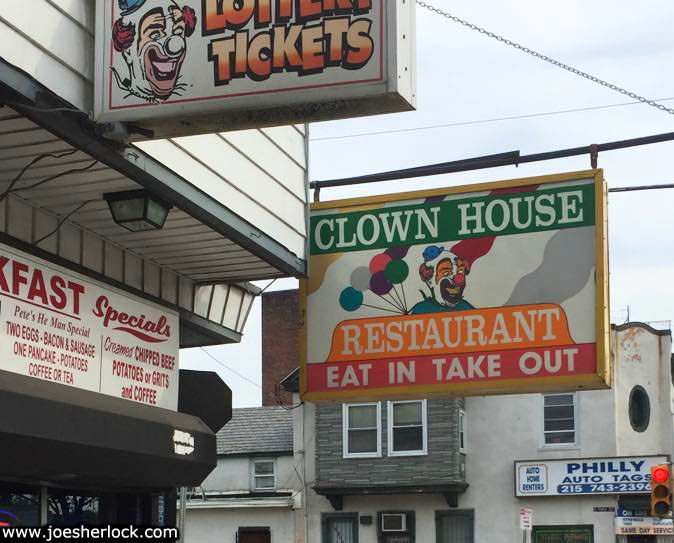 Located at the corner of Frankford Avenue and Pike St., Pete's Clown House offers Creamed Chipped Beef on the menu, as well as Philly favorites such as Taylor Pork Roll, Scrapple and, of course, Cheese Steaks.
The Clown House was an appropriate place for news crews to dine since they're all part of the Great Media Circus. (posted 5/22/15, permalink)
---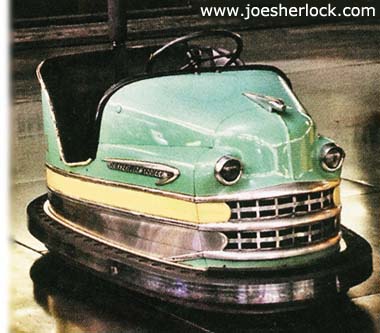 Bump! A recent article in Via, the Oregon-Idaho AAA magazine, had a brief article about a bumper car ride in Seaside, Oregon which features vintage Lusse Auto-Skooter bumper cars.
A 1953 model was described as "styled after the curvy, chromed-out Chevrolets of its era." "Harrumph," I grumbled as I gazed at the photo. "It looks more like a 1947 Chrysler to me."
Researching the Lusse name further, I discovered that the Auto-Skooter was made by Lusse Brothers of Philadelphia, PA. Cousins Joe and Ray Lusse ran a machine shop supplying roller coaster parts to Philadelphia Toboggan Co.
In 1922, they began designing a bumper car to compete with Dodgem Corporation. Eventually, they developed a more controllable bumper car, brought it to market and prospered.
After World War II, they improved their offerings with working headlights, fiberglass bodies, air-filled bumpers instead of rubber and, eventually, safety harnesses.
The business changed as amusement parks declined in number. Competitor Dodgem went out of business in the 1970s but new Italian competitors emerged, fighting for a piece of a shrinking pie.
In 1994, Lusse went out of business, due to tax problems and the deaths of the founders. (posted 5/20/15, permalink)
---
History With A Twist: National Philly Soft Pretzel Day is celebrated on April 26th of each year.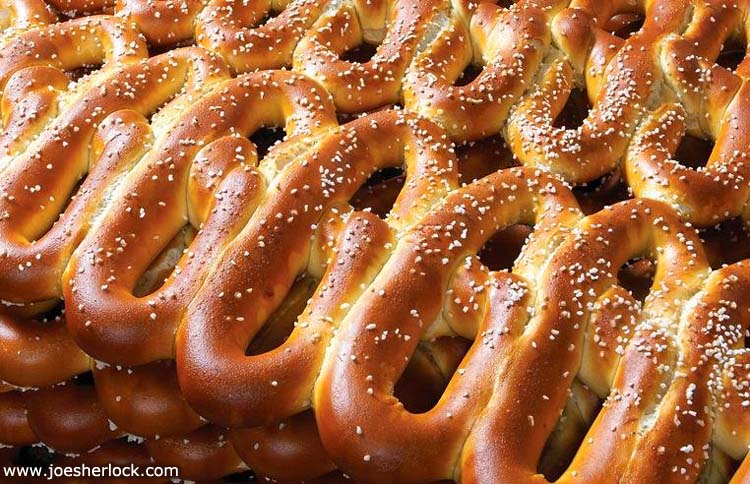 Soft pretzels are a Philadelphia institution and pretzel carts were a familiar sight when I was growing up. In Philly, an estimated 300,000 soft pretzels are consumed daily.
Elaine Dann Goldstein, writing in the New York Times has provided a history of pretzels: "Although a pretzel is shown on a fifth-century illuminated manuscript in the Vatican, and one source gives its origin as a Lenten food, most accounts credit its invention in A.D. 610 to a monk in southern France (or northern Italy) who twisted leftover bread dough into crossed praying arms - the three holes representing the Trinity - to be given as a little reward (pretiola in Latin) to children who learned their prayers. ... The first pretzel bakery in America was established in Lititz, PA, a little more than an hour's drive from Philadelphia. In 1861, Julius Sturgis opened the Pretzel House in a bakery built in 1784. Lewis, one of the youngest of his 14 children was still running it almost until his death in 1976." Lewis B. Sturgis was 91 years-old when he personally taught my kids to make pretzels in 1975 during our trip to the Sturgis Pretzel Bakery in Lititz, PA. He gave each of them an official Pretzel Twisters Certificate.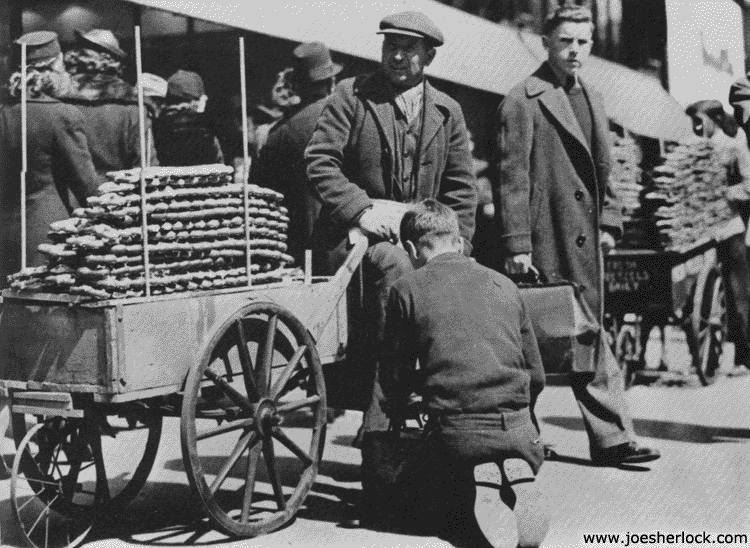 In this April 1938 photo, the pretzel vendor at left is getting his shoes shined while hawking soft pretzels on Market Street east of City Hall. The pretzel cart at right has 'Fresh Pretzels Daily' hand lettered on the sides.
In my younger years, I often purchased soft pretzels from venders who set up folding tables at traffic lights along 12-lane Roosevelt Boulevard in Philadelphia. It seemed that there were tables at almost every light, so you could make a purchase anytime you hit a red light or were stuck in traffic. I've found that I can recreate the taste of those Boulevard soft pretzels by holding any soft pretzel under an automobile exhaust pipe for a moment. (posted 4/26/15, permalink)
---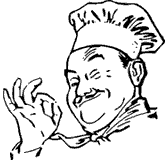 Restaurant Reminiscence: Recently, we had pasta accompanied by a fine Bardolino red wine from Italy. It made me think of the late, great Ristorante da Gaetano in Philadelphia where I first sampled Bardolino on the recommendation of co-owner and affable hostess Ines Shinco. She described it as "the pasta wine" because it went so well with noodle-based dishes, such as Gaetano's incomparable lasagna.
Gaetano and Ines Shinco opened Gaetano's in 1970 at 725 Walnut Street. It was the city's first four-star Italian restaurant and specialized in Northern Italian cuisine. Gaetano's was a big success and attracted such a stellar list of diners that it became a status symbol to have the restaurant's unlisted phone number.
Among the more prominent guests were Grace Kelly, Theodor Seuss Geisel, the author of the Dr. Seuss children's books and most local politicians, including Mayor Frank Rizzo. Gaetano's helped spark the restaurant renaissance in downtown Philadelphia in the 1970s. In fact, Ines Schinco was awarded citations from the Medici Society and the City of Philadelphia for her work in promoting culinary excellence.
Gaetano's was a short walk from Rohm & Haas corporate headquarters where I worked and I was a frequent lunch patron. The cuisine was fabulous. Out-of-town clients always asked to have dinner at Old Original Bookbinder's, a nationally-known city dining landmark, and I'd honor their requests. But if they stayed a second day, I took them to Gaetano's for dinner. And they were glad I did.
I left Philadelphia in 1978 and looked forward to visiting Ristorante da Gaetano and the Shincos on return visits. But alas, it was not to be; the Shincos sold their restaurant later that year and and retired to Majorca, an island off the east coast of Spain in the Mediterranean Sea.
The new owners ran the restaurant into the ground and the doors were closed in 1982. Gaetano and Ines returned to Philadelphia and opened a boutique version of the old restaurant. But that restaurant closed after Ines' death in 1993 at age 69. Gaetano died in 1997 at age 79.
Like so many memorable restaurants, Gaetano's is gone - joining other favorites such as Sunken Gardens (Philadelphia), the Grand Coach Grille (Maple Shade, NJ), Mama Ventura (Voorhees, NJ), The Velvet Turtle (a West Coast chain), Paesano's and Salcido's (both of Vancouver, WA), The Night Deposit, The Mill Pond, The Bayou, The Gables and Papagayo (all late of Corvallis, OR), Avanti (NYC), Tony's Junior Villa (Newton, MA), The Egg & I (Detroit), Le Boeuf and The Hippopotamus (both of San Francisco), Green Ridge Turkey Farm (Nashua, NH) and so many more. (posted 4/17/15, permalink)
---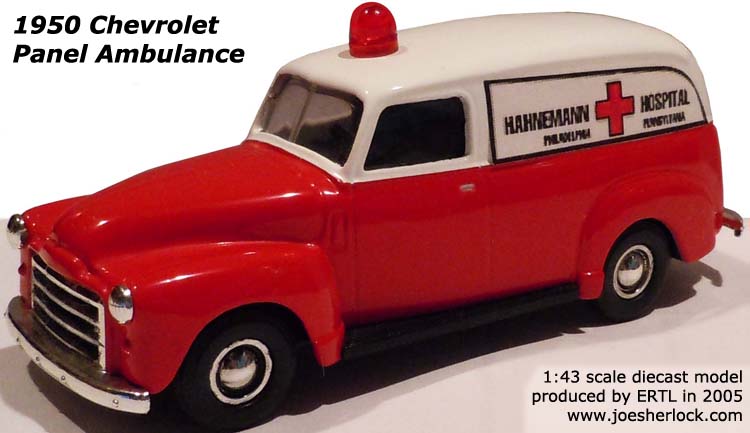 This diecast ambulance can usually be found on my Philadelphia-themed O-gauge model train layout. I customized it with Hahnemann Hospital markings, as a tribute to the people I know who attended Hahnemann's medical school, including Marty Hayes and his brother Brian, as well as those who are Hahnemann's nursing school grads.
Established in 1885, Philadelphia's Hahnemann Hospital was named after Samuel Hahnemann, the founder of homeopathy. (posted 2/25/15, permalink)
---
Radio Days: In this age of connectivity, you probably don't think much of radios but, in the 1920s, they were considered a household luxury and by the mid-1930s, occupied a coveted spot in America's living rooms, which were called parlors in those days.
During the mid-1920s, Philadelphia-based Atwater Kent was the world's leader in radios. AK spent $500,000 in advertising in 1924 and the firm's radio show, 'The Atwater Kent Hour' was the most popular show on radio.
Founder Arthur Kent was an electrical genius of sorts. He started his company in 1895, making motors and fans. In 1902, he offered other electrical devices and, later, automotive electrical components, including the Unisparker ignition system which was the first modern ignition system.
In 1921, Kent produced his first radio components, selling the do-it-yourself kits to early radio enthusiasts. In 1924, the company moved to a new $2 million plant at 4745 Wissahickon Avenue in North Philadelphia.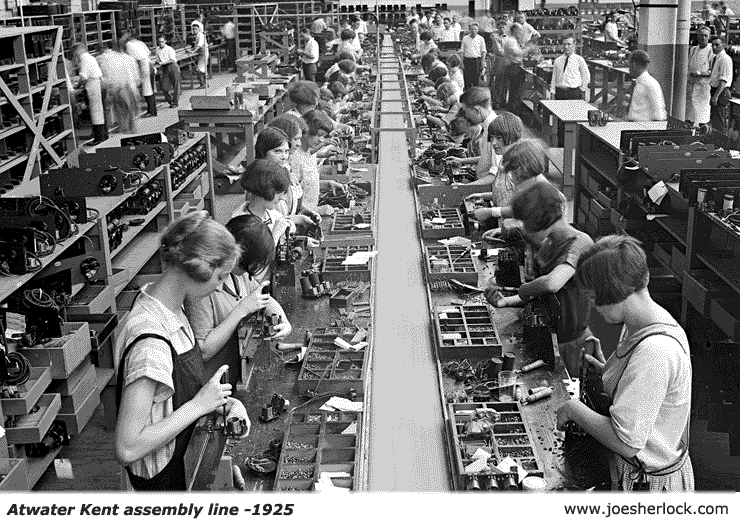 This plant, constructed in sections, would eventually cover 32 acres. At its peak in 1929, the company employed over 12,000 workers manufacturing nearly one million radio sets. By 1931, Atwater Kent had produced over three million radios.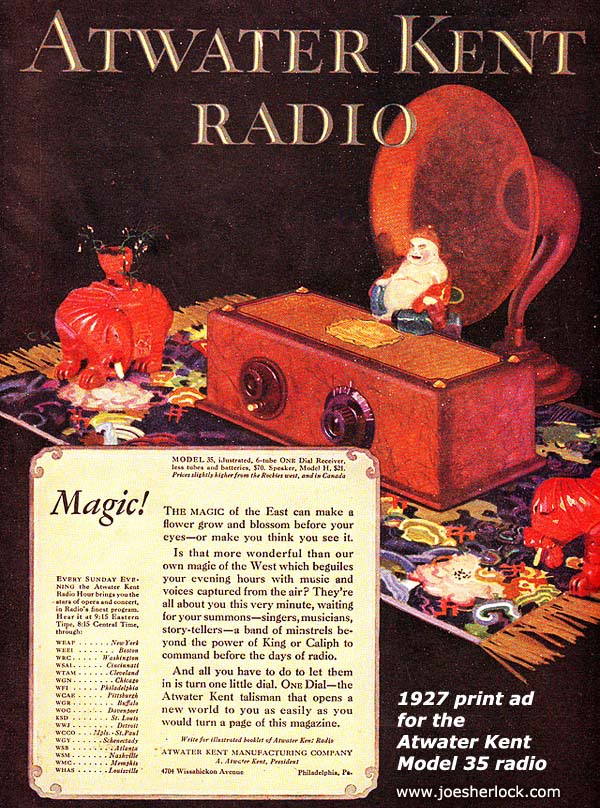 The Great Depression of the 1930s put a damper on sales and profits and, in 1936, Kent closed his factory doors and retired to Hollywood to spend his remaining years hobnobbing with stars of society and the movie industry. He died in 1949. (posted 2/10/15, permalink)
---
Selling Fords: My dad bought his 1956 Ford Mainline Tudor sedan from Alvin A. Swenson Ford, which claimed to be the 'Largest Ford Dealer in the Northeast' (the slogan vaguely hinted at the largest in the NE United States, although the boast probably referred to the Northeast section of Philadelphia). Swenson had been around for a long time; a 1922 ad noted that the firm also sold "Lincoln Motor Cars and Fordson tractors."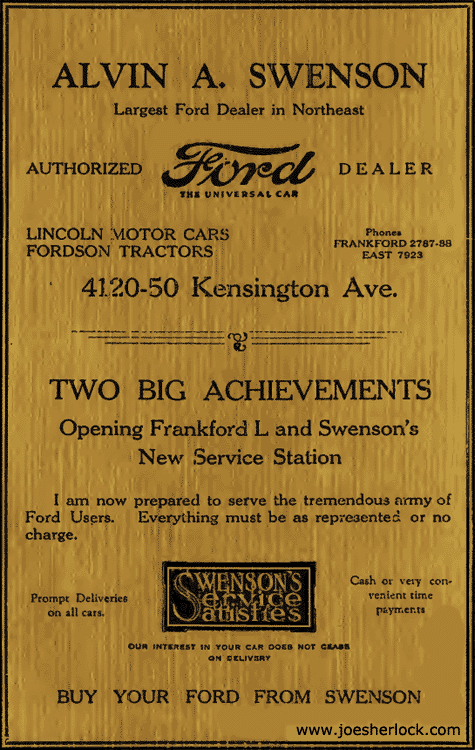 At the Erie-Torresdale Frankford Elevated stop, a Route 56 PTC trolley stops as an elderly pedestrian crosses Erie Avenue in a 1970 photo: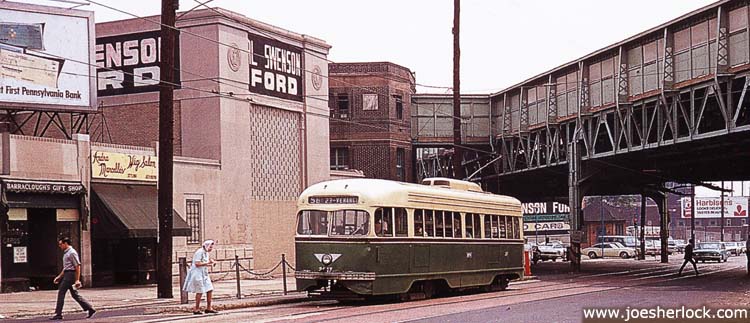 At the corner of Torresdale and Kensington is Al Swenson Ford. A billboard for First Pennsylvania Bank hovers above two small retail shops, Barraclough's Gift Shop and Andrea Marcelle's Wig Salon. Swenson Ford is now history.
So is First Pennsylvania, a multi-branch Philadelphia institution where I once had an account - at one of their Far-Northeast shopping center branches. Nice folks - at least back in the 1960s. By 1980, they had to be bailed out by the Feds. Founded in 1782, First Pennsy was the oldest bank in the United States until it was acquired by CoreStates Financial Corporation in 1989. (posted 1/19/15, permalink)
copyright 2015-21 - Joseph M. Sherlock - All applicable rights reserved
---
Disclaimer
The facts presented on this website are based on my best guesses and my substantially faulty geezer memory. The opinions expressed herein are strictly those of the author and are protected by the U.S. Constitution. Probably.
Spelling, punctuation and syntax errors are cheerfully repaired when I find them; grudgingly fixed when you do.
If I have slandered any brands of automobiles, either expressly or inadvertently, they're most likely crap cars and deserve it. Automobile manufacturers should be aware that they always have the option of giving me free cars to try and change my mind.
If I have slandered any people or corporations, either expressly or inadvertently, they should buy me strong drinks (and an expensive meal) and try to prove to me that they're not the jerks I've portrayed them to be. If you're buying, I'm willing to listen.
Don't be shy - try a bribe. It might help.
---