---
Restaurant Reviews (through 2010)

by Joe Sherlock, The View Through The Windshield
---
More recent Restaurant Reviews can be found here.
---
Here is a collection of restaurant impressions (listed alphabetically for each year) with updates for revisits:
Allegra; Napa, CA: Located in an old bank building downtown, there is a very ample selection of wines and decent food. Although it's highly rated, the restaurant is pleasant but nothing to rave about. Busy and noisy, too. Meh. (9/28/10, permalink)
The Belvedere; Beverly Hills, CA: Located in the posh Peninsula Hotel in Beverly Hills, this restaurant served me the best fillet I've had in the past 10 years ... at least. Every item - from drinks to appetizers to sides to a succulent dessert finish was first rate. I had a glass of Louis Latour Pinot Noir from the Burgundy Region and it was a delight to the senses. The decor is refined and elegant.
Here's the thing ... while the Belvedere isn't cheap by any means, we've paid twice as much elsewhere and haven't been half as pleased. Highly recommended. (2/10/10, permalink)
Bella Vista; Santa Barbara, CA: Located in the Four Seasons Biltmore Resort, the restaurant showcases innovative California wine-country cuisine in a seaside bistro setting. The food was fine, the service acceptable but what made this place was the expansive ocean view on a sunny, blue-sky California day. (2/10/10, permalink)
Bistro of Santa Monica; Santa Monica, CA: This wonderful little Italian restaurant in a brick turn-of-the-century building will surprise you with exceptional and interesting variations on Norther Italian cuisine. The decor is inviting and the service is very good. (2/10/10, permalink)
Cafe Italia; Indian Wells, CA: This unpretentious-looking strip mall restaurant is a hidden jewel. The simple but elegant decor is inviting; the wine list is extensive and the food is first rate.
When you're least expecting it, the wait people burst into song. Individually or as a duo, they perform Broadway numbers, standards and light operatic pieces. Each person was talented and enjoyable. Don't miss it. (2/10/10)
Castelli's; Palm Desert, CA: Joe Pesci and other celebs dine here when visiting The Desert. The walls are filled with framed photos of them. No wonder - this place is first rate: well-prepared pasta dishes, delicious garlic bread and excellent service from friendly, knowledgeable waiters.
The atmosphere is lively and owner Michael Castelli is on premises to make sure that everything is up to standards. He personally thanked us for our patronage. We look forward to our next visit. (2/10/10)
Celadon; Napa, CA: Located near Napa's riverwalk, this establishment offers good drinks, well-prepared food and a nice atmosphere. (9/28/10, permalink)
The Cliff House; La Quinta, CA: This well-appointed restaurant offers very good food, an extensive wine list and great prices, especially if you know what days are 'special'. (Ask around.) Be sure to make reservations; this popular spot fills up quickly. (2/10/10)
Crossroads Steakhouse; Walla Walla, WA: This downtown establishment offered pleasant food in nicely decorated surroundings. The servings weren't inspired but portions were generous and service was decent. (10/22/10, permalink)
Cucina Biazzi; Ashland OR: Outstanding Italian cuisine in a hard-to-find restored 1884 private home. Drive up the driveway and you'll find ample parking and patio dining at the rear of the dwelling. The house is charming, the Chianti Classico is exquisite and the Ravioli Bolognaise is exceptional. Highly recommended. (9/28/10, permalink)
El Cholo; Los Angeles, CA: One of the oldest Mexican Restaurants in Los Angeles, this establishment is a favorite of many Hollywood stars including the late Gary Cooper. (There is a scale model of his Duesenberg on display in the lobby.)
The food portions were generous and flavorful; the service was very good. But I could kick myself because I drove across town in rush hour LA traffic to get here, unaware that there was another El Cholo location six blocks from our hotel in Santa Monica. (2/10/10, permalink)
The Firehouse; Sacramento, CA: This fixture of Old Town Sacramento offers turn-of-the-century elegance, well prepared food plus an excellent and extensive wine list. Every California governor since time immemorial has dined here. You should too. (9/28/10, permalink)
Giuseppe's Pasta & Grill; San Ramon, CA: Awesomely delicious food combined with excellent service at surprisingly modest prices. For wine, try the Stella Red from Rutherford, CA. It's made by the restaurant owner's cousin and is delightful. (9/28/10, permalink)
Hockinson Kountry Cafe; Battle Ground, WA: Once a local favorite in rural Hockinson, this restaurant was forced to move earlier in 2010 when road improvements took away its parking lot. The name is the same but the cafe is now located in West Battle Ground.
The efficient and friendly wait staff delivers the meal to your table quickly. The food is homemade, comfort-style and generous in portion. For dessert, the pies are legendary. And the prices are small town reasonable. We've been there several times and been favorably impressed with each visit.
Downsides: The parking lot is too small for the restaurant, so get there early. Even if you walk, there is sometimes a line out the door at peak hours. HKC closes early - 3:00 pm.
The Hockinson Kountry Cafe is so stellar, it has rebuffed the 'Location of Death' aura. Therein lies a tale. The building, across from Albertson's & behind Goodwill, had originally been the site of CJ's Grill which opened in 2004.
CJ's opened on a promising note but the owners knew nothing about the restaurant business and, after a few months, it floundered when the chef quit and took all the recipes with him. (Didn't anyone keep copies?) A new chef was brought in; he changed everything - but not in a good way. The food quality was abysmal. Many customers stopped coming by and several waitpeople quit. A third chef brought an all-too brief renaissance, followed by a cliff-dropping decline in quality of food and service. Soon, CJ's was out of business.
The building remained vacant for a couple of years. Then Jennifer's Cafe opened. An ominous indicator was that - instead of springing for a new sign - the free-standing letters were just reversed from CJ to JC. It made me wonder if there was really a Jennifer. We ate there a couple of times. The food was good but overpriced and, even though the place was mostly empty, the service was slow.
Within a few months, JC stood for Just Closed.
Hockinson Kountry Cafe is stuck with CJ's quirky interior design - street lamps between tables, a beautiful but inappropriate arched wood ceiling that sometimes provides bowling alley acoustics and an area (once CJ's bar) enclosed by half-walls, topped peculiarly with wood farm fencing - but has not let such architectural oddities impede its success.
Instead, HKC has broken the Curse the Doomed Location in a most satisfying and delicious way. Kudos. (11/12/10, permalink)
Lawry's The Prime Rib, Beverly Hills, CA: Don't ask me how non-prime rib dishes taste here. I've never had any. The prime rib, the drinks, the ambience and the service here are first-rate. Our waitress, Fiona, hailed from Dublin and was a delight. Yes, it's expensive ... but a trip to Lawry's is part of the LA experience.
Don't travel to the area without sampling it. (2/10/10, permalink)
Maggiano's Little Italy; Los Angeles, CA: This is an Italian-style chain of casual dining restaurants with over 40 locations throughout the U.S. The portions are large and the food is flavorful. The service was somewhat slow. While our experience was enjoyable, I think the Carrabba's chain is superior. (2/10/10)
Mimi's Cafe; Rancho Mirage and La Quinta, CA: Offering delicious roast turkey dinners, the menu states, "Any day can be Thanksgiving."
The non-turkey menu items are also very good. The portions are large, the prices are very reasonable and the place fills up quickly with dangerously hungry geezers armed with canes and walkers. Go early to get a good table. (2/10/10)
Pacific Dining Car; Santa Monica, CA: OK, it's a Los Angeles institution, having been around for almost 90 years and serves up a variety of steaks and seafood. Our meal was pleasant but forgettable. Verdict: overpriced and ordinary. (2/10/10)
Paparazzi; Battle Ground, WA: This new restaurant features Italian and Northwest cuisine and is located at the site of the former Leonardo's. Owner Lloyd Taylor, who once operated the legendary Bacchus restaurant in Vancouver, says Paparazzi offers "a Tuscan feel."
We were very pleased with our meal. Service was attentive. My wife had a veggie pizza; I had lasagna. Both were delicious. A small basket of bread costs extra but is freshly baked to order. We shared a bottle of Tuscan 2007 Banfi Centine - a blend of Sangievese, Cabernet and Merlot. It was very good; the wine list - while limited - is quite interesting.
We returned a week later and were equally impressed. My wife liked the crab cake appetizers; I had a meatball pizza which was excellent. This time we shared a bottle of Da Vinci Chianti which we both enjoyed very much. (7/28/10, permalink) June 2011 Update: Sadly, out of business.
Pomme Frites; Palm Springs, CA: This cozy downtown prepares excellent entrees from scratch. The wait staff is very knowledgeable and prompt. The offerings are a combination of Belgian and French cuisine. The decor and layout is cleverly reminiscent of an intimate European café. (2/10/10)
Patsy D'Amore's; Los Angeles, CA: Located in a LA Farmers Market stall, this legendary place serves up the closest thing to old-time New Jersey Boardwalk pizza, properly flavorful and greasy. In the '40s, Sinatra bankrolled Patsy D'Amore because Frank couldn't find any decent Italian food in LA. (2/10/10)
Polo Lounge; Beverly Hills, CA: The food, service and ambiance were outstanding. Pricey but worth it. The cherries in the Polo Lounge's Manhattans are the best I've ever tasted. And I've been drinking Manhattans for over 50 years. I also sampled some excellent Pug Dog Pinot Noir (2007, Willamette Valley, OR).
The valet parking was expensive but I was treated to a luxury car show with Lexi, Benzes and Bentleys, a Rolls Royce or two and a late-1960s Series II silver Jaguar 2+2 E-Type making appearances. (2/10/10, permalink)
Red's BBQ & Grillery; Simi Valley, CA: While we didn't try the ribs, the barbecue sandwiches and sides were some of the best we've ever tasted. Exceptional food and service offered at a budget price. (2/10/10, permalink)
Ristorante Mama Gina; Palm Desert, CA: This establishment has some of the best Italian cuisine I've sampled since the demise of Gaetano's in Philadelphia. Dining there has become an annual event for us.
Mama Gina has three locations - Palm Desert, Newport Beach, CA and Florence, Italy. (2/10/10)
Rosso; Santa Rosa, CA: The unpretentious strip mall location belies the delights which await inside. Try the Goomba (a spaghetti and meatball pizza - sounds awful; tastes great) along with one of the many excellent wine offerings. Rosso is also a wine bar and wine store. (9/28/10, permalink)
Sherman's Deli; Palm Desert and Palm Springs, CA: This wonderful Jewish deli is just like the kind you find in New York and Philly. Every item on the menu is far above par. Oy! You'd be meshugeh not to eat here. (2/10/10)
Sirocco; Indian Wells, CA: This elegant Italian restaurant is at the Renaissance Esmeralda Resort & Spa. The food is always interesting and flavorful and the service is impeccable. (2/10/10)
Amici Trattoria; Rancho Mirage, CA: A humble, undistinguished exterior, with a warm, inviting interior, featuring friendly staff and flavorful Italian food. (2/1/09)
Bone's Steak & Chop House; Battle Ground, WA: This new establishment in Battle Ground Village is a much-needed oasis in the vast dining wasteland that is North Clark County.
A mix of booths, dark wood tables, and a towering back-bar provides a classic steak house feel. With seating for 75 inside and outdoor seating for another 60, the establishment offers a wide variety of appetizers, sides and 10 different size/kinds of steak, including filet mignon - that's what I had and it was top drawer. Chicken, salmon and pasta dishes are also on the menu. The appetizers are tasty and the desserts are sweet and filling.
The owner Dennis Pavlina brought in professionals to manage the restaurant and it shows: Kevin Peck, an experienced Portland restaurateur manages Bones; executive chef Sean Borst is a Western Culinary Institute trained chef who had nine years' experience at Jake's in Portland.
The wine list is extensive and contains many unusual selections, including offerings from France, Portugal and New Zealand. The cocktails are generous and well-made. I heartily endorse Bone's. (9/3/09 permalink)
Update: Bone's is struggling. The waitperson turnover seems high and quality of staff is dropping. The steaks are mediocre and the sides/appetizers seem uninspired. The wine list is less ambitious. Many of the 'signature' menu items have disappeared.
I want to like this place. Here's hoping that Bone's can figure out what it wants/needs to be and experiences a revival. (10/20/10)
Cafe Italia; Indian Wells, CA: This unpretentious restaurant is located in a strip shopping center between a dry cleaner and a Ralph's. When you step inside, you'll be amazed. The simple but elegant decor is inviting; the wine list is extensive and the food is first rate. Then, when you're least expecting it, the wait people burst into song. Individually or as a duo, they perform Broadway numbers, standards and light operatic pieces. Each person was talented and enjoyable.
It's a great way to spend an evening. (2/1/09)
Capers; Kalispell, MT: This restaurant would stand well next to the finest in any major metro area. Small and intimate but with an exceptional wine list. Food is prepared with care, using local ingredients where possible. Where else can you get elk and fennel sausage lasagna? I had the bison filet; it was flavorful and tender.
Don't let the plain-jane 1950s street facade and signage fool ya - step inside for a great dining experience. (8/25/09 permalink)
Chop House; Palm Desert, CA: Owned and operated by the same people who own the excellent Kaiser Grille and the exceptional Hog's Breath Inn. So, we expected a fine dinner. Instead, we were appalled by the indifferent and unprofessional service from our waiter. Go to LG's Prime Steakhouse instead. The food is 15% better; the staff 100% better. (2/1/09 permalink)
Curley's Broiler; Missoula, MT: The food was decent and fairly-priced; the waitress was pleasant and attentive but the overall experience was somehow forgettable. I felt as though I'd been to this place before - a hundred times, in a hundred cities on a hundred boring Tuesday nights. Déjà vu ... followed by amnesia. (8/25/09 permalink)
Dante's Creative Cuisine; Great Falls, MT: This restaurant concept shouldn't work. It dares to offer steak, seafood, Italian pastas and Southwestern cuisine on a single menu. And manages to pull it off with interesting, flavorful and delightful dishes. Located in a restored old ironworks building, Dante's offers turn-of-the-century tin-ceiling charm combined with an attentive staff and full bar. (8/25/09 permalink)
Dulin's Cafe; Vancouver, WA: This restaurant is where the old Holland Restaurant used to be. The Holland is "legendary" to long-term Vancouverites but I went there a couple of times and wondered what the big deal was. In my eyes, it was only so-so. Dulin's has now been around long enough (10+ years) that it's creating its own legend.
Dulin's Cafe is located in the no-man's land between downtown Vancouver (which, aside from the empty offices/storefronts and lack of parking is pretty decent as downtowns go) and the recently-designated Uptown Village (which, depending on the niceness of the weather and your personal mood, is either quirkily charming or borderline seedy).
The first good thing is that Dulin's has a dedicated, more-than-adequate parking area behind the building. Once you step inside, the decor is informal yet pleasant and inviting. Dulin's is open for breakfast and lunch and has a diverse menu with a variety of offerings. The waitresses are friendly and efficient, the portions are generous but food prep takes a while because everything is cooked to order. During my latest visit, I had Megan's Potatoes - a very tasty dish.
I've visited this establishment several times and always had a good dining experience. If I lived nearer to the Dulin's, I'd surely become a regular. It's that good. If you're in the area, I recommend you give it a try. (5/20/09, permalink)
Don Diego's; Indian Wells, CA: Had one outstanding lunch (great food; prompt, attentive service). Went back for dinner a few days later and it was awful (lousy over-salted food; awful service). Avoid this Mexican establishment unless you like taking chances. (2/1/09)
Elephant Bar and Restaurant; Palm Desert, CA: A delightful place with interesting decor and well-presented and tasty food. Burgers come in zebra-patterned paper wrappings. Go early; it gets busy. (2/1/09)
Hogs Breath Inn; LaQuinta, CA: Flavorful, enjoyable food; nice view from the second floor terrace. (2/1/09)
Irby's; Battle Ground, WA: Back in 2006, I enthusiastically recommended this establishment in "Old Town Battle Ground," the dumpy area that the city is trying to revive. In March 2009, the restaurant was sold. The new name is Galeotti's Restaurant.
My recommendation is hereby withdrawn. The new owners have made several moves that lead me to believe that they are clueless. The place now seems understaffed and, while a recent lunch was tasty, the service was waaay too slow. The famous barber chairs by the fireplace are gone, too - replaced by a too-big, too-clunky sofa.
The weekly wine tastings have been discontinued and the formerly-excellent prime rib is now dry and flavorless.
Update: Galeotti's closed its doors September 16, 2012. (6/20/09, permalink)
Laurelwood Public House & Brewery: Battle Ground, WA: We were there on the day it opened and have been back several times since. It's a nice friendly place with very good food located in the newly opened Battle Ground Village complex. I like the 'Space Stout', described as having "rich coffee and chocolate flavors dominate this opaque working class Ale. Stout's extreme popularity among the British factory workers of the 1800s may qualify it as the fuel for the Industrial Revolution."
My wife thought her fish and chips were the best she's ever tasted. I'm a fan of the excellent and filling prime rib sandwich. (12/18/09, permalink)
Update: We've stopped dining here. Service is awfully slow and the servers seem to get dumber each month. Like most brewpubs, it's a limited-menu place. Surprising how many of our food orders have arrived screwed-up. (8/15/10)
Lil Cooperstown Pub & Grill; West Linn, OR: This baseball-themed sports bar features great food (in taste, variety and portion size), served promptly by friendly waitstaff. Cooperstown is known for its burgers but the Reuben sandwich is also first-rate. I've been here twice and had a delightful meal on both occasions. (4/15/09, permalink)
Lucca's; Helena, MT: Limited wine list but with good choices; we had a nice red from Tuscany. The mostly Northern Italian food was well-prepared, generous and was interesting to the palette. (8/25/09 permalink)
Masters of the Vine; West Linn, OR: This odd establishment tries to be a wine shop and a restaurant. The decor is unappealing and poorly laid out - too much of the kitchen is visible - including bulk ingredient storage - and the reception 'desk' at the entrance was a cart draped clumsily with table linens with a pile of menus on top. The whole thing smacked of Amateur Night.
The food emphasis is Italian but both meat dishes at our table had a disturbing, spicy and very non-Italian flavor. The waitress was friendly but our simple meals took an extraordinarily long time to arrive. The prices were quite reasonable but the portions were smaller than expected.
The ambiance was atrocious: during the entire lunch hour, a work crew was noisily removing the front door, pulling ceiling tiles and banging on ductwork. What kind of restaurant owner permits such nonsense during peak business hours? A poster on Yelp reported that, during his visit, the owner publicly berated the hostess, noting that it was "bad enough to do that in front of customers but this guy has a voice that can heard a block away. It was obvious that just about every customer in the place was appalled by what was happening. This guy's actions were more like a construction worker dealing with a crew than somebody who apparently was in charge of a restaurant."
The place is below street level - our "window table" provided a view of my car's tires and wheels.
Masters of the Vine needs to learn how to be Masters of a Restaurant. In the meantime, avoid this establishment unless you are a fan of a work in progress. Or you're a professional Beta tester. (4/15/09, permalink) (Update 5/10: Out of business. Are you surprised?)
McKenzie River Pizza; Kalispell, MT: This Montana-based chain specializes in Italian food. The pizza was very tasty with a flavorful sourdough crust. Service was prompt and friendly. The wine was cheap and cheerful. (8/25/09 permalink)
Mimi's Cafe; Rancho Mirage, CA: Delicious roast turkey dinners are offered here; the menu states, "Any day can be Thanksgiving." Make that 'Any day can be Christmas', too - for the first time in my life I didn't have turkey for Christmas last year. It snowed so much we couldn't get out to the store to buy one. So, I had Christmas at Mimi's. In late January.
The non-turkey menu items are also very good. The portions are large, the prices are very reasonable and the place fills up quickly with dangerously hungry geezers armed with canes and walkers. Go early to get a good table. The decor is country French with a dash of New Orleans, if you care about such things.
In 1982, we dined at a Mimi's Cafe in Anaheim, California - the original one. It was a memorable and enjoyable meal. Now Mimi's can be found in 22 states. Sorry it took us so long to come back. (2/1/09 permalink)
Nate's New York Pizza; Post Falls, ID: Awesome, authentic NY pizza in taste and with a foldable crust. Best pizza in the state. Don't order the Large Pie unless you're famished - it's 24 inches in diameter. (8/25/09 permalink)
Panera Bread; Vancouver, WA: This Missouri-based bakery/casual dining chain has 1,252 cafes in 40 states and in Canada. We visited twice - once just to buy bread and once for lunch. On both occasions, it took forever to place an order. The staff seemed confused and distracted. The dining area didn't seem that clean; nor did the bathrooms. Full trash bins everywhere at 11:30 am is inexcusable. This place needs a manager who actually 'manages'.
The food was OK but expensive for what you got - especially since you had to retrieve it at the pickup station and vend your own drinks. I had a bread bowl of potato soup which was mostly bread and not much soup.
I don't know our experience is typical with this chain or is part of the Vancouver Black Hole Syndrome. Regardless, we won't be goin' back. (4/6/09, permalink)
The RingSide East; Portland, OR: Pick up any airline magazine and you'll find several ads listing 'Top 10 Steak Houses in America' or the like. The RingSide in Portland always seems to be listed in one of them. Opened in 1944, the westside downtown RingSide is small, dark and crowded - plus it's tough to find a parking space nearby. I haven't been there in 25 years.
I've been to the eastside location dozens of times. In the 1980s, it probably was the best steakhouse in Portland. Since then, the competition has proliferated - and gotten better - while the RingSide has gotten careless. Our recent Saturday night dinner was our last one.
The RingSide was once famous for its onion rings (which we didn't order this time). The last time I ordered them, they were a disappointment.
The dinner was ... meh. The food was OK - nothing to write home about - but our waiter was a tuxedo-clad slow-as-molasses doofus, who smelled of mothballs and screwed up our bill. This was an unpleasant surprise - the wait staff at the RingSide was once top-notch.
Several minutes after we placed our drink orders, our waiter ambled back and announced, "It may take a while because the bartender stepped away." WTF. It's Saturday night! Get on the ball.
At dinner, one person at our table found a piece of metal wire in his side order of spinach. The reaction: "Well, we'll be sure not to charge you for the side." Then Mr. Doofus turned and shuffled away.
For the third time in as many visits, they didn't have the wine I ordered, offering only a more expensive substitute. I am now on to their little scam. The RingSide used to have an assortment of wines from budget selections to $150+/bottle rarities. Now, the cheapest available bottle of Cabernet Sauvignon was $48. I found the exact item at our local Albertson's supermarket for $13. What a rip-off.
Adiós - we'll spend our dining money elsewhere. (5/14/09, permalink)
Salty's; Portland, OR: One of the most consistent restaurants we've ever experienced. The food is always well-prepared and delectable. Salty's specializes in seafood but the steaks are some of the best in town. We've never experienced less-than-perfect service - in 20 years of patronage. Drinks are generous and the wine list is decent enough. The view of the Columbia River is spectacular. Self-parking is limited, so arrive early unless you want to have a valet park your car.
On weekends, Salty's often features the Mel Brown Quartet, an exceptional mainstream jazz group with a strong Portland-area fan base - including me. This is where we take out-of-towners when we want to knock their socks off. (4/10/09, permalink)
Sherman's Deli; Palm Desert, CA: Why haven't I mentioned this place before? It's great. A wonderful Jewish deli like the kind you find in New York and Philly. Sherman's rye bread is the best in the West and every item on the menu is far above par.
Oy! You'd be meshugeh not to eat here. (2/1/09)
The Breaks Ale House and Grill; Great Falls, MT: What a great find. We could have dined outside and listened to live bluegrass. We opted to dine indoors away from the music, noise and beer and were rewarded with an intimate table in an upscale corner of the old brick structure. We started with an enchanting appetizer - Beef Wellington Bites. They were wonderful. So were our main courses - the menu offered many original and enticing selections. The wine list was big enough to satisfy; not so big as to confuse. (8/25/09 permalink)
The Nest; Indian Wells, CA: This earnest, cheerful semi-Italian restaurant, features surprisingly good food served in ample portions and an attentive wait staff. A hearty soup comes in a bucket; you ladle out seconds yourself. The decor is cluttered and offbeat but somehow it works. Parking is dicey unless you use the valet. (2/1/09)
Tomato Street; Spokane, WA: This busy, raucous place features some of the best Italian food for the money. Offering an interesting and eclectic decor, the place attracts a lot of kids but they tend to be well-behaved because they are given crayons to draw with on the paper tablecloth and because the meal components (garlic bread, soups, salads, entrees) are served promptly to the hate-to-wait young-uns. (8/25/09 permalink)
Vicky's Piano Bar; Indian Wells, CA: Sounds great on paper but the experience was just OK. Portions were big and pricey but not very flavorful. The piano is in a separate room from the bar and you can't even hear it from the restaurant. At the end of our meal, we stuck our heads in and were sufficiently unmoved by the music that we left.
There are too many other exceptional dining establishments in the area; skip Vicky's and go elsewhere. (2/1/09)
Aleathea's Restaurant; Cape May, N.J: Located in the Inn of Cape May, the decor of this place is a little too froufrou for my taste - fancy chandeliers, slow-turning antiquey ceiling fans, 1920s sideboards accenting dusky rose walls and a Victorian wraparound porch with an ocean view. I expected forgettable tourist-hotel chick food but was pleasantly surprised when I was served a spectacular and manly Philly cheese steak at lunch. Highly recommended. (10/22/08)
Bugatti's Ristorante; West Linn, OR: Simple, trendy decor combined with homemade Italian food and good service made for a good dining experience. The portions are adequate but the taste is delicious, with some unusual combinations offered. It's a bit pricey but we'd return here again if we're in the area. (7/9/08, permalink)
Bing Crosby; Rancho Mirage, CA: The mock-1940s decor was enticing; the food, service and wine selection were outstanding. The cocktails are traditional and generous. We'll be going back again and again. (2/1/08, permalink)
4/08 update: Alas, good friends of ours dined there - at our recommendation - and reported that the service was appallingly bad. It stopped us from returning in '09. Update II: Closed - out of business 2010. The building now houses an Old Spaghetti Factory.
Castelli's; Palm Desert, CA: Joe Pesci eats here when in town. So do many other stars. The walls are filled with framed photos of them. This establishment offers well-prepared pasta dishes, delicious garlic bread and excellent service from friendly, knowledgeable waiters.
The atmosphere is lively and owner Michael Castelli is on premises to make sure that everything is up to standards. He personally thanked us for our patronage. We look forward to our next visit. (2/1/08)
1/09 update: Still wonderful. And very busy, despite the recession.
Cheesecake Factory; Rancho Mirage, CA: I had never been to this chain before but, the service and food was very good and reasonably priced. The decor was fascinatingly over the top. Located in The River shopping center. (2/1/08)
1/09 update: We visted twice during this trip. Never a bad meal. Try the Kobe beef burger. And save room for cheesecake.
Delmonico's Steak House; Philadelphia PA: Named by the Philadelphia Inquirer as the "best steakhouse in Philadelphia," the place was a well-appointed, fairly typical luxury hotel dining room. The food and service were very good but were not in the 'best of' class. Expense-account pricey and nowhere to park, so you must use the hotel's valet service.
Skip this establishment; you can do better.
DiSalvo's; Williamsport PA: Best lasagna ever! Definitely worth a visit. (10/22/08)
Keedy's Fountain Grill; Palm Desert, CA: This institution has been in business for over 50 years. Once patronized by the likes of Bing Crosby and Hopalong Cassidy and now on many 'must go to' lists, it is a kinda dumpy burger joint with old posters and news clippings on the wall.
Meh. You can get much better burgers elsewhere. (2/1/08)
LG's Prime Steakhouse; Palm Desert, CA: Best steaks in town. Beef is aged on premises - said premises also happens to be the oldest adobe structure in Palm Desert. It's quite nice though. Owned by Leon and Gail Greenberg; they were dining at the very next table when we visited - a good sign. (2/1/08, permalink)
Lee's Hoagie House; Bensalem, PA: Still a great place to get a genuine Philly cheese steak. Or a hoagie. See 2006 comments. (10/22/08)
Marvelous Muggs; Scranton, PA: We had low expectations for this casual dining place, trapped between two motels, especially since the motels were giving out discount coupons. But the food and service were surprisingly good. I had a meatball wrap (never knew such a dish existed); it was tasty and filling. (10/22/08)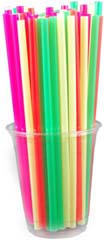 Meercat Cafe; Palm Desert, CA: Look, nobody expects good food from a zoo, museum or similar attraction. (Although, the restaurant at the Musée d'Orsay in Paris is nothing short of spectacular. Ditto for the Louvre.) Anyway, when you go to The Living Desert, you're stuck with dining at one of their facilities, unless you bring your own lunch.
The Meercat Cafe offers overpriced cafeteria meals of unexceptional food served by uncaring drones. I can handle that. What I couldn't handle was the response when I asked for a straw for my Diet Coke. I was given a look of mock horror mixed with sanctimoniousness as the reply was delivered: "We don't supply straws ... for the sake of the animals."
WTF?!
I was hungry and not interested in a debate with a counter clerk so I walked away, although I was pissed that I paid $2.50 for a soft drink and didn't even get a #$@% straw. I later Googled 'drinking straws animal deaths' but found nothing.
Yes, I know that every time an Escalade drives down the street, a polar bear dies. And Fur is Murder. Blah, blah, blah. But I hadn't heard of the panda population being decimated by drinking straws. I mean, straws are made from extruded polyethylene, not bamboo.
Are the plastic extruders operated by animals? If so, maybe they just work themselves to death or something. Too much overtime, maybe.
Oh, wait. Maybe he was talking about The Straw That Broke The Camel's Back. Ya think?
The Living Desert has much to offer - a very nice zoo and a spectacular train layout. Just pack your own lunch. And your own straw. (2/1/08, permalink)
Sullivan's Steakhouse; King of Prussia PA: Features a well-orchestrated, professional wait staff offering excellent service. The food is wonderful but pricey. Sides are extra but are very tasty, including huge onion rings the size of Smart tires. The wine list is extensive but expensive. (10/22/08)
1/09 update: Sullivan's in Palm Desert, CA is also outstanding. The onion rings are a little smaller but are stacked like the Tower of Babel.
Terry's Diner; Moosic PA: It's an authentic '50s-style diner with stainless steel, terrazzo floor, etc. In the true tradition of diners, the menu is very extensive listing over 200 items. Best of all, the food is diner food at its best.

If you're ever in the Scranton area, be sure to enjoy a great meal here. (10/22/08, permalink)
Tony's; Ivyland PA: Still offers the best genuine Philly tomato pie, just like they did in 1959. See 2006 comments. (10/22/08)
William Penn Inn; Gwynedd, PA: Established in 1714, the William Penn Inn is the oldest continuously operated country inn in Pennsylvania. It offers a dignified dining atmosphere, an abundant wine list and excellent food.
The service is attentive but a little arthritic. (10/22/08)
Amici Bistro; Mukilteo, WA: This restaurant is located at one end of an L-shaped 1950s building; its architecture owes much to the infamous Bates Motel. The once-motel has now been converted to offices but doesn't look very impressive from the street. Step inside the restaurant and everything changes - white tablecloths, candles, nice wallcoverings, prompt service. The food was excellent and there was an extensive wine list and cellar. Owners Gianni and Rose Sassioti run a tight ship. We had a truly wonderful dinner; the lasagna is to die for. (2/26/07)
Buddy Greco's Dinner Club; Cathedral City, CA:
The headliner is, of course, "
Buddy Greco with guest star Lezlie Anders.
" Buddy, who I had always remembered as a kind of third-tier Rat Packer, was the featured act. I was pleasantly shocked by his talented performance. This guy is
really
good and I'm amazed that he wasn't a bigger star in his heyday. Lezlie is his fourth wife; she's from Lake Oswego, Oregon.
Too many of these clubs offer mediocre-at-best food and watery drinks but Greco's served dinners prepared by executive chef Isabella, daughter of the head chef of legendary (but now-defunct) Chasen's. The food was excellent. So was the booze. And it wasn't watered down, either.
Buddy put on an outstanding show and has a surprisingly good voice for an eighty year-old. He's an accomplished jazz pianist, too.
Lezlie is very talented as well, sounding kinda like Peggy Lee. At the table next to us were folks from England. Apparently, Buddy Greco has a large following in the British jazz community. We had a very good time and got to chat with both Buddy and Lezlie afterward. Nice people. His club is definitely worth a visit, if you're in the area. (2/1/07)
1/08 update: We returned and found that the food and service were even better. Buddy and Lezlie now seem more comfortable and relaxed; their performances were even more enjoyable. They did lots of interaction with an enthusiastic audience. Highly recommended. We're goin' back.
1/09 update: Better than ever. Don't miss Buddy and Lezlie.
8/09 update: Sadly, the club has closed.
Final update: Buddy Greco died on January 10, 2017, in Las Vegas, Nevada, at the age of 90. Buddy, who married five times, was married to Lezlie Anders at the time of his death. As of 2020, Lezlie as living in the mountains of Washington state and redoing and decorating her late mother's home. (permalink)
Carafe Parisian Bistro; Portland, OR: This Parisian-style bistro offers casually sophisticated dining in a lively setting with tin ceiling, cafe tables, art-deco lamps, two glass walls and a large mirror on one wall. The Bistro has good parentage; it is owned and operated by husband and wife Pascal Sauton & Julie Hunter. Pascal was formerly executive chef at the RiverPlace Hotel, where we had many enjoyable meals at the now-defunct Esplanade. Julie brings restaurant managerial experience as well.
Try one of the French wines (we had Joseph Roty Rosé - dry but flavorful) and the hangar steak and fries - excellent!! But skip the desserts which are unexceptional.
It's a touch of Paris in downtown Portland. Très Bon! (9/1/07)
Kaiser Grille; Palm Springs, CA: This landmark offers retro-futuristic decor. (Think the Jetsons meet bricks and Frank Lloyd Wright.) It is a vibrant restaurant and offers the best barbecue brisket west of Corky's in Memphis. They also have their own house brand of wine, Kaiser. It seems like all the automotive wines taste good - Firestone, Red Truck Red, Timbuktu Big Block red, etc. I mentioned this to our waiter but he had never heard of a Kaiser automobile. Neither had my daughter! (Sigh.) (2/1/07, permalink)
1/08 update: Alas, the barbecue brisket is no longer on the menu. Still a good spot though.
1/09 update: Brisket is back - as a special. And it's still delicious.
Pomme Frites; Palm Springs, CA: We liked this downtown spot so much that we dined there twice during our stay. Jean-Claude Constant, the owner, makes sure that everything is prepared from scratch and is a very hands-on manager. And the wait staff is very knowledgeable and prompt. The offerings are a combination of Belgian and French cuisine. The decor and layout is cleverly reminiscent of an intimate European café. (2/1/07)
Ristorante Mama Gina; Palm Desert, CA: This establishment had some of the best Italian cuisine I've sampled since the demise of Gaetano's in Philadelphia. Mama Gina has three locations - Palm Desert, Newport Beach, CA and Florence, Italy. (2/1/07, permalink)
1/08 update: We returned and weren't disappointed. Excellent for lunch or dinner - we did both. And ... we'll be back again.
1/09 update: Still great.
Sirocco; Indian Wells, CA: This elegant Italian restaurant is at the Renaissance Esmeralda Resort & Spa. Chef Livio Massignani visited our table and discussed Italian food between courses. He is Venetian and produces many distinctive dishes reminiscent of the region. We had a fine meal. (2/1/07)
1/09 update: Still serving great cuisine.
T. Maccarone's; Walla Walla, WA: The menu features tasty Italian cuisine. The wine list is extensive and the atmosphere is trendy but warm and inviting. All pasta is made in-house; the meatballs are to die for. Tom Maccarone is the owner and an affable host.(10/8/07, permalink)
8/09 update: It's still a great place to dine. But it's been 'discovered', so make reservations.
10/10 update: T. Maccarone's still has exceptional food and a very good house wine made by Trust Cellars. But, the menu is less Italian than before and some of the staff seem haughty. I miss Tom's "grandma's recipe meatballs" which have gone missing.
The Falls; La Quinta, CA: This fine steakhouse features a wall of water cascading down a large floor-to-ceiling glass panel. Very intriguing. The Falls has a spectacular Martini Bar and we sampled its wares.
The food was good but nothing to brag about. Based on menu prices, it should be. (2/1/07)
Update: Closed in 2010.
Wally's Desert Turtle; Rancho Mirage, CA: Founder Wally Botello was the former owner of the old Velvet Turtle chain of restaurants. These were a favorite and I used to dine there any time I traveled to California. The Desert Turtle is several notches higher than the Velvet Ones, offering fine food to match the exquisite décor of the place. Many of our fellow diners were wearing formal attire.
Most of the cars in the parking lot carried stickers of $100,000 or more when new. Our rental Chevy Cobalt looked lonely and intimidated. But we had a great time. (2/1/07)
Whitehouse-Crawford; Walla Walla, WA: This establishment gets its name from a turn of the century planing mill and manufacturer of furniture and store fixtures where the restaurant is now located. It features an exhibition-style open kitchen with working brick oven, rafter ceilings and a treasury of historic photos. The food was exceptional; the service was impeccable. A glass wall permits diners to check out the winemaking activity at the excellent Seven Hills Winery next door. The bread is made to spec in Seattle and arrives every day by bus. (10/8/07, permalink)
8/09 update: Still offering great cuisine. And bread. The bread is no longer bused in - it is now obtained from a new local bakery. Try the onion appetizer - not rings, just shredded, lightly-breaded Walla Walla Sweets - it's darn tasty.
10/10 update: This upscale restaurant remains very nice. The basket of crispy fried Walla Walla onions remains a must-have appetizer.
Editorial - The Black Hole Of Dining: Sometimes I think its mass center is in Vancouver Washington. So many chain restaurants have their very worst examples sited there. We'll never go back to Chevy's Mexican Restaurant off Route 500, although the one in Beaverton, OR is apparently OK. The Vancouver Olive Garden provided us with one of the worst dining experiences ever. Ruby Tuesday is on our never goin' back list, too.
Stuart Anderson's Black Angus downtown isn't bad but the ones nearer Seattle are several notches higher in both food quality and service. Same for Red Robin and TGI Friday's - we don't bother patronizing the ones in Vancouver anymore, although both chains are just fine for convenient, out-of-town lunch breaks. Outback Steakhouse (in the Vancouver Mall) seems to be slipping noticeably.
The Applebee's in Vancouver is so bad (triple ptui!), that I've never dared to eat at one when traveling. Elmer's Restaurants, headquartered in Portland, offers a pretty decent local alternative but the best Elmer's meal I ever had was in Palm Springs, CA. Go figure.
Recently, we dined at German-themed Gustav's on 164th. The service was atrociously slow; it took well over two hours at this casual dining spot. I've been there once before; it took twice as long as a business lunch elsewhere. I have been told that the Gustav's in Oregon operate at much closer to normal speed.
A genuine exception: Azteca (part of a northwest Mexican restaurant chain) is just as good as the ones we've tried elsewhere. Great food; prompt service. (10/3/07, permalink)
Aerie Dining Room; Malahat, B.C.: Located high in the mountains of Southern Vancouver Island, this establishment offers the best view we've ever experienced - a breathtaking 180-degree panorama of sea, mountains and river. The bill for lunch-for-two was also breathtaking - over $150.
The food was good but unspectacular; the service (from waitpeople and kitchen) was polite but waaaay too slow. No wonder the joint was almost empty. (6/23/06)
Azteca; Vancouver, WA: This Northwest chain of Mexican restaurants features large, flavorful portions and generally good service. Their salsa is - IMHO - to die for. The biggest problem is that the Vancouver location has more morbidly obese patrons than any establishment I've ever seen. Some enter riding those heavy-duty handicapped scooters! Consider this a warning to eat sparingly or dine here infrequently - unless you want to be Rascal-bound.
I once went to a the Sunday Brunch Buffet at the Centralia, WA location and found that I could fit donuts and enchiladas on the same plate. As Homer Simpson once said, "And I'll have a Diet Coke - deep-fried." (6/6/06, permalink)
Barkley's Steak & Seafood; Victoria, BC: When the name of the business has the word 'steak' in it, I have high expectations. While the service was good and the decor was fancified, the chateaubriand-for-two fell far short of our expectations. Especially at the posted prices. We won't be back. (6/23/06)
Bella Italia; Port Angeles, WA: This wonderful restaurant offers excellent Northern Italian cooking. There is also a wine bar and an extensive wine list. On the way back to our hotel, we passed another restaurant with a sign proclaiming "Our seafood is so fresh, it was sleeping in the ocean last night!"
I found this mildly disturbing and actually felt sorry for the fish. (6/23/06)
Black Bear Diner; Madras, OR (and other Oregon locations, including Bend and Beaverton): Prompt, friendly service, good grub, huge portions - would you like your hand-formed burger in the half, three-quarter or one-pound size? Get there early or you'll be waiting in line, drooling. (6/6/06)
Black Butte Ranch; near Sisters, OR: Nice view, overpriced wine, forgettable food, poor service. Stand outside and enjoy the view.
Then drive away and spend your dining dollars elsewhere. (6/6/06)
Blind Onion Pizza, Vancouver, WA: I've read rave reviews about this neighborhood spot near downtown Vancouver. So we tried it for lunch. The ambiance was near-zero (think fast food with low lighting), the pizza was OK, but unspectacular. I think our expectations were too high. (6/6/06)
Blue Crab Bar & Grill, Victoria, B.C.: Our table had a great view of the inner harbor (that's harbour to the locals) and the food was tasty and cleverly presented on the plate. Frommer's Travel Guide rates it the "Best Seafood Restaurant for Victoria." The best? I dunno, but it's certainly very good. (6/6/06)
Bronco Billy's; Sisters, OR: Old-timey decor, decent wine, OK-but-unexceptional food, clumsy and sullen server. Overall rating: Meh. You could do worse. (6/6/06)
Cafe Brio; Victoria B.C.: A wonderful place. We were greeted by Greg Hays, co-owner, and were treated like old friends. This restaurant is trendy, upscale and bistro-like but has the feel of a "neighborhood place" where everybody seems to know everyone else.
But we never felt left out because the wait staff were very attentive and the food was well prepared and contained an interesting and engaging mix of flavors (oops ... flavours).
Cafe Brio claims to offer West Coast contemporary food with inspiration from Italian and French cuisine. I don't know which was French or Italian - it just tasted good. The bread was flavorful and had an interesting texture. And the house Merlot was tasty and not the dreck one sometime gets when selecting an economy choice from the wine list.
Conde Nast Travel Magazine sez, "Cafe Brio tries to satisfy rather than impress and ends up doing both." Try it; you'll like it. (6/23/06)
Carrabba's; Bensalem, PA (and elsewhere): We could tell by the booth design and layout that it was a corporate cousin to Outback Steakhouse but Carrabba's Italian food is spectacular - and a bargain. I can't wait for them to open some out here. (There are none in California, Washington or Oregon, although there are a couple in Nevada.) (11/1/06)
Chevy's Restaurant; Vancouver, WA: Chevy's was once an independent California chain with quirky, faux-dumpy decor and exceptionally-good Mexican food. After several changes in ownership; Chevy's filed for bankruptcy. Our recent visit to Chevy's was the last we'll ever make.
The food quality has diminished markedly. The enchilada sauce tasted like Chef Boyardee mixed with off-brand catsup. Portions are substantially skimpier and dumbed-down, flavor-wise. I understood why when I discovered that Chevy's is now owned by Real Mex Restaurants, the Southern California parent company of El Torito Restaurants.
In the late 70s, El Torito was a pretty hot Mexi-themed establishment. Unfortunately, all the E-Ts I know have never been remodeled and are now dated and run-down. El Toritos are now known primarily for gigantic numbing margaritas and forgettable, lackluster food. This is, apparently, the new business model for Chevy's as well.
Avoid them both. (6/6/06, permalink)
Coyote Cafe; Sisters, OR: The menu was surprisingly extensive; the food was delicious; the wine was fairly-priced and the staff - prompt and courteous. It's the best place in Sisters. (6/6/06)
The Curry House; Victoria, B.C.: Awful. The ads claim that the chef "has a degree in Indian cuisine." I wondered if he graduated at the bottom of his class. And flunked the restaurant management courses. The food was much too spicy, the nan was crudely prepared and served, the wait staff were indifferent and the decor was dumpy.
Avoid it like the Black Hole of Calcutta, sir! (6/23/06)
Irby's; Battle Ground, WA: Sit in a barber chair while you have a drink! Or two. This cool place, hidden away in "Old Town Battle Ground". That's the dumpy part of town that the city is trying to revive. On Thursdays, Irby's offers a ten-buck wine tasting with three selections and free hors d'oeuvres. The prime rib is excellent. The decor is unforgettable and there are some interesting offerings on the menu. The service is outstanding and the wine selection is extensive. My sole gripe is that, sometimes, the red wines are served at too warm a temperature for my liking. (6/6/06)
5/09 update: Irby's has been sold. Recommendation withdrawn.
Lee's Hoagie House; Bensalem, PA: We had excellent cheese steaks at this Philadelphia-area chain we've patronized many times before. Get the double-meat version if you're hungry. (11/1/06, permalink)
Leonardo's; Battle Ground, WA: No longer recommended. When the former Dante's was sold in 2006, we were concerned that the new owners would ruin everything. Not so. The name has been changed and the menu has improved. I especially liked the minestrone soup, focaccia bread and Leonardo's signature pizza offerings. My primary complaint was about the meatballs. Dante's used to have spectacularly-flavored ones.
Leonardo's has been screwing around on-and-off with the recipe and I am classifying its spherical blobs-O-meat as "surprisingly variable". We've noticed variance in some other dishes, too. Stick with the pizza. (6/6/06)
10/08 Update: We've given up on Leonardo's - too many screwed up orders, variable service, excessive variation in entree recipes, bad lasagna.
3/10 Update: Out of business. (permalink)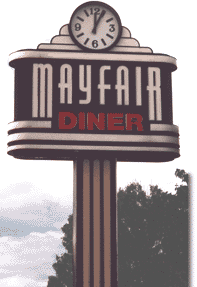 Mayfair Diner; Philadelphia, PA: This is an Northeast Philadelphia institution; they still provide a typewritten 'specials' menu supplement twice a day - one for lunch, one for dinner. (I even got to meet the typist and complimented her on her layout skills.) I enjoyed a great pizza steak at the Mayfair; just as good as the one I ate there 41 years ago. I have more information on this establishment posted here. (11/1/06)
Pagliacci's; Victoria, B.C.: Located on Bond Street, this place was recommended by two different friends. They gave me good advice - the food was outstanding. Portions were generous and dishes had names like 'Salmon Enchanted Evening' salad, 'The Hot Transvestite' - a sautéed chicken, described as "the Queen of Dishes", 'Feta Fatwah', claimed to be Salmon Rushdie's favorite.
I had 'Meat John Doe' - a helping of linguini with four large and delicious meatballs. Go early - Pagliacci's doesn't take reservations and lines quickly form down the block. (6/23/06)
Penny Farthing Pub; Oak Bay, B.C.: This much-hyped establishment was a disappointment. The service was indifferent and the food - just OK. Meanwhile ... The Irish Times Pub in downtown Victoria was much better - exceptional but authentic pub food, served promptly by friendly staff. Both places are owned by the same people. Go figure. (6/23/06)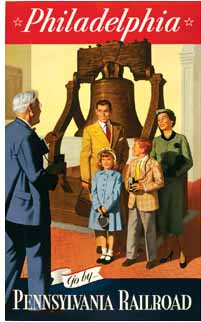 Philly Bilmos; Vancouver, WA: This East Vancouver shopping center sandwich shop has Philadelphia memorabilia on the walls and offers great cheese steaks and pizza steaks, served on genuine Amoroso rolls - flown in from Amoroso Baking Co. in Philadelphia.
I've tried just about every establishment in the Pacific Northwest claiming to offer 'genuine' Philly cheese steaks; this one is the closest I've found to the Real Thing. The only thing missing was the rattle of pots and pans as the Frankford El passed by. And Rocky Balboa yelling, "Yo, Adrian!"
My wife ordered a cheese steak. I had a pizza steak. We also shared a humongous order of cheese fries.
For dessert, I had Tastycake cupcakes - yep, they sell 'em here - a three pack, which I hadn't seen in years. They tasted fresh, nostalgic, correct ... and Tasty, just as they do in the City of Brotherly Love.
I consumed a year's worth of cholesterol in 30 minutes. You know how when you shift gears waaaay too early, the engine lugs so badly it actually shudders? Well, that's what my stents did!
But I lived to write about the experience! So, we'll go back again but skip the cheese fries next time. (8/31/06)
7/08, 12/09 , 9/10 updates: Still the best! (permalink)
Ruby Tuesday; Vancouver, WA: Overpriced, mediocre food, slow service and they screwed-up my order. Never goin' back. (9/1/06)
Update: This place was finally put out of its misery in July 2011, when the Tennessee parent company shuttered the location after declaring it an "underperforming site."
Skamania Lodge; Skamania, OR: The food and service are generally pretty good but everybody comes here for the view of the Columbia Gorge, not the edibles. Arrive early, grab a window table and linger. The drive to/from Skamania on Highway 14 varies between scenic, interesting, challenging and treacherous - depending on the weather. (6/6/06)
Tony's; Ivyland, PA: One of my teenage friends used to get his pizzas from Tony's, just down the street from the his folk's house on Frankford Ave. It's still there but Tony's grandson has now opened a second location in Ivyland, PA. We ordered Tony's famous tomato pie; it was delicious and evoked a lot of pleasant memories from 45 years ago. (11/1/06, permalink)
Waddling Dog Pub; Sidney, B.C.: We had lunch here. Great name, zero ambiance but good food. (6/23/06)
---- 2005 and earlier ----
Burgerville; OR & WA: If you live in a lucky-enough area of the Pacific Northwest, be sure to visit your local Burgerville. It's Walla-Walla Days (an annual event running from late June through mid-August) and the battered, fried Walla-Walla onion rings and Walla-Walla Cheeseburgers are pure heaven.
My wife and I just dined at the one in Battle Ground. We'll go back again before the Walla-Wallas are gone. Maybe several times! (6/30/05)
CJ's Grill; Battle Ground, WA: If you run a restaurant, you need recipes. Some restaurants pay food developers for them; others come up with their own. But successful recipes are precious and must be treated as a valuable asset. CJ's Grill opened in August 2004 in Battle Ground. At first, we liked it. And went back again and again. In November, we dined there and the food was awful. We vowed to never return. But someone gave us gift certificates as Christmas presents. So, we went back there in early February, 2005.
The dining room was empty when we arrived. The waiter confessed that the chef quit in October and took all the recipes with him. (Didn't anyone keep copies?) A new chef was brought in who changed everything (and not in a good way, either). The waiter said that many customers stopped coming by and several waitpeople quit. The kitchen staff has been replaced and our meal was very good - back to CJ's pre-November standards. Less than two weeks later, we went there for Valentine's Day. Our dinner was a mess - sheer incompetency and bad service. (2/15/05)
We're never going back. 'Nuff said. (Update 1/07: Out of business. Are you surprised?)
The Cliff House; Tacoma, WA: It's the finest restaurant in Tacoma, with spectacular views of both Puget Sound and Mt. Rainier. I hadn't been there in 20+ years. I remembered that the road to the elevated cliff on which the establishment sits is quite treacherous, especially in the dark. Particularly when driving a long-wheelbase '77 Dodge Van while half in the bag. (Aaaahhhh, the '80s - those days of navy pinstriped suits, yellow power ties with little red dots, early-middle-aged aggressiveness and multiple bottles of Cabernet Sauvignon. And those feelings of Invincibility!)
This time we dressed casually, dined quietly on Chateaubriand and sipped Merlot in moderation. And watched the sun go down. Sweet. (8/30/04)
Doubletree's Corporate Idiocy: If you want to buy a gift certificate for one of the Doubletree Hotel's restaurants, you can't get them at the restaurant. You must call an 800 number and you'll be charged an extra $7.50 for mandatory FedEx shipping. Is that nuts or what?! (3/15/05)

Les Diables au Thym; Paris, France: I highly recommend Les Diables au Thym (Devils with Thyme), an upscale yet reasonably-priced restaurant in Paris. Cuisine Traditionnelle. Fine food, good wine selection, friendly & impeccable service.
Call for reservations, because it's a small establishment with limited seating. English-language menus are readily available. Located at 35 rue Bergere, 75009 Paris. (6/15/01)
Portofino Bistro Italiano; Quebec City, Quebec: This wonderful Italian restaurant is in upper Quebec City. Excellent food ... and the walls are covered with Ferraribilia. One night, the owner's red 348 TS was parked out front.
Nearby, the pricey Restaurant Auberge du Tresor offers good cuisine but very poor service. Avoid it. (10/14/04)
The Windseeker; The Dalles, Oregon: For the past 15 years or so, we've patronized Cousins for lunch in The Dalles. But on our last two visits, the food and service were sub-par. So, we tried The Windseeker - a restaurant perched on the edge of the Columbia Gorge. We had a window table with a pleasurable Gorge view. The food was very tasty. It's our new Lunch Place. The Windseeker is also open for dinner. (10/17/05, permalink)
8/09 update: Still a fine place to dine.
---
copyright 2001-2010 - Joseph M. Sherlock - All applicable rights reserved
---
Disclaimer
The facts presented are based on my best guesses and my substantially faulty geezer memory. The opinions expressed herein are strictly those of the author and are protected by the U.S. Constitution. Probably.
Spelling, punctuation and syntax errors are cheerfully repaired when I find them; grudgingly fixed when you do.
If I have slandered any brands of automobiles, either expressly or inadvertently, they're most likely crap cars and deserve it. Automobile manufacturers should be aware that they always have the option of giving me free cars to try and change my mind.
If I have slandered any people or corporations - or dining establishments - either expressly or inadvertently, they should buy me strong drinks (and an expensive meal) and try to prove to me that they're not the jerks I've portrayed them to be. If you're buying, I'm willing to listen.
Don't be shy - try a bribe. It might help.
---