'The Dying Citizen: How Progressive Elites, Tribalism, and Globalization Are Destroying the Idea of America' by Victor Davis Hanson
In this book, VDH charts the decline and fall of the once-cherished concept of American citizenship. Even in the pre-Roman Era, citizenship was valued and cherished. Over the past 50 years, our citizenship has been devalued by liberal politicians and bureaucrats. The evisceration of the middle class over that period has made many Americans dependent on largess of the federal government.
In his previous works, Victor Davis Hanson was ever the intellectual political scientist. In this book, he provides personal life experiences to back up his assertions. Such an approach made the book more meaningful for me.
Growing up, Hanson witnessed the choking, inflationary results of land use laws and watched the basic little Santa Cruz (CA) house his parents bought in lieu of dorm rooms for him and his siblings while attending college grow in value from $20,000 to an unaffordable $1 million-plus today.
Hanson had a front-row seat witnessing the foibles of Medi-Cal, California's version of Medicaid, which was created in 1965. His personal experience with the unelected, all-powerful bureaucrats at the "fossilized, Depression-era Raisin Administrative Committee" which controls all aspects of the Thompson grape and raisin business - farmers neither control nor 'own' the fruits of their own land. I never heard of the Raisin Administrative Committee. How many other obscure committees that choke capitalism are there anyway?
Victor noted that the casual and callous approach to illegal immigration and the granting of citizen rights to residents and transients is a "bureaucratic threat to classical citizenship."
He finds most disturbing the idea of globalization over country - a view expressed by political and corporate elites, noting, "What arrogantly began as an Americanization of the globe has ended up as a globalization of America." See also Ned Beatty's speech about "there are no borders" in the movie 'Network'.
Unfortunately, Hanson provides neither answers nor guidance about what steps can be taken to avert the eventual failure of America. It is a book about our mistakes which are leading to our country's eventual fall.
Verdict: Recommended - a dense, thoughtful read. Not easy to get through but worth your time. (posted 12/8/21, permalink)
---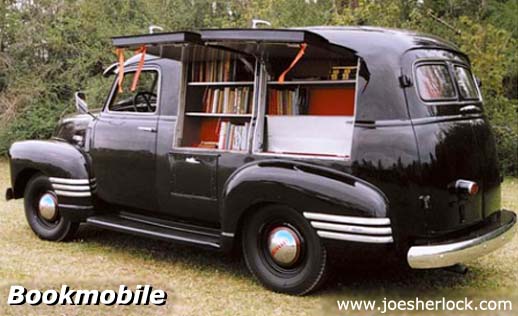 ---
'BMW M: 50 Years of the Ultimate Driving Machines' by Tony Lewin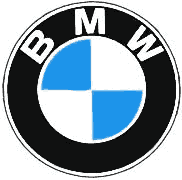 BMW's Motorsport division - which produced M-series cars - came about at the urging of Bob Lutz. Maxumum Bob, as he was later known, was - at the time - BMW's Sales and Marketing Director.
Founded in 1972, Motorsport at first concentrated on cars for racing; later, the 'M' designation became a marketing icon, driving retail sales to performance-oriented buyers. The BMW 2000 series, particularly the 2002tii and 2002 Turbo, was performance oriented. The compact, boxy two-door sedan's style belied the performance within. When introduced to America in the late 1960s, the 2002tii was expensive compared with other imported and American compact cars. BMW took the European version and offered only the top trim levels to Americans. In Europe, similar-looking cars with smaller 1.8-liter engines were sold at lower prices.
In 1974, I took my first overseas business trip. As part of the trip, I spent a week in Germany, traveling with the company's tech rep. His company car was a BMW 1600 two-door coupe. It had the same body style as the 2002ti but lacked the export trim upgrades and was powered by an 84 horsepower 1.6-liter engine. The 2002tii had a 128 horsepower engine; the rare 2002 Turbo made 168 horsepower.
I rode all over Germany in the 1600 company car. It was a pleasant, impressive machine that held its own on the Autobahn. Interestingly, our stateside reps at the time drove mid-size sedans, such as a Buick Century or Ford Torino.
By 1978, Motorsport was producing its own cars such as the now-iconic BMW M1 mid-engined supercar. Only 399 street-legal M1s were made. In the 1980s, M versions of the BMW 3-Series and 5-Series were introduced. Since the late 1980s, the range of M models has broadened and now includes coupes, convertibles, and sedans in M2, M3, M4, M5, and M8 variants along with high-performance X-series M SUVs and crossovers.
This fine hardcover book is 224 pages in length, large in size (9.75 inches by 12 inches) and contains over 200 color photographs. Incidentally, BMW is celebrating the 50th anniversary of its M division by launching a limited-edition heritage-laced emblem, bringing a number of historic colors back to its palette, and releasing new models. Starting in 2022, buyers who order a full-blown M car will get a vehicle that wears commemorative emblems on both ends and on the center caps. The logo features the BMW roundel surrounded by white, red, violet, and blue accents - colors closely associated with the M brand. BMW M notes it first used this logo on its race cars in 1973, a year after its inception. The white and blue stands for BMW, while the red symbolizes racing and the violet expresses the connection between the two, according to BMW officials.
Verdict: Highly Recommended. This fine book by automotive writer and industry analyst Tony Lewin provides a level of detail which will satisfy even the most ardent BMW enthusiast. (Review copy supplied by Motorbooks, a Quarto Imprint.) (posted 12/2/21, permalink)
---
'Woke, Inc.' by Vivek Ramaswamy
Ramaswamy is an entrepreneur in the healthcare and technology sectors and founded biopharmaceutical company Roivant Sciences. He is an opponent of critical race theory and stakeholder capitalism. He considers wokeism to be a scam.
I wanted to like this 368-page book but it is too long-winded. He wants freedom for people but condemned the January 6th Capitol protest. I found one story interesting: Trump's Right To Try law, passed by Congress will never be applied because the FDA opposes it - it undermines their power - and drug companies (who need to stay in the FDA's good graces to get approval for new drugs) will do nothing to incur the wrath of the agency. So, law or no law, terminally-ill people are still screwed. This is another example of the unelected Deep State bureaucracy undermining the wishes of the people and their elected representatives.
There are numerous thoughts and ideas scattered throughout the book; the lack of organization makes for difficult reading. Much of the material in the book is valid and valuable. The author provides numerous examples demonstrating that woke capitalism is a bad thing; companies should focus on making good products and services and stop bowing to cancel culture. That said, Ramaswamy eventually caved when his employees complained that his pharmaceutical company wasn't "doing enough" about protesting George Floyd's death. If it were my company, I would have told them to shut up and get back to work. And, if they didn't like it, quit and go elsewhere.
Verdict: A condensed and well-edited version would have made a decent magazine article. As a book, it is not very good. (posted 11/24/21, permalink)
---
'Porsche At Le Mans - 70 Years' by Glen Smale
When I write book reviews, I normally don't tell readers how to read a book. But this one deserves an exception. Flip through the pages and you'll find an almost flip-book-like animation of Porsche's evolution from humble racing cars which resemble 1951 stock autos to the race-only 917s of 18 years later.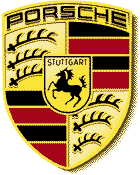 In 1951, Porsche entered two cars at Le Mans. Both were early 356 models with aluminum bodies and fender skirts all around for streamlining. They were powered by a 1086 cc VW-based engine producing a mere 40 horsepower. One crashed in practice but the second Porsche won first in its class (1100 cc. or less displacement). In 1954, Porsche entered the 550 Spyder model at Le Mans. It was a race car but was equipped with lights, directional signals and a horn. It was also capable of being driven on the road, eliminating (in theory, anyway) the need to trailer the car to and from events. (James Dean drove his 550 on the road and that didn't end well.) Four 550s were at Le Mans that year. Two suffered engine failures; the other two came in first-in-class (1100 cc. and 1500 cc.).
In 1965, the Porsche 904 GTS ran at Le Mans; it was a handsome race car but looked less like a production Porsche. Nevertheless it scored well, winning the Prototype GT and Grand Touring 2000 cc class. The 906 dedicated race car looked even less Porsche-like and ran the 24 Hours in 1966, winning both the prototype and sports class (2000 cc.). By 1969, the 917 model made no pretense of looking like a Porsche. That said, 1971 was a year that saw a record number of Porsches take part at Le mans. 19 of the 33 Porsches in the race were 911 models.
Over the years, Porsche had great success at Le Mans and other significant race venues. Factory cars as well as privately-owned race cars are covered in this book. After 1998, Porsche ended factory teams at Le Mans, only to re-establish factory teams in 2013.
'Porsche At Le Mans' is an impressive and thorough effort by author Glen Smale, a well-known Porsche historian. The large format (9.25 inches by 11 inches) hardcover book is 320 pages in length and contains 250 photographs, many in color. The book is filled with race statistics, data and technical information. It is interesting and well-written, placing Porsche's racing history in proper, yet readable, context.
Verdict: Highly recommended for fans of the Porsche marque or followers of motorsport in general. The book is the definitive history of Porsche's 70 years of excitement and success at the iconic Le Mans race course. (Review copy provided by Motorbooks, a Quarto imprint.) (posted 11/18/21, permalink)
---
'American Dreamer: How I Escaped Communist Vietnam and Built a Successful Life in America' by Tim Tran
This is the inspirational autobiography and highly-engaging memoir of Tim Tran, a Vietnamese born in 1950, who grew up during the turmoil in Southeast Asia. From his childhood in a poor (by American standards) rural area, his visit to America as a USAID scholarship student, to his return to a war-torn country and his dangerous escape and eventual return to America, where he rose to become the CFO of a multi-billion-dollar Portland, Oregon company, his story is one of courage and perseverance. Tim and his wife and co-escapee, Cathy, now live in Camas, WA.
While his story is exemplary, many such boat people from Southeast Asia settled in the Portland area with no money. They worked at menial jobs, scrimped and saved and bought or started businesses that required little up-front money - low-investment, labor-intensive businesses such as janitorial services. I know of a local black-owned janitorial business which had gotten fat and lazy from Minority Preference jobs offered by federal and state agencies. Soon the Vietnamese businesses discovered the Minority Preference clause and beat the slothful black business at its own game. HA! Who knew irony carried a mop and bucket?
The Portland/Vancouver area is full of Vietnamese-owned restaurants, convenience stores, and until recently, shoe repair shops and independent video rental stores. I remember one in Vancouver named Tran Video. Many of the Vietnamese, unlike Tim Tran, had only a rudimentary education. But, like Tim, they succeeded because they were hard-working and willing to learn. Many of their children and grandchildren went to college and are working at professional jobs.
America is, indeed, a land of opportunity. In the 1970s and '80s, small mom-and-pop motels were purchased on the cheap by East Asians (mostly Indians and Pakistanis). Entire families worked hard at such places, keeping them tidy, functional and profitable. These families found success due to hard work and dedication, just as Tim Tran did.
Verdict: Highly recommended. This very readable, 2020 Best Indie Book Award winner proved that, if you dream big and work hard, you will succeed. Cheers and best wishes to Tim and Cathy Tran! (posted 11/10/21, permalink)
---
'How I Saved The World' by Jesse Watters
I don't know who came up with the phrase "punchably smug" but, if its ever included in the big Random House dictionary, it should include a picture of Jesse Watters. Stacked up, hundreds of copies of his book will stand as a testament to his monumental ego. His cockiness pervades every page of this 280-plus page book.
The odd thing is, I agree with much that Jesse stands for. And he provides some memorable quotes in his book, such as "Political correctness is a trivial pursuit for people who have it too good." But his attitude comes across as shallow and narcissistic. Then there's his trademark smirk - somehow he manages to smirk on the printed pages. That's a real talent.
Verdict: Skip it. I realize that this is supposed to be a funny book and that at least some of his words are supposed to be tongue-in-cheek. But he couldn't pull it off. He gets few laughs from me. One Gutfeld is worth about twenty Jesses. (posted 11/4/21, permalink)
---
'Jaguar Century: 100 Years of Automotive Excellence' by Giles Chapman
Jaguar is one of the world's iconic brands and is still sold worldwide. Unlike Triumph, MG and other British sports cars of yore, it still exists and produces sports cars - the Jaguar F-Type.
Since its launch as a separate marque, Jaguar has always offered sporting cars. Yes, saloons were produced for gentlemen who required extra doors or wealthy, portly lads who couldn't fit in a sports car, but from the 1930s onward, Jaguar's flagship was always a sports car. When the Jaguar XK120 burst on the automotive scene at the 1948 London Motor Show, the British sports car stunned the public. Its swoopy lines were quite a contrast with other British two-seaters - as well as older Jags - and made all of them look stodgy and ancient by comparison.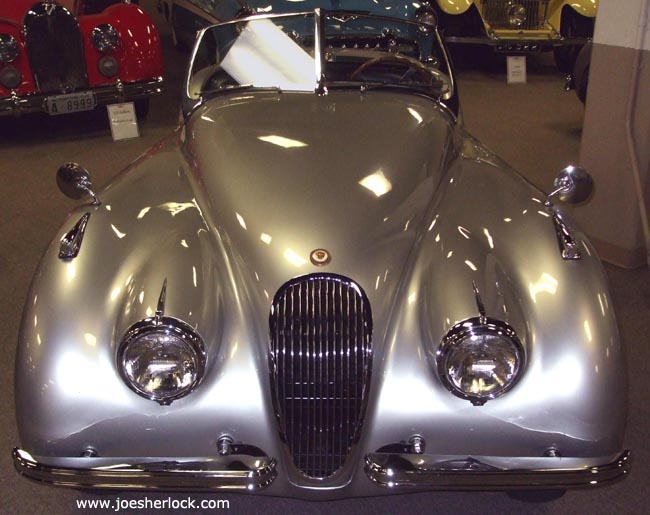 The XK120 became a big hit in the U.S., after the British government reduced the value of the pound by 30% against the dollar in September 1949. By 1952, Jaguar was exporting 96% of its annual output, much of it to the U.S. The XK series became the car of movie stars, wealthy enthusiasts and sporting, trust-fund cads. Its sleek body, tuned chassis and powerful engine made everyone want one.
Sadly, those days are long past. Jaguar currently sells about 1,200 vehicles/month in the U.S., down over 25% from last year. In 1999, about 3,000 Jags found U.S. buyers monthly. Jaguar plans to make its product line all-electric by 2025.
'Jaguar Century' is an exceptional-quality work, is printed on heavy glossy stock, is full of facts and contains 250 gorgeous color and b/w photos. This hardcover book with slipcase is 224 pages long and is a large format (9.75 in. x 12 in.) book. Author Giles Chapman is also the author of 'Mini: 60 Years', which I reviewed here.
This is much more than a picture book, it tells a great story - warts and all - about the Jaguar marque. The story begins in the early 1920s at the dawn of Swallow Sidecars, a manufacturer of aluminum streamlined motorcycle sidecars and William Lyons' precursor company to Jaguar. It tells of the company's struggles as it moved to car production, later surviving the 1930s depression, and ultimately, becoming a well-known worldwide brand due to its aggressive postwar export activities (as well as having stunning modern offerings such as the XK120).
It continues with the triumph of the E-Type, changes caused by the retirement of founder and inspirational leader, Sir William Lyons, the woes and follies of the 1970s and '80s under the hapless British Leyland conglomerate, the engineering masterpieces produced under engineer and, later, managing director Bob Knight, the resurrection of Jaguar by CEO John Egan (who fought back against failing BL and took Jaguar public in 1985), product expansion under Ford ownership and additional changes since the takeover by Tata of India - the current owner - and merger with Land Rover.
Every Jaguar is covered up to the present F-Pace, i-Pace and retro-electric offerings. The book tries to honestly evaluate all Jags, including the ones that were less successful and less revered. Jaguar's many race cars are also well presented in this book. In the end, the book is a celebration of 100 years of transport manufacture and a tribute to innovative and elegant Jaguar automobiles.
Verdict: Highly recommended. This well-written, photo-filled book covers not just Jaguar automobiles but the people who made Jag a legendary automaker. (Review copy supplied by Motorbooks, a Quarto imprint.) (posted 10/27/21, permalink)
---
'Power Play - Tesla, Elon Musk And The Bet Of The Century' by Tim Higgins
This is the story of Tesla - the best-known electric car in the world. Tesla was founded in July 2003 by Martin Eberhard and Marc Tarpenning. Elon Musk didn't come into the picture until February 2004 when he became an investor. He has served as CEO since 2008. Eberhard was forced out in 2008. In 2009, Eberhard sued Elon Musk for libel, slander, and breach of contract. Tarpenning also left in 2008.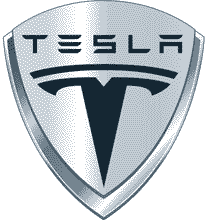 This book details the ongoing soap-opera known as Tesla. There are many sordid stories told as the company bounced from crisis to crisis. Tesla has many critics but it must be acknowledged that of all the automobile start-ups since World War II, Tesla and Kaiser-Fraser Motors are the only ones which actually manufactured and delivered vehicles in volume to customers. And Tesla only produces all-electric vehicles - no hybrids, no internal combustion options.
Tesla claimed it delivered 241,300 vehicles worldwide during the third quarter of 2021 - an impressive number. In the U.S. market, Tesla outsold every other luxury brand except Mercedes-Benz, BMW and Lexus in 2020. Tesla sold twice as many vehicles as Cadillac in 2020 - an amazing feat for a company that didn't even exist 20 years ago. Remarkably, Tesla attained this high level of sales without a single dealer, using a small number of company stores, the internet and word-of-mouth to snag customers. Tesla does no advertising and rarely supplies cars for road tests by automotive publications.
Dan Ackerson, CEO of General Motors, drove a Tesla Model S and was very impressed, noting that it was "a damn good-looking car" and wondering why GM didn't offer a vehicle with such impressive styling. He indicated that, by comparison, the Chevrolet Volt hybrid was an embarrassment. Greg Gutfeld described the Volt as an "EZ bake oven on wheels" and a "sanctimonious sardine can." After selling 800-1,200 per month, Chevrolet finally discontinued the Volt in 2019. The all-electric Chevy Bolt was selling at the rate of 2,000 units/month until Chevy shut down production due to lithium-ion battery fires.
The book itself is well-crafted and eminently readable. Elon Musk doesn't like this book and claims that it's fiction. No wonder - the book reveals the mercurial side of Musk, whose rage is easily set off by mild disagreements with managers and employees. The book is replete with stories of hirings, firings, re-hirings and mistrust within the company. This is part of the reason for the company's turbulent history. The author does not hesitate to discuss the very real shortcomings and challenges facing Tesla - profit thanks to the sale of emissions credits, the inconsistent quality of vehicles, the missed goals, the unchanging styling, the overpromises of Autopilot, the challenges of servicing an ever-increasing customer base (no longer consisting of forgiving fans) and the question of the ultimate demand for Teslas in the face of new electric vehicle competition from mainstream manufacturers.
How will history judge the controversial Elon Musk? He is a serial entrepreneur and inventor/developer. Like many inventors, he is short-tempered and his track record is mixed. SolarCity has yet to be successful, Tesla makes money mainly because it sells carbon credits, The Boring Company is in its infancy. SpaceX is probably Musk's most successful program. It has beat Boeing, Blue Origin and other would-be rocketeers and has run circles around the bureaucracy known as NASA. Watching the reusable SpaceX Falcon 9 rocket land gently on its recovery platform is sci-fi come to life. It is real but looks like a Hollywood special effect.
In evaluating Musk, one must consider Thomas Edison. Edison was not the first or the only person to develop the incandescent light bulb. But he was the first to understand the context of the invention and successfully exploited its commercial possibilities. Edison made his share of mistakes; he was on the wrong side of the DC vs. AC argument and failed to realize that AC current's greatest advantage was low line losses, even over long distances. Thomas Edison regularly drank Vin Mariani, a cocaine-laced wine, and said the drink "helped keep him awake." Shades of Musk's marijuana use. Edison was somewhat of a scoundrel - he was not always a fair-dealer. Just ask Frank Sprague, inventor and developer of the electric motor, electric railways and electric elevators, who was treated badly by Edison. Sprague was an employee, later an independent inventor and his treatment is somewhat akin to that given to Martin Eberhard at Tesla.
Verdict: Highly recommended - a riveting story about a one-of-a-kind car company. Tesla is a scheme that should never have worked but it has - so far - and, in the process, has made prognosticators angry and stockholders rich. I very much enjoyed this book. (posted 10/21/21, permalink)
---
'Zero Fail - The Rise And Fall Of The Secret Service' by Carol Leonnig
This book recounts the highs and lows of the Secret Service over the years. It covers the Kennedy assassination and aftermath in minute detail. This story has already been told so many times, that I found it boring. Same for the assassination attempt on Ronald Reagan in 1981. The book plods along with a lot of undocumented stories of internal Secret Service politics.
In covering the Clinton presidency and his many affairs, the author reports that CNN broke the Troopergate story in December 1993. That incident reminded me that CNN was once a great network with no obvious political bias. Their on-scene coverage of the first Gulf War in 1991 was spectacular. How CNN has fallen since those times; it's now just a leftwing mouthpiece. Sad.
Unfortunately, the book spends too much time on unsubstantiated rumors and internal Secret Service politics. Up to the Obama chapter, the author seems to be unbiased, criticizing presidents of both parties. The Obama chapters are too much like a love letter, though. Then, when Donald Trump enters the picture, the author's tone darkens and becomes totally negative. She bashes Trump because he travels too much, during his campaign and presidency, and the Secret Service couldn't keep up. Sounds like an SS problem, not a Trump problem.
The SS seems to have no trouble dealing with the many threats to Obama, but when Trump is threatened, the author claims the Secret Service is overwhelmed. Poor babies. Her attitude toward Trump is nothing short of vicious. Leonnig parrots the fake lefty narrative about Lafayette Park and the January 6th "uprising."
Verdict: Skip it. This is a dull, plodding book which descends into anti-Trump bias toward the end. (posted 10/13/21, permalink)
---
'American Station Wagons - The Golden Era 1950-1975' by Norm Mort
Station wagons have evolved from their early use as specialized vehicles to carry people and luggage to and from train stations to use as a family vehicle. The first station wagons were built in around 1910, by independent manufacturers producing custom wood bodies for Ford Model Ts.
Eventually, car manufacturers began producing their own station wagon designs beginning in the mid-1920s. The first postwar mass-produced steel-bodied station wagon was the 1946 Willys Station Wagon. By 1951, most station wagons were being produced with all-steel bodies although some models had wood trim - either genuine or fake. Wagons followed the design trends as their sedan brethren - fins, hardtop styling, compact versions, etc.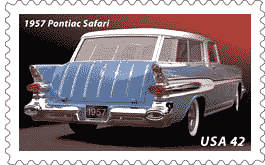 In the U.S., the heyday of station wagons was in the late 1950s to early 1960s. In 1950, station wagons accounted for only 2.2% of overall Ford sales. By 1955, the share had grown to 14.4%. By 1960, 17.1% of all Fords produced were wagons. By 1965, the figure dropped to 11.6%, falling to 7.3% by 1970. Author Norm Mort provides similar figures for the industry: "In 1951, American station wagon sales totaled 174,500 - 3.3% of the car market in the United State; by 1960, this figure had leapt to 932,000 units, or 15.4% of the American car market."
In the 1970s, hatchback sedans and coupes offered an alternative to the station wagon. In the mid-1980s, the station wagon was challenged by a new type of automobile - the minivan. Later, SUVs replicated the function of the station wagon. These new vehicles contributed to the demise of the U.S. station wagon.
In 1999, Subaru exhibited a Forester compact SUV show car - decked out with old-timey wood trim (mahogany and ash veneer), whitewall tries and 1950s-style chrome hubcaps - as a tribute to (or parody of) the traditional station wagon of yore.
I grew up seeing lots of station wagons on the road and had friends who owned them. Our family vehicles never included wagons, although my Uncle John once owned a 1947 Ford woodie station wagon. The wood-bodied wagon required the usual re-staining and varnishing of the wood as well as tightening bolts and fasteners to minimize squeaking of the body. He finally had to get rid of the old Ford because the wood body became insect-infested. It was one of those stories told at weddings and other family gatherings, where he joked about 'Automotive Termites'.
As I've mentioned in earlier reviews, "Those Were The Days …" is a series of small (7.5 x 8 inches), 100 or so page, softcover books about specialty automotive subjects. The books are moderately-priced and chock-full of photos, mostly in color. This book features 100 photos, including those shot by the author's son, car buddies, stock factory photos and period ad illustrations.
This book offers a good general history and overview of the 1950-75 American station wagon scene. There is also a section on restored and restomodded station wagons of the same era - important because there is a substantial collector market for these autos. One of my uncles, who was an executive at a Philadelphia area food company, had a nicely-trimmed 1951 Mercury two-door woodie wagon in a light green color. I remember riding in it. Recently, a similar Mercury wagon sold at auction for over $100,000.
Verdict: Recommended. If you're a station wagon fan, you'll certainly enjoy this book. For me, seeing these old images brought back many memories. (Review copy provided by Veloce Publishing.) (posted 10/7/21, permalink)
---
'The Long Slide - Thirty Years In American Journalism' by Tucker Carlson
I read Tucker's last book, 'Ship Of Fools: How a Selfish Ruling Class Is Bringing America to the Brink of Revolution' and recommended it.
This 271-page book is a bit different. It is a collection of 23 different magazine articles written by Tucker Carlson over the past 30 years. Tucker prefaces each one with a brief explanation about why the piece made it to book form. Interestingly, Tucker begins by attacking his publisher, Simon and Schuster, accusing them of political bias as well as his own editor, Jonthan Karp. In the wake of George Floyd's death last year, S&S decided it needed a black diversity editor/publisher. She apparently persuaded S&S to drop Candace Owens (a best-selling conservative black author) as well as Josh Hawley, a conservative Republican senator.
The reprinted articles are older magazine articles and many have not aged well. I found some boring (Senator John McCain), while others were very informative and insightful (embedded in Iraq with a group of military contractors), others informative but horrifying (the left's campaign to increase abortions of Down Syndrome babies) and some amusing (Al Sharpton's peace mission to Liberia). Overall, I enjoyed most of the book.
Verdict: Worth a read. (posted 9/29/21, permalink)
---
'Lincoln Design Heritage: Zephyr to LS (1936-2000)' by Jim & Cheryl Farrell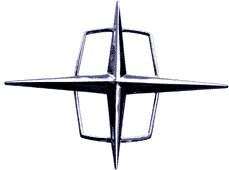 This large-format (approx. 10" x 13") heavy (over six pounds) hardbound book offers coffee table appeal along with a plethora of photographs, artwork and images (1,600 photos total), over 230 bios of designers and clay modelers and a comprehensive history of Lincoln's most important decades. It is a 475-page story plus bibliography and index - over 200,000 words. This limited-edition book is a labor of love by the Farrells, who traveled to Detroit/Dearborn on numerous occasions to scour the Ford Archives, the Henry Ford Museum historical records, as well those at the National Automotive History Collection at the Detroit Library. They also did research at the Art Center College in California, the Collier Automotive Museum collection in Florida as well as other resource sites. The Farrells interviewed hundreds of former Ford employees in order to factually document events chronicled in their book.
In 1999, Jim & Cheryl Farrell wrote and published the highly-acclaimed 'Ford Design Department Concept & Show Cars 1932-1961' (399 pages, over 900 photos, published in 1999) which now fetches $2-300 on the used book market. In that book, every chapter was about a different car; therefore, each chapter stood alone and the book could be read out of order without losing continuity.
'Lincoln Design Heritage' flows chronologically, beginning with the pre-Zephyr John Tjaarda experimental ... (more >>>)
---
'False Alarm: How Climate Change Panic Costs Us Trillions, Hurts The Poor, And Fails To Fix The Planet' by Bjorn Lomborg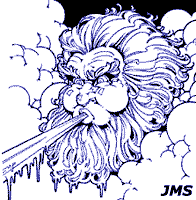 Bjorn Lomborg believes in climate change but also believes that the consequences of slowly rising temperatures are relatively minor and can easily be handled. He wrote, "I remain a skeptic of climate change not because of the evidence for or against it but because so many of its adherents are eagerly using it to impose their preconceived prescriptions for how people should live."
He sites evidence that panic over climate change is causing more harm than good. He also noted that the notion of declining polar bear populations - a favorite claim of environmental wackos - is a falsehood and presents data showing that the population is actually growing.
Hurricanes, wildfires, glacier collapse and other apocalyptic threats are debunked in this book. The author advocates a range of cost-benefit tested policies to address both climate change. Lomborg points out that we can manage global warming through innovation and adaptation. He catalogs the many falsehoods of with climate alarmism and examines the futility and ineffectiveness of many of our current climate policies.
Verdict: Recommended. Very informative … worth a read. But, be warned, more than 20% of the book's pages consist of acknowledgements, notes, bibliography and index. (posted 9/15/21, permalink)
---
'Facing Reality: Two Truths about Race in America' by Charles Murray
Charles Murray's much-maligned 1994 book 'The Bell Curve: Intelligence and Class Structure in American Life' posited that intelligence is the most dominant factor in the trajectory of each person's life, and it serves to predict such things as socioeconomic status and tendencies towards criminal behavior. It turned out that Charles was right. I reviewed his book, 'Coming Apart: The State of White America, 1960-2010', and recommended it.
In this book, Murray provides updated data to support his thesis that there are indeed IQ differences between whites, Asians and blacks. He also presents statistical differences in cognitive ability and crime between the races: black, white, Latin and Asian. His analysis is excellent but the few "solutions" he offers are impractical and unworkable. While Murray has the facts to dispute America's many race hustlers, the race-baiters have the microphones and the attention of media and so-called intellectuals.
Verdict: A good analytical book, full of facts and statistics but, sadly, it offers neither workable solutions nor hope. (posted 9/9/21, permalink)
---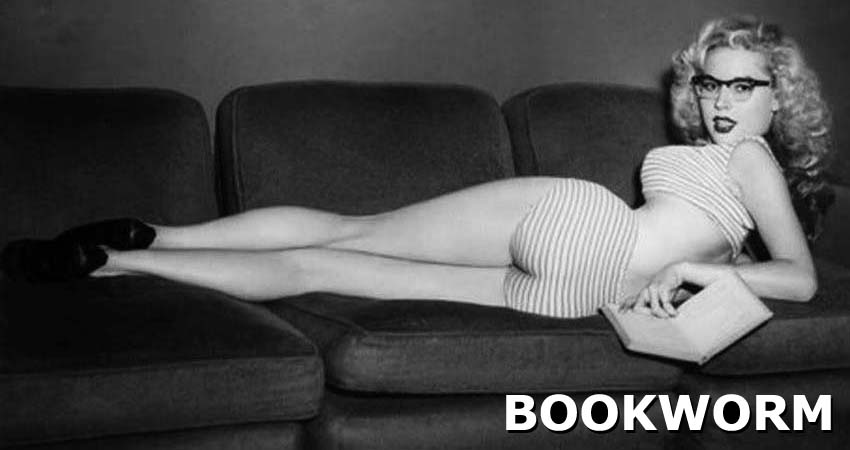 ---
'Sinatra And Me - In The Wee Small Hours' by Tony Oppedisano
The author first met Sinatra in the early 1970s and was more than four decades younger than ol' Frank. But he soon became Sinatra's road manager and confidante. This is not a biography, rather it is an as-told-to' remembrance, with Frank reminiscing about his career and personal past. While the book has a few interesting and new anecdotes, portions of it seem more like a hagiography written by a sycophant.
There are much better books about Frank Sinatra out there, including 'Sinatra: The Chairman' by James Kaplan' which I reviewed in 2016. Nevertheless, 'Sinatra And Me' is a fairly-easy, entertaining summer read. And I did learn a few things, especially about Jilly Rizzo.
Verdict: Recommended - a good take-to-the-beach book. (posted 9/1/21, permalink)
---
'Billion Dollar Loser: The Epic Rise and Spectacular Fall of Adam Neumann and WeWork' by Reeves Wiedman
In 1983, my good friend Jack and his wife traveled across the country to spend the weekend in order to pick my brain about starting a small business. In preparation, I randomly wrote down my thoughts over a three week period. Then just before he arrived, I edited and collated them. One of the many subjects covered was all the crazies, phonies and con men who prey on small business owners. I titled the section: 'People You Don't Want To Do Business With' and listed five red warning flags:
1. People who don't look like business people - who dress bizarrely and unprofessionally
2. Individuals who don't act like business people - have odd conditions and demands, such as meeting at off-business hours, in strange places, etc.
3. People who don't have business cards, notepads and the usual business accoutrements
4. Self-proclaimed inventors/geniuses/paradigm-changers - real inventors don't refer to themselves as 'inventors' to prospective vendors.
5. Prospective customers who spend most of their visit selling you on them and/or their company - if you're a prospect, it's me who should be selling you.
Maybe a guy who raises one warning flag is just a little quirky. But if someone raises more than one red flag, I say throw them out. Adam Neumann, the CEO of WeWork and the subject of this book, is a world-class bullshit artist and oddball. I would have been tossed him out at our first encounter. (If all of Adam's vendors and investors had used my red flag system, they would have been spared a lot of heartache and saved a lot of money.) An alleged billionaire immigrant, Neumann wore shoulder-length hair, walked around in tee-shirts, took his shoes off in the middle of presentations, drank tequila during meetings and walked the streets of New York barefoot, raising multiple red flags. He also had a game-changing Vision and a lofty Mission Statement - a sixth warning flag. I wrote about my skepticism about Mission Statements here. WeWork's goal was "elevating the world's consciousness" - a nonsensical objective in the hum-drum world of office subletting.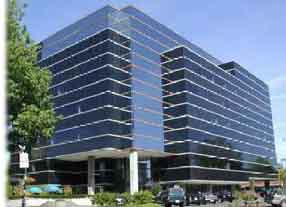 WeWork is basically an office leasing or coworking business - a highly competitive industry with mostly small players. Leasing small offices or cubes has been around for at least 100 years. Often such rentals come with perks such as conference room availability, coffee, as well as telephone answering and/or secretarial services. People can make a decent living operating such a business but it's a relatively low-margin operation. It is cyclical in nature and vacancy rates vary greatly, depending on the economy. If your occupancy rate drops below 80%, you're almost certain to lose money.
WeWork decided to target the burgeoning freelance class resulting from the 2008 Great Recession and corporate downsizing that followed. WeWork offered extra amenities, such as fruit water, networking events and weekly happy hours to differentiate itself from competitors.
Over the course of ten years, WeWork attracted billions of dollars from some of the most sought-after - but apparently gullible - investors in the world, while spending it to build a global real estate empire and requiring continuous infusions of cash to cover the cash-flow needs of this low-margin business and its frantic and chaotic expansion into everything from apartment buildings (WeLive) to private elementary schools (WeLearn, because wife Rebekah Neumann didn't think any of New York's existing private schools were good enough for her kids). The Wall Street Journal reported that Neumann had aspirations "to live forever, become the world's first trillionaire, expand WeWork to the planet Mars, become Israel's prime minister, and become 'president of the world'." That reminded me of comedian Steven Wright's humorous one-liner: "I plan to live forever. So far so good."
WeWork lost $20 billion in 2018 - a good year for the rest of real estate market. But that didn't stop Adam from being driven around New York City in his chauffeured white Maybach limousine. Or flying off to somewhere distant in the company's private Gulfstream G650 - its operating cost alone is in the $1.5-2.5 million per year range. Softbank fell for the pitch; Elon Musk wisely blew Neumann off. In 2019, everything fell apart when the filings for an IPO exposed the true condition of the business boondoggle known as WeWork. Adam and his impulsive, free-spending wife were fired. WeWork exists today as a shadow of its former self. The company announced a $2 billion-plus first quarter loss in 2021, so its long-term survival remains questionable.
The author spins a interesting, readable tale, although the book's jacket blurb noted that this is "the first book to indelibly capture the highly leveraged, all-blue-sky world of American business in President Trump's first term, and also offers a sober reckoning with its fallout as a new era begins." Sounds like something written by a liberal and a very misleading statement at that. Adam Neumann never met Donald Trump and the Trump Organization occupies a different and more-profitable segment of the real estate galaxy. And the investing world of 2021 is much more leveraged than it was during the four years of the Trump administration.
Verdict: Recommended - a very interesting story about business excess, managerial hubris and employee abuse. The WeWork founder is a real PieceOfWork. (posted 8/26/21, permalink)
---

---
'King Richard: Nixon and Watergate - An American Tragedy' by Michael Dobbs
It is difficult to comprehend how Richard M. Nixon ever gained any elective office, much less the presidency. Throughout his adult life, Nixon felt, looked and acted like an underdog. When Nixon was Ike's VP, Eisenhower's many slights including demeaning jibes, made Nixon insecure and ever-afraid that someone was out to get him. Ike dumped on VP Nixon, seemingly at every opportunity for eight years.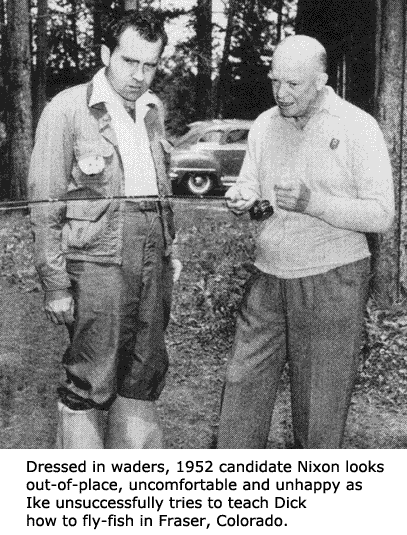 This book claims to be a "riveting account of the crucial days, hours, and moments when the Watergate conspiracy consumed, and ultimately toppled, a president." The problem is that the book stops too soon - abruptly ending in mid-July 1973 just as the existence of the White House taping system is disclosed. It is an odd place to stop. Yet to come were VP Agnew's resignation, the Saturday Night Massacre (10/73), the "I am not a crook" speech (11/73), the indictment against seven former presidential aides (3/74), the subpoena for the White House tapes (4/74) and many other events, culminating in President Nixon's resignation on August 9, 1974.
The narrative - such as it is - flows well. Reading it is a bit is like watching a train wreck in slo-mo - you know how it's gonna end but you can't look away - the story remains that compelling. The characters are the way I remember them. Gordon Liddy is a lunatic, Martha Mitchell is crazy, E. Howard Hunt is a very odd duck. I struggled with the way John Dean was presented; I always felt that he was self-serving and knew exactly what he was getting into. Many of the players in this tragedy were self-serving and self-dealing.
This book managed to dredge up a lot of old memories and impressions from my aging brain. In the end, Nixon fell. I was surprised that he just didn't destroy the tapes and play hardball. No matter. Tricky Dicky was a flawed, morally-compromised individual but history now judges him with less rancor than his liberal predecessor, Lyndon Johnson. That said, it should be remembered that Federal regulations grew 19% under Lyndon B. Johnson but grew a whopping 121% under Richard M. Nixon. Watergate aside, he wasn't that great of a president.
Verdict: For obvious reasons, I'm giving this book a 'Incomplete' grade. (posted 8/18/21, permalink)
---
'Maverick - A Biography of Thomas Sowell' by Jason L. Riley
Thomas Sowell is a well-known, oft-quoted economist and social theorist. He covers history, economics and political science in his writings. He is a senior fellow at the Hoover Institution think tank and is one of the few black conservative thinkers in the U.S.
Born in the south, orphaned at an early age and taken in by relatives, the family relocated to Harlem when he was nine. Due to financial issues and deteriorating home conditions, he dropped out of Stuyvesant High School, lived for a while at the YMCA (sleeping with a knife for his own protection) and then served in the Marine Corps during the Korean War. Upon his discharge, Sowell worked at a government job in D.C. and attended night classes at Howard University. He later enrolled at Harvard University, graduating magna cum laude in 1958. He received a master's degree from Columbia University in 1959 and earned his doctorate in economics from the University of Chicago in 1968. Famed economist Milton Friedman was his mentor and professor.
Sowell taught at several colleges and has written more than thirty books, and his work has been widely anthologized. He believes the empirical approach to economic and social policy. Christopher DeMuth, former head of the American Enterprise Institute, admires Sowell's "seemingly effortless ability to make mincemeat of sloppy thinking."
I have read and favorably reviewed Sowell's 2009 book, 'Applied Economics: Thinking Beyond Stage One', his 2018 book, 'Discrimination And Disparities' and have quoted him over 100 times on my blog pages.
In this book, Jason Riley offers a sorta biography of Sowell. He doesn't consider it a complete biography because Sowell wrote his autobiography some years ago. There is, therefore, not a lot of original content in the book. Much of it is a patchwork of passages from Sowell's publications, mixed with opinions of those who know him. Parts of the book concentrated on how Sowell's beliefs changed with time and exposure to factual data - in his college years, Sowell was an avowed Marxist. But Sowell's life experience eventually gave him a conservative outlook. If you haven't read all of Sowell's thirty-plus books, Riley's book offers a good summary of the man and his intellect.
Verdict: Recommended. 'Maverick' showcases Sowell's most significant writings and follows the life events that shaped and changed his ideas, making him one of America's most influential conservative thinkers. (posted 8/12/21, permalink)
---
'Nissan Z - 50 Years of Exhilarating Performance' by Pete Evanow
I reviewed an earlier edition of this book in June 2020. It has now been reworked and updated to include the next generation Z-car, the 2023 Nissan Z. Shown in the book are numerous photographs of the Z Proto, a thinly disguised teaser of the next generation Z-car. The new Z incorporates features and design cues from previous Zs, including a hint of the 240Z's scooped headlight buckets and the 300ZX-inspired rear facia. Overall it is a striking, distinctive and handsome car.
According to Car and Driver, the 2023 Nissan Z will start at $45,000 and will be powered by the 300-hp 3.0-liter V6 from the Infiniti Q60. "Nissan has promised a six-speed manual transmission as standard, but we expect that a seven-speed automatic will also be offered as an option." The new Z will have a 400 horsepower twin-turbo engine as an option.
It is remarkable and a wonderful surprise that Nissan is continuing the Z. The outgoing 370Z sold only about 2,500 units in 2020. In the mid-80s, as many as 72,000 Zs found buyers - 80% were sold in the U.S. The new Z is expected to be available for sale sometime in 2022.
I have a real soft spot for Z-cars, having owned a 1992 300ZX Twin-Turbo:

Nissan has struggled as a brand in recent years. The 2018 arrest of former CEO and Chairman Carlos Ghosn on allegations of fiscal irregularities didn't help. In 2020, Nissan Group announced total calendar year 2020 U.S. sales of 899,217 units, a decrease of 33.2% compared to the prior year. Nissan got hammered because the rental car market fell precipitously due to the virus.
After losing billions in 2020, Nissan made a profit in the first quarter of 2021 helped by a weaker yen and favorable demand in the United States and China. Nissan's first-quarter worldwide sales were up 63% from a year ago. Furthermore, Nissan Motor Co. delivered an unexpectedly upbeat second-quarter report, not only announcing a profit for the April-June quarter but also upping its earnings outlook for the entire year. "We have delivered a strong performance in the first three months of our new fiscal year," said Nissan Chief Executive Makoto Uchida. The company, he told reporters, is "regaining its shine." For the quarter ending June 30, Nissan reported an operating profit of $688.6 billion - very good news, indeed.
Pete Evanow's book is a celebration of all things Z and covers everything from the beginning of Datsun's sports car roots through the forthcoming 2023 model. Beyond the history of the model, this handsomely-illustrated book also covers the Z's significant racing successes. It also has chapters on Z Car Clubs, Z enthusiasts as well as modified and tastefully customized Zs, especially 240Zs. It is a large format hardcover book, approximately 9 x 11, 176 pages in length and has over 200 photographs, most of them in color.
Verdict: Highly recommended. Just like the 2020 edition, this book is a well-written and comprehensive story of a great sports car with a remarkable history. I thoroughly enjoyed reading it and learned much from the book. (Review copy supplied by Motorbooks, an imprint of Quarto.) (posted 8/4/21, permalink)
---
'Pizza Czar: Recipes and Know-How from a World-Traveling Pizza Chef' by Anthony Falco
Many ancient cultures, especially in the Mediterranean region, produced basic flatbreads with a variety of toppings. A precursor of pizza was probably the focaccia, a flat bread known to the Romans as panis focacius, to which toppings were then added. The word pizza was first documented in A.D. 997 in Gaeta and successively in different parts of Central and Southern Italy.
Modern pizza evolved from similar flatbread dishes in Naples in the 18th or early 19th century. Pizza was mainly eaten in Italy and by emigrants from there. This changed after World War II, when Allied troops stationed in Italy came to enjoy pizza along with other Italian foods. In postwar America, it became a popular staple as pizza - or tomato pie - restaurants sprung up everywhere. In 1953, pizza was acknowledged as a nationally-recognized product in the song 'That's Amore', in which Dean Martin warbled, "When the moon hits your eye like a bigga pizza pie, that's amore!"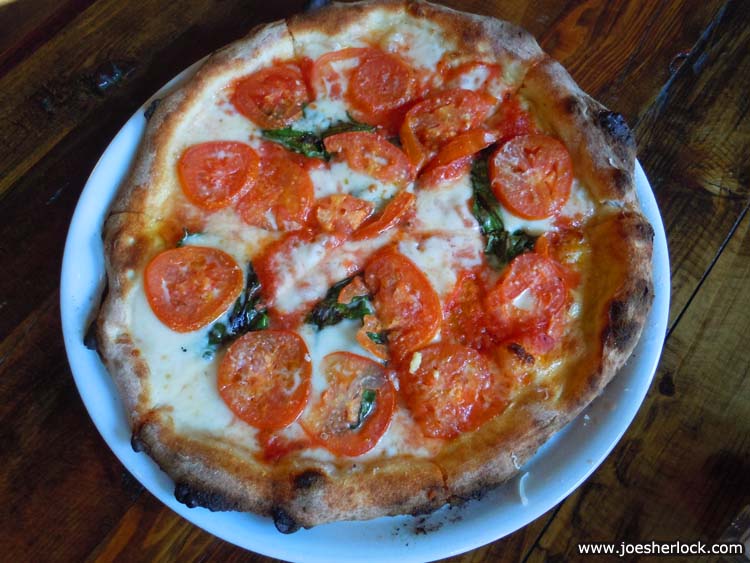 Many of the pizza joints were mom-and-pop operations owned and run by Italian families (mostly in the Northeast and West Coast plus Chicago), ranging from plain-Jane store fronts with linoleum-topped tables to fancier establishments with indirect lighting and wall murals showing Venetian gondolas and Tuscan hill towns. All offered wonderful pizza (and often other Italian dishes, too). But the owners got old and wanted to retire.
Unfortunately, their children - having gone to college and now working in high-paying, dress-up desk jobs - had no interest in slaving over a hot kitchen stove. Great pie palaces such as Villa Napoli in Philadelphia and Tony's Junior Villa in Newton Center, MA closed their doors. That's when invaders from the Midwest - Pizza Hut (a Kansas operation founded in 1958), Domino's (a Michigan firm started in 1960), Godfather's (Nebraska-based, opened in 1973) and other franchisors - moved in. Their offerings were blanderized in an effort to offend no one in Iowa or North Dakota.
There are exceptions: Tony's in Ivyland, PA still offers the best genuine tomato pies, tasting just like the pies from their NE Philly location did when I ate there in 1959 - and Tony's original Frankford Avenue location is still in business. Patsy D'Amore's, located in the LA Farmers Market, serves up the closest thing to old-time New Jersey Boardwalk pizza, properly flavorful and greasy. In the '40s, Sinatra bankrolled Patsy D'Amore because Frank couldn't find any decent Italian food in Los Angeles.
Today, there has been a renaissance in good pizza with single locations or small chains offering authentic 1950s pies. Anthony Falco's book is about what it takes to make great pizza. He got his start at Roberta's - once a Brooklyn hangout spot for working artists - then Falco branched out to pizza consulting worldwide. Many of his creations begin with New York-style pizza - thin, foldable crust with rich, flavorful sauce and cheese. Others call this Boardwalk-style (from take-away places on the boardwalks of the Jersey shore). In Philadelphia, there was once a chain called King of Pizza that offered thin-crust, by-the-slice takeaway, so many people from Philly talked about King of Pizza-style pizza.
Falco also discusses Neapolitan Pizza which has a thicker crust and is often made in rectangular pans. One of the best Neapolitan pies I've ever had was from a small family place on Mission Street in San Francisco. Up till the late 1980s - when the neighborhood went to Hell, you could find great Italian food or Mexican food in the Italian or Mexican neighborhoods in the Mission District.
Pizza is now a world food and the book covers pizza as presented in Toronto - where a 'slice' in Toronto is called a 'super point', Brazil - San Paulo and Rio have different approaches to pies, Tokyo (precise and artful, arrangement is important), Thailand (New York-style and 'original' Pizza Hut recipes) as well as Portland, Oregon where dough is very important. Actually, so-called Portland pizza extends from Eugene, OR north to the Canadian border. Dough options often include whole-wheat and sourdough. Mazzi's (Eugene - formerly had restaurants in Corvallis, Portland and Anchorage, AK) and Woodstock's (Corvallis, OR) are dough-centric. Izzy's - a former Shakey's franchise - offers better-than-Shakey's quality (faint praise) and can be found throughout Oregon and Washington.
The author posits that Pizza Hut once made really great pizza but they have cheapened their product over time. On trips to the Midwest during the early 1970s, I was often stuck with nothing but a Pizza Hut to get my pie fix and I never thought very highly of their offerings. In those days, most of the Midwest was a pizza desert (a drought of Italian pie-makers) - that's how all these catsup-sauce franchised interlopers got a leg-lock on the region.
Falco is about recipes, ingredients, sources of ingredients, equipment and kitchen layout and that's what he covers in his book. He also covers some oddball pizza toppings such as mashed potatoes.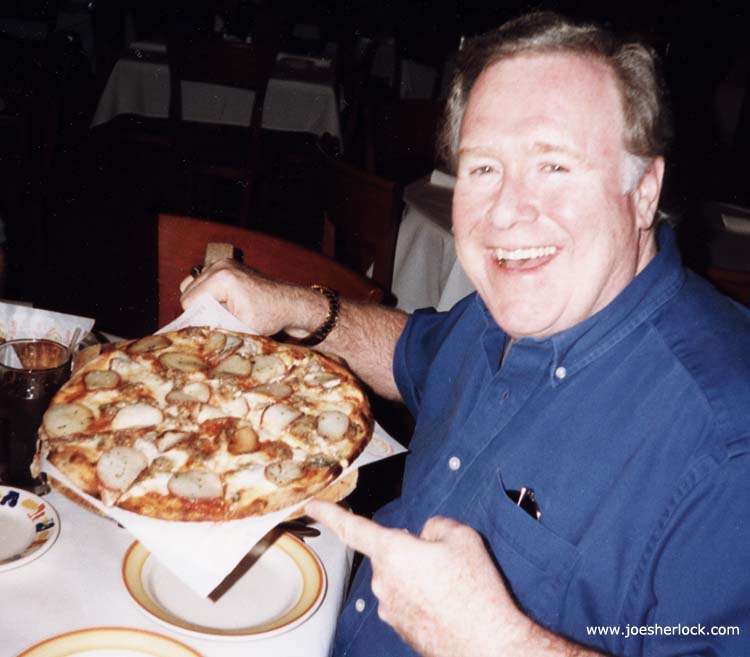 In 1999, I sampled a meatball and potato pizza at the Italian Bistro in Pennsauken, NJ. It was surprisingly tasty.
---
He doesn't discuss marketing or business strategy. I believe that, while it takes real effort to make great pizza, it is hard to make really bad pizza, although I think Pizza Hut, Godfather's and Little Caesar's try hard to do so.
These days, most pizza joints go out of business not because of lousy pizza but because - in the very competitive world of pizza - the owners don't understand business and marketing basics. In the 1990s, I consulted with a small pizza chain that offered pretty good pizza but had bad employees, terrible ambience and lousy promotion. They stubbornly refused to change their business strategy, market positioning/branding and perceived image, even though their existing modus operandi wasn't working at all - the chain had consistently lost money for the prior six years and was losing more each year. The last store closed in 2013. I'm surprised that the firm held on for that long.
During my business consulting career, I helped numerous restaurants and published and article, 'How To Succeed In The Restaurant Business', here.
Falco's book is full of recipes, great stories and lots of colorful photos. It's a fun read.
Verdict: Highly recommended. If you like pizza, you'll find this book mouth-watering. (posted 7/28/21, permalink)
---
'A Man & His Car: Iconic Cars and Stories from the Men Who Love Them' by Matt Hranek
This is a hardcover book in a slipcase, first published in October 2020. The book's apparent objective is to explore the connection between car owners and their rides. It is primarily a photo book, with each vehicle photographed against a black background and a brief explanation about why the auto is important to its owner.
The collection and stories are uneven - some stories (Jay Leno) are well-told; others (Snoop Dogg) are just dumb. Sometimes the owner is not around to make his/her case: Seven cars are from the Peterson (including Steve McQueen's green 1957 Jaguar XK-SS roadster), seven from the Alfa Archive and nine are from the Henry Ford Museum. Some of the cars are beaters, others are concours condition.
Verdict: Meh. A contender, spoiled by inappropriate selections. (posted 7/22/21, permalink)
---
'Volkswagen Type 4: 411 and 412: The Final Rear-Engined VW Cars' by Marc Cranswick
The Volkswagen Type 4 (411 and 412 models) was VW's attempt to capture the luxury-compact market segment and offer VW's first four-door model, while adhering to VW's traditional air-cooled, rear-engine design. Following the worldwide success of the Beetle, CEO Heinz Nordhoff was looking to expand VW's reach to better, more-profitable markets. But he dithered for more than a decade, commissioning numerous new prototypes and then never greenlighting any of them. One biting industry-insider quip was that the 411, finally introduced in 1968, stood for "four doors, eleven years too late."
In a rapidly-changing automotive landscape (new competition from Japan, an abundance of new American compact car models, rising labor costs in Germany, rampant worldwide inflation, new government pollution and safety regulations), the bland, overpriced Type 4 was an underwhelming offering - a car in search of meaningful context and a market. The haut monde had no use for a "luxury car" with a VW badge affixed. It flopped in the marketplace. (Volkswagen apparently didn't learn its lesson - thirty-some years later, it offered The W12 engined Volkswagen Phaeton as a Mercedes-beater. It bombed as well - only 25,000 found buyers worldwide in its first four years of production.)

People loved the VW Beetle because it was a well-made, simple car. And its low price caused owners to forgive its shortcomings. The Type 4 model was more complex, thirstier and much pricier - over $3,000 in an era when a new regular Beetle could be had for around $2,000. Because of the higher price, buyers had higher expectations and were disappointed by the lack of luxury features - for example, the automatic floorshift lever had no illumination, something which was a nuisance at night. The 180-inch long, 68-horsepower Type 4 was considered underpowered, especially for the U.S. market. And, when you start hanging air conditioning compressors and other accessories on an air-cooled engine, things get complicated and troubles mount. (In an article about Franklins of the 1930s, Michael Lamm discussed in detail the problems and limitations of air-cooled engines.) The Type 4 was the last new air-cooled, rear-engined Volkswagen model introduced. The Passats, Rabbits/Golfs and Sciroccos of the mid-70s were all water-cooled and had reliability-issues of their own.
In the U.S., some of the troubles and customer complaints arose because Volkswagen of America began tightening the screws on warranty work - starting in the early 1970s - and tried to weasel out of warranty claims. Disgruntled, formerly-loyal customers grumbled and took their new car business elsewhere. In Europe, as pointed out in the book, the Type 4 had a host of new compact competitors - Ford, Fiat, Opel, Peugeot, Renault - offering better features, options and more attractive pricing.
In the United States, VW sold 117,110 Type 4s from 1971 to July 1974. Worldwide, fewer than 368,000 411 and 412s were sold during its eight years in the marketplace - a woeful track record. The ones I remember seeing were sitting in dealer showrooms rather than on the road. Back in the day, I knew lots of folks who owned Bugs, buses and Type 3s, but I never met anyone who purchased a Type 4. Most felt that the Type 3 wagon was perfectly fine and didn't need the more-expensive Type 4 station wagon. Volkswagen's overall U.S. sales peaked in 1970 and it struggled to recover from its mistakes of the 1970s and '80s, the 411/412 being just one of them.
These days, the German firm is healthy again, with Volkswagen AG and Toyota slugging it out for top position in the worldwide auto market. But the Volkswagen brand never fully recovered in the USA. I remember that, in the early 1990s, Lincoln outsold VW in the state of Oregon. In 2020, Volkswagen sold 323,634 vehicles in the U.S., far less than Toyota's 2,112,941 vehicles. Honda sold 1,199,805 vehicles, while its upscale Acura cousin moved 146,982 vehicles. Nissan sold 899,217 vehicles, while Hyundai, Kia, Subaru and even Mercedes-Benz outsold VW in the States in 2020.
I had enjoyed the author's earlier book about Porsche, 'Cranswick On Porsche: A Modern Interpretation of the Porsche Story'. I remember it as direct and on message. I had expected this book to follow such a pattern. Alas, I was disappointed.
This book begins with a history of Volkswagen (1938-68, covering 12 pages). I think most people interested in the Type 4 are very familiar with the history of the marque, which could have been summarized in fewer pages. Rather than using appropriate historical photos for the history segment, the author chose to post photos of hopped-up VWs, toys, automobilia and kitsch. There was a certain flippancy in his tone and, if I read the descriptor "ye olde" one more time, I was prepared to scream.
Throughout the book there are amateur photos, some slightly out of focus as well as inexplicable photos of Japanese actress Hidemi Aoki posing beside various non-Volkswagen vehicles (Mercedes, Excalibur, etc.), photos of a VW coffee mug, a Beetle-shaped chocolate posed beside a cat, and various cartoon caricatures by the author. Out of 194 pages, fewer than 65% specifically cover the 411/412 cars. Nevertheless, the sections covering the Type 411 and its restyled 412 successor were covered in depth.
Following the Type 4 section, there is a chapter titled 'Volkswagen - A Company In Transition'. It is well-written and covers the transition to water-cooled engines, the demise of the air-cooled Beetle and the rise of Volkswagen AG as a contender in the world auto market.
Chapters titled 'Sporting VWs' and 'VW Off-Road' were mostly about Beetles, Things and Buses, had no relevance to the purported subject of the book and came across as otiose page-filler.
Verdict: Recommended for VW enthusiasts and/or folks interested in the 411/412 saga. There is a dearth of books on this subject and the author covers the Type 4 in a yeoman-like manner. My complaints involved the unnecessary padding that added nothing to the VW 411/412 story. (Review copy supplied by Veloce Publishing.) (posted 7/8/21, permalink)
---

---
'The IROC Porsches: The International Race of Champions, Porsche's 911 RSR and The Men Who Raced Them' by Matt Stone
It seemed like a great idea at the time. Bring together twelve of the world's champion race car drivers, put them in virtually-identical cars - differing only in color - and have them race, taping and broadcasting the race so that fans could see it without being in the stands.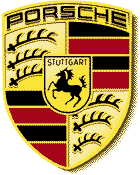 The International Race of Champions (IROC) was created by Les Richter, Roger Penske and Mike Phelps and was promoted as an equivalent of an American motorsports All-Star Game. Racing fans were pumped because drivers from several different disciplines could be seen competing on a level playing field. For the 1974 IROC Championship (which started in December 1973), 1973 Porsche Carrera RSR models were fitted with a 3-liter, naturally-aspirated engine and a big flat whale tail replacing the Carrera's smaller ducktail spoiler. The Porsches were fitted with wide tires and flared fenders. Each car was painted a different color with a minimum of sponsor decals and was therefor easily identified by spectators.
The original idea was to use different venues/styles of race tracks. In the end, the first season consisted of three races at Riverside - a sports car track with lots of twists and turns and a fourth race at Daytona which has some twisties as well as a long straight and large oval. Nevertheless, the first season was quite exciting, attracted a variety of drivers, received favorable press coverage and was a big success for ABC's 'Wide World Of Sports', who had no trouble attracting advertisers.
The following year, Chevrolet Camaros replaced the Porsches. It saved money and, since more and more of the drivers were from NASCAR, the front engine, rear-wheel drive configuration was more familiar and comfortable. New venues were added but they were NASCAR-friendly oval race tracks. As time went on, IROC cars got more decals and IROC eventually morphed into just another NASCAR event. The last IROC race was in 2006.
This large format (10" x 12") book focuses on the first IROC season - only about 10% of it is devoted to post-Porsche IROC. It profiles the cars, drivers, the races, the media coverage and the aftermath, including the fates of the much sought-after Carrera RSRs. For those of a certain age, the names bring back memories of that racing era: Emerson Fittipaldi, AJ Foyt, Richard Petty, Al Unser and championship winner Mark Donohue. And I chuckled when I saw photos of Jackie Stewart with his giant 1973-vintage sideburns.
The book is well-designed with lots of high-quality photographs (a mix of color and black & white) combined with Matt Stone's well-researched and engaging writing. The book itself has a lot of clever elements. Remove the jacket and you'll find a cover with thirteen vertical stripes. Each color represents one of the Porches raced in the first IROC season. The cover is embossed with the profile of a Porsche Carrera RSR. Clever.
Verdict: Highly recommended. (Review copy supplied by Motorbooks, a Quarto Imprint.) (posted 6/23/21, permalink)
---
'Beneath A Scarlet Sky' by Mark Sullivan
This is a true story which has been novelized for dramatic purposes. It follows the actions and interactions of Pino Lella, a Milanese teenager caught in World War II and squeezed by Nazis, Fascists and friends in the resistance. The book interested me because little has been written about the Italian resistance during the war.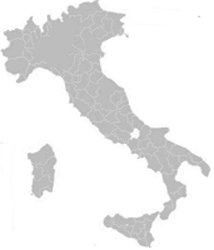 Early in the tale, Pino joins an underground railroad helping Jews escape over the Alps. He later joins the German army as a spy. By war's end, he is a hardened and saddened 18 year-old.
Pino is a hero - committing acts of bravery over and over. In many ways, the book reminded me of 'Unbroken: A World War II Story of Survival, Resilience, and Redemption'. This page-turner is very well-written and gives us an inside look at Italy as experienced by those who endured the war years.
Verdict: Highly Recommended. (posted 6/17/21, permalink)
---
'Fish Out of Water: A Search for the Meaning of Life' by Eric Metaxas

I was looking forward to this book because I've read the author's other works ('Bonhoeffer: Pastor, Martyr, Prophet, Spy', 'Martin Luther: The Man Who Rediscovered God and Changed the World' and 'Seven More Men: And the Secret of Their Greatness'). I have also seen Eric on television and he is well-spoken.
This book is part-memoir, part-autobiography - it ends with his 'conversion' to born-again Christian thirty-some years ago. I wanted to like this book but his writing tends to be ponderous and - perhaps because he is part German - this one sits heavier than a big serving of Rahmschnitzel with a large side of Dampfnudeln.
Unfortunately, Eric's bio meanders along aimlessly, with pointless stories about his many relatives as he struggles to fit into a world in which he's always the outsider. He eventually graduates from Yale and, for reasons never explained, is unable to secure a good-paying job in the Morning in America year of 1984. His vision/conversion is apparently very meaningful to him but seemed rather banal to me. But, as an evangelical friend used to say, "Whatever floats your boat." That seems relevant because his conversion involved a fish.
Verdict: Skip it. This dull, rambling and tortuously-slow tome is not worth your time. (posted 6/9/21, permalink)
---
'The Tyranny Of Big Tech' by Josh Hawley
This book has an interesting back story. Senator Hawley's book was cancelled by publishing giant Simon & Schuster, after Hawley refused to blame President Trump for the January 6th "riots" and condemn the participants. I know what a riot looks like, I see television coverage of Portland's daily burning and destruction on my local news programs. I am also aware of the falsehood that D.C. protesters "killed" policemen. The only person killed was unarmed military veteran Ashli Babbitt - fatally shot by an as-yet-unidentified Capitol policeman.
Hawley had correctly questioned the results of the 2020 presidential election, which thousands of people protested at the U.S. Capitol on January 6, 2021. And the police invited them inside. Unlike what is seen in Minneapolis, Detroit, Seattle, Portland and elsewhere, there were no fires, no looting and minimal damage during this protest.
In any case, conservative publisher Regnery Publishing picked up Hawley's book and it is now a best-seller ranking number six in Publishers Weekly's latest list of hardcover nonfiction titles. Winning is the best revenge, they say.
This well-written book documents the abuses of Big Tech - Facebook, Google, Apple, Amazon, Twitter et al - and their assault on American's first amendment rights. These companies have become a techno-oligarchy, amassing overwhelming economic and political power.
As I read the book, I recalled that Henry Ford sold lots of product, got rich and had a large share of his market (in 1921, Ford's Model T commanded 60% of the world's new car market), so he went into the newspaper business, buying the 'Dearborn Independent', and using it to promote his anti-Semitic and biased views.
Fast-forward to now: Jeff Bezos sells lots of product, is rich and has a large share of the online market (at least 55% of all e-commerce sales come from Amazon), so he went into the newspaper business, buying the 'Washington Post' to espouse his liberal and biased views. Amazon Web Services de-platformed the conservative social media platform Parler earlier this year. Rachael Bovard wrote, "The reality of Amazon, and with all of Big Tech, is that its collective market power seamlessly translates into cultural power as well. These companies are changing our values as much as they are transforming our markets." Indeed.
Verdict: Highly recommended. I learned much from reading this book, although Hawley's suggestions about what we can do to dismantle Big Tech (limit your time on devices, don't patronize Amazon, don't use Google, etc.) are pretty basic and won't be effective unless everyone does it. I think a legal or legislative solution is more appropriate such as repealing Section 230, the hotly debated legal shield that protects tech platforms from liability. (posted 6/3/21, permalink)
---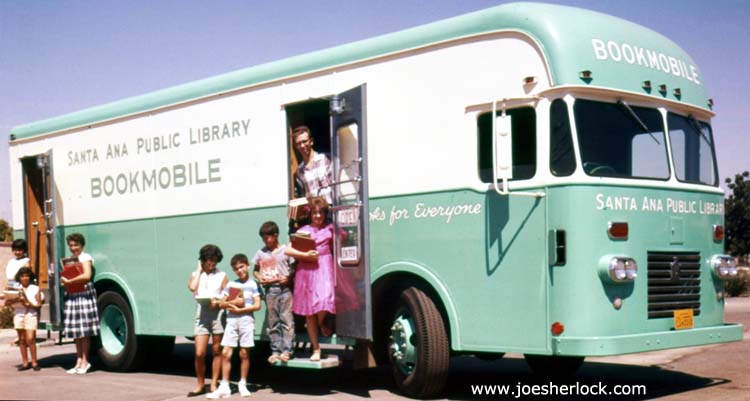 ---
'Beyond Order: 12 More Rules for Life' by Jordan B. Peterson
Jordan Peterson is a Canadian clinical psychologist, cultural critic, and professor of psychology at the University of Toronto. He has become a YouTube sensation based on videos of his self-help lectures. I reviewed his previous book, '12 Rules for Life', here.
Peterson's latest work proclaims that we now need twelve additional rules. What? Why more rules? Aren't twelve enough? People like order and a few rules but 24 is too many. And you know that his next book will bring the total to 36. God gave Moses 12 Commandments. In Jesus' time, the Jews whined that there were too many rules, so Jesus simplified it down to two: Love God. Love your neighbor.
The book begins with a recap of the Peterson family's considerable recent health challenges, including Jordan's addiction to pharmaceuticals. It's a little unsettling to have a psychologist/addict doling out life advice. I found this book less enjoyable than Peterson's earlier work. The book seemed full of filler and historical tales which were lengthy and - to me - irrelevant. Some of his patient stories were interesting; others were unrelatable. One hundred pages in, I found myself skipping through boring parts … often.
Verdict: Don't bother. Instead, go get a copy of M. Scott Peck's classic self-help book from 1978, 'The Road Less Traveled'. It gets straight to the point with far fewer rules. (posted 5/26/21, permalink)
---
'Ford Model T, An Enthusiast's Guide - 1908 to 1927 (all models and variants)' by Chas Parker (with Chris Barker, Neil Tuckett and others)
Before the Ford Model T, cars were mere playthings for the rich. Henry's T didn't just put America on wheels, it put the world on wheels. The Model T was the first truly affordable car for the working man. Initially priced at $850 in 1908, the price dropped to $390 by 1914 due to production efficiencies. By 1927 a new Model T could be had for as little as $260. At its peak popularity, 1.25 million Model Ts were sold each year. By 1918, Ford's American market share was an astonishing 49%, while 40% of the cars on British roads were Ts. By 1921, the Model T commanded 60% of the new car market around the world. Over 15 million Model T Fords were eventually produced.

Auto scribe/engineer/philosopher L. J. K. Setright wrote, "So profound was the effect of the Model T Ford on America, so much did it change the nature of the nation … its art, its music, its social structure …, that Henry Ford, who was responsible for it all, must be seen as the most effective revolutionary." The Model T tops my list of '10 Cars That Changed Everything'.
Unfortunately, the Ford Model Ts time came and went. Henry Ford failed to realize this and had to play catch-up with the Model A successor. By the 1920s, the 20 horsepower Model T was underpowered and its simple planetary transmission and lack of adequate braking system rendered it unsuitable for modern roads. In the late 1980s, I belonged to a local historic auto club. When we did tours, members with stock Model Ts couldn't bring their flivvers along, because they couldn't keep up with traffic, even on a 50 mph road. While stock Ford Model Ts can reach 45 mph, they are uncomfortable at such a pace. Cruising speed for a Model T is in the 30-35 mph range.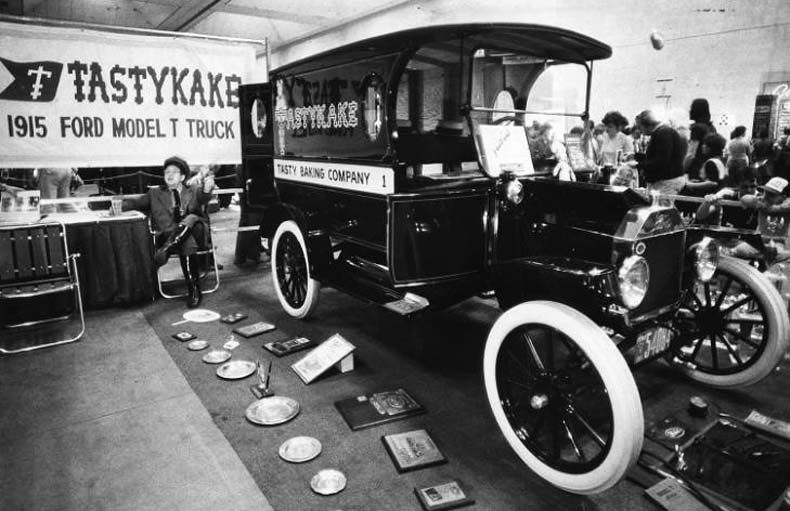 This 160 page, (8.5 inch x 11 inch) hardcover book is full of photos. The historic ones are black and white, while the remainder are color. It covers the Model T quite thoroughly providing an insight into the design and construction of the car in its many body styles and variants. The book details changes over time, owner experiences and adventures, restoration, and Model T racers. It also covers the engineering of various components and technical aspects of this iconic car. I learned much from reading this book and found it quite interesting.
I had minor misgivings about the book's content. Because of different contributors for different chapters, there was some repetition. And the Henry Ford biography chapter (written by Diane Murphy), minimized Mr. Ford's shortcomings to such a degree that it was more of a hagiography. In the discussion of hot rodding, I question whether Norm Grabowski's Kookie's Kart was the first Model T hot rod.
Verdict: Highly recommended for anyone interested in the Ford Model T. It is a very comprehensive book which is not only entertaining but will serve as a great reference source. (Review copy supplied by Porter Press) (posted 5/20/21, permalink)
---
'After: A Doctor Explores What Near-Death Experiences Reveal about Life and Beyond' by Bruce Greyson, MD
In 1975, Dr. Raymond Moody wrote 'Life After Life', a book describing experiences of patients who had near-death experiences. It was an interesting book on a subject which was not well-covered. Lots of people have written books about the afterlife/near-afterlife since then.
Forty-five years later, Dr. Bruce Greyson published his version of a book about the NDE phenomenon. I expected some new groundbreaking information. Nope. This book is a mix of anecdotal stories from patients along with stories the author's professional prowess and credential-building. And it's much more boring than Moody's book.
Verdict: Don't bother. Save money by picking up a paperback copy of Moody's book at a used book outlet. (posted 5/14/21, permalink)
---
'1970 Maximum Muscle: The Pinnacle of Muscle Car Power' by Mark Fletcher and Rich Truesdell
When I first saw the title of this book, I wanted to punch somebody. 1970? Are you kidding? But then I began to read the book and calmed down. I would have thought that 1967-68 was the muscle car pinnacle. Certainly, there had been Shelby Mustangs since 1965, the Chevy Camaro debuted in the 1967 model year as did the Z/28 performance version. The Pontiac GTO was introduced in 1964 and got more powerful every year. As did the Olds 442. The Buick Skylark Gran Sport appeared as a performance package in the 1965 model year. The AMC Javelin debuted in late '67, the AMX appeared a few months later. On the other hand, the Pontiac GTO 'The Judge' wasn't introduced until 1969 and the Dodge Challenger didn't appear until the 1970 model year. And, although the cars of 1970 were bigger, fatter and more federally-regulated than cars of 1967, they had far more powerful engine options and there were more of them. So, I'd say that the authors made a compelling case for their pinnacle pick.
Certainly by the mid-70s, muscle cars - and cars in general - were a joke. Horsepower was curtailed and performance was lame. Starting with the 1973 models, 5-mph bumpers were mandated. For the first couple of years, most cars looked atrocious, sporting big black rubber bumper guards or oversized chrome bumpers that stuck waaaay out from the body of the car and added weight. Ever-tightening engine emission regulations robbed power and hampered driveability. The primitive pollution controls made them run horribly, especially when started cold. Starting in 1973 or so, I spent many a chilly morning, sitting in a rented Dodge or Mercury with ice-cold vinyl seats, waiting for the engine to warm up enough that I could make a left exit from a Ramada Inn without stalling and getting killed by an oncoming delivery truck. Or an overweight Plymouth Fury police car.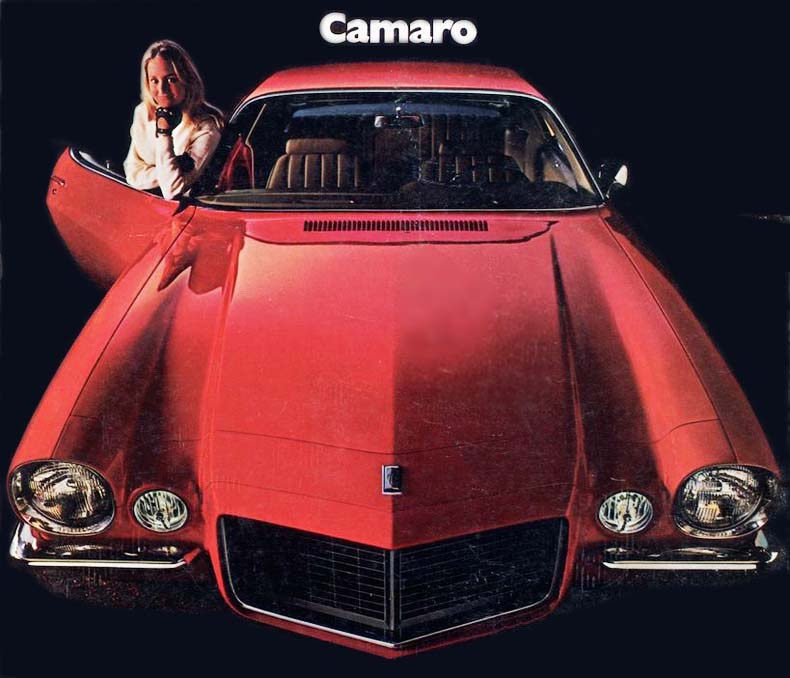 The second-generation 1970 Chevrolet Camaro was an all-new car with its basic mechanical layout familiar and engineered much like its predecessor with a unibody structure utilizing a front subframe. Even with the not-very-fast base straight-six-cylinder engine, it was still a looker. The 360 horsepower LT-1 engine in the 1970 Z-28 came from straight out of the Corvette. The 1970-72 Chevy Camaros - before the big bumper era - were arguably the most beautiful Camaros ever produced.
---
Indeed, there were lots of powerful cars to choose from in 1970, including the outrageous-looking 1970 Plymouth Road Runner Superbird. I learned from the book that, even though the '69 Dodge Charger Daytona and the '70 Superbird looked like twins at first glance - with their sloped noses and huge basket-handle ear wings, none of their body components were interchangeable. The plethora of muscle cars from that era was formidable: AMC's Hurst SC/R Rambler, Dodge Super Bee, Mercury Cougar Eliminator, the Boss 302 Mustang, the rare Ford Talladega, the ugly-nosed Mercury Cyclone Spoiler 429, Plymouth's Big-Block Cuda and many many more. All are covered very well in this comprehensive 9.5" x 11" hardcover 70-page book which is chock-full of color photos. I learned several things from it and found it easy to read.
Authors Fletcher and Truesdell began the book with a quick summary of the life and death of the muscle car. In 1970, I was in my late 20s and was gainfully employed. I agree with much of what the authors wrote. I would add that people had gotten used to gasoline being a stable commodity and its availability was not in question. Following the OPEC gas shortage of 1973, people became nervous - about the price and availability of fuel, the rising inflation rate and a general uncertainty about the economy ... and their jobs. The recession of 1974-75 confirmed their worst fears. This was no time to buy a gas-guzzling muscle car and sales dropped like a stone. The gasoline uncertainty/nervousness of the 1970s was not too dissimilar from the toilet paper uncertainty/nervousness of 2020.
I had one minor gripe. The authors casually mentioned Jim Wangers, with no further explanation about the man. (Odd, because they did so well elaborating on details of other, somewhat obscure people, cars and equipment.) Jim was the legendary advertising and promotional guru for Pontiac. He helped create the legend of the Pontiac GTO and other Pontiac muscle machines. His 1998 memoir, 'Glory Days: When Horsepower and Passion Ruled Detroit' is definitely worth a read, if you can find a copy.
Verdict: Very highly recommended, especially for muscle car fans. Please don't punch the authors; they did a superb job overing a multi-segmented subject. While this book is chock full of details, it is not at all boring and makes for a fun read. The photography is professional grade and evoked many memories for me. (Review copy supplied by Motorbooks, an imprint of Quarto Publishing) (posted 5/6/21, permalink)
---
'Ticking Clock: Behind the Scenes at 60 Minutes' by Ira Rosen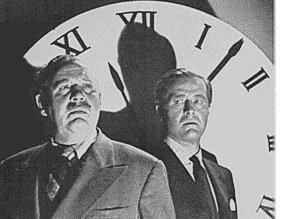 Former '60 Minutes' producer Ira Rosen reveals lots of behind-the-scenes stories about the people and the show. The book is gossipy and interesting and provides plenty of proof about everything that you suspected is wrong with the liberal U.S. media.
In a recent interview, Tucker Carlson revealed how things have changed in the news business. He said, "When I was a kid, my dad worked in print in the newspaper and then in television. He had a sound guy, a cameraman, a producer. They'd come over to our house a lot. And I remember thinking, "These are truly open-minded, courageous guys." They took no bullshit from anybody. They were also skeptical. They were hilarious. They acted like they lived in a free country. They acted like they had the right to demand answers from above. They were fearless in the best way, not the kind of fake, posing way but in a sincere way.
Now, we just have those who are small-minded, status-obsessed, insecure, not that bright, just not impressive who are pretending to ask questions. It just makes me sick. I really hate them. … The media is basically Praetorian Guard for the ruling class, the bodyguards for Jeff Bezos. That's the opposite of what we should have."
Tucker remarked, "'60 Minutes', that was once a great show. It's partisan garbage now. Sunday, they told me the greatest threat to America is white supremacist groups. Really? Even as Minneapolis and other cities burn? I'm not listening to you anymore. You are lying to me."
Back to the book. As you read it, you'll learn that Mike Wallace was a repulsive, demanding and brutal prick, while Steve Kroft comes off as a self-centered, perverted jerk and a drunk. Katie Couric is a lightweight prima donna, as you might have guessed. There was a lot of back-stabbing between the staff, crew and talent at the iconic show. Over the years, the author worked closely with Don Hewitt, Mike Wallace, Harry Reasoner, Morley Safer, Lesley Stahl, Ed Bradley, Steve Kroft, Diane Sawyer, Chris Wallace, and other famous correspondents.
The author's liberal bias shows through and he sometimes seems insecure, regularly visiting Mike Wallace - who abused him for years - up to the week before Wallace's death. Rosen also revealed his anti-Trump bias, even though he was badly treated by Hillary Clinton's staff, while Trump's staff was far more welcoming. Nevertheless, the author writes well and the book is easy to read.
Verdict: Highly recommended, especially for those - like me - who watched the show from its beginning in 1968. '60 Minutes' was once a ground-breaking show; it won many awards in its early years. But the show lost much of its credibility over 'Rathergate' in 2004 and I haven't watched it much since then. (posted 4/28/21, permalink)
---
'I'm Your Emotional Support Animal: Navigating Our All Woke, No Joke Culture' by Adam Carolla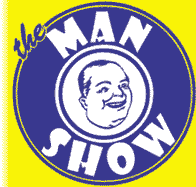 Mr. Carolla was once the cohost of the politically-incorrect 'The Man Show'. It was a very funny and politically-incorrect show. After the show ended, Adam began doing podcasts, collecting race cars and writing books.
I enjoyed his first book, 'In Fifty Years, We'll All Be Chicks'. His second book, 'Not Taco Bell Material', was not as good. His third book, 'President Me: The America That's In My Head', was enjoyable but more profane. His next tome, 'Daddy Stop Talking!: And Other Things My Kids Want But Won't Be Getting', was a real stinker. I wrote, "Bookwise, Adam Carolla has jumped the shark. There's nothing insightful here and laughs are infrequent. … Don't waste your time."
I was hopeful that his latest book, I'm Your Emotional Support Animal', would be a return to greatness. It isn't.
When I worked at the Plastics Engineering Lab, we used to give customer seminars and were expected to entertain them at night. We often took them to the Latin Casino nightclub for a dinner show. It was fun because I got to see a lot of famous acts: Bobby Darin, Gladys Knight and the Pips, the Fifth Dimension, Don Rickles, etc. These acts offered a variety of material - not just music from their library hits or jokes from television appearances but new material as well.
In the late 1960s, Flip Wilson was one of the hottest comedians on television. He had a fairly stock line of jokes and skits. When he appeared at the Latin Casino, he offered exactly the same jokes as he did in his TV act, except he added lots of profanity. It was a big disappointment.
Adam Carolla has appeared as a guest on numerous cable shows. I've seen him on Tucker Carlson and he's insightful and funny. Unfortunately, this book is little more than a profanity-laced rehash of his TV shtick. It is neither particularly insightful nor funny. Adam explains how our declining culture is now falling off a cliff, something that most of us can agree on. Unfortunately, the book is 194 pages of disorganized hodgepodge about safe spaces, phony commercials, Hollywood nutcases and professional victims. I found some repetition from his last few books and a lot of whining.
Adam made sure readers knew that he doesn't like Donald Trump and is an atheist. I found both positions ironic because many of the things Carolla bitches about were the very same things that President Trump tried to change and many of today's warped values bemoaned by Adam are because people have given up on religion and made political correctness, lefty causes and Twitter their new gods.
Verdict: Nothing to see - or read - here. Move along. Don't waste your time. (posted 4/22/21, permalink)
---
'Elvis In Vegas: How the King Reinvented the Las Vegas Show' by Richard Zoglin
The blurb for this book proclaims: "The story of how Las Vegas saved Elvis and Elvis saved Las Vegas in the greatest musical comeback of all time." Don't believe it. Elvis' 'comeback' was his 1968 television special, which led to his renewed interest in touring - in Las Vegas and elsewhere. And Las Vegas was "saved" by increasing year-round convention business, as the mob departed and corporations took over. Anyone who watched the 1995 movie 'Casino' already knows that.
This book has relatively little to do with Elvis Presley and much more to do with the history of Las Vegas, starting with its 1930s cowboy-style gambling saloons and its postwar evolution into a mecca of East Coast mob-influenced nightclubs with casinos, and the development of more sophisticated and spectacular entertainment.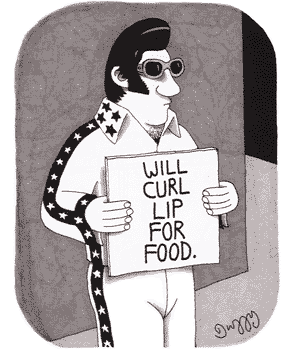 In 304 pages, the author provides a condensed history of Sin City, including the some of the lounge acts, a selection of popular comedians, the Rat Pack and eventually, some pop/rock superstars, including Elvis. If you want to know about Vegas, it's an OK read, although far from complete. If you're an Elvis fan, you'll be disappointed - there's little new information here and not much of it.
Verdict: Meh. Decent book, duplicitous title. (posted 4/14/21, permalink)
---
'Dodge Viper: The Full Story of the World's first V10 Sports Car' by David Zatz
The Dodge Viper is a specialty sports car manufactured by Chrysler Corp. and its successor companies from 1992 through 2017, having taken a brief hiatus in 2007 and from 2010 to 2012. Over its lifetime, about 31,500 Vipers were produced. By comparison, Chevrolet often produces that many Corvettes in a single year.

The Viper was publicly unveiled in concept form at the January 1989 Detroit Auto Show. It was intended to be a basic no-bones roadster - a modern interpretation of the 1960s-era Shelby Cobra - and was powered by a large aluminum-block V10 engine. Public reaction was so strong that a business case was quickly developed to put the car into production. Using 'skunkworks' tactics, the production version was developed for a relatively low cost of $85 million. Customer deliveries began in early 1992.
The first generation Viper was crude by modern standards. It lacked creature comforts such as air conditioning, automatic transmission, ABS, cruise control, side windows or exterior door handles. It was wickedly fast with its 400 horsepower engine delivering 0-60-0 times of 14.5 seconds and a top speed of 165 mph. Priced at around $50,000, not including the gas guzzler tax of $1,700 (because of its poor mileage - 13 mpg city rating), the Viper found many buyers. In fact, some Dodge dealers were demanding double the sticker price.
Testers at various car buff magazines complained that the first-gen Viper was raucous and crude with kit-car-like quality. One said that the V10 engine "sounded like a UPS truck." In subsequent model years, many shortcomings were addressed and creature comforts were added. Eventually, a coupe model was added to the Viper line.
The Viper gained quite a fan base. Jeff Dunham, well-known U.S. comedian and ventriloquist, saw one in a showroom and bought it, remarking, "Finally, someone my age who had Hot Wheels as a kid is turning them into real cars. ... It was so cool and I had a blast driving it." (Dunham related this tale in the book, 'A Man & His Car' by Matt Hranek.)
This medium-format (9" x 10"), hardcover book is 136 pages long with 123 pictures, mostly color. The author is well-known to Mopar aficionados and provides a very thorough history of this uniquely American sports car. He tells the Viper story with enthusiasm and accuracy. He profiles the engineers and managers who championed the Viper - Bob Lutz was a strong promoter and eventually got Lee Iacocca to green-light the project with gusto once the business case was made. Author Zatz discusses the difficult times during the many changes of ownership and celebrates he Viper's racing victories - a class win at LeMans on a shoestring budget, record Nürbürgring lap times in 2017 and more. The book contained many interesting tidbits. I learned much, including the fact that the Viper hood emblem looks like Daffy Duck when viewed upside-down!
Verdict: Highly recommended for anyone interested in the iconic Viper. This is a single-source tome for all things Viper-related. Thorough, yet very readable. (Review copy provided by Veloce Publishing) (posted 4/8/21, permalink)
---
'Virgil Exner - Visioneer, The Official Biography of Virgil M. Exner, Designer Extraordinaire' by Peter Grist
Virgil Exner was a talented designer and stylist, whose work is best known in the automotive field. Working for General Motors in the 1930s, he developed the Silver Streak brightwork first seen adorning the 1936 Pontiac hood. The Silver Streak remained a Pontiac signature style element for over 20 years. He worked at Studebaker during the 1940s - first as an employee of Raymond Loewy - who held the Studebaker design contract - and later as a direct Studebaker employee.
While Loewy always claimed credit for his employee's work, it is generally acknowledged that Exner deserves much of the credit for the radical 'Which Way Is It Going?' 1947 Studebaker design - a three box, mostly slab-sided style with pontoon rear fender which was quickly copied by other automakers. After working for Loewy for several years, Exner came to despise him for his slave-driving attitude and usurping credit for the work of others.
Virgil Exner began working for Chrysler, where he was noted for the beautifully-designed, Italian built concept cars the Firearrow series. He developed the Forward Look of the 1955-56 Chrysler Corporation line, but is best-known for the 1957 low-profile, big-finned cars, including the Chrysler 300C and the 'Suddenly It's 1960' 1957 Plymouth.

Today, these designs look dated but their effect on the industry was profound. I've written before that when General Motors found out about Virgil Exner's '57 Chrysler Corp. line-up, the styling department almost soiled its corporate trousers. Suddenly, The General realized that Harley Earl's age of high 'power dome' hoods and chrome applied by the bucketful with a trowel was over. It was too late to do anything about the '58 models (the '58 Buicks and Oldsmobiles are case studies in high hoods and excess brightwork), but a crash program was initiated to make GM's 1959 models as wild as Chrysler's. The result was the soaring-finned '59 Caddy and the bat-winged '59 Chevy. Earl was retired in 1958.
Learning about the forthcoming Exner-inspired 1959 Chevrolet, panic ensued at Ford Motor Company. The result was the Quicksilver project - a crash program to replace the square and stolid 1959 Ford with a 1960 model which could stand up stylistically to Chrysler and GM's long, low and wide offerings.
Exner also designed the 1960 Valiant small car. He fell out of favor and was unfairly blamed for the awkward, shortened and narrowed 1962 Plymouth and Dodge models and lost his styling vice presidency at Chrysler. Part of this move resulted from tumultuous internal politics at the company. Exner formed his own consultancy firm and was associated with many projects, including the 1965 Mercer-Cobra concept car , the ill-fated Duesenberg revival, and the limited-production, Pontiac-based Stutz Bearcat. He also did some consulting for boat builders and other industrial projects. Exner was well-liked by most of his contemporaries but appeared to be an easy mark for some of his later projects - putting in a lot of spec work and not getting paid. The first rule of consulting is: get a retainer upfront and then it's pay as you go.
This 8x10 softcover book is 176 pages long and contains over 330 photos - some color, mostly black & white. It is well-written - the author seems to be quite knowledgeable and obtained a lot of information from Virgil Exner, Jr. who was also a designer of some note. Exner Sr. died in 1973 after decades of heart troubles. My only complaint about the book was that the photos were captioned with small light blue text which was difficult to read without a magnifying glass.
Verdict: Highly-recommended - an important reference for those interested in car styling history from the 1930s through '70s as well as a fascinating insight into a most-influential automotive designer. (Review copy supplied by Veloce Publishing) (posted 3/22/21, permalink)
---
'The Amazon Jungle: The Truth About Amazon, The Seller's Survival Guide for Thriving on the World's Most Perilous E-Commerce Marketplace' by Jason R. Boyce and Rick Cesari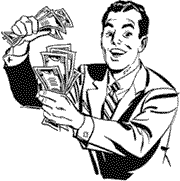 Over the past 50+ years, I've probably read almost a thousand business books. I used to spend several days each month on the road; I often spent my evenings reading books about business. Many books are written by people who are business writers and consultants. When you buy one of their books, you're buying a few hours of their time for a modest price. If you paid for personal, one-on-one meetings with these people, you might spend thousands of dollars. If you attended one of their speeches or seminars, you still might pay hundreds of dollars and only get to hear them for an hour or so. That's why, in my opinion, their books are bargains.
These authors have put their hearts and souls into their books and filled them with valuable information. They provide recommendations and ideas which are based on their experience and expertise. Oh sure, I've read a few books which were not so hot, but I never read a business book that didn't have at least one idea I could use. If the book was a real stinker, I'd tear out and keep the page with the one good idea and throw the rest of the book away. And I'd put that idea to use.
That said, do not throw any parts of this book away. This short book - 212 pages - offers a ton of powerful and practical suggestions about how to be a successful Third Party Seller on Amazon. It is chock full of excellent ideas, many of which are useful, even if you never sell anything through Amazon.
First, you must remember that Amazon is a monster - in more ways than one. They are the 800-pound gorilla of retailing - a powerhouse that becomes a seller's major - or only - customer. And - the other way it's a monster - the Amazon gorilla throws its weight around, demanding special treatment, more favorable terms and price concessions. And the big gorilla will kick you off the team if its demands are not met promptly. Coauthor Jason R. Boyce, noted, "Amazon is not an easy place to get rich, if you're a Third Party Seller."
Amazon accounts for 83% of books sold in the United States. And, according to the book, at least 55% of all e-commerce sales come from Amazon. Amazon has over 150,000,000 Prime subscribers. The online retailer lists over a half-billion products on its site and has millions of Third Party Sellers. But only 200,000 Amazon TPS sell more than $100,000 worth of merchandise annually and only 50,000 sellers break the $500,000/year sales barrier.
Amazon pushes Sponsored Ads which appear at the top of its search listing. Such listings used to cost vendors mere pennies per click. Now, they command prices of $17 per click - that's 'per click, not 'per sale' - for popular keywords searched. Amazon search is important, too: 46% of all shopping searches begin on Amazon versus only 38% originating on Google.
The authors show how to work the Amazon system. They don't speak in generalities. They provide specific examples - before and after case studies showing results. Boyce has nearly 20 years of experience as an Amazon Top Seller. Cesari's selling strategies created more sales while building brand awareness for products like GoPro, Sonicare, OxiClean, and the George Foreman Grill. One tidbit I learned from the book is that over 120 million George Foreman grills have been sold to date - via TV ads, brick-and-mortar retailers and online retailers.
There is a large section on general marketing, which applies to selling on any medium. Rick Cesari spends many pages discussing the advantage of stating benefits rather than features in all communications and ads. This was first promoted over 50 years ago in what was then the Xerox Sales Training Program - a multi-day business workshop created by the copier giant.
In one of my business books, first published in the late 1990s, I wrote, "Sell the benefits of your product or service (Here's how our autotacko device will help you ...) rather than features (Our gizmo has a 25 megagig autotacko with 12 terraherz flanz). If you have twelve benefits to offer, state no more than four." Too many benefits will simply confuse the reader and may lower your credibility. "Hey," they'll think, "Nobody can be that good!" And: "Have a little story for each piece you show. Make sure the story relates to a customer problem you solved by using your head. State benefits, not features. Don't say things like, "Yep, we got a new Brookerson 440 that's CAD-driven and it can do 75 square furlongs an hour." Benefit-staters say, "We have a fully equipped modern shop. That's a benefit to you because we can hold those Level 6 tolerances you need on every one of our machines. That's why we can offer such remarkably flexible delivery schedules which you've said are so important." That's benefit-selling."
The book paints a clear and honest picture of what it's like to sell on Amazon and reveals many of Amazon's hidden agendas. It also provides a plethora of valuable nuggets showing how to succeed as an Amazon seller.
Verdict: Highly recommended. This is a must-read for anyone selling or planning to sell on Amazon. For others, it offers an eye-opening glimpse of Amazon's internal workings. (posted 3/15/21, permalink)
---
Corvette Stingray - The Mid-Engine Revolution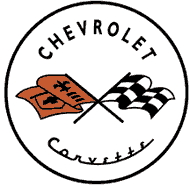 This just-published book lists Chevrolet as the author; it is a company-sponsored publication, with a foreword by General Motors president Mark Reuss. Don't let that scare you off - it is an honest book which reveals many of the trials and tribulations of trying to get a high-performance, mid-engined, reasonably-priced sports car to market.
It took 50-plus painful years to achieve and the book documents many of the pitfalls - the battles between Zora Arkus-Duntov and various Chevrolet managers and GM executives over the years, as well as the sidetracking caused by Ed Cole's fascination with the ill-fated Wankel rotary engine. (In the early '70s, I saw my first and only NSU Ro 80, the Wankel-engined, technologically-advanced German sedan parked in front of the General Motors Technical Center in Warren, MI.) Arkus-Duntov retired in 1975 at age 65 but he continued to consult for General Motors, after a brief fling with the ill-fated DeLorean automobile.
To keep the costs down, Chevy didn't use a supercar-like carbon fiber tub for the mid-engined Vette. Everything is made of aluminum (much of it high-pressure die cast), except for two carbon pieces for the rear bumper beam and an underbody panel running along the bottom of the center tunnel. The production car weighs 3,366 pounds dry. The engine is an overhead-valve 6.2-liter LT2 naturally aspirated V8 engine that makes 495 horsepower and 470 pound-feet of torque with the optional exhaust. Without the sport exhaust it makes 490 horsepower and 465 pound-feet of torque. It surprised me that, after all these years, Corvette hasn't switched to an overhead-cam motor.
This book has a few shortcomings. Surprisingly, no pages of technical, dimensional and performance specifications are to be found. There is no index at the end. There is some repetition of stories, in particular, the 1960 CERV I single-seat, mid-engined concept car, which was - it seemed to me - a developmental dead end.
It is a large format (9.625 in. x 10.75 in.), 208 page hardcover book and is full of professionally-shot photos, mostly in color. This book was supposed to be released in early 2020 (to coincide with initial sales of the new Corvette) but was delayed - as were many other titles - by the pandemic. Nevertheless, it was worth the wait. I enjoyed the many photos and learned much about the new Corvette's development and the people behind it.
Verdict: Highly Recommended. This is the official story of the mid-engined Corvette and will excite every Corvette enthusiast. (Review copy provided by Motorbooks, a Quarto imprint) (posted 3/11/21, permalink)
---
'Is This Anything?' by Jerry Seinfeld
It's hard to believe that Jerry is almost 67 years old and that he started his career working stand-up gigs in 1975. His television show ran from 1988 to '98. So long ago.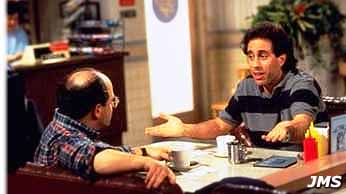 This is a very funny book. At times, I was laughing out loud as I read it. There are some old bits here but I'd guess that 80% is new material - to me. It's not a traditional joke book; it's Jerry's familiar observational humor - his reflections on the absurdities of life.
Here are some tidbits:
• Jerry invents names for conditions of familiar inanimate objects. A worn-our, disintegrating kitchen sponge is said to have 'sponge leprosy'.

• Men like suits so much that pajamas are styled "to look like a tiny suit. Three buttons down the front. The little lapels. Breast pocket. What's that for? You put a pencil in there. Roll over in the middle of the night. You kill yourself." Jerry focuses a lot on death, pointing out that he bought a waterproof watch when he went scuba diving: "Well, I'm completely out of oxygen and look at the time. Now I'm dead and I'm late." He thinks people accumulate too much stuff: "And when I hear about someone that died and wanted some important personal possessions put in with them when they're buried, I am all for that. Take your crap with you. They say you can't take it with you. I say, Let's try."

• Zip lines at jungle resorts mystify him. People are "willing to risk decapitation to find out what it feels like to be dry cleaning."

• Jerry posits that Swanson's TV Dinners are a "little taste of prison in your own home." He considers it the most depressing meal in the world. "I don't want to live like this anymore. Swanson … why don't they call it Swan Song?"

• He doesn't think much of those family stickers on the back windows of minivans: "There's two lesbians, a Rottweiler and a Korean kid. … We don't need to know more. You're in a minivan. Doesn't that tell us enough?"

• Jerry wants to ask Darth Vader: "So, are you able to go anywhere without the music? If you get up in the middle of the night to pee, does it come blasting on waking everybody up? If you stop, does the music stop?"

• He witnessed the birth of his children. "The doctor picks the baby up. Her head just pops up from behind the sheet. It's like a 'Kukla, Fran and Ollie' show. … This is the greatest puppet show I've ever seen."

• Jerry doesn't like waiters asking, "Would you like to hear the Specials?" "No. If they're so Special, put them on the menu. I'm not interested in food that's auditioning to get on the team." He noted that the check always shows up in that "special book like it's 'The Story of the Bill'. Yeah, here's the story: Once upon a time, you got ripped."

• As a kid, he liked getting ice cream from the Good Humor truck, with the "little menu of the different ice creams you could buy. It was placed right over the exhaust pipe of the truck … You had a Dixie Cup, it was the equivalent of smoking a pack of Camels."
There is even a chapter devoted to Flex Seal. The last chapter. I guess because it seals the deal.
Verdict: Highly recommended. Lotsa laughs. (posted 1/14/21, permalink)
---
More book reviews are posted here.
---
Other Pages Of Interest
| blog: 'The View Through The Windshield' |
| greatest hits: index of essays & articles | blog archives | '39 Plymouth |
| model train layout | about me | about the blog | e-mail |
copyright 2021 - Joseph M. Sherlock - All applicable rights reserved
---
Disclaimer
The facts presented on this website are based on my best guesses and my substantially faulty geezer memory. The opinions expressed herein are strictly those of the author and are protected by the U.S. Constitution. Probably.
If I have slandered any brands of automobiles, either expressly or inadvertently, they're most likely crap cars and deserve it. Automobile manufacturers should be aware that they always have the option of trying to change my mind by providing me with vehicles to test drive. I'll dutifully report my road test impressions on this car blog.
If I have slandered any people or corporations, either expressly or inadvertently, they should buy me strong drinks (and an expensive meal) and try to prove to me that they're not the jerks I've portrayed them to be. If you're buying, I'm willing to listen.
---
---