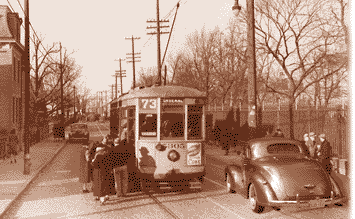 In 1965, President Lyndon Johnson raised the stakes in Vietnam. A car bomb exploded in front of the U.S. Embassy in Saigon, killing 22 and wounding 183 others. By the end of the year, 180,000 U.S. soldiers turned a series of guerrilla battles into a major war. Students protested, Congress responded by outlawing the burning of draft cards. Black activist Malcolm X is shot to death by black Muslims. President Johnson proposes his Great Society program to Congress.

Elementary schools begin to teach New Math. In March, Dr. Martin Luther King leads the famous Selma-to-Montgomery civil rights march. Congress reduces the silver content of half-dollars from 90% to 40% and eliminates silver in dimes and quarters. The Houston Astrodome opened; St. Louis' Gateway Arch was completed. During the Gemini 4 mission on June 3, 1965, Ed White became the first American to conduct a spacewalk.

In August, Voting Right Act was signed into law. Race riots broke out in the Watts section of Los Angeles; 34 people died. In November, 30 million people in the Eastern U.S. and Canada lost power during The Big Blackout.

Pope Paul VI became the first Pope to visit the United States, traveling in a special Lincoln hastily prepared by the Lehmann-Peterson coachbuilding firm. The car had a detachable transparent vinyl rear roof section as well as side and back step plates for security personnel . The rear throne seat was elevated, could be adjusted in height with a crank and was illuminated at night.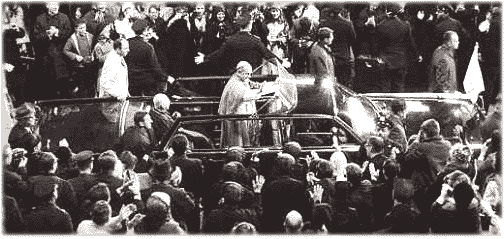 In auto news, U.S. car sales hit an all-time high of 8.8 million vehicles in 1965, helped along by the new Ford Mustang, which debuted in April, 1964 as a '65 model. Later, a fastback model was added to fill out the '65 line. In 1965, Chevrolet sold over 3 million vehicles. AMC introduced the fastback Rambler Marlin. The Rambler American received top honors in the Mobilgas Fuel Economy Run. Chrysler made its last letter car, the '65 Chrysler 300H.
Already established on the East and West coasts, Datsun (Nissan) sold its first car in Chicago at the auto show. Making their world debuts that year were the AMC Marlin, Ford Thunderbird Special Landau coupe and Chevrolet Caprice. Popular concept vehicles included the Dodge Charger II, Mercury Comet Cyclone Sportster and Plymouth VIP.
American Motors premiered the new Rambler Marlin at the 1965 Chicago Auto Show. The Marlin was a two-door fastback hardtop, based on the intermediate-size Rambler Classic. The original concept car was based on the smaller Rambler American and looked better in that size.
The first Porsche 911 sports car appeared at the 1965 Chicago Auto Show, featuring an all new design which included a rear mounted six-cylinder engine. Porsche 911 in various forms remains in production today.
Ralph Nader was busy writing his book 'Unsafe at Any Speed' which was published in November 1965.
Racing driver Jim Clark won the Indianapolis 500 in a rear-engine, Ford-powered car, and later wins the Formula One world driving championship in the same year. Craig Breedlove surpassed 600 mph at Bonneville in his Spirit of America.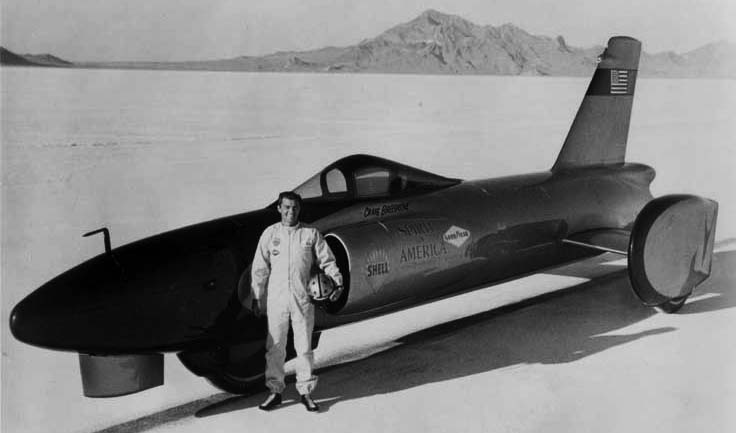 Private autos logged 877 million miles, accounting for 89% of U.S. intercity travel.
New products included miniskirts, Spaghetti-Os, Gatorade, the Wham-O Super Ball, Super 8 film, the dial-in-handset Trimline phone and the Toyota Corona sports sedan. New words include 'biological clock', 'degradable', 'kook', 'neocolonialism', 'skateboard', 'solar cell' and 'teach-in'.

Top 1965 songs included the Rolling Stones '(I Can't Get No) Satisfaction' and 'Get Off My Cloud', 'Help!', 'Eight Days A Week' and 'Yesterday' by The Beatles, 'Mrs. Brown You've Got A Lovely Daughter' by Herman's Hermits, 'Downtown' by Petula Clark, 'My Girl' by The Temptations and 'Wooly Bully' by Sam the Sham & the Pharaohs.
1965 movies included 'The Sound of Music', 'Dr. Zhivago', 'The Loved One', 'Thunderball', 'Beach Blanket Bingo', 'Help!' and 'The Great Race'. 'My Fair Lady' won Best Picture at the Academy Awards.
New television shows included 'Get Smart', 'Green Acres', 'Hogan's Heroes', 'I Dream of Jeannie', 'Lost In Space', 'The Wild, Wild West' and the iconic soap opera, 'Days of Our Lives'.
1965 births included actor Ben Stiller, actress Sara Jessica Parker, author J.K. Rowling, actor Robert Downey, Jr., comedian Chris Rock, comic actor Kevin James, actress Elizabeth Hurley, guitarist Slash, actor Charley Sheen and Icelandic oddball performer Bjork.

Deaths included singer Nat King Cole, newsman Edward R. Murrow, British statesman Winston Churchill, playboy King Farouk, religious leader Father Divine, humanitarian Albert Schweitzer, politician Adlai Stevenson, gas mask inventor George Naismith, novelist and playwright W. Somerset Maugham, cosmetics queen Helena Rubinstein, rock and roll impresario Alan Freed, wacky bandleader Spike Jones, silent film comic Stan Laurel, and former Elvis bandmate, Bill Black.
Muhammad Ali defeated Sonny Liston in boxing's World Heavyweight Championship. In baseball, Sugar Ray Robinson retired. Sandy Koulfax pitched a perfect game against the Chicago Cubs. And the Los Angeles Dodgers won the World Series over the Minnesota Twins, 4-3.