Quip Of The Day: Those who get too big for their pants will be totally exposed in the end.
---
Monday July 8, 2019

Blowing Smoke: Daimler, maker of Mercedes-Benz vehicles, issued a profit warning, telling investors that an increase to its cash provision related to various sins related to the company's diesel vehicles likely will reduce the company's earnings forecast.
The German transportation ministry ordered Daimler to recall 60,000 diesel-powered cars in Germany that officials say were equipped with software designed to defeat emissions testing.
The Daimler recall includes the company's GLK 220 compact luxury sport utility vehicle produced between 2012 and 2015, adding to Daimler's total of some 3 million diesel-powered vehicles that already had been recalled to replace the defective software. Daimler is increasing its provision for tinkering with the emissions systems in its car by "a high three digit million amount." Ouch.
Summer In The City: A 1967 photo taken near Cottman and Castor Avenues in Northeast Philadelphia shows a water ice vendor in his ... (more >>>)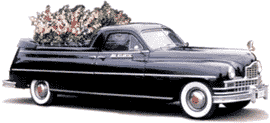 Auto Legend: Ford Marketing Guru and spiritual father of the Mustang, the Lincoln Continental Mark III, the Ford Maverick and Pinto, the Chrysler Minivan, the K-car and its many variants, Lee Iacocca has died at age 94 from complications from Parkinson's Disease. He was president at FoMoCo and was spectacularly fired by Hank the Duece. He then went on to become head and charismatic savior of nearly-dead Chrysler Corporation, borrowing $1.5 billion from the federal government and paying all of it back within a few years.
Lee was a true automotive visionary. While Lee never designed nor engineered any of the cars cited, he championed them and used his power and influence to make them a reality. He had street-level smarts about what the public would buy.
Lido Anthony Iacocca was born in Allentown, PA and as the son of an Italian immigrant hot-dog vendor He grew up in humble conditions but made history as the only executive in modern times to preside over the operations of two of the Big Three automakers. Lee Iacocca was originally trained as an engineer, with a degree from Lehigh University. And was hired by Ford shortly after graduation.
"Lee was one of few truly great leaders," said Bob Lutz - a longtime executive at Ford and Chrysler who worked closely with Iacocca. "He was my mentor, my teacher and role model. When he was on, he was fabulous. I will miss him. I owe the second half of my career to Lee Iacocca. All in all, we had a relationship like a father and son."
How can anyone ever forget his series of memorable 1980s television commercials for Chrysler in which he dared consumers, "If you can find a better car, buy it!" And, don't forget, he helped resurrect the Ford racing program in the 1960s. He also brought Carroll Shelby into the Ford performance fold.
In the 1980s, Lee became chairman of a project to restore the Statue of Liberty and Ellis Island, and was in demand for speeches and public appearances that took on the color of a campaign. He also founded a charity to help find a cure for diabetes, a disease which claimed the life of his first wife, Mary.
I enjoyed reading his autobiography and found it inspiring. We shall not see his like again. RIP. (permalink)
Also, 'Rowan & Martin's Laugh-In' star Arte Johnson has died at age 90 of bladder and prostate cancer. On 'Laugh-In', which ran from 1968 to '73, he was most familiar as Wolfgang, the heavily-accented German soldier who thought World War II was still going on. His catchphrase "Very interesting …" was one of many that caught on from the hit show. Arte's other well-known character was as the dirty old man Tyrone F. Horneigh, who sat down on a park bench and mumbled off-color remarks to Ruth Buzzi, who - inevitably - whacked him on the head with her umbrella. Johnson also did extensive voice work for cartoons as well as audiobook readings. RIP.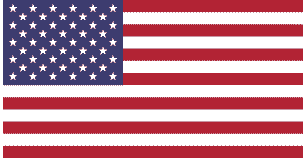 Fourth Report: We had a wonderful Independence Day celebration. Flags were put outside, I cooked Don't-Bother-Me Burgers on my propane grill and my wife served up a batch of her Famous Potato Salad. My daughter and son-in-law were with us and enjoyed the food.
I should note that 100 or so miles south of here, my son had his own cookout and prepared "Latin Elvis" burgers - peanut butter, 2 kinds of jelly, fried rum-soaked banana and thick bacon.
We spent time watching television. The D.C. parade was something to behold (we only saw parts of it), President Trump's inspiring speech in front of the Lincoln Memorial was one of his best and struck just the right tone. "As we gather this evening, in the joy of freedom, we remember that we all share a truly extraordinary heritage," President Trump said. "Together, we are part of one of the greatest stories ever told - the story of America."
It was awesome to see the B-2 stealth bomber flanked by F-22 Raptor stealth fighters fly over the crowd at the Mall. Until I saw the F-22s off its wingtips, I didn't realize how huge the B-2 is. And the Blue Angels were incredibly impressive as well.
I think the best part was when ... (more >>>)
Humor Is Dead - Connect the Dots: The cute little eight year-old girl who did funny parody videos of Alexandria Ocasio-Cortez had to delete her account after her family was doxxed and received death threats. And Mad magazine is shutting down.
Humorless PC Snowflakes have killed funny stuff.
Bizarro World: Jack Baruth calls it 'Clown World' - but it's too bizarre for that. It's a world where everything is crazy. One where "more than seven thousand homeless people are defecating in public on a constant basis." Where you pay $4-7,00 per month to live in a condo where tramps crap at your front door every 12 days on average. A world where "the street-shitting homeless and the undocumented healthcare recipients and the tough guys driving unmuffled '98 Civics right past the LAPD headquarters? They've adapted to the system and it works for them. They can flash-mob a BART or drop trou in front of your $1.965 million residence, secure in the knowledge that it's more hassle to arrest them than it's worth. Most of them receive some sort of government assistance which incentivizes their behavior."

Jack noted that the "average urgent-care physician earns $211,000 a year, which sounds outstanding. Except you have all those loans to repay, and you repay them with post-tax money, so in reality you bring home seven grand a month. A fortune by the standards of the temp laborers and contract hires endlessly peregrinating between WeWorks, but it won't buy you a decent lifestyle on the coasts." Jack paints a bleak picture in his article and neither he nor I have answers.
I don't worry about myself or my wife. We're old and financially secure. My children are old enough that they should be OK, too. But I worry about my grandchild and how he will deal with this crazy environment, where nothing makes sense anymore and values - moral, educational, compensation and cultural - seem upside-down.
Maybe Having Jar Jar Binks As A Greeter Wasn't Such A Great Idea: Disney's Star Wars theme park is apparently a galaxy-sized flop. Galaxy's Edge is now open to the public and its lines are shorter than a Scientology indoctrination center. Set your lightsaber to 'Disappoint'.
I heard that the next Star Wars movie is going to be called 'The Force Goes Back To Sleep'.
Quote Of The Day is from P.J. O'Rourke: "In general, life is better than it ever has been, and if you think that, in the past, there was some golden age of pleasure and plenty to which you would, if you were able, transport yourself, let me say one single word: 'dentistry'"
---
Wednesday July 3, 2019
Free Shipping: I recently ordered a 1:43 scale model of a 1958 Plymouth Fury. The diecast model was offered by Greenlight Collectibles and was made in China. It is part of Greenlight's Hollywood series and depicts the red and white Plymouth used in the movie 'Christine'. It's a nice model, priced at under $20.00.
Unfortunately ... (more >>>)
Mini Crisis: A past chairman of the Mini dealer council has sued BMW of North America, alleging that BMW breached its dealership agreement by failing to promote and develop the Mini brand.
David Peterson's Mini of Louisville (Kentucky) is one of five U.S. Mini dealerships that have closed in recent months amid anemic sales and dwindling profitability. In addition to Mini of Louisville, Mini dealerships in San Francisco, CA; Plano, TX; Daytona Beach, FL.; and Little Rock, AR, have gone out of business.
Peterson claims that BMW has not sufficiently advertised Mini and its vehicles and is helping only some Mini dealers by allowing integration with BMW dealerships. Mini's U.S. sales peaked in 2013 at 66,502. Expected 2019 sales will be in the 36,000 range. U.S. Sales of the new Mini began in Spring 2002.
Oh No! The legendary 1970 Ferrari Modulo concept car caught fire due to a defective muffler. Damage to the wild one-off seems repairable and even when singed, the car still looks ... (more >>>)
OSHA Bullies: In an article published in Plastics Distributor & Fabricator magazine, John F. Podojil asks, "Does OSHA Cite Employers Equally?" He wrote, "The simple answer is no. The United States Department of Labor, Occupational Safety & Health Administration (OSHA) does not cite employers equally. If you view their website you will see that in many ways OSHA picks on smaller employers and levies higher penalties while big well-known companies get away with either no penalties or very low penalties for the same hazardous conditions. Does this seem fair to you? Even the Senate had a hearing and wrote a document on these major company violators but the government still grants them millions of dollars in contracts while all along the government knows that these companies still violate the law and seriously injure or even kill their workers."
I agree. When I owned a plastics manufacturing business, we were often at odds with Oregon's OSHA. They nitpicked us to death. We would recently appeal their fines and win. OSHA tried to cite us for keeping a bottle of aspirin in our first-aid cabinet. They also attempted to cite us for having a hinged Plexiglas cover over emergency blankets, preferring that these blankets get exposed to random dust and germs instead of being protected. (We refused to remove the cover and threatened to call a press conference, exposing the bureaucratic incompetence. Suddenly, the acrylic cover was deemed 'acceptable practice'.) I always suspected that OSHA wouldn't try to pull these shenanigans on Intel, Boeing or Precision Castparts.
It's good to have my suspicions validated by Mr.Podojil, who has over 40 years of experience in the Industrial Safety, Health and Environmental field.
Is The Pope Catholic? I just dunno anymore. Recently, Pope Francis basically said that there was no 'multiplication' of loaves and fishes: it was just sharing. Yeah, well maybe Jesus just stashed some boxes of Franzia White Zin in a basement at Cana. Perhaps the paralyzed dude just had a charley horse and Lazarus wasn't really dead; he ... (more >>>)
Bowing To Comrade Kaepernick: Nike is yanking a sneaker featuring the 'Betsy Ross flag' after Colin Kaepernick said he and others consider the symbol to be offensive.
Josh Hawley wrote ... (more >>>)
Book Review: Game Of Thorns: The Inside Story of Hillary Clinton's Failed Campaign and Donald Trump's Winning Strategy' by Doug Wead
I've already read and reviewed several accounts of the 2016 election campaign but this book was recommended to me, so I decided to give it a try. I found it to be an easy read and somewhat informative. The author provides multiple reasons why Hillary lost, including ... (more >>>)
Investment Advice … from Rob Sharps, head of investments and group chief investment officer, T. Rowe Price (June 2019): "Markets are near highs and risks are rising, so it's not time to be a hero. It's a good time to be diversified, invest strategically, and have your shopping list ready in case stocks pull back and go on sale."
Thought For Today: The pharmacist asked me my birth date again today. I'm pretty sure she's going to get me something.
---
Monday July 1, 2019

"Those Who Evade Convention Are Rare. We Believe You're One Of The Rare Few." That's how Audi apparently feels about me. That's why they are "extending this offer on a bold progressive Audi to you."
Well, flattery will always get my attention, Audi. It will also get me a $6,000 discount on a 2019 A8. Or $5,000 off on an A6, $4,000 off an A7. The nicely done color mailer showed up last week.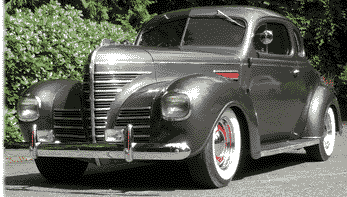 The Magic Hour: At 9:00 am Saturday, the roads were practically empty. Either people were sleeping in or had already left for their destination. There are usually a lot of bicyclists on Saturday mornings; none were to be seen.
After days of pouring rain, thunder, lighting and the like, Saturday morning was sunny with mostly cloudless blue skies and good views of a still snow-capped Mt. St. Helens. The temperature was a moderate 59 degrees; it topped out at 81 by afternoon.
Naturally, I made these observations while taking a very enjoyable drive in my '39 Plymouth coupe. I felt like I owned the road.
TTAC Death Watch: Fifteen or so years ago, when Robert Farago started The Truth About Cars, he published intelligent articles critical of Detroit. He dissed vehicles - and companies - that deserved it. He also initiated various death watches - for Chrysler, General Motors and others.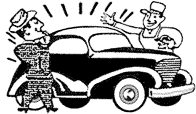 Recently, Jack Baruth disclosed that he "tried to buy TTAC twice in the past year, with Robert Farago in late 2018 and then again a few months ago as an agent of Hagerty. The owners don't want to sell. Which is a shame. I think I could resurrect the site. I don't think I'm giving away much of a secret (Alexa hints at the situation) when I tell you that Hagerty's traffic increase since my first day on the job is actually larger than TTAC's entire audience."
TTAC is a once-great car site which has devolved to a fawning Press Release firehose. Entropy affects just about everything, including spinning tops, movie remakes, television series, blogs, Facebook, once-hot actresses, personal health and machinery. Some things go downhill faster than others.
The decline in overall content quality at The Truth About Cars over the past few years has been steep and quite noticeable. TTAC is on its death bed. The interesting vehicular discussion and commentary that once made the site so interesting has degraded to smart aleck sniping by a bunch of mouth-breathers - of the ilk that troll at AutoBlog. Sad.
The Case For Plastic Bags: A 2018 study by the Danish Ministry of Environment and Food looked not just at plastic waste, but also at climate-change damage, ozone depletion, human toxicity and other indicators. It found you must reuse an organic cotton shopping bag 20,000 times before it will have less climate damage than a plastic bag.

Bjorn Lomborg wrote, "If we use the same shopping bag every single time we go to the store, twice every week, it will still take 191 years before the overall environmental effect of using the cotton bag is less than if we had just used plastic.
Even a simple paper bag requires 43 reuses to be better for the environment – far beyond the point at which the bag will be fit for the purpose.
The study clearly shows that a simple plastic bag, reused as a trash bag, has the smallest environmental impact of any of the choices." Lower environmental impact was the basis for the use of plastic bags in the 1970s. Paper bags were then considered an ecological disaster due to dioxins and other harmful chemicals which ended up in the water supply near paper mills.
From The Land Of Monty Python: British Police propose to reduce domestic violence by distributing less-pointy knives.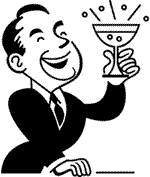 Happy 90th Birthday ... to the Wellington Fund, a mutual fund which began operations on July 1, 1929, just months before the worst stock market crash in U.S. history and the onset of the Great Depression.
A young Philadelphia accountant named Walter L. Morgan was its founder and the fund offered a diverse portfolio of common stocks, preferred stocks and high-quality corporate and U.S. government bonds. Despite Walter's awful timing, the groundbreaking fund - originally called the Industrial and Power Securities Company - hung on, thanks to its prudent management, balance, diversification and long-term perspective.
But the fund (which was renamed in 1935 for the Duke of Wellington, who defeated Napoleon at Waterloo) didn't simply survive - it thrived. For more than eight decades, Wellington Management Company has served the fund's shareholders well, using the very same investment principles that guided it through the Great Depression. Those timeless themes still ring true today.
Wellington isn't very flashy and gets little notice from those investment gurus du jour. But, as I got older, I began to shift some of my investments away from some all-stock mutual funds into Wellington. I have not been disappointed.
In the 1950s, my grandmother owned Wellington Fund shares and during her 90-year life, she never ran out of money.
Winning: In the first 6 months of 2019, the S&P 500 stock index rose 17.35% (18.53% with dividends reinvested), marking its biggest first half gain since 1997. The Dow-Jones Industrial Average had its best June performance since 1938 - up 7.2% in a single month.
Circle Gets The Square! Maybe all presidential primary debates should be done in a 'Hollywood Squares' format. Peter Marshall could host them. By the way, of all the candidates on both sides, I bet Trump, Biden and - maybe - Bernie are the only ones who know how to drive a stick-shift. Some may not even know how to drive. And Butageig's "wedding limo" was a red Studebaker Lark - go figure.
Another Sign The End Times Are Near: Democratic candidate and professional scold Elizabeth 'Pocahontas' Warren has promised Gay Reparations if she's elected president.
Quote Of The Day is from Thomas Sowell (who just tured 89): "People who live within their means are increasingly being forced to pay for people who didn't live within their means - whether individual home buyers here or whole nations in Europe."