Friday July 30, 2021
AutoSketch: 1940 Packard Darrin - Driving In Style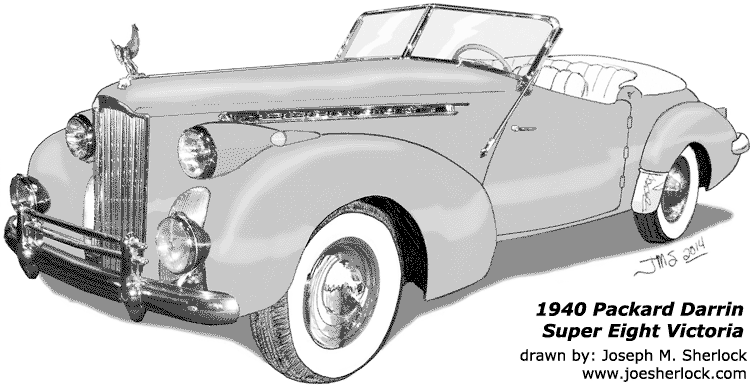 The first Packard automobile was produced in 1899. Packard quickly became the most well-known of the premium brands. The marque developed a following among wealthy purchasers both in the United States and abroad. In the 1920s, Packard exported more cars than any other in its price class. By the end of the 1920s, Packard was outselling every other luxury car in the world. During the mid to late 1930s, Packard outsold Cadillac by 2 to 1.
Packard cars were elegant and handsome, whether factory-bodied or custom-bodied by coachbuilders. But, one of the best-looking Packards of all time was the Packard Darrin, a semi-custom created by Howard A. 'Dutch' Darrin.
Dutch, the man behind the 1937-1942 Packard Darrin, left an indelible imprint ... (more >>>)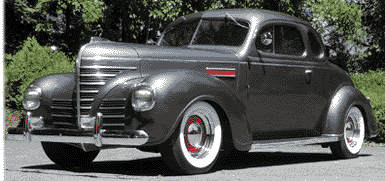 "It's Summertime, Summertime, Sum-sum-summertime ..." The Jamies' 1958 musical earwig can get inside your head, displacing more and more rational thought until you become a drooling moron. That's why I don't have the song in my iTunes library.
The tune has been used in commercials for Buick, Ken-L Ration Burger Time Dog Food and Applebee's. I have seen Buicks driven by elderly, drooling morons and I have observed them pulling into the parking lots of many an abominable Applebee's. So there. (Well ... that's better than staying home and eating Ken-L Ration Burger Time Dog Food, I guess.)
It's time to head straight for them hills
It's time to live and have some thrills
Come along and have a ball
A regular free-for-all.
It's summertime, summertime, sum-sum-summertime.
Summertime. It's summertime-ay-ay-ay-aime.
In any case, Thursday was definitely summertime. The weather was summery - 73 degrees and blazingly sunny with hazy azure skies at 9:30 am. (By afternoon, the temperature reached a hot-hot-hot 93.)
It was definitely time to take a drive in my '39 Plymouth business coupe. And I did. I drove with windows down and with '50s rock-n-roll playing through the speakers. But not 'It's Summertime'.
Mt. St. Helens wasn't visible - too much haze. Some of the haze is from lack of rain, some may be due to smoke from the the wildfires in central Oregon and Washington. Traffic was moderate and I had a fine drive.
Car Story: Some time back, USA Today had a nice, car-centric profile of Jay Leno. Excerpt: "I had two jobs as a kid, one at a fast-food restaurant and one at a Ford dealership. And I'd put the money from one job in one pocket and spend it. And the other paycheck I'd save," he says. "I do that now. I have always banked my Tonight Show money and lived off the stand-up. I have one credit card, no mortgage, and I don't lease."
"When I was little, I was never a sports guy. The notion of tossing a ball back and forth seemed ridiculous. What am I, a dog?"
One day while riding his bike, "I saw a man standing next to his 1952 Jaguar convertible. And I was transfixed. The guy asked if I wanted to sit in it. I did. And I never forgot that moment."
"Maybe I'm just trying to get someone as excited about cars as that guy did for me. You know, the first car I bought when I had any money was a '50s Jaguar."
The pause is imperceptible, the grin childlike. "Wanna see it?"
Electric Bus Scam: More than two dozen electric Proterra buses first unveiled by the city of Philadelphia in 2016 are already out of operation. The entire fleet of Proterra buses was removed from the roads by SEPTA, the city's transit authority, in February 2020 due to both structural and logistical problems - the weight of the powerful battery was cracking the vehicles' chassis, and the battery life was insufficient for the city's 'easy' bus routes.
Philadelphia had placed the Proterra buses in areas where it thought they could succeed but quickly learned it was mistaken ... (more >>>)
Anti-Catholicism Rears Its Ugly Head: "The Board of Regents of the University of California voted to end its affiliation with all Catholic hospitals if they do not agree to perform "abortions, euthanasia, assisted suicide and the direct sterilization of patients," in direct violation of their Christian religious beliefs.
Robert Zimmerman wrote, "All of these treatments are optional, and can be scheduled. I can see almost no medical issue preventing the safe transfer of a patient from of a Catholic hospital in order to get one of these procedures. In fact, I can't even see a reason for any patient who wants an "abortion, euthanasia, assisted suicide, or direct sterilization" to even be in a Catholic hospital.
The only reason the university's Board of Regents has for imposing such a rule is to either force Catholics to violate their religious beliefs, or to get such religious hospitals blackballed from serving any patients, and thus in the long run destroy them as institutions."
Drunk With Debt: Unless Congress raises or suspends the debt ceiling, the federal government will most likely run out of money in October or November, the Congressional Budget Office said recently.
The current suspension of the debt ceiling is set to expire at the end of July. Treasury Secretary Janet Yellen has warned of catastrophic effects if a hike is not passed. Oh yeah - let's find out. I say, "Screw it. Lets freeze the National Debt and see what happens." Lay off 50% of government employees and see if anyone notices."
Senate Minority Leader Mitch McConnell said that Republicans will not support raising the debt ceiling. I'll believe that when I see it. Republican pussies have always caved in the past.
The national debt is over $28 trillion dollars. Don't raise the ceiling, lower the spending. Any Republican who votes with Democrats to raise the debt ceiling should be voted out of office.
Killadelphia: Philadelphia has achieved the highest murder rate in the country, on a per capita basis, as compared to the 10 largest cities in the United States. Over 314 people had been murdered in the City of Brotherly Love so far this year. Homicides are up 35% from the same time period in 2020. Murders so far in 2021 are higher than the full-year totals of six of the past 12 years.
Democrats seem to have a special skill for running cities ... into the ground.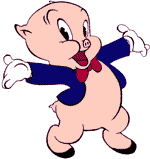 Life In The Pre-Cilantro Era: James Lileks wrote about ordering coffee in simpler times: "I can't imagine walking into a diner in 1947 and hearing the waitress ask if she could start a joe beverage for me. Nor can I imagine the cook coming around from behind the grill – he has a faded anchor tattoo, stubble, a stained white apron - and telling me I can't put ketchup on my hashbrowns because it might get on the bacon, and the bacon is uncured hormone-free bacon hand-rubbed with applewood shavings."
James' mythical tale was inspired by a modern day We-Don't-Serve-Your-Kind-Here encounter involving a condescending coffee joint: "I just ordered my usual summertime pick-me-up: a triple shot of espresso dumped over ice. And the guy at the counter looked me in the eye with a straight face and said "I'm sorry, we can't serve iced espresso here. It's against our policy.""
It made me think about the Jack Nicholson-diner waitress scene in 'Five Easy Pieces': "Do you see that sign, sir? Yes, you'll all have to leave. I'm not taking any more of your smartness and sarcasm."
Music Of My Life: I've added a new page for all my postings about popular music. You'll find it here.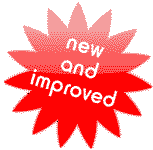 "But Wait, There's … No More!" Ron Popeil, the Grand Old Man of infomercials has died at age 86, following an unspecified medical emergency.
He was an American inventor, pitchman, and founder of the direct response marketing company Ronco Corporation. He coined the phrase "Set it, and forget it!" (for his Showtime Rotisserie & BBQ) and popularized the phrase, "But wait, there's more!" on television as early as the mid-1950s. His dad, Sam Popeil was also an inventor and salesman of numerous kitchen-related gadgets such as the Chop-O-Matic ("Ladies and gentlemen, I'm going to show you the greatest kitchen appliance ever made ... All your onions chopped to perfection without shedding a single tear.") and the Veg-O-Matic to major department stores.
Ron also developed the Ronco Pocket Fisherman. Popeil is also well known for his housewares inventions like ... (more >>>)
Question Of The Day: I wonder what the part of my brain that used to remember phone numbers is up to these days?
---
Wednesday July 28, 2021
Chrome Overload: How can you not like a guy who loves chrome?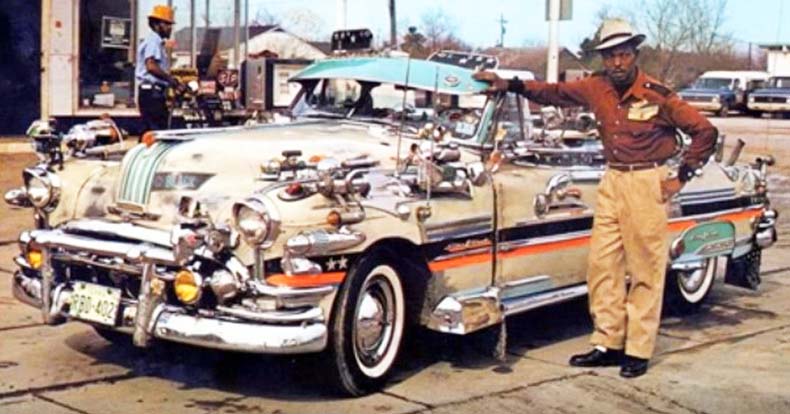 Somewhere underneath all that shiny customization resides ... (more >>>)
All In On Electric: Mercedes-Benz reported that all its new vehicle platforms created from 2025 forward will be electric only, and that the company plans to have an all-electric product line by 2030.
The Yoke's On You: If you buy a new Tesla Model S or X, you'll find that the conventional round steering wheel has been replaced by a 'yoke" or 'butterfly-type' wheel.
The new steering wheel may look cool but it is obviously not ideal for low speeds and for quick maneuvers in case of slipping or sliding.
Can't FritoLay Make Them? They make Tostitos chips, don't they? Referencing an article about how chip shortages are leading to 'dead' cars on factory storage lots and vehicle production halts. Don Surber wrote, "Red China has us by the short hairs. And the cowards they paid off - the Bushes, the Clintons, the Obamas, and the Bidens - do not care. We don't need another stimulus. We need a chip factory."
The Beach Boys: Everyone knows the story of this American band and sometimes tragic soap opera. The group's original lineup consisted of brothers Brian, Dennis, and Carl Wilson, their cousin Mike Love, and friend Al Jardine. And that's the gang that made the best vocal harmonies and created the best hits of the 1960s. They sang about love, growing-up, surfing and hot cars.
The Beach Boys came to my attention when they recorded 'Surfin' Safari' in 1962. I was already in college by then but enjoyed their music, especially the car songs. The B-side of Safari was '409' - a car song about the big-engined Chevy introduced that year. In 1963, they released 'Surfin' USA'. It was kind of a rip-off of Chuck Berry's 'Sweet Little 16' but made for good listening. The B-side was 'Shut Down' - another car song about a drag race between a 413 cubic-inch Dodge and a fuel-injected Corvette Sting Ray. The same year, the group released 'Little Deuce Coupe' - a song about a '32 Ford hot rod.
I liked the original early to mid-60s Beach Boys. I think … (more >>>)
Industrial Art: Simple design often yields elegant, minimalist art. A piece - unearthed from a forgotten storage box - is a square bin with a hinged lid made from clear Plexiglas. I designed it and my company built it almost 40 years ago to display colorful candies. Six of these were placed inside a custom-fitted rectangular Plexiglas case, which was sited on a retailer's countertop. When a customer wanted to buy some candy, a clerk removed the appropriate box using the handle and opened the lid, pouring the desired amount into a suitable bag or carton.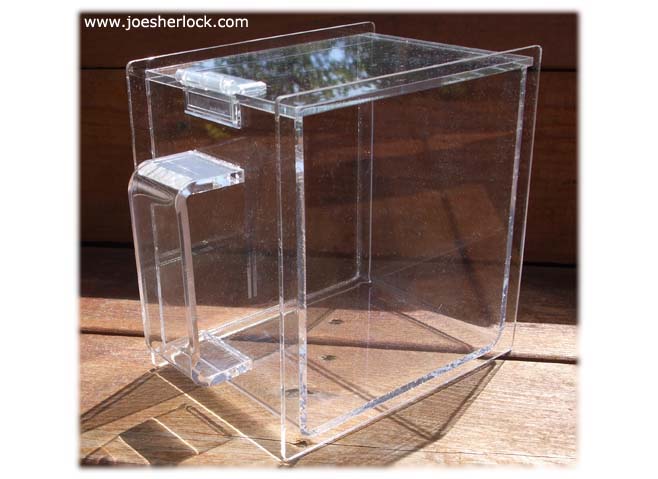 The entire design is water-clear transparent acrylic, including the hinge for the top. Such hinges are commonplace today but, at the time this item was manufactured, were brand new. My firm was ... (more >>>)
Book Review: 'Pizza Czar: Recipes and Know-How from a World-Traveling Pizza Chef' by Anthony Falco
Many ancient cultures, especially in the Mediterranean region, produced basic flatbreads with a variety of toppings. A precursor of pizza was probably the focaccia, a flat bread known to the Romans as panis focacius, to which toppings were then added. The word pizza was first documented in A.D. 997 in Gaeta and successively in different parts of Central and Southern Italy.
Modern pizza evolved from ... (more >>>)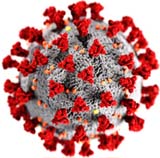 July Virus Update: Clark County had 24,931 cumulative confirmed cases - 640 new cases this month, down 58% from the same period last month. The total number of people hospitalized is no longer reported but there have been only 13 new hospitalizations in the last two weeks. The percentage of beds occupied by covid patients has dropped from 8.1% on June 5th to 3.1% on July 10th. The mortality rate for July is 2.2%. This table summarizes data for cases and deaths in Clark County over time, beginning with March 2020.
As of July 22nd, there have been - cumulatively - 260 confirmed Wuhan flu deaths in Clark County, Washington from the China virus, a rate of 513 per million. There were 14 new deaths in the past month - up from 12 last month. Of the 260 total cumulative deaths, at least 237 of the deceased had underlying medical conditions.
The death rate for Washington State ... (more >>>)
Driving Away The Faithful: One of the Prime Directives of business is Don't Piss Off Your Customers. In an era of dramatically declining Catholic worship, the current tone-deaf pope seems to have never heard of that one.
Pope Francis has issued a new motu proprio restricting the celebration of the Traditional Latin Mass, declaring ... (more >>>)
Quote Of The Day - and a cool thought in the summer heat - is from James Lileks: "Realize that no one remembers the perfect Christmases. Everyone remembers the ones where the tree caught fire or the dog drank from the stand and coughed up needles through February."
Or, I would add, the one where next-door neighbor Gus - a little too full of the Christmas spirits (if ya know what I mean) - rang my parent's door bell one Christmas morn, wished us a merry Christmas and then threw up all over our front steps.
---
Monday July 26, 2021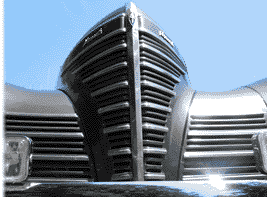 Summer Heat, Haze And Sun: It was all blue skies and sunshine at 8:15 am on Saturday, so I fired up my '39 Plymouth business coupe and went for a drive along the back roads of North Clark County. The temperature was 58 degrees. It reached 89 by afternoon - in the shade - if you could find some. Time to stay inside with the AC on and take a nap. And I did.
There was some haze from wildfires in Oregon (near The Dalles and the 900 -acre Jack Fire in Douglas County in Southern Oregon) and central Washington (near Yakima and near Wenatchee) and I couldn't see Mt. St. Helens on my drive - not that there's much worth seeing in summertime.
Traffic was light and I drove with the windows down, getting some fresh air. The Plymouth ran great. Good drive.
Small, Decontented And Unsuccessful: The Henry J, a mostly-forgotten small car from the early 1950s.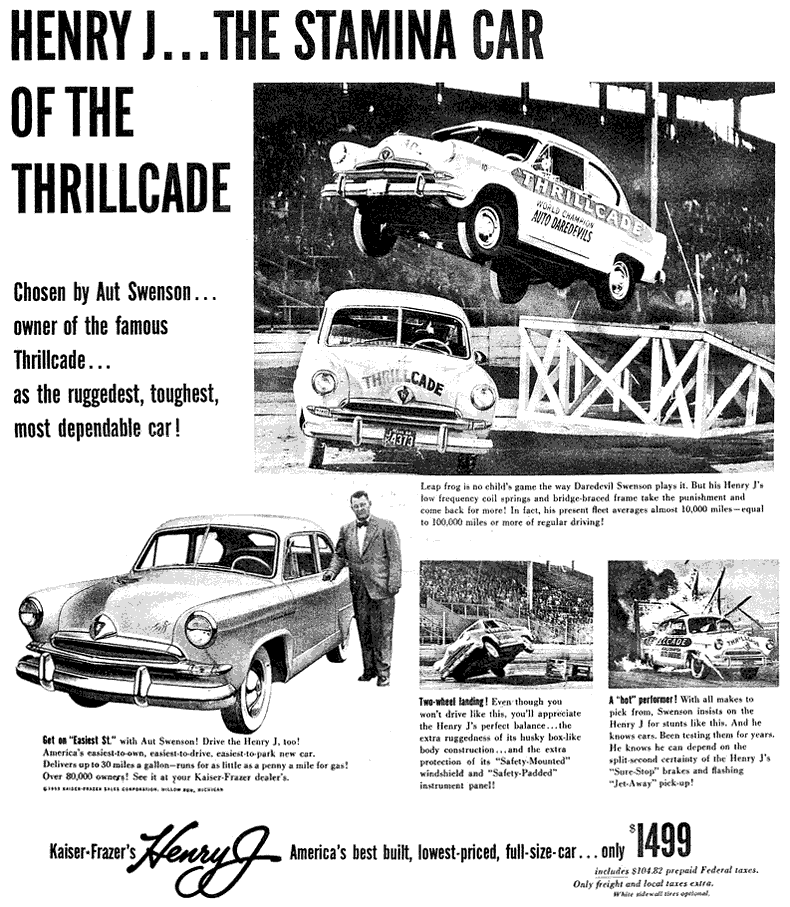 The Henry J was a compact American car built by Kaiser-Frazer Corporation and named after its chairman, industrialist Henry J. Kaiser. The Henry J was introduced as a 1951 model on September 28, 1950.
The car was designed and priced to attract ... (more >>>)
That's A Lotta Toyos: On July 21st, a white 2021 Toyota Camry SE became the 10 millionth Camry to roll off the line at the Georgetown Kentucky facility. Toyota is also in its 35th year of operation in the Bluegrass State. I still see V20 series (1986-92) Camrys around these parts. They seem to be bulletproof. I've heard that early Camrys were prone to rust but, since no one salts the roads around here, they don't corrode away.
My wife's 2005 Avalon Limited - an oversized Camry for all intents and purposes - still looks and runs great.
Happy Birthday To A Legend: Hot rod pioneer Ed Iskenderian of Isky cams turned 100 this month. He was born to first-generation Armenian immigrants in Tulare County, CA. While at L.A.'s Polytechnic High School, he built a customized Ford Model T.
After the serving in the U.S. Army Air Corps in World War II, Iskenderian established ... (more >>>)
Of Bad Sunbirds and Bad Management: Recently, Tom Klockau wrote about a concours-condition 1976 Pontiac Sunbird. He was intrigued by this "corporate sibling to the Chevy Monza Towne Coupe, most of which dissolved by around 1990." The Sunbird was based on the Chevrolet Vega, a fact which explains some of its problems. I guess that, if it's a bad-enough car, it eventually becomes a rarity.
I only knew one guy who owned a '76 Pontiac Sunbird ... (more >>>)
Bumper Cars: A late-1960s Auto-Skooter brochure produced by Lusse Brothers of Philadelphia, PA. Cousins Joe and Ray Lusse ran a machine shop supplying ... (more >>>)
I Heart Nukes: I can't wait for mini-nuke plants like the working model Martin Prince made for the children's contest in The Simpsons 'Homer's Enemy' episode from 1997: "Behold, the power plant of the future, today!"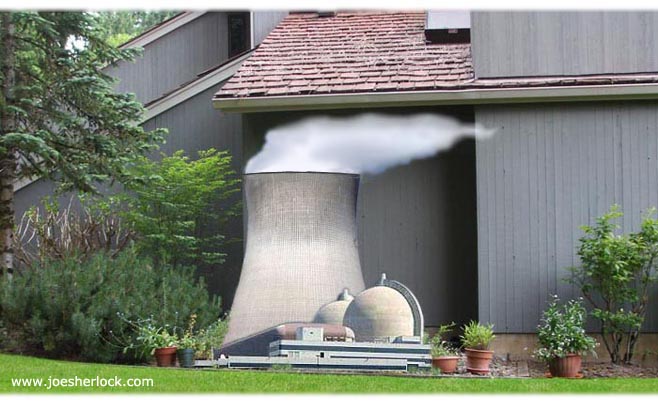 I know just where I'll put mine.

Jewish Comic Legend: Jackie Mason - an iconic Borscht Belt stand-up comedian (ranked No. 63 on Comedy Central's 100 greatest stand-up comedians of all-time) and film and television actor - has died at age 93.
Mason made several appearances as a guest on 'The Ed Sullivan Show' during the 1960s. He appeared in Mel Brooks' 'History of the World, Part I', Steve Martin's 1979 movie, 'The Jerk' and 1988's 'Caddyshack II'. He was the voice of the robot tailor on Woody Allen's 'Sleeper'. He also voiced Hyman Krustosfski, Krusty the Clown's rabbi father, on several episodes of 'The Simpsons'.
Jackie one-liners: "That's a great profession, a doctor. Where else can you ask a woman to get undressed and then send the bill to her husband?" And: "Money is not important. Love is important. Fortunately, I love money." And: "I have enough money to last me the rest of my life unless I buy something."
Rest in peace, Jackie.
Most Dangerous, According To Tucker: When asked who is the most dangerous person in America, Tucker Carlson replied, "Barack Obama."
"He has cultural influence. He has some enormous contract with Netflix, creative contract with Netflix. Barack Obama has never created anything. He's a figure at Netflix, but he has more power in the Democratic Party than any other figure, including Joe Biden. And he's radical.
He's driven by his hatred, his resentment toward America and the population. He's race obsessed. He sees everything through the lens of race. He's a liar, not straightforward about his views or his aims. So, yes, by far: Obama. Obama is the opposite of Trump. Trump sounded scary but was effectively a moderate. Obama sounds very reassuring and calming, but he is absolutely a radical."
Tucker also believes that Biden/Harris are not running the country. The true leaders are Barack Obama/Susan Rice. "I think this is the third Obama term. This is the radical administration he wishes he had. Biden was always liberal but not radical. This administration is radical, and I think it's pretty clear that Biden is not in charge of it."
"What do our leaders tell us is important? Racism, transgender rights, slavery, which ended more than 150 years ago. There's no connection between what they're telling us is important and what most people think is important. That's a problem."
Thought For Today: One of the most remarkable displays of democracy in history is that one thousand islands managed to come together and agree on a single salad dressing.
---
Thursday July 22, 2021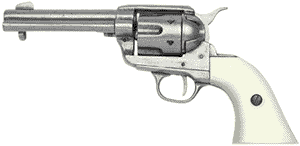 Compact Shoot-Out: Motor Trend tested the 2021 Toyota Corolla XSE sedan against the new 2022 Honda Civic Touring Sedan and reported that the Civic was the winner hands-down.
MT noted that "the Civic ran away with this comparison. It outclasses the Corolla in almost every way we can think of. The Civic feels closer to an Accord than the Corolla does to a Camry … The Honda feels like a more mature car - quieter overall, more comfortable, more modern, more everything. It projects a strong premium vibe in the compact sedan segment. The previous Civic was the best among its peers, and this 11th-generation car goes a step further. The competition is nowhere close."
Big Hair; Bright Color: A photo, probably from the latter half of the 1960s, shows how high women's hair had become and how popular orange was as a color ... (more >>>)
Parking Lot Novelty: James Lileks has posted quite a collection of old motel postcards from the 1950s and '60s. They remind me of some of the places I stayed in on business trips early in my career. Usually the photos show period cars parked out front. Most are ordinary machines - Chevy post sedans, mundane Ford business coupes and the like. But the photo of the Lockview Motel has something completely different - a DKW 3=6.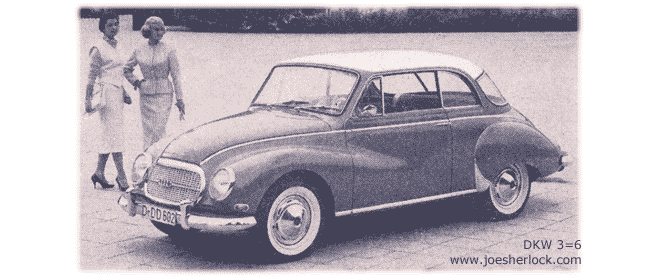 The VW Beetle-sized DKW had a three cylinder two-stroke engine and was front wheel drive. The German import carried the interlocking AutoUnion circles as a front badge on the grille - the same ones used by its grandson, Audi. DKW claimed that the three-cylinder motor was as powerful as a six-cylinder engine, because of it's two stroke nature. Hence the name 3=6.
Tough sell though, because the little 1956 three-banger only made 42 horsepower. DKWs were a rare sight in the U.S. Not many were sold, probably the public didn't like the idea of having to mix oil in with the gasoline at every fill-up - a requirement for two-cycle engines.
In the October 1957 issue of Road & Track magazine, there was a full-page DKW ad posted by ... (more >>>)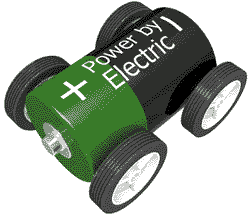 I Can Canoo … Canoo? U.S. electric vehicle startup Canoo said it plans to build a plant in Oklahoma to assemble the odd-looking pod-shaped vans it calls "lifestyle vehicles" beginning in 2023. Canoo developed a "skateboard," or a low-rise platform that bundles batteries and electric motors with such chassis components as steering, brakes and wheels, on which a variety of vehicle body types can be built.
The company also said it has a deal to contract out near-term manufacturing to VDL Nedcar in Netherlands until the Oklahoma plant is ready. VDL will build Canoo's seven-seat vehicle for the U.S. and European markets, allowing Canoo to meet its commitment to start production in the fourth quarter of 2022. VDL is scheduled to build up to 1,000 vehicles next year, with a target of 15,000 in 2023
The Oklahoma plant will be on about 400 acres of land in Pryor, in the northeast part of the state. Last year, Canoo went public through a reverse merger with a special-purpose acquisition company (SPAC). In April, it changed CEOs, with Aquila, a former software executive and one of Canoo's largest shareholders, taking over. The company eventually expects to offer delivery vans and pickup trucks.
The Securities and Exchange Commission opened an investigation into Canoo, concerning Canoo's merger with a SPAC, plus its "operations, business model, revenues, revenue strategy, customer agreements, earnings and other related topics, along with the recent departures of certain of the Company's officers."
Book Review: 'A Man & His Car: Iconic Cars and Stories from the Men Who Love Them' by Matt Hranek
This is a hardcover book in a slipcase, first published in October 2020. The book's apparent objective is to explore the connection between car owners and their rides. It is primarily a photo book, with each vehicle photographed against a black background and a brief explanation about ... (more >>>)
Overpaid: The Evergreen Public Schools board - in Vancouver, WA - approved a raise for Superintendent Mike Merlino that brings his annual salary to $305,884 during the 2021-22 school year. There was no school last year. This guy and other administrators like him should have been paid zilch during that period.
In 40 years, the ratio of school employees to students has significantly increased, mostly because of bloated administrative bureaucracies. Productivity - as measured by output per employee - has, therefore, substantially declined. And student performance - as measured by test scores have not improved at all.
It's time to stop wasting our tax dollars.
Happy Birthday to my wife, who becomes a year older on Saturday and will be the same age as me ... for about 12 days.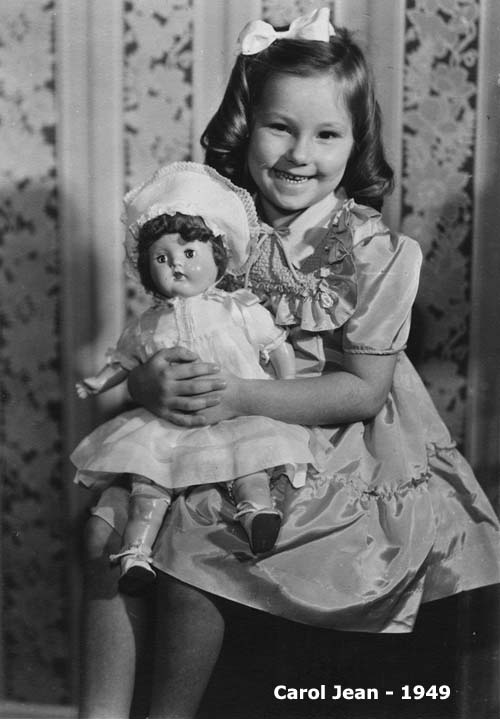 Update: We celebrated her birthday with a large shared filet mignon accompanied by a bottle of Caymus Vineyards 2019 Cabernet Sauvignon from California - a pricier wine that we usually imbibe. Made from grapes farmed in 8 of Napa Valley's 16 appellations, the wine is claimed to have a signature style that is "dark in color, with rich fruit and ripe tannins. This Cabernet offers layered, lush aromas and flavors, including cocoa, cassis and ripe dark berries." It tasted very smooth and carried a hint of sweetness.
Disney Only Cares About Commie China, Not You: Disney World has canceled Christmas. "Mickey's Very Merry Christmas Party, an extremely popular yuletide tradition, is going to be rebranded. Instead, the Magic Kingdom will host a night time show. "The new 'don't call it Christmas' event is called 'Disney Very Merriest After Hours' - a generic, holiday-themed celebration."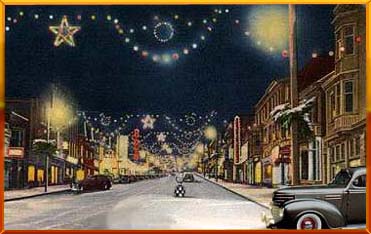 Whoever came up with that idea deserves a lump of coal in their Christmas stocking.
That dry, high-pitched whine you hear is ol' Walt D spinning in his grave at 8,000 rpm. Don Surber wrote, "In the future, there will be only two holidays sanctioned by Corporate America: Juneteenth and George Floyd's birthday."
Headline Of The Week ... so far is from The Onion: 'New Study Shows People With Panic Disorders Respond Poorly To Being Locked In Underwater Elevators'.
Excerpt: "Throughout the 200 clinical trials we ran, all participants suffered immensely and reported that they did not enjoy the experience," said Dr. Samuel Lepore, who led the Yale University study, explaining the results were the same whether the sound of a thrashing great white shark or that of an exploding torpedo was suddenly blasted over loudspeakers as the elevator doors shook violently.
"Most interestingly, every single subject appeared to be further agitated when informed that oxygen levels in the elevator were dropping rapidly. Typically, some variance is expected in trial studies, but in this case we found none."
Quote Of The Day is from Tom McMahon: "If you're 60 or 70 and *still* too mealy-mouthed to say what you truly mean, then really, what was the point of growing old?"
---
Tuesday July 20, 2021

Those Lazy, Hazy, Crazy Days Of Summer: Stealing a line from the 1963 Nat King Cole hit song, it was certainly a little hazy and, eventually, hot enough to make you lazy on Saturday.
When I fired up my '39 Plymouth coupe at 8:00 am, the temperature was already in the upper 50s and the sky was a hazy light blue with a few wispy clouds here and there. By afternoon, the temperature was over 80 degrees in the shade - if you could find some - and felt even hotter than it was. Time to stay inside with the AC on and take a nap. And I did.
Nevertheless, I had a good early morning ride. The roads were almost empty, the air was fresh and summery, everything was green and Mt. St. Helens had lost all its snow, looking like a hazy gray ball of dirt in the distance.
Miracle Motor Tune-Up: Man, this device does everything ... (more >>>)