Wednesday November 27, 2019
Autosketch: 1953 Cadillac Le Mans - Low Slung Dream
The Cadillac Le Mans was a low-slung, sporty two-seater concept car which debuted as part of the GM Motorama at New York's Waldorf-Astoria in January, 1953.

It is difficult to imagine the impact of the Motoramas in those heady days. These extravaganzas showcased the products of the mighty General Motors. In those days, GM had over 50% market share in the U.S. Public interest in GM's offerings was so great that, from 11:30 am to 1:00 pm on January 21, over 12,000 visitors passed through the Waldorf exhibit, totally ignoring the televised swearing-in of President Dwight D. Eisenhower. Ike rode in a white '53 Cadillac Eldorado convertible in Washington's post-inaugural parade.
In 1953, GM exhibited seven dream cars at its Motorama, including ... (more >>>)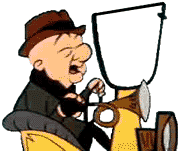 Geezer Buyers: In 2007, 31% of new cars were bought by people 55 and older. That number was 52% in 2017. "Worse for the industry, in 2007, 13% of cars sold in America were bought by people 65 and older. That number rose to 27% in 2017."
"At the other end of the spectrum, in 2007, 45% of cars sold in 2007 were bought by people under 45. That figure was only 28% two years ago."
Total new car sales across the world's largest car markets are already in trouble. The United States is the second-largest market in the world. "While its sales have remained steady, sales in China, the world's largest car market, are falling. They are in the European Union as well. In America, as the aging buyer is not replaced, the car industry will struggle, and the one large market in the world that currently drives the car industry will falter."
Maybe the reason that younger people aren't buying new cars is that new ones have become quite expensive and used ones are a much better deal.
Back To The Seventies: I noticed that some new models at the LA Auto show sported two-tone paint jobs. The new Toyota RAV4 Prime plug-in hybrid was painted black over red. And the Kia Steltos concept crossover has a two-tone job as well, black over white. Then there are those Dodge Challenger special editions. And the 2020 Nissan Sentra.
I called Tommy Tutone for comment at 867-5309 but he wasn't there. Jenny answered the phone.
Soon to come: opera windows, opera lights, padded vinyl half-roofs.
Book Review: 'The Last Shelby Cobra: My Times With Carroll Shelby' by Chris Theodore
I don't think anyone can write a true autobiography of Carroll Shelby. He was a multi-faceted, talented individual who was often mercurial, petty and changed the world of racing, performance cars and created an image which evolved into a legend.
The late auto editor David E. Davis sang Shelby's praises even though Shelby apparently cheated Davis out of money. When Shelby's last from-the-ground-up automotive venture, which produced the Oldsmobile-powered Shelby Series I sports car in 2000 or so, went belly-up it caused a lot of people to lose their deposit money, etc. Ol' Shel (his-own-self) apparently got away scot-free because he had good lawyers.
No one can deny the impact of ... (more >>>)
This Made Me Laugh Out Loud: A commenter at American Digest wrote this about Conan the Dog's visit to the White House this week: "I think that is the first dog at the White House to get a certificate and award since Valerie Jarrett."
I Guess There's A "Day" For Everything Now: I just found out that November 20th is the Transgender Day of Remembrance, to pray "for all those transgender people who were killed because of hateful violence."
Interestingly, about 12 times as many Christians as so-called transgender people are killed for their beliefs each year, but nobody seems to give a damn about that.
Perhaps because it has been happening for 2,000 years and is therefore not Trendy and Twitter-Worthy.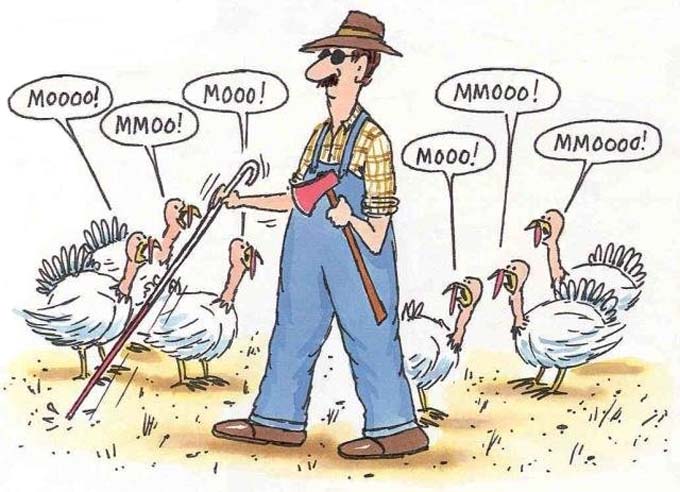 Bad Pun Of The Day: Two silk worms had a race. They ended up in a tie.
---
Monday November 25, 2019
Epic Fail: Last week, Tesla unveiled its much-hyped Cybertruck electric pickup. Steph Williams of TTAC wrote that it looked "like a stainless steel pup tent with a delicatessen counter serving as a dash."
Jeffrey Osborne of CNBC opined ... (more >>>)
21st Century Problem: The lithium-ion batteries that EVs run on are made from metals that are mined at a serious environmental and human toll, and from supplies that won't last forever. When those batteries die, they're liable to join the tens of millions of tons of spent electronics piling up as e-waste in landfills around the world.
The one million EVs sold around the world in 2017 will eventually result in 250,000 tons of battery pack waste that the world's recycling infrastructure is ill-equipped to handle. "There's also no industry-wide standardization in terms of EV battery design. With the configuration and chemical makeup of batteries constantly evolving, any recycling technologies we develop today need to be adaptable - part of the reason Faraday Institution researchers are working to develop artificial intelligence systems that can identify and sort batteries of all shapes and sizes."
Book Review: 'Trains - The World's Most Scenic Routes' by Ian Feigle
Well-meaning friends sent me this coffee table-sized book as a gift. There are no unique photos to be found - all images in the book come from ... (more >>>)
Falling Content, Rising Snark: Recently, James Lileks wrote, "In the early days, the internet rewarded creativity, weirdness, discovery, and anything else that fed our appetite for new cool things to share. Now the internet rewards engagement, which has empowered a vast number of second-rate talents who parade their vanity and self-involvement, their wounds and grudges, their empty larders of cultural goods."
James is spot-on. There are a lot of sites that I no longer visit. Some have devolved from insightful writing to zingy one-liners and put-downs. Others have become way too political. I pay attention to politics but there are other things in life. (These days, I fast-forward the news anytime the impeachment circus is brought up.) Other sites are perpetually angry … about something. Financial sites which once carried useful information have morphed into mere clickbait.
I try to keep my blog interesting but sometimes I struggle to find topics to write about. James Lileks puts up lots of new stuff five days per week. I am amazed by the sheer volume of content from a one-man operation. Keep up the good work, James.
Mutual Fund Explosion: Andy Clarke of Vanguard recently wrote, "In 1950, 4.2% of the U.S. population participated in the stock market, almost exclusively through directly held stocks. The median investor held 2 stocks. Almost half held just one. Even wealthy investors failed to diversify. Mutual funds played almost no role in household portfolios." Until the mid-1980s, only about four million other households participated in the economic fortunes of U.S. corporations through mutual funds.
Today, Americans own almost half our stake in U.S. business through funds. My first purchase of a mutual fund was over 50 years ago.
Quote Of The Day is from David Horowitz: "Inside every Progressive is a Totalitarian screaming to get out."
---
Friday November 22, 2019
Questionable Reporting: I've noticed that Tesla always reports a rounded-up number of cars sold, ending in one or two zeros. For example, in the first nine months of this year, Tesla reported sales of 135,600 vehicles. Other manufacturers report odd but believable numbers. Example: Ram nine-month sales were 512,368 trucks.
A regular reader of this blog, who works for a major auto manufacturer, pointed me to this article which strongly suggests that Tesla fudged their warranty claims set-asides in order to show a profit in the last quarter … (more >>>)
A Mercury By Any Other Name: When you say it fast, a Mach-E sounds a lot like a Marquis, especially in New England.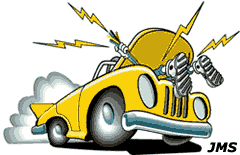 Electric Skeptic: Honda CEO Takahiro Hachigo says his company still has serious doubts as to just how lucrative electrification and mobility projects will actually be, suggesting the costs and complications of such technologies probably aren't worth pursuing as a primary objective.
"The hurdles to battery electric vehicles and complete autonomous driving are still quite high," Mr. Hachigo told Automotive News in an interview at Honda's global headquarters last month. "I don't know whether other manufacturers are becoming too optimistic or not, but apparently the approach in going about these regulations differs from one company to another."
Remembering Camelot: For people of my age, there are two dates that will forever resonate as tragic: September 11, 2001 and November 22, 1963.
It's hard to believe that today marks 56 years since John F. Kennedy was killed in Dallas. I mark the assassination anniversary on this blog nearly every year.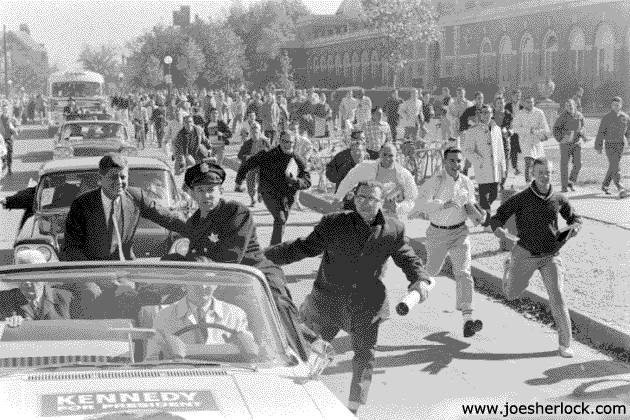 Whenever I watch television specials about the Kennedy years, I find the film clips and photo stills to be a time capsule. Fifty-six years later, the clothes people wore, the hairstyles, the cars on the road, the store signage - all are now fit for antique stores or museums - simply remind me of what things were like when I was young.
On the 50th anniversary of the assassination, I shared some of my memories. That 2013 article, 'Remembering Camelot', is posted here.
Our Congressional Overlords Don't Trust Us: Speaking about the impeachment hearings and the 2020 election, Nancy Pelosi stated that "it is dangerous to let the voters decide Trump's fate."
Would someone please remind Congress that they work for us?
Quote Of The Day is from Tom McMahon: "In a perfect world Chipotle Bottle would rhyme."
---
Wednesday November 20, 2019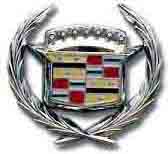 Bottom Rung: Consumer Reports recently released another car reliability survey, with data from more than 420,000 vehicles.
"Consumer Reports looked at 17 potential problems. At the top of the list were the most serious problems: major engine trouble, engine cooling, transmission issues and drive systems. These are the major components that make a car run or not run well. The research covered cars from 2000 to 2019, and some models released for the 2020 model year. Based on all this information, General Motors' luxury Cadillac brand was at the bottom."
In general, luxury car brands did well in the survey. Of the top five spots, three were luxury brands: Lexus brand in first place, Porsche in third and Genesis in fifth.
"GM has been able to do nothing to jump-start Cadillac's sales, which begs the question why it keeps the brand at all. Reasons for Cadillac's problems range from being considered an "old people's car" to perceptions of reliability compared to Japanese and German luxury cars. The new Consumer Reports results would support the second of the two."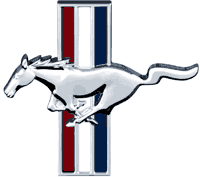 Maybe It Should Have Been Named 'Mocker-E': The headline of Peter DeLorenzo's article says it all: 'Ford Gets A Participation Award For The Mach-E. Now What?'
He wrote of "the sniveling members of the press, who ran the gamut from rabid bootlicking enablers – It's revolutionary! It's the greatest thing since sliced bread! (you get the idea) – to a few who had the temerity to actually offer some reasoned perspective. (In other words, it's a giant "we'll see" until further notice.) … But to call this frumpy looking crossover – squint and it looks like 20 other crossovers in the market – a "Mustang" is so egregiously wrong that it makes me cringe. Let me make this clear: I learned to drive a stick-shift in a 1966 Shelby Mustang GT350. We raced an ex-Bud Moore Mustang Boss 302 in the '71 Trans-Am season with my brother Tony at the wheel. In short, I know Mustangs, and the Mach-E is no damn Mustang. In fact, it's a crushing disappointment and an insult to the legacy of the Mustang, especially when you have the blistering fast and perfectly brutal-looking new Shelby GT500 Mustang just hitting the streets."
And: "Right now, Ford gets the participation award for coming up with a "me-too" electrified crossover with a patently stupid and ill-advised moniker. And that's it But rather than leave you with that thought, I'll leave you with this: Ford is calling the Mustang Mach-E a 2021 model, which will be out one year from now. Rest assured, given Ford's dubious track record of blown product launches of late, the likelihood of a Mach-E hitting dealer showrooms in any meaningful numbers before the spring of 2021 is slim. And none."
Sadly, My Corvette-Owning Days Are Far Behind Me: At Car and Driver, Rich Ceppos wrote that "we have concluded that the new C8 is spectacular, amazing, and supremely capable. Maybe even revolutionary."
It is a lot of car for the money and, Ceppos wrote that "it's clear that the new C8 isn't just a better Corvette, but a supercar for the rest of us - imperfections be damned." Production of the C8 Corvette has been officially delayed until February 2020 due to the UAW strike.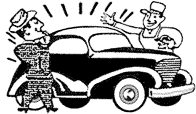 This Won't End Well: A Wall Street Journal article points out: "Consumers, salespeople and lenders are treating cars a lot like houses during the last financial crisis: by piling on debt to such a degree that it often exceeds the car's value. This phenomenon - referred to as negative equity, or being underwater - can leave car owners trapped."
"Some 33% of people who traded in cars to buy new ones in the first nine months of 2019 had negative equity, compared with 28% five years ago and 19% a decade ago, according to car-shopping site Edmunds. Those borrowers owed about $5,000 on average after they traded in their cars, before taking on new loans. Five years ago the average was about $4,000.
Rising car prices have exacerbated an affordability gap that is increasingly getting filled with auto debt. Easy lending standards are perpetuating the cycle, with lenders routinely making car loans with low or no down payments that can last seven years or longer."
Borrowers with negative equity at the time of purchase tend to get longer loan terms, higher interest rates and higher monthly payments. The higher rates and longer repayment periods mean a smaller share of their monthly payments goes toward paying down principal in the first few years of the loan. The result for some consumers is a cycle in which each new trade-in leaves them deeper underwater.
Underwater car loans are more prevalent among subprime borrowers, according to ratings firms. That is in part because consumers with lower credit scores often don't have the means to pay off the remaining balance on one car loan before buying their next vehicle.
Will the next recession start because people are flipping cars, rather than houses?
Book Review: 'GQ Drives: A Stylish Guide To The Greatest Cars Ever Made' by Paul Henderson
GQ dates back to 1931, when it was strictly a men's fashion magazine. In 1958, it was acquired by Esquire and renamed Gentlemen's Quarterly. Over the years, the magazine evolved beyond fashion, also covering food, drink, style, travel and, of course, cars. In 1967, it received a new moniker: GQ.
This 256-page book was compiled by GQ Associate Editor, Paul Henderson. He also wrote some of the articles. Many, if not most of these articles appeared in past issues of GQ.
It has been said that ... (more >>>)
Quote Of The Day is from Nassim Nicholas Taleb: "In your prayers, substitute 'protect us from evil' with 'protect us from those who improve things for a salary'."
---
Monday November 18, 2019

The Birth Of Bland: John P. Huffman of Car and Driver wrote recently, "Meanwhile, Mercedes has been building A-class models since 1997 in Brazil, Thailand, Hungary, Finland, and Germany. The new 2020 A220 sedan I'm currently driving is built at a plant in Aguascalientes, Mexico. The plant is owned by Nissan."
"So, is the A220 I'm driving a Mercedes or a Nissan? Is the A220 German or Mexican? According to the parts-content portion of the Monroney window sticker, the A220 is 33 percent German and 51 percent Mexican. But the engine and transmission, arguably the heart of the vehicle, are German. Do they count more than the sheetmetal? Incidentally, only 7 percent of the parts come from the U.S. and Canada.
We're at the point where cars (and a lot of other products) are designed and engineered to be assembled and sold anywhere by anyone. This business decision demands that products be engineered with more commonalities than differences. As a result, we're losing flavor and character in the products we produce and consume."
As to the loss of individuality, government-mandated requirements are also causing cars to look alike and drive alike. Huffman expressed it thusly: "When the world is the market, the cars play to a character-robbing common denominator. The whole world is efficient, but increasingly blah."
Mustang? Neigh! The new Ford Mustang Mach-E all-electric, four-door crossover, unveiled Sunday at the LA Auto Show, is priced at $43,895 and up, topping out above $60K.
"Other than the Mustang badges on the front and the tailgate, the only other identifiers appear to be on the lower leading edge of the front doors. There's no Ford badge anywhere. Even the wheel center caps display Mustang graphics." Battery range is 230-300 miles, depending on the model selected. 0-60 mph is claimed to be "in the 3 second range."
This is not a Ford Mustang, in the same way that the Lincoln Versailles wasn't a French palace. And this vehicle may be even less successful than the Versailles.
I think Mustang fans will be angry. I think other car enthusiasts will snicker and walk away. People who don't care about heritage brands will shrug and go buy a Kia. Or something.
Bad Cars Cause Global Warming: I offer the following as evidence ... (more >>>)
Book Review: 'Land Of Hope - An Invitation To The Great American Story' by Wilfred M. McClay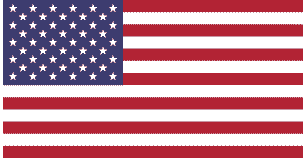 I hate the current fad of revisionist history, which focuses on the feet of clay rather than the feats of valor of American heroes.
Charles Krauthammer once wrote, "As part of a vast social project of social leveling, it is not enough for the deviant to be normalized. The normal must be found to be deviant." There is a campaign, in both academia and the elite media, to replace its art, literature, and religious traditions with what one author described as "a multicultural and post-racial republic" supportive of separate, always-flawed identities. Men, who were considered honorable by contemporaries and by 20th Century historians, are now being vilified by woke 21st Century femi-Nazis and soy boys.
Today's public schools teach ... (more >>>)
Quote Of The Day is from Dave Burge: "I hope we all can admit that Washington, D.C. contains more inbred hereditary mistakes than every hillbilly holler in America combined."
---
Thursday November 14, 2019
Sixty Years Ago: My car buddies and I met up at the Philadelphia Auto Show, held in the old Philadelphia Convention Hall and Civic Center on 34th Street in University City. The 1960 Philly Auto Show ran from November 14th to 21st, 1959.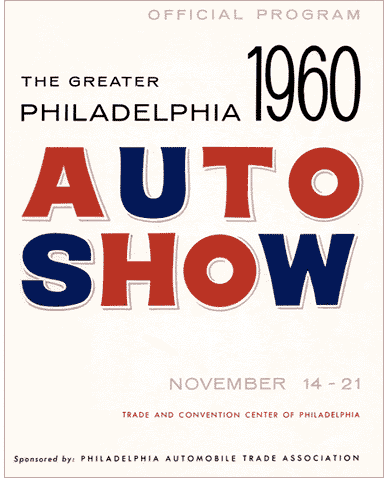 While there was no GM Motorama that year and not many concept or dream cars from other makers (the Valiant-based Plymouth XNR asymmetrical roadster was the only one I remember), there were some completely new models to inspect and examine ... (more >>>)

October Vehicle Sales: U.S. new vehicle sales of 1,343,842 units for the month of October represented a 0.7% decrease from October 2018. October's passenger car sales fell 16.4% to 355,266 units, while SUV and truck sales increased 6% to 988,576 units.
General Motors sales decreased 12% (at least partially due to the recent UAW strike), while Ford sales increased by 1%, and FCA sales fell fractionally in October. Tesla's estimated 14,000 sales in last month were down over 5% from the same month in 2018.
Honda, Mazda, and Subaru sales increased 8%, 5%, and fractionally, respectively, while Toyota, Nissan, and Mitsubishi sales fell 1%, 6%, and 8%, respectively, from those of October 2018. Hyundai/Genesis sales increased 11% from last October, as did Kia's sales.
Daimler AG sales increased 1%, BMW Group sales increased 8%, and VW Group (excluding Porsche) sales increased 5% compared to October 2018. Volvo sales increased 20% for the company's best ever October performance, and Jaguar Land Rover sales decreased slightly from last October.
Automobile Markets Are Always Changing: Writing about the 1926 Pontiac, Mac's Garage observed, "At the beginning of the 1920s, open body styles (roadsters, tourers, etc.) accounted for around 70%of the new car market, while closed body styles (coupes, sedans, and so on) held down around 30%. But as the automobile evolved from weekend plaything to everyday transportation and buyers sought all-weather protection, that long-term trend was flipping over." By 1926 or so, and soon, closed body styles would own the 70%.
We're seeing it happen again with the decline of sedan sales as more people buy SUVs and crossovers.
Book Review: 'Hemi Muscle - 70 Years Chrysler, Dodge & Plymouth High Performance' by Darwin Holmtsrom
At the end of World War II, there was such a shortage of automobiles that the Big Three Detroit manufacturers could get away with offering vehicles that were basically warmed-over, prewar models with slightly updated styling. By the time the 1949 model year rolled around, manufacturers needed to offer cars which created showroom excitement. That included new three-box styling and better powertrains.
Cadillac and Oldsmobile offered new, powerful overhead-valve V8 engines for the '49 model year. Chrysler took a slightly different turn, developing an overhead-valve engine with hemispherical combustion chambers. This domed-chamber design permitted more complete spark burn and offered extra horsepower as well as low-end torque for extra grunt. The engine had a distinctive look with very large valve covers and spark plugs concealed underneath and centered between intake and exhaust valves. This Fire-Power V8 engine first appeared in the 1951 Chrysler models, standard in the Imperial and New Yorker models, and optional in the Saratoga.
Chrysler's new engine brought "hemi" to street automotive lexicon. Variations of the engine soon ... (more >>>)
Breaking News: A headline from The People's Cube: 'Romney DNA test reveals he is 1/1024th Republican'.
Quote Of The Day is from Victor Davis Hanson: "The only Trump 'crime' was in his winning an election he was not supposed to win."
---
Tuesday November 12, 2019

Autumn Haze: Last Friday afternoon, I fired up my old '39 Plymouth coupe and went for a drive. At 1:30 pm, the temperature was 55 degrees and the sun was shining The sky was a light blue with wispy white clouds. There as been some temperature-inversion and the sky was hazy around the margins. I couldn't see Mt. St. Helens at all and could barely see Mt. Hood yesterday. Clouds and rain have returned since then and washed away the stagnant air.
The car had been sitting for a week, so it was thoroughly cold including the vinyl tuck-n-roll seats and the steering wheel. The heater is the original box and fan design and it takes 10-15 minutes to warm up so it's pretty useless for short drives.
Nevertheless, I enjoyed my mini-excursion. Most trees have lost their leaves although a few still had some color. Traffic wasn't too heavy and the Plymouth got some needed exercise. The drive was pleasant and the car ran well but, with clouds and rain in the forecast, this may be my last old-car excursion for a while. On Saturday, I woke up to rain - it drizzled all day. The Irish have a name for this kind of weather; they call it "a soft day."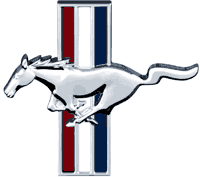 Damaged Pony: Within the next week or so, Ford will unveil a "Mustang-inspired" electric four-door crossover. The name is rumored to be 'Mach-E'. I hope it has neither the Mustang name or pony badging on it. Arbitrarily slapping iconic brand names on other products is called line extension. Line extension may initially provided added sales interest but it can be a double-edged sword.
Back in 1980, Al Ries and Jack Trout wrote of the dangers of line extension in their excellent book, 'Positioning: The Battle For Your Mind'. Over the long term, line extension waters down the brand. It damages the primary, frequently without any profit benefit from the extension. (Update: Unfortunately, it does have pony badging and is known as the Mustang Mach-E.)
Did Cadillac make any money from that bicycle they introduced 15 years ago? I doubt it. Is Land Rover making any money from its brand of coffee? Will all the variations on the Mini eventually kill the brand? When first introduced, Mini was a gotta-have little one body-style, two-door car with long waiting lists and price-gouging. Today, with a plethora of confusing offerings, Mini now struggles to sell 3,000 vehicles per month. Porsche sells waaay more vehicles than Mini at thrice the price.
Over the years ... (more >>>)
It's Hard To Kill A Mopar: A 1,000 horsepower modified Dodge Challenger was stolen and involved in a hit-and-run incident with the Nevada Highway Patrol, but it still made it to its display at last week's SEMA show in Las Vegas.
"The Challenger, built for SEMA by Quintin Brothers Auto and Performance in Vermont, was stolen prior to the show from an overflow parking lot at a casino close to the display hall. … After police tracked it to a parking garage hours later, the cornered driver rammed it into a police car and fled the scene." The driver then "crashed through a fence and onto a nearby karting track during an event. Eventually, the car was abandoned and recovered without the driver."
Who Is Really Polluting The Earth? Answer here.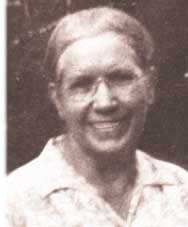 Happy Birthday, Grandmom! The only grandmother I ever knew (my other one, Delia, died a year before I was born) had her birthday today.
Ellen would have been 141 years old, although she always lied about her age and would probably admit to being 118 or so. Born in County Mayo Ireland, she emigrated to the U.S. in 1904 and later married a fellow immigrant from her old village. They worked hard, prospered and raised three children.
My grandmother was very good to me and bought me my first car - a new 1963 red Volkswagen Beetle, so I could drive to college rather than take public transit. It cut two hours off my commuting time. (Mass transit is not nearly as good as transportation utopians would have you believe.)
My favorite story about my grandmother involves a Seinfeldian dating situation:
As a teenager, I was planning to break-up with a girl I was seeing, when her father suddenly died. As the Still-Designated Boyfriend, I was required - by social norms - to put in an appearance and pay my respects.

As I was leaving the house to go to the viewing, my grandmother saw me all dressed up, called me over and said, "Have a good time at the dance," as she slipped $10 into my hand.
Thanks for everything, grandmom. Almost 60 years later, I'm still having a good time at the dance. (permalink)
Quote Of The Day is from Robert Benchley: "The only cure for a real hangover is death."
---
Thursday November 7, 2019
Saw This At Pebble Beach In 1996: The 1996 Zagato Raptor is a concept car, resulting from Lamborghini partnering with Italian coachbuilder Zagato. The Zagato Raptor was "developed as a stop-gap model between the Diablo and its proposed successor, the Canto, another stillborn design that gave way to the Murcielago. The car is distinctly more rounded than the wedge-like Diablo, but it's no less wild with its wide haunches, sci-fi taillight bar, and aggressive roof scoop. The party piece, though is the huge tilting canopy for access, which also featured a removable targa roof."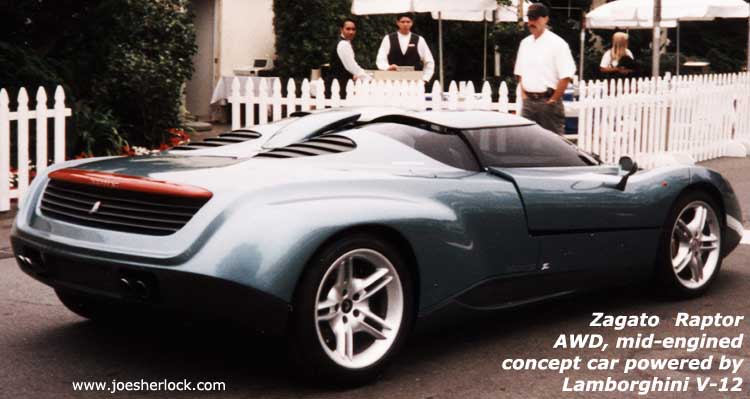 It looks even better in person and sounds … ummmm … raptor-like. It was ... (more >>>)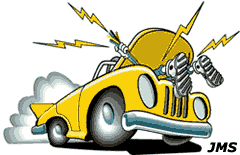 Stop Trying To Sell Us Stuff We Don't Want: American consumers are really lukewarm to buying all-electric vehicles (EVs) and even cooler to the idea of self-driving vehicles. A new survey showed no improvement in the Mobility Confidence Index for either type of vehicle.
"Consumer confidence in EVs remains neutral, with the lowest scores coming in response to questions about the likelihood of purchasing an EV and the reliability of EVs compared to gasoline-powered vehicles. Regarding the first, sentiment is split between previous owners and non-owners of EVs. … When it comes to self-driving cars, Americans are decidedly cool. They are uncomfortable both with self-driving cars and self-driving public transit, even though about two-thirds (68%) say they have little or no knowledge about self-driving technology. The possibility of technology failures or errors causes the most worries."
Steve Wozniak, Apple co-founder and all-around tech guru, has reversed course and has gone from fanboy to skeptic about several key technologies, including AI and autonomous driving. He doesn't see fully self-driving vehicles in his lifetime.
He was a long-time proponent of AI and self-driving vehicles, but "a couple years ago I gave up on that thinking." He now believes it is unlikely that vehicles capable of operating entirely without a human back-up driver won't be ready for production "in my lifetime." The Woz is now 69 years old.
Book Review: 'Rockonomics: A Backstage Tour of What the Music Industry Can Teach Us about Economics and Life' by Alan B. Krueger
Krueger, a former chairman of President Obama's Council of Economic Advisers, uses the music industry as a way in to explain key principles of economics, and the forces shaping our economic lives.
In this 269 page book (plus appendix, notes and index), some of the material is ... (more >>>)
One, Two Three O'Clock, Four O'Clock … Rock: Mark Steyn has chronicled the strange and convoluted story of the classic anthem 'Rock Around The Clock'. As Robert Palmer wrote in Rolling Stone, "It was mid-Fifties rock 'n' roll that blew away, in one mighty, concentrated blast, the accumulated racial and social proprieties of the centuries." True dat.
I still enjoy listening to Bill Haley's rendition 55 years after it was first recorded.
Just Wondering: What do vegetarians keep in the meat drawers of their fridges?
---
Tuesday November 5, 2019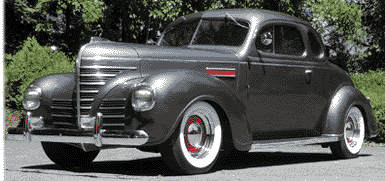 Leaves Tumbling Down: On Saturday, it was 50 degrees at 12:15 pm. It felt almost warm after several nights of freezing and below. On the other hand, the sun was shining and the skies were late-Fall pale blue - that odd color for which there's no Crayola match. So, I fired up my '39 Plymouth coupe and went for my first November drive. And my last drive before Daylight Saving Time ended.
It was clear enough that I could easily see Mt. St. Helens with its first coat of snow. The joke among those living west of the Cascades in the Pacific Northwest is that it only rains once a year - from November 1st to July 15th. But the roads were dry, if covered with leaves and fir needles, and I'll take what I can get. Traffic was light. I had an enjoyable, end-of-season drive.
Colors are past peak, although several stubborn sugar maple trees were still clutching to a scattering of bright red leaves.
Emily Dickinson wrote of November, "The noons are more laconic and the sunsets sterner." Yep. Winter is coming all too soon.
Good Wood: Recently, a rare, gorgeous burgundy 1941 Chrysler Town & Country 9-passenger "barrel back" woodie station wagon fetched $277,760 at the Bonhams auction held at ... (more >>>)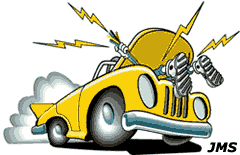 Electric Future? CEO Mary Barra has said that General Motors will spend more development money on electric vehicles than internal-combustion-engined ones over the next five years. Earlier this year, Barra promised that GM would launch 20 models of electric cars by 2023.
Autoextremist Peter De Lorenzo wrote that "a new formula has emerged, which skips the anti-Detroit bashing altogether and which has EVs = Good, and everything else, specifically ICEs = Bad.
This abrupt demarcation may please the EV zealots, but it requires a suspension of belief that has no basis in reality. Yes, of course, EVs are coming, and a wide array of them in almost every segment you can think of too. But that doesn't mean that the acceptance of EVs will be automatic, especially for lower-income buyers and people who live in apartment buildings with no easy access to overnight charging, to name two disconnects."
I believe that good old gas-engined vehicles will be around for quite a long time. Remember, that electric cars are only as clean as the power plant supplying the electricity. Many electric car owners are, in effect, driving coal-powered vehicles.
Book Review: 'Jaguar: The Art Of The Automobile' by Zef Enault and Michael Levivier
This large (10 x 12 inch), 240 page book contains the complete history of Jaguar and is packed with high quality photographs, many in color and many from Jaguar's historical archives.
This is much more than a picture book, it tells a great story - warts and all, surprising since the Jaguar Historic Trust was involved in creating the book. It is no mere puff piece. The story begins in ... (more >>>)
Coupling: Fiat-Chrysler and Peugeot owner PSA plan to join forces through a 50-50 share swap to create the world's fourth-largest automaker, triggering a new wave of consolidation in the car industry.

Fiat-Chrysler and PSA said they aimed to reach a binding deal to create a $50 billion company domiciled in the Netherlands, with listings in Paris, Milan and New York and with PSA's Carlos Tavares as CEO and FCA's John Elkann as chairman. The move comes less than five months after FCA abandoned merger talks with PSA's French rival Renault. PSA makes Peugeot, Citroën, DS, Opel and Vauxhall automobiles.
Chrysler's North American vehicles are ... (more >>>)
All The Leaves Are Brown ... and the sky is gray: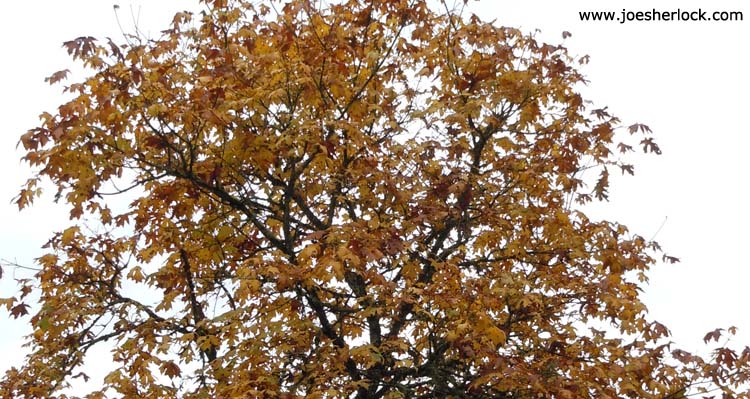 This was the view from our back deck late last week. As of yesterday, most of the leaves are on the ground.
Cancer Update: Last week, I visited the Oncology Center for the usual blood test, which measures cancer markers - carcinoembryonic antigen. My blood CEA is now 1.2, which remains well within normal range (0-5.0 µg/L according to my oncologist). Good news.
My next tests will be sometime in February 2020. (permalink)
Goodbye And Hello: Catherine Herridge, who joined Fox News in 1996 when the cable network launched, is joining CBS News. Herridge will start in her new role as senior investigative correspondent in November, covering national security and intelligence from Washington. She is one of the best and her departure is Fox's loss. I wouldn't be surprised to see her on '60 Minutes', possible repalacing Leslie Stahl, who will turn 78 next month. Catherine is 55.
She might get me to watch '60 Minutes' again.
Quote Of The Day is from George Carlin: "Having a smoking section in a restaurant is like having a peeing section in a swimming pool."
---
Friday November 1, 2019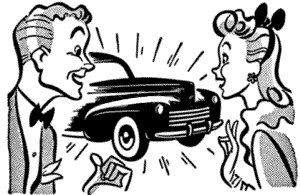 A Tale Of Two Companies: Last week, Tesla delivered stunning third-quarter surprise: A profit. CEO Elon Musk expects to beat low-end of production prediction of 360,000 vehicles this year - waaaay up from 2018's 184,200 electric vehicles. By comparison, Mercedes-Benz sold 354,137 vehicles in 2018.
Tesla credited its third-quarter profit to record deliveries, impressive cost cuts and improved production schedules. There are a couple of troubling spots:
1. It is questionable whether Tesla can continue to cut costs substantially.

2. The current quarter's revenue of $6.3 billion, is a decline of 8% from $6.82 billion in the same period a year ago. This may be an indication that Tesla sales are flattening and that Tesla's market is getting saturated, especially in the U.S. where quarterly sales fell 39%. Sales in the United States, the electric car maker's biggest market, fell to $3.13 billion from $5.13 billion from the same quarter one year earlier.
Over at Ford Motor Company, the company was lamenting a 57% drop in earnings, caused by steeply-falling sales in China and production delays caused by quality problems on the new Ford Explorer/Lincoln Aviator SUVs.
Ford Motor Co. reported its net income was cut by more than half in the third quarter, dropping to $425 million from $1 billion in the same three-month period in 2018. Ford did not give an optimistic forecast for the next quarter. The company continues to be beset with multiple problems, which I outlined earlier this year.
Smarter Than God? The latest Pew Research Report points out a lot of troubling trends, including that Millennials appear to have become the first generation in U.S. history to be majority non-Christian - mostly unbelievers and generically 'spiritual people'.
"The religious landscape of the United States continues to change at a rapid clip. In Pew Research Center telephone surveys conducted in 2018 and 2019, 65% of American adults describe themselves as Christians when asked about their religion, down 12 percentage points over the past decade. Meanwhile, the religiously unaffiliated share of the population, consisting of people who describe their religious identity as atheist, agnostic or "nothing in particular," now stands at 26%, up from 17% in 2009." It should be noted that 1.5 million people in the U.S. identify as wiccans.
Both Protestantism and Catholicism are experiencing losses of population share. Currently, 43% of U.S. adults identify with Protestantism, down from 51% in 2009. And one-in-five adults (20%) are Catholic, down from 23% in 2009. Meanwhile, all subsets of the religiously unaffiliated population – a group also known as "religious nones" – have seen their numbers swell. Self-described atheists now account for 4% of U.S. adults, up modestly but significantly from 2% in 2009; agnostics make up 5% of U.S. adults, up from 3% a decade ago; and 17% of Americans now describe their religion as "nothing in particular," up from 12% in 2009."
Over the last decade, the share of Americans who ... (more >>>)
Milestone: 30 years ago, my business partner and I sold Discovery Plastics, Inc., our plastic display manufacturing company which was then located in Tangent, Oregon in the Willamette Valley. At the time, the firm employed 73 workers and was the largest producer of acrylic display fixtures in North America. (When I bought into the company in 1978, we had only four employees, including me.) Our catalog contained over 500 different displays. We employed many talented people. Some stayed with the firm. Others moved on to new endeavors. The contributions from exceptional people strengthened the company and made it possible to grow rapidly without losing control of products, processes or Discovery's reputation for high quality and fast customer service.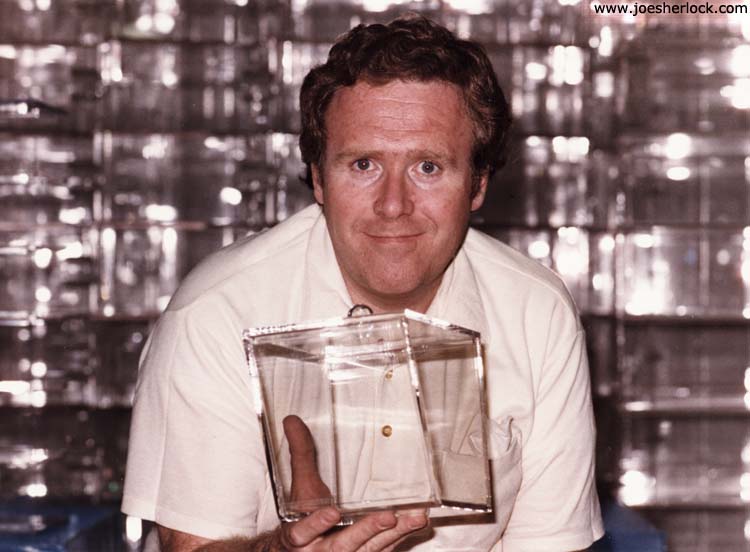 I'm holding a custom acrylic display with many bulk food bins in background in this 1981 photo.
---
Over an 11-year period, Discovery Plastics' sales had grown at a rate of over 44% per year. That kind of 'gazelle' performance in a fairly mature industry earned us a large premium when we sold the company. Buying half of Discovery Plastics was, by far, the best investment decision I ever made.
For over 11 years, DP took up a huge part of my waking hours. The experience of being an entrepreneur taught me more than I've ever learned sitting in business school or seminar classrooms by a hundredfold. After I left Discovery Plastics, I used the knowledge I had gained to assist others. (I was a SCORE volunteer for 24 years, helping mostly young start-up firms.) I also made a very good living as a business consultant, advising established small to mid-size businesses. I retired in 2011.
Rockin' The Homeless: The city of Albany, Oregon - about 70 miles south of Portland - has come up with a novel solution to homeless underpass trolls. The city dumped 522 tons of rocks and boulders to eliminate "squatters camping under the Pacific Boulevard viaduct in Albany where Jackson Street and Seventh Avenue meet."
Homeless squatting is not a form of ... (more >>>)
Priests Need To Do This More Often … to CINO (Catholics In Name Only) politicians. Joe Biden was reportedly denied Holy Communion in a Catholic church in South Carolina because he contues to support abortion. Father Robert E. Morey, from Saint Anthony Catholic Church in Florence, claimed that he refused the Democratic presidential 2020 hopeful Holy Communion because of his stance on abortion.
Nancy Pelosi, Dick Durban, Patty Murray, Maria Cantrell and other anti-life, CINO politicians should get the same treatment. Father Gregory Luger tweeted, "Can someone explain to me why the Catholic left is spending more time and effort arguing that the priest is wrong in the Biden affair than they are explaining why Biden is wrong for supporting the slaughter of unborn children?" Good question.
Headline Of The Week: 'Vegetarian ate one burger, got hooked and became a butcher'.
"Tammi Jonas, a longtime vegetarian living in Victoria, Australia, had a surprising - but undeniable - craving for a hamburger while pregnant with her third child. Just one prime patty after many meat-free years. Now, she's a professional butcher and a pig farmer."
Behold the power of meat!
Quote Of The Day is from John Lennon: "Life is what happens to you when you are busy making other plans."