Friday July 31, 2020
Autosketch: 1954 Dodge Firearrow - America Meets Italy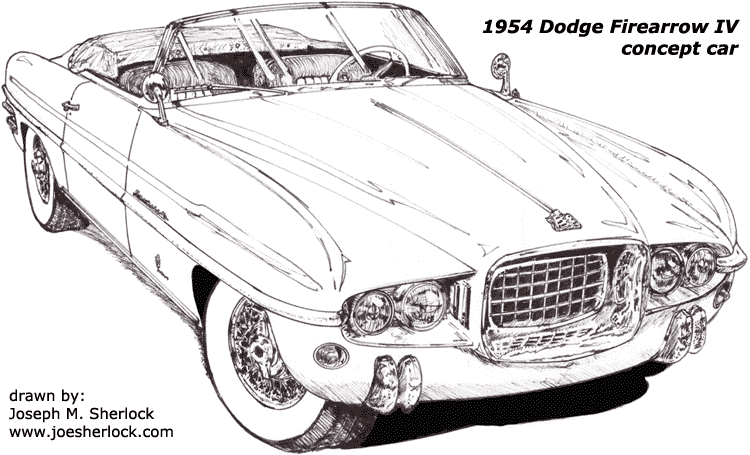 Chrysler products, especially Plymouth and Dodge, of the 1953-54 era were considered stodgy. They were practical, upright designs which lacked the pizazz of competitors' cars of the era. Chrysler's design chief Virgil Exner wanted to change all that and commissioned several swoopy show cars. Asked about his show cars by writer Michael Lamm in the early 1970s, Exner explained: "There was really only a single purpose in all of them, and that was to let the public know that Chrysler was thinking ahead as far as styling was concerned."
Exner's modus operandi was to take a conventional stock production chassis, sometimes shortened, and ship it to Italy where coachbuilders worked on the cheap in destitute postwar Europe. Finished cars were returned to the U.S., where they were exhibited at shows throughout the country.
In 1953 and 1954, Dodge created ... (more >>>)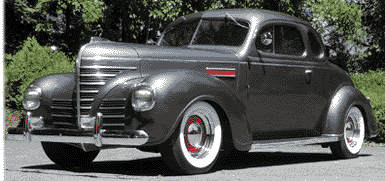 Those Lazy, Hazy, Crazy Days Of Summer: Stealing a line from the 1963 Nat King Cole hit song, it was certainly a little hazy and hot enough to make you lazy on Wednesday.
When I fired up my '39 Plymouth coupe at 9:30 am, the temperature was already in the upper 60s and the sky was a hazy light blue with little white clouds here and there. By afternoon , the temperature was over 92 in the shade - if you could find some - and felt even hotter than it was. Time to stay inside with the AC on and take a nap. And I did.
On Monday and Tuesday, I washed the Plymouth, cleaned the wide whitewalls, waxed the chrome and other spots, Windexed the windows and filled a tire that was low. The car looks clean and sparkly, although all the aches and pains of old age and arthritis manifested themselves as I bent, leaned, knelt and squatted while working on various parts of the car.
Traffic was heavy in spots but it didn't bother me. The Plymouth ran great. And looked great, too. I got some admiring glances as I cruised along to Hockinson and back.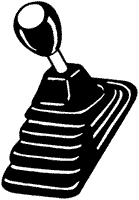 Shiftless: Honda is discontinuing manual transmissions on all Accord models, beginning with the 2021 model year, marking the end of the bread-and-butter family sedan's decades-long dedication to the stick-shift. Honda will also discontinue two of its smallest passenger cars in the USA, the Fit and the Civic Coupe.
There was wailing and gnashing of teeth from some of the automotive press but these people never buy new cars with manual transmissions either. They just bitch about lack of availability. Let's face it, if the motoring press ruled the world, they'd have the rest of us driving turbodiesel station wagons with sport/handling packages and floorshift manual trannies.
"In fact, not only is the manual Accord not returning, but the last one has already been built - back in December, Honda says - and from some quick searches of automotive classifieds, the number currently available nationwide may amount to no more than double digits." Honda's take rate on manual Accords has not exceeded 2% over the past several years.
Manual transmissions are still available on Honda Civic models. In fact, Civic buyers "helped make Honda the retail No. 1 manual transmission brand in America in 2019."
Separated At Birth? The 2021 Hyundai Santa Fe's front end has kind-of a Jeep vibe going for it, no? Just look at the Customizing Show Car constructed to display the dealer add-ons and you'll see what I mean.
Where Were You In '62? Hemmings revisited the past with 15 little-known facts about 'American Graffiti'.
The article makes for an interesting read. "Universal Studios was so sure the movie would flop that it wanted to release it as a TV movie. Co-producer Francis Ford Coppola convinced the studio to do a theatrical release, and the film grossed $55 million (on a budget of just over $750,000); it earned another $63 million in re-release. It also earned a Best Picture Academy Award nomination and the Golden Globe for Best Picture."
In 1962, I lived in Philadelphia. So, I posted my take on 'American Graffiti - Philadelphia-Style' here.
Best Crosswalk Signal Ever: Jesse Bowers found this unique one in Friedberg, Germany, the town where Elvis Presley served in the Army.

A True Conservative: Herman Cain has died of the China coronavirus at age 74. Born to humble circumstances, he was a self-made success.
Specializing in the restaurant business, he managed 400 Burger King stores in the Philadelphia area in the 1980s. In three years, he improved their performance so much that parent company Pillsbury promoted him to appoint him president and CEO of Godfather's Pizza, another Pillsbury subsidiary. Under Cain's leadership, Godfather's closed approximately 200 restaurants and eliminated several thousand jobs, and by doing so returned to profitability. In a leveraged buyout in 1988, Cain and a group of investors bought Godfather's from Pillsbury. He never revealed what those strange beef-flavored pellets were on Godfather's beef and onion pies.
In 1996, Mr. Cain was presented with the Horatio Alger award.
Later in life, he entered politics and ran for president in the Republican primary of 2012. Famous for his 9-9-9 tax plan, Herman's economic views were praised by Larry Kudlow, Art Laffer and other prominent economists. More recently, he has been a radio host and television contributor and was a strong supporter of Donald Trump.
Rest in peace, Herman.
Irish Joke: Muldoon lived alone in the Irish countryside with only a pet dog for company. One day the dog died, and Muldoon went to the parish priest and asked, "Father, me dog is dead. Could ye' be saying a Mass for the poor creature?"
Father Patrick replied, "I'm afraid not. We cannot have services for an animal in the church. But there are some Baptists down the lane, and there's no tellin' what they believe. Maybe they'll do something for the creature."
Muldoon said, "I'll go right away Father. Do ye think 5,000 Pounds is enough to donate to them for the service?"
Father Patrick exclaimed, "Ahhhhhh, Sweet Mary, Mother of Jesus! Why didn't ye tell me the dog was Catholic?"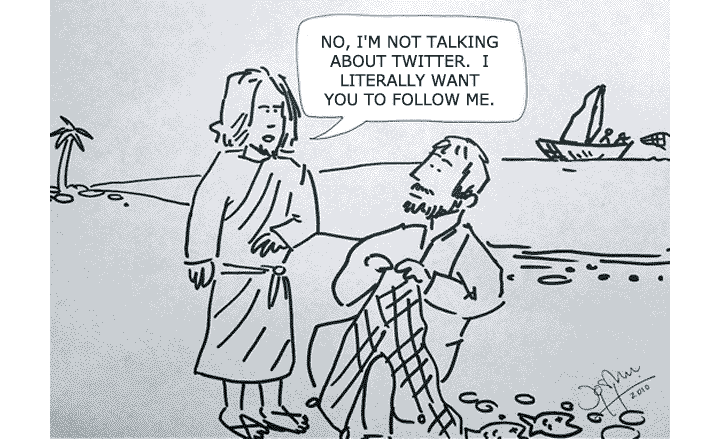 Bad Pun Of The Day: When you dream in color, it's a pigment of your imagination.
---
Wednesday July 29, 2020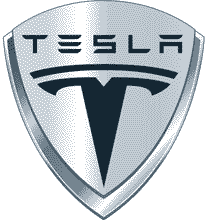 Electrifying News: Tesla reported its fourth consecutive quarter of profits, easily exceeding analysts' projections, as the electric auto maker also predicted worldwide sales of 500,000 vehicles in 2020.
Although it has become the world's most valuable automaker, Tesla still has to figure out how to become consistently profitable, reduce quality problems in its luxury vehicles and more quickly turn alluring prototypes into mass-produced vehicles (although its doing better than either Ford or GM in this respect).
Tesla has also announced that it will build the gigafactory for its upcoming Cybertruck on a 2,100-acre plot a few miles southeast of downtown Austin, Texas.
Tesla's competitors are far behind. "Sales of the Jaguar I-Pace, an electric sport utility vehicle similar to the Tesla Model Y, have totaled just over 1,000 this year. Porsche has reported similar sales for its electric sedan, the Taycan. Audi, which has grown steadily in the United States over the last decade, introduced an electric SUV, the E-tron, last year, and sales have sputtered. So far this year, Audi has sold just under 2,900 units. In many states, the car is advertised at prices 13% or more below its list price - unusual for an Audi." Chevrolet has sold over 8,000 Bolts year-to-date. YTD Sales of the Nissan Leaf have topped 3,000.
Analysts said Tesla's 50-state sales total probably exceeded 70,000 cars. Globally, the company delivered about 180,000 cars in the first six months of the year. By comparison, six-month sales for some other luxury nameplates were as follows: BMW - 121,513, Lexus - 106,801, Audi - 76,210, Cadillac - 53,621 and Lincoln - 46,842.
How To Lose Money Quickly: Buy one of the vehicles on a list of the fastest-depreciating new autos: Audi A6 - loses 56% of value in three years, Ford Fusion Hybrid (55% depreciation), Mercedes-Benz E-Class (55%), BMW 3 Series (54%), Volvo S60 (53%), Lincoln MKZ (52%), Infiniti Q50 (52%), BMW 4 Series (52%), Infiniti QX60 (51%) and Audi A4 (51%).
I'm surprised Fiat and smart didn't make the fastest depreciation list.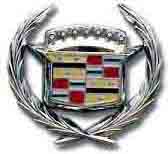 Named After Four Black Hairstylists In Motown: Cadillac has released the model names for some of its upcoming products. Future Caddy electric vehicles will be called Lyriq and Celestiq, Symboliq and Optiq.
Coming next - a big, fat electric SUV named Mo'niq.
I remember when black people named their kids after Toyota models. I swear I've seen black women on TV named Camry and Corolla ... and a couple of fat ones named Tundra.
As Fat Albert used to say, "Hey, Hey, Hey."
Car Quote From The Past ... is from the Automobile Manufacturers Association, which officially imposed a member ban on racing activities in June, 1957: "The board wishes to encourage owners and drivers to evaluate passenger cars in terms of useful power and ability to afford safe, reliable and comfortable transportation rather than in terms of capacity for speed."
A bunch of spoilsports and weenies. The ban was later lifted.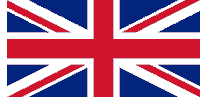 Book Review: 'The Splendid and The Vile: A Saga of Churchill, Family, and Defiance During the Blitz' by Erik Larson
I've read and enjoyed Mr. Larson's other books, including 'Devil In The White City', 'In The Garden Of Beasts' and 'Dead Wake: The Last Crossing of the Lusitania'.
The term 'nonfiction chronicle' is easily and often applied to Larson's books. They are based entirely on well-researched facts but are written with the excitement and intrigue of a novel. 'The Splendid and The Vile' is no exception.
The book chronicles the ... (more >>>)
Sign Of The Times: Every liberal politician has a someone who signs at every press conference. Why? And why is every signer ugly? Statistically, once in a while, you'd expect to see Ryan Gosling-level handsomeness or a Scarlett Johansson lookalike. But, noooo.
Since almost all of these press conferences are televised with closed captions available, why are signers needed? In addition to CC, people with smart phones can download a voice to text app and just record the briefing.
Why do politicians use signers? I'm guessing Virtue Signaling.
They Grow Up So Fast: Monica Lewinsky turned 47 this month. Oh Lordy, how time flies. It seems like only yesterday she was crawling around on her knees and putting everything in her mouth.
Quote Of The Day is from the late Johnny Carson: "If life was fair, Elvis would be alive and all the impersonators would be dead."
---
Monday July 27, 2020
Little Bubble On Wheels: The Isetta was an Italian-designed microcar built under license in a number of different countries. BMW was the most successful licensee and produced the little car from 1955-62. In 1955, the BMW Isetta became the world's first mass-production car to achieve a fuel consumption of 78 mpg. It was the top-selling single-cylinder car in the world, with 161,728 units sold.
Designed by ... (more >>>)

Whole Lotta Shakin': At 8:00 am Sunday, the temperature was 53 degrees and the day turned out to be full of sunny cloudless summer-blue skies from sunrise to sunset. I fired up my '39 Plymouth coupe, drove to town and gassed up.
Then I headed east out of old downtown Battle Ground and drove to Hockinson and back. Traffic was quite light at that early hour and the Plymouth ran great. When I hit one bumpy section along 142nd Avenue, Jerry Lee Lewis' 'Whole Lotta Shakin' Goin' On' began playing through the speakers. True and timely lyrics because the Plymouth doesn't handle bumps like a modern machine.
Sunday's highs hit 98; however, I didn't go over 60 in my old Plymouth. But I had a good time anyway.
On Monday and Tuesday, I washed the Plymouth, cleaned the wide whitewalls, waxed the chrome and other spots, Windexed the windows and filled a tire that was low. The car looks great and is ready for its next drive.
The Importance Of Loyalty: For just about every business, keeping a customer is much cheaper than winning over a new one. In a recent J.D. Power luxury auto brand loyalty study, the top eight makes were foreign nameplates. Lincoln, the top U.S. brand, ranked ninth.
The top finishers were: Lexus, Mercedes-Benz, BMW, Porsche, Audi, Land Rover, Acura and Volvo.
Among mass-market auto brands, Subaru had the highest customer retention, followed by Toyota, Honda, Ram, Ford and Kia.
Love Those Gullwings: At $1.416 million, a 1955 Mercedes-Benz 300SL was the top-selling vehicle at an auction in Monaco. The Return to the Rock sale of vintage fashion, jewelry, and cars hosted by Artcurial in Monaco generated $16.1 million in sales, including $8.3 million in autos.
No Public Schools? Sounds Good To Me. Any public school system that refuses to reopen for Fall classes should be closed permanently. If teachers don't want to teach kids in the fall, don't pay 'em. Give the money to parents. Lay off all those overpaid 'educators' and administrators and give out vouchers for private and charter schools instead. Auction off all equipment and lease the buildings to new, non-public schools.
It's time to eliminate government schools. Private schools have an incentive to be good. The better they are the more money they make. Government schools are just the opposite. They have an incentive to be bad. The worse they are the more money they get.
Make our schools great again.
Excommunicate Him: Newt Gingrich tweeted, "Joe Biden vows, should he win, he'd continue the fight against religious morals and nuns of the Little Sister of the Poor. What other religious morals will he attack?"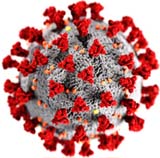 Virus Update: Cumulatively, there have been 37 deaths in Clark County, Washington, a rate of 77 per million from the China virus.
The death rate for Washington State is 198/million people. The U.S. death rate is 449/MM. The U.S. death rate is below those of Belgium, UK, Spain, Italy, Sweden, Peru, Chile and France.
As of last Friday, there have been a total of 1,632 cases of the Wuhan flu in Clark County, a rate of 3,400 per million people
Washington State has a total cumulative case rate of 6,891/million. The U.S. coronavirus case rate is rate is 2,834/MM.
Don't Get Cocky, Now: Despite recent polls that identify Joe Biden as the heavy favorite in 2020, a political science professor is still standing by his prediction model that shows President Trump having a "91%" chance of winning in November.
Stony Brook professor Helmut Norpoth is doubling down on his 'Primary Model', which has correctly predicted five out of the past six elections since 1996 and every single election but two in the past 108 years. "The Primary Model gives Trump a 91% chance of winning in November," Norpoth said. "This model gets it right for 25 of the 27 elections since 1912, when primaries were introduced."
The only two elections the model failed to predict were the 1960 election of John F. Kennedy and the 2000 election of George W. Bush. Both very close.
Only idiot socialists and the uninformed will vote for Biden. Unfortunately, there are a lot of both of those. At the moment, the left is not acting like a group of people confident in winning in November. Having seen how BLM and the leftists in Congress intend to "transform" our country, I believe that many Democrats will stay home and many independents will vote for President Trump.
Phone polls are suspect. Liberals love to talk and participate in such nonsense because it validates them. Most of the rest of us don't answer the phone unless we know who is calling. Therefore, every poll will intrinsically over-sample liberals. On one occasion, I accidentally picked up the phone and found a pollster on the other end. I told her that I charged for my time and asked if she would rather use Visa or MasterCard to pay for this transaction. She hung up.
Somewhere, I have the raw data for a survey which had 1,500 or so respondents. It took 13,000 phone calls to get 1,500 people willing to respond. No telling how the other 11,500 people planned to vote. This is why all polling is suspect.
If Joe Biden loses, they won't tell him. Instead, they'll set up a fake video camera and hire Stacy Abrams to help him with his pretend basement presidency.
Quote Of The Day is from Greg Gutfeld: "Dolly Parton when naked expands to three times her clothed size."
---
Thursday July 23, 2020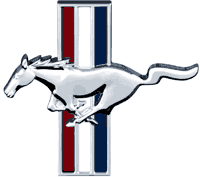 Mustang Fail: Peter De Lornezo recently wrote, "After getting my first real, in-the-flesh look at the all-electric Ford Mustang Mach-E on Sunday - on the road and from every angle - all I can say is, really? This is what Ford is going to hang its hat on for the upcoming electric circus? I was shocked at how devastatingly uninspired and instantly forgettable it is. It looks like a BMW X4 with Mustang styling cues, and that isn't nearly enough, folks. Even in its bright "grabber-esque" blue, it looked like just another generic crossover that will blend into the woodwork effortlessly. Once the first-on-the-block fanboys get their fill of it, then what? I'm still shaking my head over it. Is this the best you guys and gals can do? Wow."
I've read other postings that carried the same general vibe: Away from the press intro spotlights, the Mach-E looks ordinary. And it has a cheesy interior - even with premium trim.
Maybe slapping the Mustang name on this thing wasn't such a good idea. Told you so - last November.
Ferrari Level Price: Speaking of Mustangs, the ex-Ken Miles 1965 Mustang Shelby GT350R prototype brought $3.85 million at the annual Mecum Indy sale, becoming the most expensive Mustang ever sold at auction.
Looking Back: I have thrown out most of my Road & Tracks. Having carted them through three moves and racking up over 4,000 miles on them, I've decided to let go. I'm no longer afraid that someone on the street will give me a pop quiz, asking the cc displacement of a 1974 Fiat.
My R&Ts went into the recycling bin because they're basically worth nothing. No one wants them. Even if someone ...(more >>>)
Look Out, Tesla: Changli is the world's cheapest electric car, costing $930. Its electric motor can only produce a little over one horsepower and it has a top speed of only 20 mph.
"Still, it does come with some interesting features, like air-conditioning, independent suspension, heater, radio and even reverse-view camera. … Instead of having to go to a dealership and pay a premium, anyone can just order the Changli Nemeca online and have it mailed to them. In fact, the only way to buy the world's cheapest car is to order it on Chinese marketplace Alibaba and have it shipped." The two-seat car is only 98 inches long and weighs just over 700 pounds. No word on whether you can stuff a Hemi in it.
Happy Birthday to my wife ... her actual birth date is tomorrow:
She'll be the same age as me for 12 days or so.
Bank Lunacy: Many banks are in trouble. There are too many bank alternatives and old-time, stuffy banks have failed to endear themselves to customers.
Wells Fargo is preparing to cut thousands of jobs later this year in an effort to reduce costs. The plans being drawn up by Wells Fargo executives could eventually lead to tens of thousands of jobs being cut. Wells Fargo is also cutting its dividend. Wells Fargo, one of the largest U.S. banks, employs about 260,000 people.
Meanwhile, Wells Fargo is donating the $400 million in fees it earned off the federal Paycheck Protection Program to nonprofit organizations that primarily assist black and other minority owners.
Use that money to make loans to customers, maybe they'll stick around and Wells Fargo won't have to lay off so many people.
Quote Of The Day is from Lucille Ball: "Luck? I don't know anything about luck. I've never banked on it and I'm afraid of people who do. Luck to me is something else: Hard work - and realizing what is opportunity and what isn't."
---
Tuesday July 21, 2020
No Sale: Recently, the Ford hot rod roadster, driven by Elvis Presley in the movie, 'Loving You', was offered by Mecum auctions but bidding failed to reach the reserve.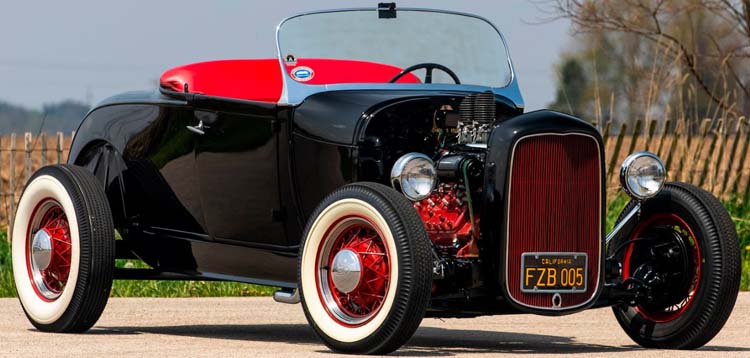 Elvis had tried to buy the car after the movie was complete. Now, Elvis is long dead as are many of his old fans. Those still living aren't particularly interested in spending their retirement dollars on a large and expensive 'collectible'.
A 2019 Hemmings article about Elvis' Ford hot rod roadster drew a number of reader responses, including this one from teacher Joe Essid: "Not one of my college students knew who Elvis was, when the reference appeared in a reading recently." Elvis is as alien to them as Enrico Caruso was to me when I was in college. Google tells me that Caruso was hot stuff in 1910.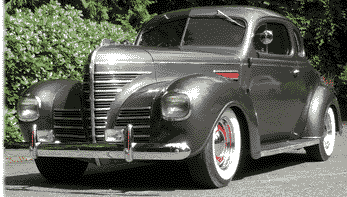 'In The Summertime': With apologies to Mongo Jerry:
"In the summertime when the weather is hot
You can stretch right up and touch the sky
When the weather's fine
You've got Plymouth rides on your mind."
And I sure did. I fired up my '39 Plymouth coupe and went for a drive. At 8:30 am Sunday, the sun was quite bright and the temperature was 53 degrees. (It eventually reached 88.) I headed out and drove the Hockinson loop under cloudless, azure skies. Traffic was almost nonexistent. I drove with windows down, listening to The Joe Niagara Show and to the V8's exhaust burble.
When I returned home, I had waffles for breakfast. It was the perfect way to start a summer Sunday.
This Is What You Get When You Buy Outside The U.S.: Ford may have to shut down some U.S. assembly plants due to a lack of engines from Chihuahua, Mexico, where production is limited by China virus concerns.
"Chihuahua, where the state government has limited employee attendance to 50% in plants, is home to a Ford engine plant and many auto parts producers."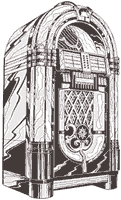 When Rock 'N Roll Was Young ... And Real: In an article titled 'Rhythm and Jews', David Samuels interviewed Mike Stoller, the surviving member of the legendary and prolific Leiber and Stoller songwriting team. "Mike Stoller and Jerry Leiber wrote all of this incredible music that became part of America's DNA." That's true for me and anyone who grew up during the 1950s and early '60s.
"The songwriting team of Mike Stoller and Jerry Leiber were responsible as much or more than anyone else on the planet for the "crossover" of the rhythm and blues music invented by African-Americans into the mainstream of American popular song. They wrote 'Kansas City', which was a hit for Wilbert Harrison and then again for James Brown; 'Hound Dog' and 'Jailhouse Rock', which helped make Elvis Presley famous; Yakety Yak', 'Charlie Brown', and 'Poison Ivy' for the Coasters; 'Searchin'', which was a hit for the Coasters and then for the Hollies; 'Young Blood', which was a hit for the Coasters and then Bad Company. They co-wrote and/or produced great songs by the Drifters like 'There Goes My Baby' and Ben E. King's 'Stand By Me'. They wrote 'Ruby Baby', which was recorded by the Drifters, Dion, and Donald Fagen of Steely Dan. They wrote 'Spanish Harlem', which was recorded by Ben E. King and Aretha Franklin. They wrote 'I Keep Forgettin'', which was repurposed by Michael McDonald and then became Warren G. and Nate Dogg's 'Regulate'."
Jerry Leiber died in 2011. While they are best known for some of their work for the Coasters and other Atlantic Records black artists, Leiber & Stoller wrote and studio- produced many of the songs for Elvis' early movies: 'Loving You', 'King Creole' and 'Jailhouse Rock.' In fact, it's the royalties from Elvis' songs ('Hound Dog', 'Don't', 'Santa Claus Is Back In Town', 'Love Me', 'Treat Me Nice', 'Trouble' and many more) that kept them in a plush lifestyle. They steadfastly refused to split royalties with Elvis (a 50% kickback demand made by his manager, Colonel Tom Parker, to all who wrote Elvis' songs). As a result, they basically stopped writing songs for Elvis (post-Army) and his career went downhill in part because the quality of musical material declined.
These guys wrote much of the music of my life. In addition to the songs listed previously, they were responsible for such hits as 'Riot in Cell Block No. 9' and 'Love Potion No. 9'. Dozens of famous performers have recorded Leiber and Stoller songs, including the Beatles, Elvis, Jerry Lee Lewis, the Drifters, the Coasters, Buddy Holly, Fats Domino, the Everly Brothers, Dion, Barbra Streisand, Edith Piaf, the Rolling Stones and Aretha Franklin.
Surprisingly (to me), the songwriters' most oft-recorded tune is 'Kansas City' - a big hit for Wilbert Harrison in 1959. Leiber and Stoller were inducted into the Songwriters Hall of Fame in 1985 and Rock and Roll Hall of Fame in 1987.
The entire interview is worth a read. I reviewed Leiber & Stoller's autobiography here.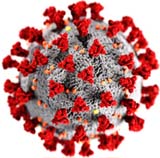 Virus Update: As of last Friday, there were 34 cumulative deaths from the China flu in Clark County. 20 of the deaths were people aged 80 and older. One month ago, total deaths from the Wuhan flu in Clark County (WA) were at 28. 18 of those deaths were people aged 80 and older.
Twenty-three people are hospitalized with the virus. A month ago, 12 were hospitalized.
Information on case numbers by zip code and other data are not available: "Public Health is currently unable to provide regular updates … as we transition and train new staff." Thanks for nothing. How hard can it be to update a spreadsheet? How lazy/dumb are your staff, anyway? One of the problems with government agency stats is that many are presented inconsistently from week-to-week, making it difficult to track and assess trends. I wonder if this is a deliberate attempt to obfuscate the truth.
Clark County's case rate is 2,988 per million population, compared with Washington state's rate of 6,014/MM and the overall U.S. rate of 11,365/million.
Clark County's death rate is 71 per million population, compared with Washington state's rate of 188/MM and the overall U.S. rate of 429/million. Belgium, the UK, Spain, Italy, Sweden, France and Chile have higher coronavirus mortality rates than America.
Overall, daily deaths in the U.S. are still trending downward and have been since April. Washington governor Jay Inslee extended the pause on phased reopening until at least July 28th and has ordered all business to turn away customers who don't wear a mask. The CDC reported, "Based on death certificate data, the percentage of deaths attributed to pneumonia, influenza or COVID-19 (PIC) decreased from 6.9% during week 26 to 5.5% during week 27, representing the eleventh week of a declining percentage of deaths due to PIC. The percentage is currently below the epidemic threshold."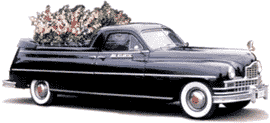 Farewell, Remus: Ol' Remus of The Woodpile Report died earlier this month following cancer surgery. He was diagnosed only a few weeks before his death. His wife had passed away after a lengthy illness earlier this year.
I was a regular reader of Remus' weekly blog for years and I'll miss his common-sense writing, informative information and gentle humor.
Rest in Peace.
The Truth About Progressives: W. Lewis Amselem (aka - The Diplomad) wrote, "For the progs black lives do not matter, at all. The progs condemn black kids to horrid, squalid schools run by overpaid, ignorant, and politically woke "teachers" and administrators. Corrupt, violent, prog-run cities slaughter black people by the dozen, nay, the score on a weekly basis, and yet vow to defund the police which provide the only hope for safety of those very black people.
The progs have done what neither slavery nor segregation could: they have kept millions of black people as a permanent underclass to be exploited by the prog urban political machines. The progs get to decide who is black and who is a Fake black; they decide what political views black people can and cannot hold; which black "leaders" will emerge and get media time. Behold, the new slavery."
Mr. Amselem's entire post is worth a read.
Quote Of The Day is from Thomas Sowell: "Calling an illegal alien an 'undocumented worker' is like calling a drug dealer an 'unlicensed pharmacist'."
---
Friday July 17, 2020
Right To Your Door: It seems hard to believe in today's world of self-service-everything (they call it "self-service" because it sounds a lot better than what it really is: "no-service"), but there was a time in America when merchants actually brought goods right to your door - free. Hucksters drove through neighborhoods in station wagons and pickup trucks, selling fresh meats, fruits and vegetables.
Ice cream trucks prowled neighborhoods on hot summer afternoons. Milk and bakery goods were delivered early each morning in Divco delivery trucks. ... (more >>>)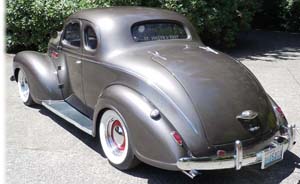 Summer Heat: At 9:30 am on Wednesday, the temperature was already 67 degrees (it eventually reached 85 by late afternoon) so I fired up my '39 Plymouth business coupe and went for an eight-mile round trip drive to Hockinson. Traffic was moderate; the sky was blue and cloudless with morning haze at the edge.
And I did. I drove with windows down and with '50s rock-n-roll playing through the speakers. Traffic was moderate. People are out and about - a good thing - a welcome change from early April when everyone was cowering inside and the roads were just about empty.
The Plymouth ran fine and it was calming to hear the exhaust burble through open windows as I drove along. Life is good.
Adios: Assembled in GM's Orion, Michigan plant but containing only 20% U.S. content, the little Chevrolet Sonic is being discontinued. The subcompact hatchback suffered from declining sales. In 2014, over 93,000 were sold. In 2019, just under 14,000 found buyers.
Superfast Front-Wheel-Drive Sedan: A 2021 Honda Civic Type R set a lap record for front-wheel drive production vehicles at Suzuka in Japan, lapping the Formula 1 course more quickly than a Ferrari F40.
Getting Back To Normal: Toyota Motor has confirmed all of its manufacturing bases around the world were set to be operational this week for the first time since February 2020.
Lost Opportunity: Don Surber wrote, "Imagine if that $170 billion he (Barack Obama) gave Iran were used to build factories in black communities instead."
Irony Alert: Factory workers - 80% of them are young Asian females - are making Nikes for 20¢ per hour, so Nike can make enough profit to pay Colin Kaepernick millions to speak out against oppression and injustice.
White And Twinkling In A Black World: James Lileks parodied cancel culture when it gets around to 'Twinkle, Twinkle Little Star'.
"The very idea that stars are supposed to twinkle locks them into a societally prescribed mode of behavior. Expecting a star to twinkle is like telling a strange woman on the subway to smile. Strong, troublemaking stars explode! The very idea that we want "little" stars to engage in performative "twinkling" negates the life experience of massive gas giants like Betelgeuse. In fact "twinkling" itself strips the star's identity and expresses it through the eyes of the beholder, who mistakes the effect of the atmosphere on star observation for the star's true nature."
Read the whole thing.
I'm Punctual And Proud: The taxpayer-funded National Museum of African American History & Culture in DC has proclaimed that being on time is a sign of "whiteness."
Additional signs of whiteness, according to the museum website, include "individualism, hard work, objectivity, the nuclear family, progress, respect for authority and delayed gratification." Also enjoyment of steak and potatoes or, as I call it, Sunday Dinner. The museum was opened by President Barack Obama in 2016 and cost $500 million. This is another example of your tax money at waste.
When is the government going to build a National Museum of Irish American History & Culture? If it had a bar, it would pay for itself in three years.
Motivation Is Overrated: Think about it … every corpse on Mt. Everest was once a highly-motivated person.
Thought For Today: Redistribution of wealth is a great concept until you get a job and pay taxes.
---
Wednesday July 15, 2020

It's A Plastic World: Bentley Flying Spur sedans "come standard with a 626-hp twin-turbocharged 6.0-liter W-12, an eight-speed dual-clutch automatic transmission, all-wheel drive, rear-wheel steering, and electronically controlled anti-roll bars - and a base price of $219,425." Car and Driver tested one with options - it stickered at a whopping $279,770. It does 0-60 mph in 3.5 seconds = not bad for a 5,600 pound car.
"The leathery aroma that wafts through the air as you slide into the rear seat is so intoxicating that it could be on the DEA's list of controlled substances. Our car's cream-and-oxblood leather interior is gorgeous, exquisitely stitched, and painstakingly assembled - and just try to find a surface not covered by the supple hides. The pair of rear power-operated buckets recline and dole out calming massages. An iPhone-like device housed in the rear center console controls audio, navigation, seat heating and ventilation, rear-seat massage, the power side-window shades, and the moonroof close-outs."
"There's just a single letdown. The gas cap, which looks like an ingot, is in fact plastic."

Meh: Someone decided that the old Ford Bronco was some kind of cult car and, therefore, considered it worthy of a reintroduction as a 2021 retro-mobile even though the retro fad has been over for years.
I'm not impressed with the new Bronco. It is a niche vehicle; not the Jeep-killer Ford's been hinting at. The hype for this vehicle has been astounding, especially when you consider that it will not be available until at Spring or Summer of 2021.
Introduced in 1965, the original Bronco (with Falcon six-cylinder power) never sold that well anyway with 14-23,000 finding buyers annually, depending on model year. A 2021 base model costs almost $30,000, while a top of the line model tops $60,000. The yet-to-be-announced but inevitable O.J. Simpson Edition may cost even more.
Despite my opinion, pre-orders for the Bronco are said to be very strong. I guess it shows tha my opinion isn't worth much. In fact, the wait list is so full that, if you get on now, you won't get your Bronco until 2022. Ford said, "Due to the high number of Bronco 2 and 4-door reservations, deliveries may extend into the 2022 calendar year."
Actually .. well into 2022. Ford reported that there is an 18-month backlog on new orders, so you're probably looking at summer - two years from now!
Rising Sales Of Used Vehicles: While new vehicle sales in the U.S. continue to lag due to the Wuhan flu, used-car sales are seeing much better results during the same time frame. Last month, new car sales fell nearly 30% while sales of used vehicles jumped 17% above the pre-pandemic forecasts in June after dropping 38% in April, according to J.D. Power.

"Thanks to a shortage of new vehicle inventory, more automakers and dealers have leaned into promoting attractive certified pre-owned programs, which might be driving more typical new car shoppers into the used market," said Jessica Caldwell, Edmunds' executive director of insights. "More consumers are looking for value in their next car purchase due to the economic challenges of the coronavirus pandemic, so the more favorable loan conditions we're seeing are likely a direct result of more consumers with good credit shifting into the used market."
Zoooom: The new electric Lotus Evija supercar will hit 186 mph in 9 seconds. Top speed is over 200 and range is 250 miles per charge.
The 2,000 horsepower machine is priced just north of $2 million.
Book Review: 'The Brown Bullet: Rajo Jack's Drive to Integrate Auto Racing' by Billl Poehler
Born Dewey Gatson in Texas, Rajo Jack was one of the first black race car drivers and became well-known to dirt track aficionados up and down the west coast during the period from the 1920s to the early 1950s. Despite the serious anti-black prejudice at the time - he was banned from some tracks and racing organizations, it was difficult to get meals, lodging or even gas while on the road - he manage to find places to race and win.
Rajo Jack was a skilled driver and eventually ... (more >>>)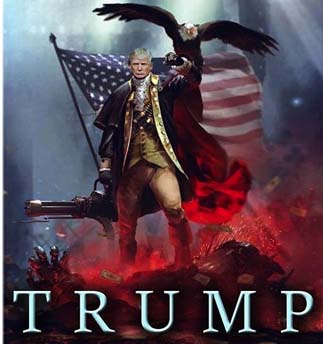 Three Presidents In One: Historian Arthur Herman, a senior fellow at the Hudson Institute, recently wrote, "Trump has been doing the jobs that FDR, Ronald Reagan and Harry Truman each had to do, all at once.
Like FDR, Trump has had to deal with an unprecedented domestic crisis with global implications, one that has shattered people's confidence and certainty about the future. In Roosevelt's case, the Great Depression; in Trump's, COVID-19 and the Great Confinement.
Like FDR, Trump has learned that the advice of so-called "experts" on dealing with the crisis has been largely worthless; while the opposition party has made every wild accusation (remember that FDR was denounced as both a Communist and a fascist dictator) and thrown every obstacle in his way, hoping that he would fail.
Like Truman, Trump has had to alert Americans to a growing threat from abroad, when most Americans are weary of global commitments and only want some peace and stability. In Truman's case, it was the growing Soviet threat after World War II; in Trump's, it's China. Trump's had to make us all aware that Beijing is not only responsible for the spread and severity of the COVID pandemic but uses every opportunity, including the pandemic, to displace America as the world's superpower and impose tyranny over freedom.
Finally, like Reagan, Trump came into office determined to restore American pride and economic growth after a predecessor who discounted both. In Reagan's case, it was the malaise of the Jimmy Carter years; in Trump's, it was the Obama administration's self-imposed mission of "managing American decline" and presiding over the slowest recovery from an economic recession in U.S. history."
"Imagine a president confronting the Great Depression, the Cold War and the riots of 1968 in one fell swoop, and you have some idea of what Trump is dealing with in the run-up to the election in November."
Herman concluded, "Democrats have to worry that when voters wake up in October, they'll see a president who has managed not one, not two, but three heavy lifts, however imperfectly — while Democrats did their best to shutter the economy and let their radical offspring run wild in the streets.
The choice will look stark. Do you want Trump or Seattle? Voters may find the answer isn't so complicated, after all." True dat.
You Break It; You Fix It … With Your Own Money: Washington denies taxpayer funds to rebuild Minneapolis after outta control riots.
Who Matters? Everybody. Recently, Paul D. Entienne, Archbishop of Seattle, wrote in reference to George Floyd's death and the deaths of other blacks at the hands of police, "These deaths are tragic, and they expose a symptomatic and deep-seated connection between institutional racism and the continued erosion of the sanctity of life. If we do not respond appropriately as a society, we will be tacitly acquiescing to the ongoing killing of unarmed black men."
"Institutional racism," eh? It made me wonder who the real racists are. Sadly, black people are often their own worst enemies. For example, 93% of black homicide victims are killed by other blacks. The Wall Street Journal's Jason Riley noted, "Blacks commit violent crimes at 7 to 10 times the rate that whites do … black crime rates were lower in the 1940s and 1950s, when black poverty was higher and racial discrimination was rampant and legal." Blacks were responsible for 52% of all homicides between 1980 and 2008, despite composing just 13% of the population.
Then there's ... (more >>>)
He's Right Most Of The Time: Scott Adams tweeted, "Trump was hard on China and tough in trade negotiations when most experts were mooing that trade wars never work. Today, having learned more about China, decoupling is certain. Trump was right again. … Trump went against the experts to close travel from China and has been proved right. Biden tells us he would have listened to experts."
Thought For Today: If you can smile when things go wrong, you have someone in mind to blame.
---
Monday July 13, 2020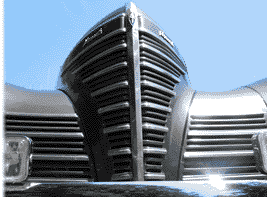 Have Fun While You Can: Last week was on-and-off cloudy and rainy. Friday didn't look so good when I got up but, by 11:45 am, it was sunny and 71 degrees, so I fired up my '39 Plymouth coupe and went for a drive. The skies were mostly blue with some cotton-ball clouds here and there. By 4:00 pm, the thermometer topped out at 77 degrees.
Traffic was pretty heavy but not a problem. Everything was summer green, yellow dandelions were abundant in farm fields and my drive to Hockinson and back was quite pleasant.
I spotted a couple of old cars - a 1965-66 Mustang notchback and a bright metallic blue '67-68 Mustang convertible.
The Plymouth ran great and it was calming to hear the exhaust burble through open windows as I drove along.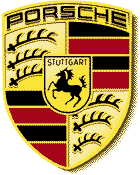 Not A Sports Car Company Any More: These days, Cayenne and Macan SUVs account for more than 60% of Porsche sales worldwide.
"One thing that will never change at Porsche, apparently, is the fact that they employ the most creative – and flat-out usurious – pricing and option structure in the business, which is the reason it is one of if not the most profitable car company in the world."
The Cayenne GTS Coupe can easily top $150,000. Because everything is optional: "Under door puddle light projectors: $330, (but requires the addition of Ambient Lighting for $430) … Cargo management System: $420" - for a frickin' cargo net.
"And Burmester 3D High-End Surround Sound System: $7,000." Holy crap.

Everybody's Doin' Deals: You can get a decent discount on a 2020 Rolls-Royce Dawn convertible - $14,733 taken off the machine's $359,250 sticker price.
"An intriguing pair of supercars land in second and third positions this month. The 2019 Acura NSX is selling for an average of $145,174 this month, which represents a 9% discount, or $14,373. With an eerily similar 9% discount of $14,079 comes the 2020 Aston Martin Vantage, which has an average transaction price of $142,002 this month. The Maserati Quattroporte is up next with an average discount of $13,634."
America Bites The Bullet: Recently, I saw a news report about the newest generation Japanese Bullet Train, the N700. It looked fantastic and very futuristic. There's nothing like it in America. Amtrak uses blocky locomotives which look like they were styled by Soviet bureaucrats armed with T-squares. Or Legos.
What happened to America? We used to have the coolest trains in the world. In 1957, our passenger trains were sleek streamliners with stainless steel cars pulled by mighty, swoopy-styled GM Electromotive E-series diesels. The rest of the world had lame trains - puny coaches painted in dull earth tones pulled by tired-looking, wimpy engines.
We had the best cars, too ... (more >>>)
No One Wants To Ride In A Big Petri Dish These Days: The nation's transit systems carried 81% fewer riders in May 2020 than in May 2019.
"Rail was hardest hit, with an 89% fall in ridership, while buses lost 74% of riders. For the year to date, nationwide ridership is down 41%, with rail losing 44% and bus 38%."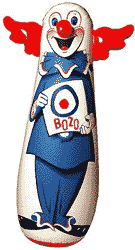 Smug Circus Finally Gets Its Due: Cirque du Soleil - the Las Vegas Strip's preeminent production company for more than two decades - has filed for bankruptcy protection.
"In March, Cirque du Soleil shut down all 44 of its shows and laid off 95% of its work force, including more than 1,300 in Las Vegas in response to the covid shutdowns."
Cirque du Soleil needed more elephants and fewer mimes. I'm not that big a fan of circuses but I won't go unless there are tigers, snarling lions, a lion tamer with a whip, a big parade of animals and lots of sideshows and freaks. And a stand selling bags of hot peanuts in the shell. But that's just me.
I'm waiting for the Clowns Lives Matter movement to begin.
Oh well … there's always Mummenschanz.
Put A Fork In It: Kitchenware retailer Sur La Table has filed for Chapter 11 and will close 56 of 121 remaining sites. We experienced awful customer service at its Portland store and never patronized Sur La Table again.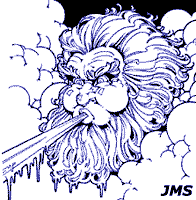 Global Warming Update: Montana's 'Going To The Sun Road' in Glacier National Park' is expected to have its latest opening on record this year.
"Two factors are responsible:
1) last winter's above-average snowfall, and

2) persistent cold and terrible wintry conditions throughout the spring/summer of 2020."
This year will likely break the current record for the road's latest opening, which stands as July 13 in 2011.
Records go back to 1875.
Market Forecast: T. Rowe Price issued its mid-year market outlook, noting: "The sustainability of the rallies in equity and credit markets will depend on the trajectory of the coronavirus and economic recovery. The pandemic appears to have accelerated the growth and the market power of the major technology platform companies by at least several years. We believe the pandemic could exacerbate political risks in some countries and prompt a major reassessment of corporate finances and supply chains."
Right now, political risks are my biggest concern. If Joe Biden wins the U.S. election, taxes will rise substantially, spending on social programs will skyrocket and many of the great things Donald Trump has accomplished will be undone - especially the lifting of regulations and trade agreements.
Joe Biden is a dunce and a crook. He has been on the wrong side of every foreign policy proposal and/or action throughout his career. And his family - if not Joe himself - is on China's payroll. After almost-fifty years of "public service," Biden has very little to show in the way of accomplishments.
If Biden wins, I plan to sell many equity positions and move to cash and cash equivalents. A Biden presidency will wreck the stock market. And the economy.
Speaking of Biden, what's the deal with his new slogan: 'Build Back Better'. It doesn't even make sense. It sounds like something a preschooler would come up with after his/her Lego tower was knocked down. Come to think of it, so does Hillary's 'Better Together'. And how did that work out?
Update: Turns out that serial-plagarist Joe Biden stole Build Back Better from the United Nations. "As the world begins planning for a post-pandemic recovery, the United Nations is calling on Governments to seize the opportunity to 'build back better' by creating more sustainable, resilient and inclusive societies," the U.N. global communications team said in a statement in April 2020.
Neil Kinnock made no comment on the matter - fearing that, if he did, Biden would steal from him again.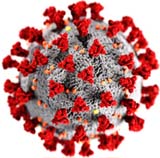 Virus Update: As of last Friday, total deaths from the Wuhan flu in Clark County (WA) were 32 (20 from people 80 and older); last month at this time there were 28 total fatalities. Twenty confirmed cases are hospitalized.
Battle Ground now has 1,227 total cases per million population - the lowest rate in the county. One month ago, Battle Ground reported 810 cases/million.
Clark County's case rate is 2,429 per million people, compared with Washington state's rate of 5,310/million and the overall U.S. rate of 9,945/million.
The severity of new cases is far lower than in prior months. Believe the data, not the hype.
Never Believe The Mainstream Media: Scott Adams tweeted: "The two biggest news stories in the country are coronavirus and race relations. No news source reports the relevant death counts of either one in a form that would be useful to citizens. The press is no longer pretending to inform. It is straight propaganda."
Quote Of The Day is from William F. Buckley: "Liberals claim to want to give a hearing to other views, but then are shocked and offended to discover that there are other views."
---
Thursday July 9, 2020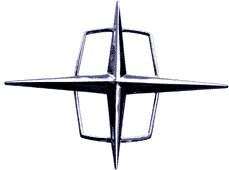 Farewell, Lincoln Continental: For the third and perhaps last time, Lincoln will cease production of the Continental sedan. The nameplate has been around - on and off - since the 1940 Lincoln Continental was introduced. In my lifetime, I've owned five Continentals.
The discontinuation of the slow-selling sedan at the end of 2020 was confirmed by Lincoln. It was not a surprise. It had been rumored for over a year and is part of Ford Motor Company's move away from sedans.
I wouldn't be surprised if the Continental nameplate is resurrected in a few years for a line of high-end electric vehicles.
The Golden Age Of Axle Ratios And Other Things: Once upon a time, you could order a vehicle with almost anything you wanted. I recall that a General Motors statistician once calculated there were so many options available that it was theoretically possible that no two 1965 Chevrolets would be exactly alike. That's amazing when you consider that Chevy sold 2,272,900 units in the 1965 model year.
Postwar foreign car manufacturers set the tone of limited options because inventory management was a potential nightmare for these automakers ... (more >>>)
Book Review: 'Why We Drive: Toward a Philosophy of the Open Road' by Matthew B. Crawford
Crawford is the author of 'Shop Class as Soulcraft'; I've quoted from that compelling book on several occasions. 'Why We Drive' is also a thoughtful and provocative read. I finally finished this 300+ page tome. I struggled through it off and on for over a week. This was not because it's poorly-written or dull. Rather, it was because the information presented was so dense. I would read a few pages and then have to stop and absorb the facts and ideas therein. And mutter 'Holy Cow' a lot. (Perhaps I'm the one who is dense.)

The book is about driving in a very broad sense. Early in the book, Crawford detailed an experiment which involved teaching lab rats to drive. He later discusses the history of the automobile and bemoans the fact that too many functional old cars are no longer driven, rather they are trailered to events and exhibited as "touring conversation pieces." True dat - such is the fate of my old Continental Mark II.
Throughout the book, the false promises ... (more >>>)
Don't Forget: Tomorrow is National Car Collector Appreciation Day. If you see someone driving an old car, wave to them. It might be me.
Little Sisters Of The Poor Off The Hook: The Supreme Court ruled 7-2 that the Trump administration acted within its authority when it expanded exemptions to the Affordable Care Act requirement for employers to provide insurance coverage that includes contraception - a victory for Little Sisters of the Poor, the Catholic group that has been at the center of the national debate over the mandate. "The majority opinion, written by Justice Clarence Thomas, ruled that the Trump administration's challenged rulemaking was aboveboard, and hailed the work of the Little Sisters of the Poor."
Naturally, Ruth Bader Ginsburg and Sonia Sotomayor dissented.
The good sisters never should have been on the hook in the first place. You can bet your ass that if it was The Little Muslims, the Obama Administration would have granted an exemption quicker than Barry O. could say, "Zip A Dee Doo Dah!"
My, oh, my what a wonderful day.
Another Restaurant Gone: Bluehour, once-trendy restaurant in the Pearl District of Portland, has closed forever. The industrial-swank restaurant, which opened in 2000, had been a longtime favorite of the city's fashionable diners and visiting celebrities.
Owner Bruce Carey wrote, "With great sadness and regret, I must announce today that Bluehour will not reopen. The prospects for a profitable relaunch have dimmed considerably in the context of a far-off, post-COVID future where casual service, social-distancing, to-go service and delivery are all key to any viable restaurant business plan."
The menu by founding chef Kenny Giambalvo featured a mix of Italian, French and Northwest influences, with items like horseradish-crusted salmon, scallops wrapped in bacon, caviar, and an extensive selection of hard-to-find cheese. Impeccable service by waiters in starched white shirts and white neckties was also a signature.
My wife and I dined there a couple of times in its early years.
Another Chapter 11: Brooks Brothers has filed for bankruptcy. Founded in 1818 as a family business, the private company is now owned by the Italian billionaire Claudio Del Vecchio. The venerable clothier was brought down by foreign competition - most of BB's offerings were made in its own U.S. factories - and the trend toward casual dress in business. When was the last time you saw a banker - or a funeral director - wearing a suit?
Many years ago, Ralph Lauren started out as a salesman at the Brooks Brothers Madison Avenue store. Despite what Ralph may say, the collared polo shirt was made popular by Brooks Brothers Golden Fleece polos, long before Lauren's Polo line came on the scene. I have a couple of 1990s-era Golden Fleeces in my closet. According to their labels, they were "assembled in Mexico from U.S. made components." My newer Lands End shirts are made in Vietnam. Older ones came from China and Honduras.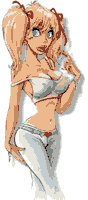 Blonde Joke: A blonde, wanting to earn some money, decided to hire herself out as a handyman-type and started canvassing a wealthy neighborhood. She went to the front door of the first house and asked the owner if he had any jobs for her to do.
"Well, you can paint my porch. How much will you charge?" The blonde said, "How about 50 dollars?" The man agreed and told her that the paint and ladders that she might need were in the garage. The man's wife, inside the house, heard the conversation and said to her husband, "Does she realize that the porch goes all the way around the house?"
The man replied, "She should. She was standing on the porch." A short time later, the blonde came to the door to collect her money. "You're finished already?" he asked. "Yes," the blonde answered, "And I had paint left over, so I gave it two coats." Impressed, the man reached in his pocket for the $50.
"And by the way," the blonde added, "That's not a Porch, it's a Ferrari."
Question Of The Day is from Frank J. Fleming: "So when was the last time the NAACP found something more racially offensive than their own organization's name?"
---
Tuesday July 7, 2020
Second Quarter Vehicle Sales: The second quarter of 2020 was a disaster for vehicle sales, due to the coronavirus. Many showrooms in the U.S. were closed for at least part of the quarter. The Bureau of Economic Analysis estimated light vehicle sales of 13.05 million SAAR (Seasonally Adjusted Annual Rate) in June 2020, up 5.7% from the revised May sales rate, and down 24.1% from June 2019. Sales collapsed in the second half of March, and really declined in April. However sales rebounded in May, and increased further in June.

Most marques fell an average of 25-40%. Bright spots (if you can call them that): Tesla claimed to be up 13% for the second quarter. Mazda declined 10%. Volvo's sales declined 15% for the quarter.
Ford Motor Co. reported a sales decline of 32% for the quarter. Sales of Ford's popular F-Series pickup fell 23% during the second quarter compared with the same period last year. Lincoln dropped 18%. Sales of the soon-to-be-discontinued Lincoln Continental fell 32% - only 1,012 sedans found buyers in the second quarter. Lincoln's best sellers are now the Nautilus and Corsair crossovers.
General Motors said its sales dropped 33% in the second quarter. Cadillac was the GM brand hit hardest - off 41%. Chevy Suburban sales fell 62%.
Toyota Motor North America's sales dropped 35% for the second quarter. Lexus was off 27% for the quarter. Sales of the flagship LS sedan fell 49%; only 658 were sold during the second quarter.
Fiat Chrysler reported a 39% drop for the quarter ending June 30 with Jeep sales plummeted 27% and Ram sales fell 35%. Fiat's sales were awful, collapsing by 54%, while Dodge fared even worse, declining by 63%. Chrysler brand sales were down by 58%.
Nissan reported a 50% decline for the quarter. Honda Motor's sales fell by 28% this quarter. Subaru of America reported a sales drop of 25%. Hyundai Motor America dropped 25%. Lamborghini sales dropped 42%. Maserati sales fell 43%. Mini sales declined 39%.
Let's hope the next quarter is better.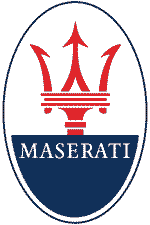 No More Eight-Note Music: Storied Italian exotic car maker Maserati will discontinue its familiar V8 engines and offer only four and six-cylinder powerplants in the future, the company reports.
The Ferrari-supplied 3.8-liter turbocharged V8 found in many Maserati models will soon be no more.
The new four-cylinder engine is "the same basic 2.0-liter unit used in the Jeep Cherokee and Wrangler, albeit with some unknown Maserati modifications. Alfa Romeo also uses this engine - known as the GME - as the base offering in its Stelvio SUV and Giulia sedan.
The most powerful version makes 275 horsepower in the Stelvio. Maserati plans to use it first and foremost on the Ghibli."
Not Many Car Events This Year: The Great Race "has been rescheduled for June of 2021 due to concerns over the ongoing COVID-19 pandemic, race organizers announced."
Next year's 2021 nine-day, 2,300-mile adventure "will bring some of the world's finest antique automobiles to 19 cities in Texas, Oklahoma, Missouri, Kentucky, West Virginia, Virginia, North Carolina, and South Carolina. More than $150,000 will be awarded to top finishers in multiple divisions." They should have added, "We hope."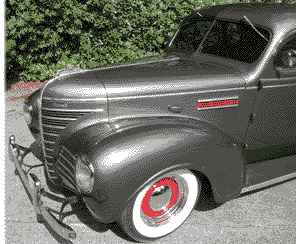 Friday Old Car Run: Last week wasn't generally a good one. Rain, lots of clouds, no sun and overcast. On Friday afternoon (2:30 pm), the sun finally came out. Cloudy or not, I was determined to fire up my '39 Plymouth business coupe and go for a drive. And I did.
It was sunglasses weather but there were heavy clouds to the north and some big white and less-than-white ones overhead. Nevertheless, there was blue sky to be seen and the temperature was a comfortable 67 degrees.
Traffic was moderately heavy and my favorite quiet back road route is closed and will remain so until September 7th. Instead, I drove the big loop to Hockinson and back - enjoying the scenery and greenery along the way.
The Plymouth ran fine.
Big News In The Model Train Biz: MTH Electric Trains president Mike Wolf has announced his retirement at age 60 - and the closure of his business effective June 1, 2021.

To his customers, he wrote, "I want to thank you for the support and encouragement you have shown my company over our 40-year journey. From humble beginnings and a lot of hard work, we were able to build one of the world's largest model train manufacturers - one unquestionably buoyed by your unwavering support.
In particular, I am proud that MTH has released more models than any train manufacturer in the history of our hobby. The variety, quality, and infusion of technology throughout our offerings allowed MTH Electric Trains to help bring enjoyment to all who share our wonderful hobby."
He added ... (more >>>)
Impressive Story: 23 year-old entrepreneur Kevin Zhang earned over $20 million in his e-commerce business in less than one year. Zhang, the CEO of Kreator eCommerce, has over 250,000 customers across 20 countries and an organization of over 60 team members worldwide came within the first year of operation. While he did indeed achieve the American Dream his Chinese parents worked hard for, this Vanderbilt University graduate and former McKinsey & Company consultant earned his success after a series of trials and tribulations.
Inspired by the success stories of brands such as Warby Parker, Bonobos and Dollar Shave Club, Zhang recognized ecommerce as the future of business and became determined to capture its opportunities. "I think the most unique thing about my story is how fast I was able to grow and how little I had when I started. I think it's very much a story of this moment and time in history. I started with only $3,000 in my bank account," said Zhang. "I went from being broke living in my parents' basement trying to learn ecommerce and digital strategy through failure after failure until things finally started to click. Now at 23, I am at the helm of a truly global business."
Kreator eCommerce owns and manages several subsidiary men's apparel and accessory e-commerce brands and is on track to surpass $100 million in sales by 2021. Its work doesn't stop there. "We also offer core services and strategic advice through our consulting arm to businesses and individuals that are serious about e-commerce."
My Billion Dollar Business Idea: It taps into the big three: 1. Nostalgia, 2. Thirst, 3. Human Stupidity: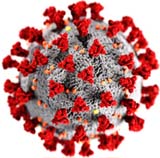 Virus Update: As of last Friday, total deaths from the Wuhan flu in Clark County (WA) were still holding 29. Nineteen of the deaths were people aged 80 and older. Nine people with coronavirus are hospitalized. 15,792 individuals have been tested; 901 tested positive - a 5.7% rate. The new rate of cases is 21.1 per 100,000 population. Clark County has applied to receive Phase 3 permission but will not receive it for at least two more weeks.
Clark County's case rate is 1,579 per million, compared with Washington state's rate of 4,627/million and the overall U.S. rate of 8,691/million.
Several big-city mayors and top officials are acknowledging that weeks of anti-police protests and riots may have contributed to surging coronavirus rates, weeks after Democrats and even some epidemiologists openly encouraged Black Lives Matter allies to demonstrate in the streets.
While cases are increasing in many U.S. states, the overall death rate and hospitalization rate are on a distinct downward trend, if you look at the graphs posted here. Taking all these data together, wrote John Hinderaker, "It appears that the Wuhan epidemic is more or less over."
The severity of new cases is far lower than in prior months. Things are getting back to normal. Believe the data, not the hype.
Another Flu Failure: Lucky Brand Dungarees LLC, which has about 200 Lucky Brand stores in North America and sells its products in department stores, filed for Chapter 11 bankruptcy protection and blamed the coronavirus. The company has two stores in the Portland area.
I Remember When Villanova Used To Be Catholic: The Villanova University Athletic Dept. announced, "Love is Love. Happy Pride Month. We are happy to be an ally of the LGBT+ community."
Melanie, a student, tweeted ... (more >>>)
I'm Confused Too: Lawrence Preson wrote, "Antifa is riots is #BlackLivesMatter is #DefundThePolice is Marxist revolution is cancel culture is civilian disarmament is George Soros is mainstream media bias is the Democratic Party."
Thought For Today: It's always darkest before dawn. So, if you're going to steal your neighbor's newspaper, that's the time to do it.
This assumes that any of your neighbors still get a print newspaper.
---
Friday July 3, 2020
Don't Know What To Make Of This: Surprisingly, the Dodge brand, long a quality laggard in various quality/reliability reports, surged to take the top spot in the 2020 J.D. Power Initial Quality Study, tying Kia, while toppling traditional benchmarks including Korea's Genesis, Japan's Lexus and Germany's Porsche.
"Dodge is the first domestic brand to rank first in the 34-year-history of the IQS. Kia, which nabbed a tie with a score of 136 problems per 100, has been the highest-ranked mainstream brand for six consecutive years. Genesis, which was the top-ranked brand overall in 2019 fell to third this time – but remained the top-ranked luxury brand."
According to the study, Lexus is ranked below Chevrolet, Ram, Mitsubishi, GMC, Volkswagen and Jeep.
Tesla, the California EV maker posted, by far, an industry-worst score, underscoring recent reports of endemic quality issues with the electric vehicle line.
Electric Pickup Trucks: The field is getting crowded. The Lordstown Endurance is expected to go into production next year. As is the Ford F-150 electric. As is Riviian R1T. Along with Tesla's Cybertruck, Workhorse, Bollinger, Atlis, Hercules and others. One analyst predicted that sales within the as-yet-to-exist segment "may not exceed 70,000 a year."
Federal and state agencies along with some municipalities will buy electric pick-em-ups because it makes them look "green." Much of the private market - contractors, home builders, etc. - will probably stick with proven brands with conventional powertrains.
The question is: "Will the market soon become too crowded - too many manufacturers chasing a limited number of sales?" Time will tell.
Planning Ahead: The 2021 Geneva International Motor Show has been canceled. It was scheduled for March 2021 but a "majority of GIMS exhibitors who took part in a survey, stated that they would probably not participate in a 2021 edition and that they would prefer to have a GIMS in 2022." The event, Switzerland's largest, was first held in 1905.
"The automotive sector is currently going through a difficult phase, and exhibitors need time to recover from the effects of the pandemic. Furthermore, it is far from certain that the current health situation would permit the organization of an event attracting more than 600,000 visitors and 10,000 journalists next spring."
See Ya Next Year ... Maybe: The 2020 Woodward Dream Cruise - slated for August 15th - has been canceled due to the Wuhan flu.
It happened after several cities that lie along Woodward Avenue and the rest of the M-1 route, "passed resolutions urging organizers to cancel the event, effectively assuring that no permits would be issued to vendors or for related events or entertainment, with other cities reportedly telling private businesses not to rent out their parking lots to cruisers."
Motor Trends: Car windows keep getting smaller, all-wheel-drive is becoming ubiquitous, people buy SUVs to get more ground clearance, tires are becoming larger and pedestrian crash requirements are making front ends blunt and more massive.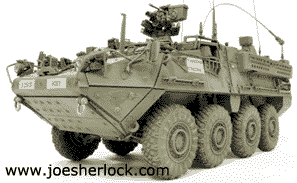 Jeeez. In five years, we'll probably all be driving Stryker combat vehicles. (permalink)
Book Review: Tom Hartley The Dealmaker' - transcribed by Ken Gibson
I wouldn't normally be attracted to autobiographies of British used car dealers, but Tom Hartley is no ordinary bloke. He dropped out of school at age 11. He worked for his dad for a while - his dad sold carpets out of a van, although he later had a retail store. Well before he could even drive, Tom began buying cars from auto auctions, using his uncle as a front, and reselling them at a profit after minor repairs and detailing.
By age 17, he ... (more >>>)
Conserve This! Are you as tired as I am about those preachy, sanctimonious messages in hotel bathrooms about water and towel usage? If these establishments were really serious, they'd offer deals: "Reuse your towels and we'll knock ten bucks a day off your bill." "But nooooooo!" as John Belushi used to say.
Instead they put up signs trying to make people feel guilty so that they can get suckers to engage in Towel & Washcloth Conservation and the hotel can lay off five more Mexican housekeepers.
The whole idea of using less water is baloney anyway. Here's a hotel bathroom sign I'd like to see:
Idea Of The Week is from Don Surber: "Dump as majors black history, sociology, gender studies, women's studies, and all the other deplorable and divisive majors that even Forrest Gump could ace.
This would force minority students and women to take up real college courses. The problem is not in STEM, which has no problem attracting Asian-Americans. The problem is all the Junk Academia that allows people to breeze through college. Like water, people take the path of least resistance."
In related news, the government of Australia has proposed a plan that "more than doubles the cost of studying most humanities subjects at university, but slashes the cost to students of what the Government deems to be "job-relevant" courses. It means someone studying humanities or communications will be in the same fee bracket as law students." The plan does not double the cost; it doubles the price."
President Trump should drop student loans for gender studies and the like while cutting the interest rates in half for STEM. We want to encourage STEM, right?
Seattle News Summary ... from Glenn Reynolds: "The CHAZ/CHOP "security" folks are shooting unarmed black men and boys at a much greater rate than the Minneapolis police, who are what this is supposedly all about." Well, that worked out well.
Headline Of The Week is from The People's Cube: 'DNC study finds lockdowns no longer necessary as the economy is now being destroyed more effectively by looters and rioters'.
Still True: I wrote this in 2010: "Once a principled organization, the NAACP has deteriorated into a racist liberal organization - conservative blacks are unwelcome - that seeks egregious gaming of the system rather than justice and equality for all."
Joke Of The Day: Sitting on the side of the road waiting to catch speeding drivers, a state trooper sees a car puttering along at 22 mph.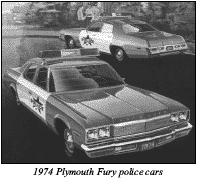 He thinks to himself, "This driver is as dangerous as speeder!" So he turns on his lights and pulls the driver over. Approaching the car, he notices that there are five elderly ladies - two in the front seat and three in the back, wide-eyed and white as ghosts.
The driver, obviously confused, says to him, "Officer, I don't understand. I was going the exact speed limit. What seems to be the problem?" The trooper, trying to contain a chuckle, explains to her that 22 was the route number, not the speed limit.
A bit embarrassed, the woman grins and thanks the officer for pointing out her error.
"But before you go, Ma'am, I have to ask, is everyone in this car OK? These women seem awfully shaken."
"Oh, they'll be all right in a minute, officer. We just got off Route 127."
---
Wednesday July 1, 2020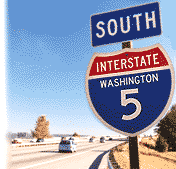 Interstate Highways: Some time ago, Kevin Wilson wrote an article in AutoWeek about the 1956 Federal-Aid Highway Act which gave birth to the Interstate Highway.
It was a good article overall but, in my view, had a few flaws. Wilson writes that the interstate system brought "unpleasant and unintended consequences. ... Among those were the deterioration of the railroads, which lost passenger and freight traffic to the highways, and the erosion of public transit systems."
Let's start with public transportation. In the beginning of the 20th Century, ridership grew steadily until the Great Depression. Between 1929 and 1939, people took fewer work trips and often could not afford to take leisure trips. World War II fuel rationing forced many to use public transport. Patronage peaked in 1946, when Americans took 23.4 billion trips on trains, buses and trolleys.
After the war ... (more >>>)
Most American Vehicles: Cars.com has published its 2020 American-Made Index - "an independent annual list that ranks the new vehicles that contribute most to the U.S. economy based on criteria ranging from U.S. factory jobs and manufacturing plants to parts sourcing."
The top vehicle was the Ford Ranger pickup truck. The top 10 included one Ford model, two Chevy models, one Jeep, three Hondas and three Teslas.
What's In A Name? Or Not. Motor Trend is a rag that, in my 65-plus years of reading, has never spotted a single trend.
Buh-Bye: Segway, the most overhyped personal transporter since the jet-powered, supersonic wheelchair, is being discontinued. Steve Jobs once said it would be bigger than the PC. It was supposed to change our entire way of life. HA!
Less than 20 years after the first Segway's release, the company "will retire the last Segway as we know it, the Segway PT. Manufacturing at the Bedford, New Hampshire plant will stop July 15. A total of 21 employees will be laid off as a result, while 12 will stay on temporarily to handle various matters, including warranties and repairs on the Segways that have already been sold. Five employees working on Segway Discovery scooters will remain."
Segway never sold millions of units, or even hundreds of thousands of units. Founder/inventor Dean Kamen sold the company in 2009, which was sold again, to the Chinese mobility company Ninebot, in 2015. And while the Segway didn't become the democratic urban mobility machine that Kamen had teased, it did find a foothold in mall security and tourism.
The Nebbishes: Those who have watched 'Mad Men' think that cool, sophisticated America began in the 1960s. Not so. America had embraced the cool, witty, lifestyle well before Don Draper made his appearance.
Early post-WWII television got much of its entertainment from former radio shows and the remains of vaudeville. But, as TV became more popular (7,464,000 TV sets were sold in 1950), new shows appeared which were the antithesis of old vaudeville standbys such as physical comedy, musical farces, juggling acts, etc.
In contrast to Milton Berle, Red Skelton, Red Buttons and other old-style comics, there was Steve Allen's 'Tonight Show' which debuted in 1954. It featured Louis Nye's many characters on Allen's 'Man on the Street' skits, including pretentious country-club braggart Gordon Hathaway, with his catchphrase, "Hi-ho, Steverino!"

Much of the period's humor was topical, social satire or observational wit. Comedians such as ... (more >>>)
Stock Market Update: In the first six months of 2020, the Dow Jones Industrial Average was down 9.55%, although its second quarter performance was the best in 33 years. For the six-month period, the S&P 500 was down 4.04% (the Vanguard Index 500 Fund with dividends reinvested was down 3.1%), while the tech-heavy NASDAQ was up 12.11%. Some health care investments did very well for the period - T. Rowe Price Health Sciences Fund increased 6.9% during the first six months of 2020.
These declines are remarkably modest, considering that the U.S. economy was shut down for months due to the Wuhan flu. Last month, I wrote, "I believe that the many pundits who say that "the worst is over" in the stock market are kidding themselves. The market is already pricing in a somewhat slow recovery from the pandemic. Equity markets have rallied recently, driven by liquidity from global stimulus; however, earnings expectations for companies are dropping rapidly. Poor earnings may further frighten investors and cause another stock market decline."
I stand by that statement.
Kowtowing Won't Appease The Mob: Kevin Birnbaum, editor of Northwest Catholic magazine, began a recent editorial with the proclamation: "Black lives matter. Racism is evil. So is complacent indifference or disingenuous 'All Lives Matter' anti-anti-racism." Later he added, "As Catholics, we can reject the destruction and violence that have accompanied some protests in recent weeks. But we must not use that as an excuse to deny, downplay or distract from the reality and urgency of the systemic injustices that make protests necessary. Our faith compels us to listen and learn - and to work for justice."
Is he suggesting that we listen to and learn from violent people spouting nonsense then? Should I dig up old recordings from Hitler's 1923 Beer Hall Putsch and use them to further my learning?
"Systemic injustice," "complacent indifference" and "institutional racism" are just Baco-Bits in the virtual-signaling word salad of today's fraidy-cat white people, who think they are currying favor from violent loonies, including antifa, race hustlers, outta-control looters and statue-defiling thugs.
I am old enough to have seen real prejudice (racial, ethnic and religious) and watched it decline and just about disappear over the years. In some instances, the pendulum swung too far the other way in the form of well-intentioned but poorly-executed affirmative action programs in business and academia.
Those who seek to destroy or rewrite history will never learn from it. See also: 'communists', 'fascists' and 'Nazis'.
And furthermore … appeasement never works. See also: 'Neville Chamberlin'.
Almost 100%: President Trump said the most violent cities are run by Democrats. The Washington Post got its tutu in a twist and wrote that … well … "only 19 of 20 (are run by Dems), and the 20th is run by an independent."
Take Comfort From This Statistic: Steven Hayward pointed out that, in July 1988, Michael Dukakis led George H.W. Bush by 17 points in the presidential polls.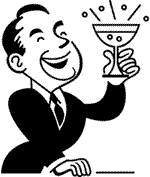 Happy 91st Birthday ... to the Wellington Fund, a mutual fund which began operations on July 1, 1929, just months before the worst stock market crash in U.S. history and the onset of the Great Depression.
A young Philadelphia accountant named Walter L. Morgan was its founder and the fund offered a diverse portfolio of common stocks, preferred stocks and high-quality corporate and U.S. government bonds. Despite Walter's awful timing, the groundbreaking fund - originally called the Industrial and Power Securities Company - hung on, thanks to its prudent management, balance, diversification and long-term perspective.
But the fund (which was renamed in 1935 for the Duke of Wellington, who defeated Napoleon at Waterloo) didn't simply survive - it thrived. For more than eight decades, Wellington Management Company has served the fund's shareholders well, using the very same investment principles that guided it through the Great Depression. Those timeless themes still ring true today.
Wellington isn't very flashy and gets little notice from those investment gurus du jour. But, as I got older, I began to shift some of my investments away from some all-stock mutual funds into Wellington. I have not been disappointed.
In the 1950s, my grandmother owned Wellington Fund shares and during her 90-year life, she never ran out of money.
Truth In Packaging Needed: If hobo stew were made with real hoboes, surely we'd have far fewer homeless people. (permalink)
Bad Pun of the Day: I thought I saw an eye doctor on an Alaskan island, but it turned out to be an optical Aleutian.