---

1958 Lincoln Continental Mark III: Steel Barge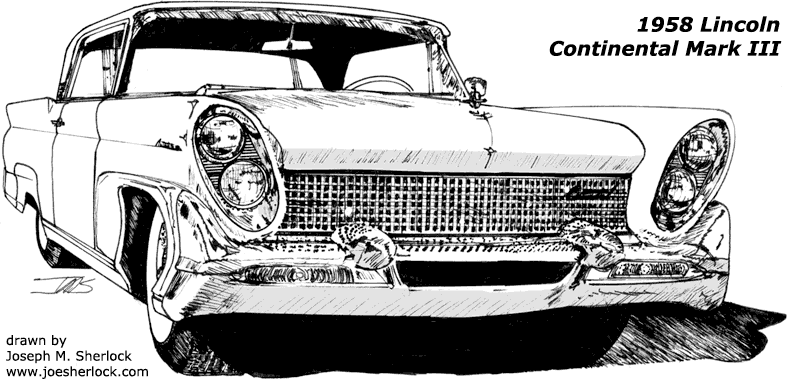 The 1958 Lincolns and Continentals were totally new in body and appearance and were assembled in a new plant. The bodies were completely restyled with an aggressive, angular look replacing the Futura dream car inspired styling on the '56 and '57 Lincolns. The 1958 Lincolns had unit body construction; they were the largest and heaviest frameless passenger cars ever made. The '58 models weighed 5000 pounds and, at 229 inches long, they were the longest non-limo Lincolns ever made to date.
Four body styles were offered: a pillared four-door sedan, a two-door hardtop, a four-door hardtop (known as the Landau) and a 2 door convertible. The cars featured a new suspension - coil springs all around with trailing arms at the rear wheels.
The Continental was no longer a separate model line; it now was the model designation for the top-of-the-line Lincoln. The Continental Mark III featured a reverse slant, retractable rear window; regular Lincolns had wraparound rear windows. Continentals differed from Lincoln Premieres and Capris in the grille design and taillight design as well.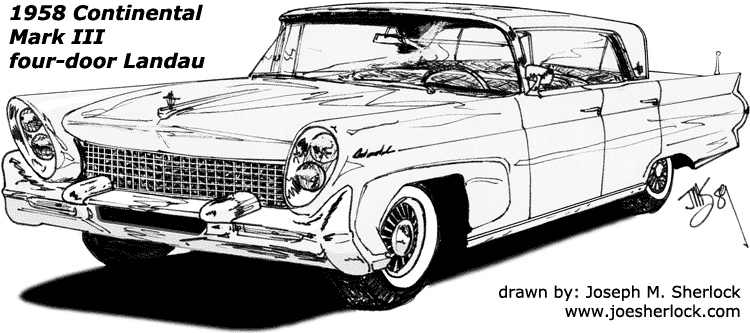 These big cars had power, too - a 430 cubic-inch V8 engine with 375 horsepower. These cars could go from a standing start to 60 miles per hour in 9.5 seconds. Unfortunately, the '58s were plagued by problems - poor workmanship, rattles, squeaks and vibration at speed. The public was not enamored of the new design which ran from the 1958 through the 1960 model year. Just look at Lincoln's sales compared with Cadillac and how sales of the Lincoln and Continental brands failed to rebound from the 1958 recession. Ford Motor Co. reportedly lost $60 million on the 1958-60 Lincolns. Things didn't begin to improve until Lincoln given a brand new body for 1961:
Year

Cadillac
sales (units)

Lincoln
sales (units)

Imperial
sales (units)

1955

140,340

27,222

11,432

1956

154,577

52,978

10,684

1957

146,681

41,567

41,123

1958

121,778

29,684

16,133

1959

142,272

25,906

17,249

1960

142,184

24,820

17,719

1961

138,379

25,164

12,258

1962

160,184

31,061

14,337

1963

163,174

31,233

14,121

1964

165,959

36,297

23,295

1965

181,435

40,180

18,409

1966

196,675

54,755

13,742

1967

200,000

45,667

17,620

1968

230,003

46,904

15,367

1969

223,237

61,378

22,103

1970

238,745

59,327

11,822
Lincoln's new 1961 slab-side, suicide-door design was praised by the automotive press. Car Life magazine awarded the Lincoln Continental its 1961 Engineering Excellence Award; the Industrial Design Institute gave it an award for its overall appearance and execution. But sales were hampered by limited body styles. Unlike its predecessor, the '61 was offered only with four doors - as a non-hardtop sedan or a convertible. Sales jumped when a two-door hardtop was introduced in 1966. Between 1961 and '65, Lincoln made $20 million - its first profitable period since before World War II.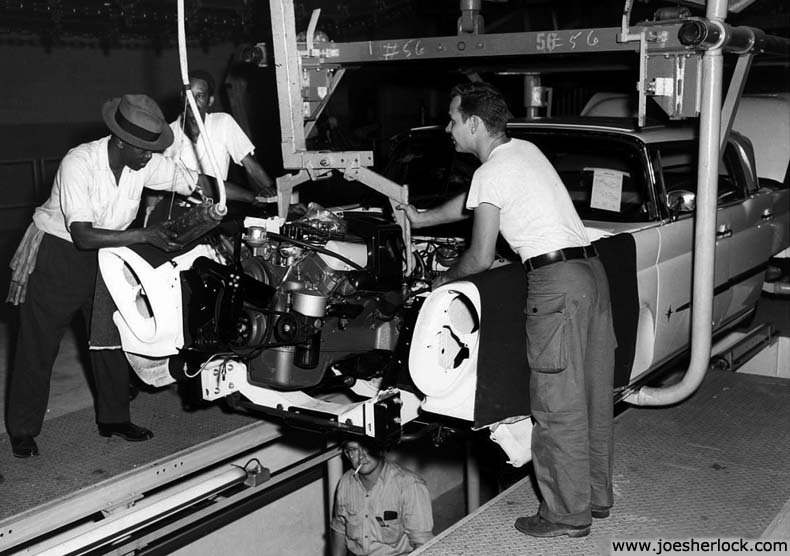 The '58-'60 Continental Models are known as The Lost Marks by most Lincoln enthusiasts. Ford conveniently obliterated the existence of the 1958 Continental Mark III when it bestowed the same name on the 1969 Lincoln Continental Mark III personal luxury coupe, introduced in April of 1968.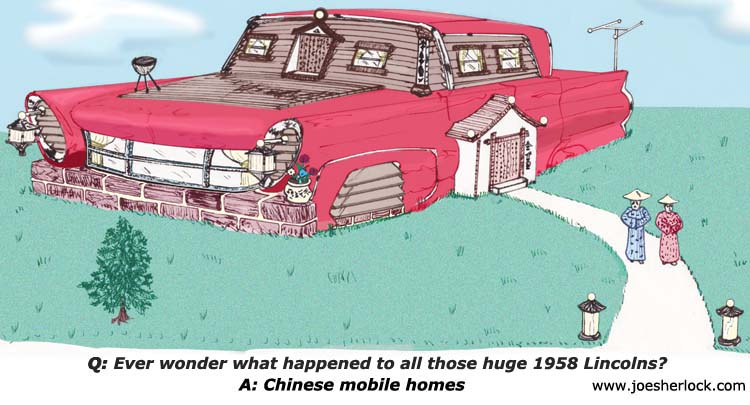 1958 was the first year that Lincolns and Thunderbirds were produced in the same plant. The '58 T'Bird, which also featured unit body construction, was also produced at the new Wixom manufacturing facility. Ford closed the Wixom Assembly Plant in 2007. The last car produced was a Lincoln Town Car which rolled off the line just after noon on May 31st. Over the plant's 50 years of operation, it produced over 6.6 million automobiles. (originally posted 7/29/11)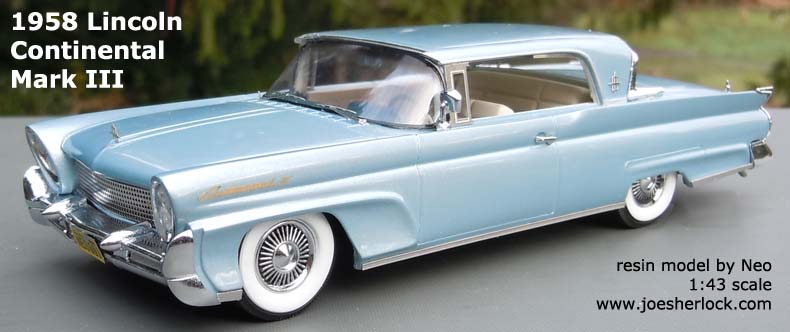 This 1:43 scale Neo model was resin-cast in China. Neo is a Dutch company that produces limited-issue replicas.
Remember When: 1958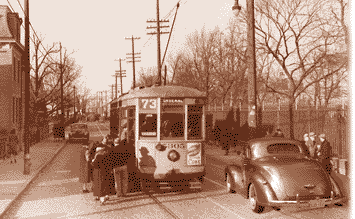 In 1958, the U.S. experienced the worst recession since World War II. Jimmy Hoffa took over the Teamsters Union; Nikita Kruschev took over the USSR.

At Arlington Cemetery, the Tomb of the Unknown Soldier was completed. In March, Elvis Presley was inducted into the U.S. Army and became a Very Well-Known Soldier.

First-class letter postage increased from 3¢ to 4¢. Explorer I, the first U.S. satellite, was launched.

Starting in 1958, automobile manufacturers were required to post factory sticker prices in the windows of all cars sold in the U.S.

New products included Sweet 'n Low sugar substitute and Bic pens. The hula hoop was introduced; 25 million were sold in the first four months. The first Pizza Hut opened in Wichita, Kansas.

New TV shows included 'Peter Gunn', 'The Rifleman' and '77 Sunset Strip'.

'Volare' was awarded record of the year at the Grammys. Other record hits included 'At The Hop' by Danny and the Juniors, Frank Sinatra's 'Witchcraft', Chuck Berry's 'Johnny B. Goode', Jerry Lee Lewis' 'Great Balls of Fire', 'Get A Job' by The Silhouettes and 'Tom Dooley' by The Kingston Trio. Rock and roller Little Richard quit the music biz and enrolled in preacher school at an Alabama Negro college run by Seventh Day Adventists.
Famous people born in 1958 included Michael Jackson, Ellen DeGeneres, Madonna, Prince, Kevin Bacon, rapper Ice-T, Drew Carey, rocker Joan Jett, Jeff Foxworthy, Jamie Lee Curtis, Sharon Stone and Andrea Bocelli.
New movies included 'Gigi', 'South Pacific' and 'Cat on a Hot Tin Roof'. In 1958, an unknown named Steve McQueen appeared in a B-grade horror flick, 'The Blob'. The title song became a minor hit that year; it was written by another unknown, Burt Bacharach. In 1958, a movie ticket cost 65¢.
Tropical fish were the most popular pet for Americans in 1958; 120 million of them resided in tanks in American homes. (On any given morning, a million or two were found floating upside down.)
Lana Turner's daughter, Cheryl Crane, fatally stabbed her mother's mobbed-up boyfriend, Johnny Stompanato, in Lana's Beverly Hills mansion.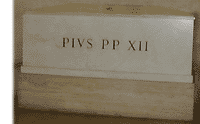 Pius XII tomb
Other deaths included Pope Pius XII, songwriters Lew Brown and Harry Revel, blues composer and musician W. C. Handy, actor Tyrone Power, radio and television actor Tim Moore (he played The Kingfish on 'Amos 'n' Andy'), rocker Chuck Willis who performed 'C.C. Rider' (a #1 R&B hit as well as a #12 pop hit in 1957. Willis' version of the old blues song gave birth to the dance craze The Stroll), Elvis' mom, Gladys Presley, and movie producer Mike Todd, killed in an New Mexico air crash (he was married to Elizabeth Taylor).
The NY Yankees won the World Series, beating the Milwaukee Braves 4 to 3.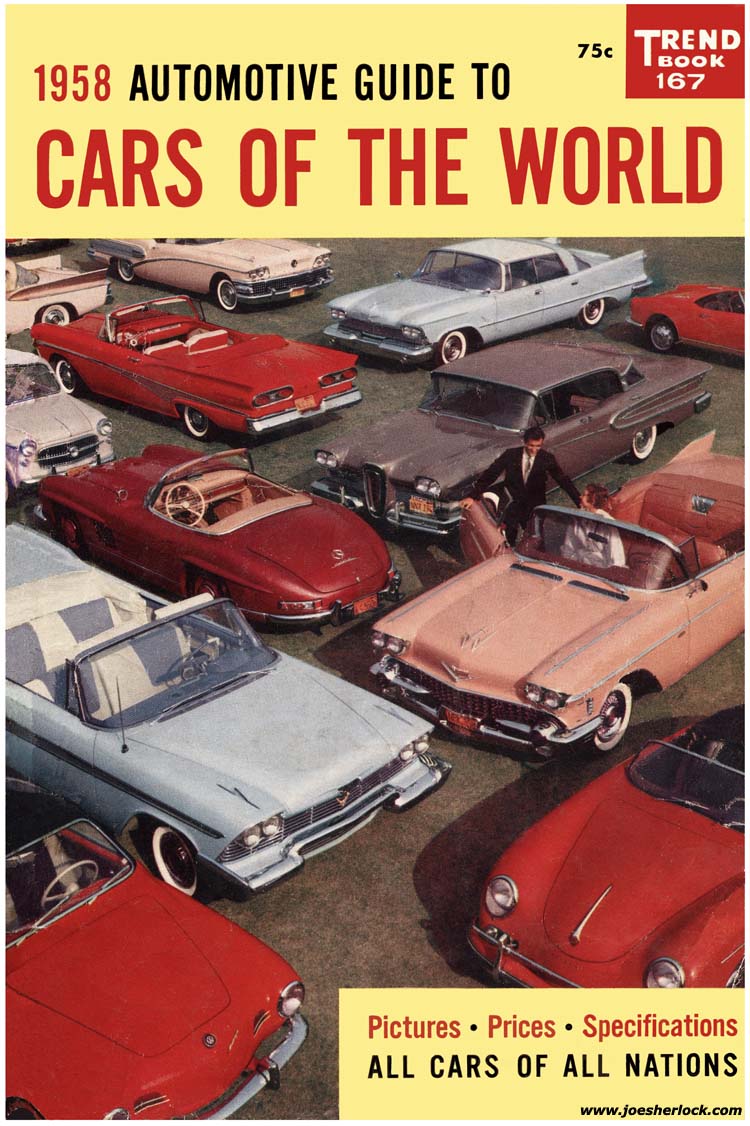 ---
copyright 1997, 2011-20 - Joseph M. Sherlock - All applicable rights reserved
---
Disclaimer
The facts presented on this website are based on my best guesses and my substantially faulty geezer memory. The opinions expressed herein are strictly those of the author and are protected by the U.S. Constitution. Probably.
Spelling, punctuation and syntax errors are cheerfully repaired when I find them; grudgingly fixed when you do.
If I have slandered any brands of automobiles, either expressly or inadvertently, they're most likely crap cars and deserve it. Automobile manufacturers should be aware that they always have the option of trying to change my mind by providing me with vehicles to test drive.
If I have slandered any people or corporations, either expressly or inadvertently, they should buy me strong drinks (and an expensive meal) and try to prove to me that they're not the jerks I've portrayed them to be. If you're buying, I'm willing to listen.
Don't be shy - try a bribe. It might help.
---
---