---

1949 Lincoln - Sad Sack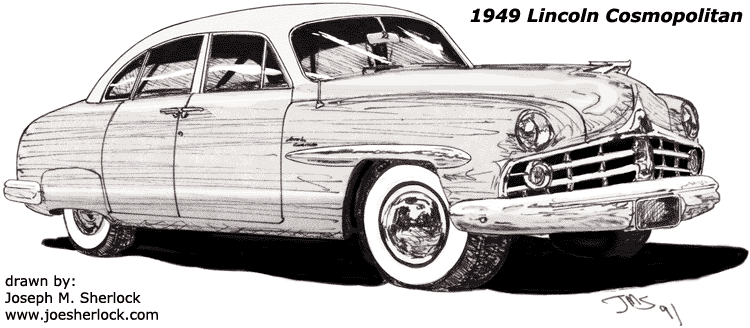 Lincoln was Edsel Ford's pet. As he got sicker and sicker, Edsel lost interest in worldly things and the brand lost direction. After Edsel's death in 1943, Henry Ford wanted to kill off all Mercury and Lincoln post-war models and concentrate on a new small Ford (the Light Car project, which eventually became the French Ford Vedette) and return automobiles to a Model T-like simplicity.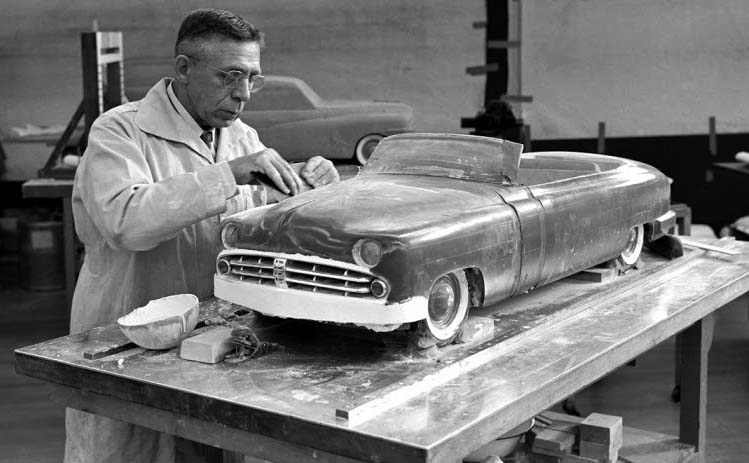 A 1946 photo shows a clay modeler working on a proposal for the 1949 Lincoln. (hat tip: Jesse Bowers at Just A Car Guy)
---
When grandson Henry II took over for the increasingly-wacky Henry I, he quickly assembled a management team and swept away many of the proposed new models. Based on efficiency and best use of limited funds, the old, troublesome Lincoln V-12 was ditched as were the money-losing Continental and factory limousines. The hidden headlights of the proposed Lincoln were replaced by tunneled headlights in stainless steel surrounds, saving more money and simplifying assembly. Two model lines were offered: a Mercury-based entry-level Lincoln model and a longer wheelbase, more luxurious Cosmopolitan.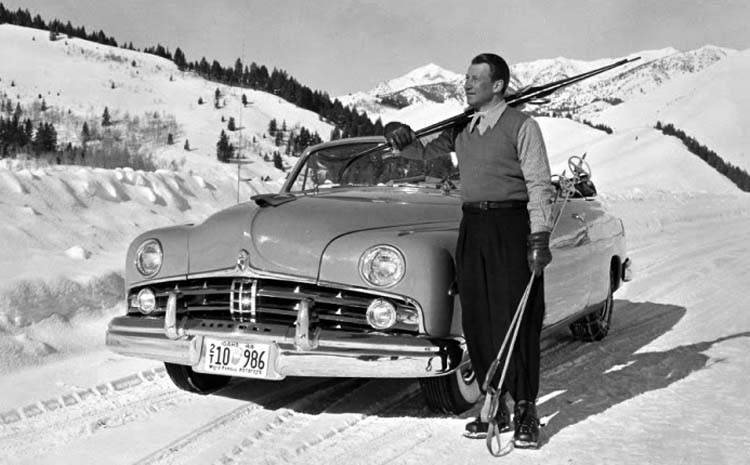 But there was still no one to champion the Lincoln brand. The styling was modern, envelope styling with lines a bit reminiscent of the unfortunate bathtub Packard. The car carried almost no visual cues to earlier Lincoln models. The tunneled lights combined with the downward slope of the grille gave the car a sad face. That cantankerous V-12 was replaced by a big flathead V8 which came from a Ford truck. It was a hefty 337 cubic-inch engine putting out 152 horsepower. Transmission choices were a three-speed manual, the same with Borg-Warner overdrive and, later in the year, a GM Hydramatic unit.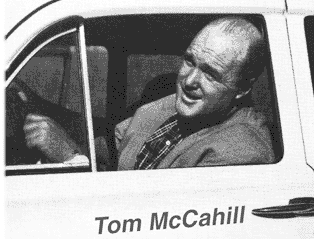 Tom McCahill tested the '49 Lincoln and found it to be the first car in over a decade to be able to surpass 100 mph. He said that the Lincoln with overdrive was the fastest car since the 1937 Cord. Uncle Tom got a '49 up to 102 mph. Acceleration was less impressive; the heavy Cosmopolitan took a long 17 seconds to go from a standing start to 60 mph.
There's a presidential connection to the 1949 Lincoln. In a 1999 article by William McElroy published in Continental Comments magazine, the story is told that President Harry Truman was refused a courtesy Cadillac for a planned Florida vacation. The dealership figured that Harry was going to lose the 1948 election, so why bother?
Ford Motor Company stepped up and provided automobiles to President Truman for his vacation as well as various campaign stops.
After Truman's surprise victory in the election, he "told his aide, John Steelman, to have all General Motors products removed from the White House garage. Ford was then asked to provide Lincoln convertibles for the inauguration ceremonies."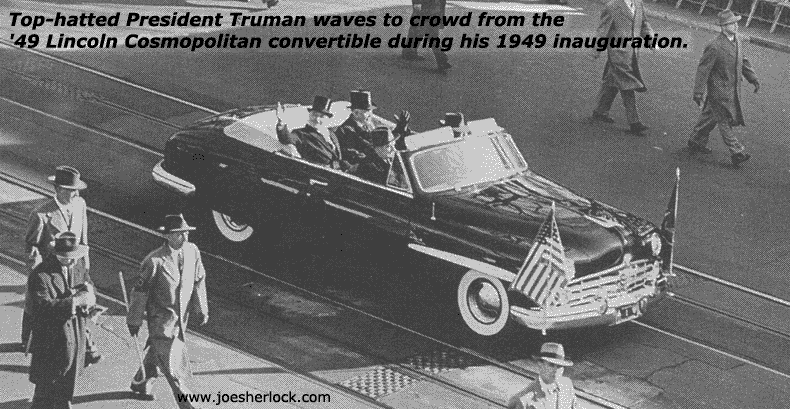 Truman and VP Alben Barkley rode in a black 1949 Lincoln Cosmopolitan convertible to the swearing-in ceremony. Early in 1950, nine closed limousines were delivered to the White House, as well as a custom parade convertible which was later fitted with a Plexiglas bubble top.
The 1949 Lincolns rode well on their all-new suspensions and had thickly padded seats to insure passenger comfort. But the new models were plagued by many of the same quality problems that afflicted their Ford and Mercury brethren in '49: leaks, rattles and stuff falling off. While these bugs were sorted out by the end of the model year, unhappy customers mouthed off to friends and FoMoCo products got a bad reputation.
The Cosmopolitan Sport Sedan shown in the sketch was built on the 125-inch wheelbase and weighed 4,260 pounds. It cost $3,238 and was one of 18,906 built that year - the most popular Cosmo body style. Following its debut in April 1948, 73,507 Lincolns were produced for the 1949 model year - a record which wasn't broken until 1972. (posted 6/28/13)
Remember When: 1949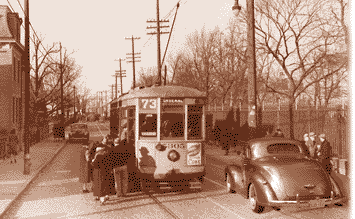 In 1949, the first nonstop flight around the world was made by a U.S. Air Force B-50. The National Bureau of Standards announced the development of the world's first atomic clock.

Fads and inventions included canasta (a card game) and shingle haircuts. 'Hopalong Cassidy', 'The Lone Ranger' and 'Roller Derby' debuted on TV.

New words included afterburner, bikini, simulcast and community college.

The GM Motorama appeared for the first time at the Waldorf Astoria in NYC. The first two Volkswagen Beetles were sold in the U.S. Key ignition replaced starter buttons on some Chrysler products.

New products included Sara Lee cheesecake, Silly Putty and the infamous Denver Boot. The minimum wage was raised from 40¢ to 75¢ per hour.

George Orwell wrote the novel '1984'. New recording artists included Burl Ives, B.B. King, Dean Martin and Fats Domino. Top songs for 1949 included Vaughn Monroe's 'Ghost Riders In The Sky', 'Some Enchanted Evening' by Perry Como, Frankie Laine's 'Lucky Old Sun' and 'Rudolph The Red-Nosed Reindeer', recorded by Gene Autry.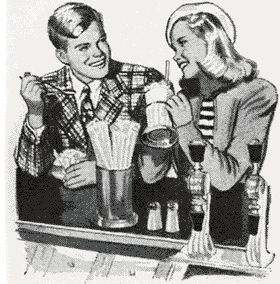 The N.Y. Yankees won the World Series, beating the Brooklyn Dodgers.
copyright 2012-20 - Joseph M. Sherlock - All applicable rights reserved.
Drawing copyright 1991 Joseph M. Sherlock. All rights reserved.
---
Disclaimer
The facts presented on this website are based on my best guesses and my substantially faulty geezer memory. The opinions expressed herein are strictly those of the author and are protected by the U.S. Constitution. Probably.
Spelling, punctuation and syntax errors are cheerfully repaired when I find them; grudgingly fixed when you do.
If I have slandered any brands of automobiles, either expressly or inadvertently, they're most likely crap cars and deserve it. Automobile manufacturers should be aware that they always have the option of trying to change my mind by providing me with vehicles to test drive.
If I have slandered any people or corporationsg, either expressly or inadvertently, they should buy me strong drinks (and an expensive meal) and try to prove to me that they're not the jerks I've portrayed them to be. If you're buying, I'm willing to listen.
Don't be shy - try a bribe. It might help.
---
---