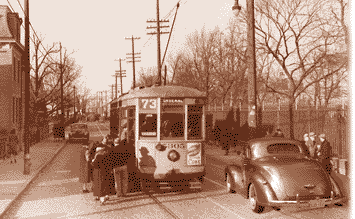 In January 1961, John F. Kennedy became the 35th President of the United States and, at 43, the youngest. In his inaugural address, the president promised a New Frontier and soon rode in a new, modern Presidential limousine, based on the 1961 Lincoln Continental. In December 1960, 'Camelot' opened on Broadway.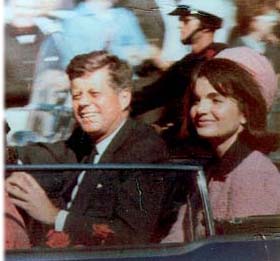 JFK was named as Time magazine's Man of the Year. The Peace Corps was created in 1961. The Bay of Pigs Invasion of Cuba failed. Russian Yuri Gagarin made the first manned orbital flight.
The IBM Selectric typewriter with a moving type ball was introduced, priced at $450. Kids tried out Legos (new to the U.S.) and Wham-O's Slip 'n Slide.
New words included 'A-OK', 'knee-jerk', 'high rise', 'neutron bomb' and 'soul music'. Barbie's friend, the suspiciously-androgynous Ken doll, debuted in 1961.
New movies included 'The Absent-Minded Professor,' 'Breakfast at Tiffanys,' 'West Side Story,' 'Blue Hawaii', 'The Hustler' and 'The Guns of Navaronne'.
Several new television programs debuted in '61: 'Ben Casey', 'Mister Ed', 'The Bullwinkle Show', 'The Dick Van Dyke Show' and 'Car 54 - Where Are You?'.

Top songs included 'Run Around Sue' (Dion & the Belmonts), 'Theme From Exodus' (Ferrante & Teicher), 'Shop Around' (The Miracles) 'Big Bad John' (Jimmy Dean), 'Blue Moon' (The Marcels) and 'The Lion Sleeps Tonight' (The Tokens).
U.N. Secretary General Dag Hammarskold died in a plane crash in the Congo. Other deaths included writers Ernest Hemingway and James Thurber, Swiss psychiatrist and the founder of analytical psychology Carl Jung, actors Leo Carillo, Gary Cooper and Charles Coburn, authors Ernest Hemmingway and James Thurber, painter Grandma Moses and baseball legend Ty Cobb.
In 1961, Roger Maris broke Babe Ruth's home-run record. The Yankees won the World Series 4-1 over the Cincinnati Reds. Golfer Arnold Palmer won the British Open.