LeMay: America's Car Museum - 1947-64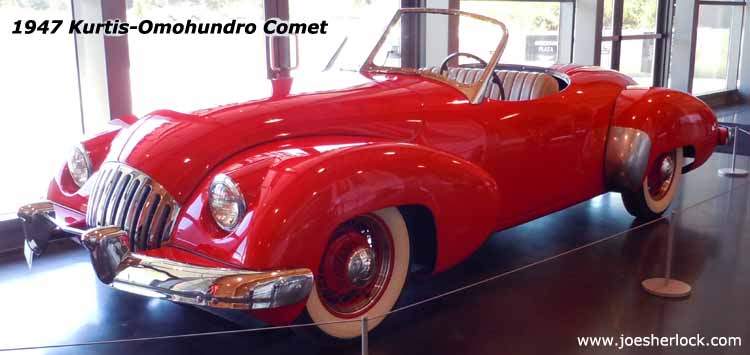 This one-off American sports car featured a custom aluminum body and is powered by a modified flathead Ford V-8 engine.
---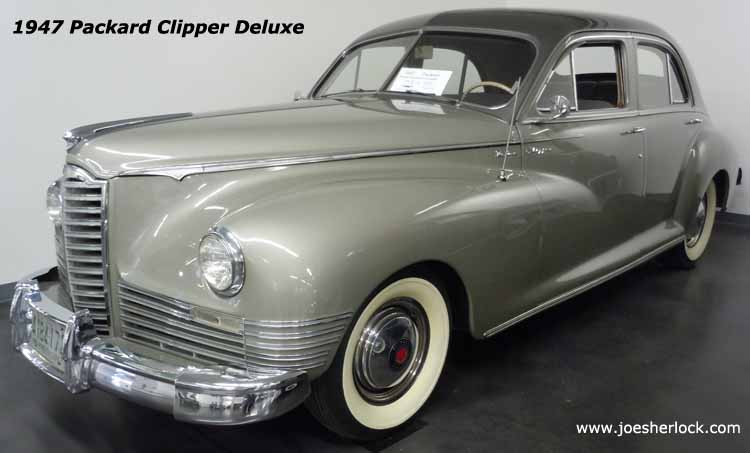 ---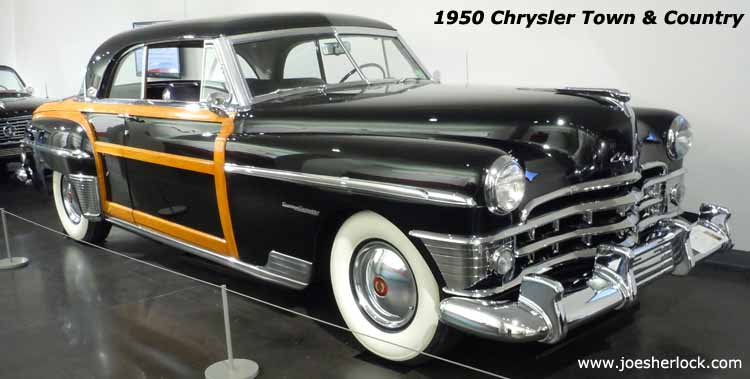 This black hardtop coupe features a straight-eight flathead engine with Chrysler's dreadfully sluggish Fluid Drive transmission.
---
---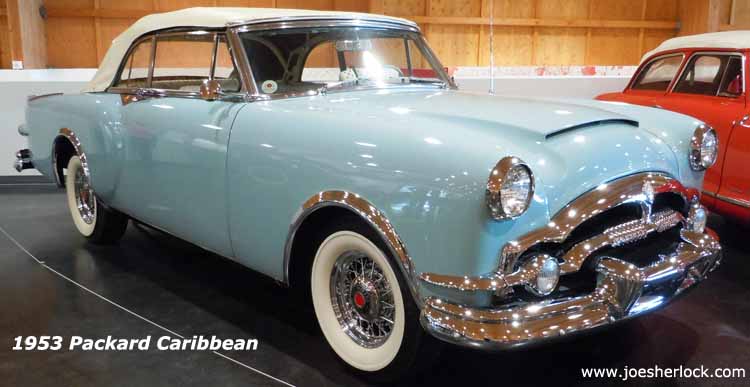 With styling derived from the sleek '52 Pan American concept car, the Caribbean was sold only as a two-door convertible. Production was limited to 750 examples and pricing was a lofty $5,210 for this flagship Packard.
---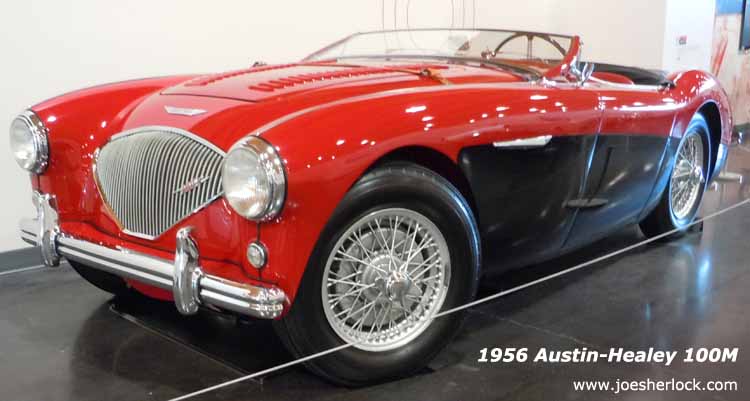 The sexiest thing ever to come out of Britain was a Healey with the windshield folded down.
---
Offered only as a four-door sedan or four-door wagon, the Studebaker-based '57 Packard was a shadow of its former self. Powered by a supercharged Studebaker V-8, the Packard brand soldiered on until it was mercifully euthanized in 1958.
---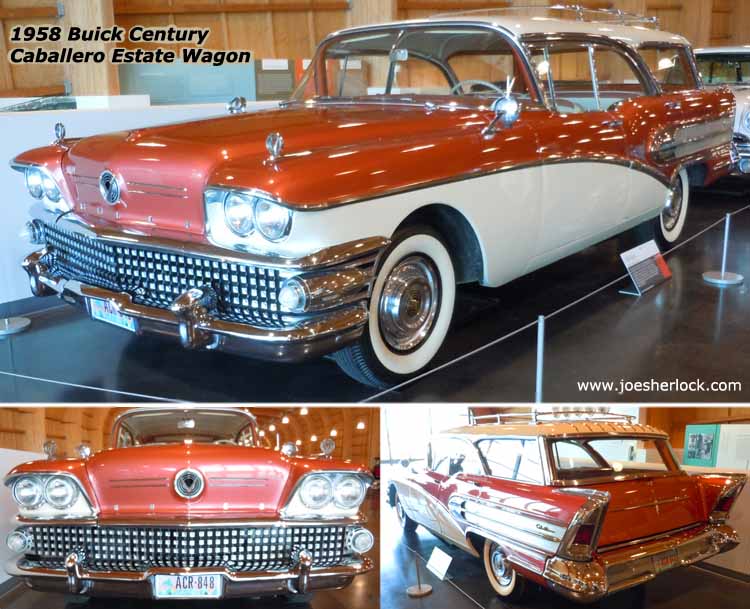 This four-door hardtop wagon was General Motors' most expensive station wagon, priced at $3,831. The heavy hauler is powered by Buick's 300 horsepower nailhead V-8 engine.
---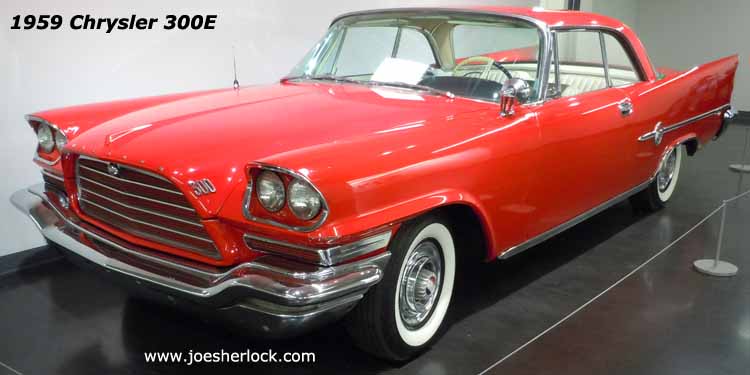 This 300 is powered by a 380 horsepower, 413 cubic-inch V-8 engine.
---

Available as a two-door hardtop or convertible the Chrysler 300 was the brand's top performance car. The 300G had a 375 horsepower, 413 cubic inch V-8 engine. 1961 was the last finned-300; this red example has optional swivel seats.
---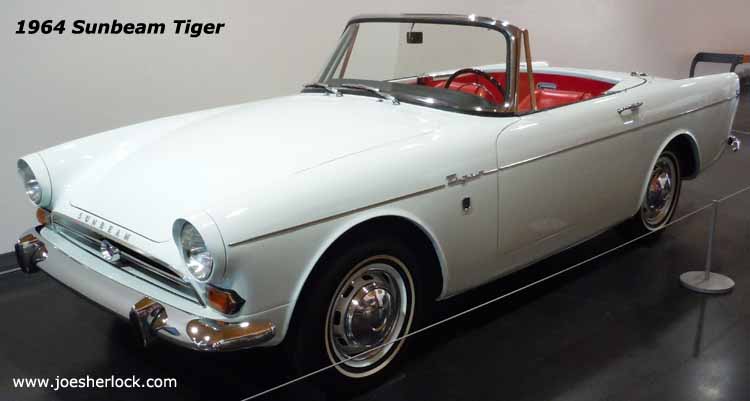 These wickedly fast British vehicles were powered by small-block Ford V-8 engines. A good friend, Bill B., once owned a British Racing Green example.