Wednesday September 30, 2020
AutoSketch: 1960 Valiant - Chrysler Corp. Goes Compact

The 1960 Valiant was part of a new wave of American compact cars, most of which debuted in the Fall of 1959 as 1960 models. But before discussing the Valiant, it is important to look at the history of small cars in America. Small cars have been around since the dawn of the auto age, beginning with early 20th Century cycle cars. The little American Austin/American Bantam of the 1930s was another example. Then there was the diminutive, 145-inch long Crosley which was produced from 1939 to 1952.
General Motors, Ford and Chrysler all had small car programs at one point or another in the early to mid 1940s. Just prior to WW II, the U.S. economy was still in a slump, having never recovered from the worldwide depression of the 1930s. Many feared that the cost of the war would result in a very sour postwar economy.
Seeing the success of the light-weight and... (more >>>)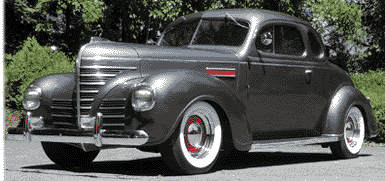 "He Saw Aunt Mary Coming And He Jumped Back In The Alley." At 10:30 am Monday, I fired up my old 1939 Plymouth coupe and went for a drive. The temperature was 62 degrees and there was endless blue sky with no clouds. I had the windows down and was playing the usual fifties rock-n-roll stuff, getting my dose of nostalgia for the day. Little Richard was crooning the lyrics to 'Long Tall Sally' ("Gonna tell Aunt Mary about Uncle John. He claims he got the misery but he's havin' lotsa fun, oooooh baby!"), his 1956 hit record. At that point, there were no other cars visible on the country road and, visually, it really could have been 1956.
I get a particular kick out of 'Long Tall Sally' because I actually had an uncle named John who was married to Aunt Mary.
The roadside maples are beginning to turn fiery red and there was a noticeable amount of fallen leaves on the roadway. Fall is definitely here. Gotta get these old car drives in while I can.
The remainder of the day was nice as well, with temperatures eventually reaching the mid-80s. I had a very enjoyable old car drive in this Fall weather and the Plymouth ran great. As with all old cars, the more you drive it, the better it runs.
Grille Meister: Check out the massive grilles on the 2021 BMW M3 and M4. And to think that people used to laugh at the 1958 Edsel.

This new Bimmer looks bucktoothed and makes me want to sing the old Ipana toothpaste song, featuring Bucky Beaver: "Brusha, brusha, brusha …" (permalink)
65 Years Later: On September 30, 1955, actor James Dean died in a horrific car accident with his silver Porsche Spyder 550.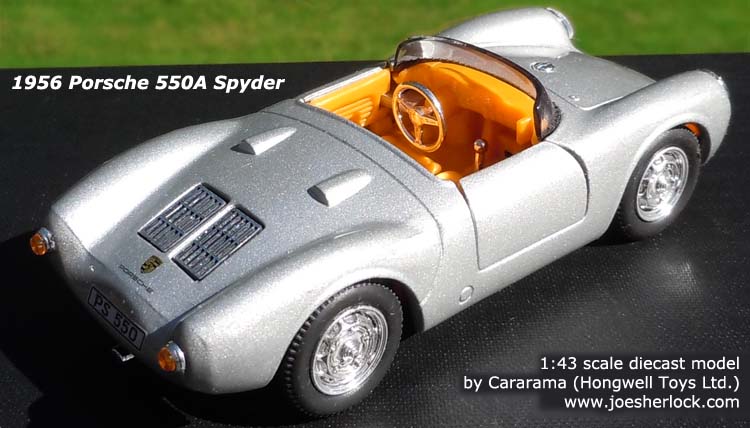 While some questions remain, the fact that he was killed can probably be largely attributed to the basic design of the Spyder.
In those days, race cars were designed with low weight as the ultimate objective. Crash-worthiness wasn't much of a consideration. If at all.
Fifty years ago, most cars offered little protection to occupants.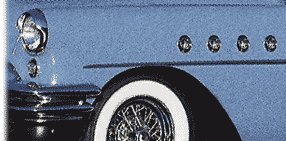 Commenting on his 1955 Buick, Jay Leno once quipped, "If you have an accident in this car, your heirs can just hose the gore off the dashboard and sell it to the next guy."
Start Early: If you give your child a sense of style early in life, maybe he or she will purchase a Ferrari someday. If you give your child a sense of style early in life, maybe he/she will purchase an Alfa someday. Or a Figoni et Falachi-bodied something or other.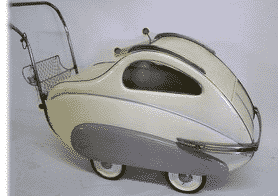 The 'Brevetatto' is a 1950s-vintage Giordani Bambino Carriage made in Italy. Yours for only $2,200.

Quote Of The Day is from Jeremy Clarkson: "Speed has never killed anyone. Suddenly becoming stationary … that's what gets you."
---
Monday September 28, 2020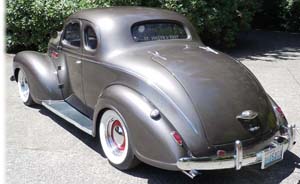 Summer's Gone: Fall is in the air. After several days of heavy clouds and rain, the sun finally appeared. At 8:30 am Sunday, the temperature was a brisk 53 degrees with bright blue skies and puffy clouds here and there. So, I fired up my 1939 Plymouth business coupe and went for a drive along the back roads of North Clark County. The roads were lightly traveled because most people were sleeping in.
Most of the foliage was still green but was becoming that faded, low-saturation hue that happens just before it morphs into gold/yellow/brown. A few trees were beginning to display Fall coloring. Mt. St. Helens is still mostly bare with snow in the crevices and a white cap atop its 8,266-foot peak.
Most trees still have lots of leaves remaining but there is a bit more Fall coloring than last week - touches of yellow, orange and maple red. The cluster of burning bushes off our back deck is beginning to turn red in spots. But it's not yet fiery.
The weather is still nice however, with daytime highs in the upper 60s to low 70s and nighttime lows in the upper 40s. I had a good drive and the Plymouth, as usual, ran great.
Heart Flutter: Once upon a time, September would make the automotive part of my heart go pitter-patter. (Now I take pills to prevent any unusual heart activity.)
There would be renderings and grainy photos of soon-to-be-released vehicles in car mags, followed by covert activities at local auto dealerships.
Every year, before the new models came out, dealers moved new cars into their showrooms in the dark of night and whitewashed all the big plate glass windows so people couldn't see in. The public got curious and excited. Prospective buyers and old customers were invited to preview parties hosted by the dealership.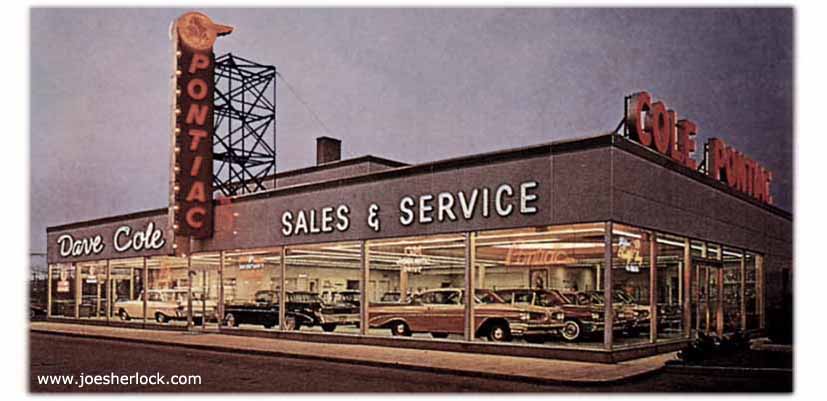 There would be champagne, balloons, clowns and/or piano players to entertain. The service bays were scrubbed spotless and full of shiny new automobiles. People got caught up in the excitement and bought cars.
When you took delivery of your gleaming new vehicle, you were introduced to the service manager, who presented you with his card and gave you a personal tour of the parts and service departments.
In those days, cars really looked new and different each year. Your neighbors would be properly envious of your freshly-manufactured automobile, which looked nothing like last year's model.
Cars in showrooms looked great with glittering chrome and whitewall tires. (All the cheap, stripper cars with no chrome and blackwalls were parked out back near the Dumpster.) Today, showrooms are full of cars with no chrome and blackwall tires. These vehicles aren't cheap but they sure look it.
Surprise, secrecy and excitement used to sell a lot of cars.
These days, the surprise is gone. There seems to be a three-year "unveiling" of new models beginning with something called a 'concept' dragged around to various auto shows. By the time the production model finally appears, buyer boredom has set in after eons of hype and overexposure.
No secrecy; no excitement. In 2020, things are even worse - models are introduced virtually online and showrooms are semi-closed in many areas of the U.S. The old 'showroom' method may be gone for good. A new precedent has been set for the future ... and it's an unexciting one.
Ch-Ch-Changes: The Detroit Auto Show has been permanently pushed back to Fall. The next one will begin September 28, 2021.
Milestone: Last week, I visited the Oncology Center for the usual blood test, which measures cancer markers - carcinoembryonic antigen. My blood CEA is now 1.0, which remains well within normal range (0-5.0 µg/L according to my oncologist). Good news.
I also had a chest-to-pelvis CT scan, which showed no activity or change. Also good news.
This is a big deal because it has been just over five years since my last treatment of chemo and radiation. My treatments ended on September 8, 2015. The side effects persisted and actually worsened for almost two more months. Some minor side effects are still present.
When the treatments were taking their toll, one area of concern was my platelet count, which was in free fall. To cheer me up, my son and daughter presented me with a bottle of wine, which they relabeled as Red Platelet Cabernet Sauvignon: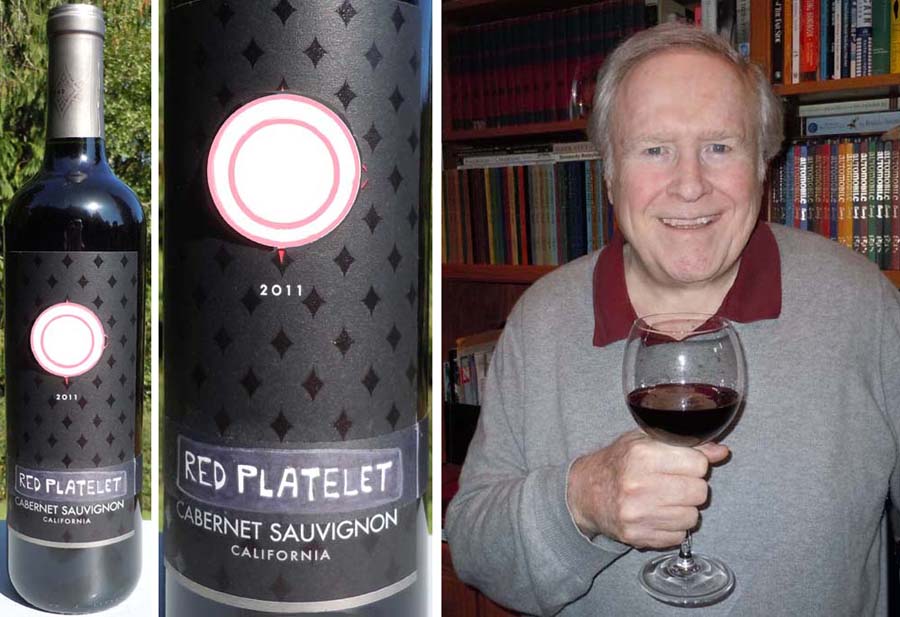 Now that I've got five cancer-free years under my belt ... (more >>>)
Remembering The Somat Machine: Last night I dreamed about the Somat machine, something I hadn't thought about it in quite a while. In the early 1970s, I worked in a big downtown office building for the plastic department of a Fortune 500 company. I frequently received plastic samples from our laboratory. When I had finished evaluating the samples, I usually threw them away.
One morning I got a call from someone who said, "We want you to stop throwing that plastic stuff in your wastebasket. The Somat machine can't digest it and it gets clogged up. So cut it out."
My first question was ... (more >>>)
Liberal Democrats - 2020 Edition: James Woods tweeted, "They locked us down, killed grandparents, accused a decent man of being a gang rapist on the word of a crooked lawyer, rioted, looted, burned cities, assassinated peace officers, and now they are threatening to do more, if they don't get their way. Oh, and they want your vote."
Good News, But Don't Get Cocky: Professor Helmut Norpoth of Stony Brook University in New York "confidently predicts that Trump will trounce Joe Biden in November. Specifically, he gives the president a 91% chance of winning the election with an unambiguous 362-176 Electoral College margin. If this seems implausible, considering the avalanche of polls that portend Trump's imminent political demise, it will seem less so when Norpoth's track record is taken into account. The 2016 election was by no means his first foray into political projections. His model has correctly predicted five of the last six presidential elections, and projected the correct result in all but two of the last 27 contests when pre-election data were fed into his 'Primary Model'."
"This model ignores the polls, which Norpoth believes are no longer representative of the electorate, and does not attempt to calculate the political effect of transient events like economic fluctuations or natural disasters. Instead, it is designed around long-term electoral cycles and early primary results of particular contests under scrutiny."
Washington state uses permanent mail-in ballots. But we no longer trust the postal service. Instead, we'll use the drop box, where ballots are picked up by state election officials.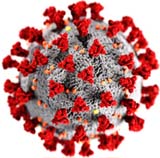 China Virus Update: Cumulatively, there have been 55 deaths in Clark County, Washington, a rate of 115 per million from the China virus as of Friday. There were two additional deaths last week.
The death rate for Washington State is 273/million people. The U.S. death rate is 629/million. The U.S. mortality rate is below those of Peru, Belgium, Spain, Bolivia, Brazil, Chile and Ecuador.
There have been a total of 3,170 cases of the Wuhan flu in Clark County , a rate of 6,604 per million people. Based on the number of tests, the positivity rate is 3%. Currently, there are 25 people hospitalized with confirmed coronavirus.
Battle Ground's zip code has a case rate of 4,653/million - 29% lower than Clark County as a whole.
Washington State has a total cumulative case rate of 11,484/million - almost 2.5 times as high as rural Battle Ground, WA. The U.S. coronavirus case rate is rate is 21,803/MM - almost 90% higher than Washington state.
The Clark County page now lists coronavirus activity as 'high', despite an overall downward trend in the county and a generally lowered death rate throughout the U.S. Sadly, much of the Wuhan Flu reporting is not based on facts but rather on 'feelings'. I wish government entities would stop exaggerating the risks and politicizing this virus.
Joke Of The Day: A group of Americans were traveling by tour bus through Holland. They stopped at a cheese farm and a young guide led them through the process of cheese making, explaining that goat's milk was used.
She showed the group a lovely hillside where many goats were grazing. "These are the older goats put out to pasture when they no longer produce," she explained.
She then asked, "What do you do in America with your old goats?"
A spry old gentleman answered, "They send us on bus tours."
Thought For Today: You can't take it with you; that's why hearses don't have luggage racks.
---
Thursday September 24, 2020
Cars By The Pound: This new 1931 Auburn Eight sedan is displayed with a chart showing that it's a real bargain at just over 25¢ per pound.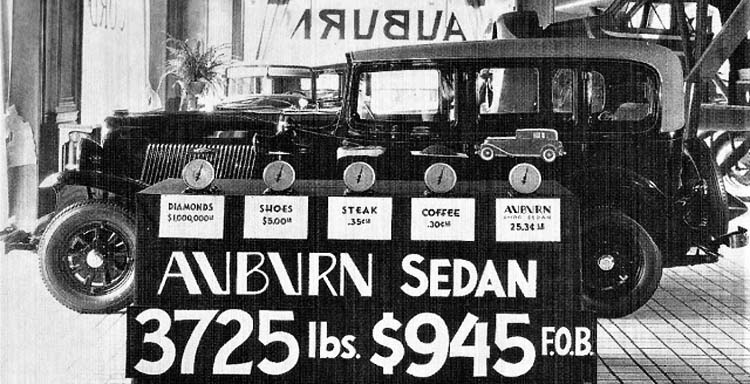 It's cheaper than coffee or steak. Interestingly ... (more >>>)
Book Review: 'The Complete Book Of Corvette: Every Model Since 1953' by Mike Mueller
I must admit that I am old enough to remember when the Corvette was introduced as a dream car at the 1953 General Motors' Motorama exhibition in New York. There was a brief glimpse of the car shown on the 'Today' show; I watched it as I was getting ready for grade school one morning. I also remember getting a large plastic model of a '53 Corvette as a gift. I've been a fan as a kid, owned a Corvette as a young man and, as an old geezer, still have several scale models of various Corvettes in my collection.
Because I am somewhat of an aficionado, I wanted to like this new book about Corvettes. Happily ... (more >>>)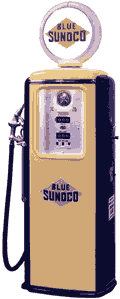 What Lawsuits Hath Wrought: Several years ago, Ralph R. Reiland related this tale: "Heading back from the Jersey Shore for the start of another school year, we stopped at Sea Isle's only service station for gas."
"With a seven-hour trip ahead of us, I asked the station's attendant (Jersey banned self-service gas pumping in 1949, so every station has an attendant) to check the oil. The station wasn't busy and he was just standing around, waiting for the gas pump to automatically click off at sixty dollars or so."
"I can't," he said, referring to the oil check. "Some lady came in here in a junker and broke down on the way home and sued us for $10,000," he explained. "We put two quarts of oil in her car. Her car was worth $1,500 - tops. Her lawyer said it was our fault she broke down because we were the last ones to look at her car."
He continued the story as I popped my hood and got out of the car to check my own oil. "She won. I don't know how much - if it was the whole $10,000 or not. But the boss says we're not in the business of checking oil anymore."
This country is being choked by nonsensical legal actions. I suspect that this particular lawsuit was taken by an attorney working on a contingency basis. When you place a custom order for drapes, you have to put down a 50% deposit. Such a practice would reduce silly lawsuits in the same way that the curtain deposit prevents frivolous drape orders.
The law business should be run like the drapery business. Then, it would be 'curtains' for the contingency crowd.
Speaking of gassing up ...
Fuel History: I've owned my 1939 Plymouth since 1994. The anal-retentive engineer in me keeps a record of all fuel purchases in a spiral notebook. (I keep a notebook in each of our cars.) Here's a table of what I paid for Premium gas in September of each year.
A couple of weeks ago, I paid gas $3.089/gallon.
Finally - Another Use For Dead Cats: A German man claims that his organic diesel fuel - a home-made blend of garbage, run-over cats, and other ingredients - is a proven alternative to normal consumer diesel. "I drive my normal diesel-powered car with this mixture," he said. "I have gone 170,000 km (106,000 miles) without a problem."
Around 20 dead cats added into the mix could help produce enough fuel to fill up a 50-litre (11 gallon) tank.
Now I know why diesel exhaust smells so bad.
Inexplicable Fact: Most women with buck teeth and/or serious overbites are liberals. There's a reason that left-leaning Oregon is known as The Beaver State.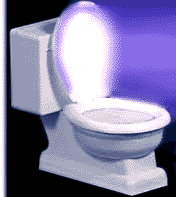 Democrats Have No Sense Of Humor: A Michigan resident's apparent joke showing disdain for voting by mail is no laughing matter for one election official. The resident put a toilet on their lawn with a sign that says, 'Place mail-in ballots here'.
The lawn also has a sign that calls for the recall of Democratic Gov. Gretchen Whitmer. From what I've seen on TV, this seems like a good idea to me.
Barb Byrum, the Democratic clerk of Ingham County, filed a complaint with police over the display, saying it could mislead people who aren't familiar with the voting system. "It is a felony to take illegal possession of an absentee ballot," Byrum said. "Elections in this country are to be taken seriously and there are many people who are voting by mail for the first time," Ms. Bynum said, apparently with a straight face. Perhaps her middle name is Karen.
Anyone so dumb that they would mistake a toilet for a mail drop shouldn't be voting anyway.
Q&A: Q: How is Europe like a frying pan? A: It has Greece at the bottom.
Question Of The Day: Why is the letter W, in English, called double U? Shouldn't it be called double V?
---
Tuesday September 22, 2020
Not A Quitter: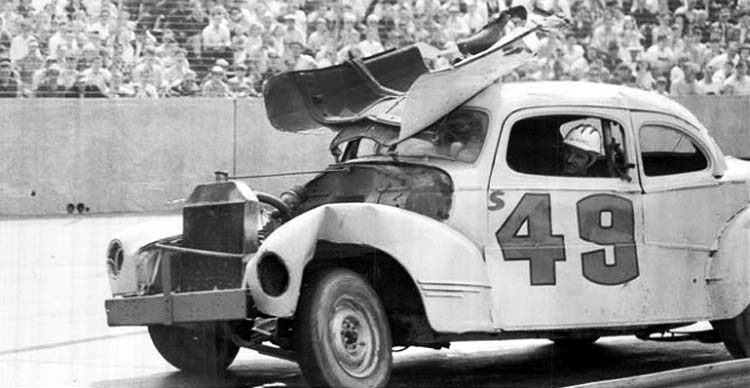 "Never Give Up, Never Surrender!" That's what they said ... (more >>>)

No Smoking: For the last 10 days or so, the air has been full of smoke from fires in the West. At one point, Clark County had the unhealthiest air on the planet. On Thursday night, it rained - hard with thunder and lightning. Firday was showery, with heavy rain at times and it rained off-and-on Saturday as well.
Sunday was cloudy and dry, until 10:45 am when the sun finally appeared. By 11:30, the temperature had risen to 65 degrees, so I fired up my '39 Plymouth coupe and went for a back roads drive. There was blue sky here and there but conditions varied between partly-cloudy to partly-sunny. No matter, I was happy to get a ride in. Even though Fall is not officially here, there were leaves on the ground here and there and some of the sugar maples were turning red.
I had a good drive and the car ran perfectly.

Wrong Vision: Ford is tearing down its Dearborn Product Development Center and Rotunda, which has been the home of its styling and engineering departments for over 67 years.
Moray Callum, Ford's vice president of design, wrote a brief statement about the PDC. It inadvertently reveals everything that is wrong with Ford Motor Company today: "It was a different time when the sprawling research and engineering campus was designed in the 1950s. The space was designed for cars, by cars. A sea of parking spots engulfed Ford's campus and there were limited walkable spaces. Today, we're living in a period of personal mobility, and the world is becoming smarter and more connected. Electric cars, autonomous vehicles and mobility solutions are on the rise in response to societal trends.
To be successful in this fast-paced world, we need the right tools and workspaces. That's why we are transforming the Dearborn research and engineering center into an all-new modern campus of the future. This includes moving on from the PDC and beginning a new chapter for Ford's design and product development organizations."
Ford is in the vehicle business - cars, trucks and SUVs. They are not in the skateboard, bicycle, wheelchair or Segway business. Nor should they be. Personal mobility is a meaningless, bullshit word used to impress investors. Based on Ford's stock performance, investors aren't impressed.
Meanwhile General Motors has kept and updated its Warren Michigan Technical Center as a showplace for engineering and product development. And vision. It has been designated as a National Historic Landmark.
Compare and contrast with Ford.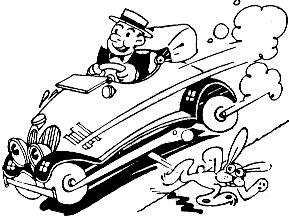 Elastomeric Thinking: James May made a case for automobiles molded of rubber. "Not only would a rubber car save us a great deal of heartache and inconvenience, it would actually make small accidents quite amusing. Traffic flow would be greatly improved if people stopped jockeying timorously for position and just bounced off each other and kept going. Why become bogged down in convoluted insurance claims? Why not just rebound and move on?"
"How much easier life would be if cars simply sprang back to shape afterwards, preferably with a comic "boing" noise. Who thought cars that deform only once, and permanently, was a good idea? It would be like having buttocks that remain flattened after you've sat on a chair. You know I'm talking sense here."
In the U.S., Rubbermaid already makes car mats, kiddie car seats and rooftop car carriers. Why couldn't they manufacture cars, too?
Back in the 1930s, Auburn Rubber used to make molded rubber cars and trucks, including a molded rubber 1939 Plymouth sedan. Sometime after World War II, Auburn switched to more colorful flexible vinyl. Auburn went out of business in 1969.
Definition of The Day is from Francis W. Porretto: 'Civil servant': Government employee; neither civil nor servile.
Vice President von Munchausen: George Constanza, the marine biologist and architect of 'Seinfeld fame', famously said, "It's not a lie if you believe it." Maybe that's why Joe Biden tells so many outrageous tales. Some are listed here. The latest: Biden claimed that President Trump is responsible for every single person who has died from covid-19.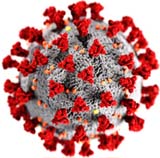 China Virus Update: Cumulatively, there have been 53 deaths in Clark County, Washington, a rate of 110 per million from the China virus as of Friday. There were no additional deaths last week.
The death rate for Washington State is 268/million people. The U.S. death rate is 614/million. The U.S. mortality rate is below those of Peru, Belgium, Spain, Bolivia, Brazil, Chile, Ecuador and UK.
There have been a total of 3,075 cases of the Wuhan flu in Clark County, a rate of 6,406 per million people. Based on the number of tests, the positivity rate is 3%. Currently, there are 24 people hospitalized with confirmed coronavirus.
Battle Ground's zip code has a case rate of 4,525/million - 29% lower than Clark County as a whole.
Washington State has a total cumulative case rate of 11,091/million - almost 2.5 times as high as rural Battle Ground, WA. The U.S. coronavirus case rate is rate is 20,924/MM - almost 89% higher than Washington state.
Last week, respected Chinese virologist Dr. Li-Meng Yan, told Tucker Carlson of Fox News that the coronavirus was created in a lab and "intentionally" released by the Chinese Communist Party to "make damage" around the world. Yan pointed to her own high-ranking position at a World Health Organization reference lab as a reason to trust her allegation.
"I work[ed] in the WHO reference lab, which is the top coronavirus lab in the world, in the University of Hong Kong. And the thing is, I get deeply into such investigation in secret from the early beginning of this outbreak. I had my intelligence because I also get my own unit network in China, involved [in] the hospital ... also I work with the top corona[virus] virologist in the world," she said.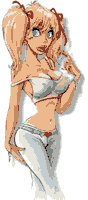 Roadside Assistants: A blonde's car got a flat tire on the Interstate, so she eased it over onto the shoulder of the road.
She stepped out of the car, opened the trunk, removed two cardboard men, unfolded them and stood them at the rear of the vehicle facing oncoming traffic. The lifelike cardboard men were in trench coats, exposing their nude bodies to approaching drivers.
Not surprisingly, traffic quickly became snarled. In short order, a police car arrived. The policeman, clearly enraged, approached the blonde yelling, "What is going on here?"
"My car broke down, Officer," she said calmly.
"Well, what the hell are these obscene cardboard pictures doing here?" asked the cop.
"Helllllooooo. Those are my emergency flashers!"
Thought For Today: Even duct tape can't fix stupid - but it sure does muffle the sound.
---
Friday September 18, 2020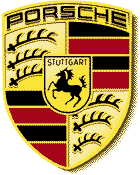 One For The Money, Two For The Show: Over at Car and Driver, K.C. Colwell did a comparison test between the 2020 mid-engined Corvette and the mid-engined Porsche 718 Cayman GT4. As tested, the Corvette stickered at around $87K; the Cayman at a bit over $105K.
Colwell found that the Porsche was the better car - slightly better. By one point out of a numerical 240. But the Cayman costs a lot more than the Corvette, although it's a bargain compared to the stratospheric pricing of most 911 variants these days. There hasn't been a 'cheap' Porsche since the 914 of the 1970s - and that was a Volkswagen by any other name.
"We drive a lot of cars, and there isn't one in recent memory that is as good in the corners as this Cayman is and still comfortable enough to drive daily. A GT4 without the boy-racer wing would be even better. Beating the cheaper, quicker, more powerful Corvette is a feather in its cap, and we suspect it's going to collect a lot more. There is little doubt in our minds that, dollar for dollar, this is the best car of 2020, but it is also one of the best and purest sports cars Porsche has ever made."
Pay your money; take your choice. I'd still opt for the Corvette.
Looks Better Than The Last One: The new Nissan Z 'prototype' foretells the look of the next-generation Z-car and proves that the sports car is not dead yet. Despite sharply declining sales for traditional sports cars, Nissan is forging ahead with an all-new Z. It is a modern design with distinctly retro touches, a design that Nissan says, "pays full respect to 50 years of Z heritage." As a former Z owner, I like the looks of it.
"The Z represents the joy of driving in its purest form and has helped shape Nissan's DNA as a passionate, innovative challenger," said Nissan CEO Makoto Uchida. "Ever since the first generation, it has captured the hearts of car enthusiasts all over the world. That's why we're so excited today to be able to say to them: Yes, the next one is coming!" The production version will go on sale sometime next year.
Given that Nissan is in financial trouble these days, it's a brave move to offer this low-volume specialty car. I applaud Nissan for taking the risk.
He Might Be A Tyrant … and a poisoner and murderer, but Vladimir Putin knows how to roll. Check out his new Russian limo in this video. By the way, the music is 'Woke Up This Morning' from 'The Sopranos'.
Who's Afraid Of The Little Bad Wolf? Here's a car quote from July 1959, made by an unidentified Lincoln-Mercury dealer: "And, boy, does Lincoln-Mercury seem to be scared of the small cars coming next year. From all I can see, everybody in the medium-priced line is scared as hell."
By the 1962 model year, Mercury had joined the game with the Falcon-based Mercury Comet.
Misplaced Priorities: Highway subsidies in 2018 totaled to $47.1 billion, substantially less than the $54.3 billion in subsidies received by transit agencies. Randal O'Toole observed, "Considering that highways move about 100 times as many passenger miles (and infinitely more freight) than transit, this is a serious disparity."
Let's defund Amtrak … and give the money to the police instead. The new chief of Amtrak told a House subcommittee that his government-subsidized company will need an additional $4.9 billion from taxpayers to avoid sweeping service cuts and job losses after October 1st.
"William J. Flynn, who became president and CEO of Amtrak in April, said the company, which received $1 billion from a roughly $2 trillion coronavirus package passed in March, is burning through $250 million a month because of continued ridership decline caused by the coronavirus pandemic. Ridership and revenue are still more than 80% lower than before the pandemic. Ridership had been down as much as 97%."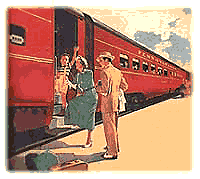 The heyday of rail passenger service in America was before 1920. In those times, railroads were profitable and passengers were happy. Per capita rail passenger miles peaked in 1919 and fell by half during the Roaring '20s.
The Pennsylvania Railroad's experience was typical. Like the rest of the nation's railroads, the Pennsy had not earned a profit from passenger service since 1946, despite multi-million dollar investments in passenger equipment and facilities in the years following World War II. Competition from the use of automobiles for medium-distance intercity trips prevented the railroads from increasing fares enough to cover soaring labor and material costs.
Beginning in 1952, total passenger revenues began dropping significantly. In 1957, the PRR lost $57 million on its passenger operations.
If You Lie Down With Dogs, You Get Fleas: Are you listening, Joe Biden? Netflix 'Cheer' star and former Joe Biden presidential campaign surrogate Jerry Harris is under investigation by the FBI for allegedly soliciting sexually explicit images and sex from minors. No one seems to know if he's related to Kamala Harris. And I thought all the FBI's resources were tied up in working on the Russia investigation.
"In June, Harris made a cameo featuring now-Democrat presidential nominee Biden in a video in which he asked viewers to vote for Biden. … The Biden team recruited Harris and other Hollywood figures … The idea of working with Harris earned the support of Biden's college-age granddaughter Finnegan, who has the candidate's ear on digital matters." Finnegan is Hunter Biden's daughter.
Geezer Joke: Hospital regulations require a wheel chair for patients being discharged. A nurse found one elderly gentleman already dressed and sitting on the bed with a suitcase at his feet, who insisted he didn't need help to leave the hospital. After a chat about rules being rules, he reluctantly let her wheel him to the elevator. On the way down the nurse asked if his wife was meeting him.
"I don't know," he said. "She's still upstairs in the bathroom changing out of her hospital gown."
Quote Of The Day is from Bill Vaughan: "Money won't buy happiness but it will pay the salaries of a large research staff to study the problem."
---
Wednesday September 16, 2020
On The Wrong Track: A transit worker drove a 1965 Ford Mustang from the trolley tracks, after a young woman accidentally entered the 40th St. Subway Surface Tunnel entrance in Philadelphia on ... (more >>>)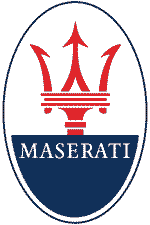 New Maser: The Maserati MC20 is a mid-engined 621 horsepower supercar coupe. The 3,306-pound MC20 stretches 184 inches from end to end, 77 inches wide and 48 inches tall. Maserati quotes a 2.9-second sprint from zero to 62 mph. Keep the pedal down, and you'll reach 120 mph in 8.8 seconds before topping out at approximately 202 mph.
Production will commence in the Maserati's Modena, Italy plant. The company claims that "the MC20 will arrive in time for the 2022 model year, meaning deliveries will likely start in the first half of 2021."
Seen Scribbled On A Wall: "I was attacked by six dwarves. Not Happy."
What Racism? Fred Reed wrote, "The black-on-white killings are clearly racial. The killers often say so during the commission of the murders. ("White girl bleed a lot.") Why? In part because blacks are at the bottom of society, blame their failures on whites, and want revenge. …
The alleged racism of whites does not exist. The country is home to millions of Japanese, Chinese, Koreans, Indians, Lebanese, Jews, Thais, and Vietnamese. Few whites care. Many welcome it. Members of other races rise to high position in America. Nobody cares. The CEO of IBM is Arvind Krishna; of Google, Sundar Pichai; of Microsoft, Satya Nadella; of AMD, Lisa Su; of nVidia, Jenson Huang; the founder of Facebook and cofounder of Google, Jews. Asians dominate the rigorous technical universities, MIT, CalTech, and so on.
The Latin American population is problematic because of its size and newness, but there is no Brown Lives Matter, no Latino Knockout Game, few if any racial murders of whites. Latinos assimilate, start businesses, date whites, intermarry, and there is no problem. This is racism?"
Read the whole thing.
Ask Yourself This: Remember back in 2009, when Obama, Biden, and the Democrats had complete control of the White House, Senate and House? Why didn't they end all that alleged "systemic racism" then? Why didn't they end all racism? Why didn't Black Lives Matter then?
"Cherish The Blessings Of Peace." The Abraham Accord signing ceremony including representatives of Israel, the United Arab Emirates, and Bahrain at the White House is a very big deal and probably the beginning of true peace in the Middle East. It is expected that several other countries will sign on soon and it is all due to the Trump Administration. Rebuffed (as usual) by the Palestinians, Trump went for a work-around, ignoring them and negotiating with other nations who are major economic players in the region. The big losers are the Palestinians, Hamas, Hezbollah and, of course, Iran.
Scott Johnson of Powerline wrote, "The agreement certainly strengthens the hand of the United States in the Middle East. It also strengthens the hand of Israel in its death struggle with the Iranian regime - you know, the one with which the Obama administration jumped into bed, the one with which the Biden administration can't wait to jump back into bed. The correlation of forces, as the Soviet Union used to put it, shifts in a manner that enhances our interests."
Prime Minister Bibi Netanyahu said, "Ladies and gentlemen, the people of Israel well know the price of war. I know the price of war. I was wounded in battle. A fellow soldier, a very close friend of mine, died in my arms. My brother Yoni lost his life while leading his soldiers to rescue hostages held by terrorists at Entebbe. My parents' grief over the loss of Yoni was unrelieved until their dying day. And over the years, when I have come to console the families of Israel's fallen soldiers and victims of terror, I have seen that same grief countless times. And this is why I am so deeply moved to be here today. For those who bear the wounds of war cherish the blessings of peace."
If life was fair, Donald Trump would have the vote of every American Jew. Sadly, he will probably get less than 50% of their votes. Too many of them are committed Lefties and the left is full of hate and are despicable in every way.
Fact Of The Week: President Trump's border wall has cost less - so far - than the Obamacare website.
The Truth Is Revealed: This week, Kamala said, "A Harris administration together with Joe Biden ..."
Her inner fascist demon has finally spoken. Joe Biden needs to watch his liver-spotted back.
Headline Of The Week ... so far, is from The Peoples Cube: 'Out: Flatten the curve. In: Flatten the country.'
AppleTech: Apple Computer announced today that it has developed a computer chip that can store and play music in women's breast implants.
The iBoob will cost between $499 and $599.
This is considered to be a major breakthrough because women are always complaining about men just staring at their breasts and not listening to them.
Thought For Today: The road of life is paved with flat squirrels who couldn't make a decision.
---
Monday September 14, 2020
'39 Plymouth Cop Cars: In 1939, the New York Police Department received a pair of Stinson SR-10K planes ... (more >>>)
Unexpected: Fiat Chrysler, led by Ram, leapfrogged Ford in customer satisfaction, while GM dropped in the same survey.
"The latest version of the American Customer Satisfaction Index shows that FCA, maker of Ram trucks and Jeep SUVs, actually improved its score compared to a year ago. That can't be said for either General Motors or Ford. The survey is based on interviews with 10,414 customers, chosen at random and contacted via e-mail between July 1, 2019, and June 14, 2020."
FCA is now tied with General Motors, while Ford fell 5% and had the lowest score of the Big Three.
"Those improvements for Dodge and Chrysler should note that the two brands bring up the bottom of the list, but the Ram brand, which competes in the highly profitable pickup segment, is solidly in the top six, which includes Lexus, Audi, Cadillac, Mercedes-Benz and Toyota. But among mass market brands, not counting luxury nameplates, Ram and Toyota are tops."
Rolling Art: Any phrase book which lists "they don't make 'em like they used to," should have a photo of the Bugatti Type 57SC Atlantic. It is difficult to find such sensuous lines in any of today's vehicles, although the Ferrari 458 Italia comes close.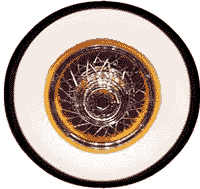 I've stopped using the word 'classic' in describing older cars because it has been so badly misapplied.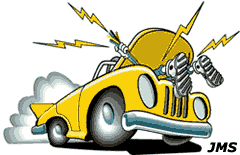 Too Many Electrics? Lucid Air, the 1,065 horsepower Tesla-wannabe electric luxury car, has been unveiled. Prices start at eighty grand and up - waaay up: "The base-model Air will start at $80,000 and will be available last, sometime in 2022. The Air Touring (starting at $95,000) is next up the ladder and boasts an impressive 620 horsepower and has an estimated range of 406 miles. Grand Touring trims ($139,000) are rated for 517 miles and 800 horsepower. The Air Dream Edition is the fanciest and will be the first to arrive in the summer of 2021. Starting at $169,000, it's the one that will supposedly get you the sub-10-second quarter-mile time."
It's a crowded field - six EV makers, including Lucid, are scheduled to introduce new models in 2021.
For a refundable deposit of $1,000, customers can reserve a Lucid Air, Lucid Air Touring or Lucid Air Grand Touring. A refundable deposit of $7,500 nabs a reservation for the limited edition Lucid Air Dream Edition.
Fact Of The Day: The three-hole punch debuted in April, 1940. That's over eighty years ago and we still have one. As long as there are three-ring binders, there will be three-hole punches.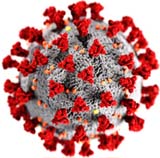 Virus Update: Cumulatively, there have been 53 deaths in Clark County, Washington, a rate of 110 per million from the China virus as of Friday. 49 of the deceased were people 60 years-old or over.
The death rate for Washington State is 261/million people. The U.S. death rate is 594/million. The U.S. mortality rate is below those of Peru, Belgium, Spain, Chile, Bolivia, UK, Brazil and Ecuador.
There have been a total of 2,893 cases of the Wuhan flu in Clark County, a rate of 6,027 per million people. Based on the number of tests, the positivity rate is 2.85%. Currently, there are 19 people hospitalized with confirmed coronavirus.
Battle Ground's zip code has a case rate of 4,295/million - 29% lower than Clark County as a whole.
Washington State has a total cumulative case rate of 10,637/million - almost 2.5 times as high as rural Battle Ground, WA. The U.S. coronavirus case rate is rate is 19,937/MM - more than 87% higher than Washington state. Washington ranks 40th among U.S. states in total number of cases.
Clark County is in Phase 2 of the reopening plan. According to the county's website, "Clark County submitted its application to enter Phase 3 of the reopening plan back on June 26." Fascist Democratic Governor Jay Inslee has since "put all phase advancements on pause indefinitely." Why? Well, he can't control the rioters in Seattle, so he compensates by controlling the rest of us. I have a feeling that Phase 3 will suddenly happen shortly after the election, because - at this point - it's all about politics not science.
Eric, a fellow who describes himself as a "health informatics/software architect by trade, biomedical engineering/cardiovascular biomechanics by training," provided an interesting graph on his Twitter feed, showing that most of the coronavirus deaths came from New York and New Jersey which grossly distorted the death-rate curve: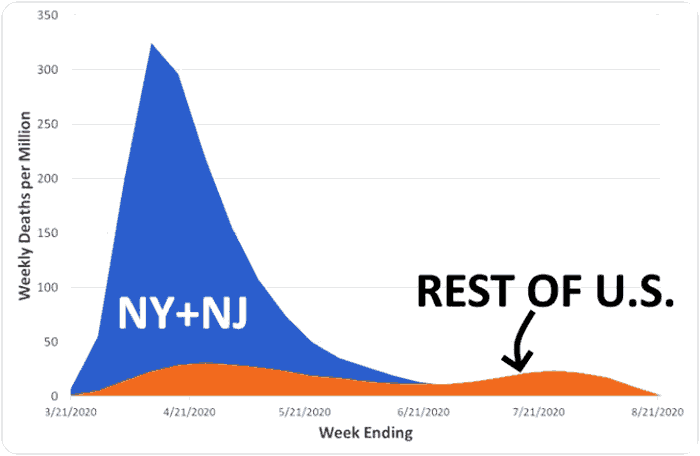 Take New York and New Jersey out of the equation and the coronavirus mortality crisis has pretty much ended. Which begs the question, "Why are the media, the Democrats and special interest groups still overhyping the crisis?" Let healthy people get back to work, open restaurants as well as other public establishments, and reopen our schools.
Scottish Joke: At an auction in Glasgow a wealthy American announced that he had lost his wallet containing $10,000 and would give a reward of £100 to the person who found it.
From the back of the hall a Scottish voice shouted, "I'll give £150!"
What If There's Another 9/11? Dan McLaughlin wrote, "The single best moment of Obama's presidency was the May 2011 raid into Pakistan that killed Osama bin Laden. It only happened because Obama ignored Joe Biden when he said, 'Mr. President, my suggestion is, don't go.' Biden is all too aware that he got the biggest decision of the Obama presidency wrong, which is why he changed his story years later to claim that he had actually supported the raid."
In an age of terror of all sorts, why would anyone want Joe 'Wrong-Way' Biden at the helm?
Political Wisdom: Scott Adams has provided the four-step process to deal with possible political change. "To experience a simulated future under Joe Biden, do the following:
1. Put all of your possessions in a big pile.
2. Set pile on fire.
3. Punch yourself until you pass out.
4. Hope someone puts your name on an NFL helmet."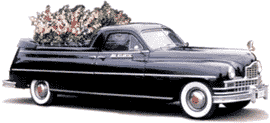 Farewell, Mrs. Peel: English actress Dame Diana Rigg has died of cancer at age 82.
I remember her best as sexy and classy Emma Peel in the TV series 'The Avengers' (1965–68) and as Countess Teresa di Vicenzo, proficient driver of her red Mercury Cougar convertible and wife of James Bond, in 'On Her Majesty's Secret Service' (1969).
She appeared in numerous films, plays and television productions and won many awards, including a Tony.
Ms. Riggs was made a CBE in 1988 and a Dame in 1994 for services to drama. Rest in peace.
Nothing To See Here: As I write this, visibility is near zero at our place. Smoke from various wildfires has encompassed much of the Pacific Northwest. From Eugene, Oregon to Longview, WA, measured air quality is said to be the worst on the planet, surpassing India and China. Warnings are being given by experts to stay inside.
The Big Hollow Fire, which is about 20 miles north of our home, has grown to more than 18,000 acres.
Rain is in the forecast for Tuesday as well as later in the week. I hope this will wash away the smoke and dampen the fires.
History Lesson: California became a state in 1850. It had no electricity. The State had no money. Almost everyone spoke Spanish. There were gunfights in the streets. Basically, it was just like California today, except the women had real tits and the men didn't hold hands.
Quote Of The Day is from Martin Short (as Jiminy Glick) on aging: "I have a friend who once saw the Face of God. And he told me that God has a comb-over. But it looks pretty good on Him. Took four million years off His age!"
---
Thursday September 10, 2020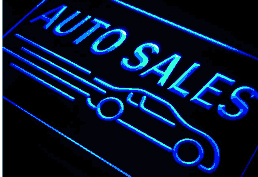 August Vehicle Sales: August light vehicle sales were 15.19 million SAAR in August 2020 (Seasonally Adjusted Annual Rate), up 4.6% from the July sales rate, and down 11% from August 2019.
Toyota reported a 23% drop in U.S. sales in August. Lexus sales declined by 10%. Hyundai sales fell 8% last month, largely due to a decline in fleet sales to rental car companies, government agencies and corporations. SUVs made up two-thirds of Hyundai's total retail volume in August, indicating a further amplification of existing sales trends. Mazda sales dropped 5%. Subaru of America also reported a 17% decrease compared with record August 2019.
These results reflect the impact of the Wuhan flu global pandemic and the uncertainty surrounding economic recovery. Transaction prices also slipped slightly compared to July, but remain up 3.9% compared to the same time period in 2019.
They Should Call It The Hundred-Grand Wagoneer: Fiat Chrysler Automobiles has finally unveiled the much-anticipated Jeep Grand Wagoneer and Jeep Wagoneer, with the Grand Wagoneer topping $100,000 in price. The regular non-luxury, Not-So-Grand Wagoneer model will start around $60,000.
The Grand Wagoneer will be available for sale sometime in the summer of next year.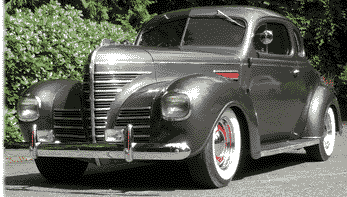 Hazy Drive: At 9:15 am Wednesday, the temperature was 61 degrees and rising rapidly - it peaked in the upper 80s later in the day, so I fired up my '39 Plymouth coupe and headed to town for a fill-up. The sky looked blue, when you looked straight up but, when you looked straight ahead it was quite hazy.
The National Weather Service had cautioned that the air was of poor quality and there was a high fire risk as a dry windy spell continued. "Smoke from area wildfires has lowered air quality in the Vancouver area back to unhealthy levels for sensitive groups, and more fires may be on the way with continued dry and windy weather throughout the day." There was quite a windstorm (no rain, just lots of tree-shaking wind) on Monday evening and we lost power for a few hours. Humidity was down to 15% overnight Tuesday - a rarity in this area.
There are numerous wildfires in central and eastern Washington and the winds are carrying the the smoke and haze to our neck of the woods. This week, a wildfire destroyed 80% of Malden, a small town in eastern Washington. Malden lost its fire station, post office, City Hall, library and most of its homes. There are rampant wildfires in Washington, Oregon and California.
There was enough wildfire smoke that I couldn't even see Mt. St. Helens on my back roads drive. Traffic was fairly light, though. I had a fun ride, playing oldies music through the speakers and listening to the rumble of the Glasspacks. The Plymouth ran great - smoke or not.
Update: Today is very hazy around here with a distinct smoky smell in the air - due partly to new fires on the West side of the Washington Cascades - including the Big Hollow Fire in the Gifford Pinchot National Forest. "Residents in north Clark County were notified Wednesday night to be ready to evacuate if the Big Hollow Fire burning east of Yale Reservoir spreads their way. The fire has burned 22,000 acres in the Gifford Pinchot National Forest and is growing."
Several fires are raging in Clackamas County Oregon, just south of here. The entire city of Estacada, OR was ordered to evacuate on Wednesday afternoon, as first responders struggled to control several wildfires in the area. The human-caused Riverside Fire, burning southeast of Estacada, had jumped to 120,000 acres and remained at 0% containment as of Thursday morning, according to Mt. Hood National Forest officials. A series of wildfires in Washington, Oregon, and California are now being considered arson – and sources told Law Enforcement Today that they may be part of a "coordinated attack."
It wouldn't surprise me if the liberal governors of Washington, Oregon and California declare the fires as "mostly peaceful arson." Moronic Washington Governor Jay Inslee has already blamed the wildfires on "climate change."
Soooo Much I Don't Know: Last week, someone made reference to 'Peace of Westphalia'. I always thought it referred to a Volkswagen camper van with hippie symbols all over it.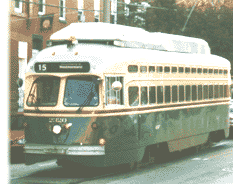 Slooooow Transit: Randal O'Toole wrote, "The first electric streetcars and the first internal-combustion engine automobiles were first developed just over 130 years ago. Initially, each went about 8 to 10 miles per hour. Today, people routinely drive automobiles at 70 to 80 miles per hour, and some supercars can go well over 200 miles per hour. Meanwhile, according to the American Public Transportation Association, the average speed of streetcars is a whopping 6.9 miles per hour."
Streetcars - aka trolley cars - have been obsolete since the 1920s. But cities are still building or expanding existing trolley lines because idiotic city planners think they're trendy. Streetcar lines cost taxpayers $25-50 million per mile to construct and carry relatively few passengers. Operational costs average seven times the fares charged.
Philadelphia has had trolley cars since ... (more >>>)
He Deserves It: Just weeks after helping to broker peace between Israel and the United Arab Emirates, President Trump has been nominated for the 2021 Nobel Peace Prize.
The nomination submitted by Christian Tybring-Gjedde, a member of the Norwegian Parliament, lauded Trump for his efforts toward resolving protracted conflicts worldwide. "For his merit, I think he has done more trying to create peace between nations than most other Peace Prize nominees," said Tybring-Gjedde, a four-term member of Parliament who also serves as chairman of the Norwegian delegation to the NATO Parliamentary Assembly.
The Election And The Stock Market: Scott Grannis wrote recently, "The elephant in the living room these days is the November elections. There couldn't be a starker contrast between Biden and Trump. Biden's policies would undoubtedly be bad for the economy (e.g., sharply higher tax rates and much more regulation), while Trump's would be good (lower tax rates and more deregulation).
Trump brings a lot of character baggage to the race, but his accomplishments (e.g., lower taxes, deregulation, strong-arming NATO allies, getting tough on China, winding down wars instead of starting new ones) remind me that the only way to understand Trump is to pay no attention to what he says or tweets, but instead to simply focus on what he does.
Biden, on the other hand is a nice, decent guy, with few if any major accomplishments to his credit, but displaying all the signs of an elder politician that is way past his prime and bordering on senility.
His worst decision ever could prove to be his selection of Kamala Harris as VP, since she is a socialist at heart and a policy lightweight yet would very likely succeed Biden before his term is over. Imagine our lives if and when BLM has a friend in the White House. Since the polls still favor Biden but the market behaves as if Trump will win, I can only conclude that great downside risk lies ahead should Biden prevail." I agree.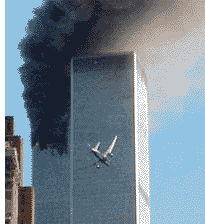 Tomorrow is 9/11 ... Never Forget: "The people ride in a hole in the ground. New York, New York - it's a hell of a town!"
Every time I hear those words from the musical 'On The Town', penned by the legendary songwriting duo Betty Comden and Adolph Green for the 1944 Broadway musical about three sailors on a 24-hour leave in New York City (later transformed into a 1949 MGM movie, starring Gene Kelly, Frank Sinatra, Ann Miller and Betty Garrett), the 'hole in the ground' part acts as an aching reminder of that tragic 2001 day in Lower Manhattan when terrorists murdered 3,000 innocent souls and created a ginormous hole.
September 11, 2001 - it was unthinkable and ghastly.
My clock radio went off at 6:00 am (Pacific Time) but there was no top-o-the-hour news report - just continuous jumbled updates about a "small airplane" hitting the North Tower of World Trade Center a few minutes earlier.
I quickly got up, turned on the television and learned that the airplane was a large commercial jet. Then my wife and I watched the second big jet crash into the South Tower. Two airplanes within minutes of each other - it was obvious that this was a terrorist act of some kind. I saw the shocking attacks continue - just after 9:30 am Eastern time, a large American Airlines Boeing 757 passenger jet crashed into the west wall of the Pentagon in Arlington County, VA, killing all 64 people on board, including the five hijackers and six crew, as well as 125 people in the building.
Later, I heard the reports of the big United Airlines Boeing 757 passenger jet crashing in a southwest Pennsylvania field - a failed, human-filled terrorist missile intended for the U.S. Capitol. More innocent victims.
I spent the rest of the day witnessing the grim aftermath unfold.
After three solid days of ... (more >>>)
Book Review: 'Seven More Men: And the Secret of Their Greatness' by Eric Metaxas
This book contains seven mini-biographies - each about 30 pages - of inspiring historical figures. Each faced difficult struggles and overcame them through perseverance and faith in God.
I've reviewed and praised a couple of Metaxas' earlier works ... (more >>>)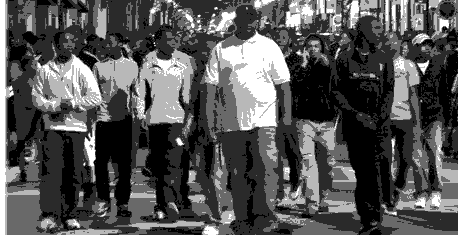 The Church Won't Rebuke This Moron Because They're So Hard Up For Priests: In early September, a Jesuit priest at The Church of St. Francis Xavier in New York City, led his congregation in a "prayer for racial justice," accepting the controversial concept of "white privilege" as a reality. He asked the faithful if they were willing to "transform our Church culture."
"Fr. Kenneth Boller S.J., the local pastor at St. Francis Xavier Catholic Church, had photos of Ahmaud Arbery, Breonna Taylor and drug-addled criminal George Floyd - black people killed in recent months - on display at what appeared to be a side altar."
He then asked his congregation a series of questions, disguised as a prayer that did not mention God or Jesus Christ. Things like: "Do you affirm that white privilege is unfair and harmful to those who have it and to those who do not? Do you affirm that white privilege and the culture of white supremacy must be dismantled where it is present?" And: "Therefore, from this day forward, will you strive to understand more deeply the injustice and suffering white privilege and white supremacy cause?"
This is Liberation Theology and Virtue Signaling at its worst ... (more >>>)
Quote Of The Day is from Calvin Coolidge: "We can not improve social conditions, through any system of injustice, even if we attempt to inflict it upon the rich. Those who suffer the most harm will be the poor. This country believes in prosperity. It is absurd to suppose that it is envious of those who are already prosperous."
---
Tuesday September 8, 2020

Meet The New S-Class: Mercedes-Benz's new 2021 flagship sedan is Teutonic-bland on the outside and techno-brothel inside.
"New S-Class models likewise come with a 12.3-inch digital gauge cluster that can be configured to your heart's content. The display makes use of driver-facing camera to provide futuristic 3-D effect (which can be turned off in the event of a headache). While the idea of having an on-board camera pointed directly at your nose is a little unsettling, it's a cool inclusion and really helps the model drive home the whole technology angle. When activated, it creates a massive virtual head-up display (equivalent to 77 inches) and borders on augmented reality when paired with navigational data."
The quilted leather surfaces are a bit too Hamburg red-light district for my taste.
Buh-Bye: The following car models are discontinued for 2021:
Acura RLX luxury sedan, Alfa Romeo 4C sports car, BMW i8 pricey hybrid sports car, the venerable Buick Regal sedan, Cadillac CT6 flagship luxury sedan, the long-running (since 1958) Chevrolet Impala, Chevrolet Sonic subcompact, Dodge Grand Caravan minivan, Ford Fusion mid-sized sedan, Honda Civic Si and Civic Coupe, Honda Fit subcompact, Lincoln Continental flagship sedan, Lincoln MKZ sedan (formerly known as Zephyr), Mercedes-Benz SLC sports coupe, Toyota Yaris subcompact.
Note that most are passenger cars, not SUVs.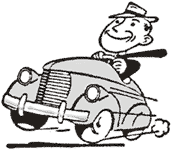 Rental Cars Are Quite Different Than Press Cars, Old Chap. Jeremy Clarkson rented a vacation van, with an anemic 170 horsepower engine coupled to an old-tech 4-speed tranny: "I was driving through Canada ... in a Dodge Grand Caravan (rented) from a company called Thrifty. As recipes go, this is right up there with a plate of pork sausages and strawberry ice cream served in a puddle of tepid Greek urine."
It had "a nasty scrape along its flanks and a steering wheel that was not on straight. I think. It's hard to be sure, because where I pointed it seemed to have little or no bearing on my direction of travel. Small wonder that the Caravan's sister car, the Chrysler Grand Voyager, did so badly in the Euro NCAP safety tests."
"Happily, however, if you do crash you won't be going very fast. I don't want to be stupid and say it was powered by something you might find in a cement mixer, but that's how it felt. Really. It had no power at all, and if you dared to floor it to, say, get up a small hill, the gearbox would swap cogs with a force capable of beheading everyone inside."
Welcome to the everyday world the rest of us experience, Jeremy.
How Was Your Labor Day Weekend? I hope it was a good one. We had a very nice one. Our daughter and her husband came over for a visit and a traditional Labor Day cookout - the kind we've been doing for over 50 years. I cooked Don't-Bother-Me Burgers and ... (more >>>)
The Good Old Days: Not just asbestos but DDT, too.
Good Questions: Judah Friedman asked, "Why does the NBA have 'Black Lives Matter' painted on the court? If black lives didn't matter, would there be any players on the court?" And: "How does kneeling during the national anthem help fight 'perceived' racism or inequality in any way?" And: "Why does almost every 'protest' end in looting and arson? Why would you loot a 99 Cent Store?"
He also wrote, "I love this country. It has afforded me as an immigrant a life, sometimes beyond my wildest dreams. It's not always perfect, and it's very confusing, but that's life; one big ball of confusion. … Wasn't life more fun when you could say what you thought and did more or less what you wanted? Why are we listening to these fascist 'cancel culture' imbeciles?"
"We are good people. Stop telling us how bad we are. We recycle and we give more to charity than any other country in the world. There was a world before me, and there will be a world after me. Yes, we are stewards of the land and pretty good ones. Please, stop preaching that the world will end if we don't outlaw the internal combustion engine, end commercial air travel, and ban cows from breaking wind."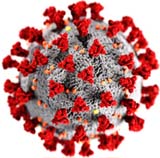 Virus Update: Cumulatively, there have been 51 deaths in Clark County, Washington - a rate of 106 per million - from the China virus as of last Friday. 47 of the deceased were people 60 years-old or over. Currently, there are 16 people hospitalized with confirmed coronavirus. Based on the number of tests, the positivity rate is now 2.85%. There are now 2,688 cumulative positive cases.
In early April (five months ago), there were 15 deaths in Clark County from 239 cases of the Wuhan flu. In five months there have been additional 36 deaths, just over 7 per month. Based on most recent mortality tables, Clark County has about 305 overall deaths per month. As a cause of death, the coronavirus is a very minor player, representing about 2.2% of all deaths in the county.
During the same five month period, there were an average of 500 new cases per month, with a mortality rate of only 1.4%.
Furthermore, the Center for Disease Control recently offered a "clarification" that 94% of reported covid deaths were people who also had on average 2.6 co-morbidities. Only 6% of Americans died of coronavirus alone. Co-morbidities include diabetes, heart problems, lung disease and compromised immune systems. Bottom line: the risks of this coronavirus were totally misrepresented to the vast majority of the people on this planet. This China virus primarily targets elderly, sickly people.
Interestingly, the U.S. - with its mega-lockdown - has the same death rate (577/million) as Sweden, which relied on its citizens' common sense rather than a lockdown. The death rate for Washington State is 255/million people.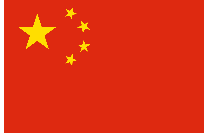 The China Way: In the face of all the product recalls, lead paint on kiddie things, poisoned dog food and other assorted news about the Execrable Crap™ produced by our 'friends', the Chinese, comes this report from a good friend who lives in Japan:
"A Japanese camera crew secretly shot footage of the method used in China to dry-out tea leaves: they run a truck over the tea leaves back and forth ... it not only crushes the leaves but expedites the drying time, i.e. - the fumes from the exhaust pipe will dry them out!! Then it's packaged and sent off for export."
70 Years Later: The comic strip Beetle Bailey was launched on September 4, 1950. I remember when the strip first appeared in the Philadelphia Evening Bulletin in 1951 or '52. I have always ... (more >>>)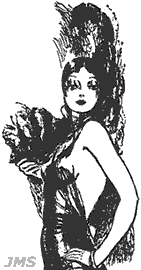 True Confession: A retired Italian wine maker went to the village church to make a confession for the first time in many decades.
When the priest slid open the panel in the confessional, the man said, "Father, during World War II, a beautiful woman knocked on my door and asked me to hide her from the enemy. I hid her in my attic."
The priest replied, "That was a wonderful thing you did, my son! You have no need to confess it."
"It's worse than that, Father," he continued. "She quickly started to repay me with sexual favors."
"People in wartime sometimes act in ways they wouldn't under normal conditions. If you are truly sorry for your actions, you are forgiven."
"Thank you, Father. That's a great load off my mind. May I ask a question?"
"What, my son?"
"Should I tell her the war is over?"
Quote Of The Day is from Milton Friedman: "If you put the federal government in charge of the Sahara Desert, in five years there'd be a shortage of sand."
---
Thursday September 3, 2020
Luxury Vehicle Preferences: Kelley Blue Book's Brand Watch Report for the second quarter of 2020 included results for what it calls brand "consideration."
"Buyers considered buying BMWs ahead of other luxury brands, with 24% of shoppers preferring it in the survey. It was followed by Audi (owned by Volkswagen) at 21%, Lexus (the luxury brand of Toyota) at 18%, Tesla at 16%, Mercedes at 15% and Acura (Honda) at 12%, the same as Cadillac. Lincoln posted a figure of only 7%.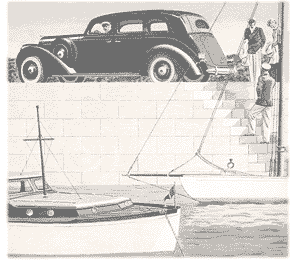 Lincoln and Cadillac did not show up at all among the top three brands based on what Kelley Blue Book says are the 12 most important considerations when people shop for luxury cars. These are durability, safety, driver comfort, driving performance, technology, interior layout, reputation, affordability, exterior styling, fuel efficiency, prestige/sophistication and ruggedness."
I Don't Know ... who she is. She's sittin' on a cool street rod, but ... (more >>>)
Some Are Still Boring: Legendary race driver Marquis de Portago (aka - Alfonso Cabeza de Vaca y Leighton) died in 1957 while driving a Ferrari in the Mille Miglia.
In an interview with Ken Purdy, he said, "Automobiles bore me, I know next to nothing about them and I care less. I have no sentimental attachment for a car; I can hardly tell one from another."
If Portago was alive today, maybe he'd be driving in circles for NASCAR.
Book Review: Revolution: Trump Washington and We the People' by KT McFarland
I've enjoyed hearing KT McFarland's commentary on television for many years. Born in 1951, she's been involved with White House duties on and off since the Nixon administration. She began her career as an assistant of Henry Kissinger. She worked in the Ford and Reagan administrations. She was Deputy Security Advisor at the Trump administration for four months until she was caught up in the Flynn investigation and had to resign. She was never charged with or accused of any wrongdoing.
She has much to tell about her time in D.C. and ... (more >>>)
Nice Year-To-Date Returns: The Vanguard Index 500 Fund (with dividends reinvested) returned 9.72% during the first eight months of 2020. This fund mirrors the S&P 500 Index, a broad measure of equities. The return is surprisingly good considering the relatively high unemployment, continued closure of many businesses and lack of a vaccine for the Wuhan Bat Flu.
Some biotech funds did even better. T. Rowe Price's Health Sciences Fund returned 12.4% during the period, while Price's Blue Chip Growth Fund increased 30.74% during 2020 so far.
Swiss Success: A few years ago, I mentioned my senior year college engineering project to develop a stair-climbing wheelchair using a retractable tracked belt drive. 55 years later, Swiss students made it a reality.
Farewell: Lord & Taylor will permanently close its remaining 38 stores and shut down its website. It is currently holding going-out-of-business sales in stores and online. Founded as a dry goods store in 1826, the upscale retailer has struggled for years. The China flu sealed its fate.
If You're Pro-Life You Should Be Aware Of This: Planned Parenthood has endorsed Joe Biden for President. Details here.
Nice Life Ya Got Here. Be A Shame If Something Bad Happened To It. Scott Adams tweeted, "Biden's value proposition has devolved into this: Vote for Biden or his supporters-from-Hell will hunt you down and kill you. Don't make us give you another example."
And, here's something Biden actually said, "Covid has taken this year, just since the outbreak, has taken more than 100 year, look, here's, the lives, it's just, when you think about it." Got that? Me neither.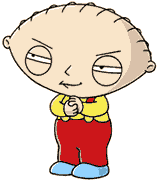 In Praise Of Stewie: I don't think much of 'Family Guy' but Stewie Griffin, the acerbic, British-accented, rageaholic toddler on the TV show, gives brilliant sound bites.
Here are a few of my favorite Stewieisms:
"Mother, I come bearing a gift. I'll give you a hint. It's in my diaper and it's not a toaster."
And: "Let me guess, you picked out yet another colorful box with a crank that I'm expected to turn and turn until - oop! ... big shock - a jack pops out and you laugh and the kids laugh and the dog laughs and I die a little inside."
Finally: "Easy! Massage the scalp. You're washing a baby's hair, not scrubbing vomit off your Christmas dress, you holiday drunk."
Quote Of The Day is from Tom McMahon: "If you want riches beyond the dreams of avarice, predict Death and Destruction. There's no money to be made in a bright future."
---
Tuesday September 1, 2020
Buh-Bye: J.C. Whitney, legendary seller of car accessories, some wonderful, some over-the-top, useless and/or tasteless, is departing the automotive scene. I didn't know that they were still around.
"J.C. Whitney, which hasn't published its signature catalog in years, will no longer have its own website either." Oh, no. Where will I buy my Winky The Cat turn signals?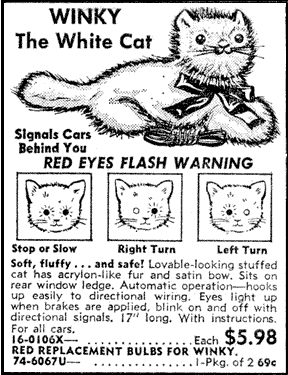 I wish J.C. Whitney were still around. They'd probably offer things such as Amazing Self-Driving Conversion Kits for $49.95. "E-Z to install - takes only minutes! No special tools required! Fits all cars except Hudson and Kaiser."

'Endless Summer': That old Beach Boys album name is something all of us wish for. Even though there's not much summer remaining, I'm hopeful of a good September and/or October.
Rats. I don't want summer to end. But the days are getting noticeably shorter. Sunday was a chilly 47 degrees at 8:20 am. Although there were lots of clouds, it was still partly sunny, so I fired up my '39 Plymouth coupe and went for a drive. Traffic was mostly light and I had an enjoyable drive listening to old '50s rock and doo-wop standards as I drove to Hockinson and back. After I returned home, things clouded up quite a bit and the sun disappeared. The sun came out again around 11:00 am and, by late afternoon, the temperature reached 67 degrees.
The Plymouth ran well and I had an enjoyable drive.
Yesterday's Tomorrow: It's difficult to believe that the 1969 Adams Brothers Probe 16 is 51 years-old. And that the Lancia Stratos is 50 years old. I've written about the Lancia Stratos here. In 2011, it sold at auction for over $1 million.
Fifty years ago, I assumed we'd be driving sleek cars like these in 2020. Instead, we're driving updated, boxy 1950 Willys Jeep Station Wagons. Go figure.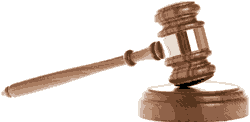 Quail Auction: The Bonhams Quail Motorcar Auction, held live and online this year in the Los Angeles showroom (rather than its usual the Quail Lodge in Carmel, California, during the now-canceled Monterey Week), generated $12.8 million in sales at a 65% sell-though rate.
At $2.23 million, a silver 1959 Porsche 718 RSK Spyder was the top seller at the auction. "The Porsche Spyder, with a reputation as a "giant killer" among competitors, was raced with great success by the legendary Porsche driver Bob Holbert in numerous SCCA and international events. The car was sold after 50 years possession by its third owner."
A special-edition Bugatti-blue (Bleu de France) 2004 Bugatti Veyron 16.4 Grand Sport Vitesse roadster sold for nearly $1.9 million. This Bug had only 400 miles on the odometer. The next top seller was a "beautifully restored" black 1956 Mercedes-Benz 300 SC Roadster, which sold for $951,000.
I'm Still Waiting For The Irish To Debut A Super-High-Output Potato Battery: China's Contemporary Amperex Technology Co. Ltd., a Tesla supplier, is developing a new type of electric vehicle battery that contains no nickel or cobalt.
"Nickel and cobalt are key ingredients in the batteries that power EVs. Battery makers from Japan's Panasonic Corp. to South Korea's LG Chem are lowering the use of expensive cobalt in their nickel-cobalt-aluminium batteries or nickel-cobalt-manganese batteries."
For Short People Who Can't Afford A Tesla … but need smart transportation: Elon Musk showed a Neuralink brain implant working in a pig.
Saddle not included.
The Knowledge: That's the name of London's rigorous taxi driver test. It demands many years of study to memorize the labyrinthine city's 25,000 streets and any business or landmark on them. "Matt McCabe logged more than 50,000 miles on motorbike and foot within the city, the equivalent of two circumnavigations of the Earth, while studying for three years to become a London taxi driver."
There are smaller but important versions of The Knowledge in American business. Employees who know how do get things done by skirting the bureaucracy of corporate giants. People - mostly guys over 50 - who have extensive and detailed knowledge about the history of ... (more >>>)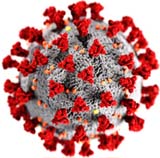 Virus Update: Cumulatively, there have been 49 deaths in Clark County, Washington, a rate of 94 per million from the China virus as of Friday. 45 of the deceased were people 60 years-old or over.
The death rate for Washington State is 248/million people. The U.S. death rate is 561/million. The U.S. mortality rate is below those of Peru, Belgium, Spain, UK, Italy, Chile, Sweden and Brazil.
There have been a total of 2,534 cases of the Wuhan flu in Clark County, a rate of 5,279 per million people. Based on the number of tests, the positivity rate is 2.85%. Currently, there are 20 people hospitalized with confirmed coronavirus.
Battle Ground's zip code has a case rate of 3,666/million - 31% lower than Clark County as a whole.
Washington State has a total cumulative case rate of 9,835/million - almost 2.7 times as high as rural Battle Ground, WA. The U.S. coronavirus case rate is rate is 18,378/MM - 87% higher than Washington state. Washington ranks 23rd among U.S. states in total number of cases.
For those who have been exposed by the media narrative that 'Trump Didn't Act Fast Enough', consider this:
• January 31st: President Trump closes all travel from China. Democrats call him 'racist'
• February 2nd: NYC Health Commissioner Oxiris Barbot says, "Join the parades and don't believe the 'misinformation from POTUS."
• February 2nd: NYC Health Council member Mark Levine says huge crowd is powerful defiance against 'scare tactics' of President Trump.
• February 24th: House Speaker Nancy Pelosi in LA Chinatown tells people to come down and enjoy the crowds.
• March 2nd: NYC Democratic Mayor Bill DeBlasio urges New Yorkers to "get out on the town despite coronavirus" and visit the cinema.
• April 3rd: Democrats Adam Schiff and Nancy Pelosi announce investigation into President Trump's handling of the China flu crisis.
This is insanity - pure and simple.
Sad, But True: In an article titled 'Democrats Killed Cannon Hinnant and George Floyd', Daniel Greenfield wrote, "The body of a junkie ex-con who had robbed a pregnant woman at gunpoint was placed in a golden coffin on a horse-drawn hearse while a nation whose cities were burning watched.
Cannon Hinnant was laid to rest quietly in a small funeral home across the street from a gas station. The mourners, some driving pickup trucks, parked out front and made their way through the puddles to hear his youth pastor eulogize the 5-year-old boy who had been shot in the head."
Cannon, a white child, was murdered by his neighbor, a black felon.
Greenfield posits that these events were "evidence of a racist double standard and out of control crime." Liberals are in denial regarding the truth about George Floyd, who died of a Fentanyl overdose.
Disgraceful: On the 95th day of riots and protests in Portland, OR last Saturday night, Aaron Danielson, a Trump supporter, was fatally shot. He was identified by his 'Patriot Prayer' hat and his shooting death was caught by multiple livestreamers.
"As cars drive through the intersection, a man can be seen pulling a gun and shooting. The man who is hit stumbles and falls and is then illuminated by headlights." The shooter - tentatively identified as Michael Forest Reinoehl, 48 - reportedly has a BLM fist tattoo on his neck and is a known Antifa member. At the moment of the murder, someone yelled, "Hey! Hey, we got one right here! We got a Trumper right here!"
After the man was murdered, his death was celebrated as a victory over Trump, and the dead man was assumed to be a Nazi: "He was a f—ing Nazi!"
"The crowd reportedly laughed and cheered in the face of loss of life."
Jeff Reynolds wrote, "Portland Mayor Ted Wheeler gave a press conference on Sunday regarding the fatal shooting of a Trump supporter Saturday night. Wheeler bordered on insanity in his remarks, simultaneously blaming President Donald Trump for the violence and saying that not enough evidence existed to determine if the shooting was politically motivated. The chilling effect of his remarks was to imply, essentially, that Trump supporters had it coming."
Oregon Governor Kate Brown also blamed Trump for the riots in her state.
The blood is on Democratic Mayor Ted Wheeler's and Governor Kate Brown's hands. And the hands of every person who fails to condemn such violence.
Who's The Racist Now? During a broadcast of MSNBC's 'AM Joy', host Tiffany Cross, who is black, criticized the Republican National Convention for its diverse presentation of speakers.
"She dismissed the display as being reflective of the Republican Party and President Donald Trump. Instead, Cross urged viewers not to be "fooled" by Republicans and said the "slew of black speakers" looked like a "modern-day minstrel show.""
The minstrel show reference - an event where people wore black-face to imitate African Americans in songs, dance numbers and variety acts - certainly sounds like a racist reference to me.
Quote Of The Day is from Winston Churchill: "An appeaser is one who feeds a crocodile, hoping it will eat him last."