Thursday August 30, 2018
AutoSketch: 1954 Chevy Corvette - White Bread Wonder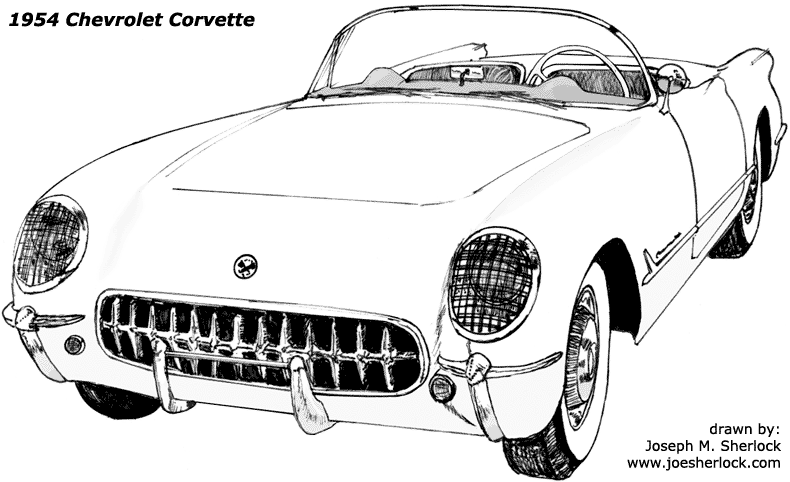 When people talk or write about the early Chevrolet Corvette, they usually refer to the 1953 model. The fact is that 1953 production was almost nonexistent as far as the general public was concerned.
The Chevrolet Corvette debuted as a one-off concept car at the 1953 GM Motorama, which kicked-off in February in New York City. There was such great interest in the little roadster that Chevrolet decided to put it into production. After a lot of last-minute rushing, the first Corvette rolled off a makeshift assembly line in Flint, Michigan on the very last day of June 1953.
Only 300 1953 models were made - all were finished in Polo White with a black fabric top and red interior. Nearly all 1953 production was allocated to VIPs - General Motors execs, DuPont family members, movie legend John Wayne and NBC's 'Today' host Dave Garroway, who starred in the first Corvette promotional film. In the ad, Garroway noted - with a straight face - that the automatic shifter is put on the floor "in keeping with sports car tradition."
1954 was the year that ... (more >>>)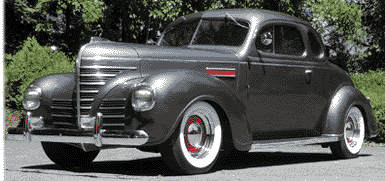 Tick Tock: The days are getting noticeably shorter, signaling an end to summer, but Tuesday was gorgeous and summery. Rain on Sunday and Monday had gotten rid of much of the haze, although there was enough remaining that I still couldn't see Mt. St. Helens in the distance.
At 11:00 am, it was 71 degrees and sunny, so I took a backroads drive in my '39 Plymouth coupe. Traffic was fairly light. I had the windows down so that I could hear the V8 rumble and burble of the Glasspacks as I also played '50s rock-n-roll through the old coupe's twin speakers.
Tesla Defined: Investment writer Malcolm Berko wrote recently that Tesla "is not an investment that belongs in pension plan accounts, nor is it a stock for orphans, widows, widowers, the illegitimate children of widowers or conservative investors. In fact, TSLA is not an investment at all; rather, it's a screwball speculation like penny stocks, oil and gas partnerships, and maps of the Lost Dutchman's Gold Mine. Tesla is well-known for missing deadline after deadline and constantly falling short on production numbers. Some watchers believe that Elon spends more time in his world than he does in the real world."
Peter De Lorenzo offers his own takedown of Elon Musk in an article titled 'A Full-Blown Muskian Nightmare'.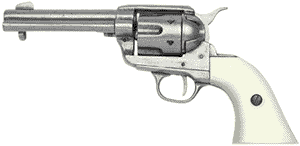 Ninety Bucks For A %$#@* Cap Gun?! You can buy a cap gun version of the Colt 45 revolver for $89.95 at hobby website Historic Rail. Holster not included - one is available for another $30.
Cap guns first appeared following the end of the American Civil War in the mid-1860s, when firearms companies experimented with toy guns in order to stay in business. Toy guns became especially popular when the heroes of cinema and television rode through the West ridding the territories of villains.
Many cap guns were named after or endorsed by ... (more >>>)
J'Accuse: In an 11-page written testament, Archbishop Carlo Maria Viganò, former apostolic nuncio to the United States has accused several senior prelates of complicity in covering up Archbishop Theodore McCarrick's allegations of sexual abuse, and has claimed that Pope Francis knew about ... (more >>>)
Book Review: 'The Fisherman's Tomb: The True Story of the Vatican's Secret Search' by John O'Neill
This is an amazing, easy-to-read true story, told in less than 205 pages (including appendices, notes and acknowledgements). It describes the search for the remains of St. Peter the Apostle, whom Catholics consider to be the first pope.
The story involves several ... (more >>>)
Newspaper Death Watch: Charles G, Hill noted, "In a matter of 21 months, Pittsburgh, Pennsylvania went from having two daily newspapers to having none." Pittsburgh has become the largest U.S. city without a daily print newspaper.

Quote Of The Day is from architect Frederick L. Olmstead: "After all is said and done, a hell of a lot more is said than done."
---
Tuesday August 28, 2018

'Endless Summer': Unfortunately, that old Beach Boys album name is a lie. On Saturday at 9:15 am, the temperature was a chilly 48 degrees. It was partly sunny when I fired up my '39 Plymouth business coupe but I soon found the clouds closing in and a mixture of haze and fog in the air. Rain has been predicted for days - and we really need some - but it hasn't happened yet. Clouds and rain are predicted for this week; maybe this time we'll get a much-needed soaking.
Traffic was light and I had a good drive. At a rural stop sign, I accelerated too quickly and actually burned rubber. Geezer delinquent.
My brother reported that haze resulting from the wildfires in the West have reached Hew Hampshire and is obscuring his view of the hills and mountains.
2018 Monterey Week: Last week's annual car festival offered the usual mix of spectacular and fascinating vehicles on display as well as always-interesting auto auction results.
Once simply the Pebble Beach Concours, this scenic, car-centric venue has been expanded to include week-long events, including exclusive new vehicle launches by manufacturers as well as numerous track and rally events. And humongous ... (more >>>)
Government Motors: Eric Peters wrote, "Elon (Musk) can't sell his cars – so he is suing to make people buy them. Or at least, suing to compel the government to keep on paying people to buy them – if that distinction amounts to any meaningful difference. … Elon has admitted openly that he can't do "business" without these subsidies: "Clean energy vehicles" – as he styles them – "aren't attractive enough to compete without some form of taxpayer-backed subsidy."
Elon's language is always a little fuzzy. "Electric vehicle subsidies are not "taxpayer-backed,": which implies something akin to consensual approval. They are government -enforced transfer payments, the funds mulcted from unwilling taxpayers. What the government "gives back" – i.e., the subsidy – is taken out of the hide of some other victim." And the receiver of the subsidy is artificially advantaged at the expense of someone else.
Now, with the recent going-private/not-going-private madness, people are more confused and dismayed than ever about the future of Tesla.

"I'm Screaming And I Don't Know Why!" That's the famous parody line shouted by SNL's Dana Carvey as he imitated Robin Leach's all-headline voice, back when Leach hosted 'Lifestyles of the Rich and Famous'. The show, which lasted from 1984 to '95, made Mr. Leach a household word. Robin Leach died last week at age 76, resulting from the effects of a November 2017 stroke suffered while on vacation in Cabo San Lucas.
No more "champagne wishes and caviar dreams" are in store for Robin on this earth but may he rest in peace in a posh, luxury-branded, well-upholstered casket placed inside a flashy tomb in an upscale cemetery.
In other death news, John McCain has died at age 81 from brain cancer. He was a war hero and a sometimes-great man who made a lot of mistakes (in both his political and personal life), gained quite a few enemies and didn't forgive very easily (or at all). He would have made a better president than Obama though. I've written more about him here.
Finally, hailed as the King of Broadway Comedy, Neil Simon, the Pulitzer- and Tony-winning author of plays such as 'The Odd Couple', 'Barefoot in the Park', 'The Sunshine Boys', 'Sweet Charity' and so many other theatrical productions, has died at 91 of renal failure and complications from pneumonia. Simon was sometimes called the world's most popular playwright after Shakespeare. Many of his plays were successfully adapted into great movies and one, 'The Odd Couple', even became a popular television series.
RIP to all.
Blind Science: Stevie Wonder blames global warming for Aretha Franklin's death.
Corporate Spinelessness: Nabisco's Animal Crackers are now uncaged after PETA called for a box redesign. What's next - Pepperidge Farms' Goldfish packaged in bowls of water?
Thought For Today: Did you ever notice that, when you put the two words 'The' and 'IRS' together, it spells 'Theirs'?
---
Friday August 24, 2018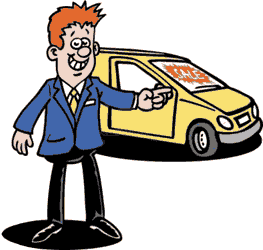 Buh-Bye: You won't be seeing these models in 2019 - they're being discontinued:
• Alfa Romeo 4C Coupe - but the convertible sports car will live on - for now
• Buick Verano compact sedan
• Cadillac ATS compact sedan and coupe
• Chevrolet City Express - rebadged Nissan compact panel van
• Ford C-Max MPV
• Ford Focus sedans and coupes
• Ford Taurus sedan
• Lincoln MKT, replaced by the Lincoln Aviator
• Lincoln MKX, replaced by the Lincoln Navigator
• Mercedes-Benz B-Class crossover
• Nissan Juke and its weird styling
• Toyota Corolla iM - rebadged Scion
• Toyota Yaris iA - another rebadged Scion
• Volkswagen Touareg SUV
Sweeping Insanity Under The Rug: Someone left this comment at the end of an American Conservative article about suicide and mental illness, "Maybe it's not so much a culture that refuses to deal with mental health care, but a culture that is incapable of mental health care."
In 1973, the APA (American Psychiatric Association) was bullied ... (more >>>)
Meaningful Memorial: This week, my wife and I attended the funeral of a good friend. Everything about the service represented the important things in her life. Music was provided by two choral groups - she had been involved with both. The hymns chosen were her favorites. There was a slide show with lots of family photos (she was a devoted wife and mother).
One small but thoughtful item, presented to each of the attendees, was a clever miniature bible, produced starting with two small pieces of wrapped chocolate, made into a bible by affixing a printed label across the pieces. The 'bible' measured one inch by two inches. This woman practiced her faith every day and had started/chaired multiple bible study groups, so the biblical candy trinkets were most appropriate. All in all, the funeral was a wonderful tribute to a life well-lived.
In an article I wrote many years ago on Funeral Planning, I urged that people personalize funerals by designing/printing their own memorial brochures, creating playlists of the deceased's favorite music, making arrangements for flowers/plants in tune with the tastes of the departed, creating baskets to hold sympathy cards, etc. I related a personal story, noting, "As a family, we turned this situation (a funeral home's unbundling/decontenting/price-gouging of services offered) into an advantage, making the service unique, personal and far more memorable than a standardized, packaged funeral parlor offering. … A funeral is an opportunity to honor the life of the deceased in a meaningful, personal way."
The best funerals do exactly that, becoming unique and memorable.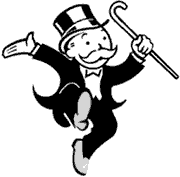 Big Money: Although a million bucks ain't want it used to be, a record number of investors became 401(k) millionaires this spring. At the end of the second quarter, 168,000 people with 401(k)s managed by Fidelity Investments had at least $1 million in their accounts, a rise of 50,000 people from a year earlier.
This exclusive group of savers is still just a fraction of the 16.1 million people who have a 401(k) account managed by Fidelity. An additional 155,849 Fidelity IRA customers also clocked into Fidelity's millionaire retirement club.
The broad U.S. stock market, which has been in a bull market for more than nine years, is up over 8% so far this year after posting a roughly 20% gain in 2017. The NASDAQ index is above 8,000 for the first time ever, while the S&P 500 is air-kissing 2900. The Vanguard Index 500 Fund is up almost 10% year-to-date.
Make Investing Great Again.
Quote Of The Day is from Samuel Butler: "The advantage of doing one's praising for oneself is that one can lay it on so thick and exactly in the right places."
---
Wednesday August 22, 2018
Hudson Money: Herb Thomas's 1952 Hudson club coupe NASCAR stock car sold for a fee-inclusive $1.27 million, setting a new price record for the marque at a public sale.
Numerous Hudsons from the now-closed Hostetler Collection in Shipshewana, Indiana found buyers, including a rare Hudson Italia (one of only 26 built by Touring of Italy), which sold for $682,000. Ultimately, 69 vehicles crossed the block, delivering about $7.2 million in sales – $7.5 million, including memorabilia.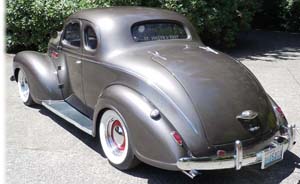 70-11: Yesterday at 11:00 am, the temperature was a comfortable 70 degrees (it reached mid-90s by late afternoon), so I fired up my '39 Plymouth business coupe and went for a drive. The roads weren't busy and it was bright enough to be called Sunglasses Weather but the haze - from wildfires - was worse than I've seen all summer.
Nevertheless, I had a good drive - windows down, cowl vent open and '50s music pouring out the speakers.
Artistry In Metal: The Renaissance Roadster, an all-aluminum roadster styled after a 1933 Ford, hand built by Steve's Auto Restorations in Portland, Oregon and owned by Buddy and Nancy Jordan, of Spring Branch, Texas, won the Hot August Nights Cup - top prize at the event. It was also the winner of the coveted Ridler Award at the 2017 Detroit Autorama, where it made its debut.
Fourth place went to Maybellene, a V12-powered 1958 Continental Mark III convertible, which I wrote about and pictured here.
Things Are Looking Up - Big Time: Scott Grannis recently wrote, "Something has been holding back the economy, and it might be as simple as a general unwillingness on the part of business to expand and invest in new plant and equipment. Confidence is key, and confidence has, until fairly recently, been low." Thanks for nuttin', Obama.
President Trump changed all that. Looking at ... (more >>>)
Retail Woes: Shares of J.C. Penney sank below $2 for the first time last week after the company forecast a wider-than-expected full-year loss and posted disappointing results on the back of price cuts across product lines. Net losses widened to $101 million in the second quarter from $48 million a year earlier.
Last year, J.C. Penney closed over 100 stores and offered buyouts to 6,000 workers as the department-store industry "sags in competition with online sellers and nimble niche retailers." The company closed almost 14% of its stores. How did that targeting the gay micromarket and installing Ellen DeGeneres as spokeswoman thing work out for ya? Not too well. Also unhelpful was cutting clerical staff - at the nearby Penney's, it's hard to find someone to wait on you.
J.C. Penney was a much better company back in the days when my late friend Bruce Lulow was a store manager. He knew how to make retailing work.

Oldies But Goodies: Until they break. Ol' Remus of Yer Ol' Woodpile Report wrote that his weekly posting "is compiled with a fourteen year old web design program. Never was I tempted to use any of the blog formats, nor have I ever had a Facebook, Google or Twitter account. Woodpile Report is for those who find value in it as-is, not for maximizing readership with gimmicks to run up the click count. One click gets you the whole thing on one page. What a concept!
Those who only have a blog platform or social media get little sympathy from me when they complain about their masters treating them badly. Many went for the free ride because they're too lazy to make and maintain their own website. Then they complain about being censored, shadow banned and so forth. Boo hoo. Didn't they hear, there's a war on. What did they think was going to happen?"
Amen, brother. I have no Facebook, Google or Twitter presence, either. But my web software is even more ancient - fifteen years-old, to be exact. Purchased - not downloaded - and installed on my 2003 Mac and, later, on my nine year-old Mac. My new, eight month-old Mac Sierra will not accept any of my old web-making or uploading software. Nor my old version of Photoshop. Nor other Adobe products. In order to run my website on the new computer, I'd have to subscribe to and learn all new applications. Which is something I'm not prepared to do.
So .. if my blog and website suddenly stop being updated, you'll know that either my old computer dropped dead … or I did.
Book Review: 'Titanium Camshaft' by Charles S. Clark
Last month, I favorably reviewed 'The Bootlegger '40 Ford' by this author. 'Titanium Camshaft' is the prequel to that book. This paperback is short (66 pages) and priced accordingly - less than three bucks from Amazon. Once again, the star of the book is a 1940 Ford standard coupe.
The plot is about the quest to improve camshaft performance ... (more >>>)
Question Of The Day: What does a Thesaurus eat for breakfast? A: A synonym roll.
---
Monday August 20, 2018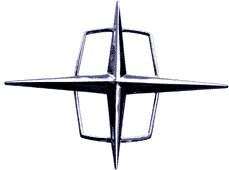 We've Seen This Movie Before ... and it never ends well. "Lincoln is asking its dealers in the 30 top U.S. luxury markets to build stand-alone stores, reversing an effort to consolidate with the Ford brand, after a product revival has given Lincoln confidence that it can challenge top-tier makes."
Lincoln executives say stand-alone stores regularly outsell dualed dealerships and are responsible for most of Lincoln's sales gains in recent years. They cite internal and external surveys concluding that luxury customers prefer buying in a dedicated space. Starting in the second quarter of 2019, Lincoln will allow only stand-alone dealerships to sell its more profitable, high-end Black Label vehicles if they don't stock them already.
For some reason, Lincoln management believes that getting dealers to spend millions will cover product shortcomings. Ford's poor leadership has destroyed Lincoln brand so badly over the last two decades and stylish, stand-alone stores are not the answer. Good product is the answer. Vehicles which don't look like gussied-up Fords, which have build-quality levels approaching Lexus and which do something to differentiate themselves from the plethora of luxury offerings now on the market - these would be a good start.
Lincoln, like Buick, has become the brand of retired, well-off geezers, appealing to their recherches du temps perdu. The brand is perceived as indifferent, unexciting and non-aspirational. I doubt that many of the remaining Lincoln dealers will spring for the $10+ million for a stand-alone showroom. It's an expensive gamble on a marque whose long-term viability is questionable.
Just Plant Your Feet And Hold On Tight! In 1954, Howard Gandelot, Vehicle Safety Engineer at General Motors Corporation, proclaimed: "I find it difficult to believe that the seat belt can afford the driver any great amount of protection over and above that which is available to him through the medium of the safety-type steering wheel, if he has his hands on the wheel and grips the rim sufficiently tight to take advantage of its energy absorption properties and also takes advantage of the shock-absorbing action which can be achieved by correct positioning of the feet and legs."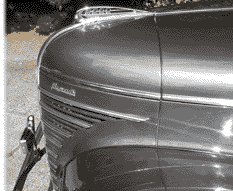 'In The Summertime': With apologies to Mongo Jerry:
"In the summertime when the weather is hot
You can stretch right up and touch the sky
When the weather's fine
You've got Plymouth rides on your mind."
And I sure did. But I hadn't taken any drives in my '39 Plymouth coupe in the last several days because the weather has been hazy with a definitely smoky odor in the air. Plus I wasn't feeling well - a Friday doctor appointment and newly prescribed meds will hopefully help.
The temperature was a cool 53 degrees at 8:20 am Saturday and there was bright summer sunshine. Most of the haze and smoke had dissipated by favorable winds on Friday.
I fired up my old car and went for a drive. Traffic was quite light; I had the road mostly to myself. And I sometimes felt like I could stretch right up and touch the sky. Good mid-summer drive.
Ouch: Tuition at St. Joseph's Prep, my old high school, is now $23,900 per year, not including fees (books, retreats, sports, transportation, etc.).
Make Jesuits Catholic Again: Georgetown enrolled a student in its scholarship program for free after parents kicked him out for being gay. Georgetown is the oldest Catholic and Jesuit-affiliated institution of higher education in the United States.
Condiment Wars: An article, titled 'How Millennials Killed Mayonnaise' uses the phrase Identity Condiments. Now even the stuff you slather on food has become politicized. "Back in 2013, BuzzFeed ran an article titled '24 Reasons Mayonnaise Is the Devil's Condiment'. (The writer called it "slime of Satan.")"
Millennials, most of whom grew up beneath the rotating soft-foam Nerf blades of their helicopter parents, are nothing but "young people who willingly slurp down eight kazillion kinds of yogurt, not to mention raw fish and pork belly and, yo, detergent pods, so don't talk to me about mayonnaise. The only reason for this raging mayophobia is a generation's gut-level renouncement of the Greatest Generation's condiment of choice."
Dave Burge, a Miracle Whip fan, tweeted, "As God is my witness, I will wipe out the scourge of pretentious condiment snobbery in my lifetime."
Must we Americans go to war over every little thing? And don't get me started on the Hellmann's - Best Foods conundrum.
Hot Financial Tip: Once upon a time, I had a personal financial representative assigned to me by a mutual fund. He offered the same, lame, corporate suggestions: "A man your age should have a lot more money in the bond market." Or: "You don't seem to have any exposure to international funds."
These days the Turkish government's three-year bond yields an annual return of almost 25%. Well, it is a bond and it has international exposure. But I think I'll pass.

Big Lady, Big Talent: Aretha Franklin, the Queen of Soul, has died at age 76 of advanced pancreatic cancer. She could sing a wide variety of music - classic show tunes, Italian opera as well as gospel, although she was best known for her many chart-topping hits, including songs such as 'Respect', 'Chain of Fools' and 'Think', a 1968 hit which she reprised in the 1980 'Blues Brothers' film.
Franklin eventually recorded a total of 112 charted singles on Billboard, including 77 Hot 100 entries, 17 top ten pop singles, 100 R&B entries and 20 number-one R&B singles, becoming the most charted female artist in Billboard's history. Aretha won a total of 18 Grammy Awards and was one of the best-selling musical artists of all time, having sold over 75 million records worldwide.
Rest in Peace.
Too Soon, Methinks: In Saturday's mail, we received two catalogs - one featuring Halloween crap, the other Christmas-themed.
Quote Of The Day is from Ronald Reagan: "Socialism only works in two places: Heaven where they don't need it and hell where they already have it."
---
Thursday August 16, 2018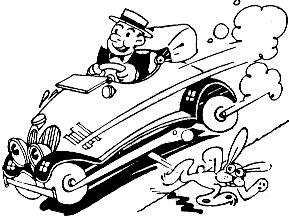 Put On A Happy Face: Let me preface this posting by stating that everyone has their own taste in automobiles. Far be it from me to criticize anyone for his/her choice of vehicle, even if it's not my cup of tea. There's a car-buying scale that begins at Buy Only What You Need and tops out at Buy Your Dream - Cost Be Damned. Everybody fits somewhere on the scale and everyone is a little different. That's why auto salespeople quip, "There's an ass for every seat."
James Lileks is certainly not a car enthusiast, although he enjoys his cars. Recently he wrote, "I am in the market for a car, and not because my car is reaching the end of its usefulness. It's a 2006 Element, a solid Honda, with less than 90K miles. My experience with Hondas has always been good. I love my Element. From the first moment I saw its odd boxy shape on the showroom floor, bright green, I said: hello, my friend. We are going to have a lot of fun together.
And we have. It replaced a Honda CR-V that was perfectly fine, to be honest, but I didn't like it. Rote standard dad car for toting around kids. It never sang to me, and since had replaced a vehicle that sang like a Siren from the Odyssey, it was just a buzzkill. YOU ARE RESPONSIBLE NOW.
You know how you see your car when you're walking back from the store, and it still gives your heart a little lift? Never, ever got that with the CR-V. The Element always said "Hello! Nothing around here looks like me, does it? And not in that crappy Kia Soul way."
"This car has taken us from first grade to farewell, and it's time to say goodbye. Daughter is a bit verklempt: this was my trademark, my brand! All the kids loved it. The doors were different. It was green, so very green." But his daughter is off into the world - a year or so in Brazil and then college, so everything is changing at the Lileks household.
"I think I like the little Jeep. It has personality, and the interior doesn't look like it's trying too hard. Unlike some people." James probably means the pint-sized, Italian-made Renegade model. It does have a happy face, unlike other Jeep models that have a fierce, squinty-eyed look. Given that he lives in snowy Minnesota, I hope he gets the four-wheel-drive version. The Renegade shares its platform with the Fiat 500X. The Renegade is powered by a 180 horsepower inline four-cylinder engine mated to Fiat-Chrysler's troubled 9-speed transmission.
Sensible man that he is, I hope James realized that the Jeep Renegade scored much worse than average in Consumer Reports 2018 predicted reliability ratings.
I've written about the quirky-looking Honda Element here. Honda discontinued it after the 2011 model year, due to rapidly declining sales. Apparently, everyone who wanted an Element had already bought one. Including James Lileks.
I wish James all the best with his new vehicle, whatever it may be.
"Faster Than A Speeding ..." 66 year-old Danny Thompson has set a land speed record in his dad's 50 year-old Challenger 2 streamliner at Bonneville. Danny set a two-way average speed of 448.757 mph - a record for piston-powered, wheel-driven vehicles.
That easily broke the record of 439.562 mph set in 2012, but it wasn't easy - he had to steer out of a dangerous slide that occurred at 430 mph.
The Challenger 2 was built on the chassis of his dad's 1968 race car. Mickey Thompson was a legendary racer; He achieved international fame in 1960, when he became the first American to break the 400-mph barrier, driving his Challenger 1 to a one-way top speed of 406.60 mph at the Bonneville Salt Flats and surpassing John Cobb's one-way world record mark of 402 mph. He was involved in many facets of racing including drag racing and off-road racing. He also entered cars in the Indianapolis 500. Mickey and his wife were murdered in 1988 by gunmen hired by a former business associate.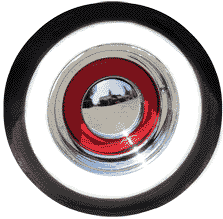 It's The Pits: After 24 years, the chrome wheels on my '39 Plymouth are beginning to corrode, mostly in the areas of stamping creases. They looked fine from 10 feet away but close-up - yuck. Last Saturday, I rolled up my sleeves and worked the wheels over with a cloth loaded with Turtle Wax Chrome Polish and Rust Remover. The stuff worked pretty well. But I eventually quit because my arms got so sore from hand rubbing.
I'll probably take a shot at the remaining rust spots in the next two weeks. Meanwhile, the appearance of the wheels is much improved; they now look good from two or three feet away.
Ch-Ch-Ch-Changes: Fifty-some years ago, the Democratic Party was the party of hope and can-do spirit, represented by John F. Kennedy. Today's Democratic Party is a bunch of negative, crazy socialists - the party of Lee Harvey Oswald.
Train Wreck: The Senate has approved $2.5 billion for passenger rail, including a requirement that any Amtrak station serving more than just 25 passengers a day be fully staffed. The bill included an amendment to maintain Amtrak's Southwest Chief long-distance passenger rail service, which connects Chicago and Los Angeles.
President Trump had asked that the Amtrak budget be slashed in half.
Regarding the bloated, pork-laden bill, Iain Murray quipped, "Even British Rail didn't have that level of waste in the 1970s!"
Hard For Me To Believe ... but Elvis Presley died 41 years ago. On August 16, 1977, I was in Chicago on a business trip. It was sunny and hot. I had finished a meeting and was driving east on I-90 in a rented Buick Century - with the A/C going full blast - headed toward South Bend, when I heard the news on the radio. I don't know why I remember these details but I was wearing a gray, three-piece suit with a button-down shirt and maroon club tie - my 34 year-old brain's idea of a corporate Dress-for-Success outfit.
That night, I watched the 11:00 pm news in a depressingly dark motel room and saw a old b&w clip of a young Elvis performing 'Ready Teddy' on The Ed Sullivan Show. I had seen that very show when it originally aired on September 9, 1956. It was one of Elvis' finest live television performances. Ed Sullivan was in the hospital after a serious car accident in his big '56 Lincoln Premiere sedan. Substitute host Charles Laughton introduced Elvis; he performed from a remote hookup in Hollywood where he was making 'Love Me Tender'.
In 1956, Elvis Presley was an awesome talent. I have more thoughts on Elvis here.
This Week's Best Headlines ... are from The People's Cube:
• 'San Francisco closes all Planned Parenthood clinics after sting operation catches employees using plastic straws'.
• 'Vegan mother undergoes experimental surgery to force her breasts to produce almond milk'.
• 'With none of his e-mails answered, frustrated Nigerian man commits suicide and leaves $100 billion fortune to charity'.
• 'Stormy Daniels plans border visit to give migrant children freebies'.
Book Review: 'Suicide Of The West: How the Rebirth of Tribalism, Populism, Nationalism, and Identity Politics Is Destroying American Democracy' by Jonah Goldberg
"Oh, mercy mercy me, aaaahhh, things ain't what they used to be, no, no ..." was the plaintive, musical cry of Marvin Gaye in his 1971 hit song. And, it has become the mantra of every aging writer who laments change - social, cultural, technological and/or political. Jonah Goldberg has jumped ... (more >>>)
Quote Of The Day is from Thomas Sowell: "One of the consequences of such notions as 'entitlements' is that people who have contributed nothing to society feel that society owes them something, apparently just for being nice enough to grace us with their presence."
---
Tuesday August 14, 2018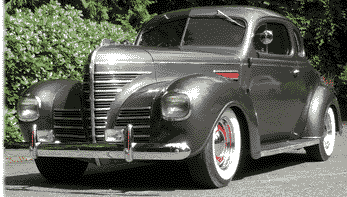 Fuel And Haze: On Friday morning, I fired up my '39 Plymouth coupe and drove to town for some gas. I paid $3.739 for Premium. At 9:30 am, the temperature was 65 degrees but it was very muggy.
I went for a drive east of town along a rural route - taking the long way home. I sometimes offer comment on the various cloud formations on my drives, but, this time, there were none to be seen. The sky was very hazy and a mottled blue-gray color - probably due to smoke from wildfires in northern Oregon and central Washington state.. It was bright enough to be sunglasses weather though.
Traffic was light and I had a nice drive. Afterwards, I did a light wash on my dusty old car and was rewarded with a bee sting. Ouch. By afternoon temperatures reached the mid-80s.
On Monday, I went for another drive. At 10:30 am, the temperature was an even 70 degrees, reaching 91 by late afternoon. Traffic was light - again. And the wildfire-singed skies were still hazy although there was plenty of sunshine getting through.
Milestone For A Pony: The Ford Mustang - an iconic American brand and a symbol of cool - reached a major milestone last week as the 10 millionth vehicle - a Wimbledon White GT convertible (not a standard paint color in 2019) with black interior, echoing the color scheme of the very first Mustang - rolled off an assembly line at Ford's Flat Rock assembly plant in Michigan. This milestone car was equipped with a 460-hp 5.0-liter V8 coupled to a six-speed manual transmission. The Mustang, celebrated in American song and film and recognized the world over as an iconic American cultural export, will get a big party at Ford's Michigan headquarters.
"It's a turning point for the carmaker, which is banking on the Mustang's wide appeal to help it grow global market share. U.S. sales of the Mustang are dropping, but they are accelerating overseas in markets such as China and Germany. The company also says the car is the best-selling coupe in China, which by 2025 is projected to have twice the share of the global car market compared to the U.S."
To celebrate the milestone, Ford is ... (more >>>)

Why The Buick Avenir Sub-Brand Will Fail: The Buick Division thinks that buyers want ultra-lux trims and big-bucks window stickers. So the firm is offering the Avenir as a pricey sub-brand. The new 2019 Buick Regal Avenir is the third vehicle in Buick's stable to undergo the high-zoot treatment.
I expect that the Avenir name will never be remembered by prospective buyers. I can't imagine anyone going to their high-school reunion and bragging, "I just bought a new Avenir." If they do, the response will be "Wha … ?" Smart people will buy a Mercedes or an Audi instead. Every classmate will recognize and be impressed by those brands.
Sixty-years ago, the top-of-the-line are Ford model was the Fairlane 500. If anyone bragged at their high school reunion, "I just bought a new Fairlane 500," people would chuckle and respond, "Oh. A Ford." On the other hand, if they said "Thunderbird," classmates would be impressed. The (Ford) Thunderbird became its own desirable brand. Everybody called it a single word: Thunderbird.
If you have a car with unmuddled brand identity, you should be able to provide a one-word answer. Ferrari. Porsche. Bentley. The Volkswagen Phaeton was doomed to fail from the get-go because no one wanted to say, "I drive a Volkswagen but it's a $70,000 Phaeton - not one of the cheap-ass smaller ones." People say, "Corvette" ... never Chevy Corvette. The 'Vette owner doesn't want to connect himself with owners of lowly Cruzes and Trax. "Navigator." ('Lincoln' is never mentioned as it creates visions of old geezers mindlessly piloting Town Cars around retirement communities.) "Avenir?" Never gonna happen.
Thank God For Spare Parts: Three-time Formula One World Champion Niki Lauda is recovering from an emergency lung transplant at age 69, after an infection the Austrian picked up while on vacation in Ibiza, Spain.
"Lauda was severely burned in an accident at the 1976 German Grand Prix and had fluid vacuumed from his lungs so he could return to racing in just six weeks, an event chronicled in the Ron Howard-directed film 'Rush', which stared Daniel Brühl as Lauda.
Lauda has also had two kidney transplants, which the newspaper said restricts what medicines he can take during his treatment. His current condition is said to be improving, but is still precarious."
Dave Burge tweeted, "Best wishes for a speedy recovery to the toughest sumbitch on the planet." I think I would have substituted "unluckiest."
Myths, Delusions And The Madness Of Crowds: The Z Man wrote, "A frustration of our side is that vast numbers of people, who should be on our side, continue to believe things that are obviously untrue. Everyday, for example, we see new evidence against the alleged benefits of immigration, yet most Americans still worship immigrants like they are magic talismans."
Consider The Obama Phenomenon: "Barack Obama was the definition of an empty suit. He managed to make John Forbes Kerry seem complex. Yet, millions of white people showed up to vote, crying as they pulled the lever, believing they were about to experience the rapture. Obama was obviously a feckless ninny, but it was easier to believe he was the messiah, so most people went along with supporting him. It turns out that the most effective movements are the ones that make it easiest for people to accept things that are obviously untrue."
Not Much To Brag About: Vanguard, the Malvern, Pennsylvania-based mutual fund giant with over $5.1 trillion in assets under management and the largest provider of mutual funds, recently published an announcement proclaiming that "Vanguard funds have recorded outstanding returns compared with their peers."
Over 10 years, 91% of Vanguard mutual funds outperformed their peers. Over 5 years, 89% of Vanguard mutual funds outperformed their peers. Over 3 years, 86% of Vanguard mutual funds outperformed their peers. Over one year, 62% of Vanguard mutual funds outperformed their peers. Vanguard's "outperformance" seems to be declining over time.
The data on Vanguard bond mutual funds is even more disturbing: Over 10 years, 92% of Vanguard bond mutual funds outperformed their bond fund peers. Over 5 years, 84% of Vanguard bond mutual funds outperformed their bond fund peers. Over 3 years, 82% of Vanguard bond mutual funds outperformed their bond fund peers. And, over one year, only 49% of Vanguard bond mutual funds outperformed their bond fund peers.
I find a disturbing trend here. In recent years, Vanguard has been slipping in its performance relative to other funds. Vanguard's customer service has also slipped, in my experience.
Quote Of The Day is from Jim Treacher: "By the time I learn enough about a news story to realize I don't care, it turns out to be bullshit anyway."
---
Friday August 10, 2018
Drunken Mess: NASCAR CEO Brian France, was arrested in the Hamptons for DUI (0.18 BAC or greater) and criminal possession of oxycodone after he was seen blowing through a stop sign, according to the Sag Harbor Village Police Department. France was driving a very un-NASCAR 2017 Lexus at the time.
Brian France, 56, is the grandson of NASCAR founder William H.G. France and son of Bill France Jr. He has held the position of chairman and CEO of NASCAR since 2003. Sadly, this is ... (more >>>)
Where's It Made? Autoblog has produced an interesting list of vehicles sold in America but made in surprising places:
• The Audi Q3 crossover is made at the factory in Martorell, Spain where the Spanish Seat automobile is made.
• The Audi Q8 large crossover is made alongside the Q7 at a facility in Bratislava, Slovakia.
• The small Buick Envision crossover is built in China.
• The Buick Cascada subcompact convertible is made at an Opel facility in Poland.
• The Cadillac CT6 plug-in hybrid is produced in China.
• All Dodge Challengers are made in Canada, Including the Hellcat, Demon, Dodge Charger and Chrysler 300.
• The Ford EcoSport small crossover is imported to the U.S. from India.
• The Ford Transit Connect, once made in Turkey (with interiors fitted stateside), is now built entirely in Spain.
• The Honda Civic hatchback is built in England, although the coupe and sedan are made in Indiana and Canada.
• The Infiniti QX30, a compact SUV based on the Mercedes GLA-Class is built at a Nissan plant in Sunderland, England.
• The Jaguar E-Pace and I-Pace SUVs are produced by Magna Steyr in Austria.
• The Jeep Renegade is made in Italy - built alongside its platform mate, the Fiat 500X.
• The Mercedes CLA-Class, the entry-level, front-wheel-drive Merc, is manufactured in Kecskemet, Hungary.
• The Mercedes GLC-Class SUV is made at the Valmet contract assembly facility in Uusikaupunki, Finland where Saabs and Fisker Karmas were once produced.
• The Mini Countryman is manufactured in the Netherlands.
• The Mitsubishi Mirage is made in Thailand.
• The Porsche Cayenne is entirely made in Slovakia.
• The Toyota C-HR small crossover is built in Turkey.
• The Toyota Yaris subcompact is made in France. So is the Smart and the Bugatti Chiron.
Car Quote Of The Week is from Jack Baruth, writing in Road & Track: "The appeal of the first Lexus LS400 was more or less the same reason people see a Guns N' Roses tribute band: From a distance, it looks like the real thing (Mercedes-Benz), and you are less worried about breakdowns."
Buying U.S. Equipment To Do U.S. Stuff: Spending on capital equipment used to grow at an average of 6% per year, according to an article in American Thinker written by Greg Richards.
For the last 18 years, net capital spending has been flat - zero growth. In 2001, George W. Bush agreed to admit China to the World Trade Organization. "This gave China access to world markets and particularly to the American market. Since our system is heir to the English Common Law tradition, when we sign an agreement, we carry it out. No other culture takes this view, certainly not China. The Chinese have practiced mercantilism after signing the WTO agreement and getting access to our market, while the whole point of the WTO is to keep mercantilism out of world trade." Greg included a graph in his article that is visually dramatic and disheartening.
When 60% of the plastic injection molding companies in Clark County Washington close (because all work has moved outside the U.S.), there's no one to buy injection molding equipment. Most American plastic equipment companies closed their doors. Meanwhile, molding machine manufacturers in Asia prospered, selling machines to Chinese firms who molded items and shipped them to America.
Back in 2002 ... (more >>>)
Who Has Been Fired For This Colossal Waste Of Public Funds? The Seattle Department of Transportation ordered 10 new streetcars, at a cost of $52 million (over 5 million bucks each!), as it planned to link the two existing streetcar lines with a new line along First Avenue through downtown. But, the new streetcars are heavier and longer than the ones the city now operates, and it's unclear if they'll work on the current track or fit in the maintenance barn, Mayor Jenny Durkan's office said.
Work on the new line has been halted because ... (more >>>)
Quote Of The Day is from Samuel L. Clemens about the passing of someone he despised: "I didn't attend the funeral, but I sent a nice letter saying that I approved of it."
---
Wednesday August 8, 2018
Who Was First? General Motors claims that the 1953 Chevrolet Corvette was the first American sports car, although enthusiasts will argue that the sluggish, Powerglide-tranny early Corvette was more of a boulevard cruiser.
Mac's Motor City Garage argues that America's first postwar sports car was the humble Crosley Hotshot two-seat roadster of 1949.
"With a list price of only $849, the Hotshot was less than half the cost of a new MGTC, and with a curb weight of only 1175 pounds, performance was surprisingly perky, in spite of the dinky 44 cubic-inch engine. Stripped down for competition, with the windshield, bumpers, and other unnecessaries removed, racing weight dipped below 850 pounds. Early models sported aircraft-style Goodyear-Hawley caliper disc brakes, another industry first." Legendary Road & Track scribe ... (more >>>)

Hot, Hot, Hot: At 10:00 am Tuesday, the temperature was already 67 degrees. I fired up my '39 Plymouth business coupe, drove to the library to drop off/pick up some books and then went for a spin along the back roads of unincorporated Battle Ground.
I had a good drive, although the sky - while light summer blue, was hazy from various wildfires in the region. By late afternoon, the temperature reached a hot 98. It was a good time to stay inside where it's air conditioned.
Hiring Priorities: A recent headline proclaimed 'Tesla's Looking to Hire Designers - Video Game Designers'. Based on what I've read about their quality woes, maybe the firm should be looking for QC engineers instead.
2019 Bullitt: The Detroit Bureau recently test drove the 475 horsepower 2019 Mustang Bullitt. In Highland Green, of course. Conclusion: "It is, all-in-all, the sort of car a driving enthusiast like Steve McQueen, never mind a cop like Frank Bullitt, would have really appreciated, had we been able to emerge from the fog a half-century ago."
Riding The Big Red Cars: The Red Arrow Trolley System served the suburbs west of Philadelphia in Delaware and Chester Counties and was operated by the Philadelphia Suburban Transportation Company.
Most of its trolleys were ... (more >>>)
"Remain Calm; All Is Well!" Jim Treacher expressed his feelings about the movie 'Animal House': "I can't seem to go a single day without uttering some reference to the greatest comedy ever made. I've seen it dozens of times, I own it in every format known to man, and 30 years from now it'll be the first movie I allow Emperor Robo-Bezos to implant directly into my brain."
Book Review: 'Discrimination And Disparities' by Thomas Sowell
This short book (127 pages plus notes and index) is an empirical look of how certain economic and other disparities arise. Dr. Sowell challenges the idea that differing outcomes for individuals or groups is due to some nefarious cause, such as discrimination. Unfortunately, the drive to politicize history has left logic in the dust ... (more >>>)
Another One Bites The Dust: Brookstone, the specialty goods retailer known for quirky products such as back-kneading chairs or Bluetooth speakers in the shape of footballs, has filed for Chapter 11 bankruptcy protection (again) and plans to close all of its remaining 101 mall stores. The company said its 2017 sales totaled $351 million, down 33% from 2016.
"E-commerce sales represented about 40% of its business. But a recent e-commerce technology shift caused Brookstone to lose "a substantial amount of data" that ended up "severely damaging" the company's digital sales."
Brookstone got its start in 1965 by offering hard-to-find tools via classified ads in Popular Mechanics magazine. Fear not, though. You can still find those no-nonsense hard-to-find tools at Micro-Mark. They have a nice print catalog as well as an online store.
Quote Of The Day is from Tom McMahon: "Why does the U.S. Government destroy our old used currency? We'll need that for time travel!"
---
Monday August 6, 2018
Russian Blue: In the latest issue of The Connector, the newsletter of the Pacific Northwest Region of the Lincoln & Continental Owner's Club, Kris Sundberg related a story which links the Russian election hacking with a vintage Lincoln Town Car.
Roger Clements is a well-known collector and restorer of Lincolns. Several of his cars have won top trophies at LCOC meets. Roger once owned a powder-blue 1979 Lincoln Continental Town Car on which he performed "an extensive, multi-year, no expense spared restoration."
Kris wrote ... (more >>>)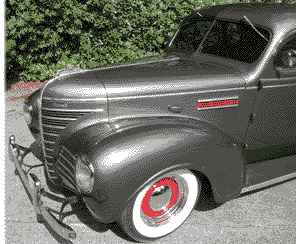 How Many Summers? Almost twenty years ago or so, I visited a custom car builder in Portland as part of a car club meet. The owner used to do restorations of classic cars - Cords, Packards and the like - but he switched to creating high-end, custom resto-rods because the profits were better and, unlike many of his classic car customers, the resto-rod patrons never ran out of money in the middle of the job.
When I was there, he was doing a Chevy Nomad, coupling a clean '55 wagon with an almost-new Corvette that had been rolled. The Nomad was sectioned and slightly chopped and the Corvette frame was stretched and narrowed to fit the Nomad's revised body. Finished price was around half-a-million bucks. His typical customer was a wealthy, aging California tech wizard who wanted to relive his somewhat-to-mostly fictional dream youth.
Speed of completion was far more important than cost. Said the contract designer hired for this job: These guys are feeling the weight of age upon them and ask, "How many summers have I got left?" ... (more >>>)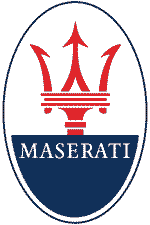 Perhaps Everyone Who Wanted One Has Already Bought One: Maserati has reported a dramatic decline in sales and revenue in the second quarter of 2018. Worldwide sales are down over 35% compared with the same period last year, from 13,400 units to 8700 units.
FCA, owner of Maserati, cites the impact of a recently imposed import duty reduction in China, with potential customers apparently waiting until it was put in place to get a lower purchase price.
However, there were lower shipments and sales "across all markets" despite many markets growing in size, suggesting there are other factors at play.
In the UK, sales have fallen by 25% compared to last year. Demand for the once-hot Maserati Levante SUV has fallen sharply, while older models such as the Quattroporte and Ghibli saloons have also experienced big drops.
Maserati is quickly becoming the Paris Hilton of vehicles. So over.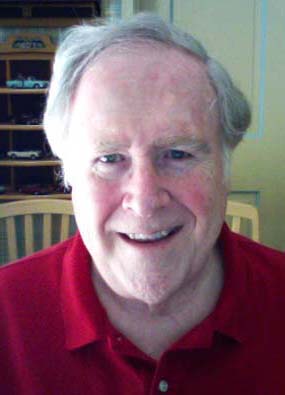 Staring at my computer screen
August 2018
---
Reflections At The Three-Quarter Century Mark:
Over the weekend, I celebrated my 75th birthday. My kids arrived on Saturday, we spent a nice family weekend together and had a celebration of my birthday and my wife's (
our birthdays are 12 days apart although she's younger than me
).
According to a public perception survey, age 75 is the beginning of Old Age. "Over-75s are seen not only as far more vulnerable and weak, but also as more grumpy and rude." Only 24% described those aged 75-plus as happy." I must confess that I was pretty happy until I read the survey details, which I found depressing. That article has made me grumpy.
On the other hand, a Pew study shows that "older adults also have a count-my-blessings attitude when asked to look back over the full arc of their lives. Nearly half (45%) of adults ages 75 and older say their life has turned out better than they expected, while just 5% say it has turned out worse (the remainder say things have turned out the way they expected or have no opinion)." I must say that I feel pretty happy with the way my life turned out. I'm happily married - once only, since 1966 - to the love of my life and have two wonderful grown children. And a grandson. I live in the scenic Pacific Northwest. And I've survived a couple of bouts with cancer.
I'm pleasantly surprised still to be alive. I have lived far longer than both my parents. When I calculated the lifespans of parents, grandparents and blood aunts & uncles, the median age of their deaths was 59 - all died from natural causes. Based on genetics, I should have been six feet under by 2002. What saved me? Advances in medical treatment.
Over the years, I have lost classmates, cousins and close friends. The best man and matron-of-honor at our wedding are both dead. Three out of four of our children's baptismal godparents are deceased. This year, I 'lost' an old friend who lives in Japan. I've known her since she was 13 and we corresponded by e-mail for many years. Now her keyboard is silent; she has dementia and is in a nursing home. But I have friends who are still around and it is a joy to spend time with them - in person or online. Studies show ... (more >>>)
Oh, The Humanity! United Nations Secretary-General Antonio Guterres says the U.N. is running out of money and is urging members to pay up amid a looming financial crisis for the international body. Guterres says he has warned member states of a "troubling financial situation facing the United Nations," which he says is caused by late payments to the U.N. by member states. "Our cash flow has never been this low so early in the calendar year, and the broader trend is also concerning; we are running out of cash sooner and staying in the red longer."
The unemployment lines around Turtle Bay will soon be filled with pricey hookers, sous chefs from tony restaurants and drivers for limo livery services. Funding for Palestinian aid has been reduced as well. The poor devils will no longer have money to make bombs, tire fires and flaming-kites to torment Israel.
Headline: 'Diane Feinstein Had Chinese Mole As Driver For 20 Years'. My solution: Buy MoleMax. It works well getting rid of moles under our lawn. When the movie is eventually made, it should be titled 'The Manchurian Chauffeur'.
Quote Of The Day is from sci-fi author and futurist Arthur C. Clarke: "Any sufficiently advanced technology is indistinguishable from magic."
---
Thursday August 2, 2018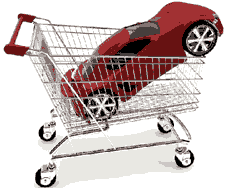 July Vehicle Sales: Auto sales cooled off in July. Much of the decline was attributable to passenger cars. Meanwhile, SUVs, crossovers and pickups continue to perform well. The consensus is for light vehicle sales to be 17.1 million SAAR in July, down from 17.5 million in June (Seasonally Adjusted Annual Rate). Rising interest rates and a glut of cheaper, nearly-new used vehicles haven't helped.
"The seasonally adjusted, annualized rate of sales for July is expected to come in at 16.7 million, based on the average estimate of analysts polled by Bloomberg. That would make it the weakest SAAR since August 2017's 16.14 million rate, when Hurricane Harvey disrupted sales. The SAAR was 17.47 million in June and 16.78 million in July 2017, and has topped 17 million every month this year except May."
Ford Motor Company's overall sales declined 3% to 194,026 units. Passenger car sales fell 28% in the month, while truck sales rose 10%. Truck sales comprised 46% of July sales, and the F-Series pickups accounted for 37% of total monthly sales. Mustang sales declined 4% to 5,934 sporty coupes. Ford Transit sales jumped 191% to 10,794 vans.
Sales of the Lincoln brand plunged by 11% year over year in July to 7,898 vehicles, as sales of Lincoln cars dropped 36%. Lincoln car sales totaled 2,153 units in the month, and utility vehicle sales totaled 5,745 units. SUV sales rose 4.3% year over year in July. Only 573 Continentals were sold - a drop of 40%. 1,191 Navigators found buyers - an increase of 63%.
Year-over-year, it is estimated that General Motors sales fell 2-3%. Autoweek reported that General Motors overall sales declined 15% from last month. "At GM, sales dropped 15% at Chevrolet, 31% at Buick, 7% at GMC and 22% at Cadillac. GM's retail volume - which has remained strong in recent months - dropped 14% to 202,220 last month." July was not a good month for The General.
Fiat-Chrysler's sales increased by 6% year over year to 170,970 vehicles, compared with July 2017 sales of 161,477. The Jeep brand posted a sales increase of 15% year-over-year as sales of the new Wrangler rose 14% and Cherokee sales soared 71%. The Compass is also a hot seller. 79,906 new Jeeps found homes last month. The Ram brand of pickups and other light trucks had its best July sales ever, up 15% to 79,906 units. Sales of the Chrysler brand fell 13% to 11,624 units, while Dodge sales were flat with 31,119 finding buyers. Alfa Romeo sales rose 65% in July, as sales of the new Stelvio crossover pushed the total to 2,016 Alfas for the month. Fiat sold just 1,240 units in July, a 45% year-over-year decline.
Toyota sales dropped 5% to 183,365 vehicles. Honda sales fell 8% to 125,355 units. The Honda Pilot three-row SUV saw a sales increase of 31% to 13,026 units. Nissan sales dropped 16% to 99,045 vehicles. Subaru sales increased 1% to 59,426 Subies - an all-time record. Hyundai sales were down 3% overall to 51,137 vehicles, while its cousin, Kia, experienced a sales drop of 6% to 53,112 units. Volkswagen sales jumped 13% to 30,520 vehicles. The new Volkswagen Atlas is off to a good start, selling 6,499 vehicles in July. Mazda sales fell 11% to 24,125 Zoom-Zoomers. Mitsubishi sales increased 24% to 9.950 units. Volvo sales jumped 24% to 8,622 vehicles.
In the luxury field, Mercedes-Benz sales fell 29% to 22,955 Benzes. BMW sales increased slightly to 21,982 vehicles. Lexus sales declined 12% to 25,403 units. Audi sales increased 4% year-over-year to 19,221 vehicles. Sales of the Audi Q5 mid-size crossover were up 58% in July, to 6,512 units. Tesla claimed to sell 16,675 electric vehicles in July, an increase of 279% tear-over-year. Acura sales fell 7% to 13,247 units. Infiniti sales declined 10% to 9,747 vehicles. The luxury-wannabe Genesis is having a dismal time - there were only 615 buyers in July. A Genesis SUV would probably help.
Sales of the Smart mini car were down 43% to 103 vehicles.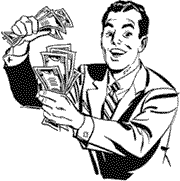 Making Money: In just about a year, PSA Group managed to do something General Motors Co. hadn't done in 20 years: squeeze a profit out of Opel. PSA bought the company as well as its British sibling Vauxhall from GM for $1.3 billion euros last year. The German brand reported a profit of $588 million, or 502 million euros, through the first six months of this year compared with a loss last year.
"PSA CEO Carlos Tavares followed a very familiar formula in turning a profit: cutting costs wherever possible. First, he slashed the development costs on Opel models by tying them to existing Peugeot and Citroen vehicle platforms. The result is a vehicle like the new Corsa costing 20% to 50% less to bring to the market.
His miserly methods were not limited to just product development and cutting jobs, he slashed day-to-day expenses like cell phones and office equipment. It was a tried-and-true method: he used it to resurrect PSA just a few years ago."
"This is simply the quickest turnaround I have seen in the auto industry in many years," JP Morgan analyst Jose Asumendi wrote in a note.
Book Review: 'Dagger John: Archbishop John Hughes and the Making of Irish America' by John Loughery
Ireland-born John Hughes rose to become the first Archbishop of New York. He founded the college which became Fordham University and began construction of Manhattan's St. Patrick's Cathedral where he is now buried. He acquired the moniker Dagger John because he ... (more >>>)
Catch 22 (Retén Veinte Dos): I used to volunteer at the local chapter of a nonprofit, SCORE. The acronym once stood for Service Core of Retired Executives. Unpaid volunteers offered free-of-charge business advice and counseling to entrepreneurs and small business owners.
In 2007, the following communication came from the organization's headquarters ... (more >>>)
Quote Of The Day is from poet Robert Frost: "A person will sometimes devote all his life to the development of one part of his body - the wishbone."