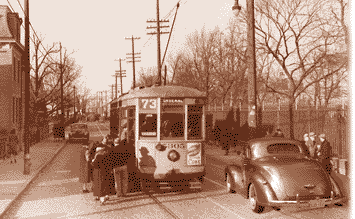 In 1953, Ike was sworn in as president of the U.S. Earl Warren became Chief Justice of the Supreme Court. Elizabeth II was crowned Queen of England.

Edmund Hillary and Tensing Norgay were the first men to climb Mount Everest.

Irish Coffee made its American debut; the first issue of Playboy magazine first appeared in '53.

Other new products included the Chevrolet Corvette, a new overhead-valve V8 engine for Buick, thermostatically-controlled electric fry pans and the antibiotic, tetracycline. DNA is discovered.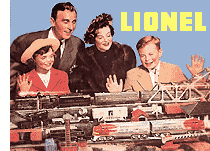 Sales of toy trains peaked in 1953 - Lionel reached $32.9 million in sales; by 1955, sales were down 33%.
The price of hardcover novels rose over the $3.00 mark. New words included 'drag strip', 'cookout', 'egghead', 'split-level house' and 'count-down'.
A gallon of gasoline cost 25¢ or less, depending on where you lived but the minimum wage was only 75¢ per hour. Median U.S. family income was just over $4,200 per year. Kaiser and Jeep merged in Spring 1953. Pillarless hardtop coupes accounted for almost 15% of car production that year.
Several new TV shows appeared on the very small screen during the '53 season: 'The Danny Thomas Show', 'The Life of Riley', 'The Loretta Young Show', 'Coke Time With Eddie Fisher' (a title which would prove ironic when his drug problems became known years later), 'Name That Tune', 'Superman' and 'Omnibus'.

'Ebb Tide' and 'Rags To Riches' were top songs in '53. Record sales consisted of 52% 78-rpm platters, 28% 45-rpms and 19% LP albums. The doo-wop group, The Platters, was founded in 1953. The first CinemaScope films debuted in theaters.
Deaths included playwright Eugene O'Neill, poet Dylan Thomas, singer Hank Williams, Soviet tyrant Joseph Stalin, U.S. Senator Robert Taft, tennis legend Bill Tilton and Olympic athlete Jim Thorpe.
The New York Yankees won the World Series over the Brooklyn Dodgers (4-2) and became the first baseball team to win five consecutive World Series.