---

1953 Cadillac Le Mans: Low Slung Dream
(
posted 7/30/13
)

The Cadillac Le Mans was a low-slung, sporty two-seater concept car which debuted as part of the GM Motorama at New York's Waldorf-Astoria in January, 1953.
It is difficult to imagine the impact of the Motoramas in those heady days. These extravaganzas showcased the products of the mighty General Motors. In those days, GM had over 50% market share in the U.S. Public interest in GM's offerings was so great that, from 11:30 am to 1:00 pm on January 21, over 12,000 visitors passed through the Waldorf exhibit, totally ignoring the televised swearing-in of President Dwight D. Eisenhower. Ike rode in a white '53 Cadillac Eldorado convertible in Washington's post-inaugural parade.
In 1953, GM exhibited seven dream cars at its Motorama, including the Buick LeSabre, the Buick XP-300, the Buick Wildcat I, the Pontiac Parisienne and the Cadillac Orleans, a four-door hardtop concept with suicide doors, the Oldsmobile Starfire as well as the prototype Chevrolet Corvette which would go into production in June of '53.
Because of the sheer number of crowd-pleasing concepts shown that year, the 1953 Cadillac Le Mans did not get as much attention as it might have otherwise received. In a live televised segment on NBC's 'Today' show, host and car enthusiast Dave Garroway focused on the 1953 Pontiac Parisienne and the Corvette, ignoring GM's other dream offerings.
Named to acknowledge recent Cadillac racing successes by Briggs Cunningham at the 1950 LeMans 24-Hour race, the Cadillac Le Mans had a fiberglass body on a 115 inch wheelbase chassis (the Corvette's wheelbase was 102 inches). The front end styling of the Le Mans presaged the look of the 1954 production Caddys: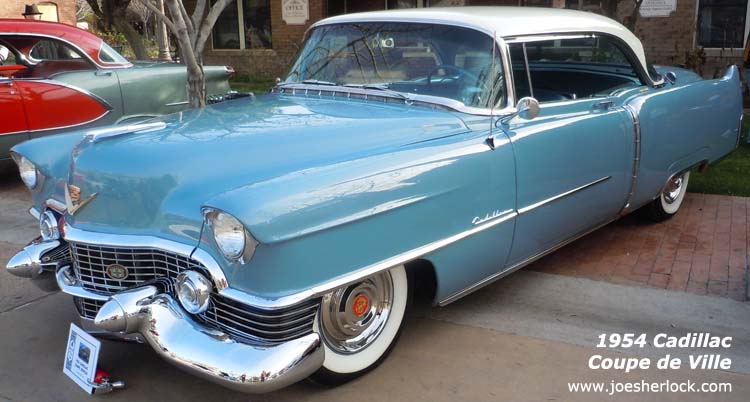 The metallic blue Le Mans show car was powered by a 331 cubic-inch V8 engine producing 250 horsepower. Production '53 Cadillac engines made 210 horsepower. The Le Mans stood 51 inches tall and had a bench seat capable of seating three across.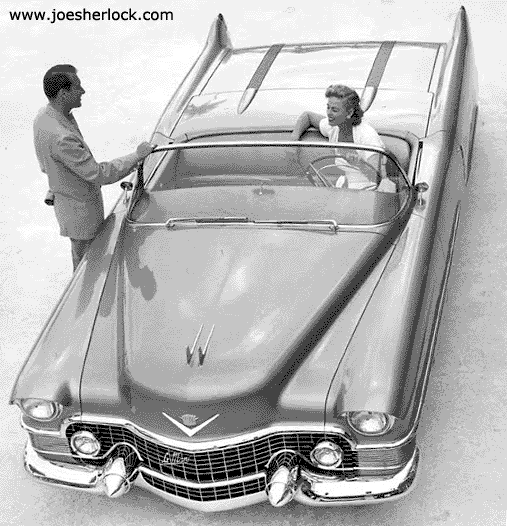 Cadillac constructed four Le Mans roadsters, at least one of which made the rounds in the late '50s with quad headlamps and subtler tailfins.
In later years, Cadillac would show other concept sports car teasers but never offered a production sportster until 1987 when it debuted the two-seat Cadillac Allanté. Sadly, the Allanté and the later XLR roadster were market failures. While the public was excited by the concept of a Caddy sports car, they were apparently less interested in actually purchasing one.
Remember When: 1953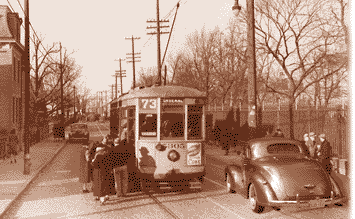 In 1953, Ike was sworn in as president of the U.S. Earl Warren became Chief Justice of the Supreme Court. Elizabeth II was crowned Queen of England. Edmund Hillary and Tensing Norgay were the first men to climb Mount Everest.

Irish Coffee made its American debut; Playboy magazine first appeared in '53.. Other new products included the Chevrolet Corvette, thermostatically-controlled electric fry pans and the antibiotic, tetracycline. DNA is discovered.

Sales of toy trains peaked in 1953 - Lionel reached $32.9 million in sales; by 1955, sales were down 33%. The price of hardcover novels rose over the $3.00 mark. New words included 'drag strip', 'cookout', 'egghead', 'split-level house' and 'count-down'.

'Ebb Tide' and 'Rags To Riches' were top songs in '53. Record sales consisted of 52% 78-rpm platters, 28% 45-rpms and 19% LP albums. The doo-wop group, The Platters, was founded in 1953. The first CinemaScope films debuted in theaters.
Several new TV shows debuted: 'The Danny Thomas Show', 'The Life of Riley', 'The Loretta Young Show', 'Coke Time With Eddie Fisher' (a title which would prove ironic when his drug problems became known years later), 'Name That Tune', 'Superman' and 'Omnibus'.
Deaths included playwright Eugene O'Neill, poet Dylan Thomas, singer Hank Williams, Soviet tyrant Joseph Stalin, U.S. Senator Robert Taft, tennis legend Bill Tilton and Olympic athlete Jim Thorpe.
The New York Yankees won the World Series over the Brooklyn Dodgers (4-2) and became the first baseball team to win five consecutive World Series.
---
More AutoSketch car drawings can be found here.
---
Other Pages Of Interest
| blog: 'The View Through The Windshield' |
| essays: greatest hits | blog archives | '39 Plymouth | model train layout |
| about me | about the blog | e-mail |
copyright 2013 - Joseph M. Sherlock - All applicable rights reserved. Drawing copyright 1989, 2013.
---
Disclaimer
The facts presented in this blog are based on my best guesses and my substantially faulty geezer memory. The opinions expressed herein are strictly those of the author and are protected by the U.S. Constitution. Probably.
Spelling, punctuation and syntax errors are cheerfully repaired when I find them; grudgingly fixed when you do.
If I have slandered any brands of automobiles, either expressly or inadvertently, they're most likely crap cars and deserve it. Automobile manufacturers should be aware that they always have the option of trying to change my mind by providing me with vehicles to test drive.
If I have slandered any people or corporations in this blog, either expressly or inadvertently, they should buy me strong drinks (and an expensive meal) and try to prove to me that they're not the jerks I've portrayed them to be. If you're buying, I'm willing to listen.
Don't be shy - try a bribe. It might help.
---
---