He bought the car from Alvin A. Swenson Ford, which claimed to be the 'Largest Ford Dealer in the Northeast' (the slogan vaguely hinted at the largest in the NE United States, although the boast probably referred to the Northeast section of Philadelphia). Swenson had been around for a long time, a 1922 ad noted that the firm also sold "Lincoln Motor Cars and Fordson tractors." Base price of the Mainline was $1,850; curb weight was 3,143 pounds.
The Mainline was equipped with ... (more >>>)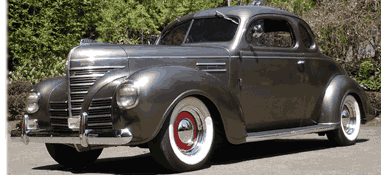 Foggy Fall Fling: It rained Friday and Sunday but the sun came out on Saturday morning, so I decided to take a spin in my '39 Plymouth. On my rural trek, I soon ran into fog and low clouds with periodic, random patches of sunshine.
Lots of leaves were off the trees and Fall colors were definitely past peak but I had an enjoyable ride anyway.
And, unlike in some parts of the country, at least it wasn't snowing.
"Baby Face ... You've Got The Cutest Little ..." Portland's TriMet transit agency - a documented waster of money, especially on light rail and streetcar projects - is now facing a $12 million to $17 million budget shortfall next year. Nevertheless, it plans to spend $250,000 on a hideous giant sculpture of a deer with a human baby face.
"The agency has already cut bus service by 13% and light-rail service by 10% in the last two years. Yet it is spending at least $3 million on 'art' as part of its $200-million-per-mile light-rail line to Milwaukie, one of the most wasteful rail projects ever."
It's important to remember that ... (more >>>)
Underestimated: Mark Perry has noted an important birthday. Ten years ago, Apple introduced the iPod.
In a 10/24/2001 New York Times story titled 'Apple Introduces What It Calls an Easier to Use Portable Music Player', the following quote was offered: "But while industry analysts said the device appeared to be as consumer friendly as the company said it was, they also pointed to its relatively limited potential audience, around seven million owners of the latest Macintosh computers."
Oh yeah? The actual number of iPods sold as of January 2011: More than 300 million.
I'm Dreaming Of A White Halloween: Snow In October?! In New York City, the white stuff hasn't arrived this early since the Civil War. A total of 3 inches accumulation was measured in Central Park.
My brother, who lives in southern New Hampshire, got over a foot of heavy wet snow and lost power, telephone and cable. Luckily, he has a whole-house, propane-powered generator and a large underground propane tank; so the house is warm and has electricity.
Some Philadelphia suburbs got a couple of inches of snow by Saturday night. In the 35 years I lived in the area, there was never a significant snowfall before Thanksgiving - only flurries at best. Areas west of Philadelphia got more snow; over six inches fell in Montgomeryville.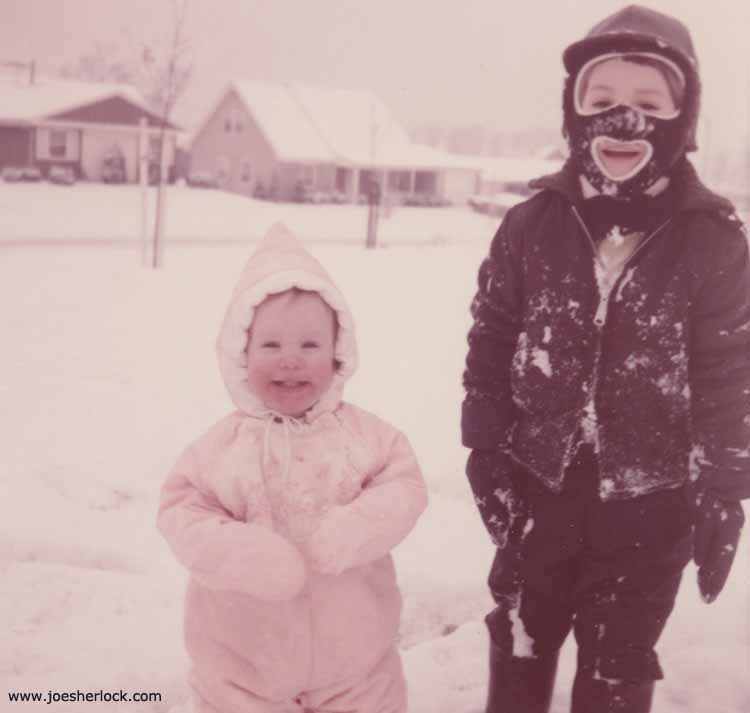 My childen enjoy the snow - December 1972. Photo taken near the front walkway of our home in Willingboro, NJ.
Back in the day, I used to put on the studded snow tires on our two VW Beetles the Friday after Thanksgiving and take 'em off on Good Friday. (My snow tires were already mounted on their own VW aftermarket wheels, purchased from J.C. Whitney.)
Why is wintry weather arriving so early this year? Must be that Global Warming thing. Paging Al Gore.
Do-Nothing Barry: Speaker of the House John Boehner recently said, "I've had my share of disappointments this year, but I gotta tell you what, there is nothing that has disappointed me more over the last eight weeks than to watch the President of the United States basically give up on the economy, and give up on the American people, decide he's going to quit governing, and spend his entire next 14 months campaigning."
Most everyone agrees that Jimmah Carter was an awful president who did a lot of damage to the country and the economy. Ronald Reagan succeeded Carter in January 1981 and, by the end of 1982, things were definitely on the upswing.
If you assume that George W. Bush was an awful president - as Barack Obama and his buddies would have you believe, why hasn't Barry O. turned this economy around by now? Especially since his party also controlled both houses of Congress during the first two years of his presidency - a substantial advantage which Reagan didn't have.
The answer: The Obama Administration is a clueless bunch of political hacks who don't understand how the economy - and the country - works. Anything beyond Community Organizing is above their pay grades.

As for his predecessor, - whose eight-year term was far from perfect - the fact is that, when George W. Bush left office, the U.S. had a AAA credit rating and an unemployment rate of 5.7%. And a lot less debt. When the Dems took over Congress in January 2007, the deficit was $161 billion. It had been on a downward trajectory from $413 billion in 2004. Three years later, the Pelosi-Reid Congress had added $1.2 trillion to the deficit.
It should also be noted ... (more >>>)
Quote Of The Day is from Gabriel Malor: "A computer once beat me at chess, but it was no match for me at kick boxing."
---
Thursday October 27, 2011
Start Saving Your Money Now: In January 2012, one of the five of the 1933 Pierce Silver Arrows ever made will cross the auction block at the Barrett Jackson auction in Scottsdale, AZ. It's the same car I photographed at the Blackhawk Museum (Danville, CA) in 2010.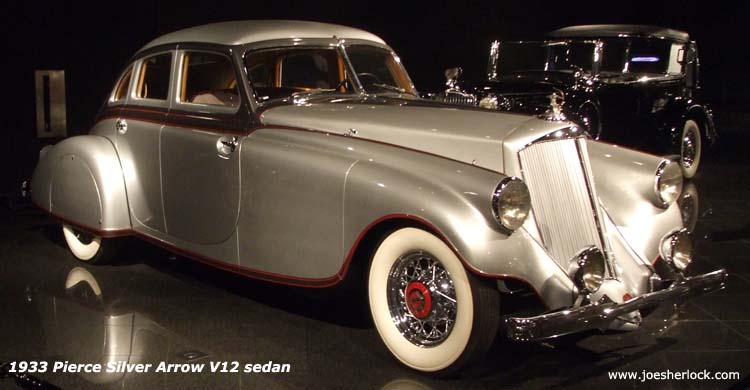 "In January 1933, a car unlike anything else on the roads at the time appeared on the Pierce-Arrow stand at the New York Auto Show. It emanated luxury as a Pierce-Arrow should, but looked ultramodern – futuristic, even – with swooping lines that stretched from the characteristic fender-mounted headlamps all the way to the rear bumper. Pierce-Arrow called it the Silver Arrow and would only build four others like it."
Current owner Don Williams thinks could be worth roughly $2 million to $3 million today. The Silver Arrow will be one of a select group of vehicles to carry a reserve at the Scottsdale auction. (Update: It sold for $2,000,000.)
Brand Underwater: Chevrolet's new ad slogan is 'Chevy Runs Deep'. What does this mean? Are they making submarines now?
I'm picturing Dinah Shore singing, "See the Mariana Trench in a Chevrolet."
A Hunka Hunka Burnin' Love: A group of 60 Elvis impersonators had to flee a charity fundraiser after a faulty smoke machine set off the fire alarm at a Holiday Inn in Great Britain.
Thomas Revisited: Inspired by James Lileks who is overhauling large portions of his website, I've scanned and uploaded new, larger photos to my Thomas The Tank Engine page. Enjoy.
Buh-Bye: I guess some of my favorite television shows are ones that no one else watches. I just found out that 'The Chicago Code', 'Human Target' and 'Detroit 1-8-7' were canceled due to poor ratings.
Bad Pun Of The Day: If you don't pay your exorcist, you can get repossessed.
---
Tuesday October 25, 2011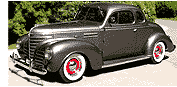 Fall Colors: On Monday afternoon, I took a drive in the Plymouth along the country loop near home.
It was a little chilly - 54 degrees at 1:15 pm - but I enjoyed the ride, listening to the burble of the V8's exhaust through the Glasspacks mixed with the '50s music coming through the speakers.
The Fall colors are just about at peak and were beautiful to behold.
Unfortunately, the leaves will soon be brown ... then gone .. and Winter will be upon us.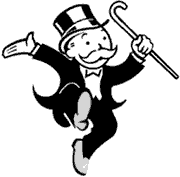 Overseas Investment: The Fisker Karma, the swoopy hybrid sedan that is supposed to sell for $100,000 or so - if/when it goes into production, will be made in Finland using a Chinese engine. And your tax dollars are helping.
"The Obama administration has invested $529 million in taxpayer money to help develop the Fisker Karma. That's right - its another "green jobs" scam, except that if any jobs are being saved or created, they are in Finland and China."
How could such a thing happen? Here's a hint: "Fisker's top investors include Kleiner Perkins Caufield & Byers, a veteran Silicon Valley venture-capital firm of which Al Gore is a partner. Employees of KPCB have donated more than $2.2 million to political campaigns, mostly for Democrats, including President Barack Obama and Hillary Clinton, according to the Center for Responsive Politics, a nonpartisan group that tracks campaign contributions."
Meanwhile, in non-government, non-boondoggle auto investment news, Ford Motor Co. has confirmed that its Transit van - the one currently imported from Turkey - will be manufactured in its Kansas City truck plant starting in 2013. The company plans to invest $1.1 billion of its own money in facility upgrades and tooling. And will be hiring American workers to produce Transits.
These two stories prove once again that the best way for government to help business and the economy is to not interfere or invest. Just stand back and stay the hell out of the way. And quit wasting our money.
Whoda Thunk ... that Muammar Kaddafi would have been killed off before Saab?
"We Bring Good Things To Life" ... In China: General Electric is planning to move its 115-year-old X-ray division headquarters from Wisconsin to Beijing. In addition, the company will invest $2 billion in China and train more than 65 engineers and create six research centers.
President Obama appointed GE Chairman Jeff Immelt to head his commission on job creation (i.e. job czar). I guess the President forgot to tell him in which country he was supposed to be creating those jobs. If this doesn't show you the total lack of leadership of this President, I don't know what does.
In case you've forgotten, this is the same General Electric that made $5.1 billion in the United States last year, but paid no taxes. The same company that employs more people overseas than it does in the United States.
No wonder unemployment remains so high - it's over 12% around here.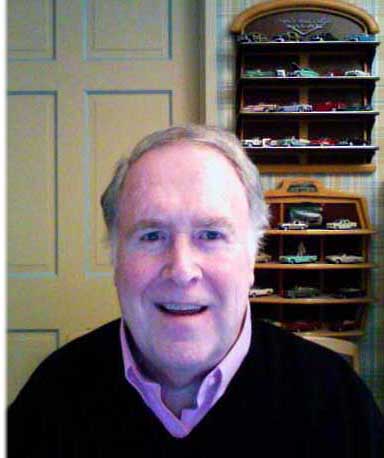 How I'm Doin': Regular readers are aware that I had to cut back on blogging due to health issues.
This recent photo is from my iMac's Photo Booth. My face is looking a little thinner because 1) I've lost weight and 2) I'm off prednisone and am no longer saddled with that medication's characteristic 'moon face'.
By the way, the model cars visible in the photo background are Franklin Mint 1:43 scale Cars of the Fifties and Cars of the Sixties.
Some of the more burdensome side effects from the medication I now take have lessened. Nevertheless, I still experience good days and bad days but the ratio of good-to-bad has greatly improved.
As a consequence of my chronic illness and the pharmalogical side-effects, I have fully retired from my business consulting practice. I informed my remaining clients two weeks ago. I mean, you can't call up clients and say, "Hey, let's meet right now because I'm feeling OK today and my brain fog seems to be lifting."
It occurred to me that I had been working since age 12, when I started a little lawn-cutting business. During high school and college, I always had summer jobs (including driving a tractor at the Brigantine Country Club in New Jersey and delivering and installing appliances at Fleck's TV & Appliances in Feasterville, PA) and paying weekend gigs, including working at a couple of car washes. I began my first post-college employment (at Uniroyal's timing belt facility in Philadelphia) two weeks before graduation - no 'summer of bumming around Europe' for me. So, after 56 years of labor, I quit.
Recently, I've eaten restaurant food without nausea and/or discomfort and even had two glasses of wine in a single sitting and suffered no ill effects. On Sunday, I enjoyed an excellent Mexican dinner at Los Jalapeños in Vancouver without incident.
Things are looking up.
In Other Health News ... my good friend Harry G. underwent successful surgery last month for removal of a nonmalignant brain tumor and is now home from the hospital. He e-mailed recently, "I feel great, although I tire easily. But my motor skills are coming back." Good news.
Gerard Van der Leun, proprietor of the blog American Digest - a daily read for me, has been taken ill. I wish him a speedy and full recovery. Gerard's a fellow geezer - only two years younger than me.
Update: Gerard suffered a heart attack, has had a stent installed "in the offending blood vessel" and is recuperating. I'm quite familiar with the procedure.
Welcome Back Carter: The "misery index," an informal measure (popularized during the dark days of the Carter administration) derived by adding the unemployment rate to rate of inflation, rose to 13 in September from 12.9 in August - the worst in more than 28 years.
Joke Of The Day: What time do kids need naps? At whine o'clock.
---
Thursday October 20, 2011
Imitation Is The Sincerest From Of Flattery: To people my age, the brand Bentley conjures up badge-engineered Rolls Royces with different grilles, which was the case from 1962 to the early 1980s. It's no longer true since both brands now have different owners - Volkswagen for Bentley and BMW for Rolls. Both British stalwarts are now owned ... by the Germans.
Rolls Royce took over Bentley in 1931 but, even by the late 1930s, there was still an effort to differentiate Bentley from RR. Even if it meant creating something a bit Lincolnesque, perhaps as a tribute to Edsel Ford.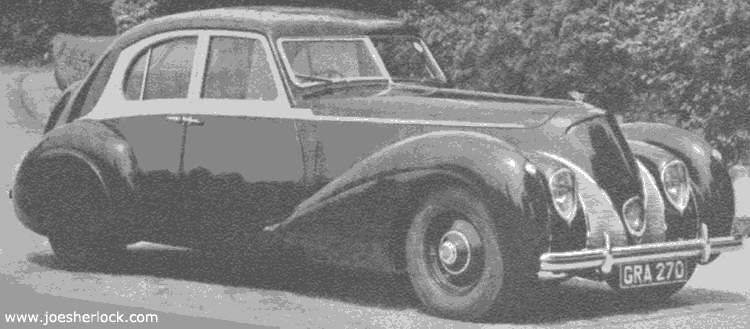 Consider the Bentley Corniche prototype, constructed in 1939 on the new Rolls Royce Mark V chassis. The waterfall grille and headlights are reminiscent of late 1930s Lincolns. The Corniche never went into production because World War II intervened.
The car was undergoing road-testing in Europe when war broke out. The Corniche saloon was parked in Dieppe (a port in Upper Normandy France on the English Channel) awaiting shipment back to England when this sole prototype was destroyed in air raid ... by the Germans. (permalink)
Ding, Dong, Kaddafi's Dead: Good riddance to evil rubbish. May ol' Muammar burn in Hell. And may the 243 passengers and crew of Pan Am 103 - and all Kaddafi's other victims - rest in peace.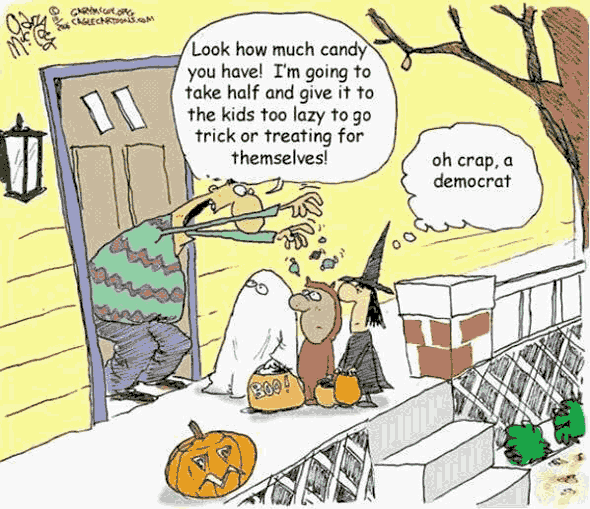 Made In USA: Who says that items 'Made In America' are more expensive? A box of Kroger's house brand individually-wrapped sterile alcohol wipes (100 quantity) sells for $2.00 and is made in China.
Wal-Mart's ReliOn brand sells for $1.00 for 100 wipes. ReliOn sterile wipes are larger than the ones from Kroger and are made in America.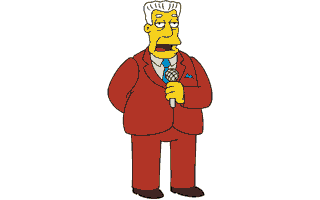 Quote Of The Day is from Kent Brockman, TV anchor on 'The Simpsons', opining about the 1960s: "What a shrill, pointless decade!"
---
Tuesday October 18, 2011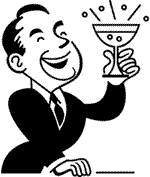 Rollin' Along: In 2010, Rolls Royce sales increased by 170% to 2,711 vehicles. China may soon overtake the United States as its top market.
About Bentley versus Rolls Royce, RR CEO Torsten Mueller-Oetvoes said, "Bentley largely occupies another price segment. The Mulsanne is the only overlap with our portfolio. But our customers don't see our cars as competition. They buy models of both brands. Their garages are like clothes closets, equipped for all of life's occasions. Rolls-Royce competes with other luxury goods such as real estate, yachts, fine art and jewelry. ...
We're dealing with people who are unusually prosperous and never need to ask, "Can I still afford this or not?" The number of superrich in the world is growing."
As Nick Carraway in Scott Fitzgerald's 'The Great Gatsby' said, "The rich are different from you and me."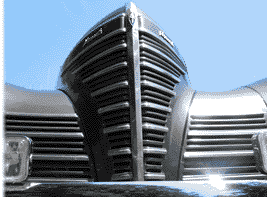 Fall Outing: During the last couple of weeks, the weather around here has been full of clouds and rain. On Monday at 11:45 am, the fog lifted. I hopped in the Plymouth and took a drive, even though the temperature was an unseasonably chilly 47 degrees.
The Fall colors are near peak and the ride was pleasant except for a bank of fog and dark clouds encountered halfway through my little excursion. But, in short order, I broke into sunshine and enjoyed the remainder of my drive.
When the November rains arrive, such driving opportunities will disappear until Spring, so I'm trying to get in as many '39 Plymouth outings as I can whenever the October sun appears.
Book Review: 'Merchants of Speed: The Men Who Built America's Performance Industry' by Paul D. Smith
This book is about hot rodding and the enthusiastic entrepreneurs who designed and manufactured the parts that made it all possible. It included a fair number of black and white period photographs.
Companies profiled included Ansen Automotive, Edelbrock heads and manifolds, Crane Cams, Hilborn Fuel Injection, Iskenderian Racing Cams, Weiand heads and manifolds and Offenhauser speed equipment.
I should have loved this book ... (more >>>)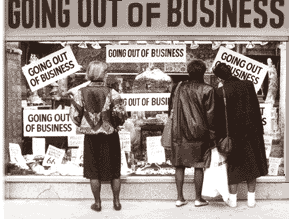 Closing The Gap: The hydra-headed clothing retailer has announced that it will be shuttering 700 Gap specialty stores and about 250 Gap Outlet stores by year end 2013 in North America. Like many retailers, Gap overbuilt when the economy was strong four to seven years ago. The rise of online retailing and the decline of malls hasn't helped.
The 2011 holiday season is predicted to be one of mediocre sales. If so, Gap may be joined by other chains in downsizing their 'brick-and-mortar' presence.
In A Related Story ... Lowe's is closing 20 stores failing to perform up to expectations; 1,950 workers will be affected.
"Lowe's also plans to slow its rate of store openings by roughly half, canning several planned new projects and aiming to launch 15 or fewer locations in North America each year, down from the expected 30 openings."
The home improvement and appliance giant was in the midst of a big expansion cycle when the housing and remodeling market collapsed. Every time I've been in Lowe's recently, the place has been nearly empty.
Not What You'd Expect: Doesn't it seem odd that a singer named Jackson Browne is a white dude?
Quote Of The Day is from Frank J. Fleming: "Basically everything bad the left pretended the Tea Party was is what Occupy Wall Street actually is."
---
Wednesday October 12, 2011
Worse Than Solyndra ... Or Tesla: The real-time accounting of what the General Motors bailout has directly cost taxpayers, based on the bailed-out company's current share price, is depressing.
At this time, we taxpayers are on the hook for over $15 billion.
In Related News ... The Obama administration passed another fiscal milestone - in the less-than-three-years Barack Obama has been in office, the federal debt has increased by $4.212 trillion - more than the total national debt of about $4.1672 trillion accumulated by all 41 U.S. presidents from George Washington through George H.W. Bush combined.
Book Review: 'The President and the Assassin: McKinley, Terror, and Empire at the Dawn of the American Century' by Scott Miller
Whenever I read books such as this, I realize how little history I've been taught. Even in my day, school-learned history was, at best, an old satellite view from 80,000 feet up - a broad look with few details. I know enough to realize that The Boxer Rebellion didn't involve men's underwear, the Haymarket Riot had something to do with Chicago and that 'Remember The Maine' was a Spanish American War slogan but that's about all. No 'I'll take San Juan Hill for $200, Alex' for me, please.
Miller's book is about the McKinley assassination and much more. It is a slice of American history, covering elements of the last decade of the 19th Century and the dawn of the 20th. It is told in an interesting, almost novel-like fashion, reminiscent of ... (more >>>)
Debate Impressions: There was no winner of Tuesday's NH Republican debate because no one supplied the correct answer to the 'how to reduce unemployment' question: "Shoot all the 'Occupy' protesters."
Newt was awesome, especially when he said that Barney Frank and Chris Dodd should be put in jail - something I recommended back in 2008.
Herman Cain has become a broken record with his 9-9-9 obsession. Coincidentally, Godfather's Pizza offered only 9 toppings. And they all sucked. And let's not forget that 999 turned upside-down is 666, the mark of the anti-Christ. I'm just sayin'.
What was the deal with Ron Paul's dislocated eyebrow toupée? Did someone hit him with a sock full of old silver dimes? And does his wife still make those Mrs. Paul's Fish Sticks?
In order to get a good Fed Chairman, Mitt Romney will apparently resurrect the late Milton Friedman. Ya know, I've heard somewhere that Mormons can raise the dead. And marry them to other dead people, perhaps Karen Tumulty, the homely and clueless moderator from The Washington Post. She sure looked like a poorly-embalmed corpse to me last night. And, based on her questions, the liberal Ms. Tumulty is also a Helen Thomas wannabe.
Speaking of raising the dead, the Bloomberg post-debate moderator with the bow tie appeared to be Dave Garroway, who died in 1982.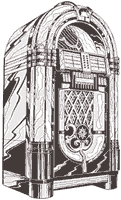 The Keyboard Is Silent: Noted pianist Roger Williams has died at age 87. He was the top selling piano recording artist in history with 18 gold and platinum albums to his credit.
In 1955, Williams recorded 'Autumn Leaves', the only piano instrumental to reach #1 on Billboard's popular music chart, selling over two million copies. In 1966, he had another Top Ten hit with 'Born Free' from the motion picture soundtrack. Other hits include 'Near You', 'Till", 'The Impossible Dream', 'Yellow Bird' and 'Maria'.
Williams was known as the "Pianist to the Presidents" having played for nine administrations beginning with Harry Truman. RIP
Talent Pricing: The McCallum Theatre in Palm Desert has released their 2011/12 season line-up. Prices vary depending, I suppose, on the cost of the performer(s).
Best seats for Blondie cost $85. Shirley McLaine: $95, same as Wyonna Judd. Judy Collins is only $65, as is the Lorrie Morgan/Pam Tillis show.
The most expensive seats for The Four Freshman cost a mere $60 - only $15 per Freshman. Seats for kd lang's show top out at $105. But one of the most pricey shows - at $110 per seat - is ... are you ready? ... Pia Zadora.
Go figure.
Separated At Birth? Are FoxNews Shannon Bream and Onion News Network anchor Brooke Alvarez really the same person? I mean, you never see them together anywhere. Just wondering.
Quote Of The Day: "If life gives you lemons, throw them at someone."
---
Friday October 7, 2011
Paint Smear: Automotive paint supplier PPG has said that 20% of new cars in North America were white in 2011. It is now the most popular vehicle color; silver came in second.
I've only bought one new car which was white. It was one of the worst automobiles I've ever owned.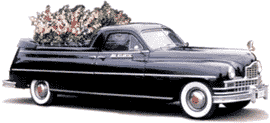 A Brilliant Light Extinguished: Apple co-founder Steve Jobs has died at age 56 after battling pancreatic cancer for several years.
He was the mastermind behind the iPhone, iPad, iPod, iMac and iTunes. Business analysts have compared him to Thomas Edison and have called him a prolific innovator, changing the worlds of computing, recorded music and communications. As some have said, he knew what we wanted before we did, creating new markets out of thin air.
We've owned Mac computers since 1991. This blog is created on an iMac with a 24 inch screen. The videos posted on my model train site were shot with an iPod nano. During the 1980s, Apple was one of my company's largest customers for acrylic displays. It was a pleasure to deal with Apple employees; they were upbeat, professional and open to ideas and suggestions.
I can't help but wonder what the Chevy Volt would have been like if Steve Jobs had headed the development team and drove them to do something "insanely great." I'm sure it wouldn't have looked like a warmed-over Chevrolet Cruze.
Jobs was an amazing and inspiring entrepreneur. He dreamed it. He did it. RIP.
"Well, suppose we ain't got no union cards and go in there and start playin' anyway? Whatcha gonna do about that?" Charles Napier, the square-jawed, tough-looking actor who seemingly appeared on almost every movie and television and show and who played Tucker McElroy (lead country singer and Winnebago driver) in 'The Blues Brothers', has died at age 75.
Napier also starred in 'Rambo: First Blood II', 'Philadelphia' and 'Silence Of The Lambs'. RIP
Quote Of The Day is from Jon Stewart on 'The Daily Show': "For Mitt Romney to win, he has to convince Republicans he's not Mitt Romney."
---
Wednesday October 5, 2011
Slow Casting: The Old Motor has photos of a transparent Plexiglas Plymouth chassis exhibited at the 1952 Chicago Motor Show.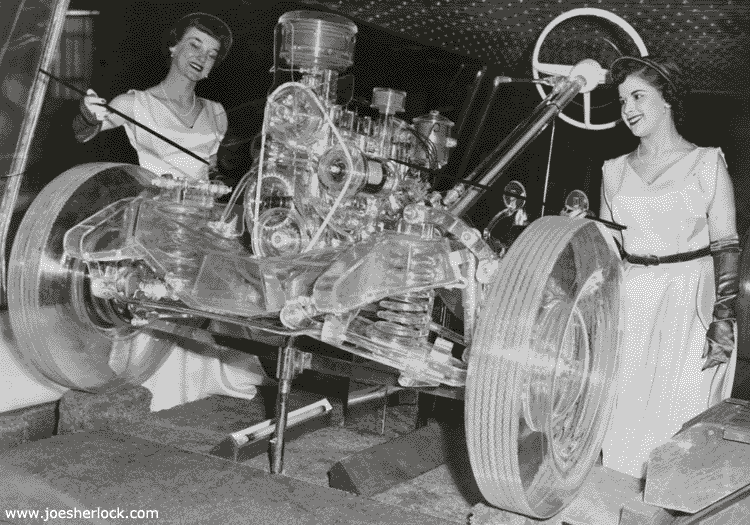 "It appears that it was a complete chassis setup with some type of electric motor and speed-reduction gear, to rotate the internal engine parts slowly to dazzle show attendees. It looks like both Myra and Josephine were also equipped with plastic head gear and pointers."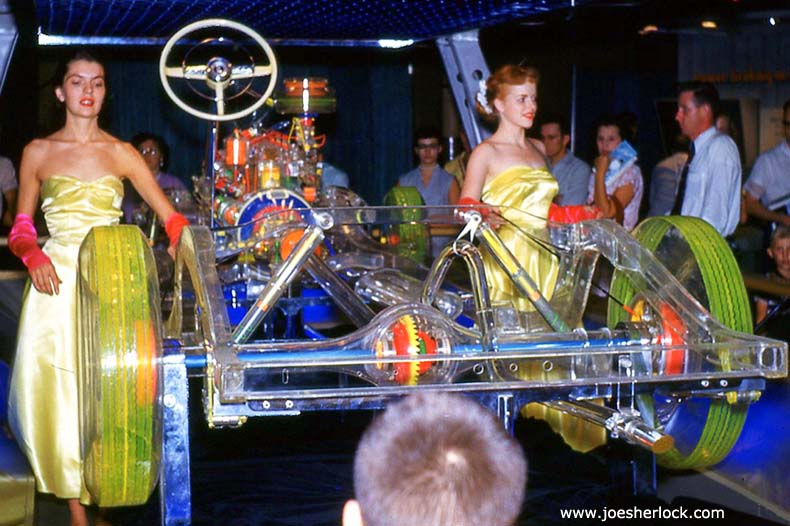 The most difficult piece to produce was the acrylic engine block. Because of the large size, irregular shape and non-uniform thickness, it was a tricky part to make. With normal acrylic casting techniques, excessive shrinkage would result in a distorted finished piece with many internal bubbles. In order to prevent this, castings were put in a large industrial freezer to minimize the exothermic reaction and eliminate bubbling. Cure times would often be six months or more.
Some of these see-through engine blocks were cast by Rohm & Haas - then the maker of Plexiglas - as a courtesy to its large automotive customers. Patience was a requirement. As was advanced planning, given the long lead/cure times. (permalink)
September Auto Sales: Despite a weak economy, light vehicle sales were at a 13.1 million SAAR in September (based on an estimate from Autodata). That's up 11.2% from September 2010 and a jump of 8.3% from August's sales rate.
Truck and SUV sales led the way, helped my daughter's purchase of a new vehicle in September. All major companies showed significant sales increases, except for Toyota and Honda both of which experienced declines.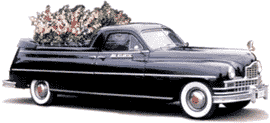 "Oooh Baby, My Sweet Baby, You're The One." Sylvia Robinson has died at age 75.
Founder of hip hop label Sugar Hill Records, rap pioneer, record label executive and noted record producer, she is best known to many as half of the duo Mickey and Sylvia, who had the 1956 hit calypso single, 'Love Is Strange'.
Dismal Forecast: Home prices are unlikely to recover before 2020 and mortgage defaults will persist for years, according to a survey of bank risk managers.
"The survey conducted by the Professional Risk Managers' International Association for FICO, found that 49% of respondents do not expect housing prices to rise back to 2007 levels for another nine years."
Quote Of The Day is from Frank J. Fleming: "I bet Blu-Ray sales will plummet from bad publicity if space aliens attack us with blue death rays."