On Fox's 'Special Report', Charles Krauthammer said that the only customers for this vehicle will be "very rich people who are going to park it outside their townhouses for an ostentatious show of how virtuous they are, while they drive around in their Cadillac Escalades." Amen.
It's Official: Volvo is now owned by the Chinese. Geely bought it from Ford for $1.8 billion. Which is more than the Washington Post got for Newsweek - the magazine was just sold for $1.
In related news, Geely may also be buying the firm that manufactures those iconic British taxis and moving production to China.
Will Hillary Run In 2012? Frank J. Fleming has written, "She's always had that look in her eyes that says she lusts for power and will kill and eat the skin of anyone who stands in her way.
Republicans like her more these days, because they think maybe they can unleash her on countries they don't like.
The Netroots don't like her, but, if they stood in her way, we'd probably start seeing those bloggers end up in landfills and I don't think the police would care enough to investigate."
It's About Time: An independent ethics office has finally accused Rep. Maxine Waters of violating House conflict-of-interest rules by intervening on behalf of a minority-owned bank in which her husband held $250,000 worth of stock. A special bipartisan investigative panel of the committee has found "substantial reason to believe" that Waters violated House rules.
Back in early 2009, I wrote about the favorable treatment OneUnited Bank received from Maxine and her Democrat buddy, Barney Frank, who had also intervened on the bank's behalf, inserting a special provision in 2008's $700 billion financial-system rescue plan.
When will the Ethics office recommend that Barney be tried, too? (permalink)
More Frank: In case you missed it, Barack Obama called African Americans 'mongrels' on 'The View' last week.
Frank J. Fleming has commented, "You'd think the President calling black people mongrels would be something that happened before Sen. Byrd was born, not after he died. ... Oh no! I figured it out! The ghost of Robert Byrd has possessed Obama!"
Frank's friend, Harvey, has asked, "So… since Obama has officially made it OK to call black people mongrels, is it now also officially OK for me to say that Obama has big, sticky-out chimp-ears and bears more than a passing resemblance to Curious George?"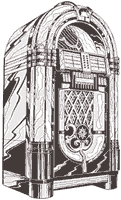 I Didn't Know He Was Still Alive: Mitch Miller, the influential record producer who became a hugely popular recording artist with his atrocious (to me) 'Sing Along With Mitch' series, has died at 99.
He helped Frankie Laine, Tony Bennett, Aretha Franklin and others become famous.
Frank Sinatra felt Miller held him back and, therefore, had no time for him.
Miller was outspoken in his dislike of rock 'n' roll:
"It's not music; it's a disease." RIP.
Quote of the Day is from H.L. Mencken: "The capacity of human beings to bore one another seems to be vastly greater than that of any other animal."