Bad News For Media People: The media industry was racked by a record 30,711 job cuts in 2020 - a stunning increase of 201% from the year earlier when 10,201 jobs were lost.
The figures which came from outplacement firm Challenger, Gray & Christmas, included jobs data from the news industry, advertising, television and movie production.
Don Surber noted, "In cheerleading lockdowns, newspapers sentenced their local advertisers to doom. Amazon replaced the local store. Netflix replaced the movie theater. Walmart replaced the supermarket. And chain franchises replaced the local restaurant, which valiantly tried to do takeout for the first time. No local merchants meant no local ads which meant unloading staff." (posted 1/13/21, permalink)
---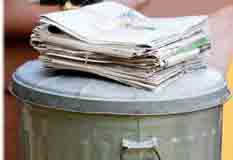 Newspaper Death Watch - 2019 Edition: Once upon a time, the newspaper and magazine industry was one of the largest employers in America. No more. New research shows that over 2,000 newspapers have closed in the last 15 years. The newspaper industry has continued its relentless downward spiral, which started with the advent of the internet and accelerated during the Great Recession. The pace of the decline has not slowed. New research shows that over 2,000 newspapers have closed since 2004, a staggering figure given that the industry was once among the largest employers in America. I'd hate to have America depend on network news and a tiny number of establishment newspapers. But that's where we're going.
Penny Abernathy, the Knight Chair in Journalism and Digital Media Economics at the University of North Carolina at Chapel Hill School of Media and Journalism, said "It appears at this stage that we've lost approximately 2,100 papers, all but 70 of which are weeklies, since 2004." The industry implosion has left almost half of the counties in America (1,449) with only one newspaper, which is usually a weekly. As of the most recent count, 171 counties do not have a paper at all. Newspaper circulation is at the lowest level since 1940.
"The number of papers in America is currently about 7,000, but as revenue at most of them declines, that number is bound to shrink further. Some newspapers already are close to shuttering. Publishers, both individual owners and chains, have resorted to the equivalent of life support. A recent example is that the Pittsburgh Post-Gazette, which was started 233 years ago, will cut the number of days it is printed from five to three." Our weekly free newspaper has shrunk noticeably in size, pages and content. (posted 8/20/19, permalink)
---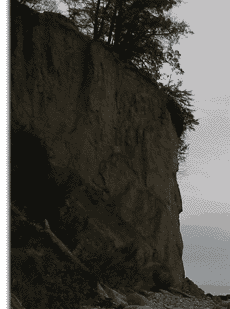 Falling Faster Than A Tall Spruce Near A Windy Cliff: Circulation of daily newspapers has dropped to a 77-year low, signaling an end to print and a shift to all-digital delivery, according to a new industry review. The Pew Research Center said that circulation has reached a new low of 34.6 million, six million less than papers sold in 1940.
Pew noted: "The estimated total U.S. daily newspaper circulation (print and digital combined) in 2016 was 35 million for weekday and 38 million for Sunday, both of which fell 8% over the previous year. Declines were highest in print circulation: Weekday print circulation decreased 10% and Sunday circulation decreased 9%."
Don Surber added that online versions of newspapers are doing poorly, noting that monthly unique visitor counts for all newspapers in America is less than Matt Drudge gets in a day. "More importantly, that combined online circulation is one-fifth what Craigslist gets each month."
"What killed newspapers was Craigslist. This online service was cheaper and better than the classified ads in the newspapers. Craig Newmark in 1995 started Craigslist and less than 20 years later he had swiped two-thirds of the classified ads of all the newspapers. Craigslist had 59 million unique visitors in March versus 11,734,546 for all the newspapers in America."
I would add that, 20 years ago, most display advertising was for homes and vehicles. Today, people looking for a home or car don't bother looking at newspapers; they search online.
When we bought our grandson a lightly-used Mazda3 for his 2015 graduation, we searched cargurus.com to find a suitable one. (posted 6/28/17, permalink)
---
Fake News Of A Different Sort: David Snowball of the Mutual Fund Observer has warned about "a scam that a number of newspapers have resorted to. In order to extract extra money from people who have already paid for, say, a year's subscription, the newspapers are cutting weeks off the end of your subscription.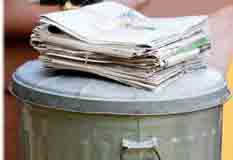 In my case, the Quad City Times sent a subscription rate increase notice that contained the cryptic warning, "this increase may accelerate the end of your current subscription period." That struck me as impossible, since I paid for 52 weeks in advance. When I called the Times they confirmed their plan to cut six weeks off the end of my subscription; rather than ending in late September, my subscription would end in early August. I inquired about whether the phrase "breach of contract" was new to them; they offered 52 weeks for a set amount, I paid the amount, they owe me 52 weeks. Period.
The operator offered to extend my subscription by four weeks in early September, "so you're subscription started in September and now it will end in September so that works, right?" No, it doesn't. I reminded her that I paid for 52 weeks, not 46 nor 50. Next she offered a $25 gift card. And again, no. The contract said 52 weeks, I expect 52 weeks. She's promised to have a supervisor call. None has. The QCT is published by Lee Enterprises, which publishes about 100 newspapers in the Midwest and West."
One of David's colleagues "reported a similar problem with her mom's local paper, the Times Herald Record (Middletown, NY). The paper is now collecting its monthly charge every three weeks. Why? Because they've designated some of their issues as 'premium editions' and those cost you extra, which they accommodate by shortening your subscription period. The THR is part of the Local Media Group, which publishes two dozen newspapers."
This deceitful con job from a dying medium simply confirms that many newspapers treat loyal subscribers with contempt, while sucking up to their dwindling advertiser base. I haven't subscribed to a newspaper since early 2008 but, if you're still getting some of your news from dead trees, you may want to check your bill carefully. (posted 3/22/17, permalink)
---
Print Woes: Mark J. Perry wrote, "Newspaper jobs continue the steep decline that started back in the early 1990s and accelerated about ten years ago. Compared to the peak of nearly 458,000 newspaper jobs in 1991, the industry has shed more than a quarter-million jobs and employment was down to 180,100 jobs in July, well below even the 1947 level. Expect the "creative destruction" to continue."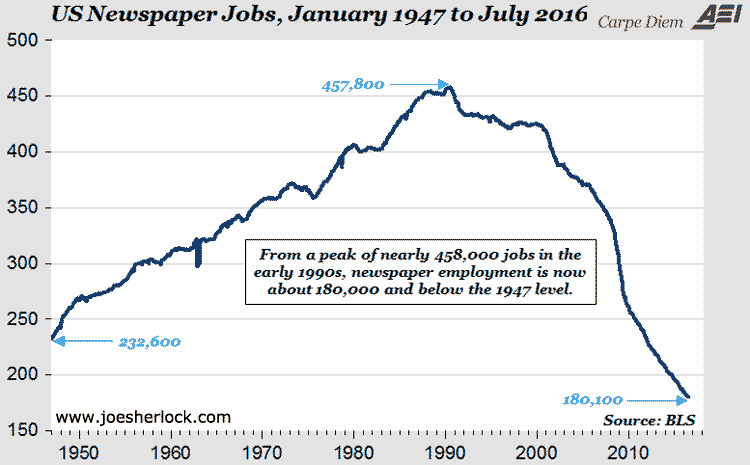 It's hard to blame these job losses on offshoring. The culprits are technology and changing demographics. Technology means digital forms of information distribution as well as technological improvements in the printing industry.
Then there's the age thing. Some geezers my age still subscribe to daily newspapers. Others, like me, who grew up with the daily newspaper now get our news from the web. Before the internet, my children who are Gen Xers, got their news from drive-time radio. They never subscribed to newspapers. These days they use mobile devices. As does my grandson.
An article in The Wall Street Journal noted, "Global spending on newspaper print ads is expected to decline 8.7% to $52.6 billion in 2016, according to estimates from GroupM, the ad-buying firm owned by WPP PLC. That would be the biggest drop since the recession, when world-wide spending plummeted 13.7% in 2009."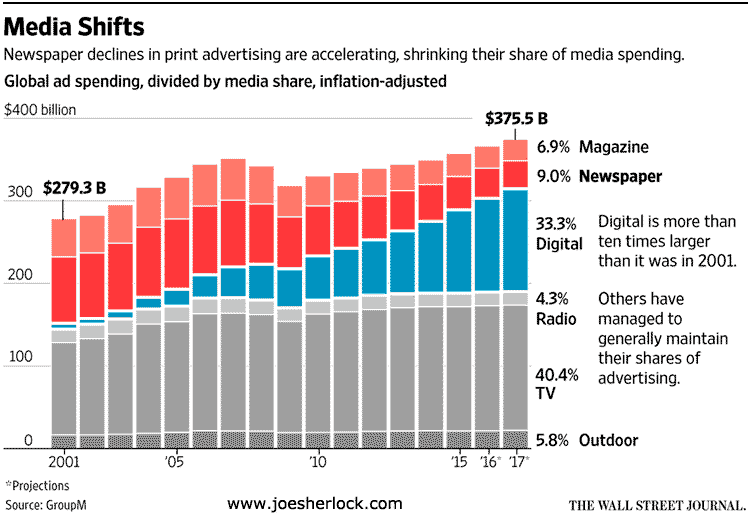 Billboard, television and radio ad revenues have been relatively unaffected, while newspaper and magazine revenue have suffered as they have been replaced by digital media buys. Digital now represents one-third of all ad spending.
"Newspapers have been in a race against time to grow their digital revenues to make up for the collapse of print advertising. They have made strides, but face challenges on that front, including the dominance of Facebook and Google in the digital market and difficulty making money on mobile products."
"During the past decade, marketers have fled newspapers for a variety of reasons, including declining circulation, aging readership and the need to fund their digital initiatives."
The New York Times' third-quarter earnings fell sharply as print advertising dropped 19%, "the latest newspaper publisher to signal that spending on ads is drying up even further."
The Times said its overall advertising revenue decreased 7.7% in the third quarter, and the company expects a similar decline for the fourth quarter. Digital advertising sales, meanwhile, grew 21%, mostly on growth in its mobile platform. Circulation revenue rose 3% as the company's digital subscription push and an increase in newspaper home-delivery prices offset a decline in newspaper sales.
"Although prices vary widely, the average CPM, which is the cost for reaching a thousand people, for a full-page ad in a national newspaper is roughly $100. Meanwhile, the average CPM for a broadcast TV ad in prime time that reaches 25- to 54-year-olds is roughly $37, according to several ad buyers."
"That means that when an advertiser weighs the performance of print ads against their cost, print doesn't appear as efficient as other media when ranking return on investment," said David Murphy, chief executive officer of Novus Media, an ad-buying firm owned by ad giant Omnicom Group, Inc. (posted 11/7/16, permalink)
---
Terminal Condition: Over the past 11 years, I've chronicled the decline of the newspaper industry as well as other print media here. Over the last few years, newspaper circulation has declined by 22-40%, depending on which newspaper one measures.
Recently Paul Bedard of the Washington Examiner has provided additional evidence, writing, "The Bureau of Labor Statistics has been charting the demise of newspapers, and its latest numbers reveal what many in the industry have been witnessing. Newspaper employment, as of March, had dropped to 183,200, compared with 197,800 working in 'Internet publishing and broadcasting'."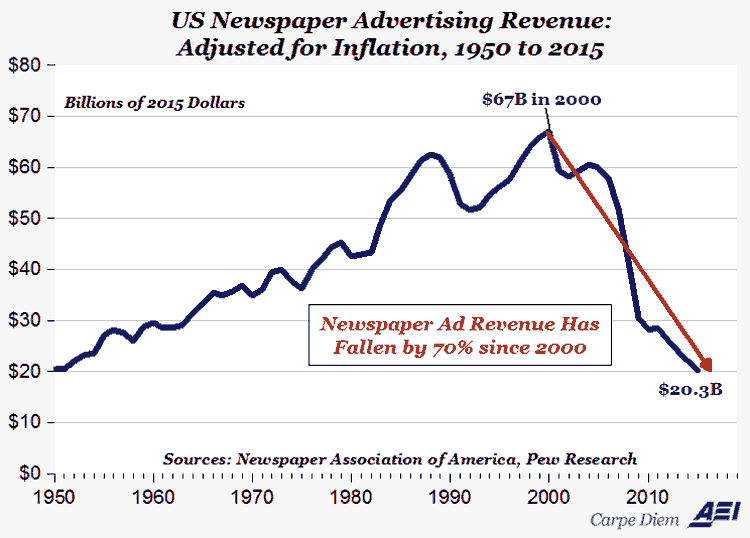 "An analysis by the Nieman Journalism Lab charts the beginning of the end of newspapers to the dawn of the Internet Age in 1990. That year, newspaper employment hit a peak of 457,800. It is down 60%.
Some print publications are dumping paper and going online while keeping many of their reporters, editors and administrative staff."
The analysis concluded, "It's safe to assume that newspaper jobs will continue to evaporate. Most small and mid-sized metro papers are struggling to find new revenue as print advertising and circulation decline and online advertising fails to make up the difference." (posted 7/11/16, permalink)
---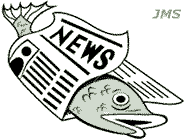 Still Good For Wrapping Fish, Though: In a two-and-one-half year period, newspaper circulation has declined by 22-40%, depending on the newspaper. Gerard Van der Leun noted, "There remain only two print newspapers in the entire country (the Wall Street Journal and New York Times) that sell more than a half million copies per average weekday, only six that sell a quarter of a million copies and probably [correction: not many more than] 22 that sell more than 100,000."
The Columbian is the only paid newspaper serving Clark County Washington. The Columbian's paid subscribers totaled 27,601 in 2013 - less than 6% of 450,000 Clark County's residents. We canceled our subscription in early 2008. As a comparison, back in 1950, 123% of households subscribed to a newspaper. (One household in five subscribed to more than one paper.)
Today, only old people still read newspapers ... and they're dying off. Soon, most newspapers will be dead too. (posted 3/9/16, permalink)
---
A Dying Medium: Newspaper print advertising revenues of just $16.4 billion in 2014 fell to the lowest level of print advertising since the Newspaper Association of America started tracking industry data in 1950. In constant 2014 dollars, advertising revenues last year were $3.6 billion (and 18%) below the $20 billion spent in 1950, 65 years ago.
Newspaper print advertising revenues decreased more than 57% in just the last six years, from $38.15 billion in 2008 to only $16.4 billion last year; and by more than 75% from the $67 billion peak in 2000. (posted 5/22/15, permalink)
---
Paper Of Record: The Clark County Board of Commissioners has voted to make rural weekly newspaper, The Reflector, the official paper of record for the county beginning July 1, 2014. About $44,000 worth of county legal notices will appear primarily in The Reflector, which is based in Battle Ground, WA.
This is a big loss for The Columbian, the Vancouver-based daily newspaper which, until now, has had pretty much a monopoly on this business. The Reflector's bid to the county included rates nearly half of The Columbian's bid. The Reflector is delivered free to 26,826 homes, about the same number of The Columbian's paid subscribers (27,601). Clark County population is almost 450,000.
County commissioner David Madore said a key factor in his vote to award the bid to The Reflector was ... (more >>>)
---
Can The Oregonian Get Any Smaller? The Portland newspaper's publisher, N. Christian Anderson III, announced this week that, starting in April, the entire daily paper will print on pages 15 inches tall by 11 inches wide, small even by tabloid standards.
Soon it will only be useful for wrapping small fish. (posted 1/23/14, permalink)
---
More Print Woes: Newspapers aren't the only print publications in turmoil. Model Auto Review, a British model and toy car magazine, has ceased print publication. Starting soon, it will become an online-only publication.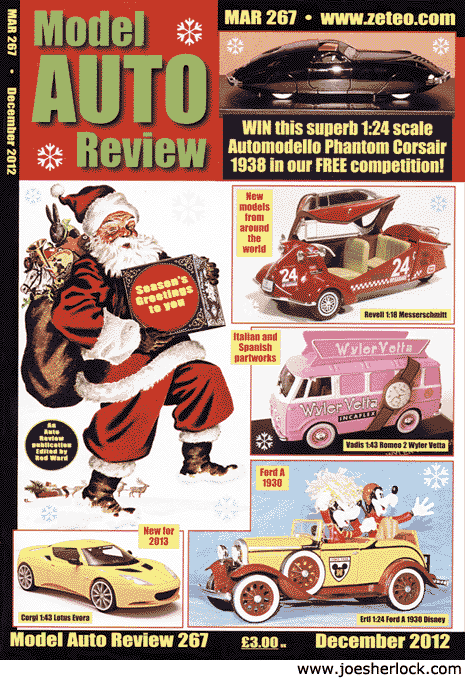 Founder Rod Ward provided details. "Back in 1982, when MAR started 10% of our sales went to subscribers, the other 90% to stockists (retailers/newsstands). Now, although the number of MAR subscribers has fallen by about half in three decades, the quantity of magazines bought by stockists has dropped by more than 99%. ... You won't be surprised to learn that it is not now commercially viable to print less than 6% of the quantity of copies we used to sell."
A 94% drop in print sales, most of it in the last decade, is alarmingly large. But this is one example of the revolution going on in the magazine world. Newsweek ended its print edition in 2012 and is now strictly found online. In 2008, Time discontinued publishing a Canadian advertiser edition. At Time magazine's zenith, it could reach more than 20 million people around the world each week. These days, circulation is around 3 million. Bloomberg bought BusinessWeek at a fire-sale price in 2009. Forbes magazine is now up for sale. Road & Track is rumored to be on the ropes.
Whole Living, Martha Stewart's health magazine, shut down earlier this year. Reinventing Beauty also ceased print operations in 2013, as did Everyday Food, Celebrity Hairstyles, PC World, Skateboarder, Bird Talk, Nintendo Power, Caribbean Travel and Life, Vibe and Garden Design.
The Model Auto Review story represents a microcosm of the print magazine business in general and reflects how problems are magnified in the specialty/hobby magazine segment.
In 2003, O-Gauge Railroading was a 154-page magazine. The latest issue has only 90 pages, mostly because of fewer advertisers. Subscription rates on a price-per-page basis have doubled. Its last reported circulation was in the 15-20,000 range.
In 2009, Interlink, the parent of Motor Trend as well as Hot Rod and Automobile filed for bankruptcy, citing a "decline in decline in advertising spending, especially among automotive companies, as well as rising costs for raw materials." In the U.S., most car buff mags saw sales peak in the late 1980s and have attempted to maintain circulation levels by offering deeply-discounted subscriptions. With declining subscription revenue, auto mags have become more advertiser-dependent than ever. This has made them less critical and more sycophantic in tone. And, in the internet age, their news, spy shots and road tests are stale by the time they reach one's mailbox.
It is difficult to make a business case for any print media these days. (posted 12/5/13, permalink)
---
How Bad Is It? The newspaper advertising free fall that started in about 2003 "has generated so much negative publicity when the quarterly statistics were released that the Newspaper Association of America has stopped reporting quarterly data this year."
Professor Mark Perry believes that "total print newspaper advertising revenue will decline this year to just under $17 billion, which would be a $2.2 billion drop in revenues from last year."
In 2000, newspaper ad revenue was almost $66 billion. Now you know why your newspaper is so thin these days. (posted 10/8/13, permalink)
---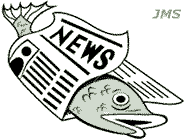 Three Day Per Week Fish Wrap: The Oregonian, the largest daily newspaper in Oregon, will only be printed for home delivery three days per week: Wednesday, Friday and Sunday beginning October 1st.
The Oregonian retains its title as The Worst Large City Newspaper I've ever experienced. It has held said title for 35 years. Even in 1978, when we first moved to Oregon, the Oregonian was mostly a wire service paste-up job, with vacuous local writing and near-zero investigative journalism. By comparison, other big city newspapers tried harder and produced an admirable product, even if one didn't agree with their editorial positions.
Willamette Week, the alternative Portland tabloid weekly that still does actual reporting as opposed to clipping and pasting AP stories, predicted the Oregonian's latest move downhill almost a year ago. (posted 6/28/13, permalink)
---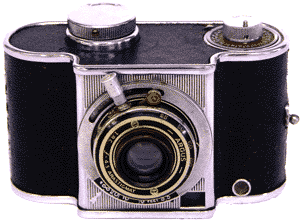 The Perfect Storm: The Chicago Sun-Times has laid off its entire photography staff and plans to use freelance photographers and reporters to shoot photos and video to replace the 28 full-time staffers.
This is just another result of the perfect storm that's drowning newspapers:
• Advertising peaked in 2000 and has been in sharp decline ever since. Internet advertising has now passed newspaper advertising in outlays.

Display ads have tanked due to increased competition from internet ads, well-designed websites, social media marketing and a proliferation of attractively-priced radio and television ad packages.

Classified ads have virtually disappeared due to Craigslist, eBay and the like.

• Circulation has been in decline for many years (it peaked in the mid-1980s), but lately, the drop has been accelerating. Most people under 50 are neither subscribers nor readers of print media.

A spoof headline from The Onion says it all: 'Majority Of Newspapers Now Purchased By Kidnappers To Prove Date'.

• Technology has changed the photography business. No longer is it necessary to have finely-honed tech skills and expensive and elaborate cameras to produce good photos. Just use a point-and-shoot digital camera - or even a smart phone in a pinch - and fix any flaws in Photoshop.

Nowadays, almost everyone is a 'photographer'.
As print struggles to survive, expect to see similar layoffs at other old-line newspapers. (posted 5/31/13, permalink)
---
I Won't Miss It: According to a story in Willamette Week, the alternative Portland tabloid weekly that still does actual reporting as opposed to clipping and pasting AP stories, the Oregonian is facing a final deadline as a daily newspaper.
The WW writer predicts that the Oregonian will soon publish a print version only three days a week, fire nearly half the staff and leave the remaining reporters and editors to focus on publishing news on its deplorable, counterintuitive website.
That doesn't bother me. The Oregonian remains the worst large city newspaper I've ever experienced. When we relocated to a small town in Oregon almost 35 years ago, we were first exposed to Portland's "big city paper." And were quite disappointed.
Even in 1978, the Oregonian was mostly a wire service paste-up job, with vacuous local writing and near-zero investigative journalism. (posted 8/13/12, permalink)
---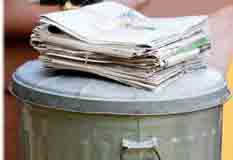 I Hate The Oregonian More Than Doonesbury: Cartoonist Garry Trudeau is nothing but a rich socialist who knows how to draw. Many of his 'comic' strips are blatant lefty political statements.
I saw one of his recent strips (poking fun at Bain Capital and Mitt Romney) in the Sunday Oregonian - Portland's dreadful newspaper - in the comics section.
I accept that Trudeau is über-liberal. I accept that fewer and fewer items in the 'funny pages' are actually funny. What I don't accept is that this liberal newspaper would put political cartoons in the comics section rather than on the editorial page where they rightfully belong.
Maybe it's because they want to indoctrinate the next generation. Except that the next generation doesn't read newspapers. Nor do their parents, which is why newspapers are dying.
For me, the Oregonian can't die soon enough. (posted 6/29/12, permalink)
---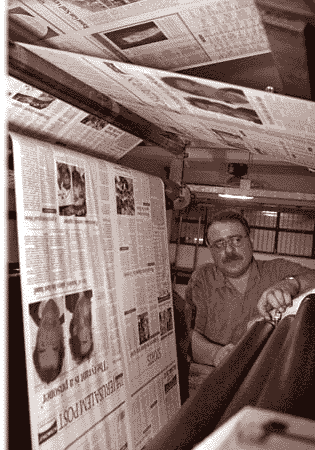 Dead Tree Report: The Financial Times has noted, "In recent weeks, LinkedIn, the networking website, and the Council of Economic Advisers have reported that the press is "America's fastest-shrinking industry," measured by jobs lost; the Newspaper Association of America has shown that advertising sales have halved since 2005 and are now at 1984's level; and the Pew Research Center has found that for every digital ad dollar they earned, they lost $7 in print ads."
Digital ads? When was the last time you clicked on an ad posted on a news site? I can't remember either. Newspapers? We now only get one print version - the free local weekly.
We dropped our subscription to the Columbian - it serves Vancouver and Clark County, WA - in early 2008.
As to the Portland metro paper, I hadn't looked at the Oregonian in years until recently (got a free copy) but I can now conclude that it remains the worst large city newspaper I've experienced. A waste of two bucks.
When we relocated to a small town in Oregon almost 35 years ago, we were first exposed to Portland's "big city paper." And were disappointed. Even in 1978, the Oregonian was mostly a wire service paste-up job, with vacuous local writing and far less investigative reporting than Willamette Week, Portland's free left-leaning tabloid alternative paper.
In 2012, its the same story - the Oregonian's lack of insightful local stories, lame sports coverage, poor writing, stale news, shoddy reporting and a lousy selection of comics. And a political agenda-driven liberal slant which is unbelievable - even for a lefty town like Portland. Its declining readership is proof that readers vote with their pocketbooks. And their feet.
Ironically, a reporter from the Oregonian contacted me a few weeks ago and wanted to meet me because he was doing a story about "local blogs." I thought about it and asked myself, "How will this benefit me?" I couldn't come up with an answer, so I declined the interview.
As media from television to billboards bounce back from the recession, newsprint is being left behind. Zenith Optimedia this week predicted that internet advertising would pass newspaper advertising next year around the world – but "in the U.S., where internet penetration is high and newspaper audiences are shrinking, digital will overtake newspapers' and magazines' combined ad sales this year."
Matt Welch has provided an apt analogy as he wrote about the decline of old-media as interpreted by old media: "Imagine for a moment that the hurly-burly history of American retail was chronicled not by reporters and academics but by life-long employees of A&P, a largely forgotten supermarket chain that enjoyed a 75 percent market share as recently as the 1950s. How do you suppose an A&P Organization Man might portray the rise of discount super-retailer Wal-Mart, or organic foods-popularizer Whole Foods, let alone such newfangled Internet ventures as Peapod.com? Life looks a hell of a lot different from the perspective of a dinosaur slowly leaking power than it does to a fickle consumer happily gobbling up innovation wherever it shoots up."
There are so many ways to get news these days and newspapers are down near the bottom of my list. Probably everyone else's too. (posted 4/23/12, permalink)
---
Papers Sold ... Again: The parent company of The Inquirer, Philadelphia Daily News and Philly.com has been sold to group of local investors for $55 million with an additional $10 million in working capital for operations.
The deal represents the fourth ownership change in less than six years. Once owned by Knight-Ridder, then McClatchy, the papers went private but went bankrupt three years later.
Like much of the newspaper industry, Philadelphia Media Network has been struggling financially, with declining advertising revenues and smaller circulation bases than a decade ago. A recent report by the Pew Research Center said advertising revenues industrywide decreased 7.3% in 2011, to $23.9 billion. Ad revenues peaked at $48.7 billion in 2000 and have been sliding down ever since. (posted 4/2/12, permalink)
---
Way To Go: Bob Caldwell, 63, editor of the stuffy, preachy and liberal Oregonian editorial pages, suffered a fatal heart attack after having sex with a 23 year-old woman - a student at Portland Community College. He had "provided her cash for books and other things for school in exchange for sex acts at her apartment."
I'm kinda jealous. I too had a heart attack at 63 but it happened when I was walking down the driveway to pick up the morning paper - not the Oregonian, by the way. I guess I lead a dull life. Ho-hum.
At first, the Oregonian failed to report the tawdry circumstances in which ol' Bob left this world - but mentioned that he "was known all over the building for his big smile and a bigger laugh." No wonder.
Caldwell is survived by his wife and three daughters. (posted 3/14/12, permalink)
---
Newspaper Ad Revenues Have Dropped Off The Proverbial Cliff: The stagnation in newspaper ad revenues over the last 60 years is disturbing, but the sharp decline in recent years is absolutely stunning. The trend is not good.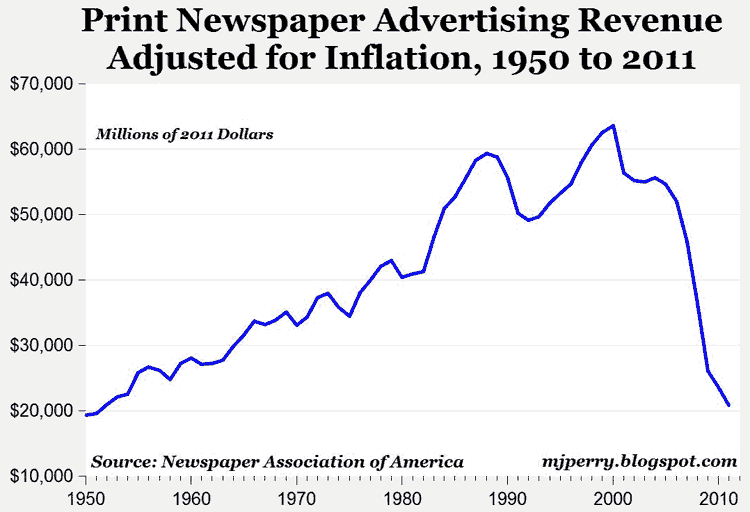 Economics prof Dr. Mark J. Perry has observed, "It took 50 years to go from about $20 billion in annual newspaper ad revenue in 1950 (adjusted for inflation) to $63.5 billion in 2000, and then only 11 years to go from $63.5 billion back to about $20 billion in 2011."
This is another example of capitalism's creative destruction, courtesy of new technology: the internet. (posted 3/2/12, permalink)
---
Pulp Shrinkage: Last Sunday, my wife purchased a newspaper. The Sunday edition of the Columbian now costs $2.00.
I was appalled at how much the classified - aka: Big Moneymaking Section - had shrunk. There were less than two pages of classified and display real estate ads. Less than a page of employment ads.
This newspaper serves a population of almost 450,000.
No wonder newspapers are losing money. (posted 4/20/11, permalink)
---
Old News: When we canceled our subscription to the Vancouver (WA) Columbian almost three years ago, we got an unexpected surprise: free weekly delivery (via standard mail) of an emaciated version of the Columbian. To be sure, it was mostly ads and supermarket inserts and the 'news' was a week old but it was free.
The paper carried the title 'Your Week'. I told my wife that, based on timeliness, it should have been named 'Last Week'.
Recently, a new version arrived at our mailbox. The number of pages has increased a little and the Columbian is calling its latest effort 'North County News', with the obligatory snowy Mt. St. Helens on the masthead.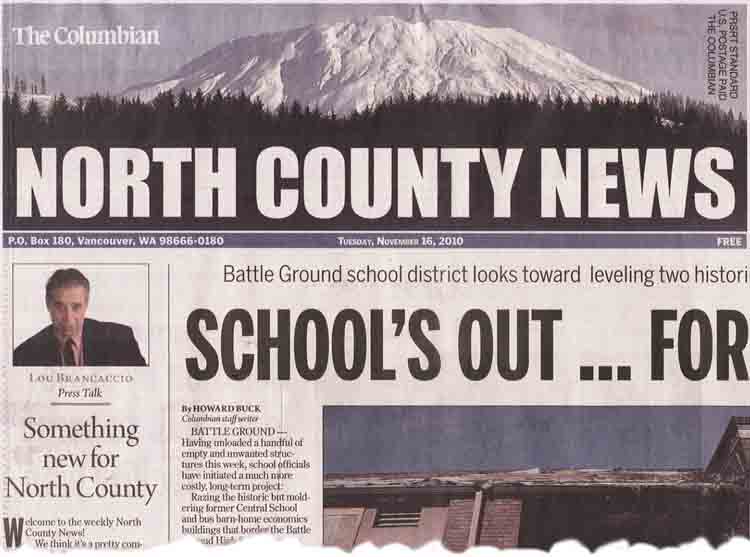 Apparently, the big deal is that the news items are now exclusively from northern Clark County. But they're about two weeks old. Which makes this paper much more stale than The Reflector, a free weekly delivered by carrier to households in the same area. 2013 weekly circulation is just over 28,000. Over that last two months, The Reflector has added to its news staff and has added a business page and more photos. Ads seem to be up, too.
In a welcoming sidebar on the front page of North County News, Columbian editor Lou Brancaccio acknowledges that "we know you can get news of north county from other places. And I'm sure it's good."
Actually, Lou, the news provided by The Reflector is fresher, more comprehensive and there's more of it. Including local events, obituaries and in-depth reporting. And the paper has a lot more pages than yours.
North County News seems to be a half-assed effort - ad material topped with a thin veneer of recycled news, which has already passed its sell-by date.
I wonder ... what was the Columbian thinking (drinking? smoking?) when they came up with this lame idea? (posted 11/24/10, permalink)
---
Death Spiral: Audit Bureau of Circulations data show that average daily newspaper circulation fell 5% in the six months that ended Sept. 30, compared with the same period a year earlier.
Of the 25 biggest newspapers by circulation, only The Wall Street Journal and The Dallas Morning News posted weekday gains. (posted 10/27/10, permalink)