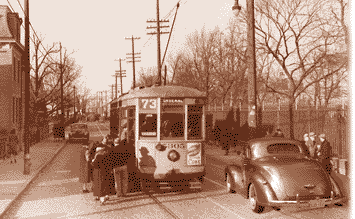 In 1966, buoyed by the news that the U.S. and passed its 59th month of continuous expansion, President Lyndon Johnson believed that America was strong enough to fight two wars simultaneously: the one in Vietnam and the War on Poverty. He submitted the first $100 million budget in history. President Johnson visited an American base in Cam Rahn Bay in South Vietnam in October.

Ominously, inflation grew more than expected in 1966. A cranky Charles de Gaule kicked NATO out of France; Indira Gandhi became prime minister of India. The Supreme Court ruled on the Miranda case, leading to the Miranda warning.

In '66, the United States placed warning notices on cigarette packs: 'Caution: Cigarette Smoking May be Hazardous to Your Health'. U.S. Catholics were permitted eat meat on Fridays except for Lent. Former actor Ronald Reagan entered politics when he was elected governor of California in November. In China, Chairman Mao began a 'Cultural Revolution'.

In March, a BOAC British Boeing 707 crashed on Mount Fuji, Japan killing all 124 on board. In one of the worst murder cases to date, eight student nurses were brutally murdered by Richard Speck at their group residence in Chicago. Charles Whitman, with a stockpile of guns and ammunition atop a 300 foot tower at the University of Texas, shot 46 people, killing 14 people and wounding 31. He had killed both his wife and mother the night before.

In car news, Ralph Nader received an apology from General Motors after it was revealed that the auto giant hired detectives to dig up dirt on the auto critic. California initiated pollution standards for cars. 1966 witnessed the passage of the National Traffic and Motor Vehicle Safety Act, the Highway Safety Act and the creation of the Department of Transportation. Chrysler introduced the industry's largest V8, a 440 cubic-inch workhorse. Pontiac introduced the OHC 6-cylinder performance-oriented Sprint engine, which used a Uniroyal timing belt to drive the overhead cam. Ford introduced the four-wheel drive Bronco to compete with Jeep CJ and International Scout models. Ford GT-40s finished 1-2-3 at LeMans.

In wedding news, Luci Baines Johnson married Patrick John Nugent in August. They divorced in the late 1970s. In July, Frank Sinatra married Mia Farrow. They divorced in 1968. In June, I married Carol. We're still married. In August 1966, I moved to a new and better job as a plastics engineer at Rohm & Haas Co. and stayed with the firm nearly 12 years.

In April, the annual New York International Auto Show was held. Naturally, the '66 Olds Toranado was prominently displayed. As were a bunch of other interesting 1966 cars and concepts. Carol and I attended and took lots of photos.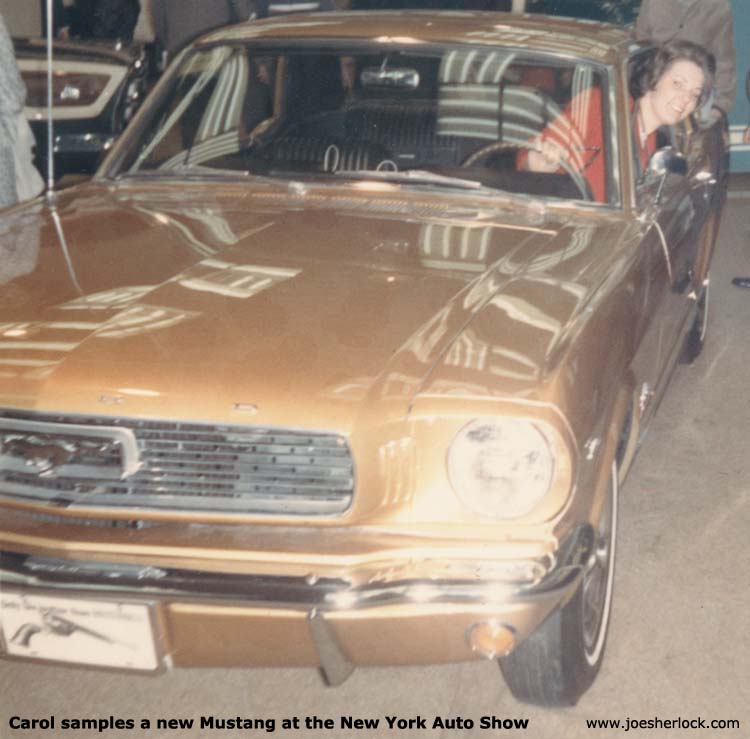 Several new products debuted in 1966: Taster's Choice freeze-dried instant coffee, Bac O's bacon flavored bits. Biodegradable detergents were introduced. New product spokespeople included the Pillsbury Doughboy and Marge the manicurist for Palmolive dishwashing liquid: "You're soaking in it."
New words/phrases included acid (LSD), beach bunny, disco, fertility pill, flashcube, folk-rock, flower children, hippy, glitch, interface and playbook. Fads included paper dresses, day-glo painted stuff, Nazi-style iron crosses and communes.
1966's bestselling books: Truman Capote's 'In Cold Blood', Jacqueline Susann's 'Valley of the Dolls' and Bernard Malamud's 'The Fixer'.
Some of the hot movies for '66 were: 'Alfie', 'Georgy Girl', 'Our Man Flint' and 'Seconds'. 'The Sound of Music' won Best Picture at the Academy Awards. The 1965-66 Broadway season grossed nearly $54 million. Top ticket price was $12 for the musical, 'Superman'. In related news, a rare copy of Action Comics No. 1 - the Superman issue - was auctioned for $2,000.
New television shows included 'Batman', 'The Avengers', 'Family Affair', 'Get Smart', 'Mission Impossible', 'That Girl', 'The Monkees', and 'Star Trek'.

There were numerous memorable songs during the year: 'Ballad of the Green Berets', 'Winchester Cathedral', The Association's 'Cherish', 'Monday, Monday', 'Summer in the City', Simon & Garfunkel's 'The Sounds of Silence', '96 Tears' and The Beatles 'Yellow Submarine'.
Frank Sinatra's 'Strangers in the Night' won Record of the Year at the Grammys. The Beatles gave their last concert at San Francisco's Candlestick Park in August. Singer Jan Berry, of Jan & Dean, suffered extensive brain damage when he crashed his Corvette into a parked truck.
Deaths included Chief Mouseketeer Walt Disney, controversial comedian/commentator Lenny Bruce, WWII Pacific Fleet Commander Admiral Chester William Nimitz, long-time GM president Alfred P. Sloan, author Evelyn Waugh, cosmetics magnate Elizabeth Arden, vaudevillian Sophie Tucker, actress Gertrude Berg, actors Montgomery Clift, William Frawley and Buster Keaton, comedian Ed Wynn and gossip columnist Hedda Hopper.
In The World Series, the Baltimore Orioles defeated the Los Angeles Dodgers four games to zero. NFL's top dogs were the Green Bay Packers. And Kauai King won the Kentucky Derby.