Simeone Foundation Automotive Museum (page 2)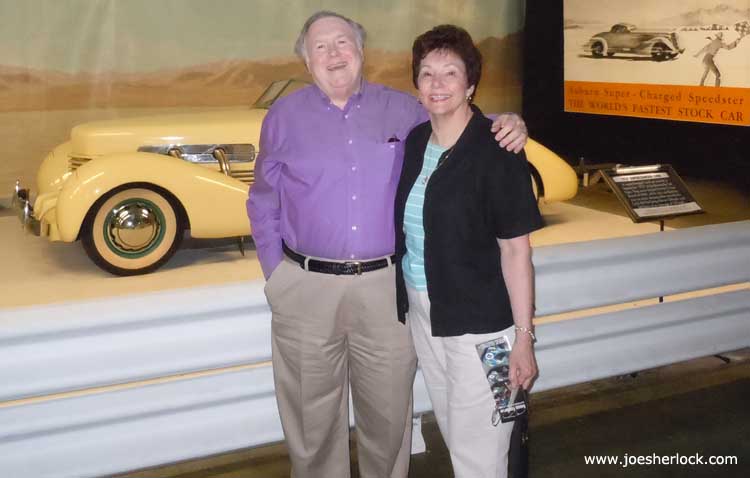 Joe and Carol pose with a 1937 supercharged Cord. Carol's dad - a precision machinist - fabricated some of the impossible to find parts for a few of the cars, including this Cord. Dr. Frederick Simeone is a neurosurgeon and serious car guy. His father was physician and car enthusiast as well - the Cord originally belonged to Dr. Simeone, Sr. During our visit to the museum, we got to meet Dr. Simeone, Jr. He remembered my father-in-law and his machining/fabrication efforts. We even got a tour of the on-site restoration shop.
---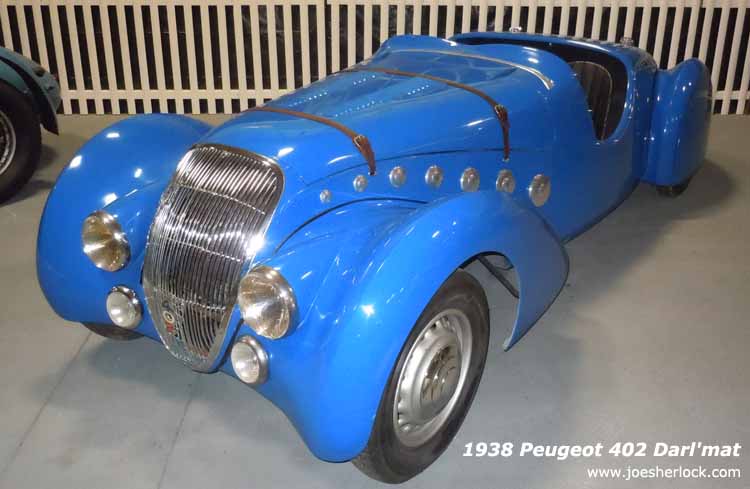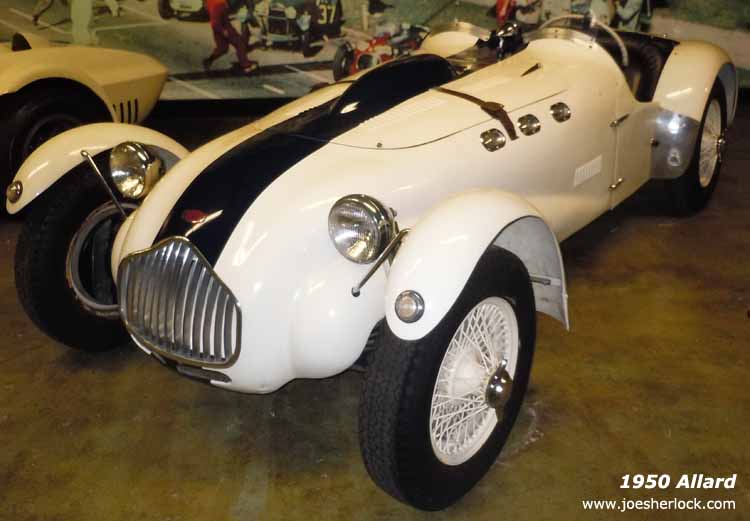 This Cadillac-powered example was raced at Watkins Glen.
---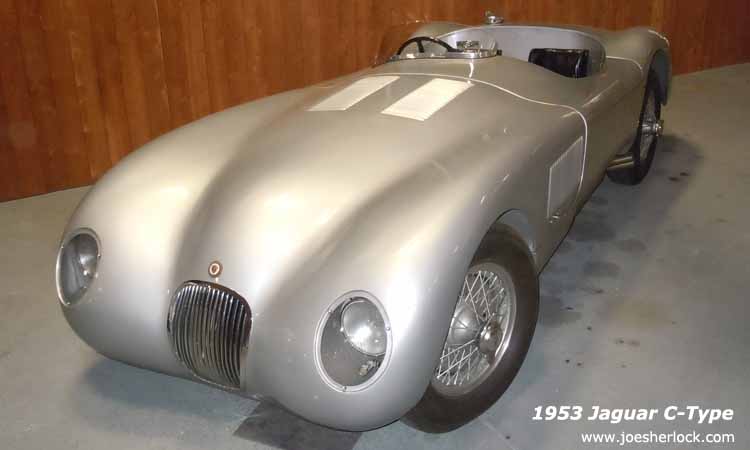 Jaguar won Le Mans with this model in 1951 and '53. This particular example placed third in the 1953 Sebring race.
---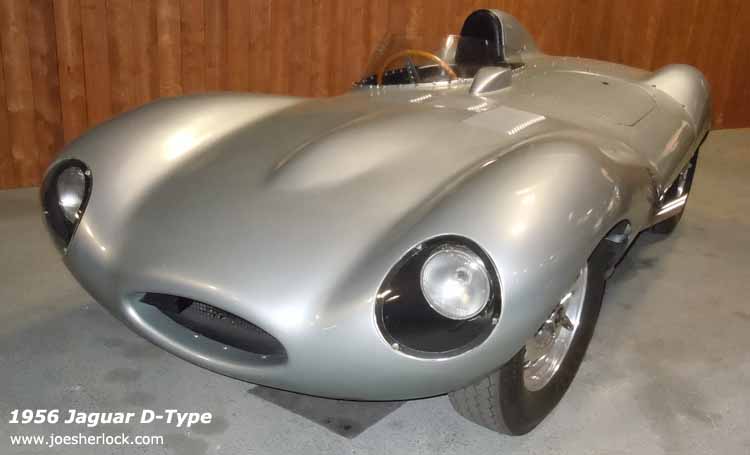 These gorgeous Jag racers scored victories at Le Mans in 1955, '56 and '57. This silver example came in third in the 1956 Sebring race.
---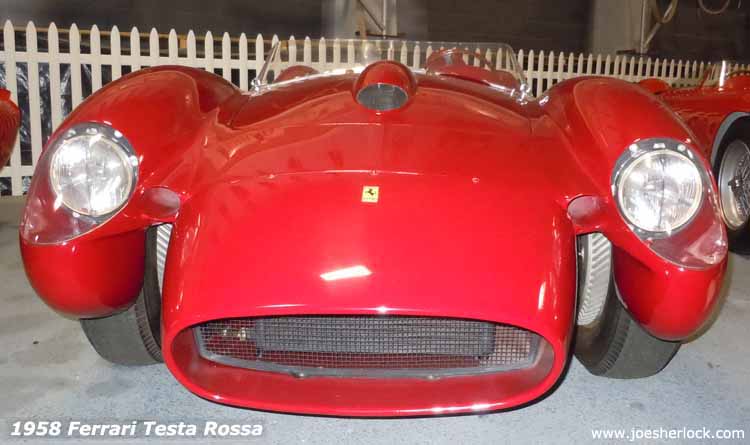 Sleek and wild, Testa Rossas dominated sports racing in the '58-'62 era.
---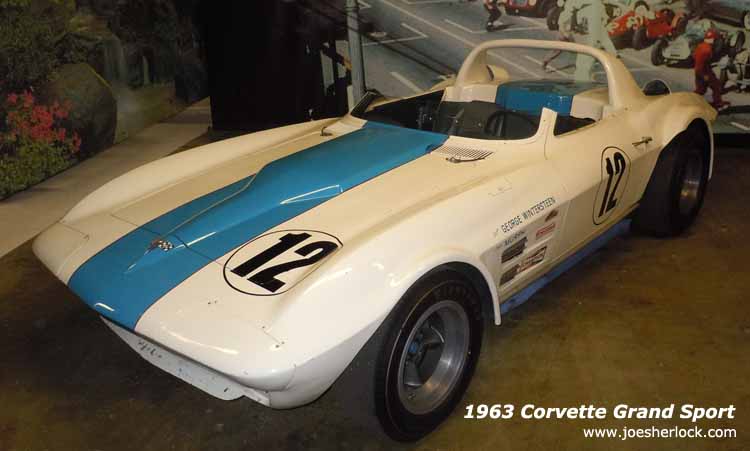 This General Motors engineers built five of these Cobra-killers for the 1963 racing season. Although the cars campaigned successfully, a timid GM quickly killed the racing program.
---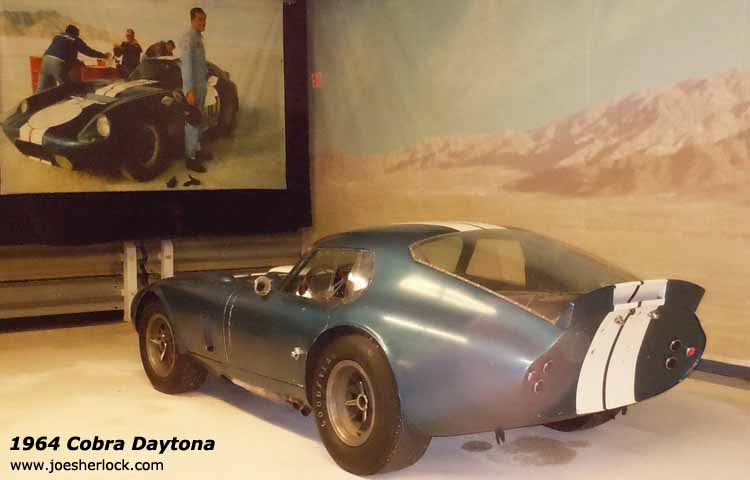 The Daytona, one of six made, beat the Ferrari GTO to win the 1964 and '65 World Championship of Makes. At Bonneville, this model set numerous speed records.
---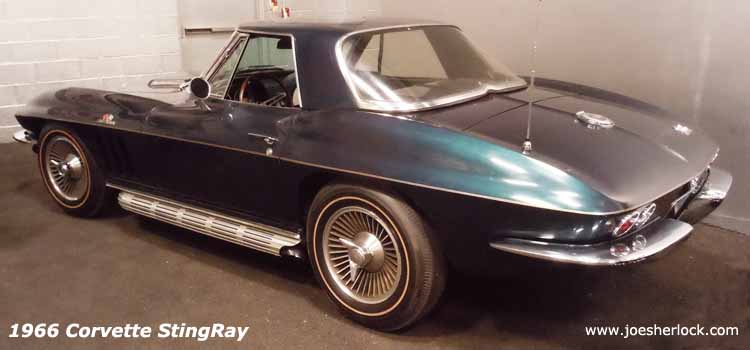 This Vette has a 425 horsepower, 427 cubic-inch engine, a new option for the '66 model year. I have a certain fondness for the removable hardtop version of the Corvette, having once owned a 1963 model.
---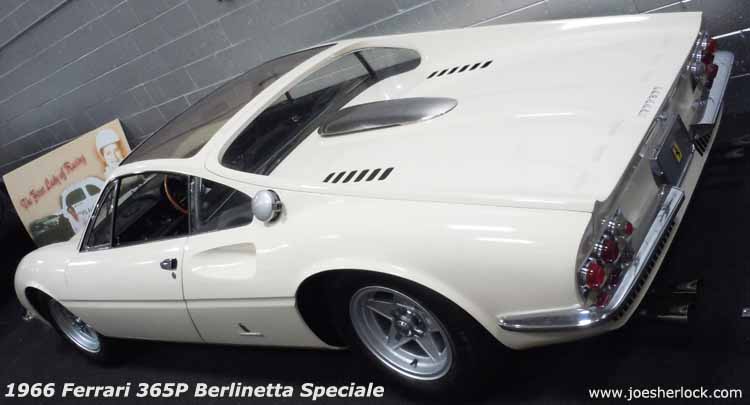 This glass-roofed show car is one of just three examples produced by coachbuilder Pininfarina.
---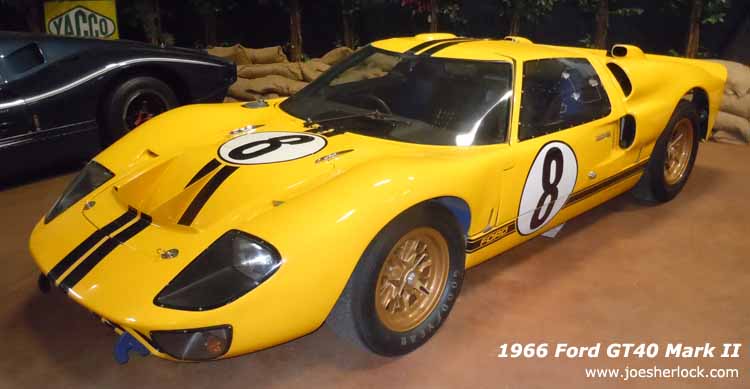 This car participated in the 1966 Le Mans race where the GT40s won - the first international American vehicle racing victory since 1921. An updated model, the Ford GT Mark IV won Le Mans in 1967.