The Allure of the Automobile (page 1)
We visited the outstanding auto exhibit, 'The Allure of the Automobile', at the Portland Art Museum in July 2011. It has been described as "the first exhibition to consider the stylistic development of cars in the context of prominent design movements such as Art Moderne and Postwar Modernity."
There were 16 cars on display, with a total value of $81.2 million.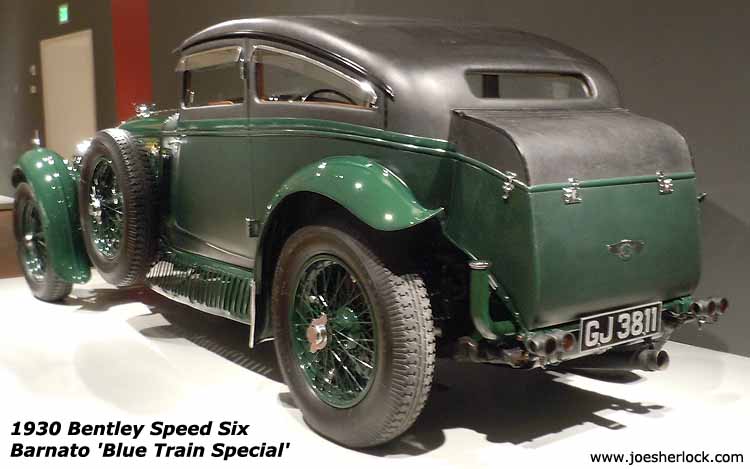 The 1930 Bentley Speed Six Barnato 'Blue Train Special' was so named because it beat the crack French train Le Train Blue from Cannes to Calais. Despite being a heavy car at 5,000 pounds, the Bentley had a top speed of 125 mph. A total of 192 Speed Sixes were produced although this body is one of a kind. The coachwork on this example was done by J. Gurney Nutting & Co. of Chelsea, UK.
---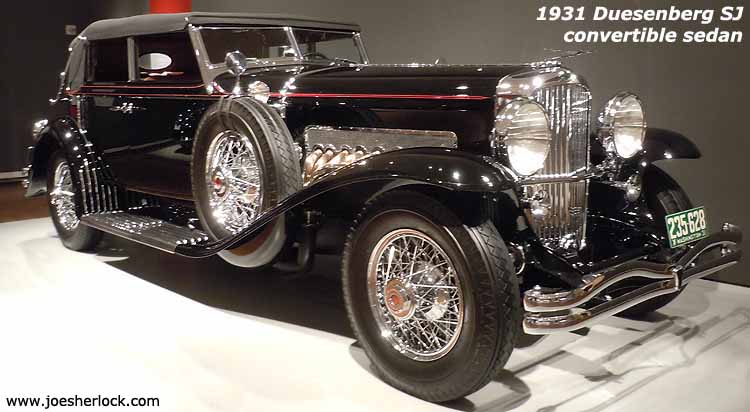 Duesenbergs were expensive, powerful cars made for wealthy powerful individuals. Unfortunately, such prospective buyers became scarce during the Depression and the automaker went out of business in 1937. This 1931 Duesenberg SJ convertible sedan was designed by Gordon Buehrig, built by the Derham Body Co. of Rosemont, PA and was priced at $15,250 when new.
---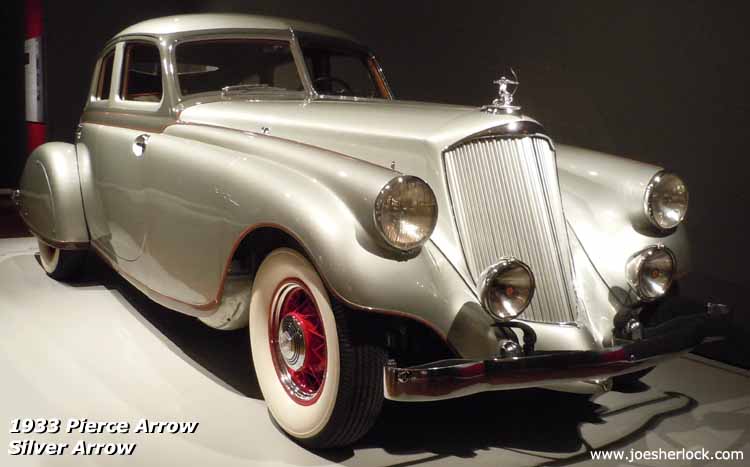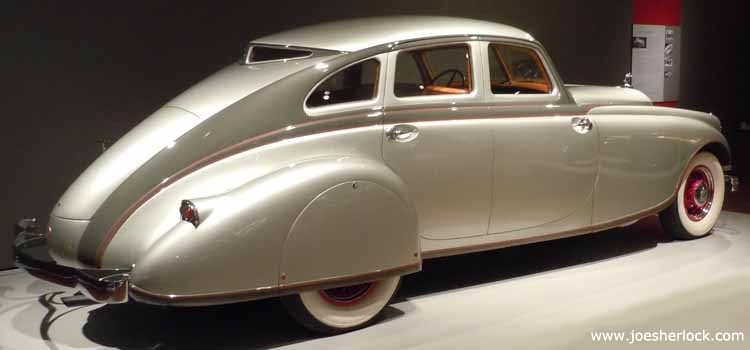 The 1933 Pierce Arrow Silver Arrow was originally priced at $10,000 and is one of only five built. The V-12 engined swoopy sedan debuted at the 1933 Chicago Century of Progress exhibition. This is one of three surviving examples. I saw another Silver Arrow at the
Blackhawk Automobile Museum
last year.
---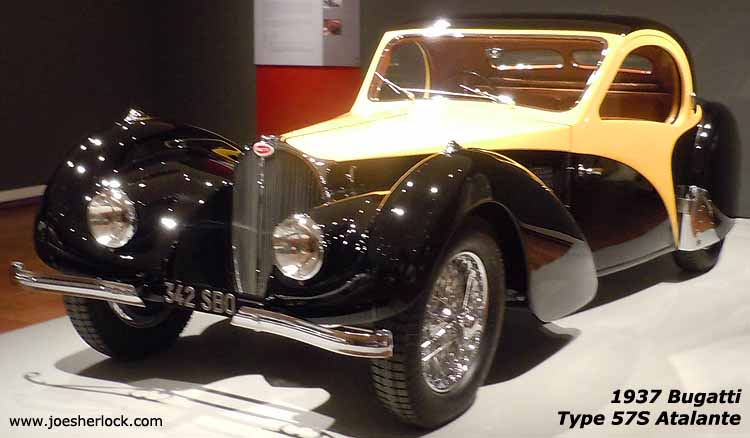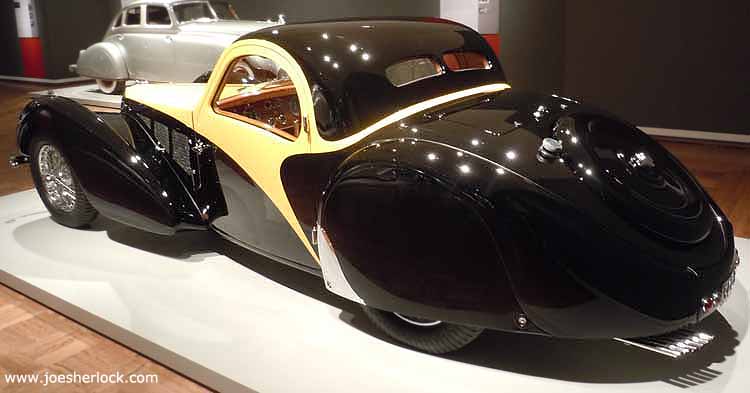 Jean Bugatti designed the 1937 Bugatti Type 57S Atalante, a larger and more comfortable touring version of the Type 57. This is one of about 40 produced. This vehicle is from Hong Kong and is now valued at $6 million.