Monday June 30, 2014
AutoSketch: 1972 Lincoln Continental Mark IV - Cadillac Eldorado Slayer

The Continental Mark IV was all new for 1972. Longer and wider than the Mark III which it replaced, it was also 211 pounds lighter. The 1972 model was the only Mark IV which had an oversized front radiator grille which dipped into the bumper. The 1973 and later models all had the massive, federally mandated 5 miles per hour impact bumpers and the dipping bumper design was lost.
The '72 Mark IV had horizontal taillights mounted in the rear bumper. This was the first Mark Lincoln to have opera windows in the rear quarter of the roof. A Cartier clock was standard as were "Twin Comfort Lounge Front Seats," otherwise known as 'lounge-lizard' bucket seats.
Power was from the familiar ... (more >>>)
Book Review: 'Flash Boys: A Wall Street Revolt' by Michael Lewis
A small group of Wall Streeters discovered that the U.S. stock market has been rigged for the benefit of insiders. Working at different firms, they came together to derail the unscrupulous tactics used by high-frequency traders.
I was inspired to read this by ... (more >>>)
Anniversary: Saturday would have been my parents' 73rd wedding anniversary. I've just added a newly-found Fall 1958 family photo, taken at a friend's home in Brigantine, NJ, to my Mom's page and my Dad's page: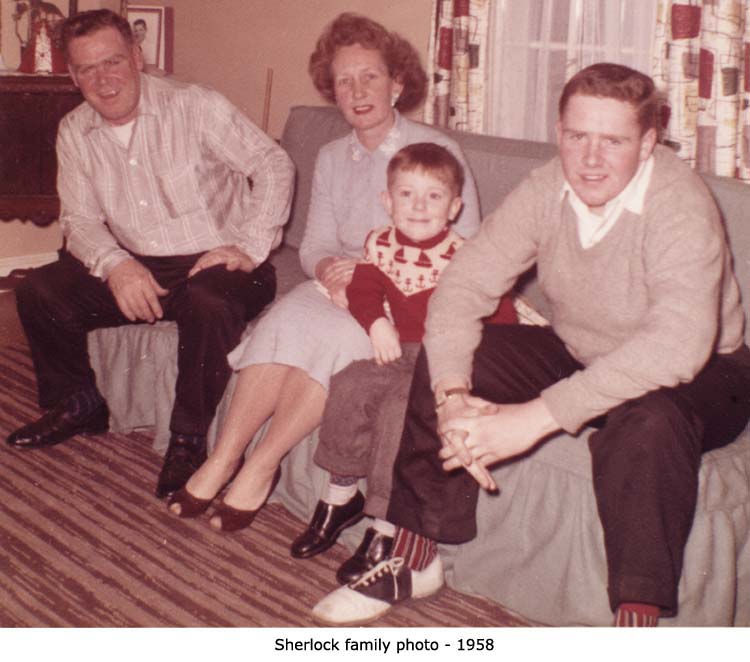 Party Boy: Last Friday, my son wrote this on his Facebook page: "37 years ago I had the coolest birthday party ever - a Monster Bash! Thanks to my parents for essentially throwing a Halloween party in June and making this monster-obsessed kid so very happy." There are several period photos and a description of the event posted here.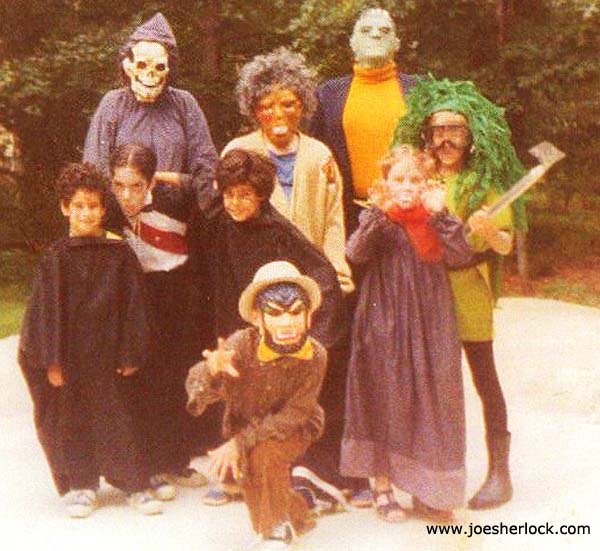 I'm glad that my wife and I managed to create a memorable occasion for him. Happy birthday, Joe
"Bring Us Your Poor, Your Starving ..." Well they're obviously not starving: "A solicitation posted earlier this month by the Immigration & Customs Enforcement office seeks thousands of "White 100% Cotton Men's Briefs" ranging from mediums to hundreds of 6XL pairs of the underwear."
6XL??!! Isn't that the size Mr. Creosote wore?

Thought For Today: Good judgement comes from bad experience, and most of that comes from bad judgement.
---
Thursday June 26, 2014
Separated At Birth:

Partly Something: On Wednesday, it was a comfortable 74 degrees at 1:00 pm, so I fired up my '39 Plymouth coupe and went for a summer drive. The sun was out and sunglasses were definitely required but there were big, puffy Burma-Shave clouds in all directions.
Would the weatherman have called this Partly Cloudy or Partly Sunny? I didn't know and frankly didn't care because it was fine driving weather and I had an enjoyable old car drive.
By evening, it was pouring rain.
Lionel Connection: Singer Frankie Valli wrote, "My dad, Anthony (Castelluccio) ... had been a barber, but by the 1940s he was working for Lionel Trains. He started as an assembly-line worker in their plant in Hillside, NJ, but he soon became responsible for designing model-train displays in store windows. He was a creative guy."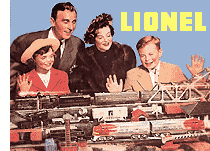 Who knew? (permalink)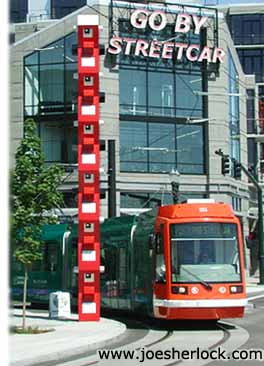 Poor Planning: In southeast Portland, urban planners want "to take the four-lane Foster Boulevard, one of the main travel corridors in the area, and cut it to two through auto lanes with two bike lanes and a center left-turn lane. Foster is currently lined with businesses like auto shops, hair salons, and bars – just what you'd expect in a working-class neighborhood. Planners probably dream of replacing these with Trader Joe's, bike stores, and microbrew pubs. Even if planners aren't so naive, it is hard to see how increasing congestion is the solution when a neighborhood has too many houses for the infrastructure.
Right now, someone at southeast 92nd and Foster can drive the seven miles to downtown Portland in 20 minutes, or perhaps 25 if there is a lot of traffic. The bus takes 41 minutes, and the expensive ($576 million for 8.3 miles) light-rail line that Metro crammed down the area's throat takes 46 minutes. Taking out two traffic lanes may make transit a bit more competitive, but it won't make the neighborhood more livable."
Urban planners and Portland's TriMet transit overlords love social engineering, especially when it comes to travel. The city has become one of the most car-unfriendly places in America because they want you to 'Go By Streetcar'.
Revised First Quarter GDP Was Actually a Disastrous Minus 2.9%: Thanks, Obama. Two-thirds of the downward revision reflected a decline in health care spending. Another major factor was a bigger trade deficit than initially estimated.
Will Barry O. blame Bush for this?
In other Obama news, House Speaker John Boehner (R-Ohio), has confirmed plans to file a lawsuit against President Obama (aka President Selfie) over alleged abuse of executive power. Hmmmmm ... why doesn't Boehner draw up Articles of Impeachment? There' are plenty of reasons to do so and Article One of the U.S. Constitution gives the House of Representatives the sole power of impeachment.
The Acorn Doesn't Fall Far From The Tree: "I don't care about money," says Chelsea Clinton, married to a hedge fund dude and living in $11m home. She is paid $600,000 by NBC for doing nothing.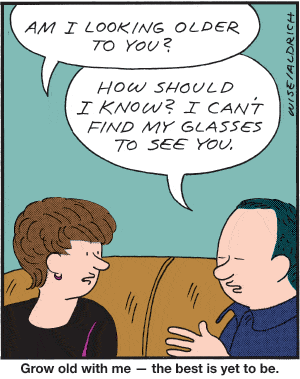 Exchange Of The Day ... is from the old 'Hollywood Squares'. Peter Marshall: "Besides a baton, what did Xavier Cugat always have in his hand when he lead his orchestra?" Paul Lynde: "Arthritis."
I would have answered, "One of Abbe Lane's choice lady parts."
---
Tuesday June 24, 2014
Ativan On Wheels: At 10:00 am Monday, it was sunny and 67 degrees, so I fired up my '39 Plymouth and took a longish drive to Hockinson and back. Traffic was light and the old coupe ran fine.
And I was feeling fine, too. Good therapy. Very calming ... like an anti-anxiety pill.
Auction Madness: A 1971 Plymouth Hemi 'Cuda convertible sold for a record $3.5 million in Seattle. I wonder if that makes my Plymouth worth more?
I Like This Idea: A week after the IRS offered incredibly dubious excuses for its failure to turn documents over to House investigators, Rep. Steve Stockman (R-TX) has introduced a bill titled 'The Dog Ate My Tax Receipts Act'.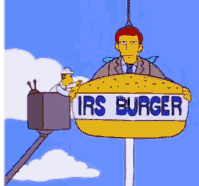 It will allow taxpayers to offer a variety of excuses for failing to produce documents to the IRS. These include:
1. The dog ate my tax receipts
2. Convenient, unexplained, miscellaneous computer malfunction
3. Traded documents for five terrorists
4. Burned for warmth while lost in the Yukon
5. Left on table in Hillary's Book Room
6. Received water damage in the trunk of Ted Kennedy's car
7. Forgot in gun case sold to Mexican drug lords
8. Forced to recycle by municipal Green Czar
9. Was short on toilet paper while camping
10. At this point, what difference does it make?
College Material: My grandson will be a high school senior this Fall but he's already taking two college classes this summer. You can tell it's college-level because two softcover textbooks cost $212.
Headline of the Week ... so far: 'American Exchange Student Gets Stuck In Giant Stone Vagina In Germany'. It took five fire trucks, 22 firefighters and several paramedics to get him out.

Quote Of The Day is from Thomas Sowell: "The people made worse off by slavery were those who were enslaved. Their descendants would have been worse off today if born in Africa instead of America. Put differently, the terrible fate of their ancestors benefitted them."
---
Monday June 23, 2014
Crunch! Last week, my son-in-law was in a three-car accident which totaled his trouble-prone Chevy Aveo (nee Daewoo).
Luckily, he was uninjured. But the little blue roller skate is headed to the junkyard.
Nero Fiddles Obama Golfs; Rome Iraq Burns: "Worst president ever," as Comic Book Guy would say. And I couldn't agree more. There have been 13 presidents in my lifetime so far and Obama is by far the worst (and his presidency isn't even over yet).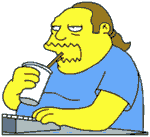 The Middle East is in chaos, radical Islamists are attempting to form a pan-Arabian caliphate and all Barack does is hassle Israel, worry about global warming, 'protect' the welfare of the oceans and declare a War on Coal. Oh, and after declaring the Iraq war to be over, Obama's sending troops back in and thinking of partnering with our arch enemy, Iran. (permalink)
Bad Pun Of The Day: A jumper cable walks into a bar. The bartender says, "I'll serve you but don't start anything."
---
Friday June 20, 2014
Scale Delights: I received a six 1:43 scale model cars as Father's Day gifts and have posted photos and descriptions here.


Recall-O-Rama: General Motors has issued six more recalls of some 3.41 million North American vehicles built between 2000 and 2014 for ignition woes. In 2014, GM has announced 38 recalls totaling more than 17 million vehicles, and we're not even halfway through the year yet.
So far, GM has repaired less than 6% of the vehicles recalled in February. Not a very good performance record, eh?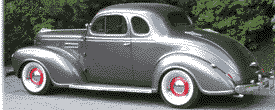 Feels Like Summer: On Thursday, it was sunny and a surprisingly summery 70 degrees at 10:00 am, so I drove my '39 Plymouth coupe to the library and returned/picked-up some books.
Afterwards, I took a short back roads drive. The sky was a beautiful shade of blue and Mount St. Helens was still covered in snow.
Fun drive. And good therapy.
My wife allowed me to buy the Plymouth 20 years ago - as a Father's Day gift.
Thought For Today: Always remember you are unique. Just like everyone else.
---
Monday June 16, 2014
A Belated Happy Father's Day To All: I had a great Father's Day weekend. It was wonderful to visit with my children and my grandson for the entire weekend. They presented me with some very nice gifts, too. On Sunday, I cooked prime filets mignon on the grill for all to enjoy. Along with my wife's baked stuffed potatoes, roasted mixed veggies, béarnaise sauce as well as copious amounts of Waterbrook Meritage 2006 from our wine cellar. Good meal, good conversation, good wine, good time.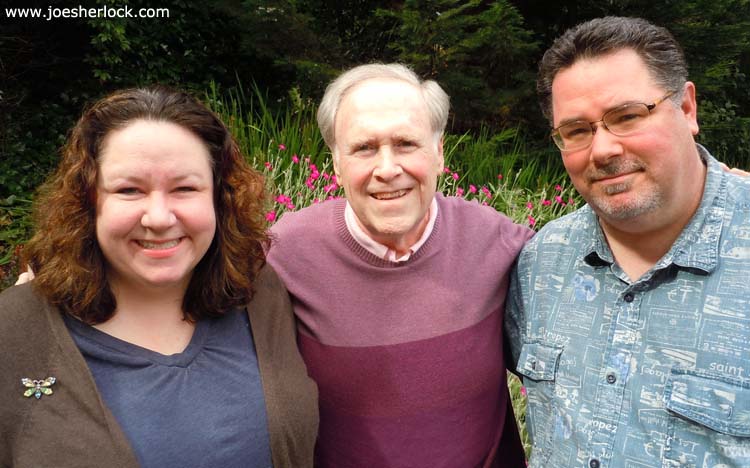 With my daughter and son
Three generations of Sherlocks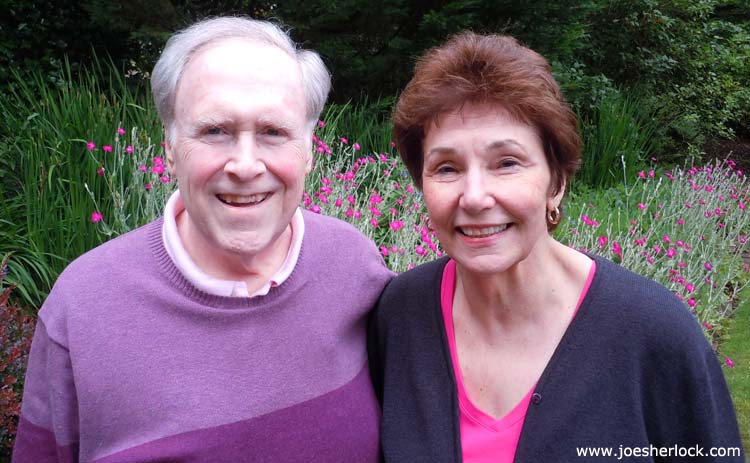 On Wednesday, my wife and I will celebrate 48 years of wedded bliss. My second round of chemotherapy ends that morning, so our celebration will probably be modest, with lunch at a nice restaurant and a wine toast.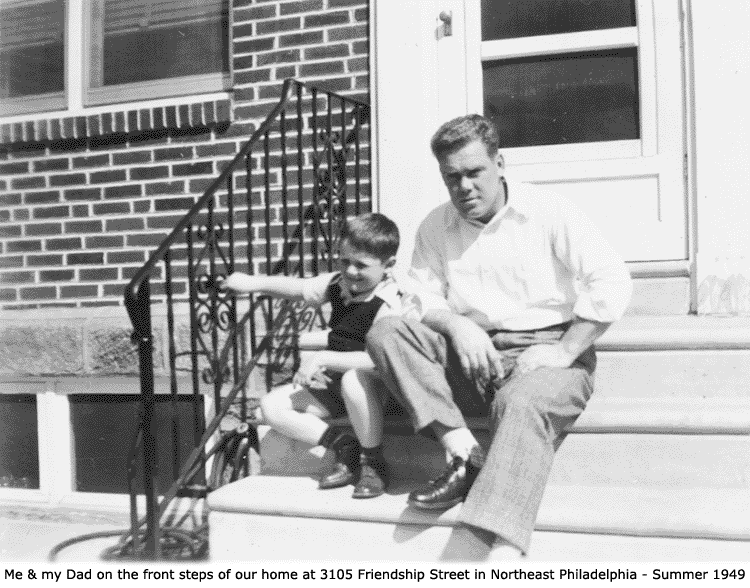 It was also a day to remember my own dad, who died in 1980. During his lifetime he taught me many things and gave me great advice. I've written about him here and recently added a few more period photos.