1939 Plymouth Facts
---
According to Walter P. Chrysler, Plymouth was so named because it typified "the endurance and strength, the rugged honesty, the enterprise, that determination of achievement and freedom from old limitations of that Pilgrim band who were the first American colonists."
Beverly Rae Kimes, Automobile Quarterly, Vol. 5, No. 2 (1966)
On Saturday August 18, 1938, production of the 1939 P7 Road King and P8 Deluxe models began. On Monday September 24, 1938, the new 1939 Plymouth models were revealed to the public. Sometime during 1939, the three-millionth Plymouth rolled off the assembly line.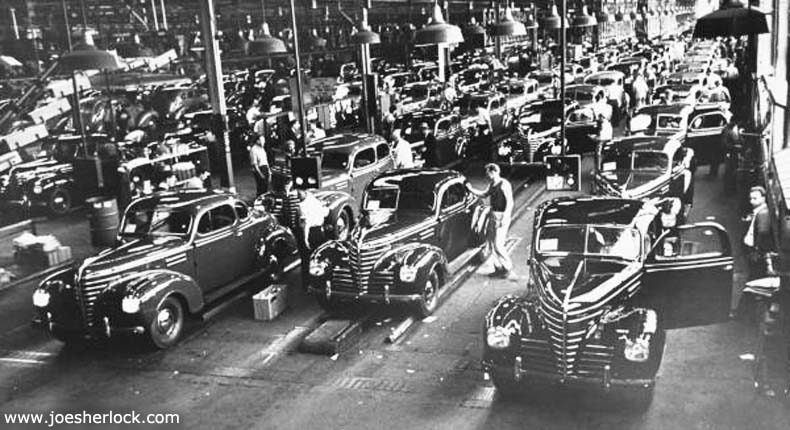 During the 1939 model year, 417,528 Plymouth vehicles were made. The Deluxe (P8) model far outsold the entry-level Road King (P7) model. Almost half of the Plymouths produced were 4-door sedans. There were 5,976 convertible coupes manufactured along with 387 4-door convertibles, 1,777 woody wagons and 1,850 limousines with a 20" stretch.

---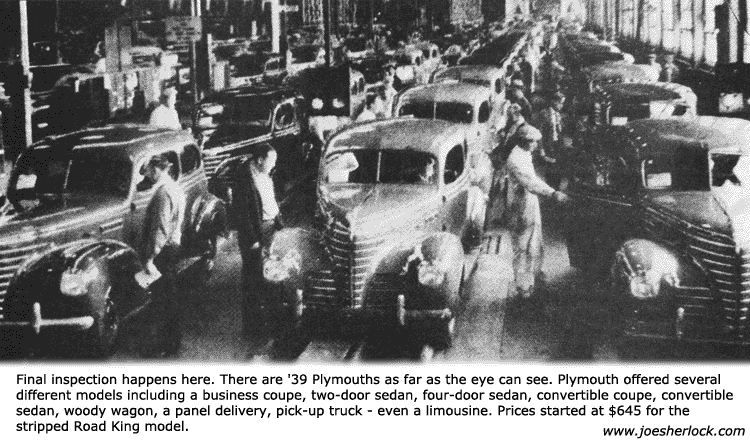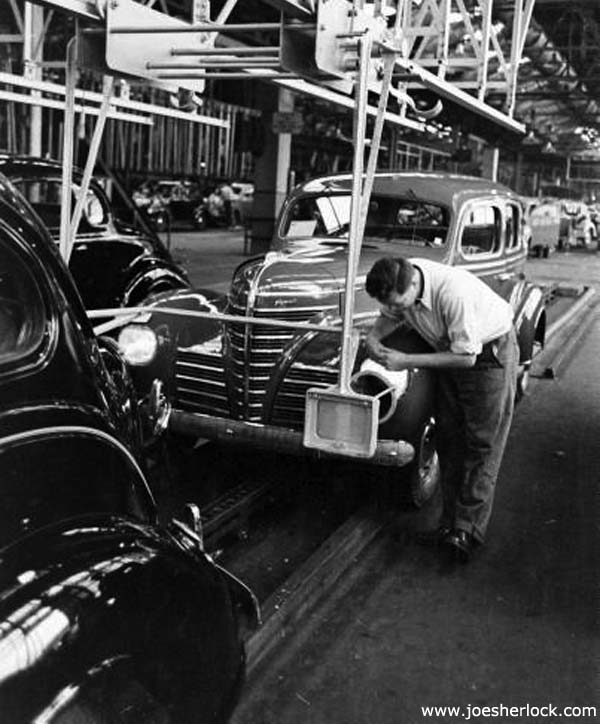 ---
Ready For Shipment: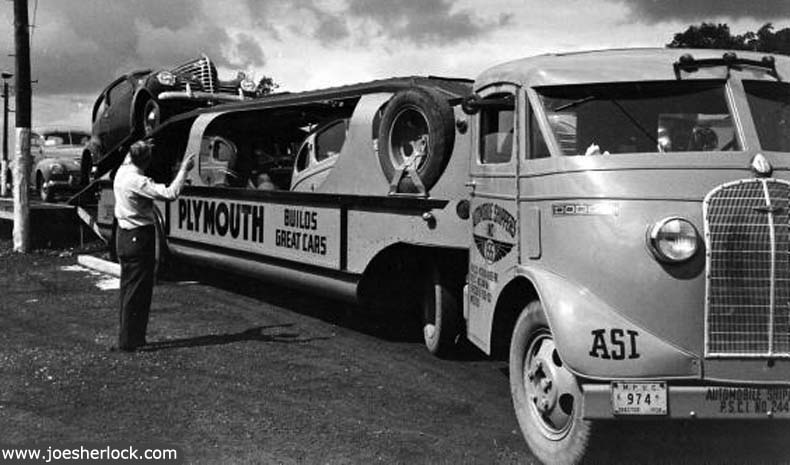 ---
The copy in the 1939 Plymouth sales brochure says it all: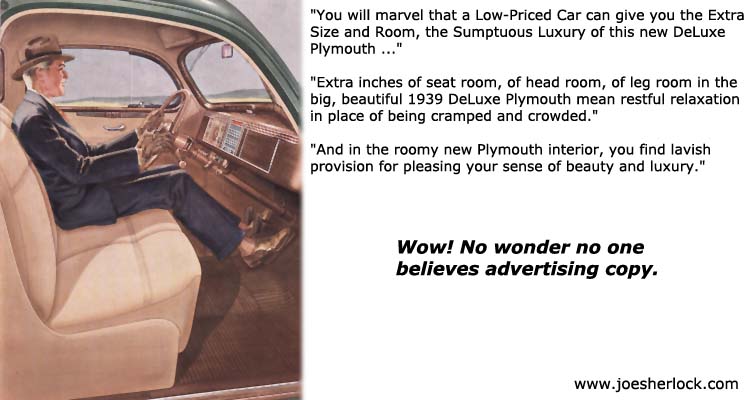 ---
More '39 Pages
---
Other Pages Of Interest
copyright 1997-2021 - Joseph M. Sherlock - All applicable rights reserved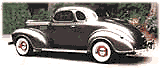 67041