---
Walter P. Chrysler, a Horatio Algier-like character, once was a mere Union Pacific roadhouse sweeper. A combination of hard work, smooth moves and a drive for success, caused Walter's career to rise until he eventually became an automotive magnate. The Chrysler automobile was introduced in 1924 and was successful. It was an expensive well made automobile and quickly earned a good reputation with the buying public. Walter P. wanted to enter the low-priced car field, not because he didn't believe in the prosperity-for-all of the Roaring '20s, but because he felt that an automobile manufacturer should offer a full line of cars.
In 1928, he introduced Plymouth, a more-modestly priced model than his handsome, expensive Chrysler. He soon bought the Dodge Brothers in order to have a volume manufacturing plant to assemble his new Plymouth. Plymouth soon became the low-priced, foundational rock which kept Chrysler Corporation in business during the Depression. And, the stolid little Plymouth helped Chrysler weather the financial problems caused by its ill-fated Airflow cars.
Beverly Rae Kimes wrote in Automobile Quarterly, "According to Walter P. Chrysler, Plymouth was so named because it typified "the endurance and strength, the rugged honesty, the enterprise, that determination of achievement and freedom from old limitations of that Pilgrim band who were the first American colonists."
The first Plymouth was based on the Chrysler 52, which was derived from the four-cylinder Maxwell automobile. It had 45 horsepower and was priced at $670 (roadster) to $725 (sedan). In 1928, sales were a respectable 58,000 units.
As the economy worsened in 1930, Walter P. soon lowered prices, making Plymouth a direct competitor to Ford and Chevrolet. The sturdy and durable little car soon attracted a legion of loyal owners. Plymouth became one of the low-priced-three from Detroit and was usually #3 in sales, just behind Ford and Chevy. It took third place every year from 1931 to 1953. Not bad for an upstart.
In 1932, a new Plymouth design was introduced, the PA model, priced from $535 and offering a 6.5-inch longer wheelbase than Ford. The car featured the patented and highly-promoted 'Floating Power' feature - rubber engine mounts which reduced engine noise and vibration. In 1933, Plymouth offered a six-cylinder model - a basic engine design which would be available in Plymouths until the 1960 model year.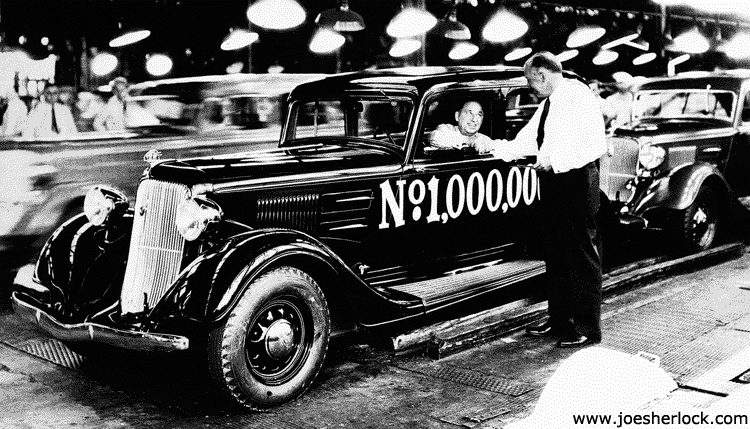 In 1934, Walter P. Chrysler shakes hands with his company's Vice President, Bernard Edwin Hutchinson, as Hutchinson drives the one-millionth Plymouth off the production line.
By 1935, the dynamic Walter P. Chrysler was getting weary and had other business interests. He turned over the running of Chrysler Corp. to his right-hand man, K.T. Keller.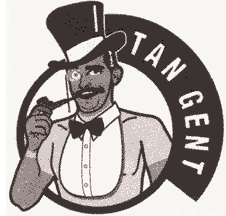 Keller ran the automotive company with an iron fist. He kept a tight reign on costs, keeping the company growing profitably. And, now, I must digress on what comedian/writer Adam Carolla calls "a Tan Gent":
Because he insisted on high-roofed cars that allowed people to wear their fedoras inside, K.T. Keller consigned the automaker to several decades of unfashionably tall autos. This was less important in the pre-war era when most cars were fairly tall. When the sleek, swoopy low-slung designs first appeared just after World War II (think '48 step-down Hudson), Chrysler's offerings began to look stodgy by comparison.

Chairman Keller felt that his company's strength came from its engineering reputation rather than faddish styles and he also believed the public would always demand a car with a roofline tall enough that customers could "drive in dignity wearing their hats." Keller didn't care that GM and others were becoming styling leaders, because he thought GM favored style over substance and such an attitude would be to its eventual detriment. He stubbornly demanded that Chrysler models be known for value and practicality even if they didn't turn people's heads.

As late as 1949, K.T. ordered that one-and-a-half inches be added to the height of all Chrysler vehicles. Although Keller retired in 1950, his hat edict lived on for several years, frustrating Virgil Exner, director of advanced styling. Exner finally got his way when the lower, sleeker, befinned 1955 models were introduced.

K.T. Keller died in 1966 - an era of passenger automobiles with low-roofs. But, K.T. won out, taking his final ride in one of the last vehicles with a high roof ... a hearse. I wonder if he was buried wearing a hat.
Speaking of styling matters, the design of the 1939 Plymouth arose from controversy. Briggs Body Manufacturing offered "assistance" to its customers in the design phase. Briggs acted as primary stylist to many of its customers' vehicles and did much of the work on the 1938 Plymouth. It has been reported that Chrysler blamed Briggs' styling for poor sales of its 1938 models and took a proactive role in changing the look for all offerings for the 1939 model year.
Perhaps the charge was less than fair. The period between mid-1937 and most of 1938 was known as the 'Roosevelt Recession'. Industrial production declined almost 30% and production of durable goods fell even faster. Unemployment remained high - only slightly lower than the 25% rate seen in 1933. The American economy took a sharp downturn in mid-1937, lasting for 13 months through most of 1938. Plymouth sales suffered a decline of 49% in 1938 but Ford fared even more poorly, with a sales drop of 56%.
Nevertheless, the game of Blame The Supplier was apparently played even in 1930s Detroit. Chrysler did the styling of its '39 Plymouth in-house. Ray Dietrich, the famous coachbuilder, was responsible for Chrysler's 1939 styling cleanup, completed by Robert Cadwallader after Dietrich left in mid-1938.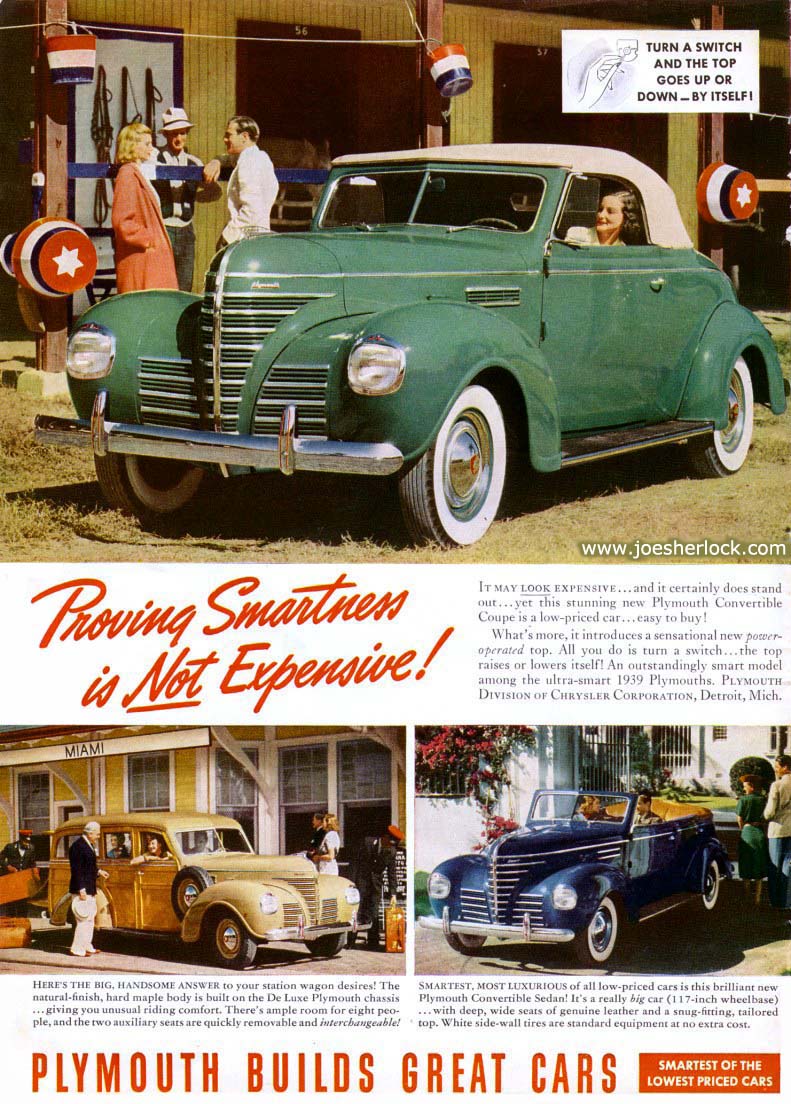 In the case of Plymouth, headlamps were moved into the elongated fenders and the 1938's barrel-like front end was replaced by a lower grille made up of vertical bars. The restyled '39 Plymouth shared the familial 'prow nose' front end with DeSoto, Dodge and Chrysler but each brand had its own distinctive style due to clever trim work. The car featured a V-shaped, two-piece windshield as well as a 10-inch longer hood than the 1938 Plymouth.

Dietrich and Cadwallader were assisted by a small team of stylists. Gil Spear was one of them. His daughter has stated that Gil "was the designer of the distinctive front end on the 1939 Plymouth, 1939 Chrysler New Yorker and 1940 Chrysler Saratoga. He only designed the front ends."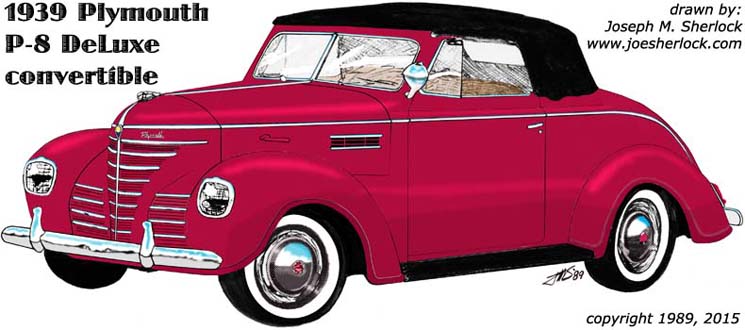 In '39, Plymouth offered a power-operated top on its convertible coupe - a first in the low-priced field. The Plymouth was offered in several body styles and two trim levels - the entry level Road King and the better-equipped DeLuxe model. Most Plymouths rode on a 114-inch wheelbase. The commercial car - used for panel vans and the like - had a 116-inch wheelbase. The four-door convertible sedan rode on a 117-inch wheelbase and the seven-passenger taxi/limousine had a 134-inch wheelbase.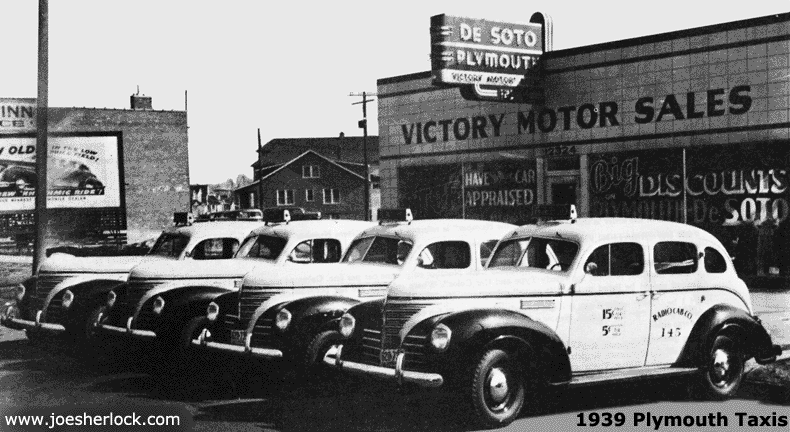 Plymouths were powered by the familiar 201 cubic-inch flathead-six which produced 82 horsepower. An 18 gallon gas tank replaced the 16 gallon tank; at the front end the fuel was supplied to the engine by a new fuel pump, inverted to move the fuel bowl farther away from the heat of the exhaust manifold to prevent vapor lock. The 1939 Plymouth had a modern column-mounted gearshift compared with the floor-shift on contemporary Ford models.
Plymouth bodies were supplied by Briggs Body Company, while the woody wagons were made by U.S. Body and Forging. Only 1,600 or so wood Sportsman station wagons were produced.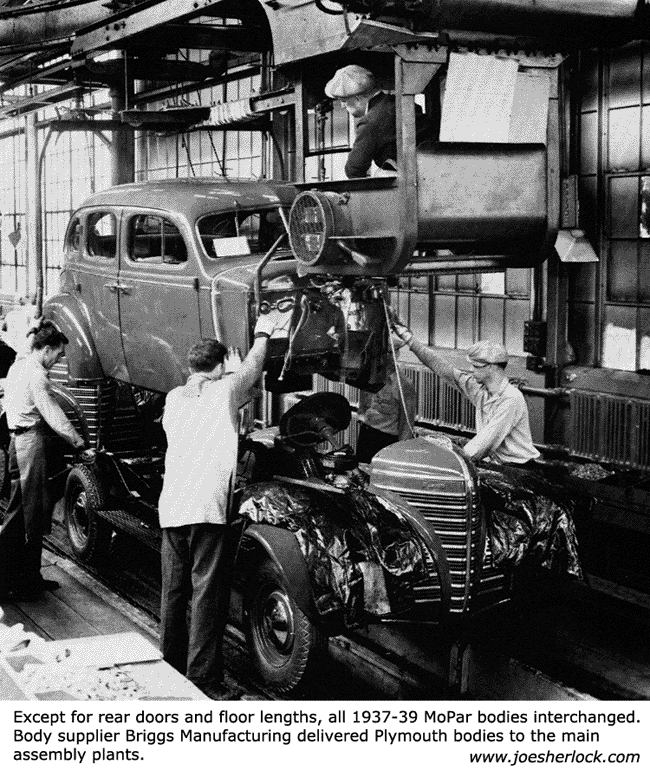 1939 Plymouth production totaled 417,548 vehicles. The Deluxe (P8) model far outsold the entry-level Road King (P7) model. Almost half of the Plymouths produced were 4-door sedans. Prices began at $645 for the Road King coupe; the DeLuxe convertible started at $895.

There were 5,976 convertible coupes manufactured along with 387 4-door convertibles, 1,777 woody wagons and 1,850 limousines.
The style of the '39 Plymouth was a big hit. Plymouth sales rebounded - up by 49%. In comparison, sales of Ford rose a mere 12%, while Chevrolet sales were up 24% in 1939.
By the end of the model year, the 3 millionth Plymouth had been sold. Walter P. Chrysler lived to see his practical, prow-nosed beauty hit that mark. Walter died in 1940. (3/30/16)
1939 Plymouth Art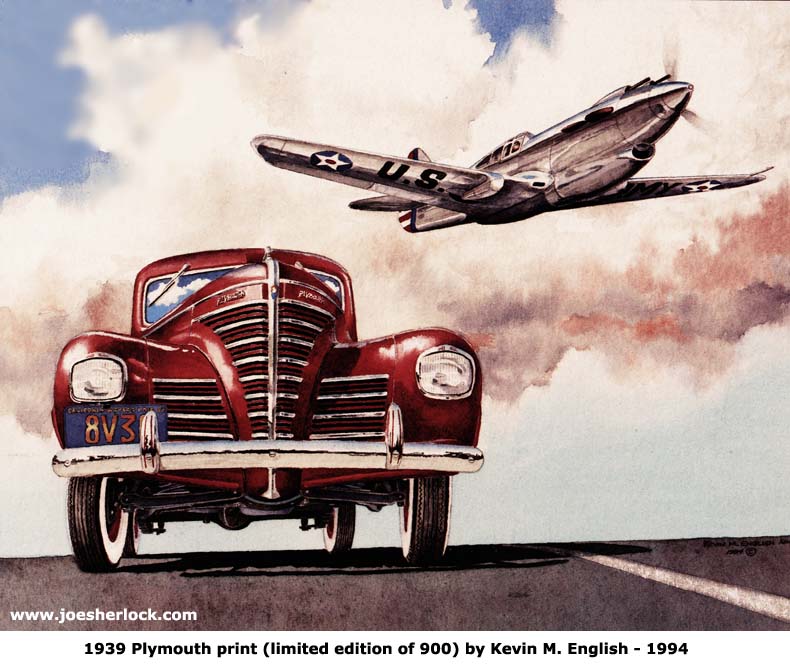 ---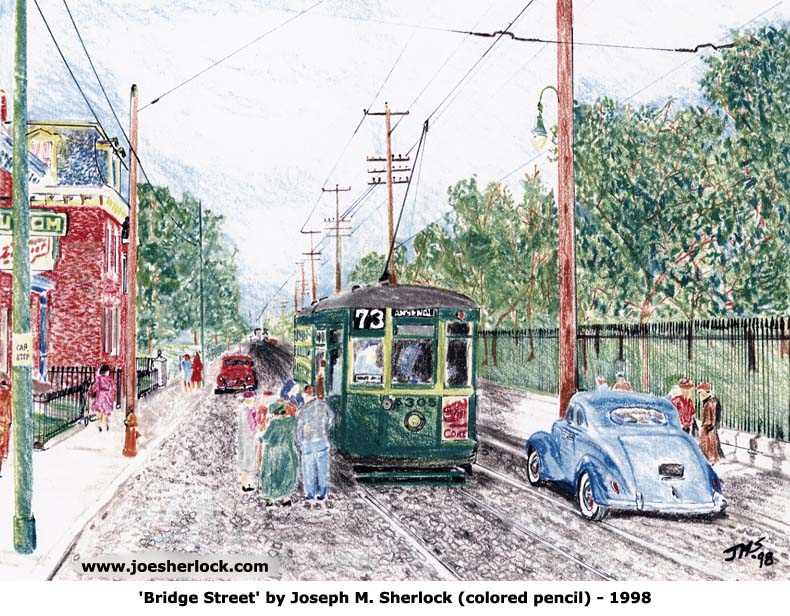 A Tale of Two Plymouths
Let me state that, while I like lots of cars, I'm not a particular Plymouth fanatic. Except when it comes to the 1939 model.

In May 1959, my dad wanted to buy a cheap second car - one for my mom to use for grocery shopping and for 15 year-old me to learn to drive. The owner of our nearby Flying A station found him a well-used 1939 Plymouth P8 business coupe for $25.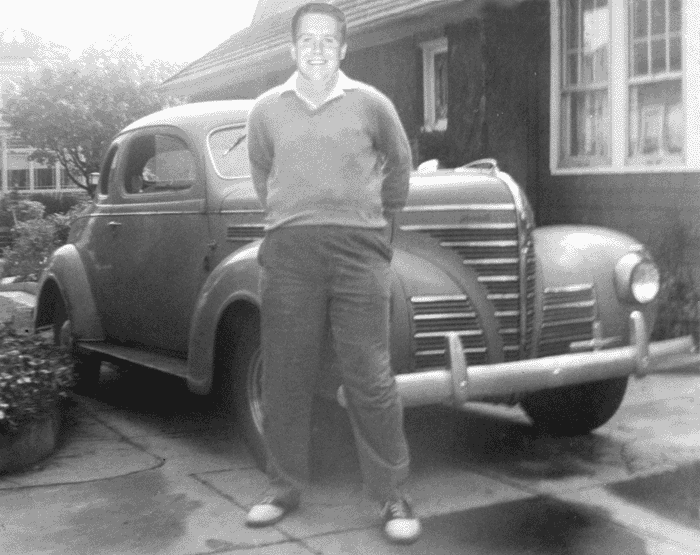 This car was definitely at the end of its useful life; according to the title, we were the 15th owner. The car was a light blue, but much of the paint was peeling off. It burned a lot of oil - a quart every 70 miles. The floorboards were so full of rust holes that, when it rained, you had to wear galoshes to keep the road spray from getting your feet soaking wet. But I liked its coupe lines and its pointed nose. I thought of the old Plymouth as 'my car', even though, technically, it belonged to my mom.
During a summer at the New Jersey shore, I painted the Plymouth with a brush - black with red wheels. I also bought Port-A-Wall whitewalls for it. Unfortunately, I was driving when hit by another car in November, 1959. The estimated repair cost of $150 far exceeded the value of the old Plymouth. So it went to the junkyard. Our family was back to one car again.
But I never forgot the Plymouth. As the years passed, I'd see an old '39 from time to time and it would bring back pleasant summer memories. When I turned 50, I decided to get serious and search for a '39 Plymouth business coupe to add to my collection of old cars. I wasn't looking for a stock vehicle - I wanted a modern drivetrain in a car that looked fairly stock. In 1994, I found one. I flew to Ohio and looked it over, bought it, had it shipped to the Pacific Northwest and modified it to suit my needs.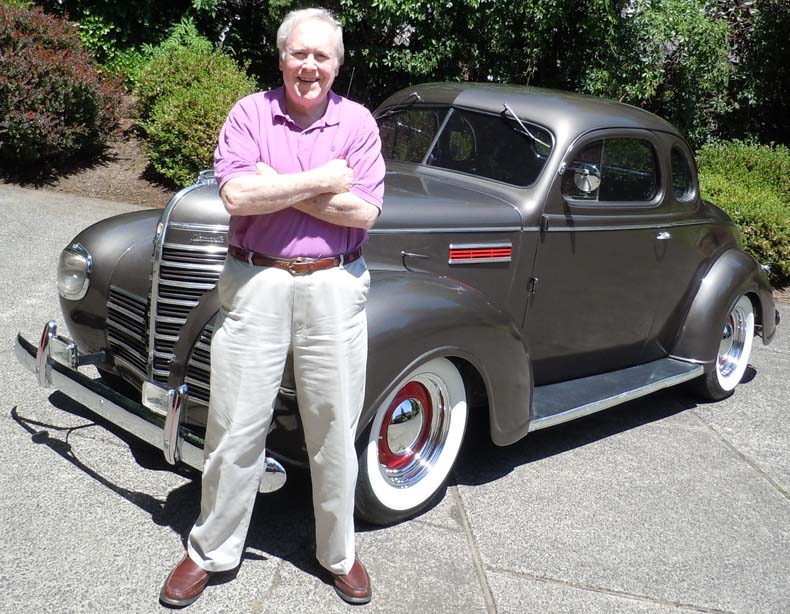 Twenty-five-plus years later, I've sold off all my other collector vehicles but still own the Plymouth. Over the years, I've made additional improvements to my '39 coupe for better reliability and driveability. I'm quite fond of it and enjoy driving it along the back roads near my home.
Whenever I drive it, I feel like I'm a teenager again. My '39 Plymouth coupe is my personal Fountain of Youth.
Remember When: 1939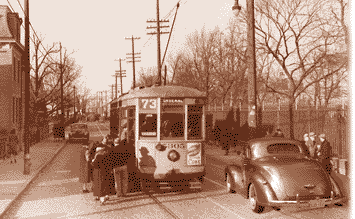 In 1939, Hitler called for extermination of European Jews and German mentally ill; membership in Hitler Youth became obligatory. The Spanish Civil War ended, Madrid fell to Francisco Franco. Italy invaded Albania. Germany occupied Czechoslovakia and later invaded Poland, leading to the outbreak of World War II in Europe.

Canada joined Britain, declaring war on Germany. In the Pacific, the Japanese invasion army was driven out of Mongolia.

The New York World's Fair opens featuring the Trylon and Perisphere structures. Crowd pleasers include RCA's closed circuit television, GE's man-made lightning and General Motor's Futurama exhibit.

Moviemakers were prolific in '39, releasing future classics such as 'Gone With the Wind', 'The Philadelphia Story', 'Wizard of Oz', 'Key Largo', 'Mr. Smith Goes To Washington', 'Goodbye, Mr. Chips', 'Wuthering Heights', 'Of Mice And Men', 'The Hunchback Of Notre Dame' and 'Babes In Arms'. Notable books included Steinbeck's 'Grapes of Wrath' and Joyce's 'Finnegan's Wake'.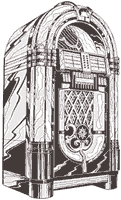 In music, Guy Lombardo and Royal Canadians made their first recording 'Auld Lang Syne'. Top records - sold in the form of large, 10-inch diameter, mineral-filled shellac 78 rpm discs - included 'Three Little Fishies' by Kay Kyser, Benny Goodman recorded the instrumental hit 'Let's Dance', Kate Smith sang 'God Bless America', Judy Garland performed 'Over The Rainbow' and 'Zing! Went The Strings Of My Heart.' Frank Sinatra made his recording debut in 1939.
Pan Am began commercial service from U.S. to England and Europe with its Clipper fleet. The first air-conditioned automobile, a Packard, was exhibited in Chicago. 1939 saw the commercial debut of nylon yarn by DuPont. And the first issue of Batman comics hit magazine racks.
Famous people born in 1939 include actors George Hamilton, Lee Majors and Harvey Keitel, comedienne Lily Tomlin, producer Francis Ford Coppola, Python John Cleese, singer Frankie Avalon, actor Paul 'Crocodile Dundee' Hogan, singer/composer Neil Sedaka, actor and gold-promoter William Devane and actress Brenda Vaccaro.
Deaths included Irish poet William Butler Yeats, Sigmund Freud, actor Douglas Fairbanks, James A. Naismith (coach and inventor of the basketball), western novelist Zane Grey, Pope Pius XI and American jazz drummer and big band leader Chick Webb.
In 1939, Lou Gehrig made his 'luckiest man' speech; a few months later he was elected to Baseball's Hall of Fame. The New York Yankees won their fourth successive pennant, defeating the Cincinnati Reds in the World Series.
More AutoSketch car drawings can be found here.
---
Other Pages Of Interest
| blog: 'The View Through The Windshield' |
| essays: greatest hits | blog archives | '39 Plymouth | model train layout |
| about me | about the blog | e-mail |
copyright 2015-19 - Joseph M. Sherlock - All applicable rights reserved. Drawings copyright 1992,1993, 1995, 2015
---
Disclaimer
The facts presented in this blog are based on my best guesses and my substantially faulty geezer memory. The opinions expressed herein are strictly those of the author and are protected by the U.S. Constitution. Probably.
Spelling, punctuation and syntax errors are cheerfully repaired when I find them; grudgingly fixed when you do.
If I have slandered any brands of automobiles, either expressly or inadvertently, they're most likely crap cars and deserve it. Automobile manufacturers should be aware that they always have the option of trying to change my mind by providing me with vehicles to test drive.
If I have slandered any people or corporations in this blog, either expressly or inadvertently, they should buy me strong drinks (and an expensive meal) and try to prove to me that they're not the jerks I've portrayed them to be. If you're buying, I'm willing to listen.
Don't be shy - try a bribe. It might help.
---
---