The Elephant Car Wash animated sign on the front of the layout compares well with the real thing (day and night) in Rancho Mirage, CA. This animated sign was added to the layout in 2006: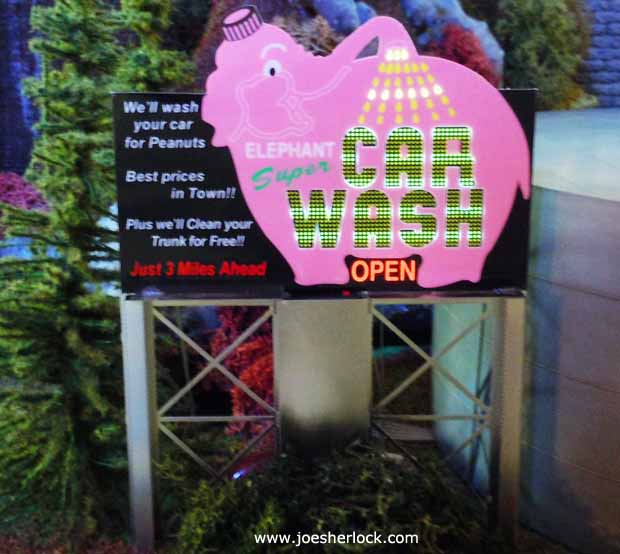 ---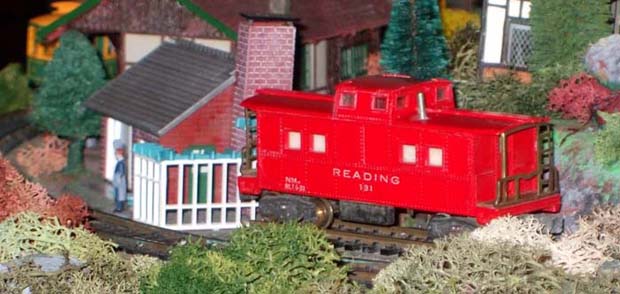 On the mountain, next to the HO trolley tracks is a lone Reading caboose. This sturdy HO scale car was made by A.C. Gilbert Co. and is the only remnant of an HO freight set my dad bought for me in 1951. The lighted interior has the original bulb and it still works.
---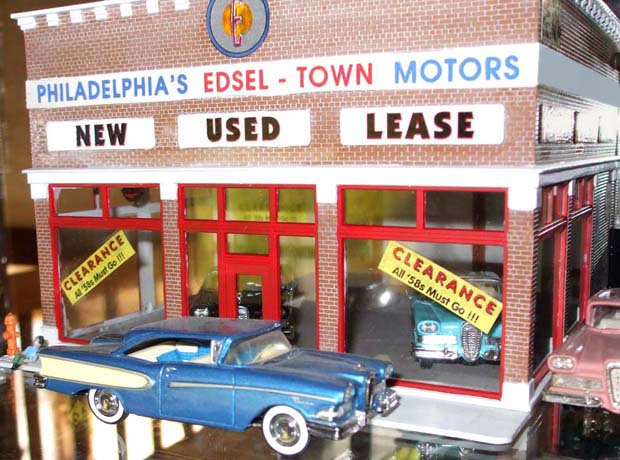 Close-up of Edsel-Town Motors, showing a blue Pacer hardtop parked in front, two convertibles in the showroom and a pink Citation four-door at far right.
---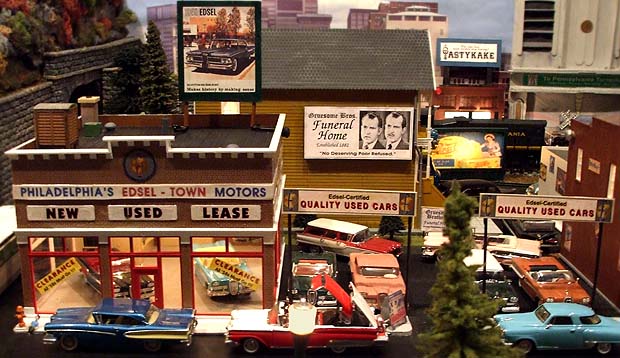 The Edsel-Town Motors used car lot is chock full of low mileage Edsels.
---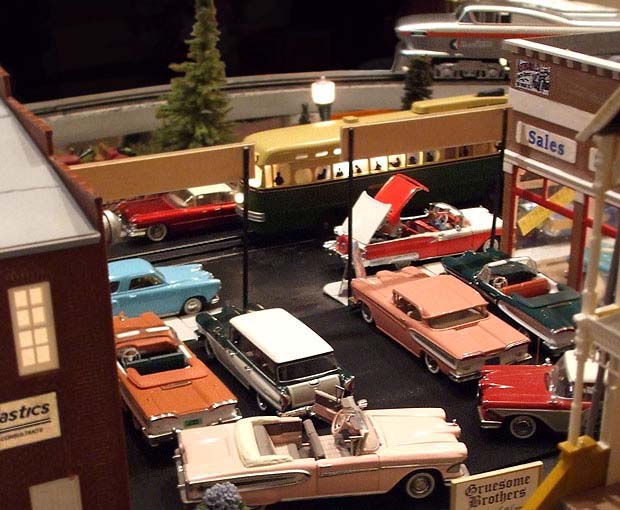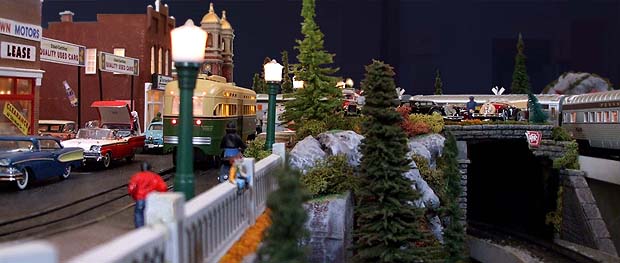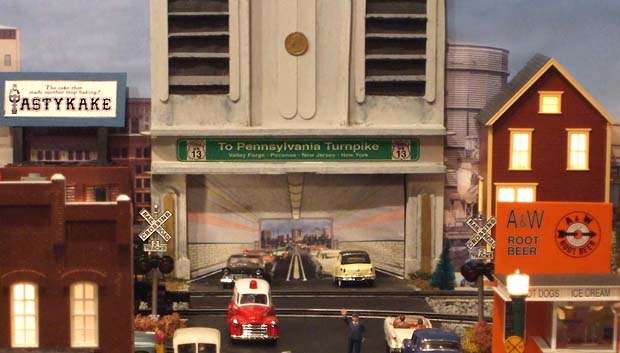 A mural is used to define tunnel leading to Pennsylvania Turnpike. Pale yellow Nash Rambler enters tunnel; '57 Ford PA state patrol car exits.
---